Guide to Logo Placement: Top 11 Obstacles
Your logo speaks volumes about your business and gives users a glimpse into who you are. Ideally, people will remember it and associate it with your business name.
If you want to increase recognition and develop a team of loyal customers, your logo is a great place to start.
In a recent survey, 50% of consumers stated they're more likely to use a company when they recognise the logo. Probably more telling, 60% admitted they avoid companies with ugly logos, and 78% felt they were "works of art."
If people don't notice your logo, though, they won't remember it. Where you place your image has a lot to do with how effective it is.
You want it to show up and be the first thing they see whether they visit your website, pop onto social media or see an advertisement in the local paper.
There are some rules of thumb when it comes to where you put your symbol. Knowing the top problems businesses face with logo placement can help you overcome them and become a household name in your niche.
Keep in mind that these are suggestions. It would be best if you always trusted your judgment when making a final choice on logo placement.
1 – Avoiding the Right
English-speaking readers start at the top left of any page. They scroll across and down in either an F-pattern or Z-pattern.
Your logo should be in the upper left corner of websites, social media, and anything with text and images. Studies show top-left placement is the most effective for brand recall.
Think about the way you interact with signs. If you're driving down the interstate and you glance at a billboard, what is the first section you see?
The majority of people start in the upper left and then skip to vital information such as exit number. If your logo is the first thing you want them to see, stick with the left side.
Perhaps you feel the attention should first go to your headline or an image of your product.
There's a natural tendency to want to get right to the goal of the marketing message. Unfortunately, this doesn't do much for your branding efforts.
If you want people to associate your logo with your brand, you must prioritise your emblem no matter where you advertise. Use your common sense here.
There are occasions where you don't want the logo right at the top of the page, but most of the time, you will.
2 – Fading Into Obscurity
Although placement matters, sizing makes an impact and can even change where you place your logo. The last thing you want is for your symbol to fade away because other elements are more powerful.
Take a step back from your design and see what pops out. If the logo isn't easy to spot, you may need to make it larger, add white space or shift it slightly up, down, left or right.
It would help if you still kept it in the upper left quadrant, but moving it over a touch can make a big difference in how easy the logo is to spot and process.
Think about the colours you're using as well. If the background is dark and your logo is too, it may not show up as well as you'd like.
You want your emblem to pop. Can you utilise a gradient and make the background area where your logo appears to fade into a lighter or darker colour to create more contrast?
3 – Changing the Focus
There are occasions when you don't want the focus on your logo. One example might be some of the ready-made coronavirus signage stores put out to inform their patrons.
Customers already know what shop they're entering, so there's no need to include your logo on a list of rules.
The Centers for Disease Control and Prevention (CDC) sets the standard for social distancing during the COVID-19 pandemic.
You don't necessarily want the rules associated with your brand as you didn't make them. Some clients might be aggravated by the restrictions and associate your company with them.
If the focus of a sign is on something other than what you sell or what you do, then it's OK to leave the logo off or place it near the bottom right of the page.
Most people will skip over that last section, and you may prevent negative associations they'd otherwise tie to your brand. Consider all angles of an issue before you put your brand name on the line.
4 – Scaling Improperly
Your logo should ideally be in vector format, so you can scale it up or down for different purposes. If it gets fuzzy as you increase the pixel size, you may not make it big enough for a sign or storefront.
SVG is a popular format because it scales more easily than a GIF or JPEG.
Your logo should be easy to decipher in smaller sizes. If you place a tiny logo in a newspaper ad, can users see the symbols and words, or do they mesh together and become a blob?
Look at your logo in different sizes and from various distances to ensure it is scaling correctly. If the letters are difficult to discern, you may need a logo redesign tweak.
5 – Overtaking the Sign
Some designers run into the issue of the logo being the only thing people focus on when they look at a sign. Again, if you place a sales or directional sign outside your store, you may not even need a logo to identify it.
Always consider the purpose of the sign when figuring out the best logo placement. If the goal is branding, then the emblem needs to be the first thing the user sees.
Even when branding isn't the primary goal, you may want to reinforce your image.
Use your best judgment about where to place the logo. You may want to keep it in the upper left corner, but make it slightly smaller or edge it to the right a tad.
Step back from your computer and look at the design from different angles. Is the logo the first thing you notice?
What is the second thing you notice? If it's still the logo and your eyes aren't drawn to the purpose of the design, you may need to either make other elements larger or move them around for more interest.
Even the colours you choose can have an impact on the effectiveness of your creation.
6 – Responding to Mobile Devices

According to Statista, there are approximately 298 million smartphone users in the United States. By 2025, researchers predict the number will hit 312 million.
It would be best if you considered how your logo appears on smaller screens.
Do your website images resize for a smartphone? Is the logo still clear and any words easy to read?
You might also wonder where you should place your logo for mobile devices. People still tend to read from left to right.
Ensure you put your hamburger menu or other navigation to the right of the screen. Make sure you allow enough space to zoom in and resize.
It would help if you also considered using your logo as a homepage link. People have a more challenging time clicking on elements on smaller screens, so add some space around the logo.
If a user taps anywhere near where the logo is, they should go back to home base.
7 – Creating Double Meanings
There are times when logo placement goes all wrong. You've probably seen images on the sides of vans changing to something else when the door opens.
Another example was when Turkish airlines put its marketing pitch on an escalator. It was slanted sideways, and it looked like the aeroplane, complete with logo, was crashing into the ground.
When it comes to logo placement, think about the actual use. It's common knowledge never to put an open-mouthed photo of a person on a billboard or back of a bench.
You're just asking for people to draw pictures you don't want on your ads.
Logo placement has similar issues. Think through all the scenarios and how people might add or subtract from your design to make it look less appealing than you'd like.
8 – Standing Out
There are times when you want to stand out from the competition. Perhaps your business is in a saturated market, and you have a unique concept no others do. How can you show users you're different?
People expect to see the logo in the upper left corner, as mentioned previously.
Nielsen Norman Group reports users are 89% more likely to remember emblems placed here. However, you can turn those expectations on their head and put yours on the right to make an impact.
Understand you're taking a risk. Your logo may be less memorable in that position. However, you'll also stand out from your competitors, and that can be a positive change.
Test how well the technique works for you. Create two landing pages, one with the logo in the upper left and the other in the upper right. See which converts better.
You can also study heatmaps to see if people look at your logo or skip over it in different positions.
9 – Considering Size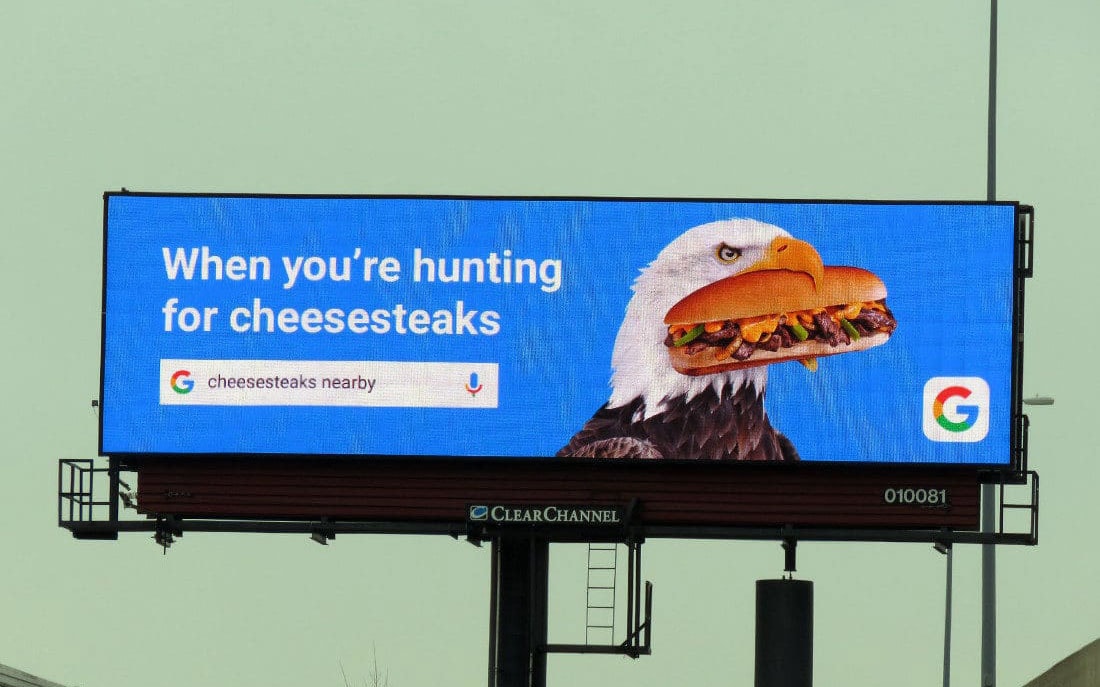 Some experts feel that making your logo too large is like shouting about your brand to consumers. This might turn them off, especially if you're a smaller startup and they know it.
Companies such as Nike and Coca-Cola don't use large logos in their advertising or on their products. They may even place their logo near the bottom rather than the top.
There's a delicate balance between making sure your brand image gets noticed and being obnoxious. If you aren't sure how large you should make it, conduct some controlled studies.
See what your target audience thinks about the different sizing and positioning of your logo.
You can also conduct surveys of your current customers to find out what they think. Always ask for additional feedback.
Your average buyer may have ideas you hadn't thought of. Since the brand image is how people see you, getting their thoughts is a vital part of improving your overall branding efforts.
10 – Putting Your Name Behind Junk
Another thing to consider about where you place your logo is what you're putting it on. If you plan some giveaway, is it high quality?
You don't want your brand associated with something people don't want.
One example might be sponsorships. If you support your local Little League, it will often include your logo in programs or signs.
You might get a mention on the team jersey. You lose most of the control over where your logo goes and how it's used.
While supporting a local baseball team is an excellent branding and community outreach tactic, try to work with local organisers to ensure your logo is placed correctly.
It would help if you also were careful about the promotional items you purchase and give away.
It might be better to give out high-quality T-shirts or hats than a cheap paper fan people throw down on the ground or discard in the trash. Your name and logo should be associated with quality.
11 – Hiding the Logo
The key with logo placement is putting your symbol where people can see it.
It doesn't do much good to have a logo on the back of a long-sleeved shirt when most people wear a jacket over it. However, consumers might keep their jackets unzipped, so a front pocket logo placement makes better sense.
No matter where you're placing your logo, think about the items surrounding it. If you design a shipping box, is it more likely that the side of the package will be visible or the top?
Do's and Don'ts of Logo Placement
Logo placement is a complex topic. You can follow all the tips outlined above and still feel you don't quite have it right. When it comes to where to put your brand's image, trust your best instincts.
You know your company better than anyone else. What works best for your target audience?
With a bit of attention and experimentation, you will make a positive impact.
Author Bio: Eleanor Hecks is editor-in-chief at Designerly Magazine. She was the creative director at a digital marketing agency before becoming a full-time freelance designer. Eleanor lives in Philly with her husband and pup, Bear.