Redesigning a Logo: Does your Brand need a facelift?
Trends in the graphic design industry change similarly to trends in the fashion industry.
Of course, it does not mean that we should reinterpret our corporate brand identity just as we get rid of our clothes every season.
We should rather follow the changing tendencies and consciously make strategic decisions.
Do you remember the old Google or Instagram logos?
Do you know why these companies considered redesigning a logo?
Alternatively, how has this affected the image of these companies?
Maybe your business also needs a facelift?
First: minimalism.
Three most popular logotypes in recent years.
Some time ago the design world was crazy about colours and oval shapes.
Although in the recent years, fancy fonts have been simplified, people also stubbornly strive to soften their edges.
On the one hand, there are attempts to completely break away from the softening of the cuts (leaving the natural "sharpness" of the fonts).
This means continuing the postmodernist, minimalistic approach.
On the other hand, there is a trend referring to retro styling, though slightly tempered than the original designs.
Negative space
This trend is strongly present in the world of graphics and logo design.
This means it can be seen everywhere.
Designers are racing to make their designs more attractive.
How do you decide which negative space is better than the other?
Well, when looking at the company logo design you should immediately see more than one shape.
Ideally, the drawings are logically related and aligned with the spirit of the company they represent.
Here are some interesting examples:
Martini House
Can two glasses create a house?
It turns out that with the right graphic designer it is very possible.
It is an idea that gets into one's head.
Happy Catfish
Language games are one of the techniques for memorising information.
A word catfish is a combination of two other words "cat" and "fish" which happens to be visually unforgettable.
Royal Clothes
How does the royal attire look today?
Is it a "Cinderella" ball gown, sable coats or fluffy muffs?
Alternatively, maybe it is just two blouses, forming a negative crown?
Line art
This is another trend that has been widely adopted.
Line art is based on a drawing technique that uses only lines of different thickness, without shading or colouring.
Take a look at some of the ideas of redesigning a logo in this art form:
Is there anything simpler than an ice-cream on a stick?
So why shouldn't the corporate logo be just as simple?
Animals have been representing symbolic values for a long time already.
Eagle's eye, dove of peace or an owl full of wisdom – who said that their graphic representations have to be elaborate?
Not every business's mission can be presented with one item.
Still, even the most complicated ideas can have their more or less minimalistic forms.
Calligraphy
Although in everyday life the creative writing technique is disappearing and schools no longer teach calligraphy – logo designers do not forget how aesthetically valuable it can be.
The calligraphic design may have different levels of complexity.
Some of them refer to the large, medieval script that was used while copying the Bible.
Other calligraphies are light and associated with the French letter writing style – which is full of swirls and has floristic ornaments.
However, the contemporary calligraphy, which is used in graphics is most often very distinct from its oldest siblings, and it is characterised by minimalism.
Take a look at some of the projects:
The combination of sophisticated initials with a blue watercolour stain and a simple font underneath is a stylish proposition that evokes a sense of delicacy.
It is a perfect combination for someone involved in artistic photography.
Beauty can be found even in the shapes of letters.
The Arabian modernistic design is a perfect example.
Another great idea for a word play.
The name Set and a word "setting" do correctly define the mission of the company and get into one's head.
Does redesigning a logo mean a complete overhaul?
Not every recent trend is worth exploring, as it may survive only a moment in the world of graphic design.
Some trends are just momentary fads that ultimately bear the same consequences as logos which are outdated.
Both kinds of logos need to be redesigned.
How to recognise if a new trend is worth following?
1 – The project stops provoking the associations that it once used to.
The word "modern" is very subjective.
Would you advertise a company dealing with the latest technologies in the field of automotive industry with an old car?
A logo works in the same way.
When the world starts redefining certain terms, it can also have consequences for the identity of your company.
If you or some of your customers notice that the logo may be a bit misleading, maybe it is time to consider a logo redesign.
2 – It is not the same business anymore.
In the beginning, you assumed you were going to sell pasta to your customers.
However, just to be safe, you added some basic versions of pizza or classic regional dishes to your menu.
Soon, it turned out that it is not pasta, but the pork chops that attract customers.
Maybe a recipe for the pasta was a problem?
However, since you now have something in your menu that attracts customers, why would you risk changing?
So you alter the profile of your business, and you focus on pork in breadcrumbs.
However, the logo design suggesting the Italian cuisine remained.
So you decide to look for better ways to showcase your restaurant.
If your business has a similar story, you should immediately contact a good graphic designer.
3 – Affairs and uncomfortable publicity
Sometimes your company may gain bad publicity by being associated with current events.
Corruption scandals explode each year, and some corporate logos become infamous.
If you have not refreshed your brand image for a long time, or the project has never been particularly innovative, you may find some similarities between your logo and the logo of an infamous company.
This, in turn, entails the risk of discouraging potential customers, who often choose the offer just by the first, visual impression.
In this kind of situation, it is worth risking and redesigning a logo.
Complete rebrand vs. facelift (minimally invasive procedures)
Change does not always mean a revolution.
It is not like you are forced to look for a new logo every ten years.
Clients, especially the regular ones, love the sense of security given the opportunity of returning to a place or product that continues existing uninterrupted for years.
For example, it does not change the owner, or its offer does not change too rapidly.
It does not alter its decoration, which is of particular importance in restaurants and other catering facilities.
However, a logo facelift is an entirely different matter.

You should consider a facelift of your logo if:
You have made some changes to your company, but these alternations did not affect the overall direction of our business (e.g. you decided to open multiple locations instead of one, and you want to draw attention of the new, previously unknown customers.)
It is evident that your logo is already past their best times regarding design trends, but it has become so recognisable that a drastic change could bring more harm than good.
You have acquired a company with similar goals, and you would like to show this event in your logo, but without abandoning of the identification of the parent company (which, by the way, for some reason had the budget to expand its business).
Your logo is great, but… If there is a "but", it is always a good reason to consider some changes.
Sometimes the colours are just too bright, or there are issues with the typography, which makes impossible to read the company's name from a distance.
Such cosmetic changes are also a facelift; the faster we decide to introduce it the better.
A facelift is such a minimally invasive method that often it is unnoticeable even to the regular customers.
If it happens that way, then you should congratulate yourself.
You either chose the perfect moment before your new logo went public or you managed to preserve the idealistic illusion of timelessness.
Creating a logo with the assumption that it will never be changed is a fairy tale.
However, it is a fairy tale that your customers should believe.
As already mentioned before – stability and unchangeability guarantee a sense of security for its clients.
As in case of…
Coca-Cola.

Years pass, and its logo has already undergone a couple of cosmetic changes.
Except for the minor error in 1985, the company maintains a strong foundation for its visual identity.
Does it pay off? Sure!
It is a symbol of pop culture, used as a metaphor in movies or paintings.
Nike.
The essential element of the logo has remained the same.
However, would anyone wear Nike today if there was a font from the '70s hanging over the famous swoosh?
I honestly doubt it.
The BBC.
The results decided redesigning a logo has had a positive impact on the visual associations with the Brand.
A lighter and more modern logo, at least theoretically, has a chance to attract a new audience and certainly will not discourage the existing one.
Mercedes.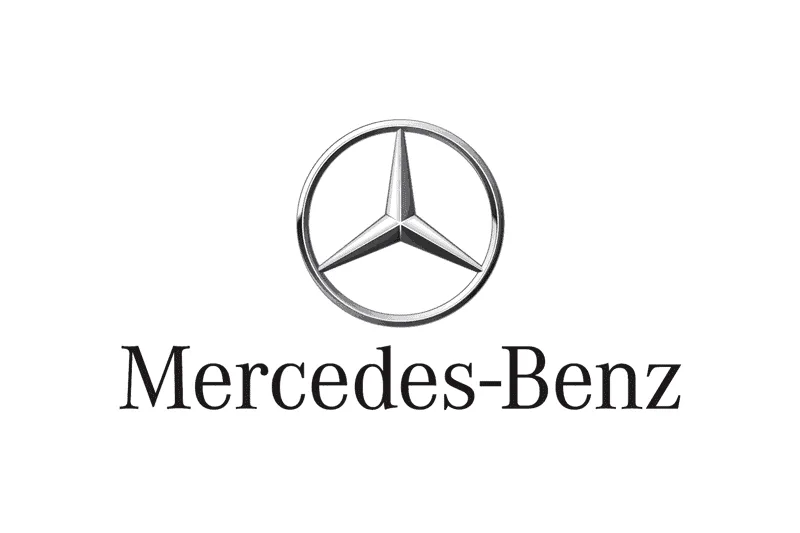 The creators of one of the most desired cars in the world soon realised that the logo transformation does not always have to be drastic.
Although the famous stamp has changed several times, a three-armed star has always been at the forefront.
Today no one could imagine another solution for this company.
Windows.
When I look at the Windows' logo design from the 90s, a silent rumble of the modem is ringing in my ears.
If today I were anxious about choosing the most current solution, and Windows still had the old identity, I probably wouldn't be convinced.
However, with a logo in the latest version, I consider this company as an innovative one (still, customers have to verify its quality on their own once they choose a product, but this is an entirely different story).
Is it worth spending money on a logo?
Is it so important?
A sense of sight is the most critical reason that should interest a contemporary business owner.
It does not seem that the visual culture will go away anytime soon.
The Internet is where we look for attractive offers.
In fact, pictures of the meals that we see on the Internet tempt us not with their smell but with how they look.
It is not the quality of a material (which you could not verify solely with a photo) that encourages you to order a particular outfit.
Everything starts with the clues that your eyes give you.
Imagine this situation: you are setting up an apartment.
This is your first own apartment, and you want it to look the best.
You may not want to hire an interior designer.
Before you visit a store, you would probably want to get some ideas from a catalogue's offerings or – as it usually happens – from the Internet.
You type "bathroom tiles" into the search engine, and you open different websites.
Do you think that an old logo on an outdated website will encourage you to explore the company's offer further, or would you switch to a different site first?
Would your business be the first or the last one to investigate for a potential customer, who tends to base his or her decisions on the first impression of the website?
Moreover, how much would you pay to be his or her first choice?
The benefits of refreshing the brand's image
Redesigning a logo will not impress customers who in general don't pay attention to how a logo looks.
Hence, any minor changes will not bring any positive or negative side effects.
However, do you develop your company only for these kinds of customers? No.
You do not design logos for people who base their decisions on product comparison.
We should take care of the current logo for the individuals who buy based on emotions.
A symbol of your company is a symbol of your strength.
An up to date, professional logo design proves your commitment and innovation.
An outdated and unfashionable design will present you as a lazy or stale company, who does not do well enough to be able to take care of the aesthetic elements.
New and fresh are always exciting and appealing.
A trendy logo encourages new customers.
Are you looking for an investor?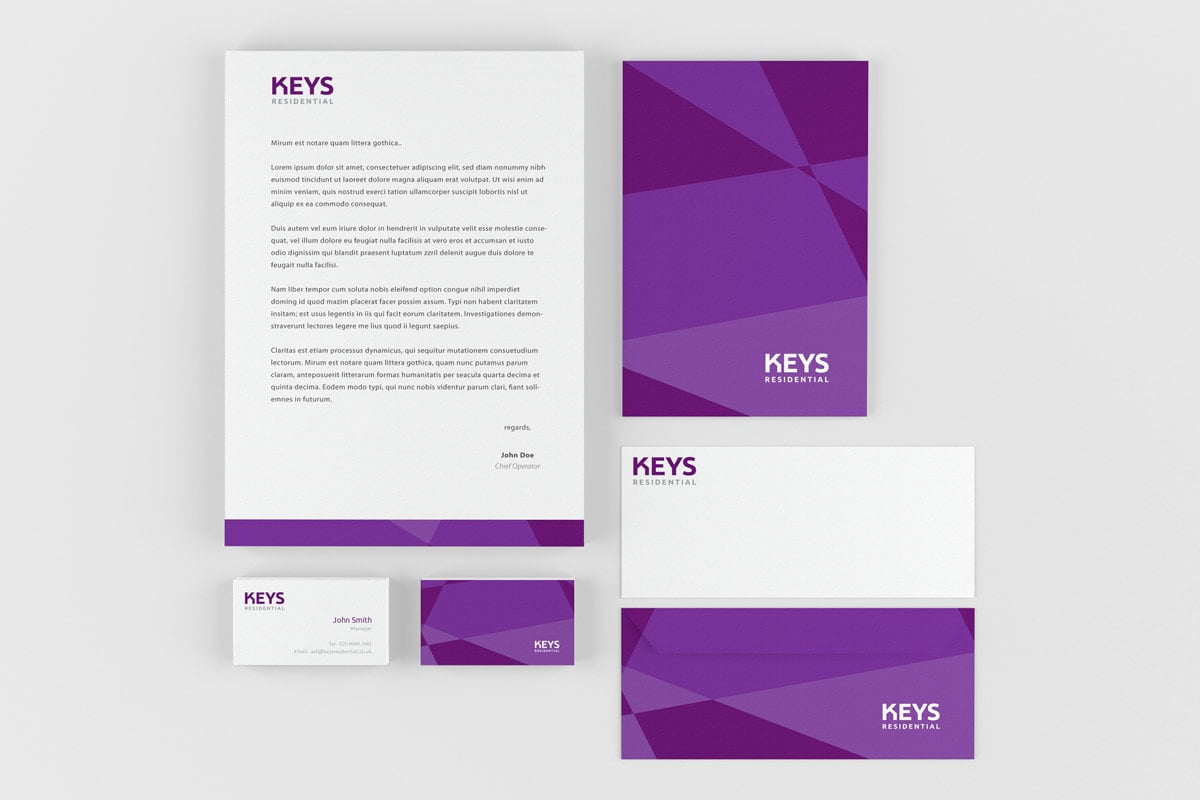 As always – the first impression is the most important one, so in this case – yes, the logo is the first impression!
Dynamic companies attract active employees, and good staff members mean success.
Where should you look for help?
In the end, a change of a logo or even its facelift is a matter of finances.
The money could be spent on something more tangible.
Therefore, the main argument when selecting a graphic design company or Branding Agency should be – experience.
A relatively expensive but knowledgeable company will provide you with a project that won't have to be changed for a long time.
Cheapness usually means low quality.
A cheap logo design will soon need to be refreshed, and this will surely generate more costs.
In the end, saving can be a financial hiccup.
If you are not convinced about the project, then abandon it.
The right company will not only be able to create a compelling visual identity but also will also provide you with some marketing guidance with regards to redesigning a logo and relaunching your Brand identity.