What is Brand Visibility, and Why is it Important?
Brand visibility is how consumers can recognise or remember a particular brand when other conditions are similar. 
Brand visibility is one of the two dimensions of brand perception, an associative memory model. 
The dimension of brand visibility is measured on a horizontal axis, where a higher value indicates more widespread recognition and awareness. 
The lower value indicates a lower level of consumer acceptance. 
A high-value company can enjoy brand name recognition even in low-visibility situations, such as at the bottom of a search engine result. 
Thus, a company with a low-value product can still enjoy brand name prominence if it has higher brand visibility.
Brand visibility is affected in many ways. 
The most obvious way to affect it is using a keyword planner. 
A keyword planner lists the most frequently used keywords associated with a given brand or product in its simplest form. 
For example, if you sell shoes, your keyword planner might list, as keywords, the words like "shoes," "running," "work," "athletic," and "weight loss."
Keywords help marketers in many ways. 
They allow marketers to understand customer sentiment better and target them specifically for campaigns that will yield better results. 
For example, if a customer searches for "work shoes" on a major search engine, the keywords in your campaign will have to be those that specifically refer to work shoes. 
If you don't specify that your target audience might not know the meaning of your term when searching, your ad could end up appearing to many customers who do not need your product.
Another way to improve brand visibility is through the measurement of brand recognition.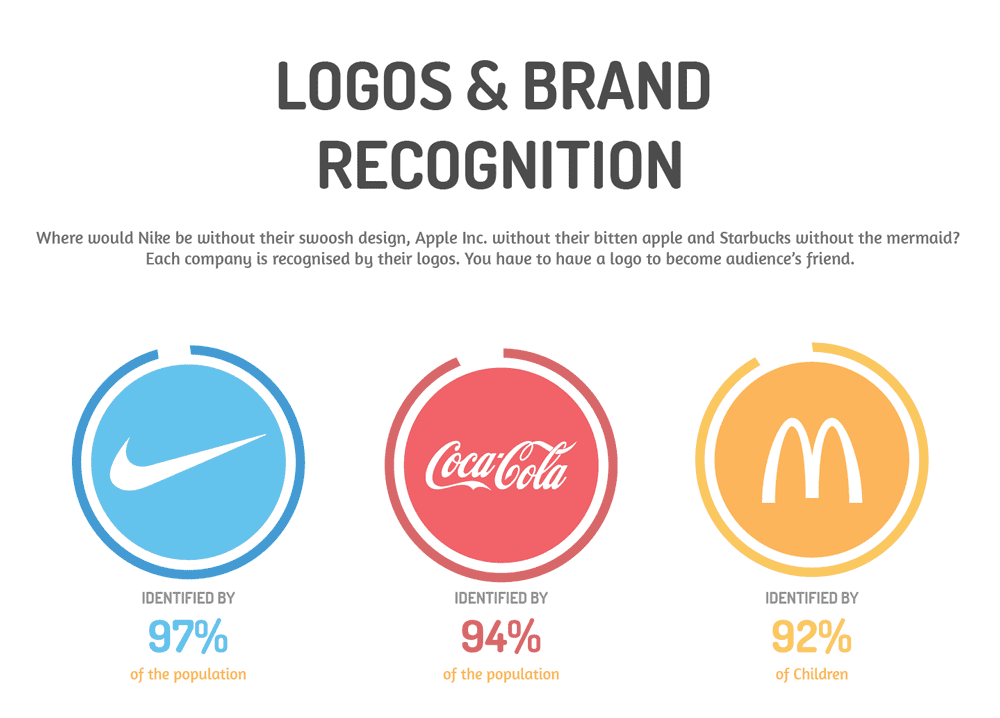 A brand recognition scorecard is an online tool that measures brand recognition across many channels. 
This includes search engines, social media, and other types of channels. 
An effective brand recognition scorecard should provide insight into what ads draw in customers and what types of sites these consumers visit to find your products or services.
Marketing managers can take advantage of what is called brand visibility monitoring. 
Monitoring brand visibility allows a marketing manager to see how individual marketing efforts progress. 
This allows managers to track the effectiveness of their campaigns. 
For example, a marketing manager may want to launch a viral marketing campaign and find that it is not getting the results it had hoped for. 
By measuring brand visibility, a marketing manager can determine what works and is not.
Brand image consulting is another way to measure brand visibility. 
Many service design firms offer this service to their clients. 
These firms create brand image reports based on customer responses, market research data, and competitor analysis. 
These reports provide a detailed snapshot of a firm's reputation in the marketplace. 
These reports also suggest areas that may need improvement.
Service firms also offer brand design services. 
Service firms specialising in brand design can help a firm create a compelling identity, especially when it is just beginning its business. 
In many cases, these firms will handle the concept, development, and creation of the brand identity and manage the branding. 
As a result, service firms often work with a marketing manager to create an effective marketing plan. 
This joint venture aims to build a solid foundation on which the firm can promote its products and services, which in turn helps the firm build brand visibility.
Branding is a complex process. 
There are many contributing factors to the creation of a strong brand. 
These factors include audience demographics, competitor analysis, and target audiences. 
By tracking and measuring each of these factors, marketers can better understand what brand visibility is and what measures need to be taken to improve it.
Why Is Brand Visibility Important?
If you have just launched your new business or have a company about to launch, it is imperative to understand the importance of brand visibility. 
Visibility is crucial because it's about who sees your business and what they see. 
This is something essential to consider in light of this global financial crisis we are facing. 
More natural disasters are hitting the world than at any other time in its history, and with this storm, we all must consider ways to help protect our investments.
Brand awareness is essential for a business to grow. 
Consumers are now more discerning and want to know what is popular and in vogue.
Understanding the importance of brand visibility is essential because a market is only as good as the number of people exposed to it. 
Therefore, your business must have an extensive public relations program to ensure you are visible to potential customers. 
With a well-planned marketing campaign, you can ensure your business gets the maximum exposure by using the trade's best tools, such as customised postcard printing, direct mail, and the likes. 
Brand awareness is crucial because it is through that visibility that businesses can tap into that potential consumer base and grow their businesses.
In today's world, brand visibility has become almost mandatory in modern-day marketing. 
For instance, a medium like social media has made it easier for businesses to interact with their prospective consumers and make them aware of their products and services. 
Without proper brand promotion, consumers would have no clue as to whom your brand belongs. 
They will automatically come back to you with a good reputation for your services.
But how do you ensure your brand remains visible? 
The answer is simple: Quality content. 
Content is what your customers and potential customers read about your business; in turn, this information can carry a great deal of information regarding your company. 
A well-written article or blog post may be the first impression your company receives, and your company's reputation rests solely on the work you do to build your brand.
Simply put, quality content guarantees that your company retains and gains trust from its customers. 
If people think your company is worth hiring, they will hire you. 
When people hire you, they expect your services to deliver the same quality and experience that their friends and colleagues receive from you. 
Without good quality content, consumers will be left in the lurch.
Be sure to look into these Outreach Solutions for more inspiration.
They will not know you exist unless they hear about your company through referrals.
The internet is the hub of communication today, and without it, communication between businesses and their consumers would have dramatically changed. 
Customers expect to contact the companies they deal with efficiently, and if you don't maintain contact with them, you could be heading for trouble. 
How important is it that you remain in touch with your customers? 
Without constant interaction, your customers will lose respect for your brand, affecting everything from how much you earn per month to how long your company lasts.
Today, you can find an endless list of ways to market your company. 
However, the one thing determining whether your marketing efforts are fruitful or a waste of time is your visibility level on the internet. 
A lack of visibility can spell disaster for your business, and your brand may never reach its full potential. 
To ensure a successful existence online, your company needs to invest in effective web content creation, which is why you need to work closely with a professional content writer.
10 Strategies to Increase your Brand Visibility & Awareness
Here are a few powerful tactics to help you maximise your brand visibility online and offline.
1 – Ensure a Consistent Brand Identity
Brand identity reflects your brand's values.
It stands for the quality of your products and determines how people will feel when interacting with you.
To create a unique brand identity, you first need to understand your target audience, competitors, and your brand's strengths and weaknesses.
Based on this data, you need to choose the correct brand language, story, theme, messaging, colours, and logo design, then apply them consistently across all online and offline channels you use.
Sure, this depends on your business model and objectives.
For example, businesses like Amazon focused on increasing conversions will personalise customer journeys to make sales faster.
Some companies are all about increasing brand loyalty and customer experiences.
Starbucks is famous for providing consistent, omnichannel customer experiences.
There are some specific business models where achieving consistent brand visibility is difficult.
Let's take the example of franchises.
Depending on your service business ideas, you can choose to either buy into an existing franchise branch or launch a new one.
In the first case, you have a store that is ready for business and already has a base of loyal customers, so focus on creating content and offers that retain them.
In the latter case, you will need to invest heavily in PR, social media marketing, and paid ads to increase brand exposure and attract new customers.
Most importantly, you must stick to the franchise's brand guidelines to help you align your local marketing goals with a franchisor's brand.
2 – Referral Programs
Statistics show that 92% of consumers trust peer recommendations when making purchasing decisions.
That is precisely why referral marketing plays an essential role in brand building.
Your loyal customers will be glad to share their positive experiences with your brand, especially if you give them something valuable.
Dropbox is a perfect example of how referral programs work.
They make it ridiculously easy for users to refer friends via multiple online channels.
Users get 500 MB of extra storage space for every friend they refer.
This helped them generate loads of word-of-mouth and skyrocket signups by 60%.
3 – Host Social Media Contests
Hosting a social media giveaway is an excellent way to keep your loyal customers happy and maximise your brand visibility.
Namely, most giveaways revolve around asking customers to like, share, and comment on your social media content.
Sharing your post with their friends will increase your brand visibility and help you attract loads of referral traffic.
Remember that your customers love to compete and win, so why not gamify your contests?
Ask them to write or draw something, upload creative UGC, share recipes, or compose something authentic.
4 – Publish Awesome Guest Articles
As one of Google's most important ranking factors, backlinks are integral to your online presence.
There are numerous ways to gain links from other websites, but the most effective one is still guest blogging.
It helps you rank higher and, thus, increase your brand visibility.
Most importantly, by creating highly valuable, authentic, and fresh content and publishing it on relevant blogs, you will position yourself as an authoritative source of information and inspire people to visit you for more awesome content.
Many famous names in digital marketing, including Brian Dean and Neil Patel, use guest blogging to increase their backlink portfolio and establish a solid personal brand that humanises their corporate brand identity.
5 – Diversify your Content Marketing Strategy
Online users love infographics because they're easy to follow, helping them visualise massive data.
As such, they can boost your brand in multiple ways.
First, they can help you with brand awareness, assuming you place your logo on each infographic.
Second, they are attractive and gain more shares on social, which will directly impact your website traffic.
Third, infographics are perceived as valuable sources of information, letting you earn backlinks from authoritative websites.
In 2010, Kissmetrics used infographics as the basis for its content strategy.
They produced 47 high-quality infographics in the two years that helped them generate 2,512,596 visitors and 41,142 links.
6 – Humanise your Brand
Make your brand experiences on social personal.
Use social media listening tools to understand your customers' major problems and provide them with real-time feedback.
Build vibrant online communities on platforms your audiences use, where they can communicate, share valuable tips, and help each other.
Let your customers meet your employees.
Publish employee testimonials, share staff members' stories, and provide behind-the-scenes images and videos.
This will help you show the human side of your brand and make it more relatable.
7 – Create Brand Buzz with Influencer Marketing
Even though influencer marketing has become a buzzword over the past few years, it is still incredibly effective at boosting brand visibility.
Similarly to guest blogging, this tactic lets you reach out to wider audiences and gives you greater credibility.
You just need to connect with the influencers relevant to your niche.
This needs to be someone your audiences trust when making buying decisions.
For example, Lyft worked with celebrities like Snoop Dogg to boost their brand reach, while their collaborations with numerous non-celebrity influencers helped them make their brand more relatable.
8 – Invest in Paid Advertising
Appearing at the top of the organic search is not something that happens overnight.
Therefore, you will need to combine SEO with PPC to increase your brand visibility faster.
Paid ads will instantly grow your online visibility in the overcrowded search results pages and drive more traffic to your website.
WordStream claims that 41% of all clicks go to the top three ads in the SERPs.
They can also grow your sales, given that 65% with a high commercial intent click directly on paid search results.
Apart from Google Ads, you should also invest in paid social advertising.
Your customers' news feeds are packed with their friends' posts and branded content.
With Facebook and Twitter ads that are relatively affordable, you will be able to choose the audiences you want to target and increase your visibility.
9 – Conduct Intent-Based Keyword Research
You first need to understand their search intent to get your brand noticed by the right audiences.
Are they looking for valuable content?
Some are searching for the best products and prices, while others already know what they want to buy.
You need to map customer journeys and align your keywords with their intent.
Most importantly, don't focus on exact-match keywords.
With the rise of smartphones and voice search, more and more people are turning to long-tail keywords, local searches, and even entire sentences to find the most relevant offers.
10 – Offline Marketing Still Works
As the number of online users keeps growing, having a solid digital marketing plan is inevitable to grow your brand visibility.
However, this doesn't mean you should ignore offline marketing efforts.
Statistics show that 60% of customers trust offline word-of-mouth marketing more than online messaging.
Moreover, more than 40% of customers make online purchases after seeing an offline ad.
Now, there are numerous powerful ways to boost your brand offline.
For example, you could host events and workshops.
Apple relies on this method.
Namely, they host the Worldwide Developers Conference to showcase their new technologies for developers.
Use direct mail, as they still have incredibly high open rates.
You could even turn a URL to a QR code to them to send your customers to your website or social networks.
Finally, temporary pop-up shops are also a fantastic way to put yourself in front of wider audiences, get them to remember your logo and products, and grow sales.
Conclusions
Increasing brand visibility from the very beginning is immensely important.
It allows you to stand out in the overcrowded market and gain consumers' trust.
Sure, just because these practices work for the brands mentioned above doesn't mean they will help you achieve spectacular results.
Most importantly, these practices can be implemented in numerous ways, depending on your brand's goals.
Experiment with different marketing and branding tactics and test them regularly to see what works for you best.
Any bonus tips you want to share with us? We'd like to hear from you!