7 Best Logo Design Courses and Tutorials Free Online
Before you start your business, there are some key things that you set in order first. These things determine how people perceive your brand.
A logo is one of them. It decides whether your company would grab people's attention. Either way, it determines what kind of a first impression you create.
So, as a foundational aspect of your brand identity, you must know how to represent your ideology.
Even if you're a newbie looking to take up logo design as a profession, you might have several questions. Here is everything you need to know about logo design courses!
Things To Know Before You Start Learning Logo Design
Before diving right in, you need to know a bunch of prerequisites to professional logo design. Let's take a peek!
Scope of Logo Design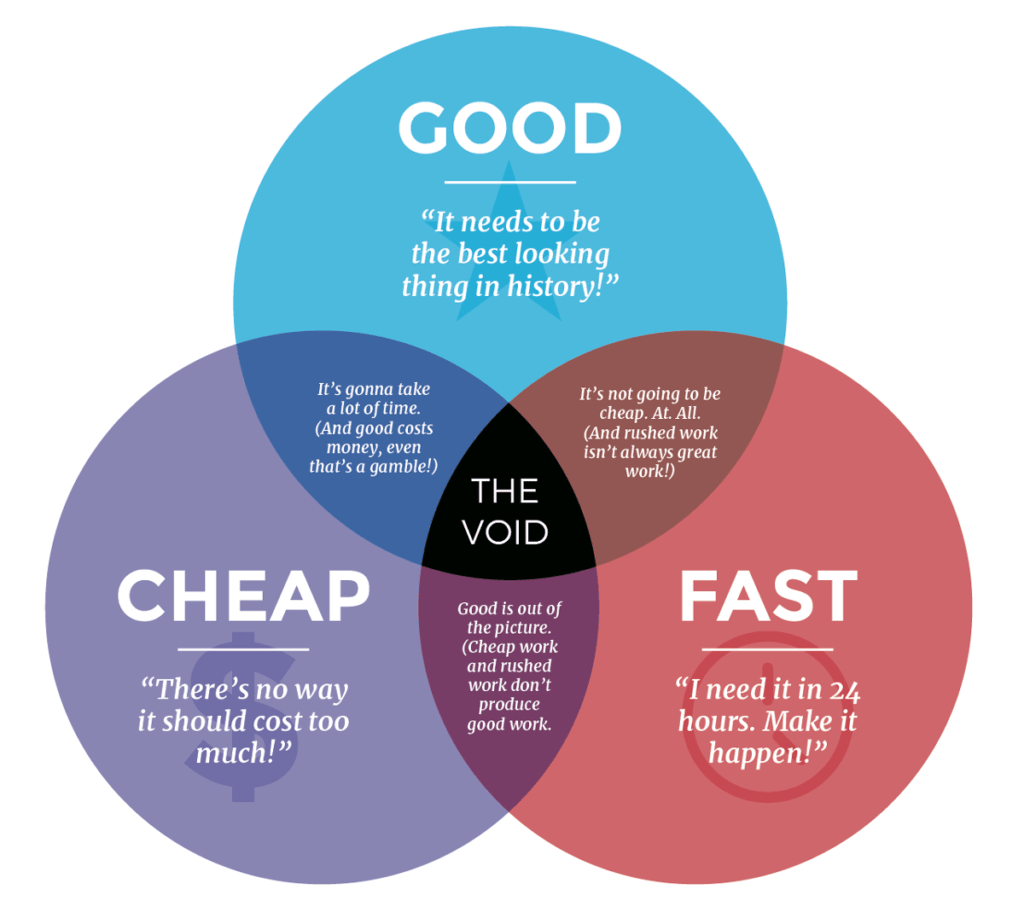 Firstly, design is a form of art. So, just like bringing to life any other artistic conception, not everybody is skilled enough to nail it.
Thankfully, everyone can build on specific skills, and signing up for a logo design course is one way around it.
Are you excited to look at the opportunities that logo design can get you? Well, here you go:
Scope in advertising agencies
Career prospects in a publishing house
Scope as a freelancing graphic designer or artist
Regardless of what you go for, remember that the demand for the delivery of this profession is extremely high.
The simple reason is that every business, big or small, needs a logo to speak to the audience's visual sense!
Education Requirements
Regardless of the field, most employing demographics prefer to pick candidates with a bachelor's degree. So, for an entry-level position, you need to be a holder.
But are you interested in a more technical position like assistant roles or higher? You might want to look into a graphic design associate's degree program in this case.
Additionally, go for courses on the history and composition, drawing, and typography of graphic design.
It'll give you a better insight into the field.
You will find that most of these programs aim to build on an individual's professional portfolio. It is one of the most common requirements for those who apply for graphic design jobs.
Electives on consumer behaviour and advertising and corporate marketing act as a cherry on top.
Employment and Salary
As a logo designer, you could secure a position in corporate design departments in a design firm, publishing houses, or even an advertising agency.
Then again, you have the option to go for something more flexible as a freelance artist.
Did you know that in May 2020, the U.S. Bureau of Labor Statistics (BLS) reported that the profession extended a median salary of $53,380 per year?
As you read earlier, this profession is always going to be in demand. More and more people are finding skilled logo designers to reach out to their audience.
The more skilled you are, the more people would want to hire you. Naturally, you would go higher up the ladder and earn a decent amount.
Software Requirement
Another prerequisite before you dive into the profession is knowing your software. It's no secret that people have been resorting to sophisticated technology to best complement their skills.
So, here are a couple of suggestions for you. It will be ideal if you're trained and qualified to use these.
Adobe Illustrator (Premium): With striking vector graphics and designing assets, Adobe Illustrator (premium version) is one of the most popular software options among designers. You have access to a seven-day free trial period before you go ahead with it.
Vectr.com (Free): As an alternative, this software is free of charge. It lets you play around with vector graphics and come up with promising results easily and intuitively.
These two are the most popular software that people use and prefer.
Do you hope to secure a position in one of the leading agencies in the industry? Well, then it's ideal if you knew your way around both of these platforms.
How can You Make Money with a Logo?
Given the omnipresent demand for logos in every industry and business, you can easily make money with logos.
After all, a logo results in what brand recall your brand has generated among your audience.
So, let us now look at how you can make money with a logo.
Create a Portfolio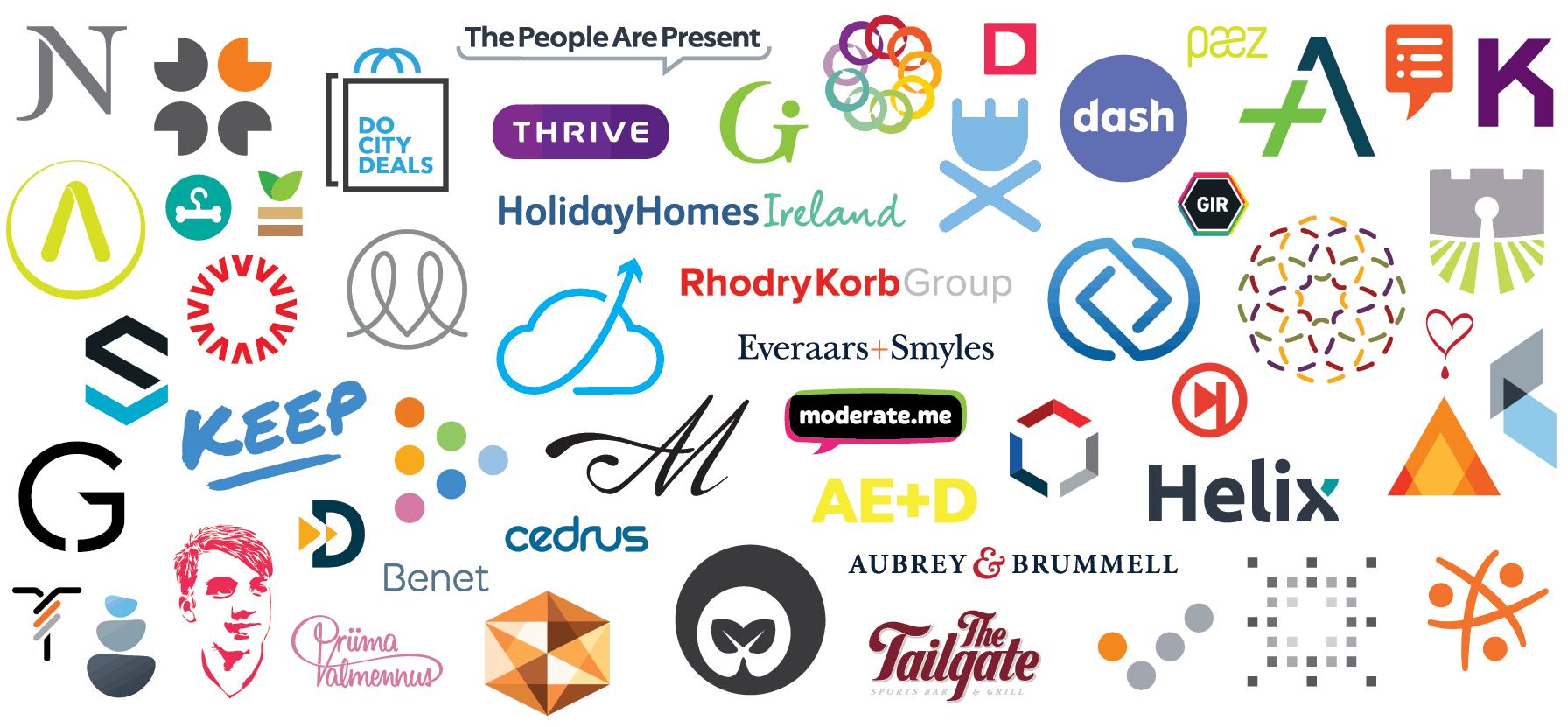 Just like your resume summarises your achievements, a logo design portfolio allows a deeper insight into your skills. Your employer gets a brief idea of how you can incorporate themes and symbols into artistic conceptions.
Behance.net: Adobe offers us Behance as a live portfolio service. Since several graphic designers and developers rely on Adobe, the trust carries through to Behance too. It allows you to upload and store high-quality images on a user-friendly interface.
Dribbble.com: As an alternative, you've got Dribbble, enhancing your portfolio presentation and overall game. The quality doesn't fall short of anything, and many of the best designers out there praise its effectiveness.
Sell Your Services
Once you are done creating your portfolio in the way you desire, it's time to sell it!
Upwork.com: Even as a freelancer, Upwork offers much scope for work and exploration. Depending on the services you use, it applies taxes and fees to your purchase. It helps you get into the competition, and if you use it right, it helps you stand out too.
Fiverr.com: Another one of the best online selling platforms is Fiverr. It is a client-based website, so the customer or client will pay for the services you offer. It is a lot more cost-effective and user-friendly platform than most.
Sell Logo Templates
Now that you have your foundation all set up, it's time to see the works! In this step, you will focus on digital assets selling marketplaces to sell logo templates you worked so hard to create.
GraphicRiver.net: Are you not the most skilled graphic artist yet, or are you just getting into the game? Well, then this platform is the right one to make the project look highly professional. You can pick from thousands of templates and further customise them as you like.
CreativeMarket.com: Creative Market is one of the best markets for purchasing graphics and fonts. It also gives you an insight into what's trending in the field. So, you get a fresh boost of inspiration and stay on the right track.
Participate in Logo Design Contests
Competition is a crucial part of our professional and personal lives. After all, it best supports the survival of the fittest! To see how your designs and creativity fares in competition, you must sign up for contests.
So, let's take a peek at two of the most popular platforms for logo design contests.
99designs: This site offers you over 15,000 contests to pick from. You will find a majority of the designing demographic for your healthy competition. You can browse through the dropdown menu on the site and pick the contest that suits you best.
DesignCrowd: This one is a smaller platform but has its own set of advantages. You compete with 640,000 other participants and celebrate being a part of a global presence.
Best Free Logo Design Courses and Tutorials
Now that you have a brief idea of the prospects that logo design offers let's get technical.
A logo design course or tutorials take you down the process step-by-step.
It is also one way to ensure that you practice daily and brush up on your skills.
So, let us take a look at some free tutorials at your disposal!
Previously run as a premium course, Gary Simon made it available on YouTube so you can access it for free.
He is a well-known full-stack developer with extraordinary field experience of more than 20 years. In this logo design course, he teaches you all about designing and coding.
It is a three-hour-long course and is a part of his 100+ courses. These specialise in expanding on working for big brands such as LinkedIn, Envato Network, and Pluralsight.
It will help you get the hang of logo design. It also offers examples of complete visual identity design projects so that you learn to create your own from scratch.
This tutorial is a short logo design course that helps you wrap your head around the complexities of 3D logo design. The explanation is easy to understand, even for beginners.
It starts with the alphabet S as a holder of the 3D perspective view. Besides, it is an ideal example for understanding 3D depth.
It shows you the use of the rectangle tool for creating the base of its lower design.
Then it goes on to illustrate the structure building through extrude and bevel options. Using a pen and line segment tool with a shape builder, you will learn to create the upper design.
Lastly, it will guide you through fill-up the shape with the gradient colours and adding the 3D effects.
TeamTreehouse offers a diverse but straightforward tutorial on the basics of graphic design through this logo design course.
It will take you about 30 minutes to get through the entire course. It will walk you through the process and details of creating a logo from scratch to final touch-ups.
The best part is that it breaks down the topic into short videos to suit our attention span. This collection of videos will also make you understand the specific pointers between a logo and a brand.
Free Logo Design Courses and Tutorials by Udemy
If you're a student who is used to relying on online courses, Udemy is no stranger to you. A logo design course is no exception either!
It offers you free but beneficial and practical courses on logo design, graphics, and other related topics.
You have a wide range of courses at your disposal that you can pursue after. Feel free to check them all out!
Best Premium Logo Design Courses and Tutorials
No doubt that the courses you read about earlier are a few of the best ones out there. However, if you're looking for something more verified and technical, it comes at a cost.
The following logo design courses and tutorials charge you for the content you access. In addition, they also offer exciting features and certificates that free courses don't.
So, let's take a look!
Masterclass logo design course is one of the most popular ones that students and beginners sign up for.
It helps you create logos and visual identities through the assets and features that various platforms offer.
During the course, you can also turn in your designs and attempts. Masterclass gets back to you with detailed feedback!
You will also find that the course breakdown is very consistent and well-researched. The quality will speak for itself.
Logo Design in Adobe Illustrator – for Beginners & Beyond
Next up, we have a course that Adobe Illustrator offers you. You will benefit a lot from it, especially if you are new to the field.
It includes 17 hours of on-demand video with articles and resources that you can download anytime.
Once you pay for the course, you have unlimited access to it as a part of its full lifetime access. Depending on your convenience, you can log in for the tutorials from your phone, laptop, or TV.
This logo design course will also give you assignments and a certificate of completion for your record.
Instructor Von Glitschka teaches you how to build on your graphic designing skills and polish them like a pro.
In this course, you will also learn how to establish the scope of your work and the worth that it'll hold.
The decisions critical to your career will seem more straightforward as you learn how to build a brand identity.
It will help you with defining your client's expectations and meeting the briefs. Soon enough, you will find launching creative logos extremely simple.
You will notice how your learning process and approach improve over time too!
In Conclusion
As you've come to read it multiple times, every establishment needs a logo to speak as to its brand identity.
It is not just about the aesthetic appeal; an ideal logo represents its beliefs and works ethic.
To help your client achieve their goals, knowing the basics of logo design is just as important.
Refer to our wide range of logo design courses and tutorials, and nail the process with ease!
Author Bio: Rajinder Singh has driven the UI/UX design vision as the Director at Immense Art (P) Ltd., at Chandigarh, India. He has also helped to set the direction for product development. Rajinder, additionally the founder of TheHotSkills.com, enjoys doing freelance writing for numerous websites.