9 Important SEO Ranking Factors You Need to Know 
Search engine optimisation is one of the most critical techniques that brands utilise to grow their website reach and improve their SERP (search engine results page) ranking.
However, the process of getting your website on Google's first page isn't a cakewalk. 
Even if you use some of the proven strategies for SEO building, it may still not connect with the audience suitably.
Focusing on the SEO ranking elements would help you recognise, compose, and manage your website better. 
Notably, professionals who optimise their website content emphasise the SEO ranking factors notice higher conversions, web traffic, sales, and lead generation.  
You must be aware of the prevailing SEO ranking factors, updates, new algorithms to increase site visibility on search engines and build a solid brand image. 
There are over 200+ SEO factors that you can incorporate to sky-rocket your reach; each of them is important. 
Some SEO factors work better long term, and some might show you results within a few days, but all of these are essential for a good website ranking.
Importance Of SEO Ranking Factor – Understand How Search Engines Rank Websites
In simple terms, SEO ranking factors are helpful to make sure your content reaches a higher ranking in the SERPs. 
For this, knowing how the search engines calculate their website ranking choices is crucial. 
Currently, most online searches are semantics-oriented. The searches are derived either from the context or intent of the user. 
The context involves various circumstances that may define users' search terms, whereas intent is the actual words the users have put into the search engine box.
To elaborate with an example, a person can search for "bathroom mirrors online", but what is the context of this search? 
Is the user looking to buy bathroom mirrors online, or do they wish to learn the types of bathroom mirrors available online? 
To display the correct search results, search engines have to understand both aspects and connect them appropriately.  
For evaluation, search engines like Google utilise particular parameters to understand the context and intent. 
It can then showcase the most relevant links in the search results. The parameters they consider include:
The geographical location of the user
Previous search history 
Trending content for that particular keyword
Natural language parsing
Word variations and synonyms
Currently, search engines centre around search intent and semantic relevance to parse the connection of the searches to websites. 
Understanding the SEO ranking factors will allow brand owners to create their content. They can then post them based on what the search engines expect regarding the most relevant material and what deserves a higher SERP ranking. 
Search engines modify their algorithms frequently, so the SEO ranking factors that mattered once to search engines may not anymore. Brands have to calibrate their strategies around this. 
Keeping up-to-date with the SEO ranking factors is necessary as a reference for professionals to optimise their content and website. Thus, it is advisable to make use of various rank checker tools available online, which in turn can effectively analyse your website's rank. 
Top SEO Ranking Factors To Increase The Website Rank On Search Results
Here are the leading SEO ranking factors you should focus on to enhance your website's growth potential. 
1 – Age Of The Domain
One of the most influential yet uncontrollable factors is the age of the domain. A domain's age (the amount of time the website has been active since its launch) can determine its credibility and authenticity. 
Search engine algorithms do not specify the domain age as a ranking factor. But many experts have the opinion that it does.
This is a significant drawback to the newer domains. These websites would require much time to accumulate a suitable amount of traffic on a recently launched page. 
Therefore, new domains should concentrate on continuously implementing effective SEO optimisation tactics to increase their ranking.
2 – Valuable Content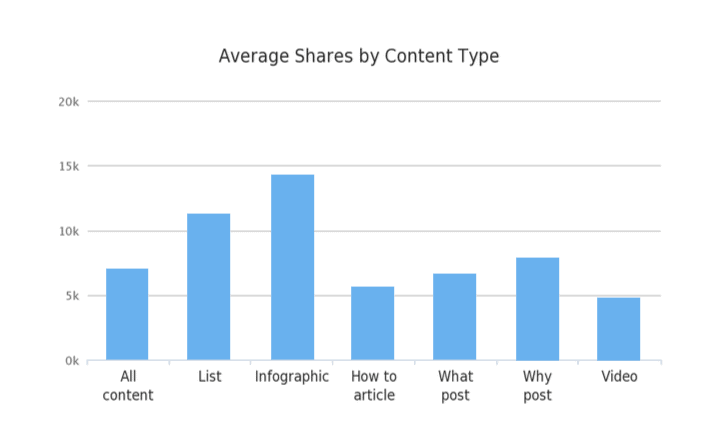 Publishing relevant and high-quality content on your websites can increase the audience's engagement and generate better traffic. 
One of the most influential factors for SEO ranking is the quality of the information in the content. 
Blog writers must concentrate on long-form content, with over 1500 words to grab the attention of the Google crawlers. 
Detailed content solves most of the user queries. Thus Google promotes it on its first page. 
Multiple content creators utilise SEO tools to enhance their content in an effective manner of increasing online reach. It also sways the score of the website, causing it to increase as well. 
Search engines aim to provide their users with the best content and an information-heavy, user-friendly site. Up-to-date and well-researched content attracts more traffic and would, after that, increase the visibility of your business.
3 – Loading Speed Of The Page
One of the ranking factors that will always remain effective is the loading speed of the page. A website that loads faster will provide a better experience to the visitor. 
Search engines understand that users want adequate information at a faster pace. Therefore, they rank websites that have a faster loading speed higher on the search engine results page.
The loading speed of a website is directly proportional to the bounce rate. Statistically, a 1% increase in time increases the bounce rate by 7%. After 10 seconds, most readers don't care about the website and jump out of it.
Recently, the Google search engine took LCP (Largest Contentful Paint) as a significant Core Web Vitals to address the website's loading speed. Google crawlers now rank a website according to its loading time to maintain a higher user experience. 
4 – Crawlability
Crawlability is a vital factor for the ranking of any website. Search engines can't rank a site if they can't find it. Period. 
To specify, the term refers to the ability of search engines to 'crawl' or process the data present on web page(s). 
Crawlability allows search engine crawlers to review and scan the website. It determines the ranking of the blog on a particular keyword. 
To improve the crawlability of the website, do the following things:
Submit a sitemap to search engines
Use robots.txt to help engines decides which pages to scroll 
Analyse Google search console to review the number of pages Google has crawled on your website
5 – Security Features Of The Website
Every website must have HTTPS encryption; this is necessary for the security of the information and privacy of the users. 
HTTPS encryption generally involves using SSL certificates in websites for establishing a secure connection across different servers. 
The information exchange would remain between the user and the website directly; no external data package can track the transfer.
Recently, all search engines are converging on security as a ranking factor. They consider that the safety and security of users is a significant point of concern for both brands and consumers. 
A protected website would automatically make a visitor feel comfortable, increasing their trust and the brand's credibility.
6 – Adaptability On Mobile Phones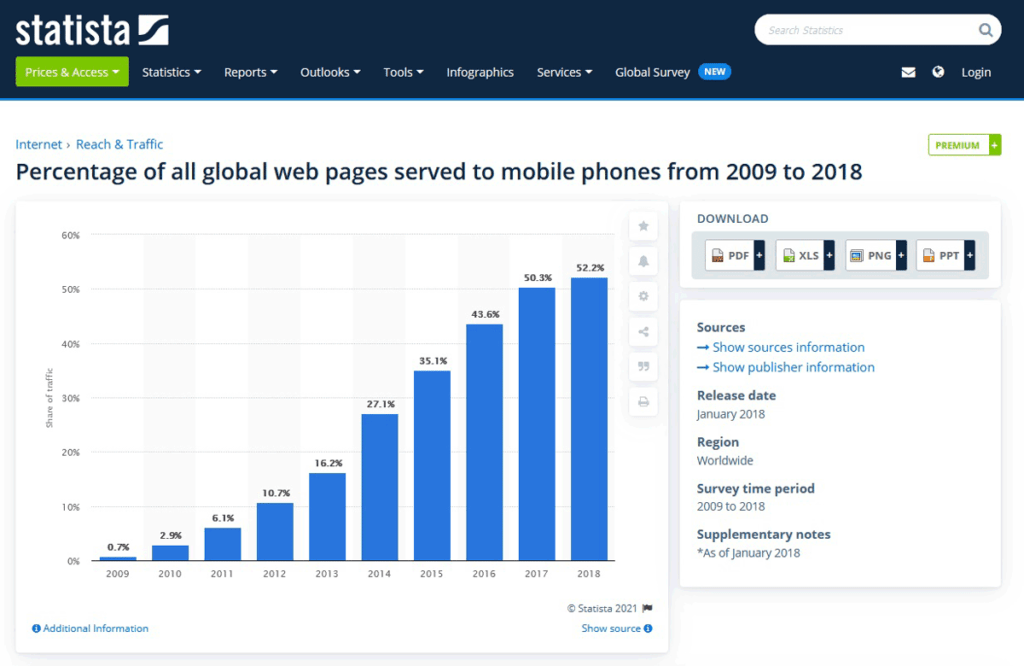 Statistics show that 51% of the search traffic was done via mobile phones rather than desktop devices in 2021. 
Currently, most users utilise their mobile devices like smartphones and tablets to complete maximum tasks. Creating mobile-centric websites is helpful to reach this subset of the target audience.
Focus on the following points to improve SEO ranking:
Make sure the content adapts to different screen sizes
User-friendly interface
Legible text – bigger fonts, bold colours
Simple yet attractive design 
Keep a similar theme to the desktop version
Search engines like Google consider the user's experience over mobile devices while calculating the website's SERP ranking. 
Statistically, mobile-based first-ranking results receive 27.7% of clicks while desktop versions receive 19.3% of clicks. 
The Google Search Console uses mobile version experience data for indexing the content. You can find it through the Mobile Usability section in the Enhancements tab to keep note of your website's mobile-centric metrics. 
7 – Engagement Of Users
Search engines consider how the users respond to a particular web page before they decide the rank of the site on the SERPs. 
To note, website ranking and user engagement are directly correlated. If a website ranks high, more users would find and read it. 
Search engines evaluate three parameters for user engagement calculation:
Dwell time: How long the users stay on one web page
Click-through rate (CTR): Number of times users click on the link 
Bounce rate: Users open the site but leave promptly
8 – Choosing Effective Keywords
The content on any website must have valuable keywords, which is crucial for the SEO ranking factor.
Indeed, the keywords you use in the website content should match the words users are searching for. Creating content that does not have the right keyword will fail to attract the target audience. 
Ergo, it would help if you took the time to research which keywords will bring more traffic. Prioritise both long-tail and short-tail keyword types. 
The best way to find the right keywords is to understand the visitor's intent while searching for the keywords. This will allow you to add valuable keywords and increase the traffic to your website.
9 – Backlinks
To boost the SEO ranking factor of your website, focus on quality backlinks. Statistics show that the highest-ranked websites contain 3.8x more backlinks than websites with a lower ranking in the SERPs.
On the internet, backlinks work as a voting metric. If more external content creators link their website to yours, they consider your content a reliable piece of information. After that, the Google search engine crawlers use this component for indexing content. 
In terms of SEO, the backlinks in a website play a significant role for search engines in their ranking algorithms. 
It notices the number of links/votes, adds them up, and verifies the relevancy of the blog/article/web content to visitors.
This is useful for showcasing the credibility of your site to your viewers. Since the backlinks work as a sign of endorsement from other creators, customers begin to trust the content. 
Overall, the more backlinks you have, the higher the chance your content is suitable and highly informative.
To further elaborate, here are some notable factors associated with backlinks and SEO optimisation as a whole. 
Brands should remember these points while concentrating on this factor for their SERP ranking boost.
Authority and relevance: Keep in mind that Google would not just look at the number of backlinks in one site alone. While having many backlinks is helpful, it proves futile if the websites creating the link are not relevant to your content. Google considers the relevance and quality of the inbound links to determine if a website is worth a top 10 SERP ranking. 
Variety: To note, if 80% of the backlinks in a site are from site directories, Google would not consider these links relevant or trustworthy. Therefore, focus on variety. Use multiple link building tactics to get numerous backlinks from a spectrum of sources. Also, at this point, pay close attention to the guidelines of Google. Generate backlinks that fall within their acceptance criteria. 
Distribute the anchor text: When it comes to backlinks, anchor texts are highly crucial, and you should make sure to diversify these elements in your content. Google, in particular, focuses on anchor texts as a parameter of judging the optimisation level of the content- e.g., did you use too many of the same keyword? An excellent example of a relevant anchor text is the brand's name.
Conclusion
The websites are ranked according to the different SEO ranking factors that are discussed in this article. 
These ranking factors are subject to changes over time, making it very necessary to stay updated. 
This will help you to increase the reach of the website and improve its rank on the SERPs.
We Build Brands
We know what it takes to build brands that resonate with customers
Author Bio: Boyd Norwood has been doing SEO and digital marketing since 2004. He loves playing ping pong, basketball, tennis, hiking, and doing puzzles.