10 Content Strategy Oversights That Can Cost You Dearly
The last few years have seen a massive uptick in businesses adopting various content marketing strategies to be more memorable than their competitors. 
It has become even more prevalent since the arrival of the pandemic in 2020. 
With many people at home browsing content on the internet during the pandemic, developing engaging and attractive content was extremely important. 
Unfortunately, many brands were unable to do so. A lot of the content is either too generic or ignores subtlety when promoting their offerings. 
My article will discuss the ten most common flaws in a brand's content strategy, which might be costing you quite drastically. Let's have a look, shall we?
Why Do I Need a Content Strategy?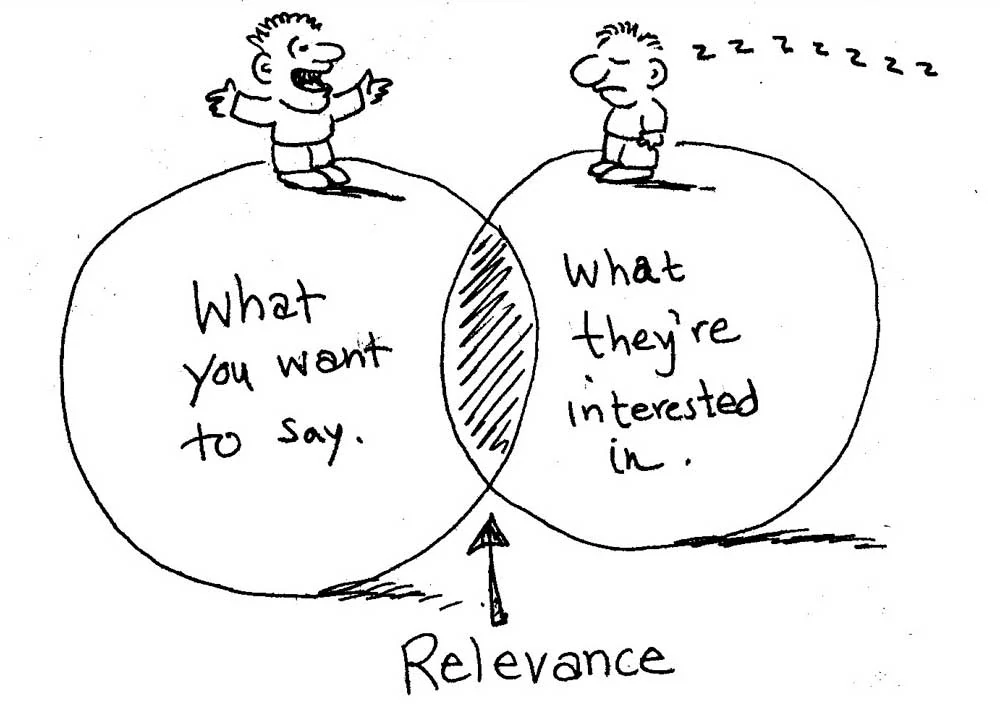 Before we discuss the mistakes that affect a content strategy, you need to understand why you need one in the first place. 
Investing in quality content today means that you can promote your offerings around the clock and that too without hiring a sales staff 24/7. 
Content marketing allows you to answer queries and educate potential customers on relevant industry topics that interest them. 
Using various content channels like blogs, infographics, and videos, a marketer can guide a potential consumer through your sales funnel in a subtle yet effective way. 
Most content strategists develop articles, blogs, and various web copies as their primary style of content. That is why learning to be a copywriter can be a pretty valuable experience in the coming years. 
10 Major Oversights That Can Affect Your Content Strategy
If you have just invested in a marketing and content strategy, or are looking to avoid issues that might affect its efficiency, then read on. 
1 – Developing Your Strategy Without Research
Many companies who start working on a content strategy do so without hiring or consulting a professional content creation service. 
Thus, their approach hinges on brainstorming sessions to come up with usable content ideas. 
A typical brainstorm session or a team meeting ends with everyone offering a topic for their publishing calendar. 
Then they start work creating and promoting that content.
This method may have been adequate before the age of digital media. However, today's audience is partial to pieces of content that pique their interest, which might change from week to week.
The method described above comes with unpredictable and mixed results. 
A few of the ideas might become a hit with the audience. However, most of the content you produce this way might be time and effort wasted. That is because you would have no idea whether the audience is interested in viewing your content.
2 – Ignoring Reader Personas
Before you create or market any content, the most crucial thing is to identify the target demographic. 
To know what your expected readers would like to see or read, you need to ask the following questions.
Who is my intended audience?
How can I make my content relevant to them?
How will my business benefit from that audience?
By answering them, you will understand how to position your content to attract your intended viewers. For example, if your content is targeted towards the layperson, it would contain minor detail compared to content geared towards a technical expert. 
Once you have identified your target viewer, then you need to figure out what kind of value that demographic provides to your company. 
Only then should you start to structure your content to ensure it appeals to that target consumer. 
3 – Not Identifying the Purpose of Your Content
Each piece of content you release has a specific goal. As the purpose of your content strategy is to convert a potential lead into purchasing your offering, your content is meant to guide them.
Now, you might be wondering, guide them through what?
Before a consumer buys your product or service, they go through a three-step process. 
Awareness
The consumer has a problem and wants it solved as efficiently as possible.
Consideration
They look online for solutions to their problem and go through the various answers searching Google for the best option.
Decision
The consumer decides on a solution and is now ready to spend on it. 
In the example above, the solution is what your business is offering to its customers. The problem is the need to be fulfilled. The purpose of your content is to influence the consumer subtly through each stage. The aim is to ensure that they end up choosing your product at the decision stage.
4 – Creating Content Not Optimised for Search Engines
Search engines like Google are an essential factor to consider in the digital age of today. 
Research suggests that investing in search engine optimisation techniques for your content can be pretty beneficial to your site. SEO copywriting examples can drive ten times the traffic of traditional marketing techniques.
SEO optimisation should prioritise your content with such massive potential if you plan to grow traffic and expand your business. 
But, how can you start integrating search engine optimisation within your content?
A few SEO basics for Google you can start with include:
Implementing keyword research to look for relevant terms with good search volume.
Optimising your headings, mainly the H1, H2, H3, and title tags
Link optimisation
And more
By structuring your content this way, you can ensure that every piece of content can maximise your content strategy's ROI. 
5 – Underestimating the Importance of Link Building
Link building is a critical technique that can help you promote your content better. 
A study conducted by Backlinko in April 2020 ranks this as one of the most vital factors affecting your content's search engine ranking in Google. 
After analysing over a million search results, they concluded that strong link building is directly related to how high you rank in Google's search results. 
Now, you might be wondering how to start this link-building process. Let's have a look. 
Connect and build a positive relationship with websites from the same industry that produce similar content.
Spend some time offering them value in the form of guest content
Finally, request that they allow you to link back to your site.
Most probably, you will be allowed a backlink if you follow the steps listed above correctly. 
If it doesn't work, then move on to another website and start the process again. 
6 – Failing to Monitor Your Content Performance
You will never judge the quality of your content and its relevance to the consumers without monitoring its performance. 
Essentially, failing to do that is the most common mistake many businesses make.
There are several reasons to track how your content is performing, the most important of which include:
First, the positive aspect of monitoring your performance. 
Suppose a piece of content is popular with your consumers. In that case, you need to know about it to emulate the same formula with your other content.
On the other hand, if it is not going over well with your intended audience, then you need to know what to avoid in your content. 
Ideally, you should perform a quarterly content performance evaluation to determine how popular your content is with the consumers.
7 – Ignoring the Vast Possibilities of Reusable Content
With most companies focusing on content marketing, a content marketer needs to be flexible with their strategies. 
They need to ensure that their approach accounts for various types of content, such as blogs, articles, videos, and infographics. 
That is why developing reusable content is essential today. It will help you cover the various content formats without restarting from scratch for each one. 
Now you might be wondering, what is reusable content?
Google is quite experienced in finding out duplicate content posted on the internet. However, this only includes the content of the same type. 
As a brand, you can use the same content for a blog post and a video without any issues. That is what reusable content means in this scenario.
An intelligent marketer can repurpose an exciting blog post into an infographic covering two content mediums using the identical write-up. 
That is how you repurpose your content for a more potent content strategy.  
8 – Failing to Create Content Across Each Phase of the Sales Funnel
Your content needs to be structured according to various stages of the sales funnel. 
That means to guide a lead through it, each phase of that process needs relevant content structured for that phase specifically.
Many brands either focus on the educational phase or the conversion phase of the sales funnel. 
By ignoring the steps between these two, you fail to nurture valuable leads into reaching the final buying stage. 
That means, no matter how good the quality of your content for the beginning and the end of the funnel, you will end up with little to no leads to convert. 
As a marketer, you should focus on creating relevant content for each phase of the sales funnel. That ensures that the maximum amount of leads reach the final stage of the funnel. 
9 – Underestimating the Value of UGCs
User-generated content has the potential to be more effective than internally produced content. 
People are more likely to trust genuine reviews of actual customers rather than the guarantees a company gives for its products.
For example, no matter how good the website or brochure for a restaurant, many of us still look at their Yelp reviews and ratings to judge whether it is worth going there. 
Similarly, potential consumers are more likely to patronise your business if they see positive UGC on your website.
To support this theory, a study conducted by Reevoo found that 70% of the studied consumers trust the photographs uploaded by fellow consumers rather than those released by a brand itself. 
That is why a content marketer needs to account for user-generated content in their content marketing strategy. 
10 – Failing to Engage with Your Audience
Content marketing is a way to engage with your potential consumers. And a great one at that. But how can our content do that?
You should structure your content in a way that inspires discussions. 
A great way to do that is to allow and encourage your viewers to add to the debate using a comment section. And the marketer should be involved in that discussion as well. 
Viewers today demand that content producers be active in answering their queries or generally contributing to the discussion. 
This helps them humanise your brand, making it easier to connect with them and influence them. 
Tips to Avoid These Content Issues
Now that you know the most common mistakes a business makes in its content strategy, the next step is to figure out how to avoid them. 
There are many ways you can optimise your content marketing plan to ensure that each piece of content released is related to the consumers' needs. 
A few simple techniques include:
Find out who your targeted customers are and create detailed personas representing them.
Study what interests those targeted consumers, and plan to create your content accordingly. 
Create a content funnel for all phases of the conversion process and identify what purpose each piece of content fulfils.
Create quality backlinks for your content.
Monitor how well each piece of content performs to discover new insights about what appeals to your consumers.
Create reusable content to cover all lead generation bases.
Include user-generated content into your strategy.
And most importantly, engage your audience as much as possible. 
Follow these essential tips to ensure the success of your content marketing strategy. 
You will be able to maximise your ROI quickly and efficiently. 
To Summarise
Understanding the pitfalls that might be hindering the performance of your content strategy will help you improve. 
And using the tips given above, you will be able to grow as a business and develop lasting relationships with your consumers. 
Content marketing is essential for a brand's success today. Now that you know what to avoid, you are ready to start a successful content strategy.
Author Bio: Amtul Rafay is a content marketer at eContentSol. She loves to explore futuristic trends in the tech industry while believing in the influential power of research-backed opinions. Being passionate about blogging, she writes on various topics, including digital marketing, graphic designing, branding, and social media. Besides that, she is also fond of travelling & an avid reader by heart.