14 Innovative Ways to Increase Brand Awareness
Your brand is the core of your company's success. That's because a solid and trusted brand attracts a slew of customers.
Your brand should not only make a lasting impression with customers but give them a firm grasp of what to expect from you.
Doing so enables you to stand out from the rest of the pack, showcase what you have to offer, and why your brand is a better choice.
Your brand should accurately represent your business and how you want to be perceived by others.
What is Brand Awareness?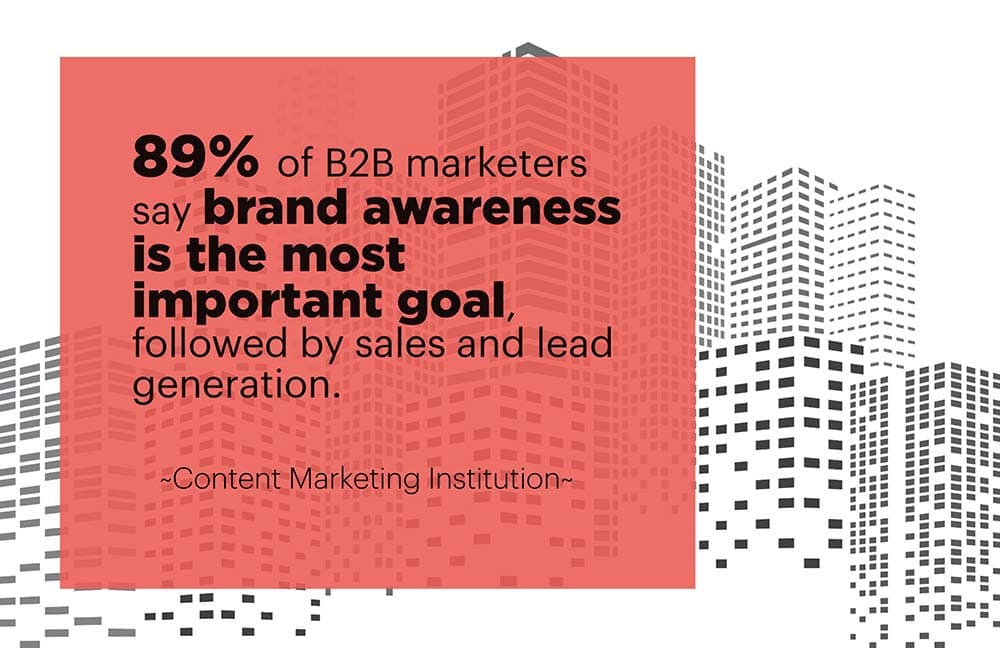 Brand awareness often represents how your target audience comes to know your brand and how they perceive you.
Being "buzzworthy," "popular," or "trending" means that you have high brand awareness. In short, it is a valuable tool that you can use if you want to market your company or products, especially if you are starting.
The concept of brand awareness might be vague, and it is. If you are an entrepreneur or marketing professional who measures your success on numbers, then brand awareness is a concept that will likely ruffle your feathers.
However, this is not an element you can determine ideally does not mean it has value. Brand awareness is vital for the success of your business and overall marketing goals.
That's because it allows your target audience to know, recall, and even be comfortable buying your products.
Brand awareness allows your business to stay on top of consumers' minds when they are researching or ready to purchase. Meanwhile, brand equity is the value your product has in your customers' minds.
To put it simply:
It highlights the quality of your products and services to existing and prospective customers.
Boosts product recognition and service to your customers
Leads to repeat sales
Creates a lasting impression on the mind of your customers
Improves market share and sales
How do you Increase Brand Awareness?
Now that we have defined what brand awareness is and why it is essential let us walk you through how you can increase brand awareness.
Start a Referral Program
A referral program is an approach that you can use to increase brand awareness. An excellent referral marketing gives you the potential to reach thousands.
That's because when you reward customers, they are more likely to share their experiences with their friends and family. It can be through word or mount or by posting on social media platforms.
People will trust referrals from family and friends than the information that brands just gave out.
Not to mention the reward you'll offer your customers, and they will share their referrals. This makes it even more appealing.
Great examples are discounts from a product or service, a free trial, or travel credit.
Use Branded Packaging
When sending packages, your customers should know where their package is coming from.
Coming up with branded packaging for your products steps up your game. People often use colours and creativity, so make sure that you opt for the type of packaging that speaks to your brand.
Similarly, you can use your brand packaging as an additional marketing tool. That's because it can capture the eye of an outsider, making them curious about what's inside it.
Increase Brand Awareness Using SEO
SEO and brand awareness often go hand in hand. You want to invest your time and resources to work on your SEO.
There are several ways how you can increase brand awareness through SEO.
All you need to do is track your analytics and understand your traffic. This includes knowing the search terms and keywords people often use to look for your products and services.
It would help if you also had to consider referral traffic sources and the level of interest from your audience.
This gives you an insight into the suitable and relevant websites that you should reach out to. This can come in handy when link building, guest posting, and including keywords in your content.
Partner with Influencers to Discuss Your Brand
Working with influencers to be part of your campaign or niche is also one of the best ways to drive brand engagement and hopefully more sales.
Influencers have the capabilities to mention your brand as if it is naturally part of their content. Usually, these mentions will often expand your reach and let people become more aware of your product and services.
In the same way, you can also offer to sponsor influencers on events and then use them as spokespeople for your brand or service.
Working with influencers allows you to expand your audience reach. That's because they are likely to have followers on social media platforms who happen to be your target market.
Utilise All Aspects of Social Media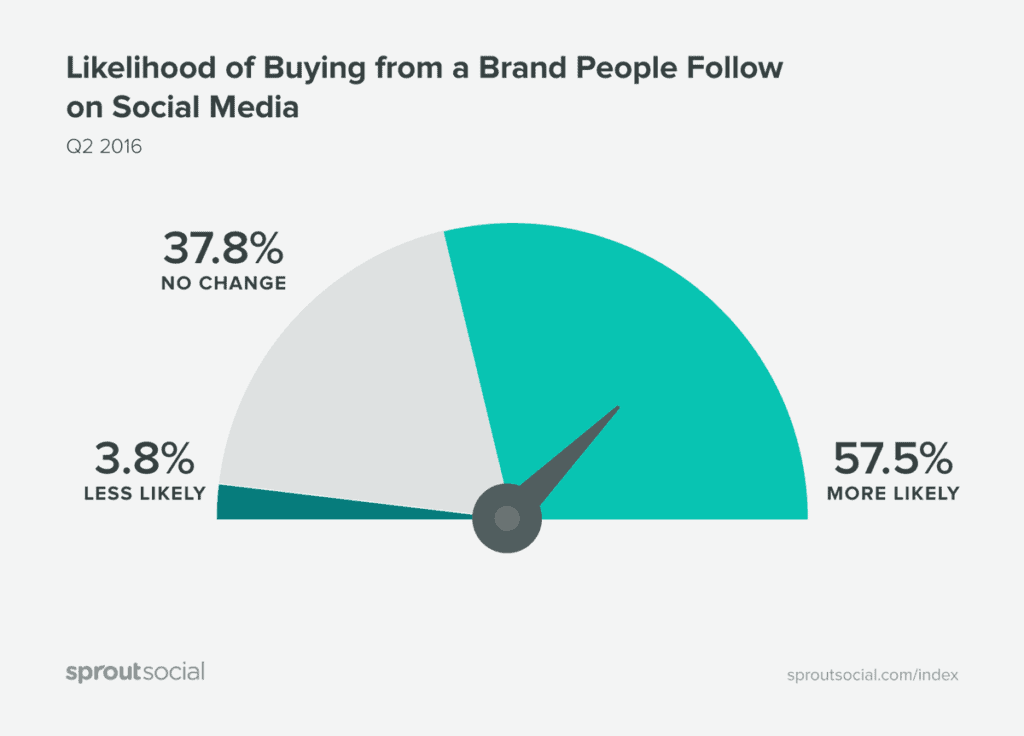 Similarly, one of the best ways to increase brand awareness to the next level is by incorporating social media into your brand awareness campaign.
Doing so almost provides you with a directory of millions of prospective customers for free.
Making a social media page or account on every relevant platform is essential. And depending on your business and target market, that means you need to create an account aside from Facebook, Instagram, or Twitter.
Apart from posting engaging, relevant, and valuable content, it would also help to use the different aspects of social media.
Engage your audience via comments, hashtags and messages
Engage or partner with other brands in your community or niche.
Utilise social media ads to expand your reach, and grow your online visibility.
Try different advertising or engagement strategies to see what's working and what isn't.
Consider holding quizzes, content, and giveaways to raise brand exposure. You can ask your followers to share your post on social media or tag their friends in the comments.
Tell Your Customers' Story
Although there are brands that succeed in telling their brand story, there are also brands that tell the story of their customers in their blog posts. You can also allow customers to tell their stories.
A great example of this is Airbnb. Usually, they have a page wherein they allow their customers to tell their stories. They let customers share photos and integrate Airbnb into their lives and how it made a difference.
The next thing that you need to do is how you can tell your brand story. It's vital to note that you need to have a strong, relatable character when telling a brand story.
Ideally, you need to be natural and authentic at the same time. Pick the tone of the character you'll be using, depending on your brand. It can either be inviting, serious, or sophisticated.
Partner with Other Brands
Partnering with other brands will provide you access to their current customer base. This gives you the exposure that you need to access a whole new group of clientele.
This is regardless of whether you have a big company or not. The most important thing here is spreading brand awareness in your marketing strategy. A partnership is usually great because you're building each other and helping one another gain more exposure.
There are plenty of companies that partner together for different events. This is to cut the costs in half, which will usually benefit you both.
Launch Giveaways
Similarly, if you can afford it, giveaways are also one of the most effective ways to increase your social media engagement.
Usually, giveaways often draw more people to your account, letting them follow, like, share, or tag someone they know.
This is often a direct and effective way to spread brand awareness and potentially gain new leads.
Often, giveaways are a cost-effective way of making your customers happy and increase brand awareness at the same time.
Offer Freemium
Freemium refers to a business model that offers an immediate product or product line for customers for free. You're only charging when the products are considered premium. Great examples of these are Hubspot and Trello.
When you offer your customers a freemium option, they'll get insight into your brand and product before you can make a purchase.
It gives your customers a try-before-you-buy option that often lasts forever, which is better than a free trial period.
It is common for businesses to offer a freemium option. What's important is that the watermark of your brand is visible on the public-facing parts of your product and service.
This often provides you with a win-win situation. Customers can access the product for free, and as a brand, you get free advertising when your customers promote it.
Depending on the type of business and product that you offer, freemium may be one of the best ways to increase brand awareness to your audience in the long run.
Produce a Podcast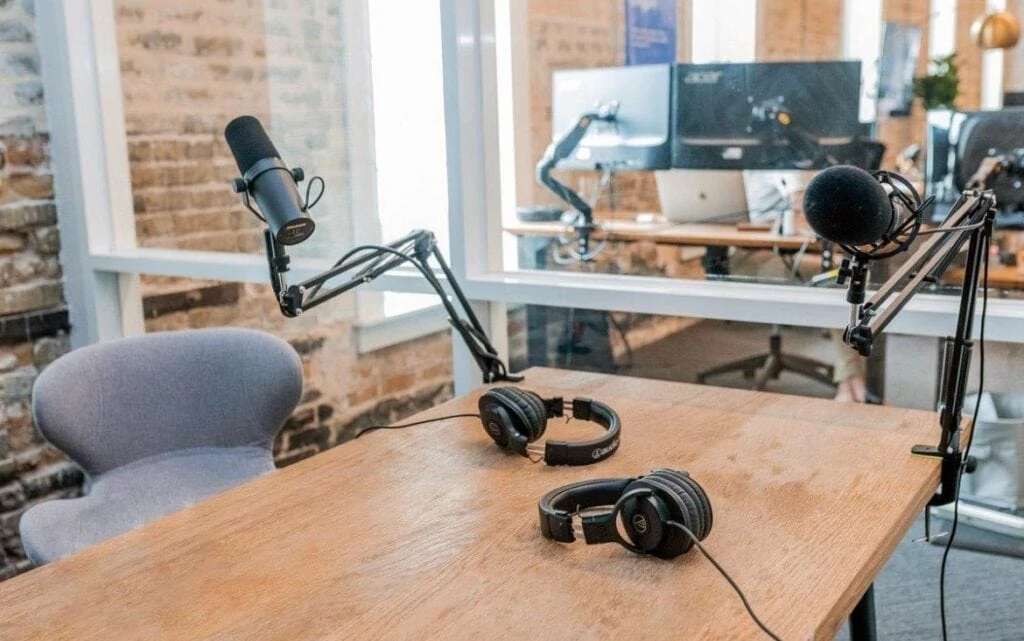 Do you know that one-third of Americans from ages 12 and older listen to podcasts regularly?
There's no doubt about the role that podcasts often play in our lives, as well as marketing efforts. Before, making podcasts used to be complex. It would help if you had a studio and some expensive microphones.
Now, it's so much easier to make your own and release your podcast. This can also work wonders to increase brand awareness efforts.
It's also worth noting that when starting your podcast, you might want to interview industry experts. Thus, you can develop relationships as you build your brand authority, credibility, and brand awareness in the long run.
Similarly, utilising podcasts as a brand awareness strategy is effective. More so, if you're in an industry or niche that doesn't have many podcasts, to begin with.
You also have the chance of becoming famous by becoming a podcast star overnight.
Also, becoming a guest of a popular podcast places you in front of a bigger audience, helping you grow brand recognition and awareness in the long run.
Use Google AdSense Auto Ads
Google's AdSense Auto Ads is a dynamic ad that utilises an algorithm based on machine learning to show up on sites best suited for your brand. This helps you reach the right demographics and do this quickly.
AdSense Auto Ads are also a great way to find the right audience and place your products and services in front of them.
Don't Forget Offline Campaigns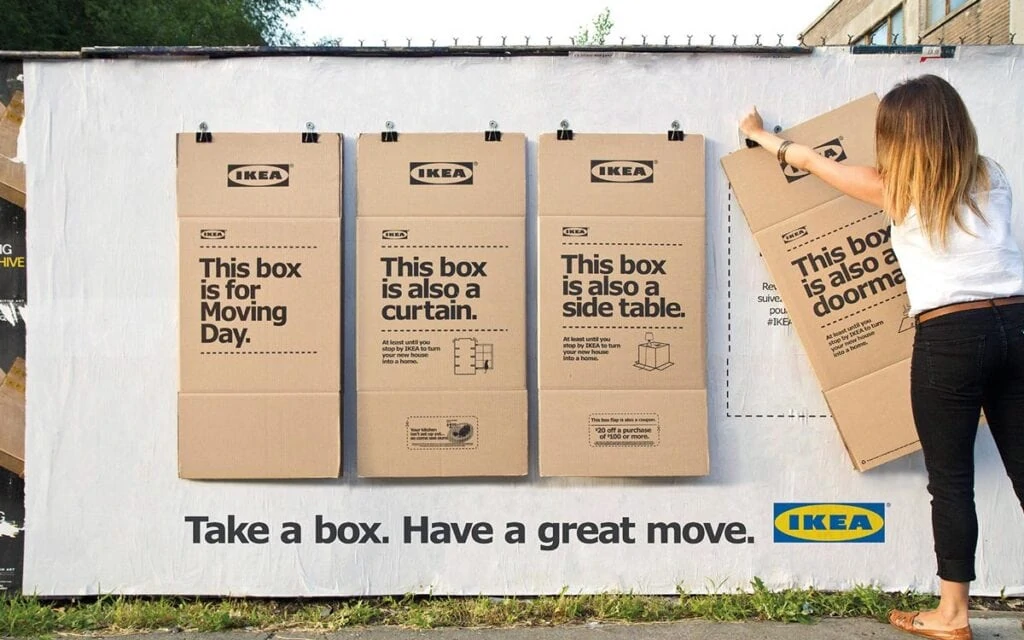 In today's highly digital age, it's easy to fall into the trap that lets you believe that nothing outside of your online marketing effort matters.
Despite that, going the traditional advertising route can still provide results. This is especially true if you have retail products, something that they can also purchase offline.
The only caveat is that it can be challenging to run a targeted offline advertising campaign.
Sure, offline marketing campaigns are old school. But print and billboard ads can still increase brand awareness.
So, it would be best also to incorporate offline marketing in your brand awareness campaigns.
Boost Customer Satisfaction
Even one bad customer experience can damage your brand in the long run. Many people vow they'll have nothing to do with a brand that gave them a bad experience. The worse thing is that they even tell their friends about it.
To avoid this, you need to ensure that you go above and beyond in providing your customers with the best customer experience.
Also, if you've messed something up, you should make amends to your customers. You can do this by offering something free, replacing the product, or giving them a considerable discount.
Having dissatisfied customers can be risky, especially where internet reviews are relatively common. A bad reputation can quickly spread like wildfire, and you don't want that to happen.
Meanwhile, if your customers love your products and services, they will recommend your brand to everyone they know. Plus, they will be happy to leave a positive review.
Over to You
Here's the thing: People will not buy from your unless they know that your business exists. And this is where brand awareness can come in handy.
By following the tips listed above, you can increase brand awareness, attract customers, and generate sales.
What other ways could you use to increase brand awareness? Share your thoughts in the comments below!