Affiliate Marketing: The Ultimate Guide
Many businesses have taken the number of leads who convert into purchasers as their ultimate marketing goal. 
However, the heart of modern marketing is no longer about sales driving conversion, which embraces a more gradual, long-term relationship with customers and, therefore, creates sustainable growth.
And affiliate marketing brings that concept to a new level when it incorporates sales tactics. 
This post covers everything you need to know about affiliate marketing and how businesses can successfully incorporate it into their sales tactics. 
How can specific sales tactics help an affiliate marketer become successful?
In essence, affiliate marketing refers to the collaboration between a company and several affiliates. The affiliate usually will play the reviewer role to promote that company's products or services. 
However, you need more than just that to grow your brand via affiliate marketing!
Why do some affiliate marketers make decent money while some can't achieve success at all? And what does it take to become a successful affiliate? 
Firstly, an effective affiliate marketing strategy must start with its target audience. 
To earn more commission, the affiliate first needs lots of traffic. And where does the traffic come from? – Apparently, it's from the audience.
And affiliate marketers are no different from a seller of a brand. Of course, to be beneficial when promoting a product/ service to any group of users, they have to go through most steps of a sales funnel:
Preparation: Setup an affiliate site (can be blog or web) or a personal page on social media
Segmentation: Find the right affiliates products for the target audience you choose and start building your customer base
Awareness: Use lead generation to let more prospects learn about your existing solution; the product or service you are selling
Lead nurturing: Let the subscribers or followers trust you and be willing to try on the products or services you introduce to them.
That process is quite similar to the sales funnel of a business. Both need to lead customers from interest to purchasing via specific sales tactics. The only difference from the sellers – is that business or affiliate.
So what is the relationship between affiliate marketing and sales?
I believe you have your answer now. Once you are in an affiliate marketer's role, your ultimate goal is to sell as many brands products as possible. 
You need a well-structured sales strategy with specific tactics that can make you more competitive and earn more conversions. 
A Breakdown of the Affiliate Marketing Model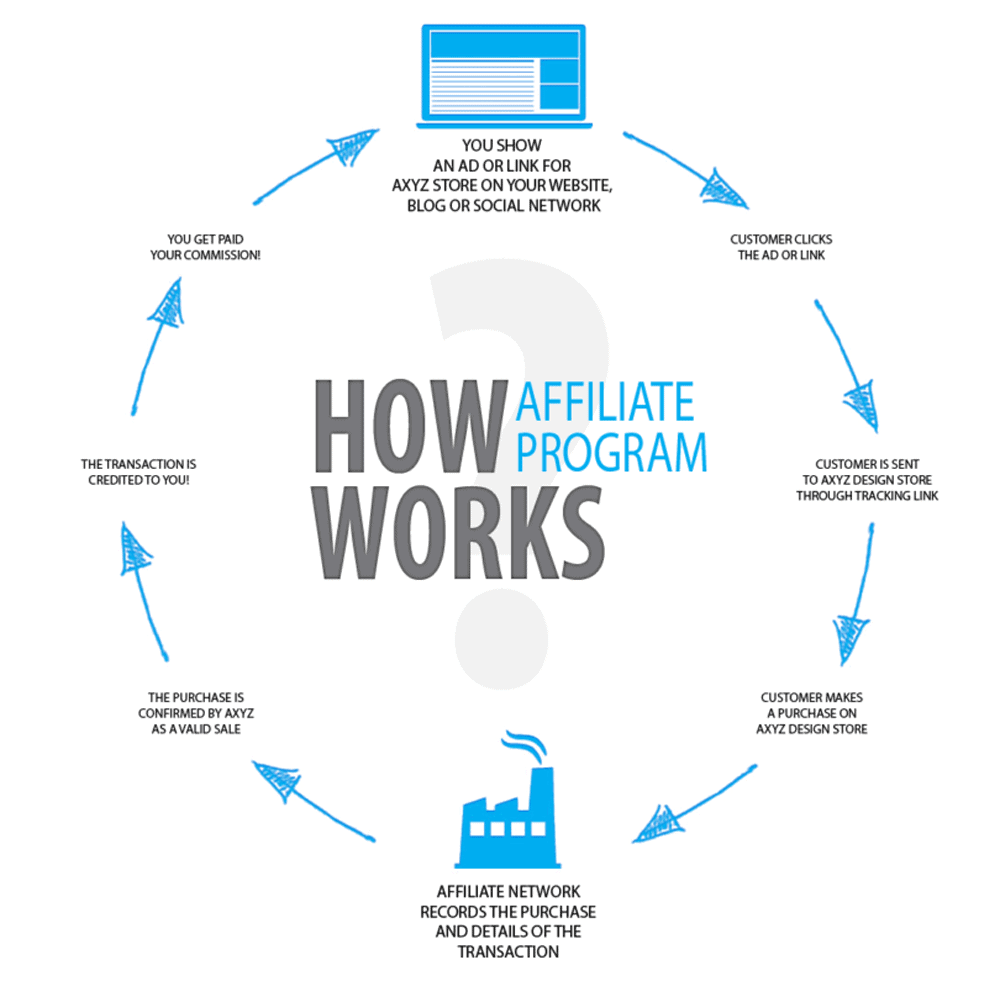 An affiliate business model has four main parties: the merchant, consumers, the network, and finally, the publisher.
The Merchants:
● Also known as the advertiser, vendors, creators, or retailers
● The party that creates the products or services
● Anyone can play the role of merchant in an affiliate marketing program, from big companies to single individuals, as long as they have at least a product to sell
● Pay the affiliates the commissions for each purchase made through them.
The Affiliates:
● Also known as the publishers
● Receive a commission from the brand to promote, attracts, and convince its prospects of the product's value to land a sale finally
● Can be anyone from single individuals to entire companies
Consumers:
● The core that makes the affiliate system go 'round
● Publishers will try to approach the consumers via several channels (social media, digital billboards or SEO using content marketing) for sales.
● Whether consumers can realise themselves are in an affiliate marketing system or not depends on the affiliate's decision and selling tactics
● For each customer purchase, the publisher will gain a corresponding commission from the brand.
The Network:
● An intermediary platform between a publisher and the merchant
● Used by merchants to manage their affiliate programs 
● In some cases, the affiliate network works as a database of several products, where the affiliate marketer can choose their wanted products to promote (e.g., Amazon Associates or Clickbank)
All the information above is enough to help you answer the question – what's affiliate marketing? 
Let's move to another aspect of affiliate marketing, which will give you a much clearer view of which type of affiliate marketing models can most thrive your business. 
4 Types of Affiliate Marketing Models
Niche-Focused Model:
● The easiest one for the affiliate to get started with and tends to be used by most publishers
● The promotional content used in this model will be focused on users in a specific niche market. 
● The content is created based on customers' problems to provide their wanted solutions under a blog or social media posts.
●    Pros: A website is the only thing an affiliate needs to join this field. Easy to join in as the barrier to entry is low.
●    Cons: Low barrier of entry leads to high competition. Plus, have to deal with volatility in web traffic and several professional ones who joined before that.
Influencer Model: 
● The affiliates that merchants choose to promote their product will be influential.
● The influencer will talk about their user experience with the affiliate products (usually positive reviews), and then earn money if their followers purchase through their affiliate links.
● Mostly are bloggers, YouTubers, social media influencers, and even celebrities. 
●    Pros: Influencers with a certain number of fans can be very powerful when affecting their followers' purchase decision
●    Cons: Influencers are put at risk of being labelled as a "sell-out" when promoting low-quality products and leading to losing followers. Moreover, choosing an influencer with a bad reputation can damage the brand's image in consumers' eyes.
Mega-Mall Model:
● An affiliate website that promotes multiple products of different vendors
● Some affiliate marketing behemoths: MoneySuperMarket, Tripadvisor, and ShopBack
● Appeared when small affiliates evolved into bigger ones or venture capitalists invested in startups aiming at the lucrative of affiliate marketing
●    Pros: Have high credibility and influential power in its market than small affiliates, hence much more profitable
●    Cons: Without an angel investor or the backing of venture capitalists, the goal of being a mega-mall affiliate business is not reachable in short-term
Location-Focused Model:
● Instead of focusing on a particular group of people like the niche-focused model, this model works in a specific location. 
● Promote the products or services that are catered towards only the area or community that the brand chooses
●    Pros: A website with high-quality content is a successful key when affiliates want to use this model. As most sites intentionally focus on the global audience, a location-focused affiliate will face lesser competition.
●    Cons: Market your web and product to only one fixed group; hence take the risk of losing significant income and traffic overnight if search engines and social media algorithms change
Affiliate marketing can skyrocket your sales and generate significant revenue for both merchants and publishers. 
A highly cost-effective lead generation sales tactic that no business should get left out. 
4 Best sales tactics that work well for affiliate marketers
In the past, affiliate marketing was way more accessible as the Internet was still not developed. 
However, modern affiliate marketers need more sales tactics than ever to become competitive. 
Email Marketing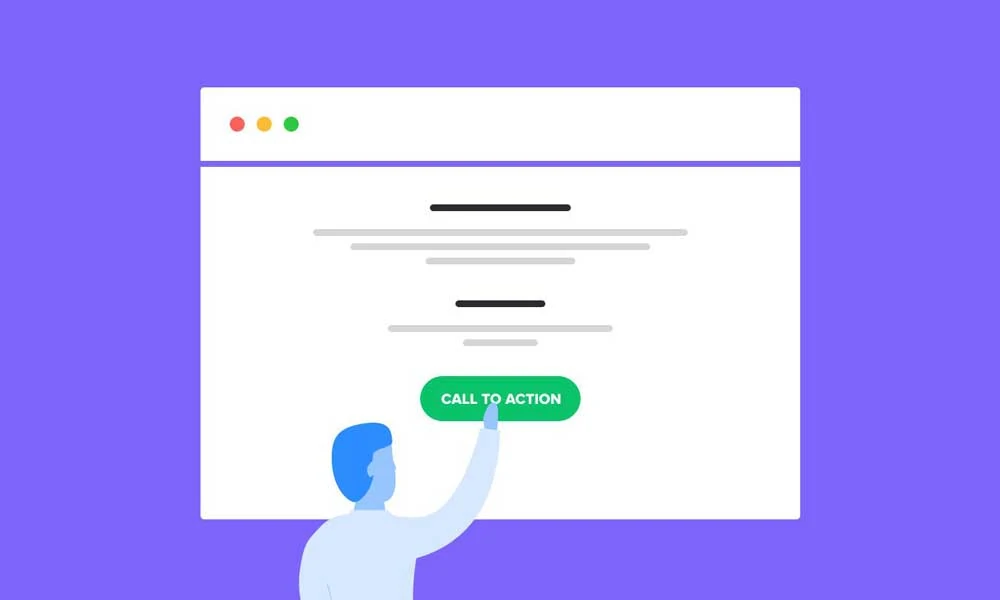 When it comes to lead nurturing, email marketing is something you should not get left out of. It helps affiliates maintain direct communication and build trust with the customers.
One truth is that most customers hate the feeling of being sold. Continuously advertising a product for the customers only makes the situation worse. That's why email marketing helps allow you to stay connected with your customers. 
A series of newsletters will be a great idea to educate your audience about the features and benefits of the product you're promoting. However, don't make your intention of selling something so straightforward. 
Those are what you can try:
● Create separate segments based on your customers' interests 
● Send targeted promotional emails to each segment.
● Create a buzz for a new launching product by making a series of unveiling product emails (e.g., offering a particular discount or early access to the product)
● Instead of showcasing the affiliate link upfront, include a link to a product review in your mailer. 
● Email content refers to providing added value to the readers.
Lastly, don't try to sell something but give customers the solutions they need!
Webinars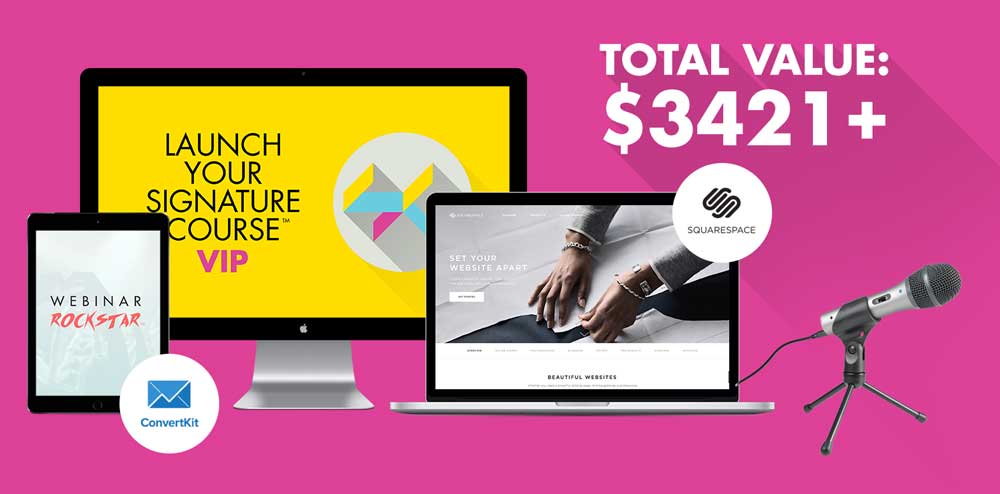 Thanks to the advance in technology, all sellers, including affiliate ones, are no longer limited in communicating and interacting with their customers. 
Live webinars are one of the great ways to do that. 
There's no such thing as customers will buy the affiliate product you're promoting for no reason. A webinar allows affiliate marketers to address customers' concerns and answer all their questions. 
Then convinces them to purchase.
This is how affiliate marketers use webinars for sales.
Before hosting the webinar:
● Announce the webinar in advance across all your social media channels
● Promote your webinar via advertisements on social media and Google (depending on the customer's persona) 
● Use a notification bar or popup boxes on your web to promote the webinar.
● Use email to let your subscribers know and invite them to join the webinar.
● Create a landing page for the visitors to register for the webinar
During the webinar:
● Focus on highlighting all those features that make your affiliate products different from other competitors
● Build the trust of all participants by sharing your personal experience after using the product (both good and bad sides)
● After reviewing the product, give time to answer all the participants' questions and concerns.
● Finally, share the affiliate link with all the customers who joined your webinar.
If email marketing works well in nurturing customers based on the collected data, webinars are an excellent tool for generating leads.
Become An Authority 
Remember what I mentioned below about the two most popular affiliate marketing types: The niche-focused and influencer models. 
Both face the challenges of having too many competitors and the volatility in web traffic. 
If you can become an authority in your niche, then those will never be your problem as you're able to attract loyal fans naturally.
Being an authority takes lots of time and effort. But it's not something you could never reach. 
If you set your goal of becoming an authority, there are things you should do:
● Create yourself the "customer-focus" mindset. Helping customers solve their problems is your priority.
● Understand the audience like their interest and difficulties, or the products your niche customers are likely to buy, etc. (do this by using different analytics tools)
● Follow and learn from current authorities for the best ideas for reaching your market.
● Aim at creating valuable content as well as posting articles, giving ebooks and guides in your niche
●    Use social proof to build your reputation, such as your customers' testimonials or the number of followers you have, etc.
Most importantly, don't misunderstand between an "expert" and an "authority".
You could turn yourself into an expert by reading several books and publications. 
An authority brings it to a much higher level. Their words of them in a niche command admiration and receive absolute trust and follow from the audiences. 
Have you ever heard about this guy? 
Neil Patel's the one who knows how to write and SEO his blogs to become a reputable publisher in the marketing field. 
You can try to search "what is affiliate marketing" and see his blog is right on the top 3 search results of Google. 
Apart from affiliate marketing, he has a list of blogs discussing different marketing aspects. This brings his reputation to widen more than ever.
When Neil Patel's already famous and has himself a loyal community, how easy is it for him to promote a product?
Provide Discounts, Promotions, Deals, Coupons 
Customers love discounts, and they are always on the lookout for good deals. That's why promotional offers are among the best ways that many businesses can drive their sales. 
To entice your customers to make purchases, you just have to offer them discount coupons and exclusive deals.
You must have the merchant's consent to apply this method. Typically, you will receive a trackable discount code from the vendor for promotion. 
Here, the two first methods – email marketing and webinar, will work their best to promote the offer to your audience. 
You can also consider using PPC advertising, SEO blog and Youtube. 
Look at how a Youtube channel works when its owner delivers a promotion code with 30% off for anyone to use his code to buy at Adidas.  
Some Extra Tips For Growing Sales & Maximising Your Affiliate Earnings
Create a Dedicated Resource Page
Instead of restricting yourself to a single product or merchant, you should turn your affiliate site into a dedicated resource page as an affiliate marketer.
You can promote multiple products from various merchants in the long run. A specific page on your current web showcasing all your affiliate products will be beneficial.
Some advantages of being an affiliate for several merchants:
● They are seen as an expert. Without such a page in a visible place on your web, you let visitors know how experienced you are in that field.
● More traffic generation. Having more products means you could approach more prospects in different fields to drive sales.
● More monetisation opportunities. Your income is not limited to only one merchant and one product.
● More content ideas. Able to create content in different aspects of many products to continuously nurture your relationship with your customers
Some reminders for you when using this tactic:
● Ensure your page is accessible from different sections of your website
●    Optimise your landing pages to list all your affiliate products, then links to the merchant's site or a detailed blog post that highlights the pros and cons of each product 
Use The Lead Magnet to Segment Your Audience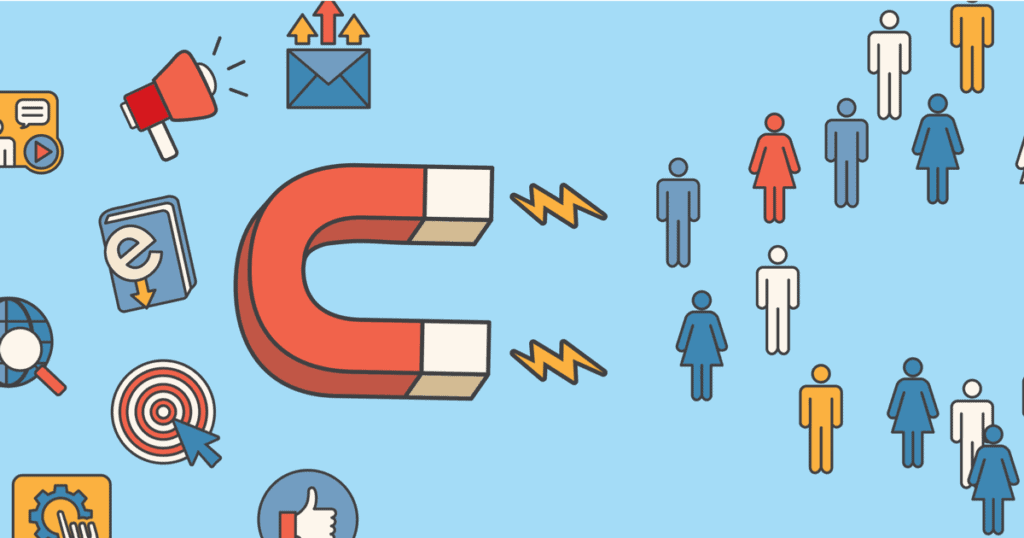 First thing's first, what's a lead magnet?
A marketing term refers to businesses giving away a free item or service to collect contact details (e.g., trial subscriptions, e-newsletters, free downloaded ebooks, etc.).
Audiences only click on or try what they genuinely care about. 
By designing different content for different groups, the affiliates can quickly identify and create their audience list for each segment. 
For example, you are an affiliate for a software company in the digital field. 
You can make two ebooks to have a clear insight into what your current audience is looking for. One is about the best social listening tool, and another talks about web analytics tools. 
Anyone who downloads your ebooks has to confirm their email address. Now you have two subscriber categories with different concerns and needs.
Three ways to make use of audience segmentation for affiliate marketers:
● Test new ideas on separate audience segments for feedback. Used when you intend to switch your content to a new direction, from social media to SEO web. You can first test your audience's response by sending an offer to a segment without doing a complete pivot.
● Make sure your offers stay relevant to the audience. By knowing what your audience cares about, you can send specific offers pertinent to that group of audience.
● Identify the prospects that are the potential to be converted into sales. Ones are not willing to download free info; the possibility they buy a similar product is almost zero.   
Use PPC Ads to Drive Conversions
PPC ads are undoubtedly one of the most beneficial affiliate marketing strategies. You can do anything from building your mailing list and promoting your webinar to attracting customers. 
However, PPC ads can be costly and ineffective if you don't know how to use them right.
Below is some advice for you to drive your sales via PPC ads:
● Carefully outline your advertising strategy (including objectives, budgets, and keywords)
● Select the right keywords to advertise based on the keywords used by merchants and your competitors
● Mostly use PPC ads to promote email sign-ups and webinar registration.
● Link your PPC ad to your landing pages, which are optimised with a clear CTA
● Should only run PPC ads when your affiliate marketing business has garnered significant traction 
Make Use of Social Media & Influencers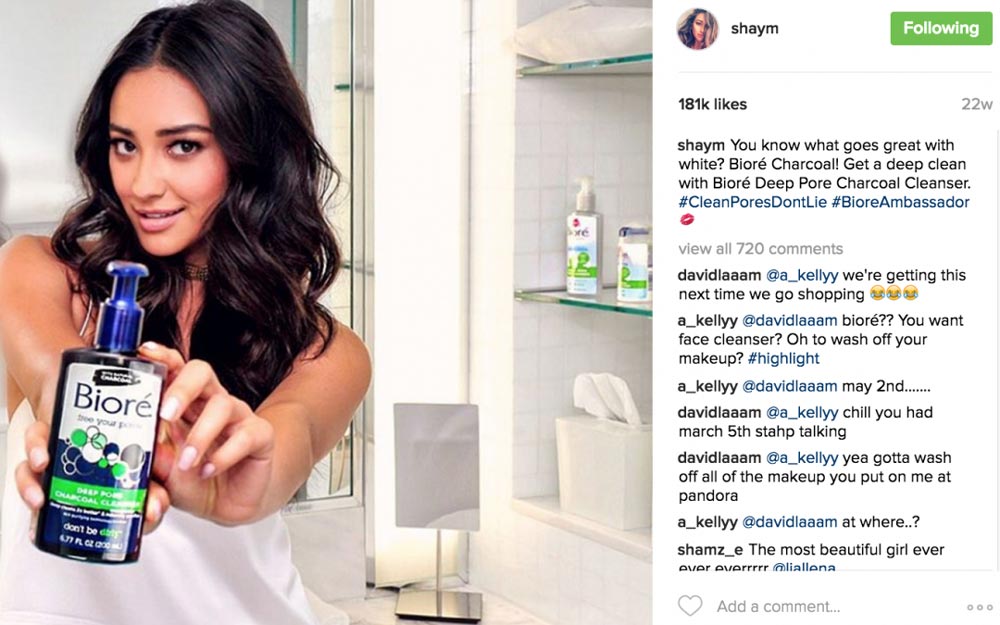 A common trap in any form of social media marketing is believing everything you need to do is post a few times, going along with paid ads. And some think that is enough for them to sell products successfully. 
On social media, you need a plan to sell your affiliate products. 
Here are some tips you can use to incorporate social media into your sales strategy:
● Cooperate with some influencers in your niche. 70% of millennials likely get more influenced by bloggers than traditional celebrities (whomever you choose to work with, remember to analyse their social media profiles) – and check out this post for ideas on the best affiliate programs for bloggers.
● Use social listening tools to select the platforms your audience is most active on and what users are talking about the product owner on social media (e.g., Google Alerts, Mention, and Awario)
● Identify the most compelling types of content to use on different social platforms.
● Create unique content that fits customers' insights. 
● Conduct research on competitors 
Follow-Up More Than Once
According to Dave Schneider of SelfMadeBusinessman, sending the email twice can increase the open rates by 50%. 
Follow-up on more than one does have a particular impact on customers. It ensures that you can stay on top of the prospect's mind. 
This can be considered an essential task for nurturing your customers before you're able to convert them. 
I look at the email series I received recently from Chris Spooner – a blog promoting many design tutorials. 
Two things I can point out from this:
● Out of 8 emails, only two refer mostly to promotional emails for his courses. And others focus on providing added information relevant to the audience.
● The time waiting to send a new email will range from 2 days to 6 days. It will not annoy the readers, and the time's still short enough to remind the audience about him.
Simply put, to get this tactic right, you should remember two things:
● Make the connection, not create annoyment: Don't cross the thin line between "following-up" and "being annoying" by choosing the right content and sending it with a suitable frequency (based on the audience segments' personas)
● Pitch targeted products: It doesn't matter how often you follow up, ensure that the products you're promoting match your audience segments.
Show The Real Use of The Products That You Sell
Putting yourself in a consumer's position, do you believe in everything the sellers say to you?
I guess no. So do modern consumers. 
82% of online shoppers look for negative reviews as they cannot distinguish between good and fake ones. 
That's why showing real-world use of a product can help you stand out from lots of competition. 
As an affiliate marketer, you are in the role of a reviewer, not a seller. You might think that you can easily pretend that you used it to review for your followers. 
You should never do that if you want to succeed in this field.
Three main reasons that make real use of the products the most effective tool among several sales tactics:
●    Build trust: It's quite apparent that readers are likelier to believe in your words if they know that you bought and used the product.
●    Show context: With physical products, authentic images can give your audience an actual view of how it works in real life and is it useful like what the sellers promised
●    Create better content: If you don't experience or own a product, you have to lie or use others' content to talk about it. What if someone figures out you're lying? Moreover, an authentic experience with a product can help you create unique content that no one else can 
Some high-converting types of content that you can use are our screenshots, videos, walkthroughs, webinars, and so forth. 
Here is how Sara Dietschy – a Youtuber with 682k subscribers, promotes her affiliate product. 
She made a video about the iPad that should be brought in 2020. There was a short screen; she used her iPad with the affiliate product – the new MX Anywhere 3 and talked about her user experience. 
Publish High-Quality Reviews
According to Spiegel Research Center, the purchase likelihood for a product with five reviews is 270% greater than one with no reviews. 
You can monetise your prospects by publishing authentic and high-quality reviews of the affiliate products you're promoting. 
Some ways you can make your reviews become more quality to the readers:
● Tend to create in-depth content about your affiliate products (list out all its pros and cons)
● Don't be afraid to brush past the cons. And avoid sharing biased views on the products.
● Ensure your feature link to the merchant's site with a suitable frequency, enough for the reader not to ignore the link but don't feel annoyed
● Use relevant and popular keywords in your content. Use different SEO tactics to ensure your posts can appear in relevant search engine results. 
● Make the review more engaging by optimising the layout of your blog or post with images and videos.
● With physical products, consider creating unboxing videos and reviewing affiliate products on Youtube. 
Below is how NerdWallet builds the trust of the prospects for the Blue Cash Preferred® Card from American Express (one of their affiliate products) by showing them reviews from the previous guests.
Successful Examples of Including Affiliate Marketing In Sales Tactics
Nerdwallet is one of the most popular review affiliate sites for financial products. They cover everything from credit cards to insurance.
It's not exaggerating to say that they are the gold standard of affiliate sites. Their success can be described through the below data analysed in August 2020:
● Facebook's followers: 177.000 people
● 68.6K backlinks (according to Ahrefs)
● 19.30M visits in the last six months in 2020 (according to SimilarWeb)
● Own lots of top content on high ranks in Google with competitive keywords 
Nerdwallet is so powerful and influential that they update its key pages continuously. 
For example, one of their excellent guides, such as "Best Credit Cards 2019", will be updated annually (to "Best Credit Cards of September 2020).
Most importantly, Nerdwallet covers almost every aspect of financial products, making readers the best-searching experience on their web.
In-Depth Products Review on TheWireCutter
The Wire Cutter is a review affiliate web favourite by many Internet users. It talks mostly about electronics, gadgets, and consumer goods.
The Wire Cutter has been growing into one of the top 6.000 sites online just by focusing on finding the best product in each category of their field. Below are some web data of the Win Cutter analysed in 2020:
● Facebook's followers: 126.665 people (on September 2020)
● 23.9K backlinks (according to Ahrefs)
● 368.05M visits in the last six months (according to SimilarWeb)
Things turn the Wire Cutter become a winner in the affiliate marketing business:
● Focus only on in-depth reviews instead of creating hundreds of gadget news posts monthly.
● Make use of list design. Get rid of the traditional blog structure and use a simple page with a list of the best items in each category
● Always put quality first quantity. Aim to build their brand's image as a reliable affiliate web that provides quality products with in-depth reviews. The brand promises to test every product to be the best in its class before recommending it
● Optimise product recommendation. Use "Best of" product pages for each category, and each suggestion comes with an associated Amazon links
● Focus on answering the most concerned questions of readers and takes a cut from any product sales
Key Takeaways
There's no doubt that affiliate marketing can become a very lucrative business when you do it right. But it's something that could happen overnight.
Choosing the right sales tactics in your affiliate marketing strategies can lowdown your risk and give an exponential return.