How to Enhance Brand Trust Online
Brand trust is the feeling of assurance that customers have when buying a product. The reputation and history create what a company has. When people buy a product, they look for brands with a positive history with the products they sell and a good reputation for quality.
As marketers, we all know the importance of brand trust online and that people choose to read and use online content over digital media. But as consumers increasingly turn away from traditional channels like television and magazines, brands have begun to realise the power of online reputation management. The best way to build trust online is to use the data you already have to provide more information about your brand to your potential customers. We'll show you how.
Trust is one of the most critical components of any brand. Without trust, your customers will not be loyal to your brand. As a result, your brand's reputation will suffer. The only way to ensure customer loyalty is to ensure your target audience trusts your brand.
This article will discuss how you can enhance your brand trust online.
What Is Brand Trust?
Brand trust measures consumers' feelings about a brand, product, or service. Brand trust is usually measured by consumer surveys in which respondents are asked to answer questions about how much they like a product or how much they would be willing to pay for a product.
Brand trust varies depending on the industry and what products consumers buy. For example, companies in industries such as technology or finance tend to have higher levels of brand trust than businesses in the home or food industries.
Brand trust is also influenced by whether consumers generally trust the brand, whether it is associated with positive or negative feelings, and how well a brand communicates to its customers.
How Does Brand Trust Work?
When people have a strong opinion of a brand, it makes them want to do business with that brand. Because people often don't like to purchase items or services they don't trust, brand trust influences buying decisions.
As consumers interact with a brand more frequently, they form opinions and impressions of the brand based on the company's actions. People are also more likely to trust a brand if the brand shows they are reliable and trustworthy.
What Is Brand Value?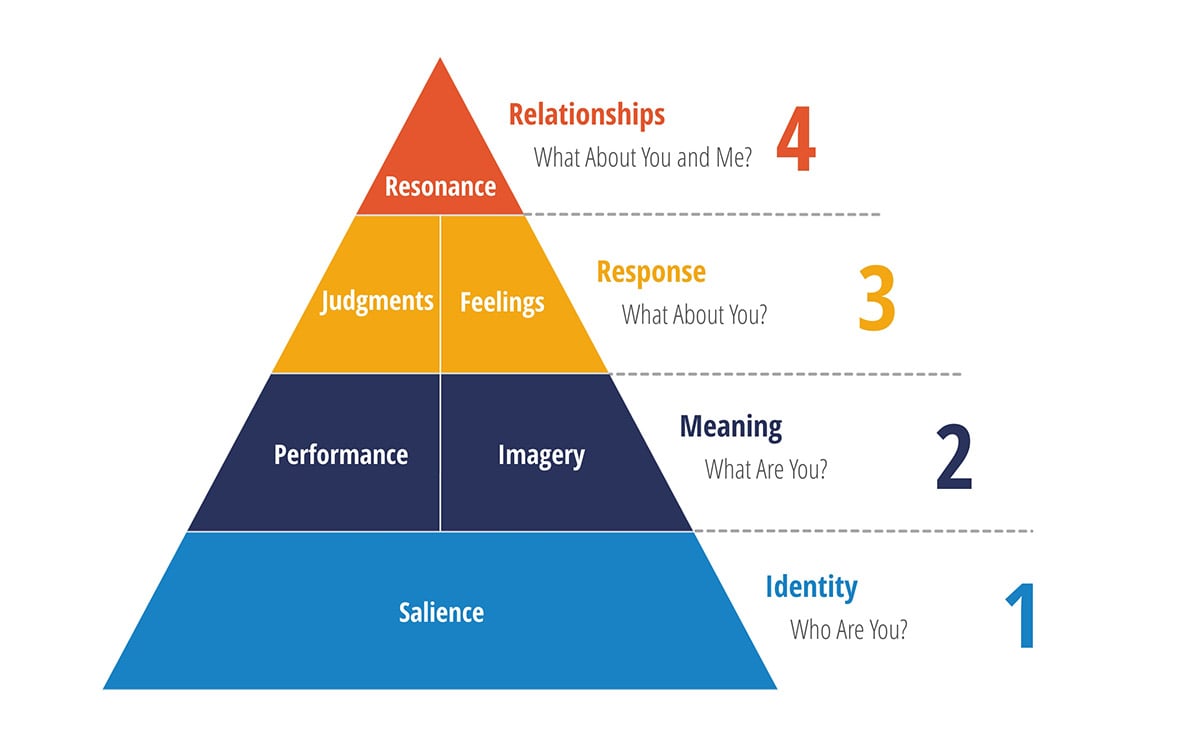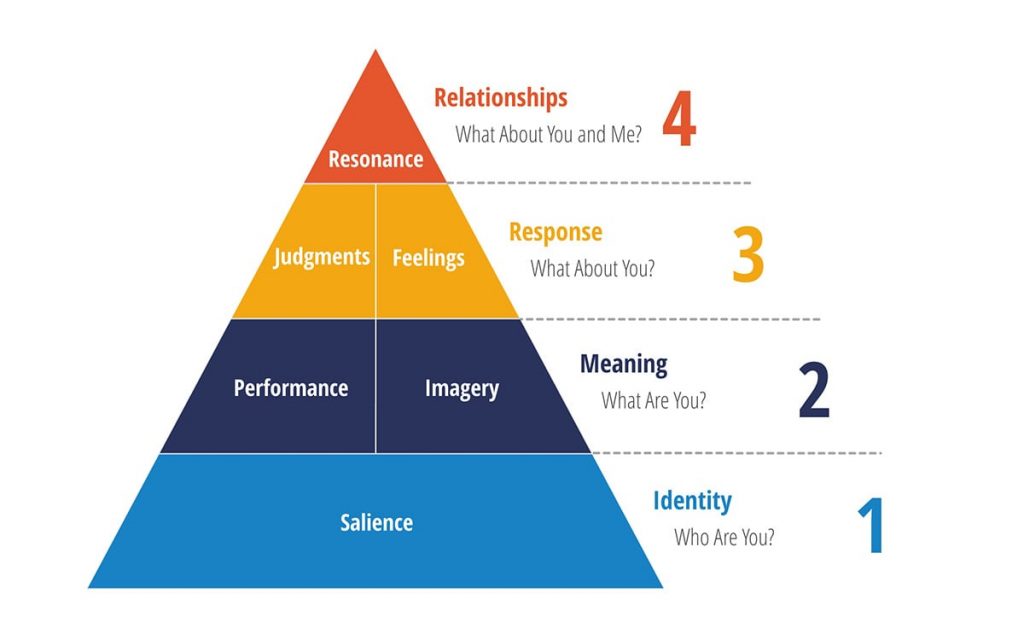 Brand value is the financial value of a brand, which includes both the brand's market value and its tangible assets. Market value is calculated by multiplying the number of brand users (or customers) by the average lifetime value of those users.
Tangible assets are the resources used to create and maintain a brand, including the company's factories, equipment, and employees. Tangible assets may include the brand's intellectual property, physical product, and trademarks.
Brand value also depends on the size and growth rate of the company's market. If the company is successful, its brand value grows. The company's brand value can also be affected by changes in the economy, industry conditions, and technological innovations.
How Are Brands Evaluated?
Marketers collect data about consumers' perceptions of a brand to evaluate brands. Marketers use surveys and questionnaires to gather information about consumers' attitudes and opinions of the brand.
How Brands Can Improve Their Brand Value
There are many ways that brands can increase their brand value, including:
Continuing to improve the quality and reliability of their products or services
Continuing to improve the way they communicate with customers
Focusing on a specific type of customer or audience
Creating partnerships and alliances with other brands or companies
Continuously improving their operations and infrastructure
Increasing the number of their users
Providing better customer service
Creating more effective advertising campaigns
Getting involved in charitable activities
Increasing consumer awareness and education about the brand
Increasing the brand's visibility in the marketplace
To grow a brand's value, it's crucial to understand how consumers form their opinions and expectations of the brand and what motivates them to act.
Brands can also use their brand value to attract new customers. Marketers can encourage people to become brand users by increasing their brand awareness. For example, they could make the brand more visible in the media, publicise it more frequently, and place it in more favourable contexts.
Sale
Bestseller No. 1
How Can I Measure Brand Value?
It's challenging to calculate brand value precisely, but there are a few ways that brands can increase their brand value, including:
Using the right price to maximise profits
Adding new products or services to an existing line of products
Focusing on a specific audience
Expanding internationally
Creating partnerships and alliances
Finding new ways to use the brand
Improving the quality of the brand's products and services
Investing in more efficient operations and infrastructure
Increasing the size of the brand's market
Increasing consumer awareness and education about the brand
Growing the brand through more marketing and advertising
It may be worth buying a brand outright rather than building one. A brand with a significant market share may be an excellent investment.
Why Brand Trust is important
Brand trust is essential for consumers to make informed decisions about products and services. It's the confidence they have in brands that allows them to rely on their recommendations and go on to spend more money with those brands.
According to a survey from The Federal Reserve, more than a third (35%) of the US population has less than $1,000 in savings. With consumers increasingly turning to online reviews to make decisions, having a trusted brand and a solid online reputation helps build consumer trust and ensures the brand's credibility. This also allows marketers to demonstrate their brand's social responsibility and build consumer goodwill and trust.
Brand trust is built over time. More trustworthy brands are more likely to develop a long-term positive reputation, which creates the opportunity for repeat purchases.
Trustworthy companies don't just happen overnight. Here are some ways to develop and maintain a strong brand reputation:
Be transparent – Show your consumers that you have nothing to hide. Open up your company and its policies, procedures, and finances. When you do so, your consumers will know that they can trust you.
Actively listen to your customers – Listen to them, understand where they're coming from, and respect their feedback. A customer with an issue should feel heard and respected, and your team should respond accordingly.
Demonstrate transparency – If you share information with your consumers, be sure to do so with integrity and authenticity. Be upfront about your information and what it means to your consumers.
Provide accurate and timely information – Provide your customers with accurate and current information that's timely and easy to access. Consumers are much more likely to believe and trust your brand if you're proactive and responsive to their needs.
Stay in touch with your consumers – Stay connected with your consumers. Whether through email, social media, or a newsletter, reach out to your consumers regularly. You don't have to send out a newsletter every week or month, but try to do so once every six months to a year.
Ask for and reward honest opinions – Let your customers know you're grateful for their honest opinions. Show appreciation by responding promptly and thoroughly to any feedback your consumers offer.
Build a robust online presence – A solid online presence is vital for any business, but it's particularly critical for B2B businesses. A solid online presence increases the number of consumers who can find and interact with your business, increasing brand awareness and driving additional sales.
When done correctly, it's possible to establish and build brand trust in months. Focusing on these strategies can create and strengthen your brand over time.
The Five Pillars of Online Brand Trust
Online Brand Trust is the foundation for any brand's success. It's critical for an online business to build trust in its brand.
To create a trusted online brand, the following five pillars must exist.
Credibility
Accessibility
Quality
Authenticity
Commitment
What Is Credibility?
Credibility comes from having the right products for the right audience. When the right products are available, customers trust and buy them without questioning their authenticity. This means that credibility is related to a product's quality, accessibility, and value.
Customers expect quality and reliability when purchasing a product from a credible brand. They believe their experience will be great and get what they pay for.
How Does Credibility Help Build Trust?
Because credibility is the foundation of any brand, building and maintaining it through the entire marketing process is essential. Building credibility through content, reviews, and ratings is the first step in establishing your credibility.
Credibility is the foundation for trust. The more credible you are, the easier it is to be perceived as a trustworthy brand.
Online brand trust is created by building credibility in every aspect of your brand. The more credibility you have, the more trust your customers will place in you.
What Is Accessibility?
Accessibility is the ability of a customer to purchase the product they want without barriers. For example, suppose a customer wants to buy a specific item from a website. In that case, they should be able to access it without asking for additional information or a password.
How Does Accessibility Help Build Trust?
Accessibility is the foundation for online brand trust. If customers feel like they can't purchase the products they want without barriers, it creates frustration and reduces trust in your brand.
To make your website accessible and to have a solid online brand, you must provide a seamless customer experience.
What Is Quality?
Quality is the ability of a product to do the job it is designed to do. For example, if your product is supposed to solve a problem, it must do that.
How Does Quality Help Build Trust?
Quality is the foundation of online brand trust. Customers want to be confident that the product will work well and do what they need.
When your products or services perform as promised, customers feel confident they'll receive a quality experience.
What Is Authenticity?
Authenticity is the ability to identify what you sell and distinguish it from other products. When customers trust your brand, they don't question the authenticity of your products or services.
How Does Authenticity Help Build Trust?
Authenticity is the foundation of online brand trust. People trust their products' authenticity because they know they were produced by someone who understands their needs.
Building a brand begins with establishing credibility, accessibility, quality, and authenticity in your products and services. Without these, customers have no reason to trust your brand.
Social Media: The New Platform for Brand Trust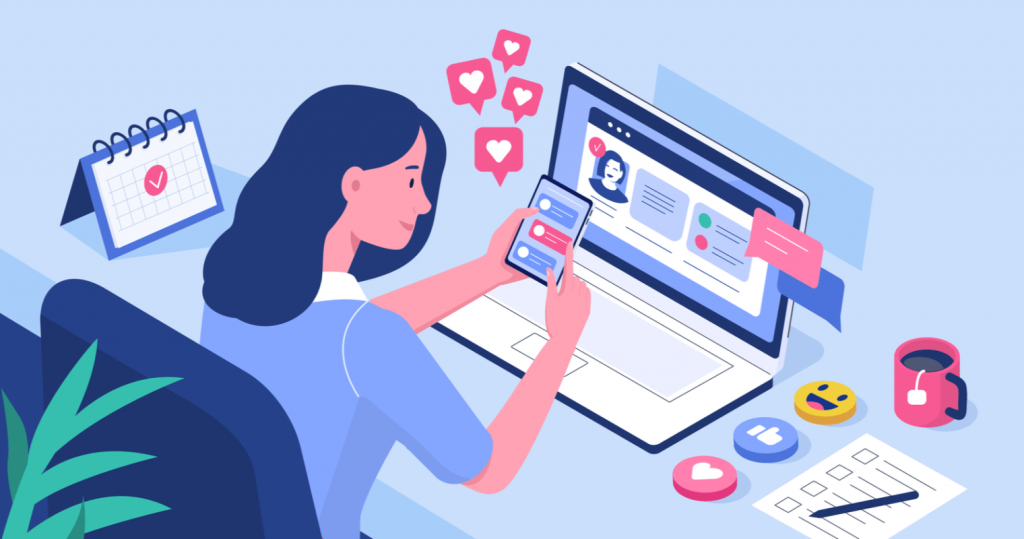 Many rely heavily on their smartphones to browse social media posts daily. While this can be a great source of information and inspiration, it's also a powerful marketing platform.
Social media platforms are where people share content, so brands are often eager to reach these individuals via the medium. As more and more brands take advantage of social media marketing, more consumers are using these channels to get a feel for what products and services are available to them. If you're a brand looking to drive traffic and increase customer engagement, learning how to use social media to your benefit is essential.
Brands and companies are jumping on the bandwagon to promote their products and services through social media. From sharing funny memes and videos of cute animals to offering product discounts, social media provides brands with an easy way to connect with customers.
As consumers, it's important to remember that the world of social media is constantly evolving. Brands that choose to market their products online may miss out on potential sales later.
While competing with the massive budgets of some significant social media influencers may be challenging, many brands are still willing to spend money to reach a larger audience. It's estimated that businesses spend upwards of $40 billion a year promoting their products on social media.
The challenge is that it can be difficult to determine which influencer or company is the most popular and which ones to pay attention to. For instance, a social media user may have one account dedicated to personalising content and another for business promotions, so it's important to track both.
In addition to tracking your accounts, it's also essential to look at the quality of your posts. Do they include images or videos and show genuine interest in the promoted product or service?
Another factor to consider is the time you're willing to invest in your online presence. Some brands will require you to pay to promote your posts, while others will offer you free promotion for a set number of impressions or interactions.
If you're interested in learning more about using social media for your brand, it's worth searching for content that matches your needs. In the beginning, it may take some time to build up your following, but in the end, it will only benefit you.
When ready to create your online presence, start with a simple profile on LinkedIn, Facebook, or Twitter sites. As you grow your followers, using paid advertising to promote your products and services is a good idea.
It may seem an overwhelming task at first, but once you get started, you'll be amazed by the results.
Engagement: How to Build and Sustain Loyalty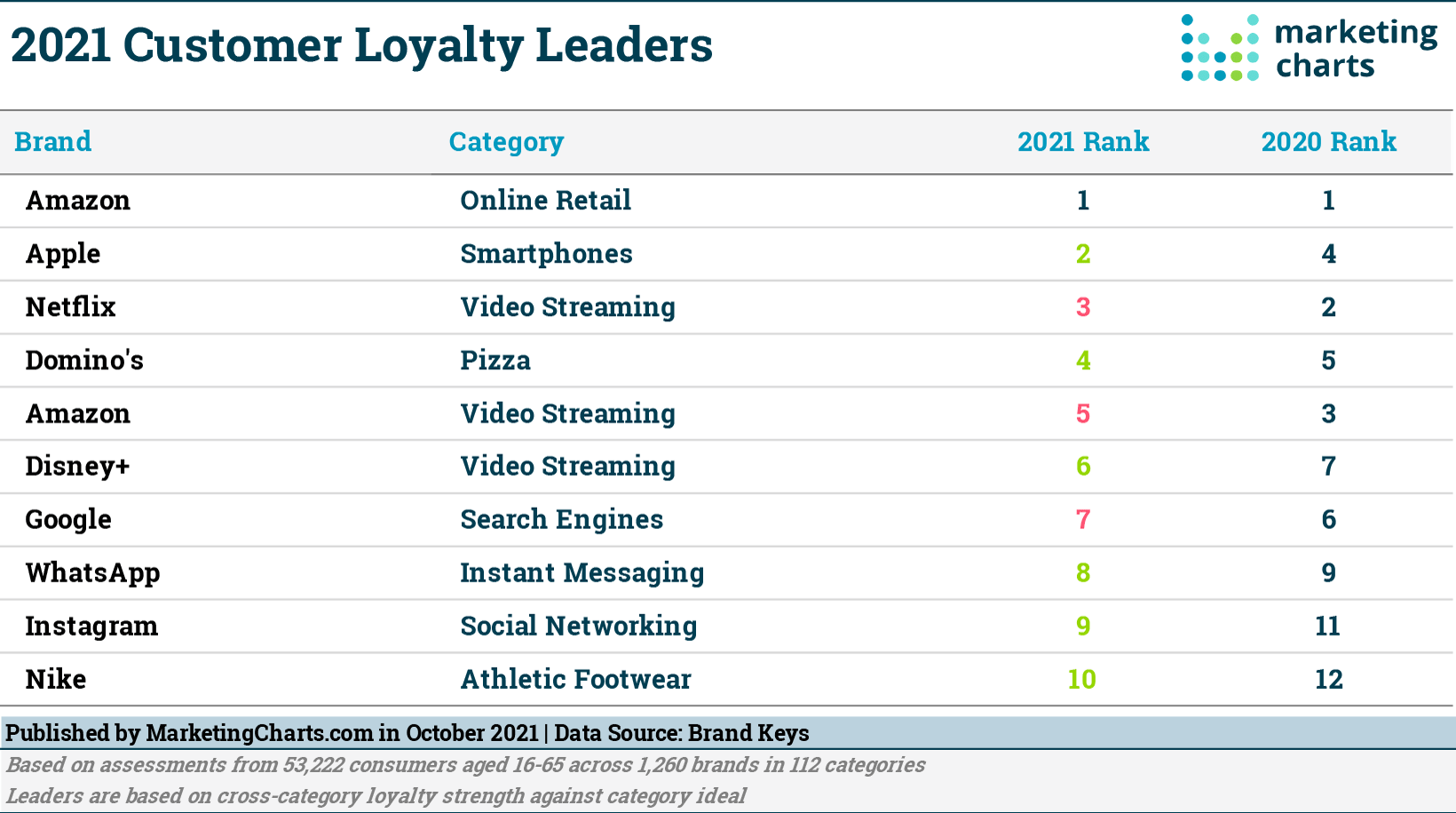 How do you turn your customers into your best salespeople? We all know that creating a positive experience for every customer contact is critical, which means focusing on creating memorable experiences.
Yet, in today's complex marketplace, customer experience isn't always a top priority for sales teams. The solution?
Turn your best customer experiences into sales conversations. By asking the right questions and providing the correct information, you'll be able to turn your best customers into your best salespeople.
First, you need to determine who your best customers are. Do they have a long-standing relationship with your company? Or are newer customers just coming to you to learn more about your products and services? In any case, you want to know how they engage with your company, what types of activities they perform, and what motivates them.
Once you have the answers to these questions, you can begin to tailor your interactions to the needs of each individual. For instance, if you know that a critical customer tends to visit your website first, you'll want to ensure that you're meeting their informational needs before engaging in an in-depth discussion. If your new customer is looking for a specific product, you'll want to provide the information they need to decide.
Here's the bottom line: To build and sustain loyalty among your best customers, ensure each customer interaction is a successful experience. Ask open-ended questions to find out what's essential to your customers, and don't be afraid to ask them for feedback.
In today's fast-paced world, your customers will be much more forgiving of a few bad customer service experiences than a single, negative online review. In fact, according to a recent study, 89% of customers surveyed said they'd stay with a brand if it provided a positive experience.
To achieve this goal, ask the right questions and provide the correct information. Your customers will appreciate your efforts, and your best customers will become your best salespeople.
Why Is It Important to Build Loyalty?
Customer loyalty is the key to generating future business, and you should invest the time and resources to ensure that your current customers remain loyal. Customers are more likely to purchase from you again if they enjoy your products and services, and if they are happy with your company, they're more likely to refer you to friends, family, and colleagues.
Loyal customers are also more likely to take action on your recommendations. Your best customers may pay for your products or services independently rather than simply recommending you.
To build customer loyalty, you need to understand the specific needs of your customers. This means determining what matters most to them and finding ways to address their concerns. It also means giving them an easy way to communicate with your company.
Sale
Bestseller No. 1
How Can I Build Loyalty?
Ask open-ended questions. Knowing what your customers care about and motivates them is crucial.
Let customers share their opinions. You'll better understand your customers' concerns by listening to their feedback.
Provide a clear value proposition. Customers might not like your prices, but if they think your products or services offer great value, they're much more likely to recommend your business to others.
How Do I Determine if My Customer Loyalty Strategy is Working?
Customer loyalty is a critical part of your business. And to achieve the full benefits of your customer loyalty strategy, you need to measure and analyse your results.
You'll want to understand which customers are most important to your business. Is it new customers? Current customers? Or is it repeat purchases? These questions will help you define your customer loyalty strategy and target marketing activities.
You can do this by tracking customer activity. For example, you could keep track of the number of times each customer returns to your website. Or you can keep a log of customer calls to find out which customers often call your business. Or you can use a call recording service to record every phone call made by your customers, allowing you to analyse which calls are the most successful.
To improve your customer retention, you'll need to figure out which customer groups you should focus on and how to best address their needs. You can do this by analysing customer demographics and asking your customers for feedback on your company.
Customer loyalty is essential for any business, and you must build and maintain it. Using these tips, you can boost customer satisfaction, generate more business, and build loyal customers into your best salespeople.
Reputation Management: How to Maintain a Positive Online Reputation
A successful reputation is built by creating and promoting a consistent brand. People who view you as a reliable source of information will likely trust your recommendations and products.
This brand trust is valuable for building relationships with your customers and clients. Maintaining a positive online reputation will attract loyal customers and clients who want to work with you.
Building a positive reputation starts with consistent posting. Consistency is essential, but it doesn't mean that every post must be perfect or the content should be the same. Instead, create content that is useful and relevant to your audience. This includes writing posts with keywords related to your industry and posting content that educates and inspires.
Once you start posting regularly, share your experiences and expertise in other ways. Start a blog or engage in social media discussions. These activities may help to develop relationships and create trust. In addition, give feedback to others, either positively or negatively, by commenting on other blogs or social media posts.
Ask yourself how you can improve your online presence to build a reputation worthy of trust.
When Should I Post Content?
Posting content when your audience is most active helps to build a strong connection and relationship. If you post at the end of the day, you might miss opportunities to gain more attention or traffic.
When you post at peak times, your content will reach more viewers and be rewarded with more significant traffic. Consider posting on weekday mornings, when your audience is most likely to check their email and spend time browsing online.
Can I Manage My Reputation Online?
You can monitor your reputation using online tools. In addition to these tools, several services can help you to manage your reputation.
Google Alerts are easy to monitor conversations about you or your brand online. When your name is mentioned on social media or a news site, Google Alerts will send you an email letting you know. You can also set up alerts for your website to track any mentions of your business.
SEO (Search Engine Optimisation) is another way to maintain a positive reputation. SEO is the practice of improving the visibility of your website in search engine results. While it may seem complicated, SEO is a simple way to build your reputation.
SEO is most effective for websites that offer professional services and have a reputation that warrants high search rankings. To determine whether SEO is viable for your company, consider talking with an SEO consultant.
Is There a Way to Build a Trustworthy Online Reputation?
While reputation management is often associated with a negative connotation, it is also possible to build a trusted brand that is worthwhile and rewarding. Building a trustworthy brand can be an essential factor in marketing your business. It's also a great way to keep a loyal customer.
You can achieve a trusted brand by being transparent and sharing what's happening inside your organisation. For example, share the information with your customers beforehand if you are hosting a live seminar on a particular subject. Be open to your customers about your business practices and thoughts on important issues and topics.
A positive reputation takes time, but it can be a powerful tool in building your brand.
Sale
Bestseller No. 1
What is the Best Way to Build a Trustworthy Online Reputation?
As a marketer, it's your responsibility to ensure that your brand is trustworthy. This means that you need to put your best foot forward. How can you do that? Here are some tips:
Be honest. Tell people what you're doing, why you're doing it, and how you plan to make the world a better place.
Show your audience how your business operates. Share information on the policies and procedures you follow and how you differ from your competitors.
Demonstrate your value by educating your customers and providing them with helpful content.
Make your business transparent. Provide your customers access to information and resources to make educated decisions.
Use social media. Share your expertise, promote your services and products, and engage in discussions with your customers and clients.
Offer rewards for referrals. People like to feel valued, and when they refer a friend, they receive a reward.
Conclusion
Brand trust is a crucial aspect of any online business. To establish yourself as a trustworthy seller, you must consistently produce high-quality products and communicate effectively with your audience.
If you're new to online selling, you might want to start by building a reputation as a seller of quality products. However, you can use it to your advantage if you already have a strong reputation.
The more your audience trusts you, the more likely they will buy from you. This is why it's crucial to maintain a consistent reputation. Treating your customers well makes them more likely to buy from you again. As a brand trust expert, I can help you create your brand trust strategy.
Get my free report that shows you exactly what to say and how to say it.
Last update on 2023-09-24 / Affiliate links / Images from Amazon Product Advertising API