How to Enhance Brand Trust in a Company Website
Establishing and ensuring trust in a world where the internet is full of scammers, illegitimate businesses, and mimickers is a real hornet's nest. 
In the first quarter of 2020, the number of phishing websites that were detected online was 165,772.
This is according to a report by Statista. This report indicates how unsafe the internet has become. 
Internet users and webs visitors do not know whom to trust.  
Failing to build trust undermines customer loyalty and can damage a company's revenue. – The Drum
However, although an uphill task, it might be said to be, it is possible to establish full brand trust. 
Perhaps that is the better side of the story. 
It requires dedication, commitment, and hard work. 
You can still establish and maintain a good name for your brand, have your brand look legitimate, despite the many challenges that are posed by scammers. 
Let us reason this way- the existence of scammers and illegitimate websites is full proof that there exist original and legitimate websites. 
We cannot have counterfeit unless we have the original. 
It is up to you to stand up, raise your head and prove to the world that, although there exist many fake brands, yours is a credible and legitimate one.
The question that you might be asking yourself is how best you can defy the odds and use your company website to create a reputable and trusted brand. 
Well, this article has touched on some of the guidelines which, when put into practice, can be used to increase brand trust. 
Use a Professional Website Design
Web design plays a significant role in branding. 
It is all about the very first impression that a website user has about your business. 
Web design speaks volumes. 
A user will immediately make a significant judgement about your website the very first moment they see the design of your website. 
A survey by Social Media Today revealed that 86% of people say authenticity is important when deciding what brands they like and support and – get this – 90% of Millennials say brand authenticity is important, proving that younger consumers prefer 'real and organic' over 'perfect and packaged'. – Ignite Visibility
Suppose the design that your website has looks unappealing and unattractive in the eyes of the web visitors. 
In this case, the visitor might have a negative attitude towards your website and your brand for that matter. 
Web visitors are slow to trust those websites that are designed poorly and unprofessionally. 
Professional website design, on the other hand, signals that your brand can be trusted. 
Website visitors who find your brand attractive will tend to stay for more extended periods on your website. 
This will improve your leads and conversion rates. 
It is good to make your website clear and easy to navigate. 
This adds credibility to the website. 
When your website visitors can easily see your content and easily find what they are looking for, their experience is improved. 
Such an excellent impression is a big plus to their perception of your business. 
Suppose your navigation is unclear, misleading, or missing out some critical information. 
Your users are going to leave your website with a negative impression, and this will negatively affect your brand. 
The design that you choose for your website will determine whether your brand can be trusted, or it cannot be trusted. 
You must come up with professional website design, one that is appealing and attractive in the eyes of the website visitors. 
Contact information
As already mentioned, the internet is a hotbed of scammers. 
Website users have become more cautious about this. 
At some point in time, website visitors will make it their role to confirm the legitimacy of the website and the business. 
They will want to make those phone calls, receive legitimacy assurances from email, and, if need be, they will visit the physical location of your business. 
To do this, your visitors will require to see your contact information section. 
This section provides your email address, your phone numbers, physical location, and physical address, among other relevant contact information. 
This is the reason as to why you should strive to include a contact information section on your website. 
It is getting harder for consumers to ascertain what is real and what is not, what private information is protected and what is open or sold on to unknown parties. "Board and staff members need to adhere to these ethical standards as, in effect, they are the brand and only they can elicit consumer trust," – CMO
It is essential to make sure that all the contact details given are working. 
In case of any changes in the contact information, proper updates should be made, and the website visitors informed promptly on such changes. 
Apart from just making your customers, prove your legitimacy and trust of your brand, having your contact information on your website will also streamline the business process and will assist in harnessing new business clients as well as business partners. 
Privacy Policy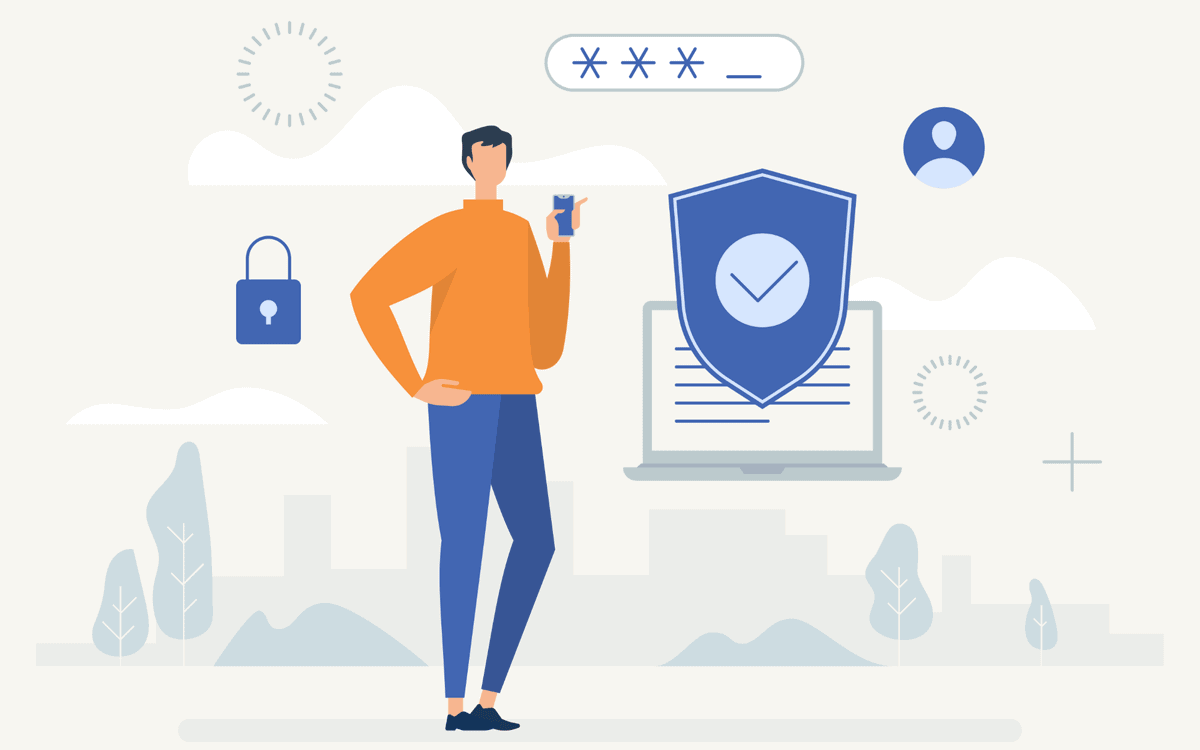 We live in an age where identity theft and private information leakages have become way too familiar. 
As such, before clients share their information with you, they will need an assurance that all the data and information that they share with you will remain safe and secure. 
To provide the level of assurance that is required, you will need to have a clear and precise privacy policy that includes the About us and Contact information pages. 
A privacy policy is like an assurance to your clients that all the information that they share with you will not be shared with other third parties without the consent of the client. 
The information in question may include the customer's name, their credit card and debit card details, their health details, and financial records, among others. 
Website visitors will trust your business and see it as a legitimate one when they see the privacy policy. 
After a brand displays unethical behaviour or suffers a controversy, 45 per cent of consumers said that brand would never be able to regain their trust while 40 per cent said they would stop buying from that brand altogether. "Eighty-one per cent say, 'Trust in brands is an important part of my purchase behaviour,' but only one-third of people say they trust the brands that they buy," says Richard Edelman. "So, that's an incredible opportunity for brands." The report also shows fewer people are trusting advertising, with 41 per cent of consumers saying they don't trust brands' marketing communications to be accurate and truthful. – AdAge
It is essential to keep to the words of the privacy policy and make sure that you do not share the information. 
Any information leakages will destroy the reputation of your website and your business brand. 
When this happens, customers and web visitors will be afraid to deal with your website. 
Keeping to the words of the privacy policy and ensuring that no information leakages occur will establish the trust that your brand and business need to succeed. 
Install an SSL Certificate
Installing an SSL certificate is one of the perfect ways of showing the public and your website visitors that your business is real and legitimate. 
An SSL certificate gives the level of encryption that your clients require to share their sensitive information with you. 
Once your website has an SSL certificate, all the information that it holds, including the necessary financial details, credit card and debit card details, will remain encrypted and can only be accessed by the intended user. 
An SSL certificate also gives a brief description of what your business is, and it will help your clients to have a glimpse of what they are dealing with. 
Users want to know if indeed you care about their security. 
If you care about their safety, then they can trust you. 
According to the 2018 Edelman Trust Barometer, only 48% of the general population in the United States trusts businesses, falling from 58% last year and with a general trend moving downward over the past decade. – Ignite Visibility
Suppose you do not care about their security, in that case, they will be paranoid about transacting with you, and they will exit immediately. 
To find out whether your website has an SSL certificate, all your customers will need to do is to check the URL of the website. 
Websites with an SSL certificate will have their URL starting with HTTPS and not HTTP, which is the case for the websites without an SSL certificate. 
The S in HTTPS means that your website is secure and can be trusted.
If you intend to establish trust for your brand and maintain the utmost security for your clients' information, you are going to require an SSL certificate. 
You do not need an SSL certificate for every domain on your website. Just a single-domain SSL certificate is enough to make your clients trust you. 
Links to Active Social Media Pages
Another vital aspect that establishes and maintains a robust brand trust are those social media pages. 
Suppose a website visitor wants to find out more about your business and your brand, he will have to visit your social media profiles. 
Adding social media links is hence an important aspect that can be used as a reference link to establish the credibility of your business and your brand for that matter. 
It is vital that you first find out the social media pages that your potential customers are using mostly. 
You will have to create accounts with those social media pages. 
You will then have to create links that direct your website visitors from your website to your social media pages. 
Your social media profile display who you are and what you do. 
Often, before committing to a purchase, consumers will check how your company is rated on Facebook, Yelp and other review sites. – LucidPress
Keep the pages as active as possible with relevant posts and catchy content. 
Long periods of inactivity on your social media pages can raise eyebrows about the health of your website and your business. 
Some of the popular social media platforms that you can go for include Facebook, Twitter, and YouTube.  
Testimonials and Positive Reviews
Sometimes, all that a customer needs to trust your website is to know the previous experience of your previous clients. 
They need assurance from your previous clients that indeed, your business and your products are legitimate. 
Positive testimonials from your previous clients play a very vital role in offering the level of assurance that a potential customer needs to trust your business. 
People know how hard business can be at the moment and they want the genuine consumer-centric ones to thrive; reviews are a gateway to gaining genuine consumer love." To succeed, you need to think about this advocacy along with social proof and online reputation as the most effective and important marketing channels, not as customer service functions. – The Drum
Negative reviews, on the other hand, will drive away your clients as they are a sign that your business might not be what it says to be. 
Your website should have a unique page that is solely dedicated to showing reviews and testimonials from your previous customers. 
You must ensure that all the reviews are positive. 
Any negative review could cost you. 
Take, for instance, a customer writing about how low the quality of the product they bought from your website was. 
Such a statement can kill the spirit of your potential customers buying from your website and distort your brand.  
Ensure that you solve any complications thrown your way from your clients so that they remain positive when giving those reviews. 
Quality Content
The quality of the content that appears on your website speaks much about your website and your business. 
If the articles, product descriptions and other content on your website are poorly written, in bad grammar and with mistakes, then your clients will not trust your brand. 
92% of people said they trust the recommendations of other people, even ones they don't know, over branded content. – LucidPress
If, on the other hand, you have invested in providing quality content, one that is engaging and attractive, then you will earn the trust of the clients. 
It is your responsibility to ensure that your content is written correctly and professionally. 
Proper updates should also be made on the content of your website. 
According to PwC, 73% of consumers cite customer experience as an important factor in their purchasing decisions, yet only 49% say companies deliver. 73% of consumers cite customer experience as a factor in purchasing decisions, yet only 49% say companies deliver. @PwC Click To Tweet TIP: Review your customer journey and list the touchpoints between your customer and your brand. – Content Marketing Institute
Feature Your Prominent Certifications and Memberships
Just like having a security badge or an SSL certificate on your website, having your website feature prominent certifications and memberships is a big plus to creating a trust to your brand. 
Such information, when included in your website, will give your website visitors confidence when dealing with your website. 
Money-Back Guarantee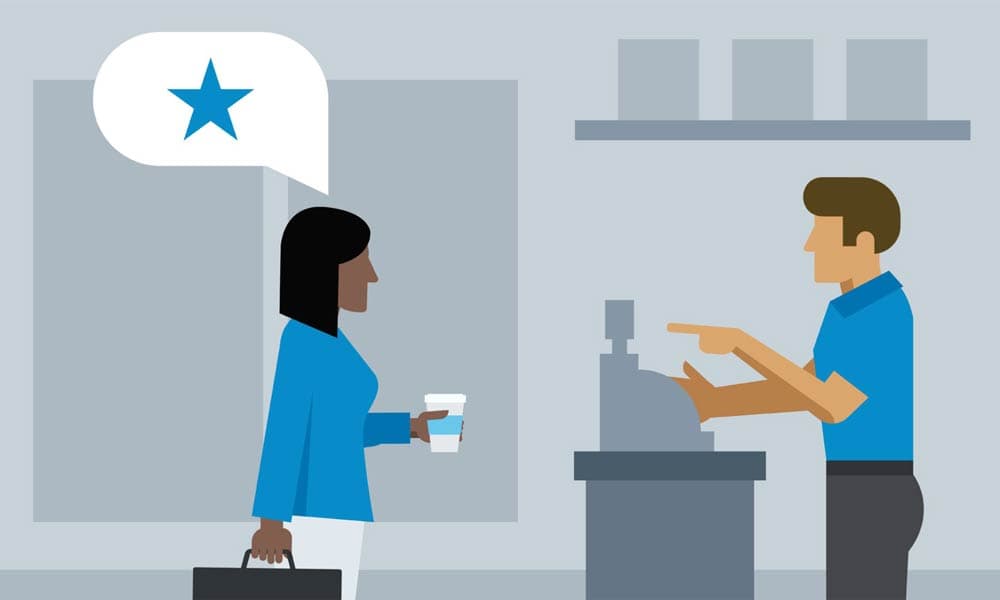 In a situation where the product or service that you have offered your customers does not meet their expectations, and they wish to return the product; you should be willing to refund their money. 
This is important, especially in a situation where customers are making sizeable purchases. 
The fact that a customer will receive his/her money back is enough reason to make the customer trust your brand. 
To build trust, you must be managing what you do and the customer's expectation, and measuring how you deliver against those," she says. "Customers can forgive what they perceive is a one-off mistake, but less so if you do it all the time. – CMO
The money-back-guarantee and refund policy should be captured in your website. 
Conclusion
Brand trust is a critical factor in the success of a business. 
It would help if you had the brand trust to retain customers and to receive more customers. 
Acquiring the required level of confidence in a world full of scammers and illegitimate websites is not just a walk in the park. 
It is something that you need to work for. 
Although an uphill task it might be, it is possible to establish strong brand trust. 
It has been done before, and you can do it. 
Building trust with your customers isn't easy, but leaving it to chance won't cut it anymore. – Content Marketing Institute
Your business website alone could be one of the critical pillars of building strong brand trust. 
This article explains how to enhance your brand trust using your company website.