How Good Web Design Enhances Customer Experience
Businesses run with money but grow because of a loyal customer base.
A company that invests in good customer service reaps the benefits of good cash flow and builds a good reputation for itself in the industry.
Yet, many businesses fail to attract the customer's attention and provide them with a rich experience.
One of the best things to have happened for the customer service sector is the VoIP system which streamlines the small business phone system and makes it easy to handle multiple calls with customers through internet-based calling.
Based on your business's size, you can choose a price plan that offers features best suited for your business needs.
For instance, the Dialpad pricing model provides the most advanced features for improving your customer service department's productivity and has three payment plans available to choose from.
On the other hand, Ooma Office provides more generic features making it the best option for all businesses – be it a restaurant, a law firm or a real estate firm.
Apart from a VoIP phone system, it is equally important to equip your business with a good web design for improving the digital customer experience. 
It plays a crucial role in encouraging potential customers to go ahead with the purchase.
Let's look at how a good web design enhances customer experience:
1 – Visual impact
First impressions matter.
Your website comes across the first look is usually a deciding factor in how long a customer will stay on it and surf through the pages. 
The design elements on a website are what build or break a customer's trust.
Too many pop-ups, big loud text and colourless web design, can put off a customer from any age group.
The visual impact of the website aesthetics, the ease of navigation and the speed of loading encourage the customer to follow through with a purchase.
2 – Company ethics
Your company's brand image is not just about your products/services.
It has to reflect your ethics and convey your brand identity in the absence of human contact.
When you use too many elements in your web design, and there is no connectivity between them throughout the website, it causes a disconnect.
Find a brand-specific design and stick to it.
It can be something that resonates with your company's core ideas and paints a picture of your brand identity through your logo design, your blog posts, and even the use of colour on your site.
This helps your customer relate to you on a personal level and demonstrates that you're customer-focused.
3 – Responsiveness
Like you don't like waiting forever for a small order in a restaurant, your customers don't like waiting for a small piece of information when they visit your website. 
It is crucial to have a good web design that loads quickly and helps the customer find what they are looking for with minimal effort.
When the images on your website are optimised for quick loading on a computer and mobile device, customers enjoy the browsing experience, and there are higher chances of conversion.
Similarly, when navigation aids help a customer find the exact information quickly, it builds trust in them about the company's authenticity.
4 – Easier self-service system
One of the top reasons eCommerce and online shopping have gained momentum is that it allows customers to decide what they want to explore uninterrupted. 
They could surf a website in the wee hours of the night, unlike a storefront. 
This is ideal for both the customer and the company as it offloads your employees and cuts down expenses.
A well-designed website with more straightforward guidelines, content-rich blogs about the products and how-to videos that are easy to share becomes an informative experience for a visiting customer.
Rich long-form content improves your search engine rankings and increased sharing of your content gains you more customers.
5 – Quick checkout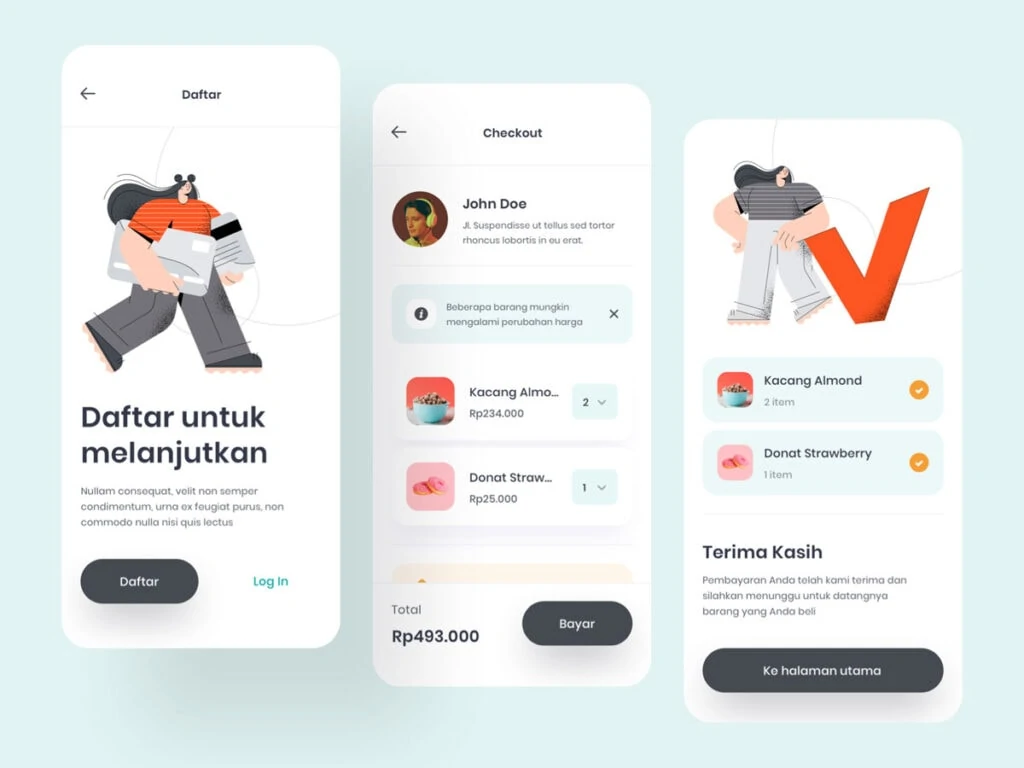 The trouble of standing in a queue for a store representative to attend to you and make your bill has been eliminated by the online shopping experience.
But providing an easy checkout online also enhances the customer experience significantly.
When your web design simplifies the entire checkout process and allows them to quickly make the payment rather than taking a long time to process every aspect, customers enjoy the easy-breezy experience.
Websites that offer multiple payment options listed clearly in their design win the game as they do not give the customers any reason to leave a purchase unfinished.
Conclusion
Leveraging the power of a good web design is necessary to survive in this era of ever-growing business trends.
A company that devotes effort to providing a satisfying experience through every communication channel – be it social media, website, customer service calls or personal contact, manages to build a strong impression for itself.
How have you optimised your website's design to improve the customers' experience? Let me know in the comments below!
Author Bio: Dennis Vu is the CEO and Co-founder of Ringblaze, a virtual business phone system company that helps teams to serve their customers better, anywhere.