11 Social Media Practices for Good Marketing
You're on your own when you're thinking for a personal business, a group of 2 or more friends or even when you're under the supervision of a company or its parent firm – a multinational one. 
But in the end, you're on your own and represent your intuitive commitment. You're the winner of your own stand.
Today, global trading has gone with a funnel approach at lightning-fast speeds. 
With the internet's power, businesses have become more like an E-commerce Expo online with the best ones ruling the grounds. 
Everything comes with benefits and drawbacks, cues and corners, and those conclusions, which you've planned when going for the seamless marketing upshots. 
To get stable and be successful in virtual domains, one should be committed to following the essential practices observing their job's nature and the type of profitable grounds they're playing on.
Here are the best social media practices that can shape up your businesses to the real deal success:
1 – Engage with Messenger Chatbots
Nowadays, customer services trends are taking new chapters to regain its standout position against other online marketing departments. 
And to make it more interesting, over 2.5 billion messages are being sent now and then among people on the most popular messaging app – Facebook Messenger. 
These days, giving it a concrete foundation, consumers tend to utilise messaging services to buy online, instead of sending an email and waiting for the response. 
Messages are instant and interactive at the same time. 
The most commonly used are two – Facebook Messenger and of course, the universally user-friendly WhatsApp.
So in this case, influencing out there in the market with Facebook Messengers bots will take your businesses to unexpected heights of industrious values and commercial success. 
Get started with Many Chat and other big brands when it comes to AI Messengers right there to assist you and your online endeavours.
2 – Thrill your audiences with Games and Giveaways
This practice is one of the most influential ones and showcases your real-time legitimacy when users just come and visit your place embedded online on the internet. 
Precisely, social media. What example I can give for this. 
The best is, of course, you're on Facebook, and it is what it says "A Social Media Platform for Connecting You to the Rest of the World." 
Likewise, don't just brag and bray about Best Productivity Apps your content that you are giving the best products/services OR you are the best out there in the market. 
'Give and take' is what runs the world and that's why do good deeds too, understanding its perpetual vaults waiting for us (if only we're religious enough). 
So you better be careful and never try running dry when it comes for a generous giveaway to your valued customers.
3 – Talk to your customers about their needs
Always be familiarised with your esteemed customers' requirement and your swaying attention towards them. 
Not speak words or lure them with better business prospects or your product and services are life-time effective, even when it's true. 
Go animated and have a bit of fun and make your audience just like how you treat your family. 
Win them over and over again and enjoy your quality time with both business deals and casual, happy-go-lucky moments as well. 
Simply put, engage with the people that rely on your courtesy when you expect E-commerce success through them. 
Make your business a levelheaded approach and be determined to act humanely towards others. 
You will win on every platform if you follow this. It's my promise.
It would be best to be confident that your content is according to the website's user policy. 
This thing said we all know that engaging with an audience requires a specific subject to engage. 
Everyone is out there looking for a particular subject matter to work on and even cheer on. 
The social media platforms are well refined and designated virtually to become the most significant comfort zone for at-home business running users, academic research, systematic look-for research, etc. 
A few examples elucidate this heading with more clarity.
 Check out these:
Twitter is a micro-blogging website that requires shortened contents to get an efficient job done. With this type of content type, credibility is fail-safe, and users quickly get what they're looking for. Incontestably, Twitter is one of the best sites for running online business ads and other trendy news regarding your business engagements. Naturally, the more followers you have the more chance you have to acquire new customers. There are a few tips and tricks on how to run your Twitter, and if you don't think you can do it yourself just follow the advice of professionals.
Facebook relies on landing pages and quality video content with interconnected social media platforms working together for your business boost betterment. There's now lie that Facebook is the very first virtual ground for E-marketers and Productivity Apps initiating their online enterprises.
Hence, every platform plays a definite sense role for your content and gives you the best possible outcomes to the type of marketing-driven schemes they work on.
5 – Use Video media trends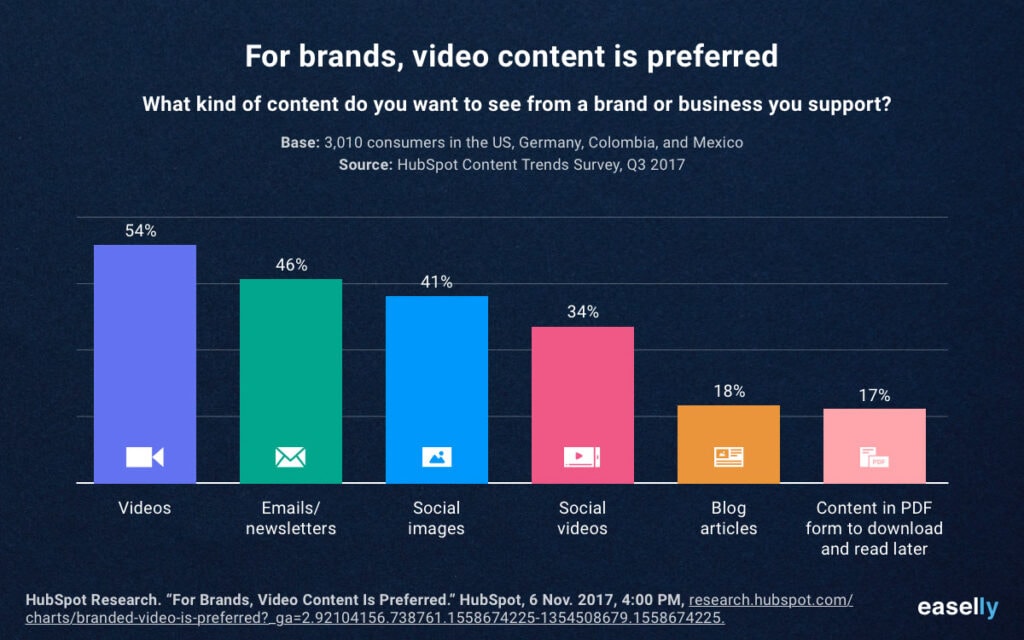 One of the best trends that are going on is that of videos. 
The streaming of content is the best of quality and has it's very own weighed. 
The number one benefit that no other content has over its certain visual quality we can witness with our very own eyes.
For example, YouTube is one of those websites that need a competitor against it. 
Instagram tried its heads and heels to get over it with an edgy triumph but failed recklessly. 
This shows how much video media trends have grown over the past years or so. 
The following video content is one of the showrunners when it comes to groomed online profiteering etiquette.
YouTube videos.
Live Videos.
Instagram Stories.
Facebook Stories.
Instagram based IGTV Stories.
Snapchat.
Another way you can boost social media traffic with the help of animated videos.
6 – Take Trials and Tests for your E-commerce Commitments
Unavoidably, you can't ignore the fact that you need to be rehearsing your very own work. 
It would be best to inquire what your audience requires and what you're serving them on the virtual desk you feel dedicated to. 
It would help if you were acquainted how the hard-working social media expeditions are going on and how you can readjust them to get the best cream of the crop content offering you a better virtual broadcast among other eCommerce competitors of yours.
Have a go in having a hawk-eyed analysis of your content and do check following queries with reasonable solutions to them if not working for your success scores:
What is the time of the day when your audience is the most active? You can also check out which subject/theme/interest related customers are engaged on a particular time frame.
Look out for keywords, hashtags, and particular "in the news" trends people are using to find the content at your platform or any place on the internet.
Which content type is generating real-time results for your business, i.e. posts, videos, blogs, articles, live video sessions, infographics, etc.
Followers growing ratio weekly with a particular posting update, i.e. posts, videos, blogs, etc.
Try getting along your content systematically and ensure you're not leaving any loophole behind to hinder your business success quotient online.
7 – An episodic Content Market strategy is ideal
Worthwhile and having the best organic traffic pull towards its continuous creative consistency. 
Once in a while, you've seen those websites with exclusive ephemeral content that keeps on changing with ongoing online trends as well as viewership tastes. 
One of the most prominent examples we've seen, and it pretty much got assimilated into more giant platforms like Facebook, Instagram and of course first seen on Snapchat are those miniature video clips running right on the pinnacles of that particular SM platform.
This fundamental concept has triggered much hype among personal users and those running online e-Commerce ventures with effective operations. 
Moreover, the world has now revolutionised with the transitory habits going on with almost every lifestyle happenings. 
Things come afterwards; even people get into sophisticated revisions with their lives. 
Due to the rapidly shifting globe with the advent of social media platforms, online businesses have become long-term undertakings' successfully.
8 – Move away from the monotonous regime
Content is one of your mightiest weapons to build your social media marketing strategy. 
The SM platforms are flooding with zeta bytes of data, running across the globe day and night. 
Yet, these platforms crave from more and more content. 
If you are still relying on weeks old content, it feels like medieval times for social media users.
Keep this exciting for your audience and post content regularly. 
Don't let it become like a monotonous relationship, every day like clockwork. 
So much content is generated on these social media platforms that a feed post you saw in the morning would long be lost in a heap by afternoon. 
Publishing regularly would keep your channel current and on top to the feed for your target audience. 
But, don't forget that every time "Quality is better than quantity". 
Posting and reposting content adds no value if your audience can't see it or isn't interested. 
It is just like adding more clutter in the cupboard and forgetting about it. 
So make sure that the content you share aligns with your followers' interests, keeps up with your theme and has the potential to attract more.
9 – Be where the customers are
To urge the most out of your social media efforts, focus your energy on the social media platforms, your customers or audience already use. 
A method to encourage this information is just by asking. 
Customers usually want to interact with companies because it improves their product experience. 
They will usually be happy to answer a brief poll about their social media use, which may leave quickly through email. 
Using existing email lists may be an excellent way to determine whether your customers use specific social media sites. 
Using the email search functions on Facebook and Twitter, you'll see what percentage of your existing members or customers are using these websites to assist you in better prioritise your efforts.
10 – Tell customers and members where you are
Just because you've got a social media presence alongside numerous consumers doesn't necessarily mean they know to seem for you. 
One of the foremost crucial practices in social media marketing is placing links to your company's Facebook, Twitter, LinkedIn, etc., pages in employee email signatures and on the corporate website. 
This may draw loyal customers to your pages, and their sharing of your content will be a valuable source of growth.
The way you prepare other aspects of your marketing plan requires you to possess a selected and intentional technique for every platform you employ. 
Each platform has the best practices for generating engagement. 
Your brand might not get to have a presence on every platform, except for your posts to be targeted, and you would like to possess a technique that's specific to the platform you're using.
Make sure you'll answer questions like:
Why am I using this platform?
Who will reach on this platform?
What types of post works best on this platform?
How are my posts unique to the present platform?
If you've got a tough time answering these questions, it'd be time to dig deeper into why you're investing time there. 
Answering these questions also will assist you in developing your strategy for that platform.
If you're just getting started, prioritise the standard of your content over the number of your posts and sites that you use.
Author Bio: Taher Husain is Owner and Editor at TechsPlace. He has written many informative articles on different categories such as technology, business, social media, search engine optimisation, etc. He loves to share knowledge and experience with his friends and colleagues.