25+ Best Social Media Practices For A Successful Business
There is no denying that social media is the primary platform businesses use to run their operations across the globe. Whether it is about contacting existing customers or tapping potential customers, social media, on the whole, has made things a lot more convenient.
Now and then, we see businesses rising from zero to one just by using the best social media practices, regardless of business type and size. Many tweets, and videos, often get viral, bringing name and fame to the organisations.
For instance, ALSA (Amyotrophic Lateral Sclerosis Association) once launched one of its most successful and result-oriented campaigns, i.e., an Ice Bucket Challenge. Some renowned people came up from across the world to take up the challenge. The organisation duly used all social media channels. Just because the campaign went viral, the association was able to make its mark among common people. This shows how powerful social media platforms are.
However, there is no prescribed magic pill that can work wonders. For some businesses, Instagram might be an ideal platform, while for others, it might be Facebook, LinkedIn, or Twitter. Irrespective of the social channel that works, there are some defined best social media practices that businesses must adhere to in the years to come.
Reason Businesses Should Implement Social Media Practices In 2023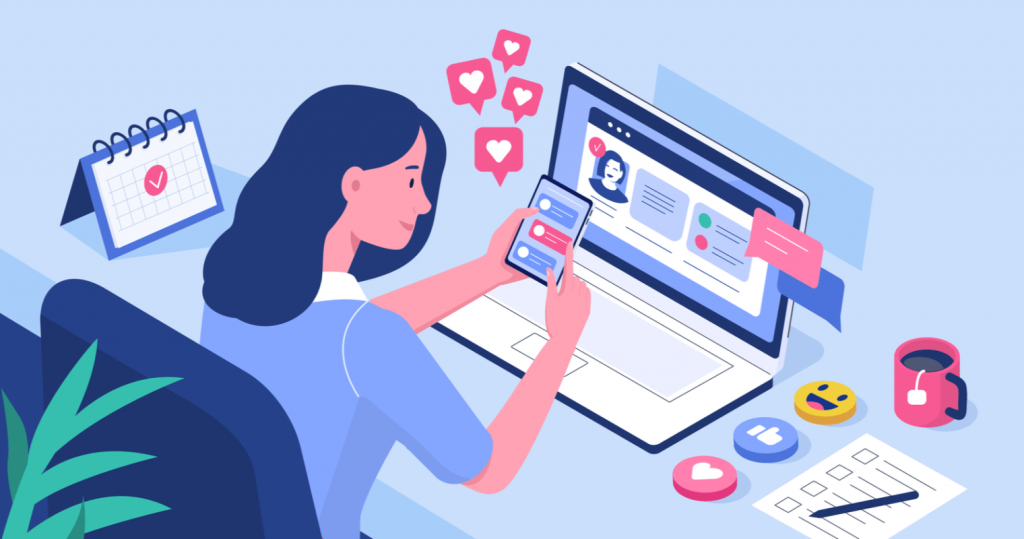 If figures are to be believed, social media consumes more than 3 hours daily for a person aged 18-64. It shows that many users spend a fair amount of time on social media channels. This allows businesses to come forward actively and use the best social media practices. To get the best results in terms of leads, sales, customers, ROI, and profits, it becomes essential for businesses to put the best social media practices into action. Apart from financial benefits, there are other advantages too, such as;
Relationship building
Knowledge transfer
Easy communication
Convenient promotion of products and services
Collaboration and networking
Increasing web traffic
From the above pointers, we know that there are many benefits to using the best social media practices. Let's dig in one by one.
Effective Social Media Practices for Small And Medium-Sized Businesses
Because small businesses are primarily new, their social media strategies will differ. But there is nothing to worry about because social media has allowed small businesses to compete with established ones. Let us see the strategies small businesses must follow;
Set Achievable Goals
Budding businesses need to have clarity about their goals. The aims could be high initially because this is what all entrepreneurs want for themselves, but it is also essential to look at the picture from a realistic angle. It is advised to set attainable benchmarks, which you can do by setting long-term and short-term goals.
Short-Term Goals
These can include increasing the follower count on all social media platforms or ensuring a certain number of posts on the business's social media accounts. The idea is to describe your goals specifically. If you do not follow such a practice, you may end-up shooting in the dark. So, it is better to rejoice over a small victory than risk everything in one shot and regret it later.
Long-Term Goals
After achieving short-term goals, jump to getting hands-on with long-term social media strategies. These include all the aims you might have thought of before starting the business. For instance, enhancing the workforce, providing the best customer service, planning to take the brand overseas, and the list can go on.
Plan The Posts Ahead Of Time
Just because the business is in the initial stages, it is vital to plan everything ahead of time. It means you should craft the number of posts and content in bulk so there is no chance of getting away with any potential customer. For small businesses, it is crucial to post every single day. You must have enough content to engage social media users and followers. Give what social media platforms want, and that is consistency. To stay on track, you can create a social content calendar and learn the best time to post on Instagram and other social handles. While taking care of the content lifecycle, ensure dedicated time for the posts to go live.
Create More Engaging/Responsive Content
The very first thing for any small business would be to bring awareness about its brand, products, and services. To do the same, you would want to attract more eyeballs, so engaging as many people as possible are essential. Social media platform users look for content that adds value to them. It can be in any form, like educational, informational, entertaining, etc. So, plan the content as per your brand. Focus on a single niche rather than trying to cover the entire market. For example, if you are an owner of a SaaS start-up, provide more content that helps people solve their issues. Decide your audience and target them specifically.
Provide Freebies
'To be rich, first, make others richer.'
Even though it holds for established businesses, the adage must be followed religiously by small business owners too. The customers want something in return. If you send them back with any valuable deliverables, you can convert them into your lead customers, which is what you would want for your business.
You can provide the following items for free;
Downloadable brochure
E-books
Whitepapers
Free sign-ups
Product samples
Free trial of a service
Early bird discounts
Keep Tapping Your Customers
It is your duty as a business owner to remind your customers about your presence. Even if you gain ten customers in a month, you must keep them in a loop by engaging with them, tagging them, or inviting them to try new product features. Always keep the desires of your customers at the top of the list. Give them what they want, and the customers might return to you. Providing efficient customer service is the key. In the initial stage, you must not leave any stone unturned to give the best to your customers because the first impression will be the last. Here's how you can tap on your customers;
Ask for feedback
Send personalised emails to thank them
Apologise when you are unavailable
Best Social Media Practices For Large-Scale Businesses
Businesses that have already made their mark in the market must get ahead when practising the best social media strategies. The above practices will stay the same for large-scale businesses, but because the scope is already broader, the strategies must also be large-scale. So, let's see what the best social media practices are;
Do Not Stick To One Social Network
Now that your business has started gaining maximum traction and consumer interest, it would be great to shift to leftover social platforms. For example, if earlier you focussed on Instagram reels, videos, stories, posts, etc., it might be the right time to jump to Facebook, LinkedIn, Tik Tok, or Snapchat. The idea is to spread your wings higher. Work on enhancing your social media presence equally on every channel.
Be More Strategic
Be very thoughtful about the content you post. Initially, you might have to start small, but gradually, you must be more strategic. The content you create and post on business social media channels is the extension of your brand. So, make sure you follow smart goals. Be strategic in your approach.
Be a Watchdog To Your Performance
Checking the performance of content that goes on social media is essential. This approach also goes for small businesses because it clarifies what works and doesn't. The performance results help create a strong foundation for businesses. So, it becomes crucial to monitor the performance of social media content 24/7 through social listening. You can also use a time tracker tool to record activities. It will help you to know the answers to every move you make. Therefore, you will become a better judge of your performance, hence improvement. If the desired results are not produced, you can experiment by doing the following;
Running a weekly audit.
Experimenting with posting at different time zones.
Digging into the analytics.
Create Flexible Brand Guidelines
When businesses expand their area of service to a broader audience, it becomes essential for them to cater to the needs of all their customers. In such a case, you must follow flexible social media practices. Your brand should be adaptable enough to mould itself to the needs of current and potential customers. However, it does mean that you should keep the brand's style, tone, and voice the same. Your social media platforms must showcase your unique business guidelines.
Strong SEO Practices
Oh! What would be your content without solid search engine optimisation? Just a mere collection of words and phrases. Businesses must keep a keen eye on SEO performance to achieve success. For better results, create different content for varied social channels, such as; for websites, write SEO-friendly blogs, and create landing pages. For Instagram, create funny, quirky, light, and luring content (based on your business type); for Facebook, go for educational, maybe long-form content. For LinkedIn, come up with educational, inspiring, and motivational content. So, each platform will give you a different set of audiences, but you must tap on the right door, which can only be done by understanding and learning about the best social media practices.
Never Take Your Audience For Granted!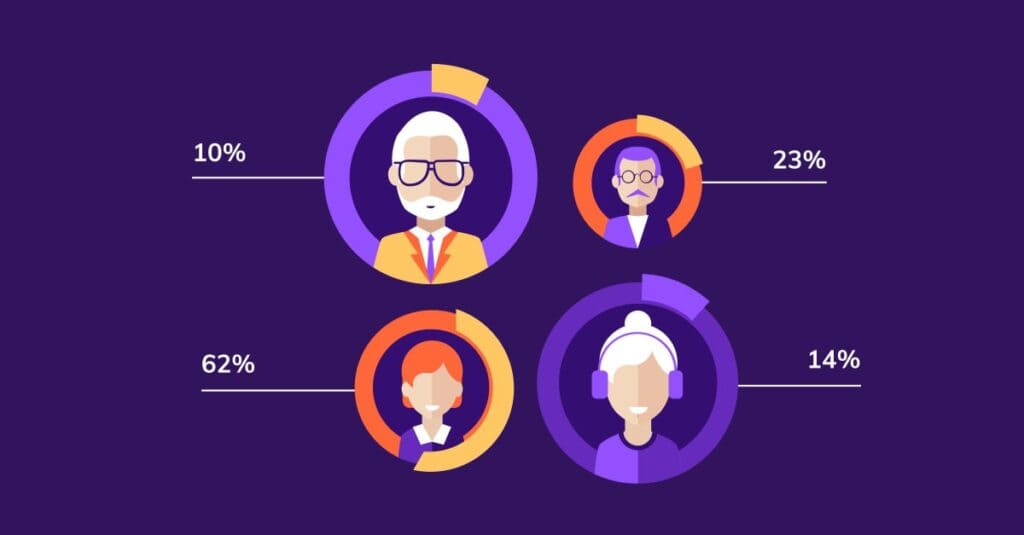 Remember, your customer is a HERO, not your brand or business. This goes for both small as well as large-scale businesses. Be readily available for your customers. Even a slight delay in responding to queries might give your business a setback in terms of profits and leads. So, regardless of what type of business you run on social media channels, stay active daily. Even if you have a lot of social profiles, you can manage your customers effectively using community management tools.
Handle the negative comments smartly. Do not ignore the feedback; instead, jump in immediately whenever you get any comment or reply on social media channels. Use practical social media management tools to reply to all the comments without moving from one application to another. SMM tools make your life easier, and you can handle social media activities through a single platform.
Run Ads and A/B Tests
If you run ads, ensure you analyse their performance by running them through A/B Tests. This test on social media is one of the practical marketing tools. Businesses of all kinds use A/B testing to get real-time insights. Make A/B testing an integral part of social media marketing practice because it will help in refining your strategies on the go. Through such a test, you can try experimenting with the following;
A GIF
A video
Graphic style
Different content
Stay within the four elements; try others, such as photos and CTA's (Call-To-Action).
Keep Evaluating Social Media Trends
No one likes repetition on social media channels. To avoid boredom and prevent outdated content, keep track of trends. See the demand of your customers and jump on it; of course, do not compromise on your brand value and voice. If you keep on chasing the wrong ideas, there is no way social media will work in your favour. So, whenever you feel stuck with ideas, move to the trends. You will be flooded with novelty.
Collaborate With Social Media Influencers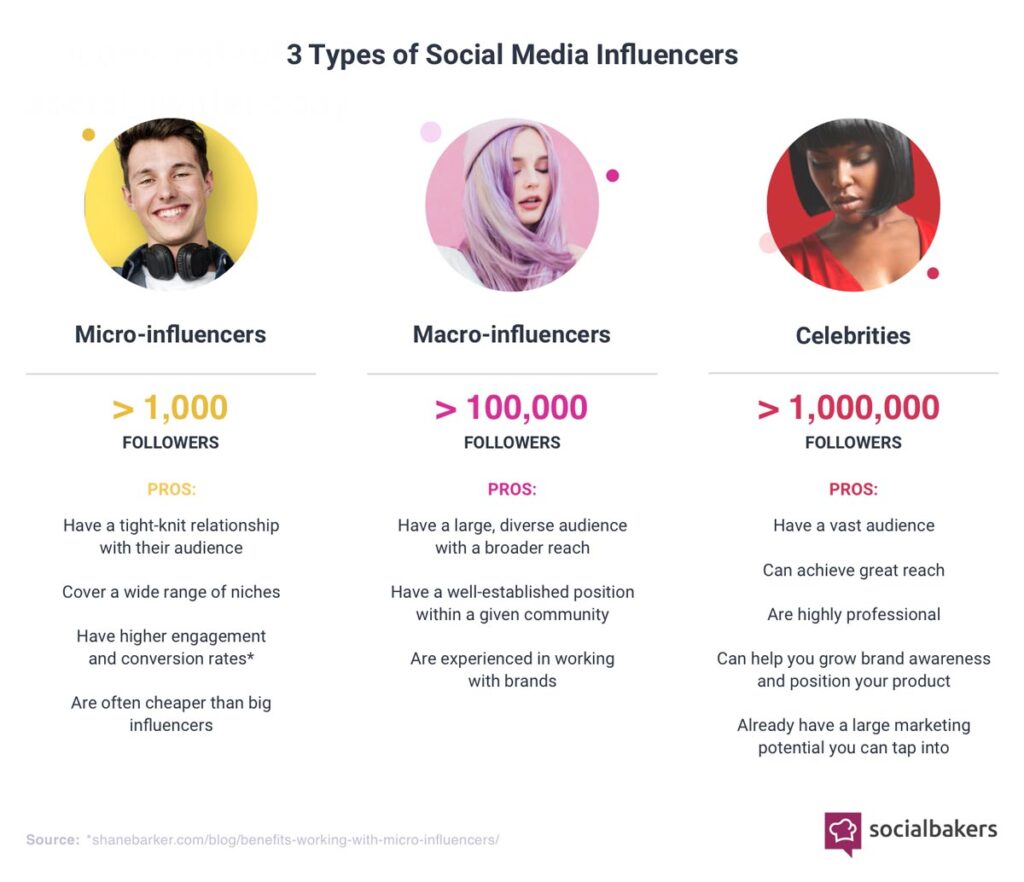 Social media is full of collaborators and renowned people. To create a buzz and get into customers' eyes instantly, collaborate! Partnerships do help in more than one way. When more people join in, it builds trust and credibility. So, let some known figures come along with your brand. Join hands and create content that appeals to the social media audience.
Social Platforms-Specific Best Practices
Every social media channel is different. Each has its audience type, demographic, and usage pattern. For example, if you use Facebook, your audience will probably be youth and adults. If you use LinkedIn, your audience will be professionals from different parts of the world. If you use Instagram, you will find more young people. Just like the audience differs from one social media channel to another, the content on the channels also varies. So, let us see the best social media practices for different platforms.
GMB (Google My Business)
GMB is one of the most important social platforms for businesses. The business contact number, office address, website link, images, etc., help people know about your business. Google is the first platform for potential customers to search for your business. So, keep your essential information correct; otherwise, you will send your customers to the wrong social media address. Apart from the preliminary information, you can also update other information such as working hours, special events, deals, etc. You can also list your services and areas of expertise to give your visitors a hint about your business.
Facebook
To reach a more vast Facebook audience, keep your social media posts short and crisp, unlike LinkedIn. Considering the stats, Facebook content should be around 111 characters, says CoSchedule.
Use relevant hashtags but do not flood the content with them. Refrain from stuffing the hashtags into your copy. Just use three of them. For instance, Attending #BusinessWebSummit2022. Join us! You can get creative with your hashtags.
Post more video content. Facebook has become a highly video-oriented platform. Try to post video content directly on the platform. Do not link it to YouTube. Because Facebook has more adult users, keep things simple and easy.
Instagram
For Instagram, you can use as many hashtags as you want. One can use around 30 hashtags but make sure you choose the accurate ones. If the year 2023 is to be considered, Instagram will more likely favour reels, says online research.
Create content using carousel posts because such posts give you more engagement, likes, and followers.
There is no limit to posting stories on Instagram. But if you are short on time, you must post a minimum of 5 stories to keep the current followers in the loop.
Make use of emojis and write short captions. Stay up to a point.
You must put location and add trending music to the reels and videos.
LinkedIn
For a social media platform like LinkedIn, it is suggested to be slightly careful with the tone. LinkedIn is considered a serious and professional medium compared to other social platforms. Professionals from different fields come forward, discuss their experiences, share educational stuff also conduct social recruiting. So, considering all these factors, you must use LinkedIn to the best of your advantage. Here's what you can do;
Post stories of your entrepreneurial journey.
Talk about your vulnerabilities. It shows authenticity.
Post content that engages more people.
Ask questions and conduct LinkedIn surveys.
Post job listings and vacancies.
Remember to add images because pictures speak a thousand words.
Twitter
Social media channels like Twitter allow you to say the maximum in minimum words. So, being thoughtful is the requirement.
Use relevant hashtags. Just like Facebook, be selective when you use hashtags. By using the right hashtag, you will be able to give your tweet maximum engagement and exposure. Excess of everything is bad, so do not overuse hashtags.
Twitter is a fast-paced social media network. Every few seconds, it gets updated. So, you must also be hands-on concerning posting consistently. To stay regular in your approach towards content posting, use an automated scheduling tool, or you may also use community management tools.
Instantly reply to the comments on Twitter. The best part is that you can give shorter replies. Keep them short, or if you find any post worthy, retweet.
Use threads to tell stories to your followers.
Pinterest
Use boards to save the content you like on Pinterest. You can create multiple boards and organise them as per your business theme.
Like Instagram, you must have a creative side to pull off and bring in great visuals. Give your boards interesting captions and add a title image.
Repin the posts. On Twitter, you can retweet, and on Pinterest, you can re-pin. So, feel free to re-pin posts from others. This practice will boost your engagement and bring more eyeballs.
If you have a business website, you can add a 'PinIt' button to direct your viewers to your Pinterest business profile.
TikTok And Snapchat
Today, influencers rule the social media channels like Instagram, Snapchat, and Tik Tok. Even though TikTok content is more based on entertainment, you, as a business owner, can get creative around the type of content you want. The idea is to use social media platforms for engagement, get leads, create awareness, and generate revenue. Do not post cringe-worthy content. Be original. Do not try to be what your business is not about. This goes for both Snapchat and TikTok. Most of the audiences on both these platforms are youth, and they would not leave a chance to jump to your competitors if they fail to find anything fruitless.
Conclusion
Every business, irrespective of its genre, would want to go viral or reach a wider audience. However, it will only be possible with strategic planning and strict implementation. There is no doubt that consistency is one of the major factors in gaining customers and leads from social media platforms. Still, the former will work with creative, engaging, and result-worthy content.
The world of social media changes now and then. So, to bring the best out of social channels, you must merge your content with new updates, trends, and rules. Being unable to walk with trends can give your business a setback. Also, your customers, and social media users, may not like your content. To avoid such situations and stay on top of the game, follow each social media channel's timely guidelines. Using the best SMM and time tracker tools to manage different social media channels conveniently is also suggested. Such platforms will assist you in handling almost every social media activity efficiently.