How to Create a Successful Lifestyle Brand
We usually think of the brand as a logo design, a graphical representation that will help people distinguish us from the others.
However, the truth is that branding is so much more diverse than it is given credit for.
Instead of being just a symbol, it has become a whole identity of a product, company or individual.
Everyone involved in creating it becomes a part of it, and so will likely be associated and connected through its meaning and representation.
Due to all these aspects, branding is something that has taken in a broader sense, and there's an entire industry dedicated to its inventing, discovering and promoting.
A lifestyle brand is one of the elements of branding which is more and more used and implemented by companies and individuals who want to motivate and inspire people.
Namely, it depicts the way of presenting the product as an essential and integral part of the customer's life, not only something that they should buy for whatever reason.
The story behind the product is well thought through and focused on the buyers and users, meaning it concentrates on the key features which will be of interest and keep up with the newest trends and opinions in all segments of everyday life, even politics.
To address the human experience and get in touch with the customer's values and hopes, the individual or company must represent the idea in a way that will create loyal followers and motivated users, no matter the price.
Here is some advice on creating a successful lifestyle brand, no matter if you are from the profit or non-profit sector.
Focus on your target audience
You cannot please everyone, and trying to do so will only make your branding diluted and chaotic.
This approach will confuse your potential audience more than it will appeal to them and create interest in your product.
Instead, ask yourself the crucial questions about your product, regardless of how silly they sound.
Start with "Who is it for" and "Who can afford it", and then follow up with the demographics and similar trends.
To give an example, Red Bull is an energy drink that decided to focus on active individuals who enjoy sports and outdoor activities.
Instead of going after what many similar products did, and that is advertising themselves as the drink to keep you awake, they made it all about it as the refreshment of those who are hip and full of energy.
Specifically, they focused on the aspect of their customer which is trendy and attractive, making sure to tell everyone who drinks it that they are that exciting and carefree.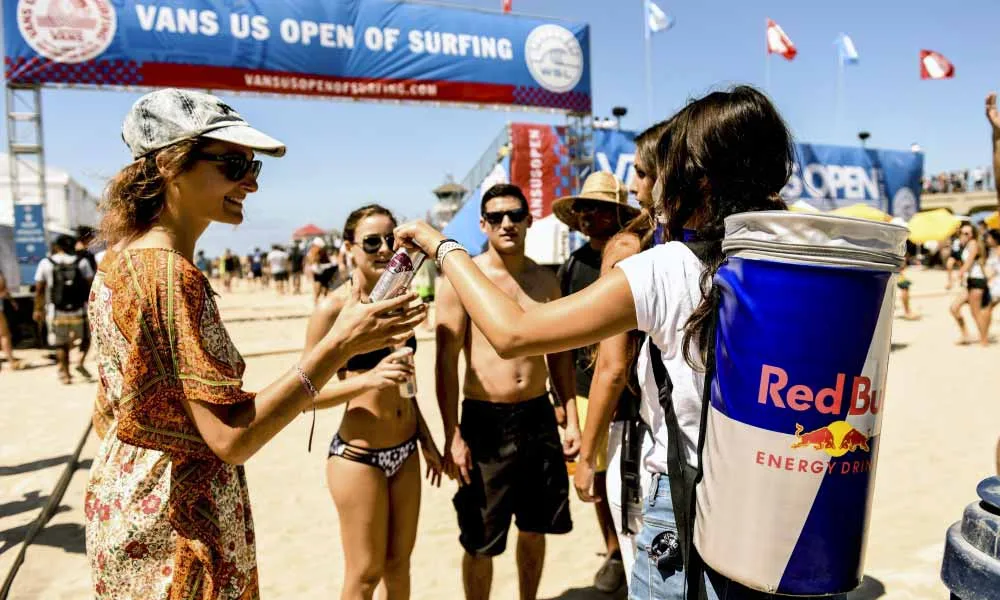 Make your content about your customers
Content marketing is an integral part of any advertising today, and when it comes to lifestyle branding, it is all about using it correctly.
Businesses usually forget their products and services are meant for the end-user and not for their use, so they create a story revolving around them instead of about those who will obtain their offer.
As someone who's trying to gain the attention of the everyday customer of today, your marketing strategy must be about their interests and lives.
This means you have to tell the story of why they need your product.
Namely, let's have a look at the family of the modern age.
Busy lives mean overbooked schedules and responsibilities which don't leave significant time for simple chores, like cooking as an example.
So if you are a manufacturer of natural meals, you could concentrate on that fact when you create your brand.
Healthy and tasty meals which will be prepared in no time are not only great for the parents but will also interest their children to the benefit of the whole family.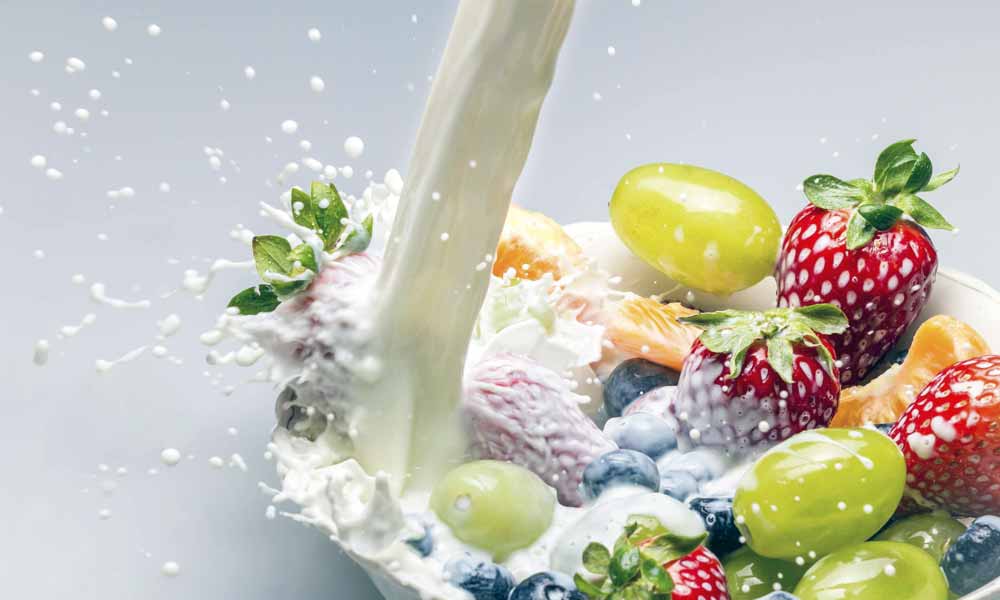 Boost your online presence
Everyone is present online, but whether he or she really exists depends on his or her activity and engagement.
While individuals have a choice to be or not to be on social media, as someone, who wants to gain followers to draw attention to their product you do not have that choice.
But there is a catch when it comes to this matter, and being aware and realistic about the possibilities and advantages you gain with the online presence will only help you overcome it.
The fact is you cannot be present on all social media nor will such dissipation bring the desired results.
The best strategy you can implement is to focus on the media your target audience uses the most, and have a relatively decent one on the rest.
We will talk about this through the example of NASA and their project #AYearInSpace in 2016.
The idea behind this scientific assignment was to compare the effects of space on the human body, so they have sent two astronauts on a year-long mission.
This research was unique in nature since one of the astronauts, American Scott Kelly, had a twin on Earth to whom he was to be physically compared on his return.
The mission gained millions of followers over that one year, all thanks to Kelly's constant social media presence directly from space.
This has generated new followers and more profound public interest on the global level in space science, NASA's research, astronomy and the importance of astronomical research.
Invest in brand awareness
Brand awareness is what we call the strategy to be implemented so your audience can recognise you and your product on the market.
A lot of money is spent on this specific segment of branding so that customers would not only recognise you but also associate you with quality and the need to have.
You can achieve this by investing in an excellent promotional video, web design, billboards and a nationwide marketing campaign that will get you noticed and remembered.
One of the other aspects you should try to cover is being the first brand your customers will look for when requiring the product of your speciality, without paying attention to its price.
There seem to be several parts of brand awareness that will help customers identify you.
The brand recalls the ability of the customer to remember the brand's name in a specific category.
To give an example, if you ask them to name refreshing beverages.
Then we have brand recognition associating your brand with the type of product, like if they hear Apple and say it is the iPod manufacturer.
Another aspect is visual branding when your customers know you from visible features like advertisements, symbols, colour and appearance without knowing your name.
This is primarily referring to situations when customers buy your product based on looks, but can't remember the brand name.
Build a support system
A support system is more than reaching out to the customers.
It also relies on your employees, associates and partners to spread the word and promote the brand.
This means you will have to build loyalty among your ranks and invest in internal relations, too.
Team building is excellent for that, but also if you allow your employees to enjoy the product they helped create, you will create brand ambassadors better than any paid outsider can be.
Internal promotion is not about the product, but about creating a positive environment and healthy working conditions.
That way your employees will invest themselves in creating the best possible product, and through their dedication, the quality will grow higher and as a result, so will the demand.
One of the best examples of brand ambassadors is undoubtedly Nokia.
Even though already successful at the time, in 2011 they implemented a new strategy right after the first Windows phone was released.
They decided to allow their employees to post freely about the brand on social media and express their opinion, thus making them the real brand ambassadors.
All of the photos and stories on the Nokia platforms online are from their real employees.
They keep every employee informed on every project, event and product through the tool Socialcast, their internal app similar to Facebook.
Spare no money
Lastly, we come to one of the leading concerns of any business, and that is the cost of the campaign and lifestyle branding.
Although the price can be high, lifestyle brands are not something you should spare money on.
The benefits outweigh the costs, and in the long run, it will bring you both financial satisfaction and popularity.
When it comes to branding, you want it done in the best way possible since it is something customers will remember you by and build your value.
So if during your lifestyle branding campaign the expenses get higher, consider paying them before rejecting the next suggested course of action.
So it comes as no surprise that we mention Nike in this section since it is a brand with a long presence and fashion reputation even before the online media.
During that time, they recognised the need for a great story, but even then it was clear to them it had to be told by someone people knew and respected.
So they chose to focus their 1999 campaign on the career of Michael Jordan, one of the greatest basketball players of all time.
During the commercial, the story did not mention the brand, and only at the end placed their famous slogan "Just Do It" and logo across Jordan's school photo.
This revolutionary commercial at the time not only changed the narrative which was focused on selling but also decided to invest a substantial amount in hiring Michael Jordan and telling his life story.
Conclusion
Whenever you want to promote a product or service online, make sure that you know how you want to proceed.
A million dollars for lifestyle brands is an impossible sum for a small company, but for a large corporation, it is the spare change which they will return in a short period if the campaign is well-planned.
Always concentrate on the story and listen to your audience since their voice matters the most, and try to find ways to reach them, which will keep you and them both satisfied and in the loop.
The competition these days is fierce and formidable, so bear in mind that sometimes it is more important how original and far-reaching your lifestyle brand strategy is, than how much money you have in your bank account.