The Brand Story Formula: How To Build a Great One
A brand story is a narrative that tells a brand's story, starting from its history and leading up to its current state. It is essential for brands because it provides them an emotional connection with consumers and strengthens the bond between a brand and its audience.
When you're trying to get your audience's attention—don't just tell them your story—show it to them instead! 
A brand story is how you will tell your company's unique and compelling story to the world—and that's precisely what the Brand Story Formula will teach you how to do. You'll learn how to uncover your company's unique purpose, values, and promise. Then you'll learn how to structure it in a way that will resonate with your ideal customers. 
You'll learn how to develop your story into a compelling narrative and identify the key elements that make your story irresistible. Finally, you'll learn how to apply the brand story formula to every aspect of your business and marketing communications to ensure that everyone understands why your product is unique and why you're the best company.
Every business has a story to tell. It's what defines the brand and why people buy from you. It's what creates loyalty and builds trust. And it's what makes people remember you long after they've left.
But how do you create a great one? How do you ensure that your customers love to tell their friends about you?
What is a Brand Story?
A brand story is a unique way to share your company's brand personality with your audience and how you use that to build trust, loyalty, and customer advocacy. It's about the things that make your brand stand out from the competition, the experiences you create and deliver to your audiences.
A brand story is built through various channels — from social media posts and blog posts to video, photography, and other forms of content. It can be an internal story about the brand and what makes it unique or an external story about what your brand does well and why people love it.
A brand story communicates the brand's values and purpose, as well as your brand personality — the things that make you who you are.
Sale
Bestseller No. 1
What is the Best Brand Story for Your Company?
When it comes to your brand story, what do you think about your business? Is it about what you sell, how, or why you sell it? Do you think about it in terms of your products, your services, your customer relationships, your employees, or something else?
Whatever it is, it will shape your brand story. It's the foundation for everything else you want to communicate to your customers — your vision, mission, purpose, and values.
Consider this: most businesses have the same basic brand personality. Some focus on product and service, and some focus on customer service. But the reason people choose one brand over another is that they connect with a specific brand personality. Your brand personality reflects your purpose, values, and core beliefs.
It would help if you built a brand story around your brand personality, which is why you'll see many companies talking about their values and mission statements or using the phrase, "I'm the best at…" when describing their business.
If you're thinking about your brand story, here are some questions to ask yourself:
What is your brand personality?
How does your brand personality align with your company's values?
Do you know what you stand for?
Are your brand and customer experiences aligned?
What is the best way to communicate your brand personality and values to your customers?
Is your brand story helping you to connect with your audience in a meaningful and powerful way?
Are you sharing the brand story in multiple ways?
Do you know your brand story inside and out?
Do you know what you stand for?
Have you articulated it clearly to your team, audience, and even yourself?
Are you communicating your brand story on every channel?
Brand Stories Create Trust
In advertising, stories are a powerful way to connect with consumers. Stories are often more effective than complex data at convincing people to try new products or to buy a particular brand of product.
According to research from Harvard Business School and the University of Illinois, people who have a strong interest in a topic and are highly engaged by a story are more likely to accept the message. The researchers note that we remember and remember specific stories well because we emotionally connect with the information, and it resonates within us. This is why the best brand stories are emotional and personal in nature.
It also helps that they are told by real people who are credible and believable. When you're listening to an ad or story, you are looking for clues to the source of information. Do they seem like they are telling the truth? Do they sound like people you know?
Studies show that humans have a natural ability to believe in what people say and to distrust information coming from unreliable sources. For example, if a story comes from someone in a high position, such as a celebrity, a politician, or an expert in the field, we're more likely to believe what they say.
How Brand Stories Can Build Trust with Customers
The power of brand stories is apparent with the best brands. Apple, Netflix, Amazon, and Airbnb have strong brand image that stems from powerful brand stories, including the idea that the company provides value to its customers.
Apple, for example, tells a simple and compelling brand story of innovation, design, and the experience of using its products. By telling the story of Apple's success, the company can create trust with its customers, even though its products aren't cheap and its service isn't perfect.
Netflix tells the story of how it makes it possible for people to find and enjoy the shows and movies they love and enjoy. The story of how Netflix allows people to discover new content is compelling and makes it easy for consumers to understand the benefits of subscribing to the service.
Airbnb's brand story includes the idea that the company allows people to travel and share homes. It's a story of love, friendship, and the idea that people can help others by giving them access to their homes.
The power of brand stories is also apparent with the less successful brands. McDonald's tells the story of Ronald McDonald, the cheerful clown who represents the positive and caring aspects of the company. However, the brand stories behind the other fast food brands are less optimistic. The company's name is associated with cheap food and junk food.
When McDonald's tries to tell a positive story about itself, the company is less effective than it could be. McDonald's should learn that the customer's experience matters, not the story it is telling.
Sale
Bestseller No. 1
Why Is It Important to Tell a Positive Brand Story?
The power of brand stories is evident with successful brands because consumers like the brand story. We're more likely to trust the brand and follow the company's advice.
For example, a person who likes the brand story of Netflix will be more likely to subscribe to the service and find interesting content. They'll be more likely to try a new product that is recommended by the brand and more likely to recommend the brand to others.
A brand story that resonates with consumers will enable the brand to grow and prosper. It will attract more consumers to the brand and make it easier to acquire new customers.
What Are Some Examples of Positive Brand Stories?
Apple's brand story is that it is a company of technology and innovation, and that is why it can offer its customers a product that is better than others.
Netflix's brand story is that it creates entertainment by offering customers the best shows and movies.
Airbnb's brand story is that it allows people to travel comfortably and enjoy the people they meet while on vacation.
McDonald's is trying to make a comeback, but it needs to change its brand story to one that is more positive and inspiring. Instead of the old McDonald's story, the company could focus on the fact that it is a great place to hang out and enjoy the food.
Brand Stories for All Kinds of Brands
While many companies have a brand story, it's more common for businesses to make a brand story part of their advertising. Consumers expect to see a brand story or tagline in advertising.
However, brand stories are most effective for all kinds of brands. You can use a brand story for a product that is expensive, an inexpensive product, a service, or a company.
For example, a brand story for Apple is that it offers an innovative, beautiful, and powerful product. A brand story for Nike is that it makes excellent running shoes.
The brand story can be part of a company's advertising or marketing materials and can also be used to differentiate one product from another.
How to Write a Brand Story
When writing your brand story, keep these tips in mind:
Don't forget the storytelling! Even though you may be able to read and reread your brand story, you might still forget the context of the information. Consider creating a printable version of your brand story to share with anyone you need to impress, including potential customers, investors, and employees.
You don't need a long brand story! While having a complete brand story is essential, it doesn't mean it needs to be lengthy. Keep it short and straightforward.
Branding is more than a logo. Include relevant details that may help readers understand how your business works, what makes your products unique, or how your services or experiences can benefit them.
Don't go overboard with adjectives! Your brand story shouldn't be an advertisement or sales pitch. Use simple, straightforward language to which your customers and potential customers can relate.
Make it accessible! If you write your brand story as though it was a press release, you won't appeal to your target audience. Think of your brand story as a conversation engaging with your customers and potential customers. You want to make sure the words are clear and easy to understand.
Use images and visual elements to illustrate points. Your brand story is supposed to convey your message, so think visually. Don't just tell your audience what you do—show them!
You don't need to add a section for your contact information. Your brand story is a chance to show your personality, and readers will notice if it feels forced or out of place. You don't want to come off as arrogant or self-serving.
The Brand Story Formula
A brand story is the most crucial tool you'll ever develop. It helps you understand your customers, build your brand identity, and communicate value to your potential customers.
The first step in developing a brand story is to determine what type of company you are in. Are you a technology start-up? A social enterprise? An auto manufacturer? Or maybe you're a B2C or B2B retailer.
Then, define the core values that your company represents. This will help you answer important questions about your business, such as: Who are your customers? What's your vision? Why are you here?
The second step is to write a summary of your brand story. This is the story you will tell everyone who needs to know what you do. It should include your company mission, vision, and core values.
The next step is to develop a brand story outline. A brand story outline is a framework that details the critical components of your brand story. You'll use this outline to structure your brand story into sections. For example, you may organise your story by the value proposition, mission, people who make your business unique, brand assets, and the benefits your customers receive from using your product or service.
The final step is to write an authentic brand story. Start by defining your company mission, vision, and core values. Then, give an overview of your organisation by describing the people behind your company and how your services or experiences make you unique.
Your brand story should be a concise and compelling piece of marketing content that allows people to understand what your business does quickly.
Brand Story Example
Google
Google is a search engine company that provides services to help people find the information they need. They make it easy to find the websites, videos, and other types of content that are available online.
They also own YouTube, the video-sharing website that lets users create and upload videos.
What Makes Google Unique?
Google is a pioneer in internet search, and they've always focused on the user experience. They believe that making finding information more accessible and efficient is more important than maximising profits.
Their mission statement reads, "To organise the world's information and make it universally accessible and useful."
Their vision is to make the internet a place where "anybody can learn anything on any device at any time."
In terms of values, Google's are simple and straightforward. They are:
Focus on the user, and all else will follow.
It's best to do one thing well.
Fast is better than slow.
Democracy on the web works.
You don't need to be at your desk to need an answer.
You can make money without doing evil.
There's always more information out there.
The need for information crosses all borders.
You can be serious without a suit.
Great isn't good enough.
Get Other People to Tell Your Brand Story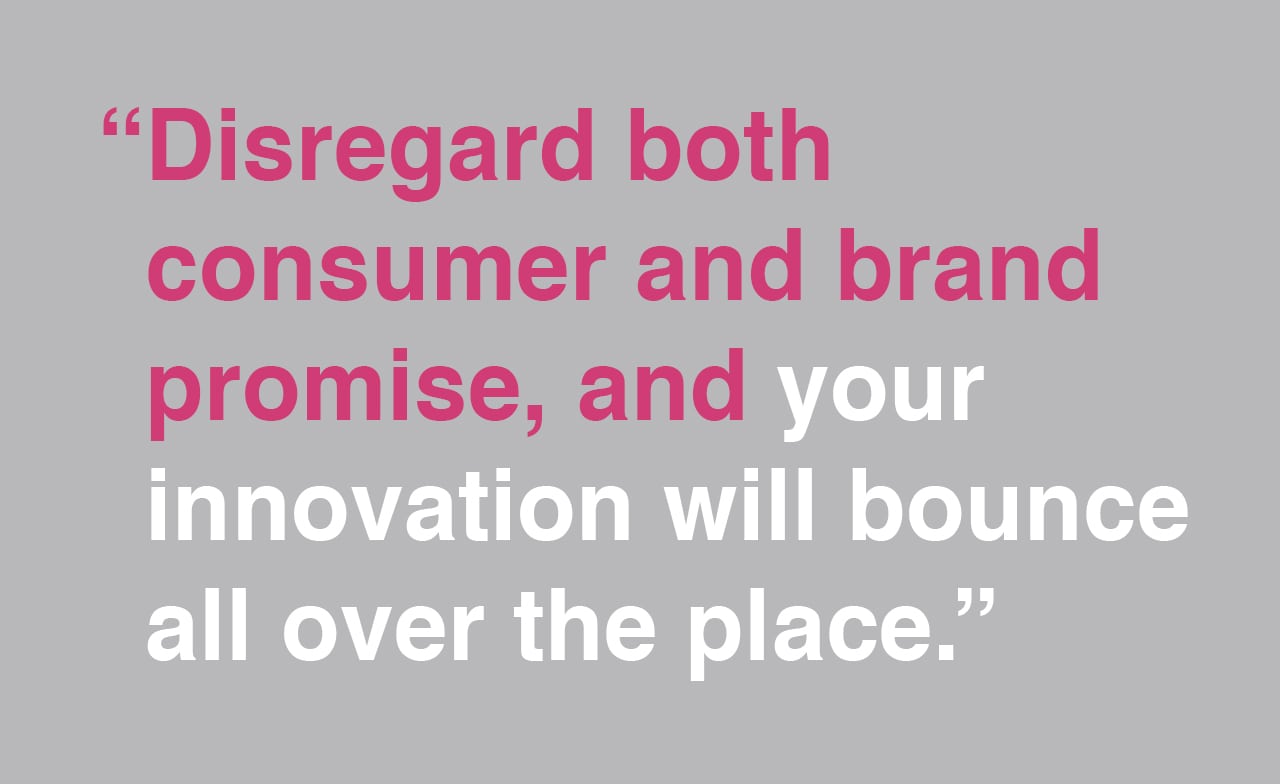 For decades, I've seen people devise ways to 'make their brand story happen.' Many companies spend millions of dollars on marketing and advertising but still struggle to get people to buy their products.
And it's not because there are no good products. The truth is that many companies are marketing products that have real value. People are willing to pay for them.
But when we talk to people, there's one word that comes up time and time again, and it's something that the people we talk to dislike:
PROMISE.
When we ask someone what makes their product or service different from others, they often say, "We're the only ones to do this."
And so, here's my question: Why do customers buy products from companies that promise rather than companies that deliver?
In one study, researchers asked people to look at ads for a variety of products and then choose which one they'd prefer to use.
The results were surprising. Even though both ads contained similar features and benefits, people preferred the ad that promised more.
Why did people buy from companies that didn't deliver the promised benefits instead of those that delivered the promised benefits?
The answer is quite simple: People trust companies that have been in business for longer than other companies. The customer knows that the companies that are around today are the ones that will be around tomorrow. They also know that the companies that promise more are the ones that are going to deliver.
So when we see the same marketing promises over and over again, we know that the companies that make these promises are the ones that will deliver.
Bestseller No. 1
Conclusion
If you're wondering why you haven't been able to figure out a formula to attract a consistent flow of traffic and customer sales, then you're not alone.
It's probably because your brand story isn't compelling.
You will love the following tips if you've been looking for a proven formula to attract sales and customers.
The good news is that once you understand the formula, you'll be able to apply it to any product, service, or niche you choose.
The first step is to develop a clear and concise description of your brand identity.
Then you can use that information to develop a brand story that will resonate with your audience.
With this information, you'll be able to write a sales-oriented product description and build a killer sales funnel guaranteed to bring in sales.
Want to learn more about brand stories? Subscribe to the newsletter below!
Last update on 2023-05-31 / Affiliate links / Images from Amazon Product Advertising API