Business Blogs Generate 5x More Site Traffic, Unless Poor Design Is Driving Them Away
If your blog is poorly designed, difficult to navigate, or takes forever to load, it becomes a millstone around your neck rather than a…
Maintaining business blogs as part of your business's online presence can have a significant effect on both inbound traffic and leads.
Compared to companies that don't maintain a blog at all, companies who post 15 or more articles per month generate five times more traffic.
Furthermore, companies who have published more than 200 blog posts in total generate five times more than business blogs with less than ten posts.
As with all of your online marketing efforts, turning traffic into qualified leads should be the main focus of your blog.
Learn what web resources can help you create a powerful online presence, increase brand awareness, generate leads and more.
A powerful, robust online presence is critical for building brand awareness, generating quality inbound marketing leads and growing your small business.
Building this online presence, however, is easier said than done.
Managing a team of designers and front-end developers is not only time consuming but also expensive.
Are you planning the do-it-yourself approach?
Keep in mind that it takes more than just a beautiful layout to build a great website.
While your business's graphic designer might be a fantastic visual designer, splicing and encoding your visuals onto HTML will require the help of a front-end web development professional.
This is especially true if you intend to publish a responsive website that will work across device types.
Despite all the complexities that go into building a custom small business website, this process still follows some relatively predictable patterns.
When these patterns are compiled into an application, they open up the potential to create tools that let you self-publish websites—no intricate coding knowledge required.
Small businesses can take advantage of a few essential tools that can place web development and design in their control.
Whether you are a beginner, or if you already have an intermediate knowledge of design, these free and premium tools enable you to publish your designs directly without the need for a developer to intervene.
Webydo: For Those Who Want Maximum Control and an Ultra-Modern Flow
Today, some of the biggest enterprises in the world are increasing their investment in websites that simply blow everyone's minds in terms of design.
There are scrolling animations that look very unobtrusive, large images that resemble an infographic, and interactive elements that are lacking in many other sites.
Webydo allows you to do this for pennies on the dollar.
Built by designers with other design professionals in mind, Webydo frees you from worrying about coding so you can focus your creative efforts on design.
Despite the simple interface, Webydo gives you a surprising amount of control over how your site will look like on a variety of different devices.
Select from a list of templates or design something entirely from scratch.
And yes, all Webydo sites are mobile-friendly, too.
WebHostingHub: For Those Who Want It In A Box
Are you the kind of person who grunts whenever a product you're buying says "some assembly required" on the packaging and comes with a laundry list of to-do tasks?
If so, watch out for website builder apps that claim "no coding required," but fail to mention the fact that their interfaces are completely convoluted and downright impossible to use.
Avoid these frustrations with WebHostingHub's website builder.
While it does sacrifice a little bit of choice in the way your site is designed and presented, the builder gives you a well-developed list of templates from which to draw inspiration.
Since there is an "out of the box" element to this builder, it may feel a bit linear when you're using it, but you can definitely make a functional website that doesn't look like it's been extruded through a mould.
Register.Com: Easy eCommerce Glory
Meet the all-new Register.com.
While the company may have had a shaky time in the past keeping itself afloat, it's back with a fresh new look and powerful collection of web development tools perfect for small businesses looking to expand their eCommerce footprint.
Gone is the old late-1990s, I-might-as-well-be-using-dial-up feel.
In its places is a powerful website builder that's included with Register.com's 300 GB-and-up storage subscriptions.
All you need to do is upload a few images, add some text and the site will be up and running, powered by Register.com's versatile eCommerce back-end.
Even better, Register.com provides a simplified and handy system for adding a shopping cart to your new site, perfect for increasing customer conversion rates.
Bottom Line
No website is perfect the first time it's built.
As your small business grows and evolves, your website will need to do the same.
Until you're ready to invest significant marketing dollars in a major website overhaul, however, these affordable resources can make it easier to build your own custom site.
No platform will hold your hand all the way through the process, but each of them will give you varying degrees of control depending on how willing you are to go the extra mile in design.
If it's poorly designed, difficult to navigate, or takes forever to load, it becomes a millstone around your neck rather than a source of new leads.
So, is your business blogs design turning customers away?
Unattractive Colour & Layout
According to Hubspot, "90% of information transmitted to the brain is visual, and visuals are processed 60,000x faster in the brain than text."
When your blog is poorly designed, visitors react to the visual before they process the words in front of them.
It doesn't matter how compelling your headlines are or engaging your content is — visitors leave before the words even register.
Colours: Marketing psychologists have studied the effect of colour on customers for years.
Don't choose your business blogs colour scheme based on your personal preferences — use established data to determine which colours will best promote leads through your blog.
Layout: An overly-busy layout filled with columns, links, and ad space will confuse your visitors and make it more difficult to parse your blog content — if they bother trying at all.
Related: Hire a professional web design team to improve your blog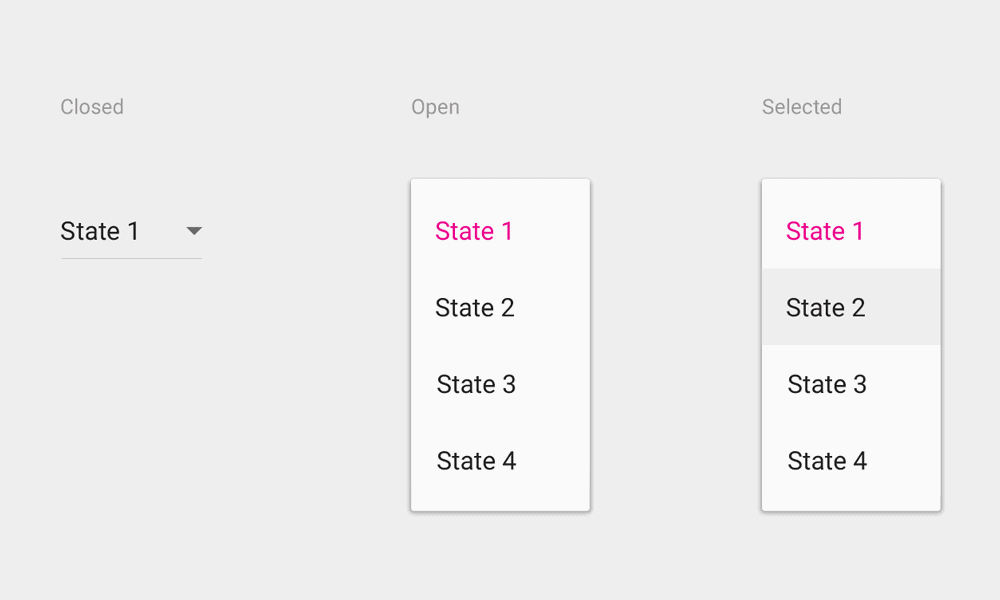 For your blog to generate leads, it needs to lead visitors to your lead forms.
If your customers can't find your call-to-action or links to your lead forms, they won't bother searching too hard for them.
Instead, they'll go to a competitor's website.
Make sure that your blog's audience can quickly and easily navigate to a lead form.
Include the appropriate links in your menu bar.
Link to your lead forms within the content of your blog posts or at the end of each post so that viewers can navigate straight to the form without having to find your menu bar.
This is especially important for customers who syndicate the blogs they follow into an RSS feed — they see only the content of your posts, not the rest of your blog.
Slow Loading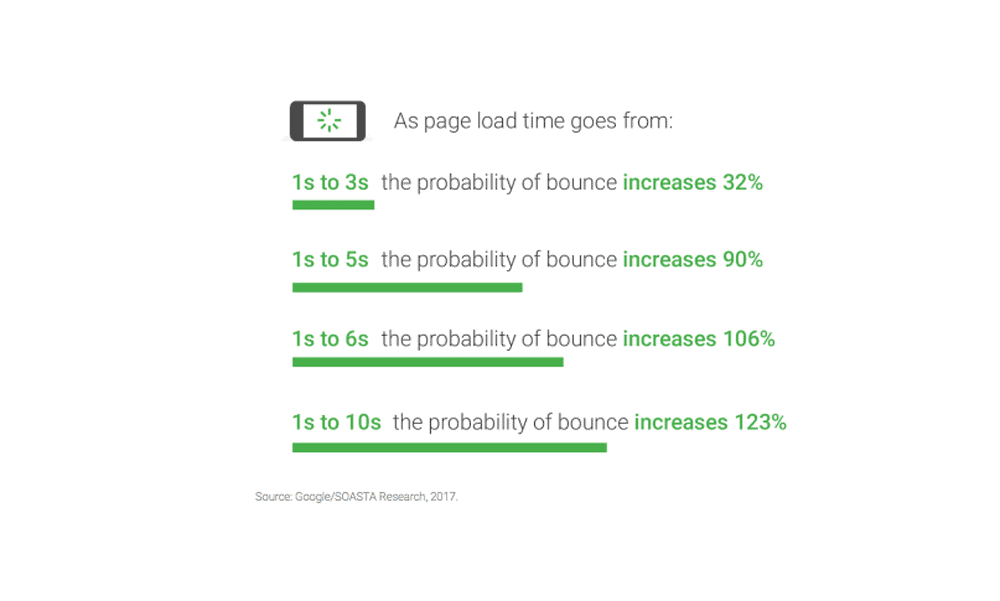 47% of internet users expect a web page to load in 2 seconds or less, and 40% of them will abandon a website that takes more than 3 seconds to load.
Your blog — just like your main website — needs to be optimised for page load speed.
This is especially important given the growing use of mobile devices to surf the web.
More than half of mobile device users expect a mobile site to load as fast as or faster than a regular website accessed through a desktop computer.
If you want users to stay on your business blogs long enough to become a lead, you need to ensure that they don't have to wait to access your content.
Page load time is an SEO issue, and the factors that influence this include: number of images, size and format of images, object, Flash, and Javascript, and other elements that eat up bandwidth.
Make sure that your blog's code and graphics are optimised for speed.
If your blog isn't generating the number of leads that should be expected, you need to find out why.
While content, SEO, and other elements of your blog should be taken into account, the source of the problem may be in your business blogs design itself.
Author Bio: Terry Stone – I'm a co-founder and strategist at Buy Essay Club. However, like to I work with ambitious people like and to develop unique solutions for any business problems.