6 Companies Who Grew Using Brand Ambassador Programs
Looking for ways to bring in new customers?
Don't just rely on traditional ads or other messages that come straight from your company.
Instead, consider harnessing the power of word-of-mouth recommendations, which your customers trust. 
One way to do so is by setting up a brand ambassador program. 
Who are brand ambassadors?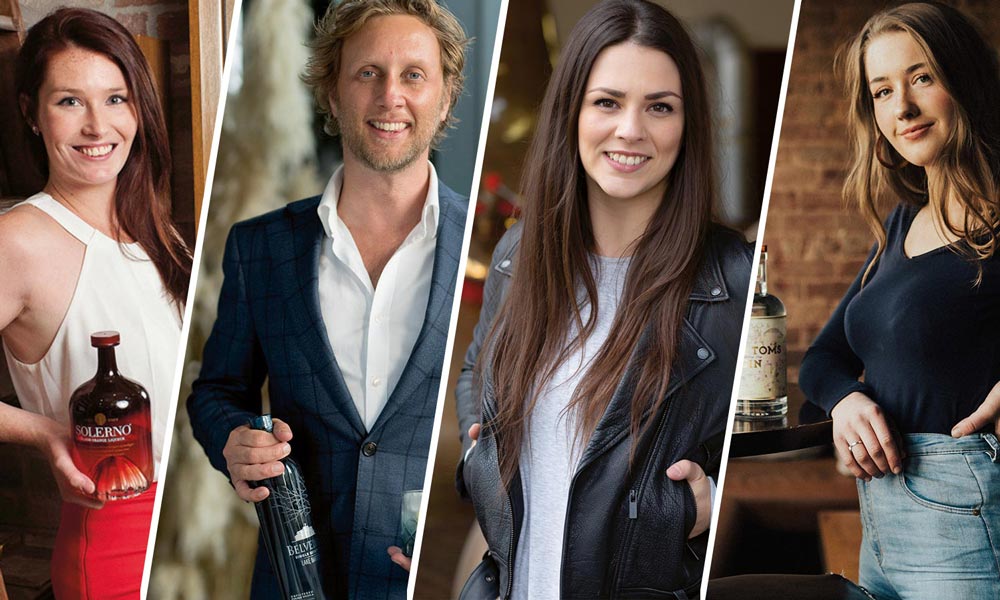 Brand ambassadors are real people who love a brand and actively use its products. 
They agree to promote the brand in the long term, online and offline: on social media and blogs, at events, and through networking.
Moreover, often, they'll share their love for that brand for free, without any incentive or prompting from the company. 
Why? Because they want to see the brand succeed! 
The best brand ambassadors never push products, and they never explicitly tell potential customers to buy.
Instead, they share why they love the product in organic, one-on-one conversations.
Thus, ambassadors give prospective customers good reasons to trust the brand they serve. 
What are the best brand ambassador programs?
A brand ambassador program is a formalised program with rules and guidelines that ambassadors must follow.
Often, it offers incentives to ambassadors for promoting a brand. 
The exact setup brand ambassador programs and the duties of ambassadors vary from company to company. 
Now, let's check out six examples of companies that grew using brand ambassador programs and what these programs involved.
 Then, we'll summarise tips and tricks that you can take away from these programs. 
1. Lululemon
No list of stellar brand ambassador programs is complete without Lululemon.
After all, this athletic wear brand pioneered the concept of brand ambassadors.
When Lululemon launched their first store in Vancouver, Canada, they formed partnerships with local yoga instructors and wellness authorities – niche experts – who offered classes at the store, and who focused on building relationships with customers. 
Today, the globally successful brand continues to rely on local athletes, yoga and fitness instructors, and other health experts who serve as brand ambassadors. 
Lululemon ambassadors are seen as athletic authorities in their community, and most are tied to their local Lululemon stores.
Instagram: @everydaydadathlete
They teach free in-store classes and assist at other events, answer questions about the brand, and commit themselves to make a difference in the communities they serve.
So, they must have a talent for relationship-building, and for holding unscripted conversations. 
They wear Lululemon products during their everyday athletic activities and post their actions on social media, so their community members can see authentic examples of how well these products work in practice. 
Instagram: @daniellebegg
Ambassadors have the first chance to try new products and offer valuable feedback on them.
Top ambassadors are rewarded for their commitment to the brand with the opportunity to attend a multi-day summit.
Focusing on committed ambassadors from the start has helped the brand skyrocket: Lululemon has generated around $3.3 billion in annual sales, and has a market cap value of over $22 billion!
2. Bumble 
Building a base of over 26 million users in just three years?
Growing to over 50 million users as of 2019? Now that's growth worth buzzing about! 
Yes, Bumble's core values (empowering women, promoting online accountability, and fostering kindness and respect) are the main reason the networking app has done so well, but its three brand ambassador programs have also played a key role. 
Bumble focuses on meeting potential customers where they are through their peers, whether it's on-campus or in cities (they call this a "glocal" marketing strategy: used globally but locally-focused and personalised).
Bumble Honeys (student ambassadors) promote the brand by hosting events on their campuses, handing out branded swag, creatively promoting the brand on social media, wearing exclusive Bumble gear, and thinking up other ways to creatively improve Bumble on campus.
In other words, they're experts at guerrilla marketing! 
They know how to relate to their fellow students and how to leverage their campus connections to share Bumble on a more personal level. 
Instagram: @louharco
Queen Bee and Local Bee ambassadors represent Bumble in their cities and towns.
They focus most on organising local events and networking opportunities, but they're also always ready for any one-on-one conversation.
All three types of ambassadors embody the Bumble values: most crucially, they commit to empowering those around them and seek to create a community of support.
3. Red Bull 
Red Bull knows that consumers keep tuning out traditional ads, so it relies on the Wings Team, its global network of ambassadors, to create content, events and experiences that draw people in. 
Experience and adventure are at the heart of the Wings Team, which today is over 2,800 ambassadors strong.  
Wings Team members document high-energy adventures and create other engaging content pieces on social media, drive around in Red Bull cars while sporting branded swag, and sometimes assist at events, including Red Bull's famous sporting events. 
Instagram: @laurencallella
However, most importantly, all Wings Team ambassadors set up sampling opportunities in their local cities and towns, targeted to just the right audience. (Red Bull has used this strategy since 1987, the first year they sold energy drinks!)
These representatives have personalised conversations with potential customers and give them energy when they need it most. (Think business people rushing to begin an early morning shift, students about to pull an all-nighter, or athletes after a long mountain bike ride).
Instagram: @laluuaroundtheworld
Adrenaline and enthusiasm permeate everything that Red Bull ambassadors do.
They "captivate an audience at all times" with their dynamic personality, they know Red Bull like the back of their hand, and they are always passionate about being the face of such a high-energy brand! 
However, how successful is the Wings Team?
These numbers speak for themselves: over 75 billion cans of Red Bull sold in 171 countries!
4. Maker's Mark
Maker's Mark Ambassadors take commitment to the next level. When fans of the bourbon sign on for this ambassador program, they pledge "to introduce friends and family to the smooth, handcrafted taste of Maker's Mark Bourbon."
In return, ambassadors receive free branded swag, insider info about Maker's Mark, cocktail recipes, and invitations to events. 
However, the real prize of the program takes seven years to claim – seven years of sharing a love for Maker's Mark and remaining loyal to the brand. Moreover, oh, is it worth it. 
When Maker's Mark Ambassadors join the program, they get their name on a barrel of bourbon.
The brand regularly contacts them with updates on the bourbon's maturation, and ambassadors can also track this progress on their own from an exclusive Maker's Mark app. This whiskey takes – you guessed it – seven years to mature. 
Once those seven years are up, it's time to reap the rewards.
Ambassadors are invited to the Maker's Mark Kentucky distillery to taste their whiskey, tour the facility for free, and hand-dip a signature, one-of-a-kind bottle with their name on it (available for them to purchase). 
Instagram: @nicole_luvs2dive
This delayed, valuable perk nurtures already faithful fans into some of the most enthusiastic ambassadors around and has helped the brand expand into international markets with smashing success.
In 2018, Maker's Mark sold over 2 million cases of bourbon for the first time.
5. XBOX 
When Microsoft started XBOX, it knew that it would need to compete against two gaming powerhouses (Nintendo and Sony/Playstation).
Also, it had lofty goals of its own: establish XBOX as a system for multiple generations, for gaming, watching movies, and surfing the web. 
XBOX decided to start an ambassador program in 2011 to help accomplish these goals – and took advantage of its gaming expertise to build the program around gamification.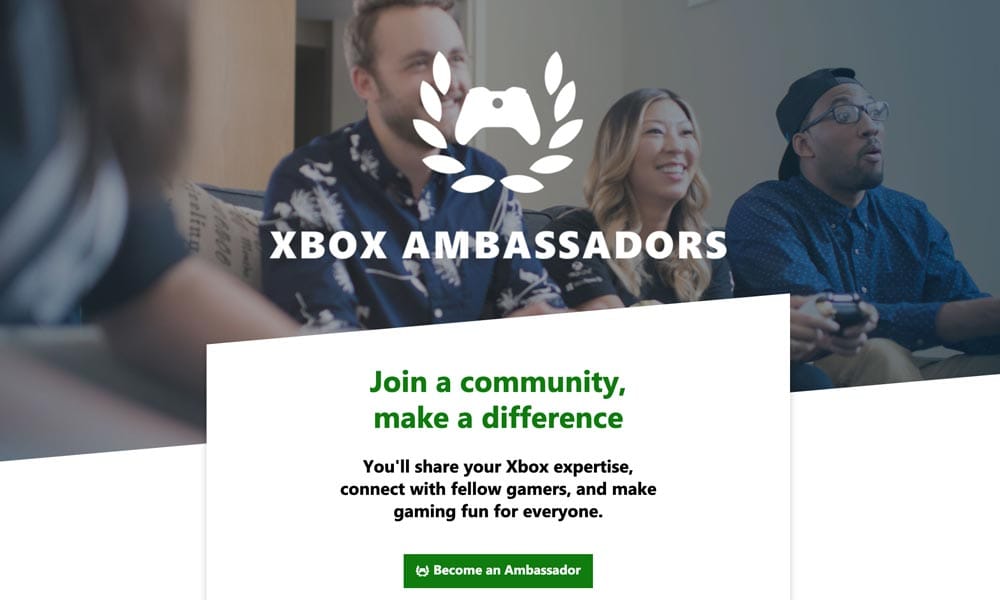 XBOX Ambassadors share their love for gaming, answer other users' questions about the system and games, and help build a positive, safe, and thriving XBOX community. 
The hyper-gamified program motivates ambassadors to keep completing sharing and community-building missions to earn points.
After they accumulate specific numbers of points, ambassadors increase in rank and have the chance to unlock exclusive rewards.
They can also enter sweepstakes, and access insider info before anyone else. 
Top ambassadors are recognised through the Ambassador of the Month program.
Also, friendly competition fittingly comes into play, too: ambassadors can see how they rank based on the points they've earned in a given "season." 
These ambassadors are well and genuinely passionate, as shown on the XBOX Ambassador informational page.
There, one ambassador shared that they joined "to give back to the community that helped [them] find [their] gaming voice," and another said that they "love being able to share [their] love, passion, and knowledge of everything Xbox with [their] fellow community members."
6. Pura Vida
As a socially conscious bracelet brand targeted at Millennials and Gen Z, Pura Vida is a pro at engaging and mobilising loyal fans to share their brand through social media. They know the power of word-of-mouth! 
Anyone can apply online to become a Pura Vida brand ambassador (or rep) through a short application.
Pura Vida. Those chosen receive a unique ambassador discount code to share with friends via Instagram and receive a 10% commission on every sale they make.
They also receive early access to new products, and the chance to enter giveaways. 
Instagram: @puravidabracelets
Interestingly, Pura Vida's first ambassador program wasn't as successful as their current model.
Many "ambassadors" in this stage weren't sharing the brand with friends or driving successful sales – they were only gaming the system for free products because most of the perks came right at signup.
So, Pura Vida redesigned their brand ambassador programs in 2018. 
In this current iteration, rewards are tiered.
Reps must make a successful sale before receiving any free swag, and the stacking rewards (one purchase earns a pack of bracelets; three sales earns an exclusive bracelet; five sales earns an exclusive tee; fifteen sales earns a wave cuff) motivate them to stay engaged in spreading the word.
Instagram: @puravidabracelets
Plus, ambassadors have access to an exclusive social media group, where they motivate each other to keep enthusiastically sharing.
Top performers have a chance to be highlighted as "ambassador of the month."  
Moreover, a dedicated ambassador manager oversees the program, helps set expectations, and encourages ambassadors via social media.
Pura Vida knows their ideal ambassador – authentic, enthusiastic, engaged – and does everything they can to develop and nurture them. 
This effort has paid off. 
In March 2018 alone, Pura Vida received over 14,000 signups for their ambassador program. 
Year-over-year sales from ambassadors increased by 300%.
The average order value of orders made with ambassadors' codes increased by 11% compared to those made without codes.
Customer acquisition cost is 7x lower for customers referred by ambassadors. 
Key Takeaways: Tips for setting up your brand ambassador programs to drive growth
What tips can you take away from these successful brand ambassador programs?
Think about recruiting ambassadors who are authorities in your niche.
Make sure your ambassadors connect well with your audience. 
Set guidelines in your brand ambassador programs, primarily if you're recruiting them from your broader fan base. Please don't give them valuable rewards until they've successfully shared the brand with others over a long period. 
Consider offering tiered rewards/gamifying your program to keep your ambassadors motivated. 
Offer exclusive access to new products and insider info about your brand before they're made available to the public. 
Choose ambassadors with a talent for organic conversation. 
Most importantly, make sure ambassadors genuinely love your brand, embody your values, and are enthusiastic about seeing you succeed!
Author Bio: Jessica Huhn is a marketing content writer at Referral Rock. Referral Rock offers referral program software to businesses of all sizes and believes that every company has the potential to increase their word-of-mouth. When she is not writing, there is a good chance that Jessica is singing, arranging songs, or sharing and enjoying content on social media. She always strives to cultivate gentle strength.
Last update on 2023-05-05 / Affiliate links / Images from Amazon Product Advertising API