How to Launch A Personal Brand with 5 Steps in 2021
There was a time when personal brands weren't consciously started but belonged to the rich and famous. 
Then the digital age came along, and everything changed. 
Nowadays, it's all about inbound marketing where trust, transparency and reciprocity are the pillars of consumer buying behaviour. 
As trust has eroded away from corporations and government institutions, we are seeing the ushering in of a new era: the personal brand. – Marketing Insider
None of us like being sold to via 'shiny' traditional marketing methods anymore which is why personal brands can be so influential.
People buy from people, and more often than not seek out social proof before entering any buying process. 
This is why big influencers can sometimes connect with a brand's audience better than the brand itself.
By following the steps in this post along with lots of dedication and hard work, anyone can launch a personal brand and one day become an influencer. 
There has never been a better time to take action and launch a personal brand of your own.
But, time, this will definitely take! Brands are built over the years, not months.
People can end up failing because they lose their enthusiasm due to misguided expectations. 
Maximise your chances of success by viewing each action in this post as a long-term building block, not a finishing touch.
The initial stages of launching your personal brand are time-consuming. – Quick Sprout
Accept it will take as long as it takes to launch a personal brand. This will insulate you from a loss of belief in the more challenging times whilst simultaneously revealing your true potential and, of course, the first good reason to be followed.
1 – Identify Your True Worth
Personal brands only gain traction when you become viewed as the 'go-to' person for particular problems or required solutions.  
In other words, being good at something won't cut it because the chances are someone else will be the expert.
So, what are you brilliant at?
 It might be specific expertise in your work, a technical skillset you've mastered, or a professional quality you're highly capable in. 
Your personal brand should not be an inauthentic persona. – Thinkific
Of course, it could be something completely different or a combination of all three.
There is no right or wrong, as long as you're great at it and it's useful to someone else. Simple, right?
Sometimes, yes, but not always. 
This step in building your brand can be the most difficult. 
We're not programmed to be naturally and entirely self-aware. 
As a result, people find themselves trying to build their brand on skills which can't be differentiated easily. 
Or, worse still, they try promoting said skills so hard, to get even just a little bit of traction, it all ends up coming across empty and arrogant.
By asking yourself a series of questions, it's possible to work out where your real value lies. 
Be honest, though; this isn't about what you want to be. 
On the contrary, it's about realising what you really are.
Today, avenues exist for personal branding that gives any leader an outlet to influence people's thinking. – Social Media Examiner
Set aside a couple of hours when you won't be interrupted, then answer these questions:
What do you find truly enjoyable? (list individually then answer the remaining questions per point)
Does it involve a talent/ skill of yours? If so, what is it? (be specific)
How does this benefit other people?
What do they say about it? Are you good or genuinely fantastic at it?
What challenges are involved? Why? 
Which challenges are emotional? What are the other non-emotional challenges? 
What type of challenge do you prefer? Why?
With all this in mind, what is the purpose of this ability? And, ergo, what is your goal?
Drill down further if necessary but don't force answers if they don't come naturally. 
Then, expand your answers further. Think about the people who benefit from your expertise. 
What are they trying to achieve? What problems do they face? How can you solve their problems? What benefits do you provide them? 
Their problem(s) defines your purpose. The value this provides them is the foundation of your brand.
2 – Clarify Your Message
Next, it's time to package what you're great at in a brand statement that's unique, impactful and memorable.
Don't over-complicate this because it will evolve as your brand comes to life and people give you feedback (i..e in testimonials and social media recommendations and so on). 
Focus on creating a simple personal mission statement that explains what you do, whom you do it for and how it benefits them. 
The key here is injecting it with your personality because that's unique. 
What you say is very important (obviously) but how you say it is, arguably, even more, critical because that's what gets traction with people.
Share what you've learned to encourage other people in your field or target audience who face similar challenges. – Host Gator
3 – Build Your Online Presence
What good is a strong value proposition if you don't share it with anyone? 
This requires a multi-faceted approach that all successful personal brands share. 
Most people start and finish with social media which is good but doesn't leverage other digital channels and techniques. 
The most influential personal brands will nearly always have their own website, including a blog. 
This is the home of all your intellectual property and the centre of your brand's gravity. 
Over time, often with the help of professionals, a personal website can be developed in both popularity (i.e. traffic) and influence (other sites referring to it). 
It can also allow you to build an email subscription list of followers which, coupled with social media, maximises your influence and reach. 
Have profiles on at least three social media networks – Start with LinkedIn, Facebook, and Twitter or Instagram, and gradually expand. – Quick Sprout
List of digital channels to consider; choose where applicable:
● Personal website with a blog
● Social media:
○ LinkedIn
○ Twitter
○ Instagram
○ Facebook
● YouTube Channel
● Podcast
● Web 2.0:
○ Medium
○ Reddit
● Print – business cards, banners for events (if appropriate) and branded gifts (mouse mat for example)
Ensure that your digital presence is consistent throughout by using the same colours, fonts and any graphics (like a custom logo design – make your own with free online tools like Canva).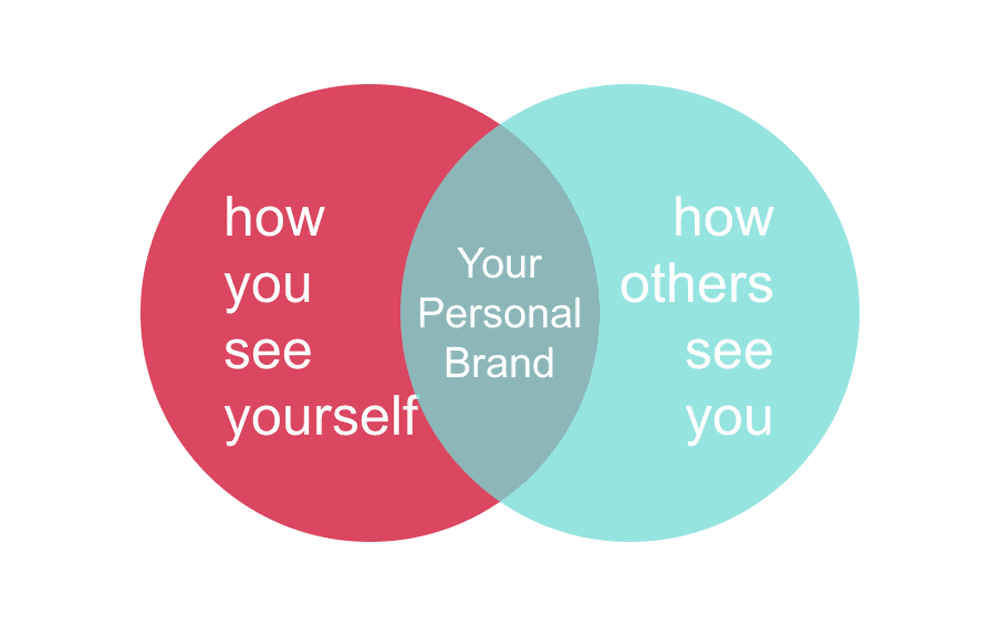 With a crystal clear value proposition in place and relevant digital channels set up, it's time to share what you do so well.
The most efficient and comprehensive way to organise this is by developing a content strategy. 
Break down what you do into the different, albeit specific, problems you solve. 
These are your higher-level topics for all content creators.
Online content can be made up of blog posts, videos (i.e. YouTube), podcasts, social media campaigns (infographics, ads, post series for example), and eLearning materials (like an eBook for example).
Podcasting – "Podcast listening grew by 23% between 2015 and 2016." YouTube – It has more than 1.3 billion users. – Quick Sprout
Ideally, it is a healthy mix of them all.  
Once you begin getting an audience, harvesting the all-important feedback is next. 
Just ask them for it! Use Google Docs to create a simple survey, for example. 
This allows you to understand precisely what they want and fine-tune your content accordingly.
Content creation is time-consuming and hard work but is the beating heart of your brand. 
Dedicate as much time to it as possible, and always (without fail) create it with the same tone and temperament as your mission statement.
5 – Connect, guest post, 'follow' and 'like.'
If content creation is one half of the battle, promotion is the other. 
There is no point crafting wonderfully insightful and helpful content if no-one gets the benefit of it. 
Be active across all your digital channels. 
Share your posts on social media, 'like' those of others and take care to comment with honest feedback.
Defining a target audience is important for organizations, and it's also important for individuals. – Digital Marketing Institute
Take a genuine interest to follow others (which is an excellent source of learning in itself), and, in doing so, build your following.  
Join relevant Facebook groups to get involved. 
Take them, and any associated 'tweeting', seriously by participating in the discussions. 
Talk passionately about your subject matter and enjoy yourself. 
Doing this consistently will inadvertently promote you and your brand across such digital hangouts. 
This is how your influence comes to be: respected people providing social proof you're the real deal. 
Freely available content management software like WordPress makes starting your own blog very affordable and straight forward with the right guidance. 
Learning to do this yourself makes much sense because you maintain total control over your workflow.
What's more, guest blogging is one of the most potent ways to launch a personal brand whilst growing your website's domain authority (which directly impacts on Google rankings).
Identify blogs in your niche then reach out to them for a guest post (which some of them will advertise on their site). 
Just make sure you follow their guidelines and make any post the best it can be. 
In addition to building relationships with other bloggers (and influencers) in your space, it might also reap some direct referral traffic in the process (a link back to your blog is the norm in a guest post).
Now its time for your brand to grow. 
In every communication medium with your target audience, whether it's a blog post, email, webinar, or social media post, you stay true to your brand statement.
Be as helpful as possible; create amazing content, and network with others to build rapport and credibility. 
Don't hold anything back. 
It's all about 'givers gain' and is how all digital brands are built and maintained in the modern-day.
Key Takeaway to Launch a Personal Brand
By following the five actions above, anyone can conceive, start and launch a personal brand successfully. 
But, there is a sixth action that is more critical than all the others added together: believe in yourself. 
The most crucial facet of brand creation is personality, so inject yours into everything you do. 
This requires a degree of confidence which you might not have called upon before. 
Remember your talents from step one and your mission from step two. 
A personal brand is simply the continued expression of your value to others. 
Make your personal brand authentic, consistent and influential simply by being your genuine self. 
Embrace it wholeheartedly and most of all, enjoy the journey.
Everyone has a personal brand, whether they manage it or not.- Host Gator
Author Bio: Gav Stevens is the founder of Webbit, a digital pathfinding consultancy. When he's not seeking out the right question, he loves enabling others to 'do-it-themselves' (like he did) by blogging about his professional knowledge and experience. Connect and stay tuned with him on Twitter and LinkedIn.