Rethinking the Way You Promote Your Brand Online
If you've been managing any business lately, you must've been using online marketing tools to promote your brand, products, and services.
After all, there are 4.5 billion Internet users globally, and it would be foolish not to exploit the opportunity to reach your prospects from across the globe.
The real issue is not whether you should promote your brand online, but instead how to do it most effectively.
Today, almost every business has a clearly defined digital marketing strategy, and your job is to find alternative ways to engage the audience.
It's not an easy task, but there are a few tricks you could use to outclass rivals from your niche.
In this post, we will discuss 10 ways to rethink and promote your brand online effectively.
1 – Conduct an All-Encompassing Content Audit
Content marketing is the essence of online promotion, and you should start the quest by conducting an all-encompassing website content audit.
It's a critical step because content creation costs 62% less than traditional marketing, but generates three times as many leads.
How can you do a content audit? It's a multiple-step process, so let's take a look at the essentials:
Make a list of all posts on your website. Categorise all items based on dates and topics.
Check content-related metrics for each post. That includes the number of clicks, dwell time, engagement rate, bounce rate, and so on.
Identify the most significant gaps in your content strategy, as well as the pros.
Use those insights to make an in-depth profile of a typical reader.
Create a brand new content plan that focuses on the most popular topics.
It's a simplified explanation of what a content audit should look like, but you probably got the point already.
If done correctly, the content audit will show you how to make new posts much better and more attractive.
2 – Stop Focusing on Your Brand and Start Focusing on Your Audience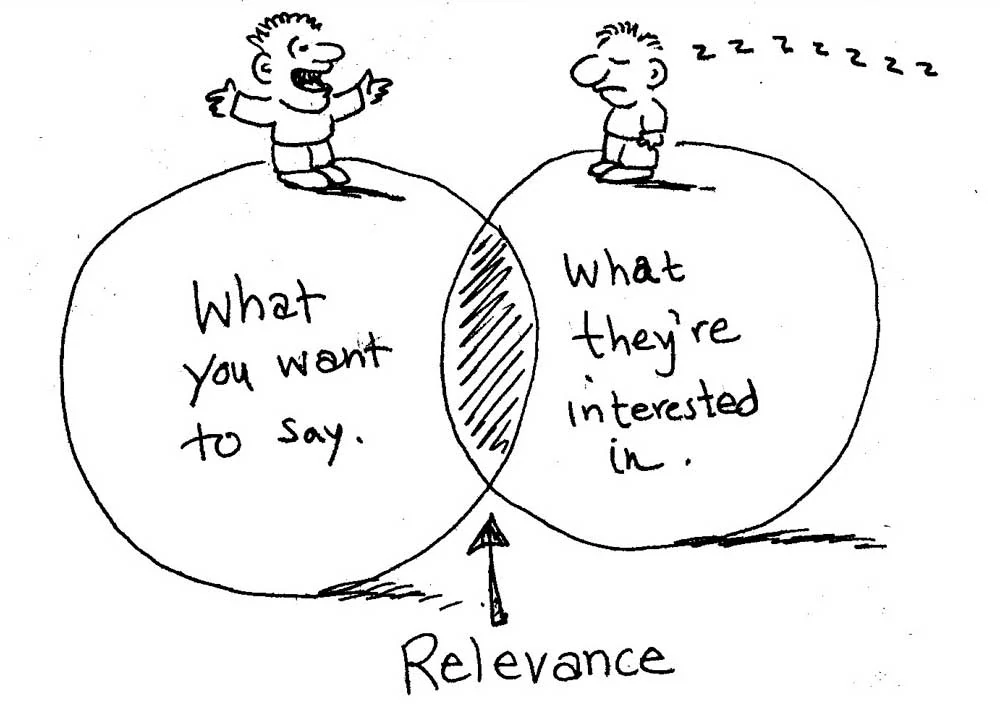 The second tip we have for you is to stop focusing on your brand and start focusing on the target audience. What does it mean?
It means that most content creators behave brand-centric and write from the perspective of their own businesses.
This is not the right approach because consumers don't want to see you bragging about the superiority of the brand.
On the contrary, they want you to present them with the benefits of using your products or services.
They want you to explain how your brand can improve their lives, and the only way to do it is by concentrating on your customers' needs.
Write about their everyday problems and describe how to solve them.
As soon as users realise that you are trying to walk in their shoes, they will begin taking you more seriously.
3 – Take Advantage of Power Words
We are still in the content creation realm since there is another crucial detail to mention here.
By definition, a good piece of content is almost always short, clear, and concise, but the best marketers use another secret weapon to keep the audience on the edge of their seats.
The secret lies in the so-called power words.
These are the words and expressions that can convince people to take a specific course of action.
The list of power words is very long, but we can mention some of the most impactful options:
– You
– Because
– Now
– Free
– Secret
– Instantly
– Amazing
Although it may seem irrelevant in the eyes of a typical consumer, power words proved to be very successful at encouraging users to take action.
4 – Add Social Sharing Buttons to the Website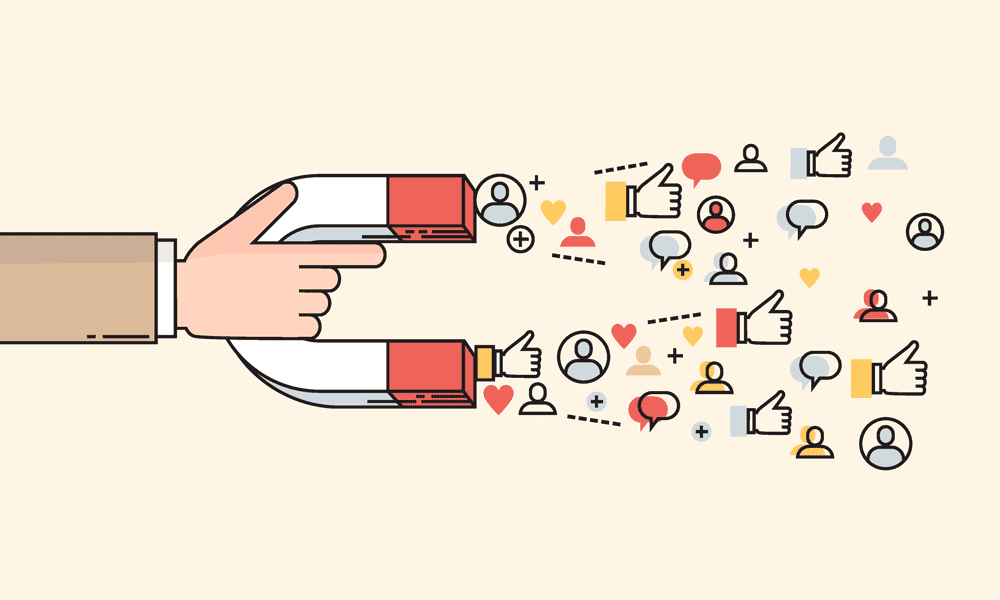 Social networks are massive lead generation resources with more than three billion daily active users from all over the globe.
In such circumstances, it is fair to say that social platforms are as crucial for brand promotion as your website.
Your goal is to make the most of it by allowing website visitors to share content on their social media profiles quickly and effortlessly.
You can do it by merely adding social sharing buttons to the website.
Don't be afraid as it doesn't require too much work from your side – all it takes is to install a plugin and choose the desired social icons.
If you are running a site on WordPress, you can install a tool called Social Media Share Buttons, but feel free to check out other alternatives as well.
5 – Rethink Your Marketing Channels
When it comes to brand promotion, most companies stick to good old marketing channels such as official websites, email newsletters, and social networks.
However, we strongly recommend you rethink your marketing channels and take the extra step to maximise the visibility of the brand.
Don't get us wrong – Facebook and Instagram are a must, but you can do much more if you add more channels to the brand promotion strategy. What are the best alternatives here?
First of all, you should think about the relevant business directories that could give you additional exposure to the target audience.
This is particularly the case with local directories if you are running physical stores.
Secondly, you could test question-and-answer websites like Quora to promote your brand.
People go there to find quality answers to all sorts of questions, so you might as well give them industry-related explanations and inspire at least some users to check out your brand.
Another thing you can do is to create a brand channel on YouTube.
This is by no means a new marketing channel, but lots of businesses fail to exploit it because it demands investments and hard work.
Given the fact that video content is booming these days, rest assured that YouTube videos could earn you many fresh leads.
6 – Grow the Base of Loyal Fans and Customers
Do you know that 80% of a company's revenue is generated by 20% of its customers?
It's a well-known business principle that proves the impact of loyal customers on business performance.
If you think about it for a moment, you are going to realise that the best idea to promote your brand is to grow the base of loyal fans and consumers.
Looking at it from a different viewpoint, we can say that acquiring a new customer is anywhere from five to 25 times more expensive than retaining an existing one.
Therefore, you must try to grow the number of long-term clients and turn them into genuine business drivers.
You can do it in many different ways, but the usual tactics include the following:
– Social media engagement: Ask questions and reply to comments regularly.
– User-generated content: Invite fans to create brand-related posts.
– Premium offers: Give loyal fans exclusive perks and incentives to keep coming back.
7 – Publish Case Studies Instead of Testimonials
Every marketer understands the power of testimonials.
Reports show that almost 75% of consumers identify word of mouth as a key influencer in their purchasing decisions.
However, we believe that testimonials are losing credibility because they are easy to manipulate.
Besides that, people tend to trust video content much more than plain text, so you should think about publishing case studies instead of testimonials.
Take a look at the McKinsey case study interview.
It's a 7-minute video that perfectly captures the idea behind the business and therefore looks more credible than text, and image-based testimonials could ever be.
8 – Give Your Website a Brand New Boost
Another thing you can do is to give your website a brand new boost by supercharging its performance.
Keep in mind that 93% of all traffic comes from a search engine, which means that having a low-performing website can kill your brand promotion aspirations.
How can you improve the functioning of the website? We can tell you a few quick fixes:
– Make it mobile responsive and fully responsive because most users surf the net using smartphones.
– Make it very quick because users expect a website to load in three seconds the most. A tool like Pingdom can help you with that.
– Simplify website navigation to ensure a more straightforward user experience.
9 – Create Appealing CTA Buttons

This one goes without saying, but we have to remind you that calls to action (CTA) can make or break your business dreams in the long run.
After all, the ultimate objective of every business is to inspire user engagement and drive conversions.
A perfect CTA button is large enough for users to see it instantly.
At the same time, CTAs have a different colour than the rest of the content and stand out from everything else on the webpage.
10 – Don't Forget to Promote your Brand with Ads
Most of the tips we mentioned above are free to implement, but the time has come to say a word or two about the tactic which requires a marketing budget.
You don't have to spend a fortune on advertising, but you do have to use it because it is often the only way to stand out from the crowd of similar content.
According to the research, Internet traffic funnelled through pay-per-click advertisements brings approximately 50% more lead conversions than organic web traffic.
Organic promotion can only get so far in the attempt to win over the audience, so make sure to use advertising platforms and give your brand a big boost almost instantly.
Conclusion
Online marketing is far from being a novelty in the business universe, so you should already be thinking about the ways to improve and upgrade your promotion strategy.
Our post showed you 10 ways to rethink and promote your brand online.
From content audits to digital advertising, all the tips we mentioned above will contribute to the visibility of your brand and help you to strengthen relationships with your customers. Which tip to promote your brand did you like the most here?