Top 10 Ways to Improve Customer Experience Strategy in Web Design
Constant technological developments have led to business shifting to electronic mediums since the 90s. Ecommerce has since then continued to grow and evolve each passing day. 
It has paved the way for a host of opportunities and aspects such as web design, web content and management, email marketing, SEO, online promotion, and more. 
The reach of the internet and technology has become so vast that it makes up a pivotal part of business altogether. Today, your online presence can undoubtedly make or even break your business.
Web design has emerged as one of the most crucial features of business, and especially so for the eCommerce industry. It holds power to impact your audience by invoking various emotions in them, helping them take initiatives. 
Your web design can get them to remain on your page and know your business better or leave and turn to your competitors. Thus, for leaving lasting impressions on the audience and achieving brand loyalty, your web designing process must be well-thought, carefully planned and passionately executed.
Studies have shown that most people prefer beautifully designed content over plain and simple content. It is, therefore, essential to keep this in mind while preparing a website as it represents your business to the world. 
Highly-engaging and appealing web design is necessary to attract and retain customers. To get a better understanding of the importance of web design today, let us have a look at some of its benefits:
For leaving a good first impression
Building trust with customers
Achieving a competitive advantage
Boosting revenue
The entire world today practices e-commerce business. Having an excellent website for a company has, therefore, become mandatory to increase sales and improve customer experience. 
After all, the customers will get to know your service from the information you put on your website. Therefore, web designs are crucial both for making them understand your business and in marketing your service as well. 
Take note of the following point in choosing a web design for your website to improve customer experience:
1 – Appearance
Attractive and appealing web design is mandatory to build a good impression on your audience. The design must also be easy-to-understand to prevent misunderstanding and confusion. 
If the users find your website dull or too cluttered and confusing, they will lose interest to visit your website further or know about your organisation. 
Also, think of colours that will grab visitors' attention. They play a vital role in evoking feelings, both positive and negative. Pay attention to your target audience's age groups, likes and interests when deciding for colours for your web pages.
2 – Visibility
Your homepage should have all the critical details of your website. They should be easily visible and accessible to visitors. 
In simple words, you must make sure the visitors find what they are looking for in your website without difficulty. 
Avoiding complicated web designs is a must while creating your website. This will help in preventing confusion and make the overall process smoother. No one will like to use a complicated-looking website with the haphazard placement of information.
3 – Accessibility 
It is important to note that the more user-friendly a website is, the better is the customer experience. 
No customers would like to visit a website that is difficult to access and use. You also need to make sure your customers can access your website from any device and can utilise your service from anywhere. 
This will help increase their convenience, encouraging them to use your services more. After all, the ultimate goal of your website is to provide assistance and make it easier for customers to access it as well.
4 – Images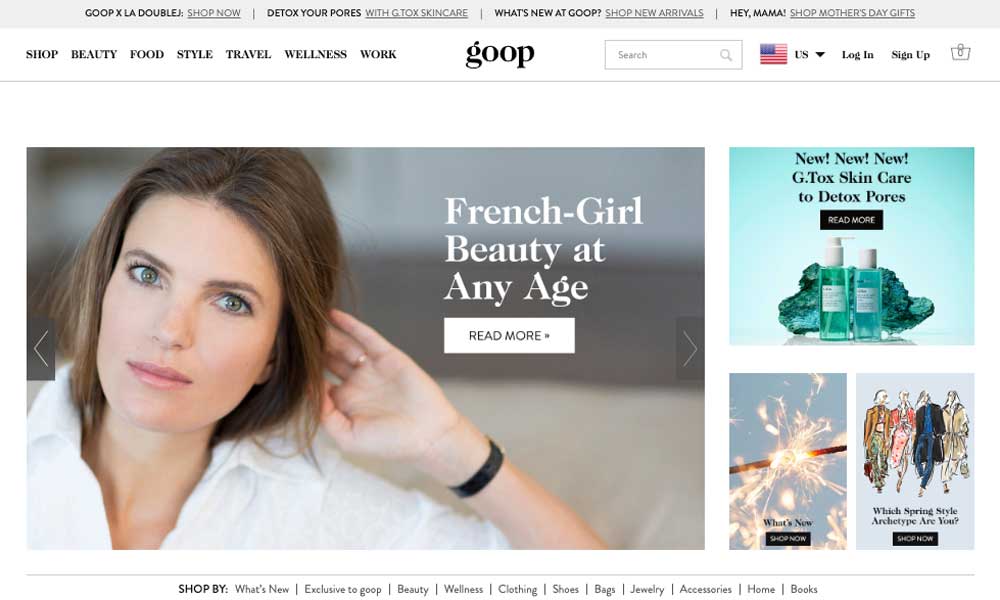 Images are powerful tools that can quickly grab attention and put across messages more clearly and promptly as well. 
You can use images that are relevant to your business for your website for better impact. Choosing original, professional and creative photos can enhance your website's impression. 
You can also optimise images to maximise the load speed and minimise wait time. The images used must be aligned with your organisation's goals and values. Using impressive photos will act as an extension of your brand.
A website that is easy to navigate through is an essential feature of a good website. A clear design with visible and adequately-placed details will help them browse through various sections effortlessly improving the chances of them returning for more. 
With proper planning, your audiences will navigate their way into taking positive actions that will benefit the business. 
The design must be created in a way that guides them quickly to take adequate steps without confusion. That is why you need to make sure the details of your site are visible and are easy for them to navigate without fail and conveniently as well. 
6 – Visuals and typography
Visuals and typography play a key role in designing your website. Original and creative visuals with a unique font style will give your brand a particular image. 
By standing out, these visuals will help customers easily differentiate your brand from the rest. It will not just help you grab customer attention, but also facilitate branding and customer loyalty in the long run if consistency is maintained. 
Using visual features in designing your website can help people understand what your website is all about even with a few words. Therefore, keep this in mind when designing your website with visual elements and typography. 
7 – User Experience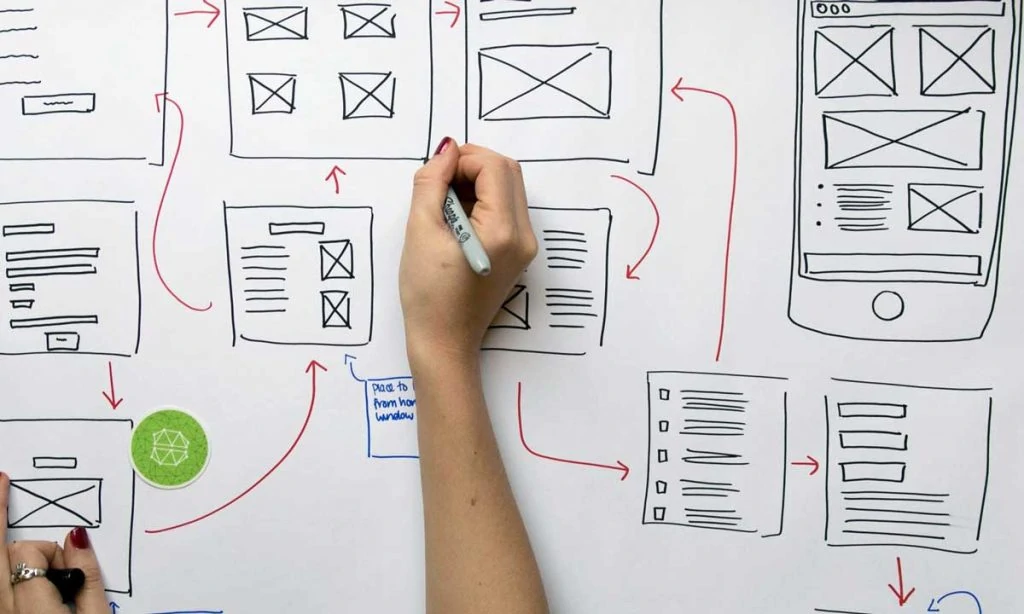 You can make use of many features in your web designing process for providing a meaningful and relevant customer experience. 
Adding customer reviews will reflect on how you value your customer's needs and opinions. Keeping customer experience as your priority in designing your website is the crucial point in creating a successful website. 
By making use of more such simple yet useful tools, you can make your customers feel like they're cared for.  
Such methods will show how your brand can provide the services your customers are looking for in the easiest and most-effective way. 
8 – Customers' needs 
Understanding what your customers want is a prerequisite for designing an efficient website. Pay attention to what customers are looking for from your site and services. 
That is why extensive research is imperative for the purpose. Many factors like age, likes, interests, trends, and more come into play when dealing with appealing customers. 
Careful analysis of such elements must be carried out and then implemented when designing the website. 
Also, it is essential to keep in mind that some customers might just be checking your site for the first time to check out what your business is all about. 
Giving a great first impression becomes essential to make a significant impact on them. 
9 – Logo Design
You must already know that having a logo for your business is a must. All business websites have their logos to represent their brand. 
It is what gives your brand identity and separates it from the rest. The logo can adequately reflect your business and the values it upholds. Also, make sure you have an eye-catching and creative logo design. It can also be simple yet professional at the same time. 
10 – The content organisation
It is essential to have your content organised systematically for ease of information gathering by customers. 
Easily accessible and visible content must be the goal for any kind of website. Categorising your content into separate blocks is an effective way to prevent confusion, improving customer experience. 
Each of the blocks will show the category that you want to include in your website in a clear and organised manner making it convenient for consumption. 
Your website content should be well-aligned with your business goals. Since it is going to be the virtual representation of your business to your customers, the details you provide should be presented with clarity and should remain right to your business. 
When you have a well-designed website, you can make both a professional and profound impact on your customers. 
They will not just get to know about your business and your services from your website, but also your values as well. Therefore, it is crucial to have a well-designed website to portray all these essential features appropriately. 
Paying attention to all the details you put on your website is essential to put across the message more clearly. 
Small details like your homepage, contact details, legal information, etc. should be easily accessible and visible to your website visitors. 
It is essential to maintain originality and creativity better to market your services and your brand through your website. 
Technical details like products having separate links with product details are a must. Although your website deals with marketing your business online pretty well, we still suggest you use traditional tools like Business cards to boost your business offline as well. 
Whatever the methods used, your ultimate goal must be to improve user experience and engagement through your on and offline marketing platforms. 
Why do you need to have a well-designed website?
Effective website design is the key to market your products to your customers in the most effective way. 
Promoting your business and creating a good brand identity is possible with the help of proper designing. 
All in all, it can help you grow your business and reach a wider audience significantly. 
Having a user-friendly website can give a pleasant experience to the customers, making them want to use your services more. 
You can keep your web design creative yet straightforward and convenient at the same time. 
A well-designed website is attractive because it is simple and has information your customers are looking for in the right places. 
Complicated and difficult to understand website can leave customers confused and conflicted. 
Although service is the prime focus of your business, a good design can act as an aid in that matter. 
That is why most well-designed websites invest their resources in using visual art, and more audio-visual methods to engage their customers. 
The customers can easily understand your service according to their needs through such methods. 
Elements discussed above, such as appearance, clarity, typography, colours, images and visuals, etc. are of great importance while creating a website. 
We suggest you take note of the points discussed above on customer experience when designing your website. 
Top 10 Books on Customer Experience
Sale
Bestseller No. 1
Bestseller No. 2
Bestseller No. 3
Bestseller No. 4
Sale
Bestseller No. 5
Sale
Bestseller No. 6
Bestseller No. 7
Bestseller No. 8
Bestseller No. 9
Bestseller No. 10
Last update on 2021-10-16 / Affiliate links / Images from Amazon Product Advertising API