What Does an Effective Contact Page Look Like?
Your Contact page sets the tone for communication between you and your customers. Not only should it be easy to locate, but certain factors make it more usable than others.
Creating a fantastic Contact page isn't as simple as following a guideline. Each brand has specific goals and must meet the needs of its target audience.
Internet Live Stats reports 1.89 billion websites currently, with the number changing constantly. Consumers expect to see on every website they visit an easy way to access customer support.
Sometimes a toll-free number appears, and sometimes it is a live chat option. The key is to make your company accessible to leads and current customers.
Customer expectations are different than they were just a few years ago. People want more personalised service and want to know they can trust your business.
The only way to ensure that is to allow them direct access to your customer service department via features such as live chat and telephone support.
Why Is a Contact Us Page Important?
Have you ever visited a website with no clear way to contact the company? People have no reason to trust you. You have to reassure them you'll stand behind your products.
If they see several options for getting in touch, they're much more likely to part with their hard-earned dollars.
There are several ways to ensure your Contact page is up to par. One of the best ways to learn is by studying a few examples, too. Try these tips to improve yours today.
1 – Make It Easy to Find
Your contact information should be as easy to find as possible. Your site visitors should never have to search for it.
Traditionally, the contact tab appears on the right end of the navigation bar. You can also include a phone number in the upper right corner of the page.
Additionally, you should have a link to your contact page in your sidebar and your footer if you have one.
Please make it so people can quickly locate it no matter where they are on your page. They should never have to search for the information.
Not only will the user grow frustrated if they have to hunt it down, but they might grow distrustful of you and suspect you of hiding it on purpose.
2 – Offer a Time Frame
If you offer a form, make sure you let people know approximately how long it might be before they hear back from you.
If you say 24 hours, strive to respond more quickly. It's best to overestimate the delay and exceed expectations.
The faster you can respond to your leads, the better. Much buying is on an impulse.
The longer you wait between initial contact and getting back in touch, the more chance you'll lose the sale. You may even want to install a live chat option to solidify sales immediately.
Shutter and Sound offers a contact form to collect some basic information. They promise to be in touch within a few hours, which helps the user see they'll have an immediate response.
Again, make sure you can deliver on the time frame you promise, so watch how many customer service agents you keep on staff to ensure you can quickly meet demand.
3 – Cut Clutter
Remove anything from your page that doesn't meet the objective of sharing contact information. You don't need links to articles, tons of images or other elements.
The entire focus of the page should offer opportunities to speak to your customer service team. 
You should have a single call to action (CTA). All the elements on the page should point to the CTA.
You can also add additional white space around the most critical elements to draw attention to them.
4 – Revamp Your Headline
Your Contact page should feature a headline that draws the user in. Does the headline encourage users to submit a contact request? Does it make it clear you're open to communication?
Try different options, conducting A/B tests on each headline. Which one do your customers respond best to?
You can continue to tweak your headline until you get the response you'd like to match your brand's personality.
Unbounce uses the headline "We'd Love to Hear From You" to encourage people to contact their support team.
They then offer four directions users can go to get help. The CTAs under each option vary, saying things such as "Let's Chat," "Get Support", and "Get in Touch."
By using a typographical hierarchy, it's clear which language is the heading and the steps users should take once they land on the Contact Us page.
5 – Gather Enough Info
Make sure your contact form gathers enough information to create an excellent customer relationship. You want to send details pertinent to the lead.
You can only do that if you know what problems they're facing and how you might solve them.
At a minimum, gather a name, email, phone number and let them choose from a list of popular situations. At the same time, don't make your form so long that people bounce away.
If you have them fill out endless amounts of data, they may leave your site.
There is a magic number of form fields people will complete, and then they'll leave. However, it varies for each type of site.
Conduct split testing to see what works best for you and how much information people will provide before leaving.
People appreciate personalised service in an impersonal world. When you greet them by name, you make an impact.
If you segment them into a specific mailing list based on their needs, you can send a series of autoresponder messages to onboard them.
6 – Show Your Personality
You've likely spent a lot of time and effort developing a brand image. What is the personality of your business?
When people come to your site, do they expect fun and youthful or serious? Don't be afraid to extend your personality to your Contact page.
The language you use should match the wording on the rest of the site. Don't be afraid to include relevant images.
Run your page past others in your company. Does marketing have any suggestions? Does the page meet the needs of your sales department? Is there anything missing or unnecessary?
River Pools knows that people get in touch with them to request pricing on their fibreglass pools. They offer a request price page.
They also include a short video reassuring people about how they use the information they share. It matches their brand personality where they reassure homeowners of the quality and service they provide.
Putting one of their company leaders on video adds a face to the brand message. It encourages people to reach out if they have additional questions.
7 – Add Trust Factors
A good Contact page encourages visitors to trust you.
In addition to sharing phone numbers and ways to get in touch, you should also add links to social media pages where users can interact with your brand.
Encourage people to leave reviews so that others can see their unbiased opinion of your products and service.
If you belong to any professional organisations, include the emblems for those on your contact page.
Do you have testimonials from happy clients? You might want to add a quote somewhere on your contact page to show how pleased others are with you.
Don't be afraid to even link to outside reviews via your contact page. While you don't want it too cluttered, it's fine to add a few trust factors to spur those on the fence toward fully reaching out.
8 – Tweak Your CTA
Your call to action wording can make a big difference in how users respond. The simple "Contact Us" option works.
People know what it means, but it might also be seen as a bit boring. You can use other options, such as "Give Us a Shout," "Talk to Us", or "Let's Chat."
The language of your CTA should be personal. The first or second person works best.
Include an action verb, so the user knows what happens when they click the button. Use language that matches your brand's tone.
As with other elements of your Contact page, you should test different options until you find the one giving you the most effective conversion rate.
Pay attention to the quality of your leads, too. If you get a ton of submitted forms, but they don't convert into leads, you may need to change your wording a bit more.
You want to hear from those who are genuinely interested in what you have to offer. Your CTA must pull in your audience and point those who aren't going to buy from you in another direction.
Savory Spice sticks with simple language. The headline reads "Contact Us." They then offer many options to get in touch, including a form with the single word "Send" as the CTA.
Note the short number of options on the form. The user only has to share the most pertinent info.
9 – Check Your Confirmation Page
What happens when the person clicks on a link to submit the form? Do they receive confirmation that it went through? What does your Thank You page look like?
Put yourself in the shoes of the average consumer. What do you want to know when you fill out a form and submit it?
You may want to add details such as approximately how long it will be for a response, whom the email will come from and what they can expect during a phone call.
Be as specific as possible to prepare them for communication from your brand.
Test all links and submissions to make sure everything functions properly. The last thing you want to do is leave a customer hanging. Let them know you received their information, and someone will be in touch soon.
10 – Embrace Live Chat
There are some types of businesses that lend themselves to live chat better than others.
For example, if you run an e-commerce store, you genuinely need a live chat to answer questions before people place orders.
Chatbots allow you to preprogram some often-asked questions. However, it would help if you also highly trained agents who could step in and answer specific concerns that might not cover in your FAQs.
11 – Utilise New Technology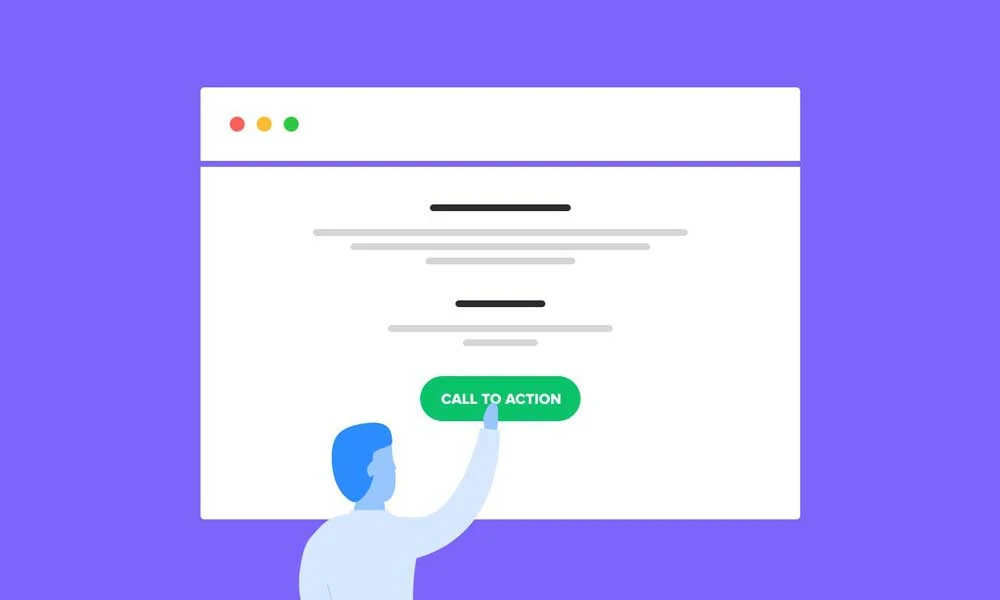 Technology changes rapidly. For example, more people add smart speakers to their homes each year. People then use voice search to find products and services.
If your site is voice search capable, you grab these potential leads.
Other technologies that companies would be well-served to explore include apps, text messaging and video communication. You can converse via SMS or an app you design for Android and iOS devices.
Training your agents to talk via video conference can add a personal touch to otherwise dull conversations.
This type of service might work particularly well for people who need help with styling for interior design, hair colour, or clothing options.
Think through the product you sell and what technologies might work best with your audience.
IKEA is an example of a brand using augmented reality to show people how furniture might look in a room in their home. Augmented reality may or may not be best for you, but be aware of the option and how it might work.
Focus on the Contact Page
Designers often add the Contact page as an afterthought. Rather than putting the design last, make it one of your top priorities.
After all, it is likely one of the pages most frequently visited by your users. It should, therefore, be one of your first design considerations.
Make sure you consider the page as part of the overall design of your site. Is it easy to find? Does it match the personality and tone of the rest of the site?
Once you complete it, take a step back and consider if it's serving the purpose you need it. With a bit of extra forethought, the Contact page will be one you can be proud of.
Author Bio: Eleanor Hecks is editor-in-chief at Designerly Magazine. She was the creative director at a digital marketing agency before becoming a full-time freelance designer. Eleanor lives in Philly with her husband and pup, Bear.