The Importance of Brand Consistency (and How to Achieve It)
No business gets far without good brand consistency.
At the same time, there is a difference between good and great.
Why aim for good when you can achieve extraordinary?
Achieving greatness in any area of life requires knowledge, understanding, and intelligent application of both.
When it comes to branding, creating a great one requires several factors, but one of the most important is brand consistency.
Your brand is about much more than your logo design, website, products or services.
Your brand summarises what others think of you, so you cannot afford to send mixed messages.
A stable and robust identity is required; your brand will only go from strength to strength when established.
Building a brand takes time and patience.
Building a solid brand identity does not happen overnight.
It will take careful research, planning and plenty of communication with those who know you, what you are about and what you are trying to do.
These are the best people to talk to, as they can give you an idea of how you come across.
Discipline and commitment are required.
For others to believe in your brand, you must believe in it first.
You must make changes and be open to new developments along the way.
Neither of these will affect your brand overall if you go about them correctly.
It is important to remember that you are not necessarily seeking a widespread appeal.
You are trying to appeal to those interested in your particular niche, so your brand should be designed with this in mind.
The more precise your brand, the more your ideal audience will appreciate it.
Why is Brand Consistency Important?
There are many reasons why brand consistency will make or break your brand:
Consistency means that perceptions of your brand will not change drastically
Consistency gives the appearance that you are professional and stable
Consistency gives the impression that you know exactly what you are about
Consistency saves you money – no drastic and expensive changes are required
Consistency makes everything clear – people know what to expect
Consistency implies purpose and quality – you are committed to what you offer
Let's get into what happens when you have a consistent brand: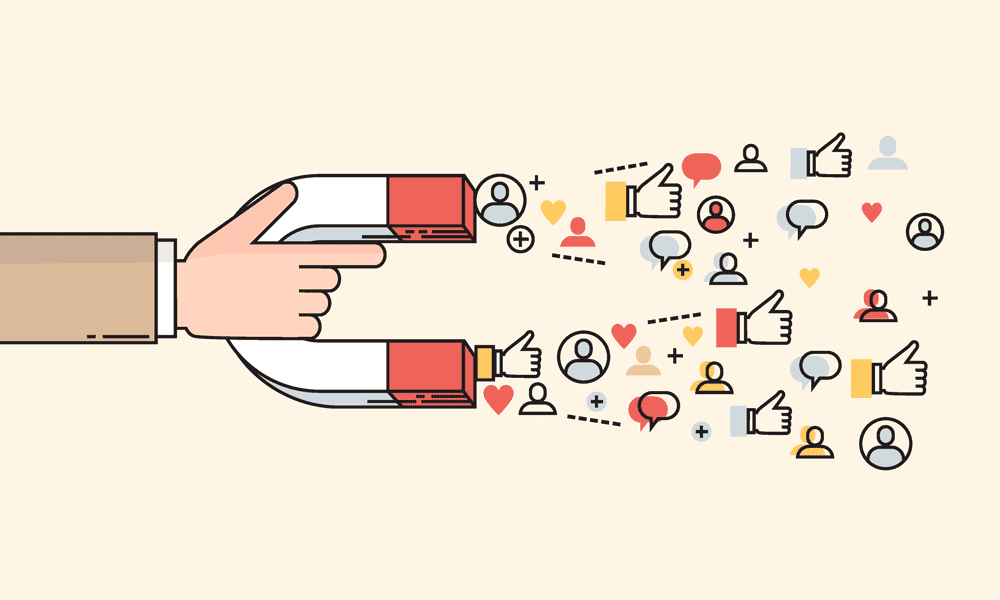 Marketing (mostly) takes care of itself.
Once you have established a strong and stable brand, people know exactly what they can expect from you.
You no longer need to convince them of what you are about or what your products and services are about.
If they are already customers, they will probably continue to be customers.
The sales will keep rolling in, and word-of-mouth marketing is much more likely to happen.
Complex sales and substantial marketing budgets could be a thing of the past.
Of course, many large brands have equally enormous marketing budgets due to their success.
They will probably keep ploughing in funds to expand the business further, but the point is that they do not necessarily have to – their previous consistency has already paid off.
People will feel that they understand and can trust your brand.
Think about what happens when you meet a new person.
If they are always saying and doing different things, they are tricky to figure out.
Who are they?
If you cannot answer that question to any actual degree, you may not be comfortable around that person.
This is because humans strive to relate to each other.
They want to find an affinity of some kind to feel comfortable.
In business, there is an unspoken expectation that predictability is essential.
If a store is only open when the manager feels like opening it, people will find another store.
Customers need to know that if they make a journey to this store, it will be open at the same time as last week.
Your brand is no different.
If it is unpredictable or confusing, people will go elsewhere.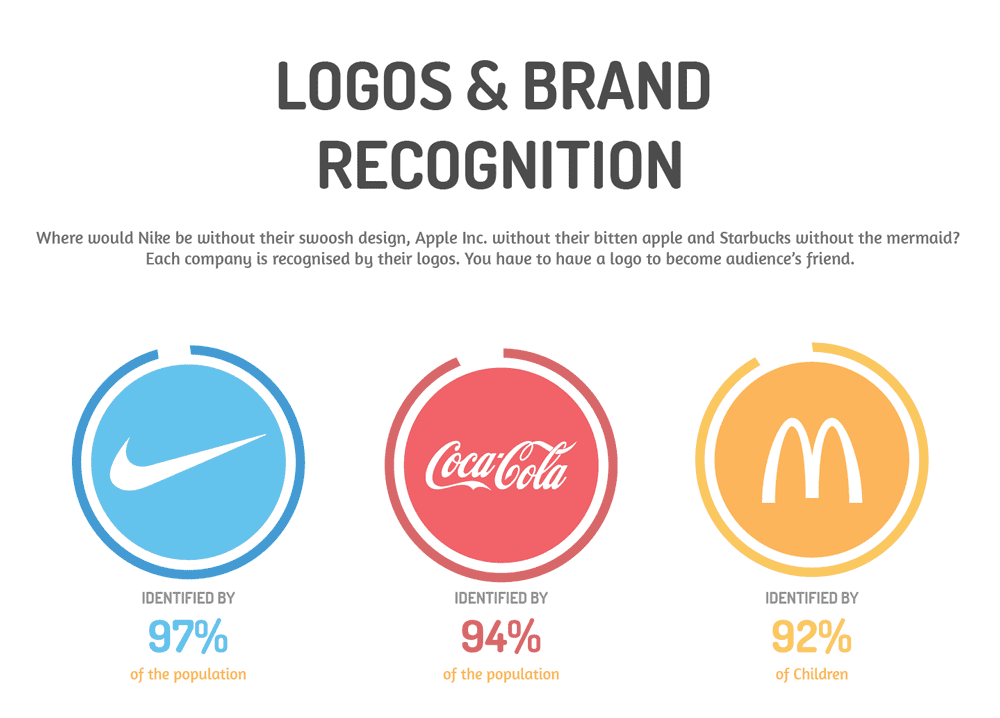 Consistency leads to brand recognition.
As people want to relate to your brand the way they would to you personally, you have to help them to do this.
Most sales are based on emotion, so people have to have certain feelings about your brand before they feel comfortable buying it.
If they feel familiar with your brand, they feel safe with it.
In other words, they recognise it.
This recognition is comfortable.
When your brand is consistent, your customers cannot help but feel it is dependable, and if your products are services are indeed reliable, you have cracked it – you have a great brand.
Nike is an example of excellent brand consistency.
A great example of brand consistency is sports giant Nike.
Most people could quote Nike's simple slogan without thinking about it – even if they are not customers of Nike.
If you are not one of those people, the Nike slogan is 'Just Do It'.
You probably remember it now.
It is an incredibly catchy and straightforward slogan and quite an inspiring one at that.
All these things make it easy to remember.
Nike has used this slogan for over 15 years, demonstrating its commitment to brand consistency.
If you compare them to Reebok, you will find that Reebok has changed its slogan 14 times since 1987.
If you are aware of either company, you already know which one has the most potent brand; Nike has the lion's share of the sports shoe market – they are associated with style and quality and are incredibly consistent.
How can you establish brand consistency?
It is essential to consider how consistency in branding and marketing products and services will affect your business.
Here are some of how you can establish consistency within your brand:
1 – Carry out customer perception research
Before you try to get your brand off the ground, do your due diligence.
It is imperative to understand how your customers think.
This applies especially to niche markets.
For example, if most of your audience is mainly males between 25 and 40, purple flowers would probably equate to a death wish for your brand.
That may be an obvious example, but there will be more subtleties to consider depending on your target demographics.
2 – Develop a strong brand strategy
You will always need strategies if you are to stay on the ball in all areas of business.
Create a set of guidelines that you intend to stick to keep brand consistency for the long haul.
It is wise to document this; although you may feel you will remember things later, memory is fallible!
You are creating a set of standards for your brand, which people will quickly come to expect from you.
Consider the visual and communicative aspects you plan to put across.
For example, create positioning statements for your brand and products.
What are the benefits and unique selling points?
3 – Create a seamless look for your brand
When customers know precisely what to expect visually, they will feel that they can trust your brand.
Your website and social media channels should have a seamless look.
This also applies to your product packaging and your marketing materials.
No stone should be left unturned.
Which colours will you use, and will they stand the test of time and trends?
Do your fonts appeal to your demographic?
What impression will the layout of your site and marketing materials leave people with?
4 – Adopt one tone of voice across all channels
It is essential to use the same tone of voice across your channels.
Anything else can be easily misinterpreted or confuse those who have already formed an impression of your brand.
Maintaining a consistent tone is critical in forming close relationships with your customers.
When you interact with your customers via a consistent brand voice, they will start to get to know you.
At this point, they will feel they can relate to you and your vision and purpose.
All of these things constitute a consistent brand message.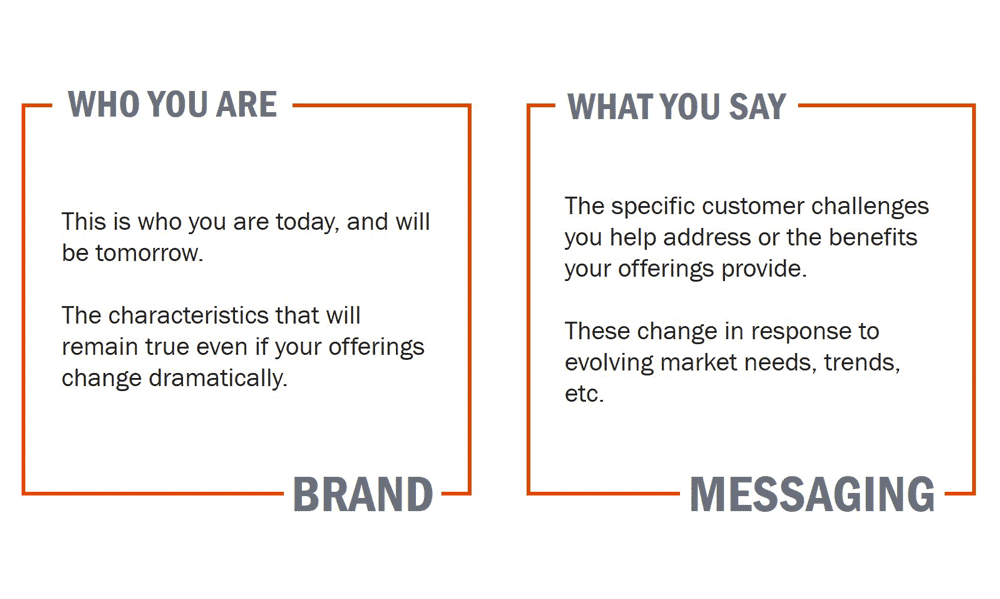 Everyone is a consumer of some kind.
That includes you.
There is a good chance that you often go for the same brand, whether a clothing brand, a mobile phone or laptop brand, or a beer or wine brand.
You have decided that they offer products and services you can trust, and you will probably have some level of emotional bias toward them.
That emotional bias was not accidental; your chosen brands worked hard to appeal to you and gain your trust.
Maybe you were not even aware of how it manifested; nevertheless, it did – you have some favourite brands, and they are undoubtedly consistent.
In short, your brand represents your business.
Your brand is both your identity and corporate image.
That means that you will need to take care to make it coherent, recognisable and dependable.
The more stable your branding, the more your identity will be reinforced over time.
Without brand consistency, none of this is likely to happen.
How to Achieve Brand Consistency for a Small Business
Branding is something that many small businesses don't even think about.
They may use a logo that they have had since their inception, but generally, they believe that branding applies to big businesses only.
Well, it's the case that branding is vital for organisations of all sizes, and building a recognisable brand is very important if you want to encourage repeat business.
Here we look at ways to improve brand consistency to help your small business succeed.
Keep your logos and colours consistent
You need to keep your logos and colours uniform to have a consistent brand image.
It's not enough for you to think of your business colours simply as red and grey – find the specific hue that suits your business best and then use that through all your marketing campaigns and website.
Equally, it is essential to have a logo that you use consistently.
Your logo design is what customers use to identify you – it is a vital aspect of your visual branding.
If you don't have a consistent logo or use multiple different versions, now could be the right time to invest in rebranding to create something coherent.
Brand your property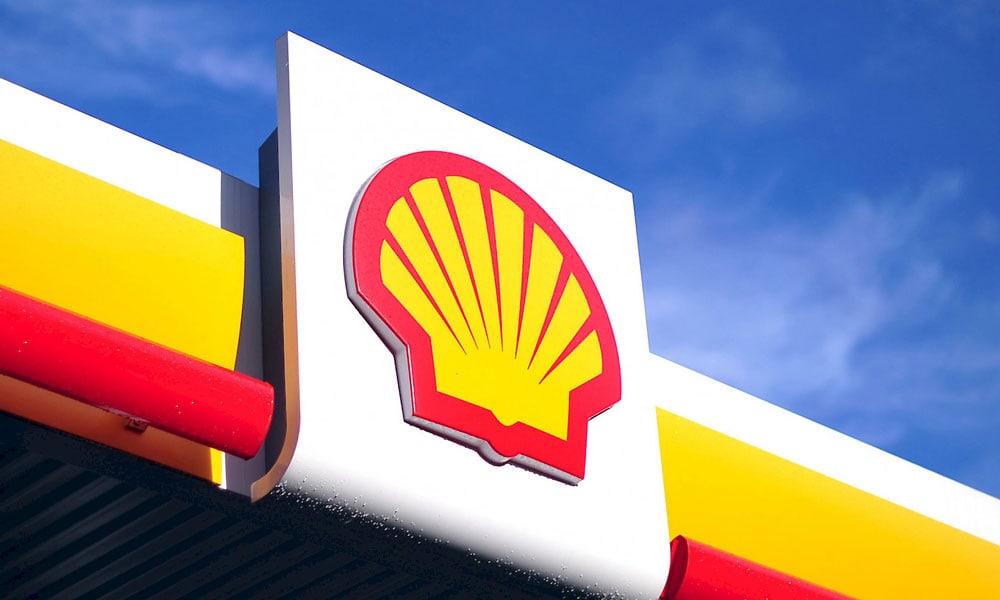 If your business has physical premises, having your branding running through the space is a great idea.
Regarding an office or industrial space, you may wish to use brand colours and logos to accentuate your branding subtly.
However, you can go further if you have commercial premises and a shop floor.
Concerning a storefront, your property needs to be decorated to match your branding and website.
Across your store, you can use brand colours and logos to re-emphasise this – many providers offer carpets, awnings and furniture customised to match your brand colours or featuring bespoke artwork and logos.
Take a look at these, for example.
Keep the tone the same
Remember that your tone of voice is a meaningful way to emphasise branding.
Take the example of a well-known high-street brand like Marks & Spencer, which always pushes a tone of voice that is sophisticated, aspirational and mature to reflect its clientele and target market.
If the company started advertising with a very different tone of voice – perhaps trying to be goofy or outrageous – it would stand out, and not in a good way.
The same is true for your business.
Establish a consistent tone of voice that will appeal to your target market, and stick to it.
Keep any promises you make
There are many different kinds of brand consistency, but you need to ensure that you are known for keeping your promises.
If you build your business around being able to deliver products within a specific time frame, then you need to put in serious effort and failsafe measures to make sure that this always happens.
If you don't keep your promises, you let your customers down.
They will remember that, and you will likely build a negative reputation from word-of-mouth.
If you let a customer down, make sure you take the time to fairly compensate them for showing them that it is a big deal when you do not meet their expectations.
To build brand consistency, you need to ensure that your company gets noticed, ensuring that people know what to expect from you.
Social media is a vital way to push your brand's visibility and increase overall awareness of your business and the products or services you provide.
Stay as on-brand as possible with everything you do, including everything from colours and logos to the tone of voice you use in your posts.
This builds highly consistent brand awareness and helps customers to remember you.
Make your employees an extension of your brand
Last but not least, remember that your employees can be a critical part of your brand.
You should provide your team with training in brand awareness and purpose – this can include everything from presentation to the tone of voice they use to communicate with customers and suppliers.
When your employees are motivated (and understand how) to present your brand, it can make a big difference in how customers perceive you.
How To Achieve Brand Consistency Across Different Channels
Let's say you were browsing this brand's Facebook page. The marketing images are red and black. The captions are lengthy and explainers.
From there, you jump to their website and find that it's donned in yellow hues. Their words are quirky, perhaps like talking to younger audiences. Suddenly it's a whole new world, a whole new brand. 
If the sudden disconnect does not put you off, most people do. 
Lucidpress surveyed 200 global organisations and found that consistent brands are worth 20 per cent more than those not. This means people patronise more than those they find consistent. 
And a McKinsey & Company study of 27,000 American consumers states: A consistent customer experience across the entire customer journey significantly improves customer satisfaction, forms trust, and stimulates loyalty.
For customers, brand disconnection is easy to spot. It's easy to get confused about how one neon tone sits on an IG grid when most images are exclusively white and grey.
How is the caption so fun and quirky— the opposite of their website: full of lengthy paragraphs and academic messaging? 
Sounds easy, right? But why don't most brands do it right?
Colours and captions are a few shallow examples, but brand consistency goes beyond that. More importantly, brand core values, ingenuity, customer satisfaction, brand messaging, development, and more. 
Let's look deeper into how consistency plays a role in branding. And where to look to determine whether your brand is consistent. 
Lastly, we'll review how to improve our customer experience by providing a comprehensive brand guideline. 
It builds trust
Brand consistency is vital to building trust. Trust leads to business success. Therefore, consistency is one recipe for a positive business outlook.
It boosts loyalty
Another thing is that trust breeds loyalty. When brands consistently deliver the same positive results to customers, they will consider such brands dependable — hence, worthy of their resources.
It fosters a unique identity
Brand consistency differentiates you from competitors. In a world of near-identical brand identity, staying authentic and consistent with your chosen core and relying on it through your messaging will help you stand out. 
On the other hand, brand inconsistency connotes untrustworthy business. It tells consumers they can't rely on your business because it delivers unreliable results. 
Brand inconsistency means that a brand lacks a guideline. The marketing team and other freelancers, and independent contractors can produce any result. They don't have specific rules or standards on what colours, sizes, shapes, tones, and messages they would like to tell. 
Aspects to consider for brand consistency
Weighing in, it's clear that consistency is vital. But where should you look to see if your business possesses such a trait?
Some specific aspects of a business show the brand identity. It's also where you can see whether or not your brand is relaying a consistent message to consumers.
These are the following:
Voice or Tone
Brand voice and brand tone are two different things. Brand voice is mainly the personality of the brand. It comprises their messaging persona. They can be cheeky, straightforward, academic, witty, short, punchy, etc. 
Brand voice rarely changes. It must be consistent because this forms the general understanding of your brand identity. It is what separates you from the rest of the industry. Because of this, some people can easily guess the company behind a TV advertisement. 
In short, the messaging sets it apart from the competition. It's a broad aspect of brand identity that composes the overall strategy, techniques, and business style. 
Brand tone, on the other hand, is a little more specific. And unlike brand voice, tones can and should change depending on the context.
For example, An airline's Facebook page regularly posts promo flights and other updates in upbeat tones. But you should relay a post on delayed schedules due to heavy rains in a more sombre and empathetic manner to relate to frustrated customers.
Of the two, the brand voice should remain consistent. Brand guidelines should establish this very clearly. And a business will know the kind of messaging persona they wish to convey only if they establish a detailed audience persona.
It's where they form a theoretical customer or audience, providing information on age, income, professional accomplishments, hobbies, location, etc. This info can help guide you to decide on the exact brand voice. 
Colours
Colours play a pivotal role in branding. It is everywhere— from logos to merchandise. And for a branding strategy to work, it should include colours that are decided and analysed to garner the most attention from their target audience psychologically.
But to achieve consistency, the business must incorporate the colour scheme across different platforms such as social media, website, email signature, physical store, packaging, etc.
That means excluding any colours that do not belong in the colour schemes. It minimises the possibility of confusion and, most importantly, stays true to its core identity. 
Take, for example, Coca-Cola's fire-red identity. Red dominates their visuals, along with black and white. 
When did you last see green, yellow, or blue in any of their TV advertisements? None. It's partly the reason why their brand always stands out. 
And almost anyone can identify marketing material as Coca-Cola's without logos or names. 
Do you think such brand recognition would exist if Coca-Cola had remained consistent with colour choices? It won't. 
Typeface / Fonts And their Hierarchy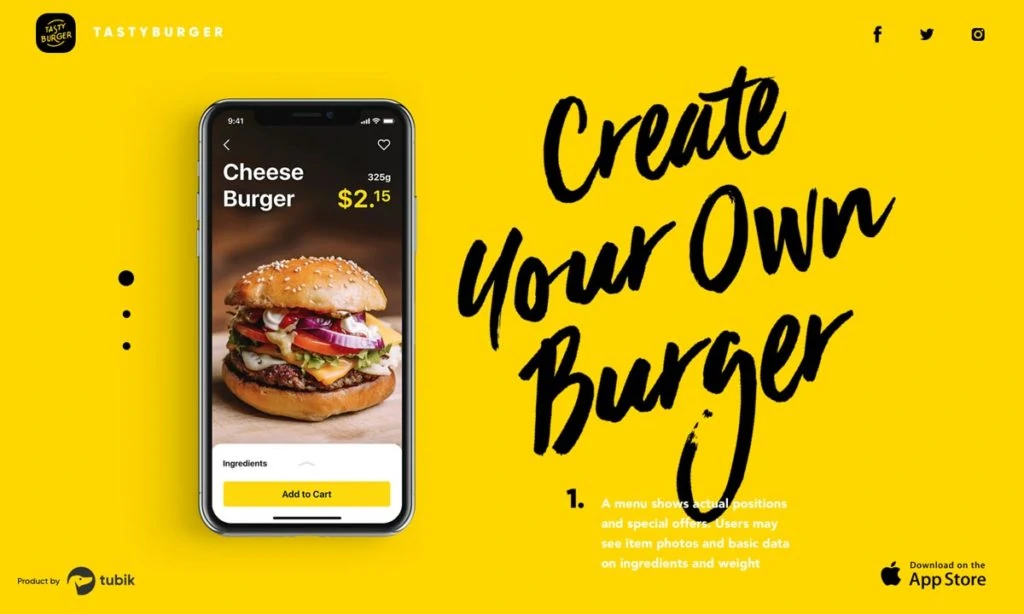 While there are several hundreds of typeface choices, brands should stick to a few options for branding. Typefaces and fonts are one way to project a unique brand image. 
That's why some big companies hire designers to create new styles they can exclusively use. But if your budget doesn't allow it, there is no need to create unique designs. 
Hundreds of free-to-use typefaces abound on some free platforms, e.g., Google Fonts.
But either professionally designed or stock fonts, remember that your choice should be for the long term. While changing fonts in the middle of the business lifeline is OK, the disadvantage could cripple your bottom line. 
From brand misalignment to misunderstanding, customers can find a typeface changing a sign of a deaf brand. As a result, they could change their choices as to where to buy a product or a service. 
Another thing is that when you choose a typeface pattern, keep specific choices as the exclusive options for the brand guidelines.
For example, Duolingo's original font designs are visible on any of its marketing materials. People know it's a language-learning app without seeing the logo (owl) and the name (Duolingo). 
Pro tip: No other font style should blend with your marketing materials. You may have an original font, but if you change it every time, it will not fulfil its purpose best – to spread brand recognition to as many people and as long as possible. 
When considering typeface consistency, also consider its hierarchy. Your logo's font is not necessarily the right font for your website's body.
Knowing the typeface hierarchy enables you to understand the proper mixing of your typeface options.
An example is Coca-Cola's Spencerian script. This embellished letter design is not what appears on Coca-Cola's website content.
Their billboard, for instance, uses a white sans serif—their websites and other advertising papers. 
Another example is using four fonts on the New York Times website. The four fonts indicate hierarchy. At the top, the logo is written in Engravers Old English BT font. 
All headlines are written in bold serif, while the body of the article uses a Georgia font. The previous three use a serif typeface, and to create distinction, the title, infographics, and captions are shown in sans serif. 
Do not be confused: typeface and font are different. The typeface is more general, and the font is more specific. Typefaces include just the unique design, but fonts relate to the size and thickness of the letters.
In using both, keep in mind the brand guidelines. If there's no brand guideline yet, pick not more than five fonts. This way, you only have limited design options but more chances to stick in and be consistent.
Images (Vector Or Photos)
Another aspect to consider when minding brand consistency is the look of your photos. You may not notice it, but your image options are subtle markers of your unique identity. 
Take a look at Apple's photo options. They consistently use enlarged and zoomed-in photos of their gadgets and the people using them on their websites. 
Even TV advertisements showcase their products by zooming on their surfaces and insides, such as circuit boards, batteries, speakers, lighting, etc. 
Consider MailChimp as another best example of using a consistent image style. The website showcases imperfect and rough child-like drawings. And these images are seen on any page of the site. 
These images connect to their logomark, which resembles a black analogue typeface that looks like it's written with a marking pen.
All this exemplifies how consistent use of certain image themes conjures a specific message, which in the case of Mailchimp — is creative, tech-neutral, and inclusive. 
These two brands have different image choices, which can be a good starting question for startups: vector or photos?
Vector graphics are those images that look animated and computer-generated. Raster graphics, on the other hand, are composed of pixels. Those photos that our cameras capture are examples of raster images.
So in your branding, you could choose which to display: vector, raster, or both. But note that some brands use either or not both to portray a unique brand image. 
Brand ideals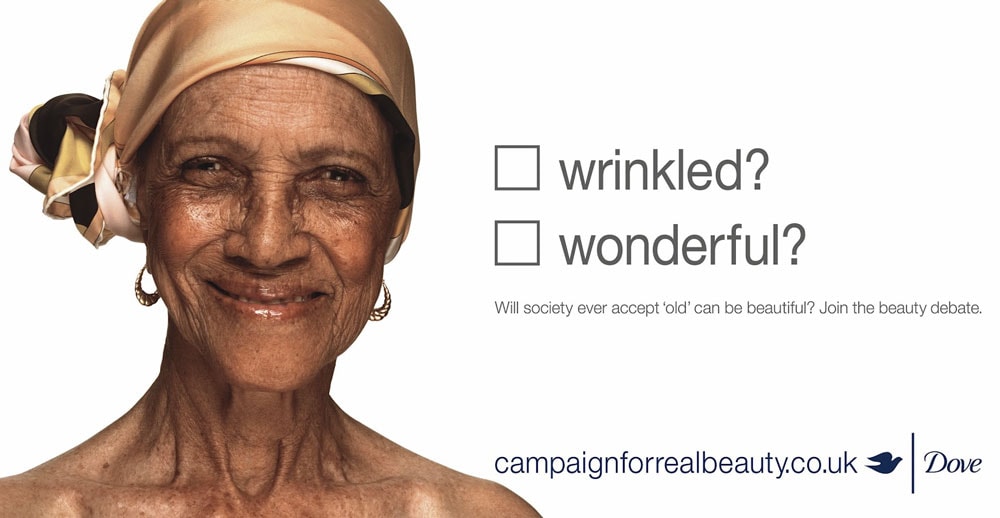 Brand ideals are a more holistic approach to general issues such as climate change, feminism, racism, beauty standards, etc., and how they tailor their message based on these ideals. 
You cannot pick many and expect many people to fall in love with your brand. You would have to focus on a few ideas and make that work, considering all your products and services as one answer away from solving some of these general problems.
Take, for instance, Nike's ideals: to inspire athletes, amateurs or professionals, so they can strive to be the best in their sport.
Nike's apparels are there to aid them in their journey. Nike doesn't revolve around levelling up the beauty standards the way Dove does (women's confidence) or allowing everyone to have access to luxury skincare materials for cheap like The Ordinary promises. 
Instead, their marketing message always involves athletes and their aspirations.
It might take a while for you to understand your brand ideals. It may take years of persistent listening to customers. But once you figure it out, keep them front and centre in the brand guidelines. 
Communicate it within orientations, business proposals, and meetings. Understand that conscious customers only buy from businesses that stay true to their ideals.
How To Build Brand Consistency Across Channels
Understand the brand from the inside out
If you build the business yourself, it's easy to understand what went on at the beginning of your brand. What were the original ideals, goals, and missions?
What was the purpose of the brand's creation? What was the previous inspiration before it was built? It's crucial to have clear answers, as they may dictate the brand guidelines if there are none. 
If you're part of a branding team, it takes a little effort and research to understand some core questions related to the business. 
But through this, your brand materials will reflect the founder's original purpose, and the marketing strategies will be more in line with your C-suite plan. 
Finally, once you know the brand's core information, understand if it shows it well. Does it present a good marketing image? 
Does its logos, slogan, colours, email newsletters, and advertisements tell stories and ideals well? Does the overall brand identity relate to its core values and mission statement?
Keep the audience in mind
The goal of any brand is to lure in potential customers as much as possible. So to build a consistent brand, keep your audience at the forefront of any decision. Know that most loyal customers take consistency with the highest regard.
If they get a delicate-tasting coffee at your coffee shop from the beginning, they expect to have that same experience again. Otherwise, they will notice the slightest change.
If you modify the sugar ingredients or play with cheaper skimmed milk, watch these loyal customers try other stores.
Say your original employees greet customers with a warm welcome every time they enter the shop. But then you change staff, and the attitude changes; again, watch your consumers walk away. 
Build comprehensive brand guidelines.
Once you understand the business and its audience, now is the time to build the brand guidelines (also called brand style guide). 
It's a comprehensive and detailed guide on how to communicate your brand. It should include the following:
colours,
font,
images,
target audience persona,
competitor visual presence,
logo,
and company missions, vision, goals, voice, tone, pictures,
other visual elements, etc.
Brand guidelines should be foolproof and easy to follow so that even the most remote marketing freelancers can deliver brand-connected work projects.
It eliminates the possibility of any disconnection from channels such as websites, emails, social media, podcasts, newsletters, flyers, tv advertisements, billboards, etc.
Brand guidelines help people who work across these varying platforms deliver a consistent-looking outcome.
Final Thoughts
The best brands, like Apple, Google, and Netflix, owe their success to consistency. Visit any websites they have online, and you'll see how they took priority to be consistent. 
See how their visual presence dictates their unique and outstanding personality, even without logos and names. 
There's no reason why your brand shouldn't be the same. It takes a couple of deep diving into your business and your customer and translating that through a detailed brand guideline then you're off to a good start.
So stay happy with consistent branding!
Contributor: Marvin Espino has been writing since high school. A background in journalism marked a career in reporting and freelance writing. He has written several articles on marketing, technology, and small businesses. Outside work, Marvin reads a lot and hoards well-written pieces for inspiration. And he sings and bakes goodies too. Connect with him via LinkedIn.
Contributor: Daniel Ross is part of the marketing team at Roubler — a scheduling and workforce management software founded in Australia. Its mission is to change the way the world manages its workforce.