Social Media Management: Everything You Need to Know
Social Media Management uses social media platforms like Facebook, Twitter, TikTok, LinkedIn, Pinterest, YouTube, etc., to promote your business or personal brand. You can create and publish content through these sites and share it with your target audience.
Social media management may be the last thing on your mind when growing your business—but it's the easiest way to make more money. Social media management is probably the most overlooked marketing tactic—especially by online marketers who have been busy focusing on SEO, email marketing, PPC, etc. But that's a mistake.
Social media is one of the best marketing channels available today—because it's free to start, and you can start using it immediately to bring traffic to your site and generate new leads (which you can convert to paying clients). And it's a huge opportunity: in the U.S. alone, consumers spend more than $90 billion per year on social media. There are currently over 1.5 billion active users on Facebook alone—and growing at an incredible rate. Over 70% of U.S. adults are already on Facebook (compared to just 20% back in 2007).
Today, more is needed to have a social media presence. It would help if you managed it, too. That's where this guide comes in. We'll cover everything from setting up your profile, monitoring your feed, managing your community, and finding the best strategies for engaging your audience. In short, we'll cover it all.
What Is Social Media Management?
The Internet is an endless source of information, so getting caught up with the daily stream of posts, articles, and videos is easy. In fact, according to Google Trends, the number of searches for social media management has grown exponentially over the last five years.
Many experts agree that social media marketing effectively promotes products, services, and causes online and can generate substantial brand profits. In 2023, nearly 92% of brands, marketers and companies used social media to promote their products and services. This is expected to rise to 97% by 2024.
A 2017 Nielsen study found that the top three digital platforms (Facebook, Instagram, and Twitter) are used by 74% of online adults. In a separate report, Facebook is estimated to have almost 3 billion users worldwide, while Instagram boasts more than 2 billion. The numbers show that social media is an increasingly popular marketing strategy, especially among millennials.
Social media marketing is one of the most effective ways to get your brand noticed in today's digital world. It's the easiest way to target customers, increase brand awareness, and boost sales. However, it can be tough to manage a social media presence, even if you're the owner or manager of the brand.
That's where social media management tools come in. These are software platforms designed to help you manage the day-to-day tasks associated with social media, such as scheduling posts, responding to comments, and managing multiple accounts.
While social media managers are free, many offer advanced features only accessible through subscription. Some offer monthly subscriptions of $15–$50/month. Most of these platforms also include a variety of integrations, allowing you to add other tools, such as CRM or website management systems.
However, the customisation it offers makes social media management software genuinely unique. Many platforms are available as stand-alone tools, but many others, such as Hootsuite and Buffer, also integrate with existing platforms, such as email marketing and web analytics.
Social media management tools are ideal for anyone who needs to juggle multiple social media accounts and keep tabs on their performance metrics. For example, these platforms can help you schedule posts across various channels, identify the best times, and create a social media calendar.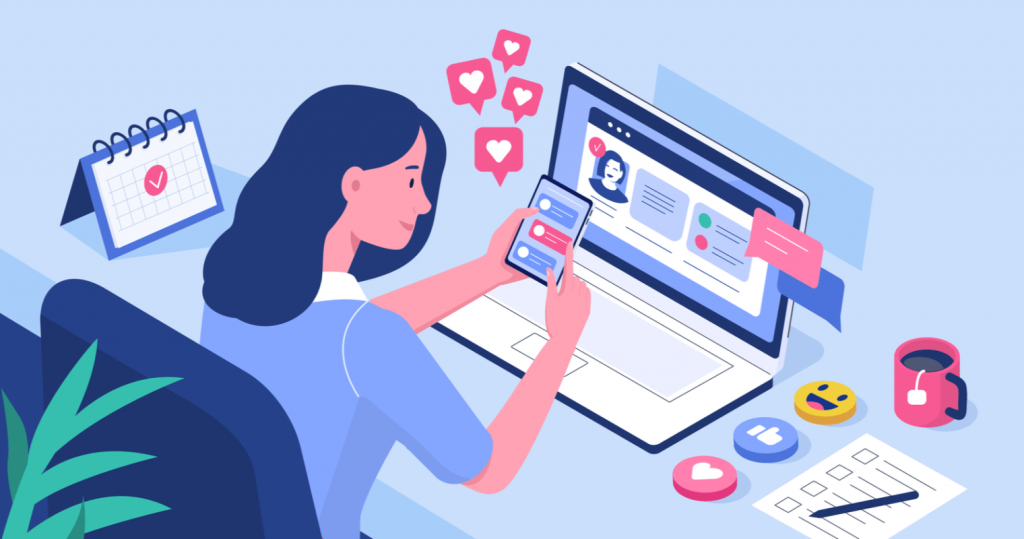 A social media manager is a company employee responsible for managing a business's social media presence. Social media managers manage various channels, such as Facebook and Instagram, and the overall strategy and vision for a business's social media efforts. Their duties may include creating and sharing content, responding to customer inquiries, advertising products and services, interacting with customers, managing company websites and other online properties, and promoting brand awareness.
Becoming a social media manager requires a bachelor's degree, at least one year of full-time work experience, and some certification.
A few companies may hire a social media manager without a degree, but that is rare.
Most companies prefer applicants with bachelor's degrees in communications, public relations, or journalism. These degrees are good preparation for a social media manager role since they provide knowledge of basic writing and editing skills and help prepare students for future careers in publishing or journalism.
A bachelor's degree is also a requirement for many entry-level positions in the social media industry.
Certifications or internships that show proficiency in writing, graphic design, and social media are beneficial.
Employers may also require a portfolio or résumé that demonstrates prior experience in the social media field.
After graduation, a person can take the Certified Social Media Manager (CSM) credential offered by the International Digital Marketing Institute. This certification shows that a person has demonstrated competence in social media platforms.
Professional certification is an excellent way to distinguish yourself from the competition.
There are many types of social media management positions. One of the more popular roles is the senior account executive, responsible for a specific company's social media activities.
Other typical jobs include:
A social media coordinator is responsible for managing other employees.
The digital community manager is responsible for building and managing online communities, especially for brands and companies.
A social media strategist is responsible for developing and executing a social media strategy.
As the world increasingly relies on social media, the need for social media managers will continue to grow. This career is one of the most in-demand fields, and employers are willing to pay for the right candidate.
Social Media 101: Planning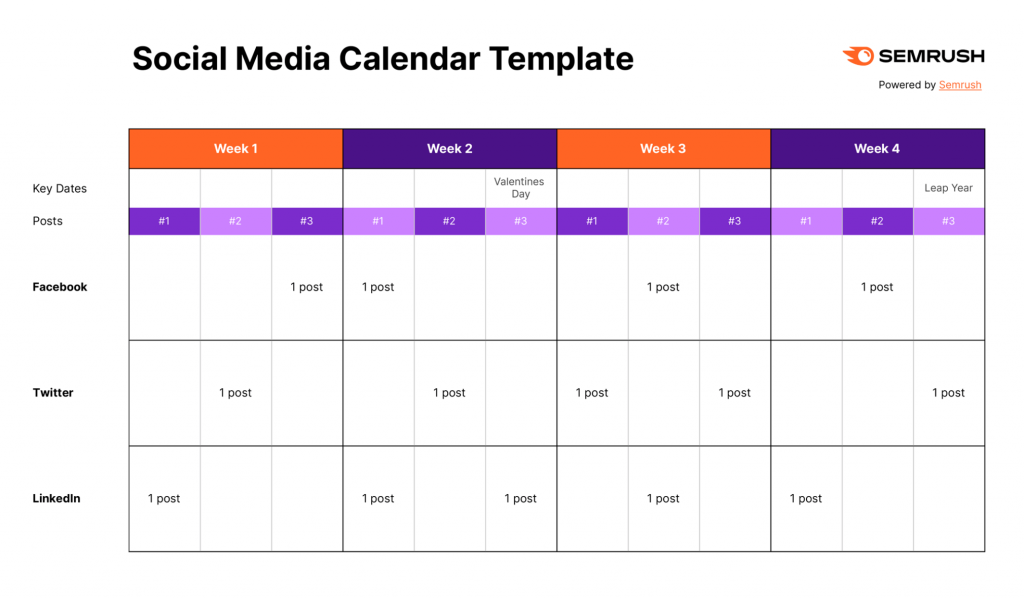 Social media is a crucial component of your marketing strategy, but what does it look like? Is it the place to market your company and interact with your audience? Or is it where you share pictures and videos of your children and family? What should you do to complete a social media audit?
Here are some tips for completing a social media audit:
Start with a plan. When starting a social media audit, determine why you want to use social media in your business. Are you looking to increase traffic to your website? Does the purpose of your social media campaign revolve around customer service? Does it include sharing relevant content and information that helps your audience?
Identify your audience. Who is your target audience? Do you sell to business professionals or families? How does this affect your social media approach if you sell to both? For example, are you creating posts to encourage parents to buy products for their children? Are you targeting business professionals to promote your company's services and products?
Pick your channels. Where do you want to focus your efforts? Start with a list of social media relevant to your business and audience and align them with your objectives.
Set goals. What is the purpose of your social media audit? What are you trying to achieve? For example, are you looking to get more people to follow you? How many likes do you want to see on Facebook? Do you want to create a conversation on Twitter? Set your goals.
Test your plan. You're ready to start using social media. How can you test your social media audit and gauge your success? Are you posting on the same channels that you used before your audit? Did you get more comments on your posts?
Analyse your results. How can you tell if your social media audit is working? Can you identify any common themes or problems? Use analytics tools to view your key performance indicators (KPIs) weekly, monthly, or yearly.
What Should You Do if Your Audit Shows Problems?
Sometimes, you'll identify a problem in your social media audit and may want to address it immediately. However, working with your team to find a manageable solution that doesn't disrupt your daily operations is always best. Here are some options for addressing your social media audit problems:
Address your concerns with your team. It's important to discuss the issues that come up during your social media audit with your team. They are likely already experiencing similar problems and can offer some insights into how to address the issue.
Consider outsourcing. Outsourcing social media management is a great way to save time and money while improving your results. Find a professional who can manage your accounts, track your performance, and provide a platform for engaging your audience.
Find an alternative. If your social media audit reveals serious problems, your first instinct may be to close down your social channels, but this could create other issues. For example, closing down Facebook may result in losing customers, leaving your business with no other option. If your social media audit shows problems you can't resolve, consider creating a new plan that will work for your business.
If you're interested in implementing a social media audit for your business, we can help. Contact us today to learn more.
Set SMART goals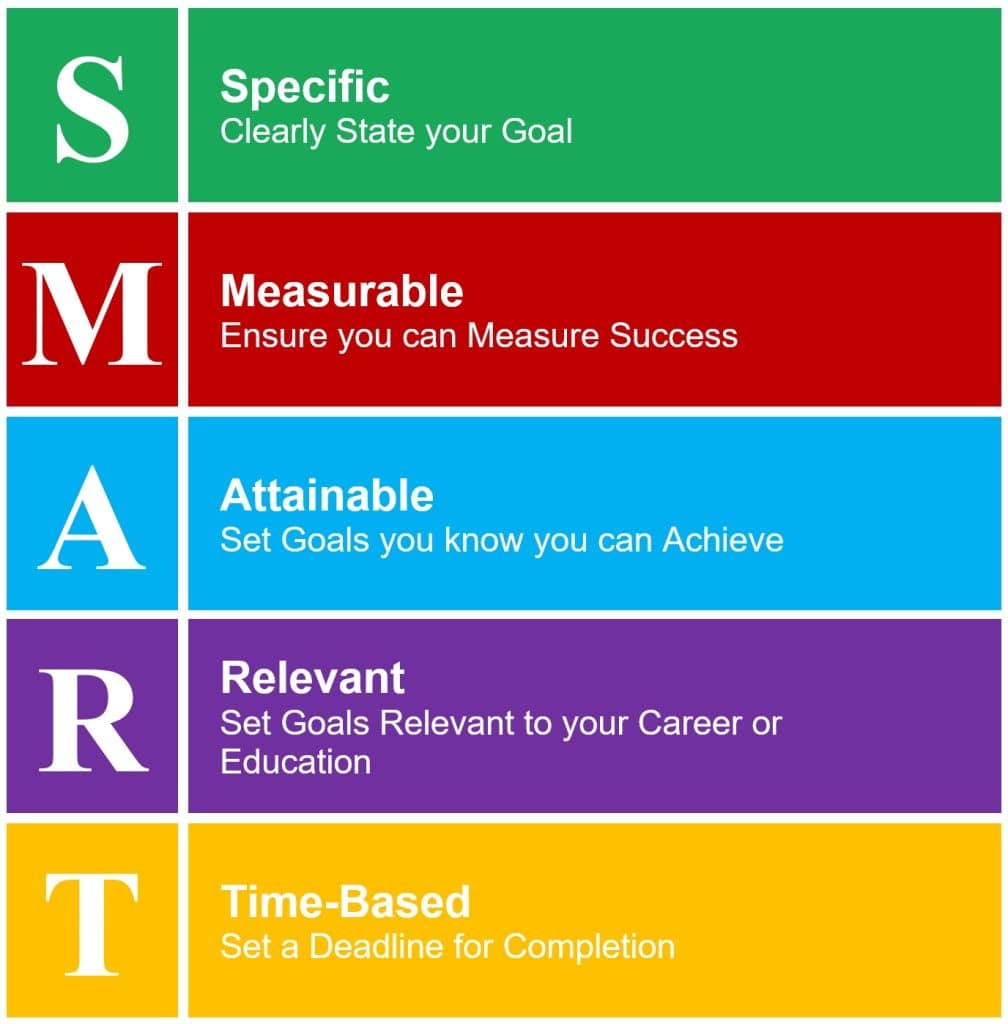 According to the SMART goal definition, a SMART goal has specific, measurable, attainable, relevant, and timely (SMART) attributes.
1. Specific
Your social media management goals should include the activity, time, and target audience.
2. Measurable
You can measure how well you've done your goals by using analytics tools, such as Google Analytics or Facebook Insights. You may get insight into how your social media posts have performed through a tool like Facebook Insights, which will let you see how often, where, and with whom people share your content. If you'd like to measure how many followers you've gained, you can check your Instagram page or use Twitter's search feature to see if your name has appeared in the news or trending topics.
3. Attainable
Set yourself up to succeed by creating realistic social media goals that align with your social media goals and your organisation's overall objectives. Be sure to keep your goals achievable by taking advantage of the insights and advice that your team or mentor provides.
4. Relevant
Ensure that your goals are essential to your business or organisation and fit with your overall plan. When selecting your goals, keep in mind what your goals are designed to do:
5. Timely
Timing is everything, so ensure your goals are set within a reasonable time frame. Set your goals for six months, one year, or even two years from now.
SMART
To make your social media goals SMART, ensure they are written clearly, and the attributes mentioned above are included.
For example, you can have the following goals for your social media accounts:
Increase your engagement rate by 10%
Drive more traffic to your website
Improve your conversion rate by 5%
Gain more followers
Grow your audience by 20%
Generate more leads
Sale
Bestseller No. 1
Establish and monitor KPIs
As the name implies, KPI stands for key performance indicators. You can use KPIs to measure the success of social media management campaigns and the efficiency of individual marketing tasks.
What is the difference between KPI and Metrics?
While metrics are often considered numerical data, KPIs are usually qualitative. This means that they are used to measure things like how well a business is performing.
For example, a KPI might say that an ad campaign generated $1 million in sales, whereas a metric would typically report that the campaign generated 100,000 impressions, 2,500 clicks, etc.
Metrics are quantitative numbers. They can be calculated and often are, but they usually involve counting something. In contrast, KPIs are qualitative. They measure how well things are going or how much progress is being made towards reaching a goal.
There are three categories of KPI: qualitative, numerical, and benchmark.
Qualitative KPIs help determine the quality of work being done. They are an overall summary of the impact of your work on the organisation.
Numerical KPIs are quantitative and measured as numbers, usually in dollar amounts. They are most helpful in gauging the success of a specific project.
Benchmark KPIs are the most basic and straightforward. They state what was promised to customers and how it has been met.
Perform audience research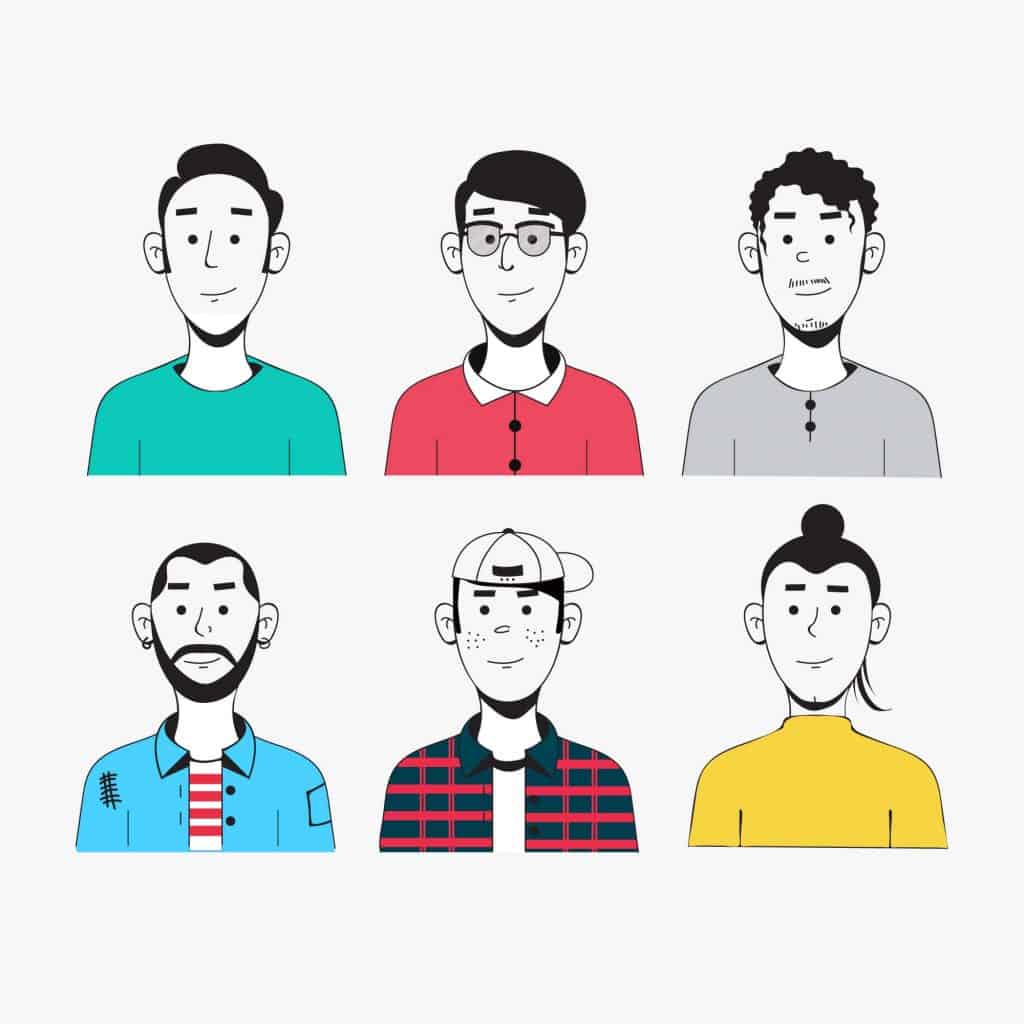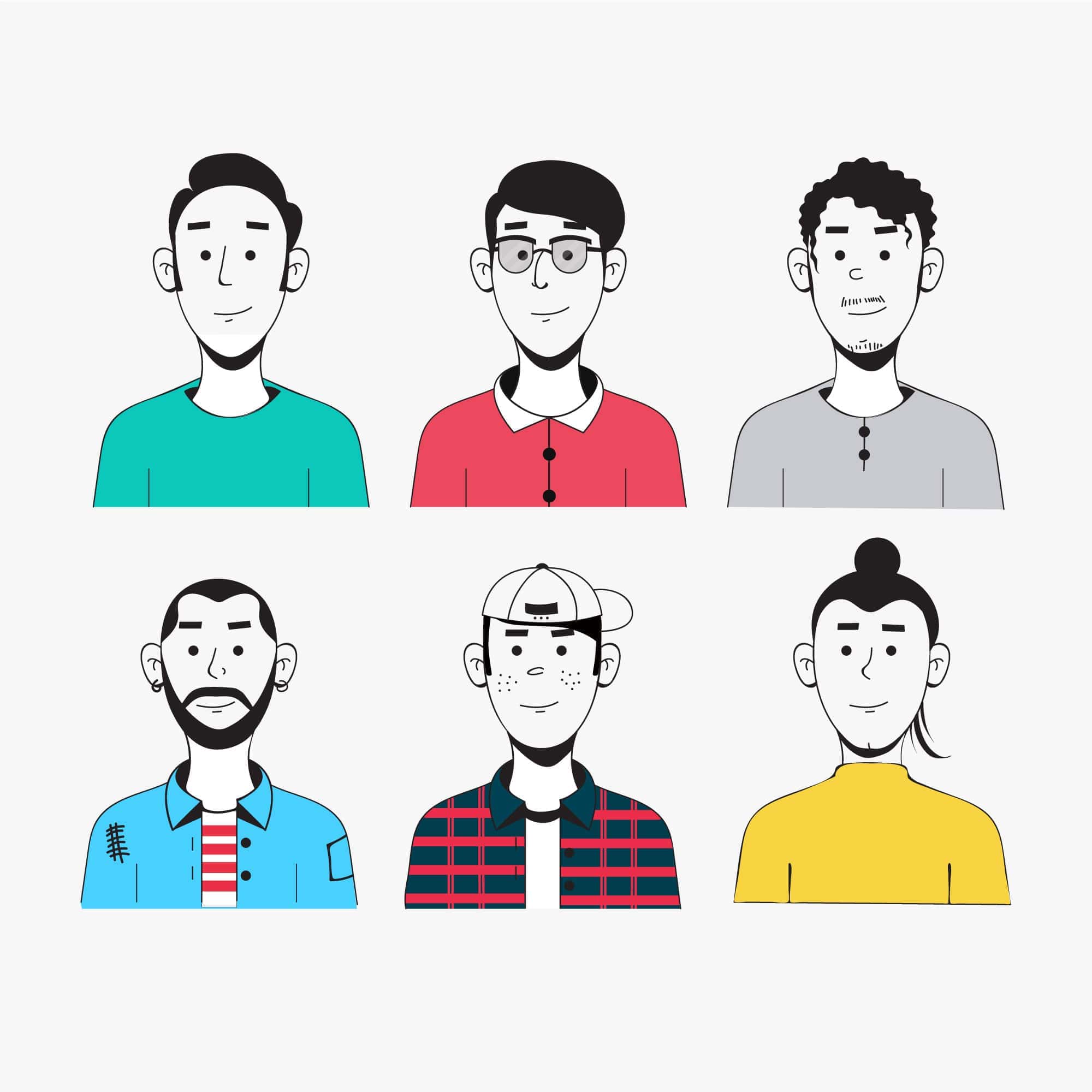 This might sound obvious, but many brands need to remember to do it.
Social media is a powerful tool that allows for real-time conversations with customers. For brands that want to harness this power, it's essential to ask questions like, "what are customers talking about?", "where are they talking about us?", "how can we connect with them?" and "how do we make sure we are heard?"
You can start by asking your employees, your sales team, and your marketing team what they think is going on with your brand. It's easy to tell your employees what's wrong, but asking your sales team what they think about your brand is more challenging.
Once you've collected answers from your staff, you can compare their responses. Are they consistent? Do they match up with what you already know about your brand? If so, that's great! Now it's time to dig a little deeper and learn why they're saying what they're saying.
Next, find out where your customers are talking about you. Start with social media analytics to determine the platforms that are driving traffic. If you notice that you're only getting a small percentage of traffic from Facebook or Instagram, it may be time to reevaluate what content you're posting. Is it relevant to your customers, or are you reaching the wrong demographic?
Finally, it would help if you started figuring out how to respond to your customers. You may miss the mark if you lack engagement or feedback. Make changes to your content, messaging, or how you interact with your customers. You'll only know if you're doing an excellent job if you ask your customers for feedback.
Bestseller No. 1
It's no secret that social media is essential for brands and businesses to engage with customers and potential customers in today's digital world. But with so many platforms, how do you know which one to choose?
A recent study found that the average person checks their phone 150 times a day, and that's before the newsfeeds are even added. And yet, many people still need guidance when it comes to choosing a social media platform.
Here are some questions to help you figure out which social media platform is the best fit for your brand:
How much time do you have to devote to each social media channel?
Which social channels do you already use?
Do you already have a website?
Does your audience prefer one platform over another?
Do you want to reach a specific demographic?
Can you afford to hire someone else to manage your social media?
Can you devote enough time to monitor the content created on your social media channels?
How many employees do you have who are responsible for monitoring, posting, and editing content?
How many employees do you need to manage your social media channels?
Can you manage your social media channels without needing constant supervision?
These questions are only a starting point. When deciding which social media channel is best for your business, it's crucial to consider each platform's unique qualities. We've rounded up a few more popular ones to help you choose the right social media platform for your business.
Facebook is the most popular social network, so this isn't a surprise. The most significant number of users are located in North America, and most of its users access Facebook through mobile devices. The site is available in more than 70 languages and is the perfect choice for businesses looking to expand into new markets.
Instagram is one of the fastest-growing social media platforms and has the lowest barrier to entry. This is ideal for businesses that are targeting a younger audience. With more than 1 billion monthly active users, Instagram is an excellent option for companies looking to connect with new and existing customers.
LinkedIn is one of the most popular social networking sites for professionals. The site has many users worldwide, and many use it as a business-oriented alternative to Facebook. LinkedIn is also very user-friendly. Users can learn a lot about a company through its profile, which helps them decide whether or not they should follow the company.
Snapchat is a highly visual social media platform. This makes it ideal for businesses that need to get their messages across quickly and visually, especially for retail, marketing, and real estate industries. Companies looking to promote themselves should consider using Snapchat to create an engaging story that will encourage their followers to share it with others.
Twitter is another of the more established social media platforms. The site was founded in 2006 and has grown to have more than 330 million monthly active users, and its reach is growing yearly. Twitter is also a straightforward platform to use. Most of the time, your tweets go out immediately, and your followers can easily see them.
WhatsApp is another platform that is gaining popularity. It's similar to texting, a free app that works on smartphones, tablets, and computers. WhatsApp allows users to send text messages, images, and video files. It's used primarily by people in the developing world, but its global reach has led to a surge of interest among businesses.
Websites are one of the oldest forms of social media and are still popular today. Facebook is one of the first platforms people remember, but it wasn't the first. Friendster, Myspace, and a few others preceded it.
Websites are also an excellent option for businesses that don't need a dedicated account for each social channel. Most websites offer a basic profile with your name, email address, and contact information. These websites are also great for businesses with a physical location, as it can be easier to monitor what's happening on your website.
In addition to these social media platforms, some other tools can help you monitor your business's activity on these platforms. Various apps let you create an online presence on your own. Some of the more popular ones include Hootsuite, Buffer, and TweetDeck.
These are only a few of the most popular social media platforms. As you look at each one, consider how it fits your brand's personality and objectives.
Develop an editorial calendar
The key to effective Social Media Management has a plan. You'll never get ahead if you constantly look for the next "thing" to post. But if you plan out your social media posts in advance, you can maintain consistency and save time.
The easiest way to create a plan for your social media is by answering these three questions:
What am I sharing?
It's always a good idea to share content that aligns with your brand's values. For example, if your company's mission is to educate people about the benefits of a healthy diet, it's wise to share a few healthy recipes. If your business is focused on empowering women, it might be a good idea to share articles that speak to women.
But remember to post content that's specific to your audience. People follow brands they like, so it's essential to keep them engaged by sharing posts that connect with them. This is why it's necessary to consider what your audience wants to see and how you can help them.
What Am I Getting?
Once you know what you're sharing, you need to figure out what you're getting. Are you hoping to attract new followers? Do you want to encourage a community of loyal fans? Or are you trying to gather feedback from current fans to gauge what posts they'd appreciate seeing more of?
Before deciding what content you should share, you must understand your goals. Knowing your purpose will help you determine which types of content are most beneficial. For example, if your goal is to attract new followers, sharing engaging posts that inspire people to engage with your brand might be more helpful.
But if your goal is to increase the engagement of existing followers, it might be better to share content that encourages conversation. This may include videos or posts that ask fans to share their thoughts on a specific topic.
What Am I Saying?
The last step to creating a plan for social media is thinking about what you're saying. People who follow you on Instagram or Twitter expect to see posts that make sense to them. It would be best if you communicated in ways that resonate with your target audience.
To know what you're saying, think about the tone of your brand. You may be sharing fun or funny photos, but you're still communicating with your followers, so you should make sure you're speaking to them in a way that resonates.
Consider how your brand is perceived in the industry and what you want to say to your followers. A brand that promotes healthy living and encourages others to eat healthy foods might share recipes that feature vegetables and lean proteins. A brand that focuses on self-improvement and self-empowerment might share stories that teach readers to think positively and achieve their goals.
Regardless of the topics you share on social media, you must be speaking to your audience in a way that they'll enjoy reading. If you're speaking in a way that makes sense to your audience, they'll continue following you.
How to Schedule Posts for Social Media: What to Post and When
You should schedule your posts for maximum efficiency, so you must post when most people are online. It's best to schedule your posts for periods when people check their social accounts.
A study by Facebook revealed that people spend a significant amount of time on their mobile devices during the workday and are less active on their computers. The best time to post is between 10 AM and 3 PM when people check their social media accounts from their phones. In addition, the weekends are another period when people tend to spend more time online, which is why sharing content on Fridays and Mondays is essential.
To plan your posts and schedule them efficiently, it's a good idea to use a tool like Buffer, a scheduling app that allows you to schedule up to 25 posts at once.
For example, if you have a monthly newsletter to share, you could write the email and schedule it to go out every Friday, which is the most popular day for sharing on social media. If you want to share a series of posts to promote a special event, you can schedule each post to go out at a different time, all over four days, like Tuesday through Thursday.
Social Media Content Creation
Copy
The right social media manager helps businesses to share quality information, generate interest, engage with customers and increase sales. The key to success in this business is to have a proper social media strategy.
The first thing is to understand what information people share on social media. Many types of content include text, images, videos, links, etc.
Here are some ways to develop the content:
Create content ideas according to your company's business model.
Get user feedback and learn what is interesting.
Look for opportunities and trends on various social media.
Understand people's interests and target the right audiences.
Monitor competitors and find new ideas.
Make posts and respond to users regularly.
Evaluate performance and adjust content accordingly.
Short copy is the most critical factor in social media management. As you write content for social media, you must ensure that the content is well-written and that the writing is simple and direct. You must also pay attention to what other people think and write.
Content should be helpful to the readers. If you are writing for Twitter, you need to use popular keywords on that site.
Your short copy needs to be specific so that people know exactly what they are getting. For example, if you are offering a product, the title of your post should be about that product. People will be more interested in that topic.
In addition, there is no room for fluff. Short copy is meant to be concise. It is not a place for long sentences or long paragraphs.
Do not try to put all of your writing in one post. You should have several posts on your website, and people should be able to tell the difference.
Sale
Bestseller No. 1
Images
The most effective social media images are high quality, which requires professional production and careful consideration of how you will use them. Images that are too low resolution, grainy, or blurry do not convey value or credibility. Your followers may also not accept them, who will see them as low-quality and may get blocked.
With that in mind, here are some tips for using images in social media:
Have your images ready before you post them online. Even if you only publish a few photos, you want them to look great and effectively convey your message. Spend the extra time creating high-quality images representing you well online.
Upload multiple high-quality images for maximum exposure. If you share photos, choose the best, most recent image first, and upload one of your other images later. Post images that reflect your brand, business, or message in various ways. For example, suppose you're trying to promote your new business. In that case, you can share images of customers, employees, locations, etc., demonstrating your brand promise and reflecting your product or service.
Choose the right size and format. If you post an image online, keep it at a length of 600×600 pixels or higher. If you're posting a photo on Facebook, Instagram, or Pinterest, keep it at least 2000 pixels wide or tall. The larger the image, the more visible it will be to your followers.
Remember to use relevant hashtags. Hashtags are a way to connect your images to other posts on social media. They are easy for people to use to search for images that relate to a particular topic or theme, so use them to identify your photos in searches.
Keep your images consistent. Use a set of images consistently across social networks and campaigns, such as a company logo or brand slogan. For example, if you're selling a product, use the same images on your website, Instagram account, and Facebook page.
Post your best images first. When creating a social media campaign, ensure that your pictures are your best and most current. You don't want your followers to see older or less impressive images.
If you are new to social media, finding out what images work best for your brand or message is a good idea. If you've been active on social media for a while, you may know what works well and what doesn't.
Video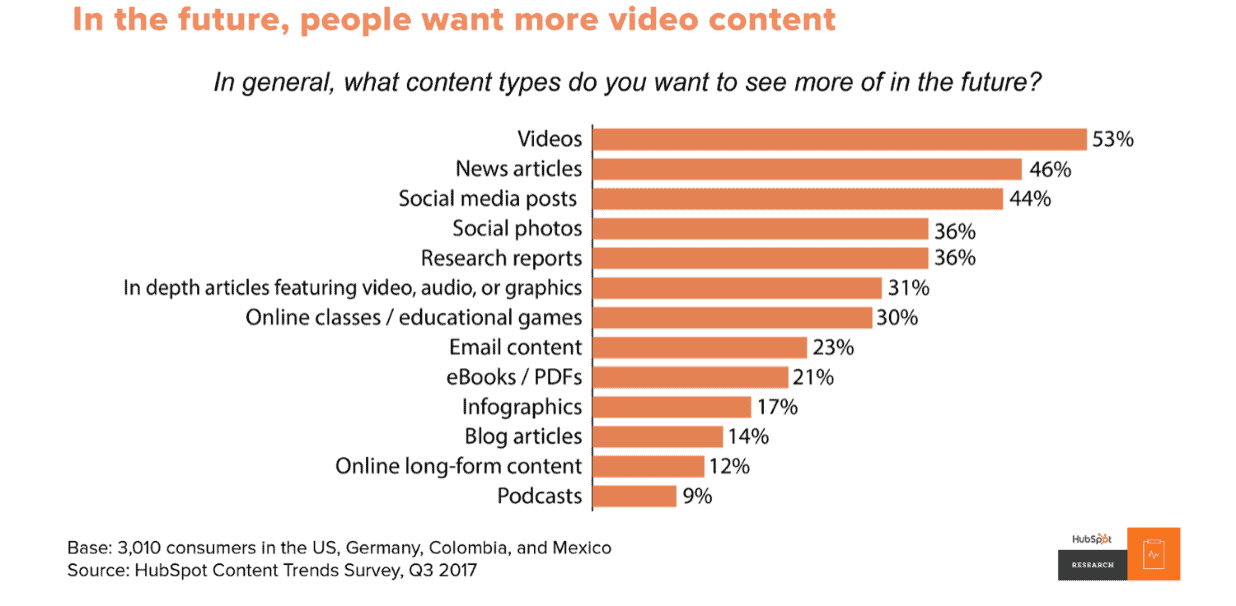 Video is becoming one of the most effective ways to share information, build brand awareness, and drive traffic to your social media accounts. But creating high-quality videos requires much work, and only some businesses have the resources to put together professional videos for their own social media channels.
That's where video marketing tools come in. These tools allow businesses to quickly and easily create professional-looking videos that fit within the boundaries of a social media platform. Whether you want to post videos of your team working on an upcoming project or a video explaining your brand's values and mission, video marketing tools offer a convenient way to create quality content regularly without the time commitment.
But with that convenience comes a whole new set of challenges. For instance, video editing software is constantly evolving, and it can be challenging to keep up with these changes. This means you must ensure that the tool you choose is updated regularly and offers essential features to your business.
Another essential thing to consider is the video's production value. Businesses that want to stand out from their competition and attract new customers need to invest in high-quality video, so you must find a tool that allows you to produce videos in the style that you want. That means that you'll need to take the time to review each feature of a tool carefully before buying it.
After selecting the best video marketing tool, create videos consistently. The goal here is to generate ongoing engagement with your audience, and one way to do that is to create a regular schedule for publishing new videos. For example, some businesses create weekly videos that answer questions or give product updates, while others may post monthly or quarterly videos.
Finally, remember to use your videos to get feedback from your audience. If they like what you're saying, that's great! But even if they're not huge fans, this is a chance to find out why they don't like the videos you're producing. Is it the format? The voiceover? The editing? By finding these problems and solving them, you'll be able to improve the next time you produce a video.
Sale
Bestseller No. 1
Best Video Marketing Tools
If you want to improve your social media marketing, looking for a tool that consistently lets you create engaging, high-quality videos is essential. After all, if you spend money to promote your social media platforms, you want to ensure that the effort is well-spent.
Here are five video marketing tools to consider:
1. Animoto
With the ability to create professional videos on the fly, Animoto is an excellent choice for businesses that want to use video in a way that makes the most of their social media marketing. The app enables you to create a video in just a few minutes and then edit it with music, effects, and transitions. After the video is complete, it's ready to upload to Facebook, Twitter, Instagram, LinkedIn, and other social networks.
Animoto is an excellent tool for creating professional-looking videos that highlight your products or services and are easy to use.
2. Camtasia
Camtasia is a video creation and editing software that allows you to create tutorial and explainer videos easily. While the app is available in both online and desktop versions, it works best on the desktop and is more powerful than the online version.
While Camtasia only offers a few features for advanced video creation, it's a solid option for businesses that want to add videos to their social media platforms and websites.
3. Viddler
Viddler is a simple tool for creating and sharing short videos online. The platform allows you to create a video in 10 minutes and then save it to your computer, mobile phone, or YouTube account.
Although the app is basic in editing features, Viddler is a good option for businesses interested in using video to promote their brands or products online.
4. Screenflow
Screenflow is a popular app for creating and recording screencasts. When you record a video using Screenflow, you can save it as a video or export it as an MP4, MOV, or GIF file.
The app is best known for its ability to record and edit multiple devices at once, which means that it's an excellent tool for creating tutorials and demos that highlight your products or services.
5. GoToMeeting
GoToMeeting is a web-based tool that allows you to host live meetings, record meetings, and share documents and presentations. You can also use GoToMeeting to make online training videos or present your brand or company's mission and values.
GoToMeeting's video creation and recording features make it an excellent tool for businesses interested in hosting workshops, presentations, and training sessions online.
Live streams
Live streams offer an incredible opportunity to share your story directly with people. Whether you're working to build your own online business, promoting your work, or want to share more of your life with your audience, live streams are a great way to connect with people, build relationships, and promote your content.
But how exactly do you go about setting up a live stream? And how can you manage them once you're live? Let's take a closer look at ways you can use live streams in social media management.
1. Create a Facebook Live Event
To begin, you'll need to set up a Facebook Live event. Facebook is an excellent live-stream platform; you can use it to create events for many different types of content. From sharing personal stories to live performances, live streaming is a great way to reach a larger audience than just your existing followers.
Click on the "Live" tab in your page's header menu to start. Next, click on the "Events" link at the top right. It'll take you to a page where you can set up a live-stream event.
Fill out the form, and select an event time. The time is essential, so try to schedule it when you think you'll have the biggest audience. This will help you ensure that you have adequate time to prepare.
Next, choose a theme for your event. The theme will appear in the event description and the event page. When someone clicks on the event, they'll see that information and know what to expect from your event.
2. Add Guests to Your Live Stream
Once you've set up your event, it's time to invite guests. To add guests, click on the "Invite" tab in the event's header.
You'll see a list of people who can attend your event. Click on the name of the person you'd like to invite, and they'll receive a notification that you'd like to invite them to your event. They'll also be able to accept or decline your request.
If you're inviting someone to your live stream whom you've never worked with before or need to learn more about, it's a good idea to set up a brief interview with them. Ask a few questions, and if the conversation goes well, you're ready to move on to the next guest.
3. Share Your Live Stream with Your Audience
When your event is live, it's time to share it with your audience. Click on the "Share" tab in the event's header, and you'll see a list of social media platforms on which you can share the event.
Facebook is the most popular platform for live streams, so that's where we'll start. But you can also share your event on YouTube, Twitch, Instagram, and even Twitter.
To share on Facebook, click the "Share" button in the event's header, and choose your desired settings. You can include tags or hashtags for your event and set your post's privacy level. For example, if you're posting to a business page or page, you can keep your posts public, while if you're on a personal profile, you can share the event privately with your friends only.
4. Keep Your Event on Track
As you're live streaming, keeping track of your comments and interactions is essential. To do this, click on the event's "Comments" tab in the header. This will show a list of comments you've received. Click on any comment to respond to it or to add a new one of your own.
When your event is complete, you can click the "End" button to end the stream or share it on other platforms like Facebook, YouTube, and Twitter.
5. Manage Your Live Stream
Once your event is over, it's time to look at your data. Click on the "Reports" tab in the event's header, and you'll see a page with a timeline of all the events you've shared. You can use this information to determine which platforms work best for you.
You can also use the reports to track how many people attended the event. If you have a large audience, it's essential to make sure that you engage with them. Use the comments tab to interact with your audience and respond to any questions or comments they may have.
Using live streams to promote your business or personal brand is a fantastic way to connect with people, build relationships, and promote your content. The key is ensuring that you're prepared for your event, have enough time, and have enough guests.
Bestseller No. 1
Curated content
Social media management is all about managing your interactions with your audience.
For most people, social media management involves responding to comments on your posts, replying to questions, and engaging with your followers. However, these activities should be done strategically and with an eye on how to engage with your followers to build a relationship with them.
When managing your social media presence, it's essential to pay attention to the messages being sent by your platform and adjust accordingly. You can do this by using curated content.
Curated content is the practice of combining different content from different sources into one post. Curated content allows you to include multiple sources, such as quotes, images, and links, without duplicating or copying.
You can use curated content to address specific issues or concerns within your audience. If you have a popular post about choosing a service, include a quote from a guest contributor that addresses the same topic and provide a link to the contributor's website.
If you want to make sure that the topics you share are timely, curated content is the perfect tool for this. You can choose content from news sites, industry blogs, and even websites devoted to particular topics.
User-generated content
User-generated content (UGC) has become a critical part of social media marketing. UGC can include anything from videos to pictures to audio and written content. UGC is integral to every social media platform because user-generated content is one of the main reasons people engage with social media.
In 2017, 92% of brands that used social media said that user-generated content was an essential part of their strategy.1 This means that UGC is here to stay, and it is critical for any brand looking to engage with its audience to harness this form of marketing.
Why is user-generated content so important?
There are many reasons why UGC is critical to a brand's success on social media, but three stand out as the main benefits.
1. It is cost-effective.
UGC provides brands with low costs and high returns.
For example, a blog post or image can be shared on Facebook, Twitter, and Instagram for little to no cost, and it's often a quick and easy way to generate awareness.
A recent report by the Content Marketing Institute found that the average cost for a piece of content on social media is $0.50.2
Even if the post isn't liked, retweeted, or shared, the content is still doing its job and helping the brand gain awareness. For a brand, there is minimal risk involved in producing and publishing UGC, which is a cost-effective way to create awareness.
2. It can increase your followers and increase engagement.
People respond to content that is relatable to them and interesting.
When the content is entertaining, fun, or informative, it increases the chances that users will follow and share your posts. When users interact with your content, you get an increase in likes, shares, and engagement.
For example, you could create a series of posts on Instagram and share an image daily for a week. Use hashtags such as #InstagramWeek or #SelfiesMonday.
Over time, you could grow your following by sharing a relatable and interesting post daily.
3. It helps your community grow.
UGC allows brands to connect with a diverse range of people.
Users like to see their favourite brands interacting with various customers, so it is vital to show that your brand is listening and engaging with its customers.
A recent study by the Content Marketing Institute found that brands that engaged with their audience through UGC received more than twice the shares and engagement of other brands.3
What can you do to manage your UGC and use it to your advantage?
The first step in managing your UGC is determining which social media platforms your audience uses. It would help if you only used UGC on platforms where your audience is active.
Next, choose your content wisely.
Your content should include an introduction, a call to action, and a conclusion. Each component can guide your audience to take action on your post.
Let's look at an example of how to use user-generated content in social media management.
The example below shows how a company could use UGC to promote a new product.
Let's say the company wants to promote a new water bottle.
Let's start by posting an introduction.
The introduction would give users an idea of the product, when it is released, and why the company created the product.
Next, use the product announcement as a call to action. The call to action would encourage users to visit the company's website or contact the company directly.
Finally, a conclusion would include a link to the company's website or a relevant blog post.
Bestseller No. 1
This example highlights three key points:
A UGC post is about getting people to take action.
The goal of UGC is to encourage interaction.
UGC works best when it is posted on a platform where the target audience is active.
So, the next time you think of using UGC, make sure it targets a platform where your target audience is active.
Are There Any Drawbacks to Using User-generated content in Social Media Management?
It is important to remember that all content that you publish online is public.
While there is a benefit to having UGC in social media management, it does come with risks.
First, it is crucial to know who is posting your content.
This is why it is critical that you have an editorial calendar for your UGC. You should identify the types of content you want to share on social media and schedule those posts in advance.
Another risk is that your brand may be misrepresented.
When you share content on social media, it is essential that you make it clear what you are endorsing.
For example, if you share a positive review of a new product, you must explain to the audience that you are not affiliated with the product.
Conclusion
Social media management is an online industry that is proliferating. There are many different ways to manage a social media presence. Many of them require a lot of time and effort, but you can always try to automate as much as possible to save time.
The best method for a beginner is to create engaging content that can drive organic traffic to your site. Then, you can leverage paid advertising to drive new traffic to your site and make money.
This is a great place to start with social media management. You can read more about it in my free guide, "How to Make Money Online."
Last update on 2023-06-01 / Affiliate links / Images from Amazon Product Advertising API