Social Media Management – 12 Tips to Improve Your Business' Organic Reach
These days, brands and businesses are struggling to gain the same level of organic reach that they used to get from social media before. 
Social media channels are now pushing companies to run promotions and paid ads as part of their social media strategy. 
However, it doesn't mean that you couldn't get the most out of platforms like Facebook, Instagram, and Twitter without spilling much cash on them. 
In this post, we'll talk about the 12 helpful tips on how you can improve your business' reach with social media management.
Years ago, Twitter was considered the go-to platform for a lot of social media marketers. 
After that, Facebook sealed the deal as the top social media platform. 
Nowadays, many marketers prefer Instagram because of its high engagement rates and capability to reach a large number of users. 
In the future though, no one could tell for sure which social network will be the darling of social media management experts. 
So, don't just focus on one social network. Understand your target audience instead. 
Take the multi-channel approach to reach your prospects and customers. 
Make sure that every platform is used in a unique way to encourage your target audience to follow your brand.
Every aspect of your social media profile can be tweaked to gain more visibility and optimisations. 
If you want to flourish on social media, you have to be aware of the ins and out of these elements. 
Keep these tactics in mind as well:
● A user name that's catchy and easy to remember
● An easily recognisable brand logo or photo
● Keyword-rich but a natural-sounding description
● A trackable link that links back to your site
When publishing your post, use the same factors when deciding which images to utilise, what particular keywords you want to include, how you phrase your call-to-action, and so on. 
This applies to the majority of social media platforms. 
Hosting a contest on social media is an excellent way to reward your most loyal followers and fans who have been following your account for quite some time. 
You can use it to extend your social media reach as well. 
Social media contests also serve as excellent motivation for fans and followers to give their email to you. 
Or you can run social media contests wherein they'll need to share your content with their network. 
4. Produce high-quality content
Ever since we became aware of the news feed algorithms on social media, social media management is now about working smarter and not harder. 
In fact, according to Facebook, there's an average of 1,500 pieces of content per day. 
But to increase the engagement in the news feed, they only display approximately 300 relevant stories.
That's why you have to realise that posting more doesn't necessarily boost your brand's reach and engagement. 
Your focus here is on applying content marketing tactics that lets you produce high-quality, engaging, and relevant content that your audience might be interested in engaging in. 
Knowing how much you need to post each day can be hard. 
According to Buffer, the optimum amount of posting on social media is at least twice a day. 
Nonetheless, fewer but high-quality posts are more advantageous in increasing your organic reach over spammy, low-quality content.
5. Include images and videos
Visually appealing content will stand out in your audience's increasingly congested news feed.
In fact, according to a survey, 60 per cent of marketers think that visual content is essential for their existing social media management. 
Moreover, Facebook posts that have images are 2.3 times to gain more engagement compared to those that don't have pictures.
Images simply perform better than branded texts, but videos are equally important, especially with the increasing number of viewership on YouTube and Facebook. 
So you must educate your followers and promote your brand using video. 
● Adding a weekly tip on your page is a surefire way to engage your new followers. 
● Make sure that your video fits various social media formats. The same thing applies to your Instagram and Facebook Stories. 
● Ensure that you have the captions for all your social media videos enabled for the deaf viewers and users who watch with their device's sound off. 
6. Know the perfect times to post
You may have the best post out there on social media, but if you don't post it on times that your followers are mostly online, then it wouldn't make a difference. 
Ensure that you post on peak times of the day to maximise your reach.
Finding what's the perfect time to post on social media can be challenging, and will take a reasonable amount of trial and error on your part. 
If you have a hard time trying to come up with a consistent posting schedule, then it's best that you work with a reputable social media manager. 
The best time to post usually varies depending on the platform you're using and your audience, but here are some tips to help you get started:
The best time to post on Facebook
Some research suggests that posting after lunchtime (Between 12 pm to 3 pm) is the best time to post, as these times receive a higher number of likes, clicks, shares. 
But for you to truly gain an understanding on Facebook, look at Facebook Insights so you'll know the times your audience is mostly online. 
The best time to post on Twitter
Like Facebook, many people believed that the best time to post on Twitter is during midday. 
But you also need a thorough understanding of your followers. 
Luckily, there are a lot of free social media management tools out there that will give you detailed insights on your followers' activity and when they're most active in the platform. 
The best time to post on Instagram
Just like with the rest of the platforms we've discussed, there's no one-size-fits-all strategy with Instagram. 
Have a thorough understanding of your audience, and then tailor your activities around that. 
7. Work with influencers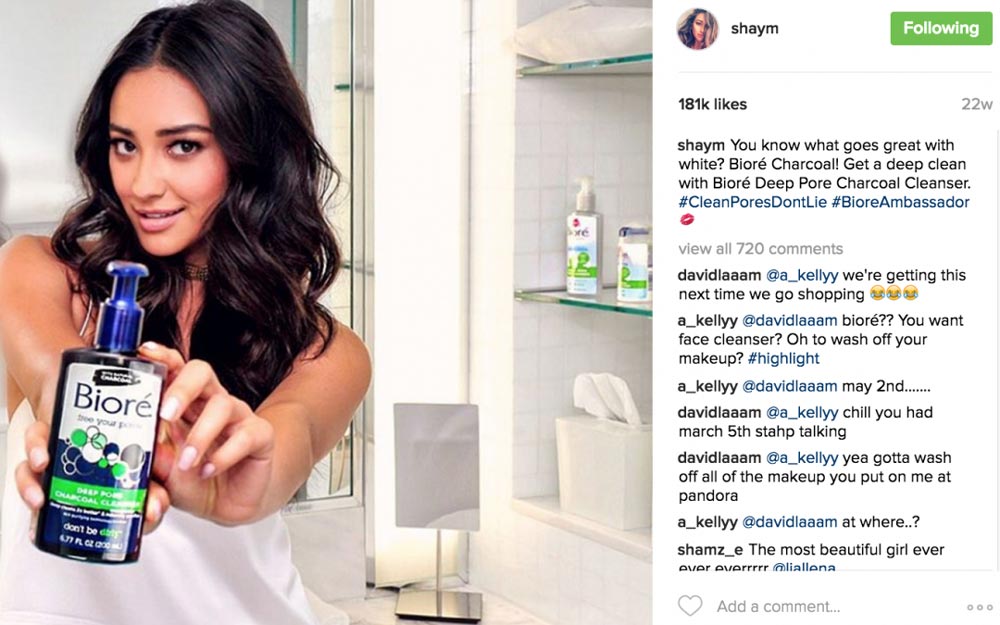 Partnering with influencers is a great way to improve your brand reach. 
By working with someone who's already established in their niche, you'll also gain access to that particular influencer's audience.
The most important thing to keep in mind when choosing an influencer is picking someone right for your brand. 
Look for someone right for your marketing campaign and has a voice that's in line with your brand message. 
8. Interact and engage
When you engage with your audience and reply to their comments, you're gradually building the reputation of your brand. 
People will look forward to your posts and will be genuinely interested in what you have to offer. 
Be familiar with various social media management metrics and track what's important. 
This will usually be your reach, engagement (reactions, likes, comments), shares, link clicks, and video views. 
Take your time to understand these numbers so that you'd get a feel on the benchmarks of your brand. 
That way, you'll know when you're able to reach your social media marketing goals.
Hashtags help you incorporate keywords on your posts, as well as make it stand out. 
They're also great when tracking discussions around a particular topic and connect with people that are using that specific hashtag. 
If the hashtag that you're using is related to your target audience, or if you can use it to reach them, then don't hesitate to include it in your post. 
Not to mention that this is an excellent part of an effective and efficient brand marketing strategy. 
11. Leverage the latest trends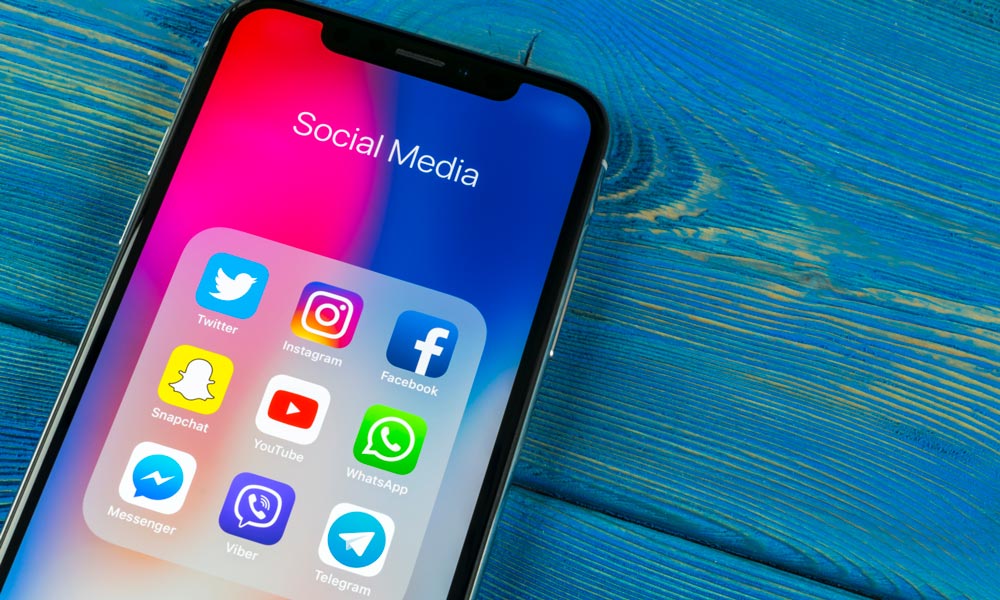 Sharing or interacting with posts based on the latest trends, or news that is relevant to your niche is a great way to show your support and involvement. 
Usually, by engaging in these posts, you'll help strengthen your brand reputation and identity. 
You're showing to users, whether they're your followers or not, that you value social happenings apart from your business.
Don't waste the traffic that you're getting from your site. 
You can use it as a way to gain followers on your social media account and grow your social media presence online. 
Many brands commit the mistake of not placing social media buttons on their websites. 
Little do they know that these buttons are a great way to increase their social media presence, as well as their number of followers. 
Place these buttons on critical locations where most of your web visitors can spot them with ease. 
Just don't go overboard with it though and place them all over your website. 
Doing so will put off most of your audience. 
A best practice is placing them at the upper right side of your site. Ensure that you define every button well. 
Final Thoughts
Organic social media marketing isn't dead. So, don't blame the algorithm for the lack of engagement.
Think about what your audience needs, reconsider the content that you publish, and dive deeper into your analytics. 
Sometimes, all you need is to go back to the basics of social media management to boost your organic reach on social media.