Brand Value: What is it & How Can You Measure it?
Brand value is the market value of a product or service based on its brand reputation. It is often referred to as the brand's goodwill, a measure of the total benefit consumers derive from it.
In today's world, every business needs a brand, but a brand is only as valuable as the actual value it brings to its owner. To understand how your brand stacks up against others, consider the concept of brand value. In simple terms, a brand is equity you build up by consistently delivering a consistent experience for your audience. The more valuable your brand, the more money you'll make.
The brand value measures a brand's worth in terms of economic value. It's the total amount of money a company has spent on its brand to produce a particular product or service.
Today's post will help you calculate the value of your brand. It's the first step toward building a strong brand identity and developing a brand strategy.
What is brand value?
It's the idea that consumers want to buy the product they know and love rather than another generic or inferior alternative. Consumers don't always consider how to calculate a product's brand value, but there are a few ways to get a general idea.
Branding your products and services helps build customer loyalty, so paying close attention to your marketing strategy is essential. Strong brand identity builds brand value, so it's crucial to consider branding in your everyday marketing activities.
Several metrics measure brand value, including awareness, preference, satisfaction, and loyalty. Brand awareness refers to the percentage of consumers who know a product or service exists, whereas brand preference reflects what consumers prefer to buy or use.
A satisfied customer is a key to building brand loyalty, so it's essential to understand what makes customers loyal. A positive brand experience, such as a pleasant shopping experience or high customer service, builds brand loyalty.
Brand value can also be affected by:
Product Safety
Your pricing structure
Market competition
How well you communicate with your customers
Your target market also influences brand value. For example, consumers are more sensitive to advertising claims and pricing when they're shopping online versus when they're in stores.
Brand value vs brand equity
Brand value is the total market value of a company's products and services. Brand equity is the amount of trust people place in a particular product, service, or company.
The brand value represents the value of what a company sells, while brand equity represents how much people like that company.
You could have a great product that no one uses or an excellent service that nobody knows about. These products can have high brand values but low brand equity.
You could have a terrible product that people love and know about or a terrible service everyone knows about. These products could have low brand values but high brand equity.
Which is the most valuable?
If your product or service doesn't have brand equity, it's probably not worth much. If your product or service does have brand equity, it probably has a higher value.
As an example, consider McDonald's hamburgers. While they may be cheap, fast, and convenient, most people don't like them.
So, even though they have a high brand value, McDonald's hamburgers aren't worth very much.
How Do We Measure Brand Equity?
We measure brand equity in two ways. First, we ask consumers whether they'd recommend a product or service to a friend. We also have research that asks people to rate a product or service on a scale of 1 to 10.
These two questions are called brand strength surveys, and the results are scored.
The brand value of a product or service is equal to the average consumer's willingness to pay for that product or service.
Brand value is measured through three different methods:
Consumer Survey
Loyalty Survey
Brand Strength Survey
When measuring brand value, we ask a representative sample of the population what they would be willing to pay for a product or service. This information is collected from consumer surveys conducted by surveying people directly.
There are also loyalty surveys, which are conducted by surveying people that already use the product or service. These surveys give an idea of how people use the product or service and how satisfied they are with it.
Finally, we use the brand strength survey, a combination of consumer and loyalty surveys.
The Brand Strength Survey is calculated by asking the consumer and the loyalist the same question. The brand strength survey is based on the responses of the consumer and the loyalty survey.
Why do We Use Three Different Surveys?
These surveys aim to get an accurate picture of what a product or service is worth. For example, if you wanted to buy a car, you wouldn't just ask one person what they thought you should pay for a car.
You'd also talk to a group of people you know who have recently purchased a car or have used the car for a long time.
This is because different people have different experiences with a product or service. You're more likely to get a better estimate of the value of a product or service if you're talking to similar people.
The same is valid for measuring brand value. You'll get a better estimate of the value of a product or service if you ask a group of people who are similar to you.
What makes a Strong Brand?
Bestseller No. 1
If you have a strong brand, you're likely to get a higher score on a brand strength survey. But, there are a few things to keep in mind.
First, you must remember that brand strength is only one component of brand value. It would help if you also considered how good your product or service is and how trusted it is. An excellent product but not trusted may not have as high a brand value as a product that's a little less good but highly trusted.
Second, you'll want to compare brands within your industry. A brand that's very strong within one industry may not be as strong as other brands within your industry.
A strong brand is something that consumers and businesses can recognise and trust. It is also something that provides positive associations. Consumers want to know that the quality will meet their expectations when buying or using a service.
How to measure brand value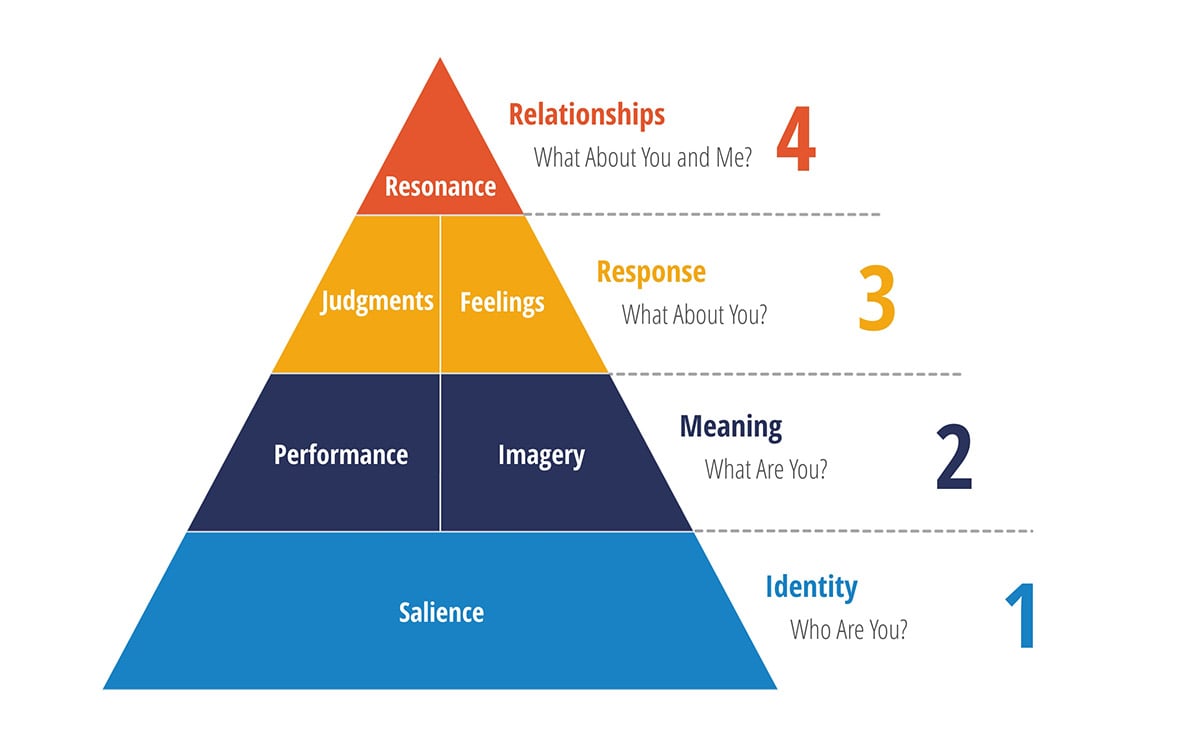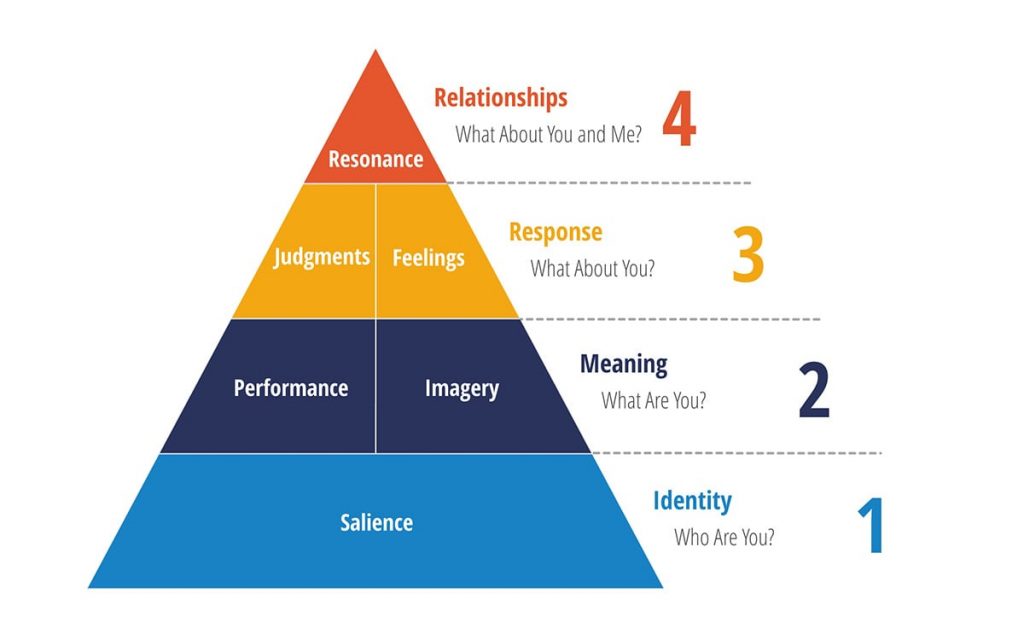 Your brand value is the amount you are willing to pay to promote and protect your brand. In today's environment, brands are more valuable than ever because they bring trust and reliability to consumers. Brands are often associated with a positive sentiment, which is why brands are so valuable.
If consumers feel that your brand is solid and trustworthy, they will purchase your products and services over others.
You need to figure out the value of your brand. How much would you pay for your brand? Would you be willing to pay $100 for a brand you have never heard of? How about $1,000?
If you want to determine the current value of your brand, start with your sales figures. If you sell 100 products in February, how much did you sell for on average? Use this data to determine the average selling price for products that month. From there, you can figure out how much a product costs to produce and whether you are getting enough revenue to make a profit on your investment.
Another way to find the value of your brand is to look at your advertising budget. How much is your company spending on your brand? Do you have enough money to ensure that your brand is well-known? Do you know how much money is spent on marketing every year?
A final method of measuring brand value is calculating your company's profits on each product sold. To do this, you need to add up the cost of producing it, divide the total cost by the number of products you sell, and multiply the result by the profit margin you are making. The final calculation will give you the amount that your company is worth.
How Do I Calculate the Value of my Brand?
There are several ways to determine the value of your brand, and in some cases, it doesn't matter how you arrive at the number. For instance, if you are in business, your value is based on the amount of profit you generate over a given period. If you are not in business and are considering starting one, your value is based on the brand's or product's cost.
In either case, it is critical to ensure that the information you use to calculate your brand value is correct. That means doing your research and fact-checking before making any decisions. You do not want to make your brand appear more valuable than it is.
Here are some factors that could impact your brand value and should be taken into consideration:
How Long Have You Been in Business?
It may seem obvious, but the longer you've been in business, the more valuable your brand is. You have established customer relationships, know your business, and have worked to create an outstanding product or service. In other words, you've invested a lot of time and money in the business, so it's logical that you would expect to see an increase in the value of your brand.
A company only has so many resources available to build its brand value, and those resources tend to diminish over time. The longer they are in business, the more money they spend and the less they have to put back into their business.
However, it would help if you didn't assume that your brand is more valuable simply because you are older. Some people start businesses at a young age and still benefit from a long-term approach. On the other hand, some people wait until they are older to begin a business, and they have fewer resources to invest in the brand.
What is the Cost of Establishing Your Brand?
The more time and money it takes to establish your brand, the greater the value. Think about it this way. Would you rather spend $100 or $1000 to create a new brand?
When establishing a brand, you need to consider the cost of starting your brand. Once you have established your brand, you must spend additional money on advertising and promotion. If you spend a large sum of money to establish your brand, you may want to establish your brand sooner rather than later.
Considering the brand's value in the context of what you have already invested in, it would be best. The more money you spend on your brand, the greater the cost is to get started.
When establishing a brand, you have to consider the size of your brand. How much money are you willing to spend to increase the value of your brand?
Sale
Bestseller No. 1
What is the Market for Your Product or Service?
Think about the demand for your product or service in the market. Is there enough market demand for the product to warrant the investment of time and money? If not, the value of your brand may never increase.
What is the cost of maintaining the brand?
Maintaining your brand is another consideration. What is the cost of maintaining the brand? For example, the costs may be minimal if you are a small manufacturer. On the other hand, the costs could be substantial if you are a large corporation. It would be best to consider the cost of a public relations or social media campaign concerning the amount of money you spend to maintain your brand.
Does insurance cover the Costs?
Finally, is the cost covered by insurance? Many people are surprised to learn that the cost of starting and maintaining a brand may not be covered by insurance.
It's important to understand that the purpose of insurance is to protect against financial loss. Therefore, if you lose money on your brand, you have not lost enough to warrant the insurance premium.
A good rule of thumb is that if the costs associated with your brand exceed 5% of your gross annual revenue, you should consult with an insurance agent or broker to see if your costs are covered.
Building your brand value
There's no single formula for building brand value, but here are some steps to consider.
Build a strong foundation for brand value. Your brand is your promise to your customers. Your brand makes you different, which you need to communicate.
Focus on your audience. What do they care about? You can't just talk about the things you love or the benefits of your product. You have to talk about why your customers should buy from you.
Be genuine. You can't fake being authentic. Be honest about what you care about and what makes you different.
Be consistent. Don't let your brand change every time someone comes to your site. If you do, it will confuse your customers and be hard to remember.
Be memorable. Create memorable experiences for your customers. Make them want to return to your website and share with their friends.
Be timely. You can't be all things to all people, but you can try to become the place where customers go for information or support. Be available and visible when customers need you.
How to boost sales and generate profit?
When looking to boost sales, you need to take a step back and evaluate what your customer wants. Your job is to find out what your customers want and then deliver it.
For example, you may find that people don't buy from you because the products aren't relevant to their needs. In this case, you could offer more products to appeal to a broader range of customers.
Or maybe you have a product that appeals to a specific market but is too expensive for them. In this case, you could price it more attractively and market it to a broader group of customers.
Another thing to consider is whether your customer base is growing or shrinking. If it's growing, it's time to make changes to your products and services to ensure you meet all your customers' needs.
It would help if you also considered how your customer base has changed. Has your customer base become more or less loyal over time?
If you notice your customers are moving from one product category to another, you may need to update your marketing message and product offerings to maintain your position.
Finally, are your products or services becoming outdated? If so, it may be time to take a step back and reevaluate your business model to ensure you're offering the best solution for your customers.
Sale
Bestseller No. 1
Conclusion
Brand value is the total worth of a brand to a buyer.
It's calculated by adding the current price of a brand to its expected future earnings.
This is typically done by comparing a brand's market value to its book value, earnings, and dividends. In other words, the brand value is the sum of the present value of the brand's future earnings.
However, brands don't usually trade at their total value because they usually sell below their estimated value.
If you're considering buying a brand, you should pay as much as possible for the brand.
Remember, a higher price means a higher potential ROI.
Find out more about brand value and how you can increase it!
Last update on 2023-09-25 / Affiliate links / Images from Amazon Product Advertising API