How Good UX Designers Can Save Your Startup
As a startup owner, you know that you conduct most of your business interactions online, so providing a seamless digital experience to your potential and current clients is a must to develop your business.
These days, users of digital products think of a flawless, optimised user experience as a basic requirement, so failing to meet their needs is a bad idea considering the current level of competition.
However, with tight budgets and numerous other problems associated with managing a startup, entrepreneurs often overlook the importance of UX design.
This is a dangerous road to take because a great UX is no longer a luxury for startups but rather a necessity to reach business goals.
For example, a poor app UX such as confusing navigation, a lack of intuitive interface, and too many features can confuse the user and result in the app being in the trash very quickly.
In other words, you cannot overlook UX at any cost to ensure that your digital product makes an excellent first impression and delivers value with every use.
In this article, we're going to analyse the big mistakes startup owners tend to make and find out once and for all why compromising on UX is something your startup should avoid and what to do when a positive user experience with your product is at risk.
Why Startups Fail: Poor UX
Obviously, this applies to all startups having digital products such as apps and tools for online business management.
Many owners of these startups know that money is an issue for them, so they try to reduce the costs by hiring a graphic designer to work on UX.
However, a graphic designer, although necessary for web design success, may not do many things that a UX designer does.
Here's an example.
It's a known fact that 90 per cent of startups fail within the first several months.
While the reasons for this are numerous, the leading one, as shown in the below image, is a lack of market need.
According to Statista, 46 per cent of new companies go out of business because they fail to generate the need for their product.
You will find more infographics at
Statista
In other words, this means that there's no customer for the startup's product, so chances for success are very slim in this case.
Obviously, being good at marketing, in a good market doesn't necessarily mean your product will satisfy that market.
Even having a brilliant graphic designer won't help you with generating a market need for your product because their job is to take care of the design part.
On the other hand, researching to define potential target customer personas before the development of the digital product's design is one of the primary responsibilities of a UX designer.
Before getting to actual designing, he or she will study what products, therefore, solutions, are present on the market to find out unique challenges and people who could need help with solving them.
They also study the needs and behaviour patterns of potential customers to make sure that the final design of a digital product can keep the users interested and engaged for as long as possible.
In other words, they make sure that every single step of the process is created by keeping the user in mind.
This involves not only design but content; it needs to contribute to overall design goals and contain messages that the target audience finds engaging.
Many professional writing companies such as Ratedbystudents have already started training their employees in UX writing to eliminate some of the most common UX mistakes in web design and successfully bring their content from being product-oriented towards getting genuinely customer-oriented.
Thus, a UX designer considers the needs of the users critical for the success and works on finding ways to exceed their expectations and maximise engagement.
It's not about describing the qualities of a product anymore but letting people know how those qualities can help them in taking another step towards their dream life.
A high percentage of startups failing because of that suggests that many of them may not have good UX designers working to generate a market need.
Besides, if you look at the above image with the top reasons why startups fail one more time, you'll discover that the second top reason is a lack of money.
Not all companies are created equal, and not all businesses manage to attract significant and steady investments.
A tight budget is a common reason why startups fail to hire a UX designer to help them meet their business goals.
How a UX Designer can Help Save Your Startup
Even though many people thought that Steve Jobs never listened to customers to create a great product, he actually was quite a market researcher.
In fact, Forbes describes that when Jobs returned to Apple in the 1990s, his initial views on customer experience had changed from "people don't know what they want until you show it to them." and he began listening to them to design the company's products.
""You have to start with the customer experience and work backwards to the technology," he even said in the 1997 Worldwide Developers Conference while explaining how to create best-selling digital products.
As the conference showed, the CEO of Apple Inc. believed that the only vital way to create a lasting product is to meld the technology and the customer point of view.
All right, what does it have to do with UX and startups?
A startup simply cannot afford not to listen to the target audience because it becomes impossible to build a product that people want.
As a freshman in the market, you are likely to make use of the word of mouth that your first happy customers will spread.
At first, this might bring an even better result than your marketing efforts.
Even Steve Jobs, who was perceived as a person who didn't listen to his customers, understood very well that a failure to research the market and convey the findings in the design was a sure-fire way to bankruptcy.
Since UX defines how good user's first experience with a digital product is, having a good UX designer to ensure that your app/website/tool is credible, clearly highlights the value to the user, features UX-optimised writing, and provides positive overall experience.
The process of UX design commences as soon as the concept of your website is shaped, making graphic design, content and web development an integral composition. Remember: UX, not a product's value, shapes the very first impression of your product.

So, to sum up, a UX designer's range of responsibilities includes such vital things as:
Creation of the unique value proposition structure that differentiates a company's product from competitors. This is where the problem is defined that the product is aimed to offer a solution for.
Creation of customer-focused content by collaborating with other UX professionals such as writers. At this stage, a good UX translates to comfortable and enjoyable content that encourages people to stay on your website, click through the blog posts and learn more about your products and services.
Competitor analysis to define what products exist in the same niche and identify the opportunities to deliver more value to customers. Here you learn what features are most likely to work and what tends to be disliked, track common patterns in your sector and, of course, draw inspiration.
User experience research and testing to improve the unique value proposition. You gather data, analyse it and form the picture of your target user: what person that is, in what context will they use your product and generally what they need from you.
A UX design that is responsive, usable, and able to deliver maximum customer satisfaction. Content uniformity, website load speed, interactivity – everything to create the necessary impression.
UX is a Critical Element for Success
As you can see, UX design is not all about designing cute buttons and selecting attractive fonts to grab the attention of the user.
It's that approach for creating a digital product that establishes a connection and customer retention by allowing them to achieve their goals quickly and easily.
You want to make it simple enough, but not primitive, impressive but not striking, clear and understandable, yet not depressingly steady.
So, if your startup has a limited budget and needs to cut some costs, try your best to avoid considering UX design an afterthought and something that graphic design can easily replace.
Even if you succeed at saving on UX and getting away with it initially, the chances are high that this decision will cost in the long-term because of the poor conversion and low customer retention level.
Why Every Startup Needs to Maximise UX Design
User experience design is often neglected. UX design, however, is probably the most vital component of branding in the digital age. UX developers and designers use a multidisciplinary approach to create intuitive digital experiences.
The experience of the user when interacting with any website or product is incredibly important as it will typically determine the likeliness of gaining a customer regardless of the product.
Many customers report that having a seamless and easy experience is more important than the specific technical differences between products.
Digital marketing is now the cornerstone of business online as it represents the overall reach of the brand and its effectiveness in leading to conversions.
A well-designed brand with eye-catching imagery is always going to net a healthy return on investment as users are far more intrigued by something aesthetic rather than purely informative.
As opposed to the traditional idea of advertising, modern branding puts a focus on the consumer and attempts to speak to them through strong imagery that represents the brand as well as their interests.
This is especially true for the website of a startup that needs to capture the attention of users while also speaking directly to the target customer base. Startups do not have the time to waste on trial and error testing that only yields cost over profit. Here is where a graphic designer hiring guide can be of great help.
UX design is an incredibly important part of doing business online and promoting awareness of the brand. It can be boiled down to the intersection of technical, artistic, and marketing skills which requires specialised knowledge to use effectively. UX is important also when it comes to React Native app development as it can help businesses generate better customer engagement and build seamlessly functioning mobile apps that come equipped with impressive and dynamic features.
Much of UX design hinders the ability of users to understand the flow of the site while simultaneously leading them down a specific route which will hopefully share the brand story and mission statement of the business.
With the right UX design, you can all but guarantee a predictable user journey that can then be utilised to display products or connect with users.
In either case, UX design is of paramount importance, and, luckily, hiring UX designers has never been more accessible, which is excellent news for both businesses and users.
This is why enlisting the services of a talented UX developer is recommended for all startups as they need to maximise their branding potential in a concise amount of time.
Digital branding relies on design.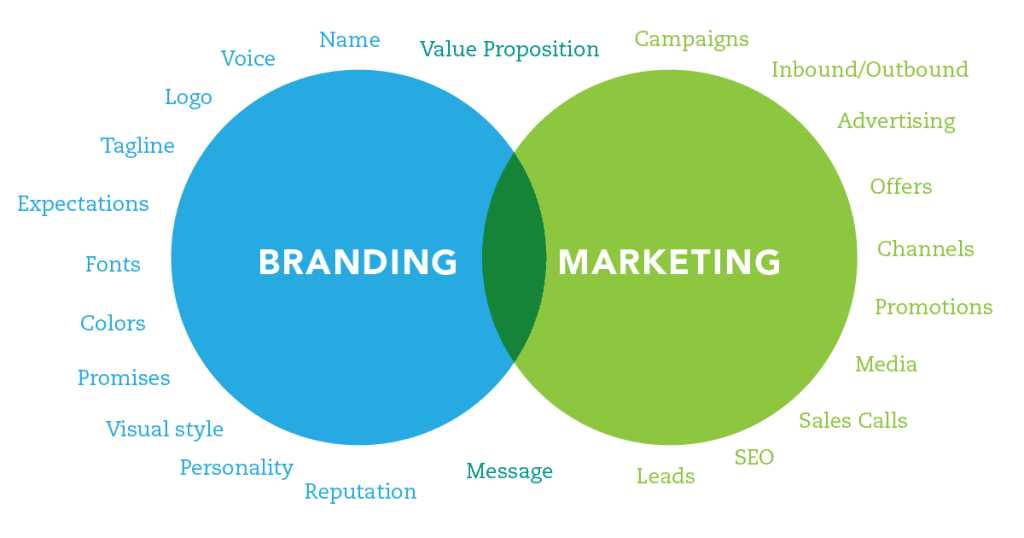 The core of a successful branding campaign is an attractive design that entices the target audience while remaining appealing to a broader audience. As branding becomes more and more visual, it is increasingly imperative that startups prioritise design.
Unfortunately, many companies believe that they either don't need it or can not afford it when this couldn't be further from reality. Great web designers are available around the world at all levels of expertise so that startups can find the perfect designer to set up their business for success.
How Good UX designers improve digital experiences
Small businesses might think that hiring a designer is entirely out of their reach. However, companies thinking about how to hire a freelance designer must know that this is affordable and that there are many flexible options for businesses strapped for cash.
Moreover, the return on investment is more than worth the initial losses. That is, excellent UX design will, without a shadow of a doubt, increase sales, promote a consistent brand image, and foster emotional connections with your intended market.
Your landing webpage is your digital storefront.
Though it may sound strange, the landing webpage is just as crucial as the public-facing facade.
Much like a physical storefront, the website should reflect the design and decoration of a physical representation made much more convenient through the use of modern technology.
Talented web designers will take the brand of a startup and create an entire website that perfectly represents the company while staying efficient.
Brand perception relies on web design.
The quality of the brand matters a great deal to consumers who make many of their choices based on their attraction to the overall aesthetic. How users perceive a startup and its brand is the difference between success and failure.
A brand that is customer-focused and appropriately funded will ensure that at least some people connect with the brand. Consumers are more likely to trust brands with well-designed websites as they believe them to be more secure and legitimate. Startups that prioritise the design of their web pages are simultaneously boosting the amount of trust that users have in their brand.
Attracting investors
Getting investor interest is every startup entrepreneur's dream. Securing the financing to scale your operations, release a new and exciting IP, and hire top designers, developers, and leadership. Acquiring the interest of investors requires more than just great financial forecasts, promising predictive models, and superb market research.
Financing is more comfortable to accomplish with premier design because:
Investors often base brand off of looks
Style over substance
Make the best impression
You have to make your business as polished and complete as possible. You can't do that without a specific brand voice in mind. Your branding must be punchy and act as a sort of extension of your elevator pitch.
Web designers can help translate your elevator pitch into a unique, eye-catching website; Great web designers for hire can help you immensely.
So while investors do want to see your profits and losses accounted for and want to see a hockey stick graph for potential growth, they will likely use their gut to make the final decision as to whether they will supply funding.
That means you need the look, the voice, the design that screams stylish, polished, and professional. UX design is an incredibly important part of doing business online and promoting awareness of the brand.
UX can be boiled down to the intersection of technical, artistic, and marketing skills which requires specialised knowledge to use effectively.
Pro – Tip: You can also try out tools like Buffer alternatives for achieving the best results in marketing and to also save your time. Much of UX design hinders the ability of users to understand the flow of the site while simultaneously leading them down a specific route which will hopefully share the brand story and mission statement of the business.
With the right UX design, you can all but guarantee a predictable user journey that can then be utilised to display products or connect with users. In either case, UX design is of paramount importance, and, luckily, hiring UX designers has never been more accessible, which is excellent news for both businesses and users.
Why Good UX Design Improves Technical Quality
When users find themselves going to new sites in search of something to buy, they are looking for a specific experience that cannot be imitated. There are many companies out there, such as Apple and Zoom, that prioritise the user's experience because of the power of emotional connection.
If a website is responsive and the brand is relatable, then you have a recipe for guaranteed success on your hands. UX design leads users with emotion which is far likelier to lead to conversions than merely stating the fact in an inelegant manner.
How Good UX designers improve digital experiences:
They create a user journey
They study consumer profiles
They use design knowledge
They create responsive designs
They ask users to contribute their thoughts
They use automated software to do A/B testing
UX design and digital branding rely on each other because they both inform one another. For instance, UX designers need the brand story and identity to create a seamless experience for the users, and digital branding relies on the UX to draw customers in. They are essential to each other, and they are both equally vital in creating an inviting brand.
Ease-of-use radically improves backend tech.
Somewhat fortunately, prioritising UX design also happens to make the backend systems work together much more efficiently by logically integrating the systems. By keeping the focus on logic and user experience, UX designers naturally make the backend work together with the frontend systems in an inherently logical way.
Important takeaways
UX saves companies time and money
Costly rework of coding is avoided
Code is optimised as UX designers tweak
Browsing through the website should feel effortless for the user and should always lead to the choice of becoming a customer or not. Each user that journeys to your company's website should come away from the experience feeling fully informed and emotionally connected to the product in some way.
Ultimately, businesses that prioritise UX design are also prioritising the experience of their customers by making them less frustrated and giving them a better perception of the brand.
Why UI/UX design matters
As they say, perception is reality, and that couldn't be more true when dealing with customers online. However, it is the entirety of its impact that makes UX design so powerful and is also the reason why every small business and app developer should hire a passionate UX designer. These companies are typically light on staff and resources, so they need to maximise their investment to exist logically.
Thankfully, there are many UX developers on the market today who are skilled enough to revitalise a website and who are also willing to work freelance much to the chagrin of small businesses. Hiring UX developers is one of the smartest moves a company can make as marketing and business slowly become more human than machine.
Customers and their experiences using your products matter more than you might think as many users report preferring a particular brand due to accessibility over technical grandeur. The ideal user experience is one that flows effortlessly through the company's brand story and mission statements while also displaying all pertinent information in a logical order.
However, this critical impact on the user is now beginning to be understood as more and more businesses reach out to enlist the services of competent UX developers that will revitalise their online image.
UX design heavily relies on the responsiveness and logic of the website, along with the brand and its theme. Every single part of the website is vital to great UX developers who will meticulously analyse each layer of the website to determine if anything can make the user's journey better and more convincing.