Designing Conversational Interfaces – Everything You Need To Know
Maintaining a close and personal relationship with your customers is essential for running a successful business.
After all, if you're not online and fail to connect with your target audience, your business becomes almost invisible.
And with the rising need to help consumers with simple and easy communication, companies must keep up with technology and make the most out of it.
The increasing popularity of AI in customer service and support has allowed businesses to make the best of so-called conversational interfaces.
These days, it's all about personalisation and customised customer experience, and there's no better way to go about it than to learn everything you need to know about designing conversational interfaces.
What is a Conversational Interface?
Simply put, a conversational user interface (UI) is an AI-based platform that imitates real-life human interaction.
It means having a chatbot that engages in conversation with existing and potential customers so that they can quickly get the answers they need; no waiting or having to visit the company's actual website to look for the information they need.
Thanks to Natural Language Processing (NLP) support, these AI-powered chatbots use and recognise conversational language, making the interaction between the users and bots smooth and natural.
How Does a Conversational UI Work?
Natural Language Processing pairs with the typical machine learning algorithms to create a human-like design of the conversational UI with a consistent improvement of both the input and output.
That said, the entire operation uses:
NLP to interpret the textual input
Image recognition for plain and text-filled images
NLP features that generate natural input response
A text to speech and speech-to-speech features to create a thorough output
Users can converse with UI through text, image and voice messages activated with speech recognition tools.
To give a coherent and helpful result, NLP algorithms go through several steps:
Pinpoint the purpose of the request
Calculate the necessary actions and measures for it
Come up with an output (a response or action)
The more we use the conversational interface, the more data it collects, consistently improving it.
Ultimately, all that's necessary is for the user to type out their question or inquiry, and they'll instantly get a response.
Essentially, conversational UI is a modern technology that companies can use as virtual assistants, also known as chatbots, to do certain things as part of their routine or upon request to further develop and establish their brand.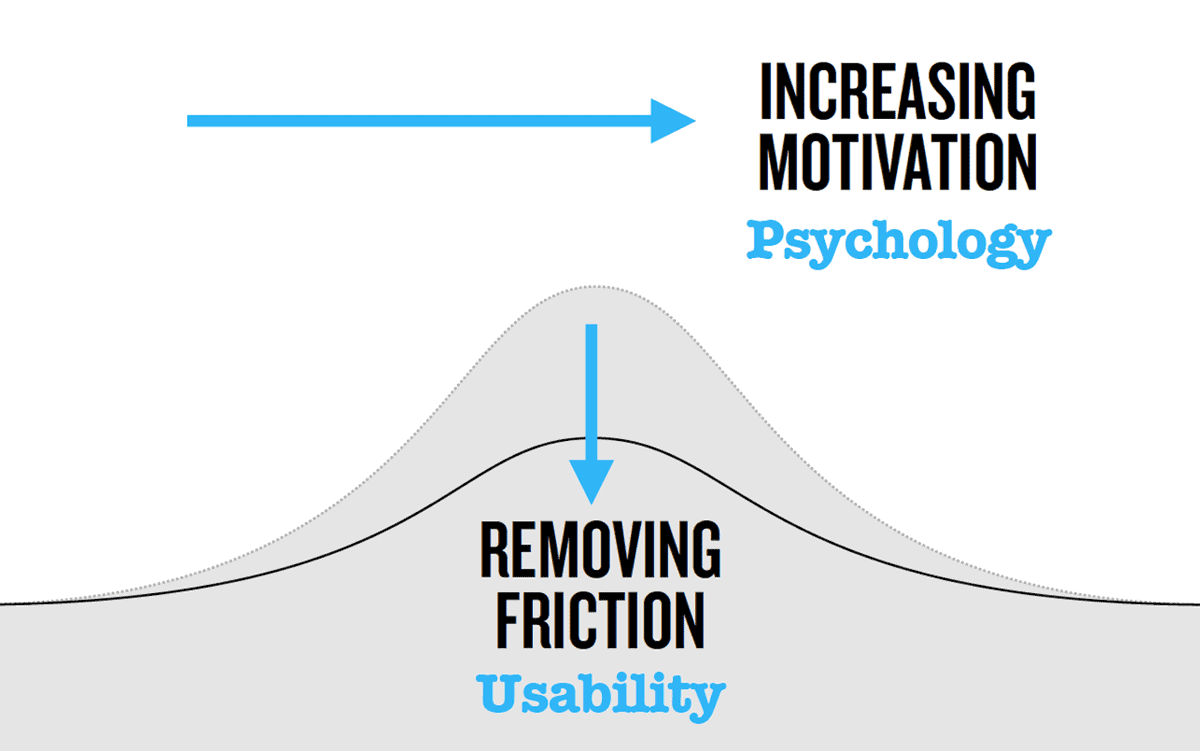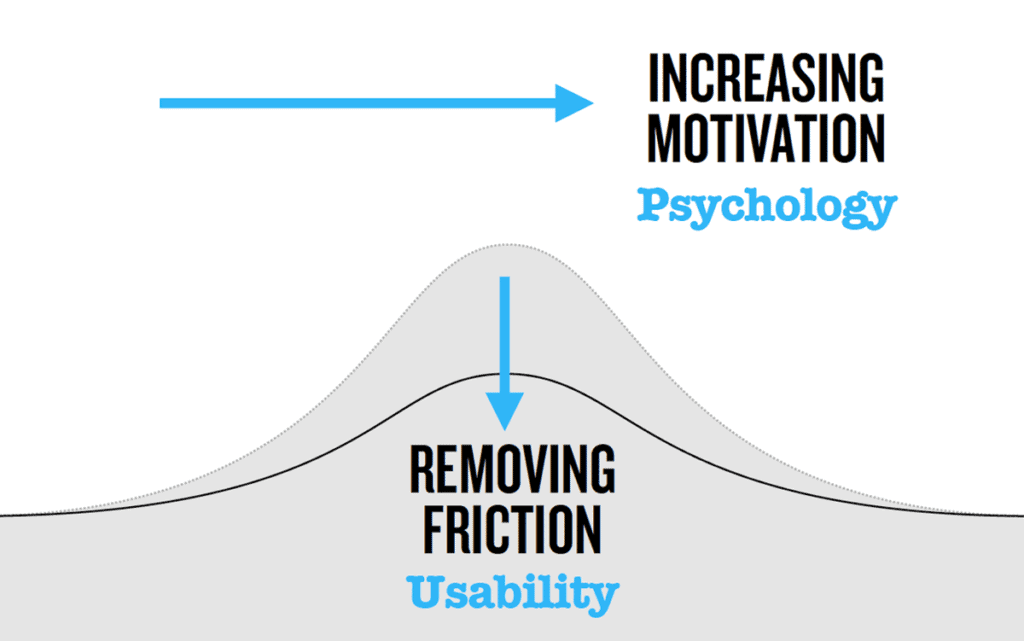 Types of Conversational UI
Many different types of conversational interfaces are used for various purposes.
For example, chatbots are often seen as conversational interfaces, but that conversation UI is just an umbrella term for many platforms that use this technology.
Q&A Web Chat Interface
This is the most basic type of conversational interface.
It's simple as it delivers valuable info straight from a specific data source (often from FAQ) and doesn't rely on NLP or machine learning.
Customer Support Interface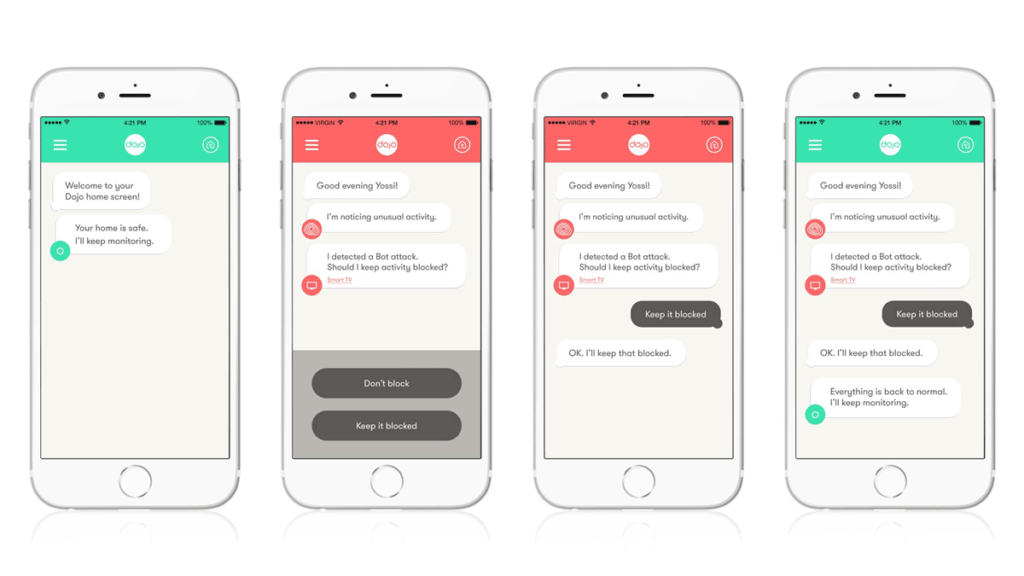 The customer support interface is unsurprisingly the most common type of conversational UI today.
It gives the users general information more coherently; yet, if the bot fails to provide the right response/action, it transfers the user to an actual human agent.
Fortunately, plenty of premade chatbot templates for the customer support interface allow a much faster and more comfortable design creation.
User Engagement Interface
User engagement interface is quickly gaining popularity among new companies.
It gives the user the necessary help to browse the website and get more comprehensive answers, especially regarding product/content recommendations.
Making the most out of these features can end up generating more leads in the long run.
Organiser Interface
An organiser interface is an integrating bot that helps users keep track of their schedules, to-do lists, and other important information.
In that sense, all you need is just one app!
Multi-Purpose Intelligent Virtual Assistant AKA AI Assistant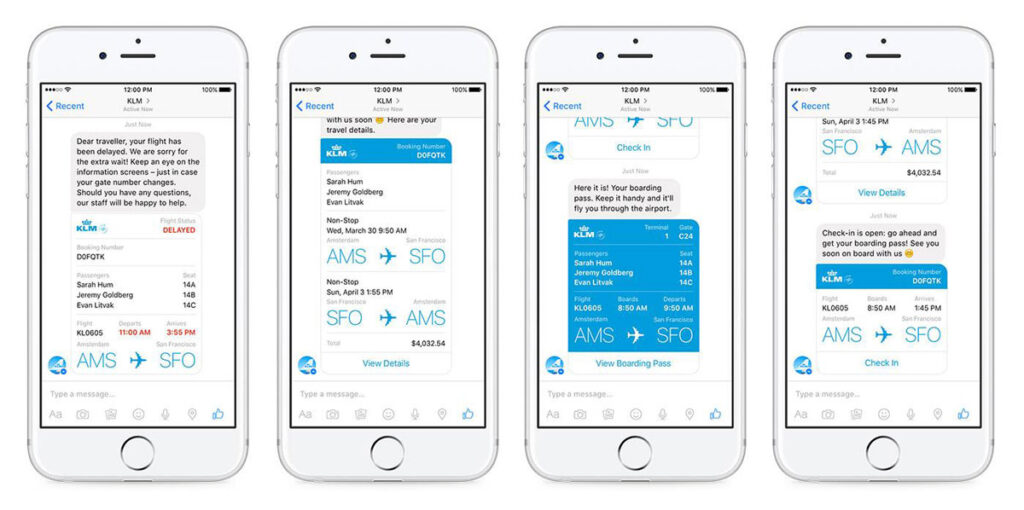 You've probably heard about the Internet of Things, and this multi-purpose intelligent virtual assistant is one of the most ground-breaking solutions.
Chances are you're already using some of them; think about Siri, Alexa, or Microsoft's Cortana, for example.
Tips for Designing Conversation Interfaces
Once you decide what type of conversational UI you need, you can use different tools to create it.
Chatfuel, Botsify, Sequel, and Hubspot Free Chatbot Software are popular platforms for this.
And when it comes to NLP, Dialogflow, Microsoft Language Understanding Intelligent Service (LUIS), Wit.ai & SAP Conversational UI, and IBM Watson Assistant all work brilliantly.
But regardless of what platform you decide to go with, you can use these actionable tips to add a chatbot to the website with an efficient, conversational UI.
Visual Appeal Is Not a Priority
When designing conversational interfaces, focusing too much on the visual aspect can be tempting.
However, how the bot looks has no real value for the company or the users.
In general, conversational interfaces should be minimalistic, simple, straightforward, and intuitive to serve their purpose.
That's why the design focus should be 100% on the conversation flow.
If you want to add a patterned background to your interface for some personality, choose one that's not too distracting from the conversation.
Design a Purposeful Bot
You have a specific target audience with particular problems and queries.
That's why you need to create clear response goals for your bot.
You must keep your audience in mind so your conversational UI is as user-oriented as possible.
Let's say that your company sells fitness gear.
The bot may be great at helping users find the right size and material but don't expect it to discuss the latest fitness trends with them.
Bot Needs a Consistent Personality
Chatting with a bot will never be the same as chatting with an actual person, but your goal is to make this interaction as human-like as possible.
That's why your bot needs a consistent personality and tone of voice that'll reflect your brand.
Creating a detailed brand style guide ensures your voice tone is consistent across different channels.

Give users an Exit Option
Regardless of whether they've got the info they need from the chatbot or need to speak to an agent about it, your customers must have an exit option.
That way, they won't get confused about the following steps, as the solution will be right before them.
Of course, to manage all the support options, including real-life ones, investing in an effective CRM system can make a world of difference.
Be Transparent with Your Customers
Amazingly, most users won't notice that they're conversing with a bot.
However, this doesn't mean you shouldn't tell them.
It's essential to be open and direct about whom the customers are talking to, especially when you offer combined support with both a bot and a human agent.
This simple thing will help you build rapport and get your business flying.
Be Short and Sweet
You may think that designing a conversational UI that delivers chunks of text and detailed answers is a good move for your business. The reality is: that it's not.
If they're using a chatbot to get information about your company and products/services, you should know that your customers also want a quick answer.
Focus on creating a bot that gives short, sweet answers without unnecessary fluff.
Keep the Conversation Animated
Just because you don't have to focus too much on your bot's visual appeal, that doesn't mean that you shouldn't create a natural conversation flow.
Designing an animated avatar to humanise your bot and better immerse the conversation users is a good idea.
Of course, don't hesitate to use non-verbal elements like GIFs and emojis to keep the conversation more enjoyable and your customers more engaged.
Avoid False Options
Giving the users false options while chatting with a bot can only annoy them.
They're more likely to leave the convo if they can't get a meaningful response to their query without a false promise.
Such an example is the notorious command "more".
Because it can't fully understand what the customers are saying, the bot may give some answers and encourage them to type "more" if they haven't learned what they need.
Often, the bot won't be able to answer with more information to this command.
This is a false option that could end up disengaging the users.
Include Straightforward Commands
If the bot needs to relay a command to the user for specific functionality, ensure the wording is simple.
There's no reason to have several different command options if the functionality is similar.
For example, if the user can save their product suggestions, the bot can command "save".
Avoid multiple commands with similar meanings, such as "remember", "favourite", etc.
Improve Command Understanding
Just like the users need to understand the bot's commands, the bot also needs to understand the user's orders best.
Instead of programming the bot with just a couple of input commands and leaving the rest to "Sorry, I don't understand", include several strategies in the design.
That said, have your bot account for common command typos and synonyms.
Use a Natural Message Arrangement
Designing a more natural message flow is crucial to further mimic a real-person conversation, especially in HMI design.
The best option is to have the bot's and users' avatars opposite.
The Basic Conversational UI Principles
To sum it up: every successful conversational interface must operate on four basic principles: clarity, character, compassion, and correction.
Clarity
Regarding decision-making, people are typically guided by two systems: intuitive, emotional, logical, and analytical.
To design the most effective conversational UI, keeping the users within the emotional system is essential.
Thanks to the intuitiveness and convenience of this setup, users find it easier to make a decision.
Character
Users don't mind talking to a bot, but they do mind when talking to software.
Actual character and personality are highly appreciated.
This is precisely why we focus on the "human-like" concept of interaction; users will generally enjoy their chat with the bot more if it feels like chatting with an actual human.
Ensure the bot's personality is fun and engaging while representing your brand.
Compassion
It's a must that the bot can show compassion when needed.
This doesn't mean that the software should register sad personal stories.
However, it should give output with potential risks and warnings if these are applicable in this situation.
For example, telling the users about potential shipping delays is something an actual customer service agent would do; therefore, the bot should do the same.
Correction
Designing a tremendous conversational UI doesn't mean that the bot will answer every single question every time.
However, it does mean that the bot should find a way to respond, allowing the conversation to continue.
Avoid response repetition (mentioned false options), as this can quickly turn into a conversational dead end.
The bot can be programmed to continually find a way to correct itself and offer forwarding responses.
The whole point of a conversational user interface is to speed up the communication between companies and their customers while making the overall user experience the best.
That's why I skip the flashy visuals and overly complex sentences.
The best responses will come from using bots to carry real-life conversation flow and bring your brand closer to your audience.
Author Bio: Bojana is a content strategist with a finger on the pulse of eCommerce marketing. She oversees a content creation strategy that helps business owners take their brands to the next level.