10 Steps in Building, Launching and Scaling Your Minimum Viable Product (MVP)
Writers have writer's block. Painters have the black-canvas syndrome. And entrepreneurs have analysis paralysis.
This often happens when you have a stroke of genius but do not know where to start.
In times like this, we recommend testing your idea. And one way to do that is to build your minimum viable product (MVP).
This will validate your idea and guide you on which features you should and should not include in your product.
Defining Minimum Viable Product (MVP)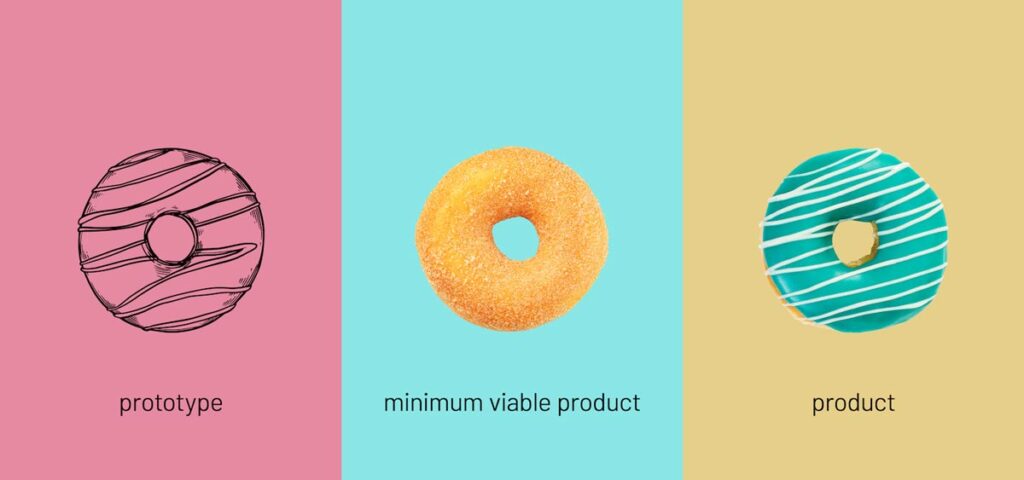 According to Classic Informatics, the minimum viable product is the minimum version of your product that you can offer to your target market. Its purpose is to know whether people would be willing to pay for your product.
Say you are a yoga instructor. In this time and age, it only makes sense for you to sell an online yoga course. But how would you know if you have a market for it?
Well, you can consider hosting a paid online yoga workshop. Doing so allows you to achieve two things:
Figure out if you have a market for online yoga classes.
Collect leads that might be interested in your yoga course.
Another thing you can do is offer a mini-course. For example, you can launch a free yoga for a beginner course. This lets you give your target audience an idea of how your complete course will look like and what they can get from it.
Launching a mini-course is also an excellent way to collect customer testimonials. This could come in handy once you start promoting your entire course.
Mind you, determining your minimum viable product is helpful whether you are a yoga instructor or sell shoes online.
Why You Need an MVP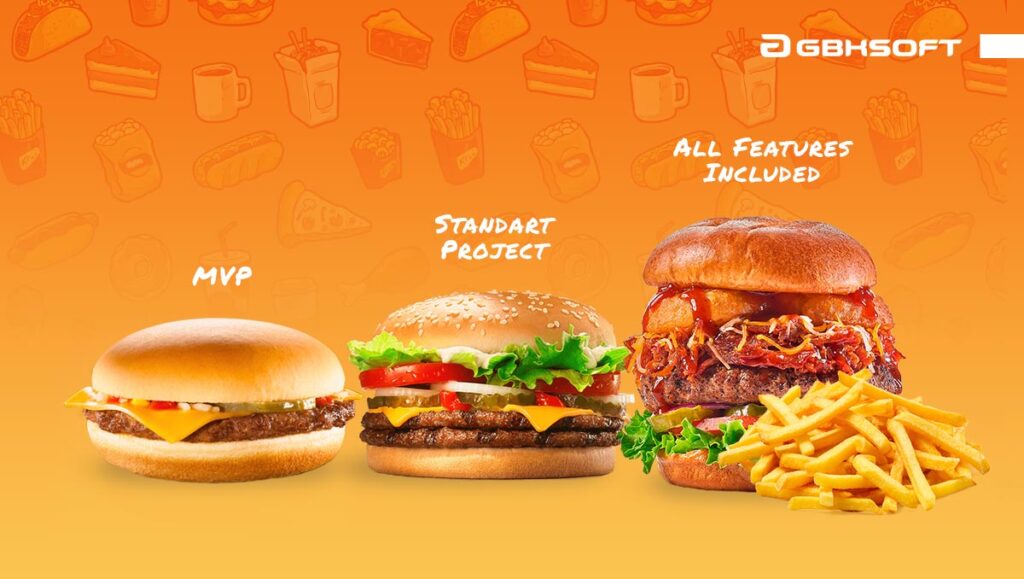 Having a minimum viable product allows you to launch your product to the market properly. Sure, you are not the only yoga instructor online, but your MVP can help you figure out what can make your course unique.
Aside from that, here are x reasons you need an MVP:
Clarity of Vision
The role of an MVP is simple: To know whether there is a market for your product.
Using our previous example, a mini-course can help you determine whether there are people interested in what you have to offer. And if you did not get as much, you can always ask them for feedback.
Doing so lets you clarify how you should build, promote, and present your whole course.
Focus on Core Functionalities
As mentioned earlier, an MVP is like the mini-version of the complete product you want to sell. That way, you would know whether you can generate income from it.
But other than that, an MVP allows you to figure out which features your target market needs. If it is an online course, perhaps an MVP can help determine if there are unpopular topics that your potential students would want you to cover.
Build Customer Relationship
An MVP is not just excellent to figure out your product-market fit. It also allows you to foster a meaningful relationship with your target market.
You can start by asking for their feedback and then tweaking your product accordingly.
PRO TIP: Incentivise your existing customers. It can be as simple as giving them first dibs on your reconfigured product or giving them a discount.
An MVP also allows you to gain momentum in developing and launching a product.
Quick Product Release
Remember: An MVP is a minimum version of your product. Nonetheless, it is viable enough for launching.
Think of your MVP as your product sampler. Instead of selling a kilo of loose leaf tea online, you can start by offering a 100-gram pack. That way, you would know if there is a demand for that product.
But what's great about this is that you do not have to wait for your product to be perfect before launching it. Instead, release the most functional version you have, get feedback from your customers, and iterate it.
To put it simply, an MVP allows you to get out of analysis paralysis.
Building and Launching Your MVP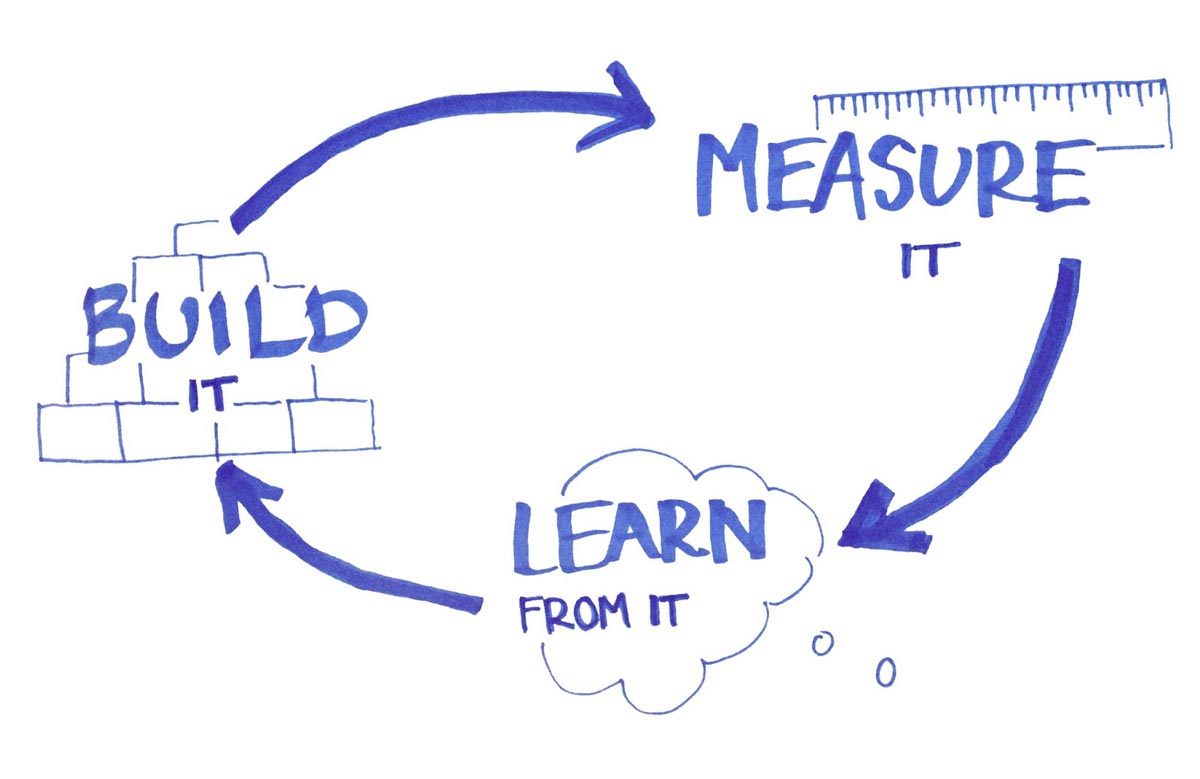 You can be in a competitive industry. As such, releasing a product as fast as you could without exhausting your resources can help your business survive.
This is where having an MVP can come in handy. And now that you know the importance of having a minimum viable product, it is time to know how to build and launch one.
Step 1: Conduct Market Research
Just because an MVP is meant to help determine your target market's wants, it does not mean that you should launch a product willy-nilly. Instead, you need to conduct market research.
Doing so ensures that your product can cater to your customers' needs.
You can conduct surveys, check out what your competitors are doing, or be part of your target market's community.
If you want to sell loose leaf tea online, you can start by joining online communities for tea enthusiasts. Doing so can help you understand why they drink tea and prefer loose leaves to tea bags.
Another option is to check your competitors. What makes them stand out? What do their customers say about their products?
Based on what you have gathered, you can now determine the kind of product you would want to offer to your target customers.
Step 2: Know What Value You can Offer
Market research lets you discover three things:
Who your target customers are
What they want for a particular product
What will make it valuable for them
Sure, you are not the only one who sells loose leaf tea online. But perhaps you have the best tea blend for women who suffer from PCOS.
And by "best tea blend," we mean something healthy and delicious.
Step 3: Prioritise Product Features
While it is essential to have a functioning e-commerce website, the purpose of an MVP is to prioritise product features. What's the use of having a beautiful online store if your product does not cater to your customers' needs?
Before you worry about your selling platform, think of features that you should include in your MVP.
Sure, it is vital to have a delicious tea blend. But what if someone does not know how to brew tea? And how can you ensure the quality of your products?
This is where product branding and design could come in handy.
You can include brewing instructions on your online store and product packaging. Speaking of which, a resealable pouch can make it convenient for your customers to scoop out some tea without compromising its quality.
Step 4: Launch Your MVP
Now that you have a minimum viable product, the next step is to launch it.
As mentioned before, MVP allows you to release a product quickly. So do not be surprised that you get to do it by Step 4.
However, keep in mind that an MVP is not designed to generate sales. Instead, it is meant to collect customer feedback on whether there is a demand for your product. 
Step 5: Build, Measure, Learn
Developing a product that caters to your customers' needs and allows you to generate sales is a process. Thus, it does not end with launching your MVP.
Instead, you have to exercise the BML principle. BML stands for:
Build. This refers to developing your product.
Measure. Once the product is complete, test it.
Learn. Review whatever findings you have gathered during your testing phase.
When you practice BML, you can determine if people would be willing to buy your product.
Step 6: Measure Your MVP's Success
There are various measuring methods you can use to know whether your MVP is successful.
Word of Mouth
It is not surprising that customers will rave or rant about a product online. With the help of social media listening tools, you can check out what customers are saying about your product.
Engagement
This is ideal if you are launching an online course. See how your students are participating in your mini-course.
If they complete every lesson quickly and share their output online, it is an excellent indicator that your MVP is successful.
Sign-Ups and Pre-orders
Sign-ups can help you measure if there is an interest in your MVP. If you are in e-commerce, this comes in the form of a pre-order.
The best part? You can monetise sign-ups and pre-orders later on.
Client Acquisition Cost
Your CAC is the amount of money you have to spend to earn one customer.
Say you set a $10 budget to run a one-week Facebook ad to promote your MVP. For that entire week, you can get ten paying customers. This means that your CAC is $1 per customer.
A CAC can also help you determine whether your marketing efforts are effective. It can also mean that you are targeting the right customers and demand for your product.
Step 7: Iterate
At this point, you now have gathered enough feedback from various sources. These can be customer reviews on your e-commerce website, social media posts, or direct messages.
Regardless, please take note of what they are saying about your MVP. Find the common denominator and work on it.
If you are launching a mobile app, that would mean additional features. For an online course, keep your eyes peeled on topic requests. If you are selling a product, be wary of product quality.
From there, improve and iterate your MVP.
Step 8: Transition to Full-scale Product
Here's a fact: At least 90% of startups fail. One of the reasons is that many aspiring entrepreneurs never think of developing and launching an MVP as a process.
And part of that process is scaling from MVP to a full-scale product.
Keep in mind that an MVP is meant to validate your idea. Once you know that there is demand for your products, the next step is to scale them.
This means launching a product that can generate steady sales.
If you are an online yoga instructor, a full-scale product could mean launching an intensive, beginner to advanced course. For someone selling loose leaf tea online, it could mean launching your signature blends.
Step 9: Get Your Pricing Right
Aside from determining market demand, a minimum viable product lets you figure out how much a customer is willing to pay for your products. That way, you can get your pricing right once you transition to a full-scale product.
Nonetheless, MVP does not mean a half-baked product. It can still answer your customers' major pain points. Hence, you should not defer your pricing just because its viability is minimum.
There are many factors to consider when pricing a product. But Joe Procopio has a succinct post on how you should price your MVP.
Step 10: Promote Your Product
Here's the thing: Whether it is an MVP or a full-scale product, no one will buy what you have to offer if they do not know that it exists.
That said, you should not shy away from marketing.
These days, you can implement various digital marketing tactics to promote your product. There is Search Engine Optimisation, which ensures that your website will rank for the right keywords. 
Another is also social media marketing that allows you to foster a relationship with your customers.
And if you think that email marketing is dead, think again. When set up correctly, you can use it to attract and collect leads interested in what you have to offer. From there, you can turn your subscribers into paying customers.
Conclusion: Start Turning Your Ideas into Products
Just because your potential customers are not flocking their way to your products does not mean you have failed. It only means you have figured out what they do not want.
This is the beauty of building a minimum viable product.
It empowers you to understand your target customers better and figure out how you can best serve them. And the best part is that you do not need to exhaust your resources. 
This means you do not need to spend hundreds of dollars developing a product that would not sell.
That said, let your minimum viable product helps you turn your ideas into an in-demand product!