Should I Start an Online Business? Top Tips for Starting a Company
With more young professionals dealing with financial hardships, many have decided to start their own side hustles to pad their monthly paychecks. 
While creating a business of any size is a difficult task, it can quickly have a rewarding payoff. 
Making your own hours and earning a secondary income can easily make up for the stress of entrepreneurship. 
If you have ever wanted to start an online business, now might be the perfect time to do some research. 
No matter which way you do it, it's passive income money you earn while you sleep because you put these products up for sale on your website and a customer can buy and download them any time of day or night, automatically. – The Balance SMB
Before beginning your journey, ask yourself the following questions to confirm that you've got what it takes to become a small business owner. 
What Type of Business Are You Creating? 
To start an online business, you will first have to decide what you will offer and sell to customers. 
That means choosing between selling products, services, or a combination of both. 
Decide on a business idea This first step likely sounds like a no brainer. – Bplans
The best way to find the answer to this question is to determine what makes you passionate about becoming a business owner. 
Choosing what you will offer to consumers will take more than just having a favourite hobby. 
Even if you love a specific activity, it doesn't always guarantee that it will translate into a viable product or service you can sell. 
Just because you love photography, for example, doesn't mean you would be happy as a wedding photographer. 
Ideas themselves are dirt cheap, and whether you have a million of them or only one, all you really need is a pen and piece of paper in order to start working on your business idea. If you can save those people even five minutes of time, if you can make that process even a little bit easier, then you have yourself a profitable business idea right there. – Founder
Working in the wedding industry is highly competitive and can be quite stressful. 
It's also challenging to take pictures of real-time events that cannot be reenacted if you miss the perfect shot. 
Instead of jumping at the initial idea you have, do some research and find out what type of freelance photography works for you. 
Perhaps you would be better suited to becoming a nature photographer working in the wilderness, taking photos of flowers rather than bridal parties. 
Finding the right path will take time and some soul-searching, but it will lead to a more fulfilling career and more successful business in the long run. 
Your niche is there; You need to uncover it.
Service-based home business ideas include: House cleaning Freelance writing Personal training Virtual assistance Dog walking Marketing Designing Service-based businesses often require a lot of networking and word-of-mouth referrals to find suitable clients, but satisfied clients will likely retain your services over time. – Shopify
And if you can't decide whether to provide a service or product to customers, you can start by offering both through adding some photo editing options along with your photography packages. 
Either way, you're in charge of the business, and you can always make changes to your company's offerings to meet consumer demands or market trends. 
That's one of the significant advantages of starting an online business. 
Who Will Buy from Your Business?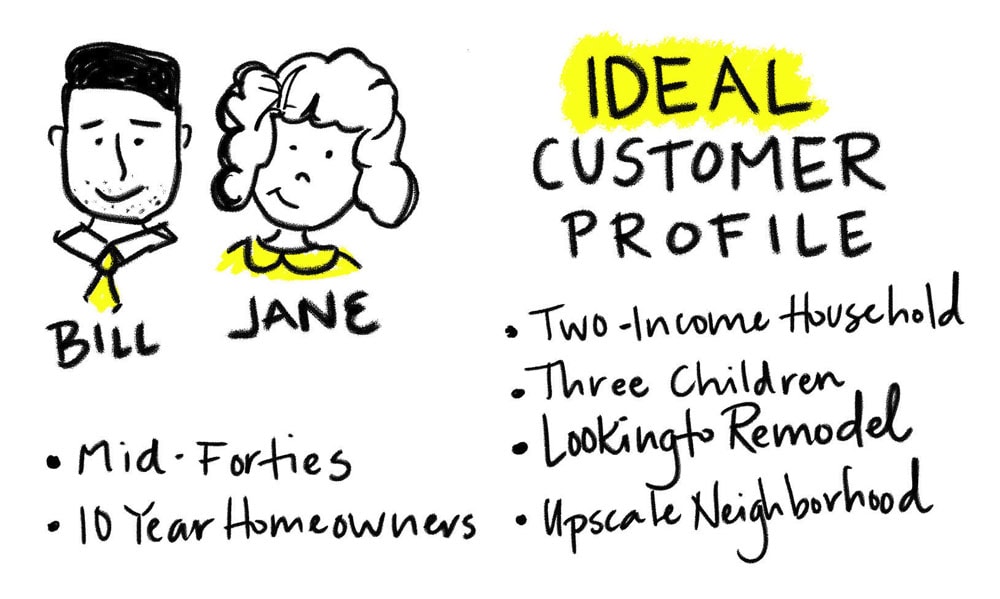 Once you have settled on a product or service, look into who will want to buy from your company. 
Another advantage to start an online business is that geographical location won't limit whom you can sell to, depending on the type of business you're creating. 
In most cases, as long as your potential customers have access to an internet connection, you can carry out a transaction through digital platforms. 
Talking to fellow entrepreneurs, particularly those in the same field, is one of the most effective ways to determine your target market. 
Since they will likely have years of experience, online business owners will know what the typical customer looks like. 
Take the opportunity to interview other owners and ask them questions about the industry. 
Inquire about the demographics of your possible customers and any trends they might have noticed in recent years. 
Any information they are willing to share with you is valuable and should be considered when developing your business plan. 
Not to mention this will give you a glimpse at your competition.
Take a moment to do your research as well, especially if you plan on catering to a niche community. 
Some experts in online businesses also expect educational businesses – tutoring, digital courses, YouTube channels and even Skype coaching – to reap higher profits in future years, with e-commerce sites following close behind in profits. – BusinessNewsDaily
Individual consumer markets are unique, and you shouldn't draw broad conclusions about your potential customers. 
That's why you should examine several different opportunities for your own small business.
How Much Money Do You Need to Start an Online Business?
Even the smallest of businesses need a nest egg to get it started. 
Consider expenses that you will need to pay to get your venture going before you even begin to bring in revenue, such as purchasing a website domain, stocking inventory, and platform fees. 
These small costs can add up quickly, so you must have money set aside even to start an online business.
Fortunately, as an online business, you don't have to worry about paying for a brick-and-mortar location, which means you won't need a large rent deposit, but you should have some money saved up in preparation. 
Once it is up and running, you can easily duplicate the website and start earning passive income by selling a variety of products. – Digital
While working your standard nine-to-five job, you should create a savings account dedicated to your new company. 
If you don't currently have one, you can open an account online with a service that helps you manage your money online. 
Taking advantage of a smartphone-friendly option that lets you organise your finances from anywhere can help you manage payments in real-time, schedule automatic payments and transfer money quickly.
Depending on the type of business you are starting online, it may take some time to save up enough money to launch it. 
For those who are getting into the world of eCommerce or looking to start their own online businesses, then do be sure to check out our recent in-depth reviews of eCommerce platforms like Shopify, Big Cartel, and Squarespace, which offer free trials. Shopify and Squarespace each offer a 14-day free trial of their services, which is more than enough time for you to get a basic version of your store up and running as a test. – Founder
If you're eager to begin the process, you can even slowly purchase items for your business one at a time. 
Start with essential purchases first, like any equipment or software you might need. 
Then you can move onto less critical items like packaging materials or digital advertising. 
Eventually, you will have purchased enough resources to begin your business and start selling your offerings to customers. 
Where Will You Sell Your Goods?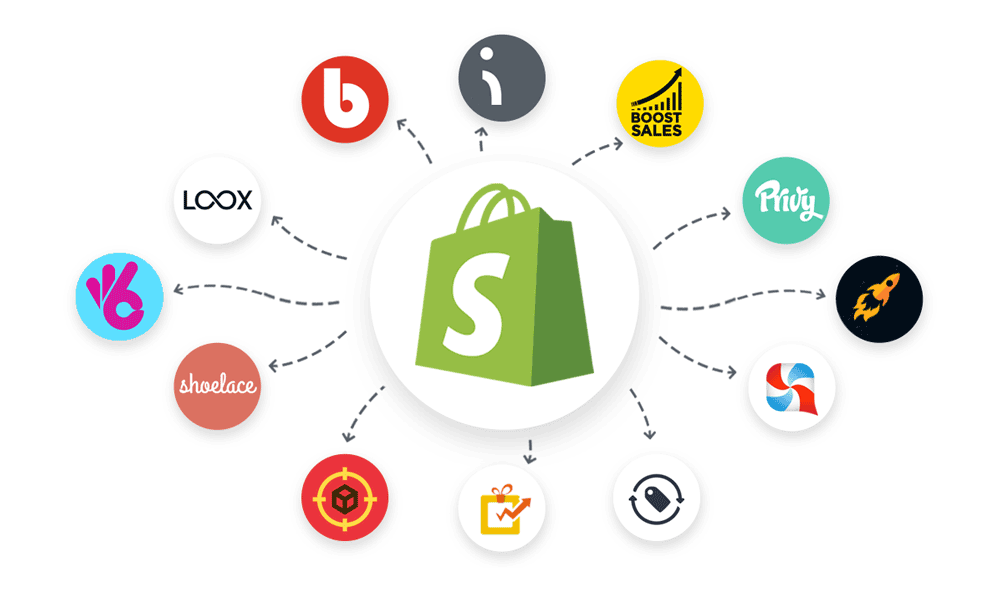 Since your online business won't have a physical location to sell your products or services, it's vital to create a virtual storefront for your potential shoppers. 
That means either using a digital platform or creating your own website to showcase what you're selling. 
Online marketplaces are an excellent option for new business owners looking to start small. 
It takes minimal effort to set up an account and start posting your products for sale. 
Just take photos of your goods and upload them to the platform. 
Start a YouTube channel around a niche YouTube is the third-most-visited site next to Facebook as per Alexa. – BloggingX
From there, you can add prices, descriptions, and notes about the specific listing. 
There's no need to purchase a domain or make a website from scratch. 
The only drawback is that some of these sites charge service fees for business accounts or take a percentage of each transaction. 
Even though to start an online business is a more considerable investment of time and money, you may appreciate the ability to customise your site to better showcase your services or products. 
Website design providers are easy to use and affordable for entrepreneurs just getting started. 
Most services don't require prior knowledge of coding or HTML design. 
With an intuitive setup, you can quickly create a website with e-commerce features, photo galleries, and a blog to help market your business to potential customers. 
This option means you don't need to hire a designer or coder to have a high-quality website for your company.
Should I Advertise for My New Business? 
One big struggle for online businesses is the ability to create traffic for their website or online store when they first open. 
Since new companies don't have current customers to generate referrals or word of mouth traffic, you will need to advertise your business to attract potential buyers. 
Intimidating as that might sound, digital marketing is easier to do than most forms of traditional marketing. 
All you have to do is handle the marketing to get your prospects to buy (through social media, email marketing, blogging, or whatever method you choose). In this era of the internet and social media, people are looking for authenticity. So be sure to keep an eye on trends, check out bestseller lists on sites like Amazon, and consider what people are discussing on social media. – TheBalanceSMB
Purchasing ads on social media platforms like Facebook, Instagram, Pinterest, and YouTube are surprisingly affordable. 
Most fledgeling businesses have limited budgets, including what they can spend on marketing. 
By using digital ads, you can quickly build brand loyalty among current customers and awareness from prospective shoppers without having to spend thousands of dollars. 
Social media ads are easy to purchase and design, as most ads can be customised with your own images and content.
If you like the sound of your own voice, consider recording it for a podcast. Podcasts are a great online business idea with multiple monetisation options, similar to starting a blog. Here's what you need to start your podcast: A high-quality microphone Audio recording software Call recording software To promote your podcast, consider collaborating with prominent figures as guests on your show. Karen Kilgariff and Georgia Hardstark used Facebook groups to develop and nurture a community around their podcast, My Favorite Murder. – Shopify
If possible, create offline branding for your business by printing business cards, shipping envelopes, and brochures. 
This media type helps cement your company's aesthetics while giving shoppers a tangible object to help them remember your business for future purchases.
So, should you start an online business?
Becoming a business owner isn't for everyone. 
It takes a large amount of motivation and perseverance to create a company from scratch. 
If you are willing to put in the time and effort to start a business, you need to create a strategy for what you will sell, whom you will sell to, and how you will sell it. 
Whether it be starting a vlog and getting ad revenue/selling products to your audience, or building a YouTube channel to drive more traffic to your website – 2020 is a great time to get started. – WebsiteSetup
Without answering these vital questions first, your business venture will not be successful. 
However, after all your hard work, your online business might begin to grow and earn a larger profit. 
You may even need to quit your day job and become a full-time entrepreneur.