Employer Branding: Everything You Need to Know
You aren't alone if you haven't heard of employer branding.
Employer branding is not a new concept. It dates back to the late 1950s but only recently has its importance and impact been appreciated by employers and employees. It's why today, companies like LinkedIn, Microsoft and Netflix are spending a great deal of time, energy and money to shape the perceptions of their brand in the minds of potential employees and clients.
A good employer branding strategy will ensure that the employer's reputation is synonymous with high quality, high performance, fairness and above all else: respect. As an employer, you've got a responsibility to set the tone for the work environment, to build a culture where people are inspired to do their best work. An effective employer branding strategy will build your brand image as a place where employees want to work and customers want to interact.
Employer branding is a strategic marketing approach to create the impression that a company offers a superior or superior-value proposition. In this way, employers can build a competitive advantage over their competition.
What is employer branding?
We can define employer branding as creating a positive image of a business on behalf of an employer. A business's image is the one that employees and customers remember most. Employer branding includes the activities that an employer carries out to create a positive image of the company to its employees, consumers, business partners, and investors.
In short, employer branding is a type of corporate identity. A successful corporate identity is created by aligning the perceptions of employees, consumers, partners and investors. When this is achieved, the brand becomes successful.
A strong brand provides a competitive advantage over its competitors. For example, it will have a consistent message representing what the company does and its operations' values. If a company's brand is strong, it will be associated with a favourable reputation. Strong brands may be established through customer service and experience, product quality and design, and ethical behaviour.
How to achieve employer branding
The first step toward employer branding is to build a brand that reflects the organisation's core. This helps employees identify with the organisation, understand its values and beliefs and connect with it. It will provide a platform for employees, customers, and partners to share experiences, thus building goodwill and creating loyal customers and partners.
An employer brand should be based on the core values of the organisation. It should reflect its vision and mission. If the company has a vision, its brand should convey it to its employees and external stakeholders. Similarly, you must communicate the company's mission and values to the public. An employer brand should reflect the culture of the company. If the company has a strong culture, it will communicate itself through its brand.
Next, you should build the employer brand through consistent messaging. This will establish a consistent theme and provide consistency across all communications. Every communication channel should support the employer's brand. Employees, customers, and partners must receive the same message. This requires that the message be consistent across all communication channels.
Finally, it would help if you built the employer brand through a cohesive marketing strategy. A cohesive marketing strategy must be based on a solid brand definition. The strategy should establish a clear message about the business. The strategy should also include a plan for developing a marketing campaign. It should be able to measure and evaluate the success of the employer brand. The brand's success is measured in terms of consumer satisfaction, employee satisfaction and growth of the company's market share.
Employer branding activities
The activities contributing to developing an employer brand include marketing and sales, human resources, legal and financial affairs, product management, design and innovation, customer service and customer relations, research and development, and security. The activities required for the development of an employer brand are highly varied. However, they all share one common goal – to create a positive company image.
Marketing and sales
Employer branding includes the activities carried out by an employer to create a positive image of the company to its employees, consumers, business partners, and investors. Marketing and sales are the key activities that will develop the employer's brand.
When an employer seeks to develop a brand, it will look to increase its visibility. It will develop an effective marketing strategy to generate awareness about the company. It will also seek to gain new customers and increase existing customers' loyalty. It will establish partnerships and alliances with other businesses to gain new customers. It will establish a marketing presence in the marketplace. The company will ensure that its products and services are available to customers. It will also strive to improve its customer service.
Human Resources
In human resources, the employer brand is developed through various programs that promote the company's image and brand. The company must ensure that it establishes a strong reputation among its employees. In addition, the company will need to ensure that it provides a positive work environment. This will enable the employees to perform at their best. The company will encourage employees to interact with each other and with customers. It will provide a place where employees can grow professionally and create a culture of teamwork and cooperation.
Why does employer branding matter?
Employer branding is an excellent way of attracting top talent to your organisation. However, I would argue it is just one element in a larger strategy of recruiting high-quality candidates. Employer branding, although increasingly popular, has traditionally been considered a low-cost marketing activity, especially in large corporations. But, employers are now recognising that it's not just about brand recognition; it's about the right people responding to your job ad. 
In addition, as the economy continues to remain challenging, employers are finding that candidate attraction is becoming increasingly important. A successful employer branding strategy should be a comprehensive approach to attracting and developing your talent pipeline.
What's in a name?
For many, the word "brand" evokes images of advertising slogans. However, today's brand is more than a logo and a slogan. Instead, it is a living entity that represents a company's personality and values. It is what makes your organisation unique from other competitors. It is what distinguishes you from your competition. 
Employer branding is about ensuring your brand reflects the right culture and image. This can include anything from a positive, engaging workplace environment to a commitment to diversity and inclusion.
Branding for success
Branding isn't just about making a name for yourself; it's about ensuring that you have the right people responding to your job ad. To create an effective employer branding strategy, you must develop a clear picture of your organisation and the kinds of people you want working there. This helps to ensure that you attract the best talent. It also provides a clearer picture of what you stand for and where you want to go.
Building a reputation
An employer brand is a set of perceptions and expectations about your organisation. These are usually derived from both inside and outside sources. For example, a prospective employee will use the Internet to research your organisation and compare it to other companies. The result will likely be a perception that you are a reputable, honest organisation. If your reputation is negative, you risk losing potential candidates.
Creating the right message
The type of message you send to the world about your organisation reflects the culture you are trying to build. If you want to attract the right people, you need to focus on how your organisation works, the kind of people who work here, and why they want to work here. If you can clearly articulate the company culture you want to establish, it will be much easier to attract the right talent.
Make sure that your brand resonates
As a business leader, it's essential to understand that most people will judge you and your organisation based on the impression that they receive. This means you must ensure that your employer brand is consistent across all channels. It should be consistent on your website, social media accounts, and LinkedIn page. Your company website and social media profiles should both reflect the same message. And, you must make sure that your LinkedIn profile presents the right image of the kind of person you are looking for.
Your job posting will also play a vital role in the success of your employer's brand. It is an opportunity to let people know what you are looking for and what kind of culture you are creating. You can use the language of your job ad to describe your brand. For example, you might use phrases such as "dynamic" and "fun" in your job ad to indicate the kind of people you want. You might talk about your commitment to diversity and inclusion or the importance of being open and transparent. Your message needs to be clear so you don't miss out on high-calibre candidates.
Make sure you clearly understand your organisation and the kind of people you want to attract. It's also essential to ensure that your employer branding strategy is aligned with your overall recruitment strategy. It's a mistake to add a few extra words to your job ad and hope that the right people respond. You must create a new strategy and campaign to attract the right people.
How to build your employer branding strategy
1 – Focus on your unique value proposition.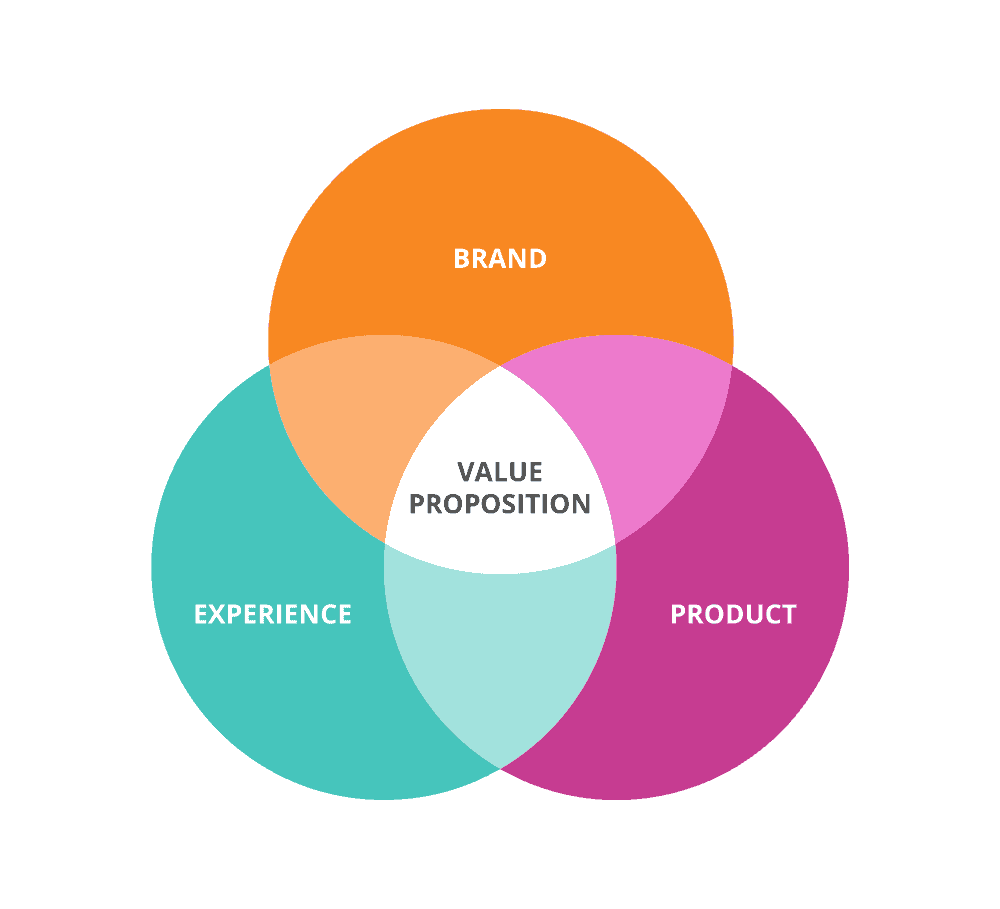 The key to creating a unique value proposition is understanding what your company stands for and then communicating that through your brand promise. The Brand Promise is your company's emotional connection to your customers and prospects.
The Brand Promise is a single sentence that summarises what your company is about. It's a promise to do things differently and a declaration of how your company wants to be perceived by those who interact with you.
For example, if your company was a software company, it could be something like, "We're the company that helps make life easier for everyone." The Brand Promise would be, "We are the company that makes people's lives easier."
It's vital to get the Brand Promise right. If the Brand Promise isn't clear, it may be difficult to explain what your company does, leading to a perception that the company doesn't know what it's doing.
If the Brand Promise is unclear or vague, it may be hard to tell whether it is true or false. If the Brand Promise sounds false, people might think the company is dishonest or out of touch. So make sure the Brand Promise is clear, authentic and attractive to your audience.
In addition to the Brand Promise, your company should communicate its unique value proposition. A unique value proposition differs from a Brand Promise because it explains how the company creates value for its customers or prospects.
A Unique Value Proposition is a one-sentence explanation of how the company provides value to its customers. For example, Apple Computer's brand promise is "We make things better." Their unique value proposition is, "Our products and services are easier to use."
Apple's unique value proposition is more specific than the brand promise. They talk about how they make things better. The brand promise talks about the overall brand image. It's not so much about what the company does.
Your company's unique value proposition should also be memorable and easy to say. Remember that your brand promise and unique value proposition are the first things prospective and existing customers hear from your company.
They are the only way for you to communicate what your company is about effectively. They must be clear, authentic, and convincing. And you should communicate with them in a variety of ways:
2 – Conduct an employer brand audit.
An employer brand audit is an activity performed by an organisation that involves identifying the critical attributes of the organisation. In doing so, it helps organisations to design and develop their brand and attract the right employees. An employer brand audit is also known as an employee brand audit or a corporate branding exercise.
An employer brand audit is a strategic tool that is used to identify and assess the strengths and weaknesses of a company's brand image. It is a systematic approach that is used to create a competitive advantage. It helps companies to understand their brand positioning and what they need to do to create a unique identity.
Why is an employer brand audit necessary?
The employer brand audit is critical to creating a compelling employer brand. The first step towards building a successful employer brand is understanding your brand.
An employer brand is an organisational identity that the public and potential employees perceive. It represents the brand the organisation wishes to convey to potential customers, clients, and employees. Employer brand personality helps to identify and differentiate the organisation from other competitors.
An employer brand audit is a process of assessing and evaluating the brand personality of an organisation. This includes assessing the brand identity, logos, fonts, colours, slogans, and visual identities. The aim is to identify the company's strengths and weaknesses and recommend improvements.
We can use the employer brand audit to identify the best ways to promote and market the organisation. It also helps to create a favourable impression about the organisation. An effective employer brand audit will provide answers to these questions.
How to conduct an employer brand audit for employer branding?
There are various methods available to conduct an employer brand audit. The first step is to identify the stakeholders. Stakeholders can include employees, clients, suppliers, vendors, and partners.
You can also use qualitative and quantitative techniques to conduct the survey. A mix of qualitative and quantitative methods is a valuable strategy for assessing the performance of an employer brand. A mix of qualitative and quantitative methods can help you address two different goals simultaneously.
A combination of qualitative and quantitative methods is beneficial for an employer brand audit because it helps you gain information from the employees and assess the employer brand's strengths and weaknesses.
Qualitative research methods, such as interviews, focus groups, and surveys, are used to get information from the employees. They are also helpful in obtaining information about the employees' perceptions and opinions. These methods provide valuable insights into the employer brand.
Quantitative research methods, such as questionnaires and rating scales, are also used to measure the strengths and weaknesses of an employer brand.
3 – Create an employer value proposition.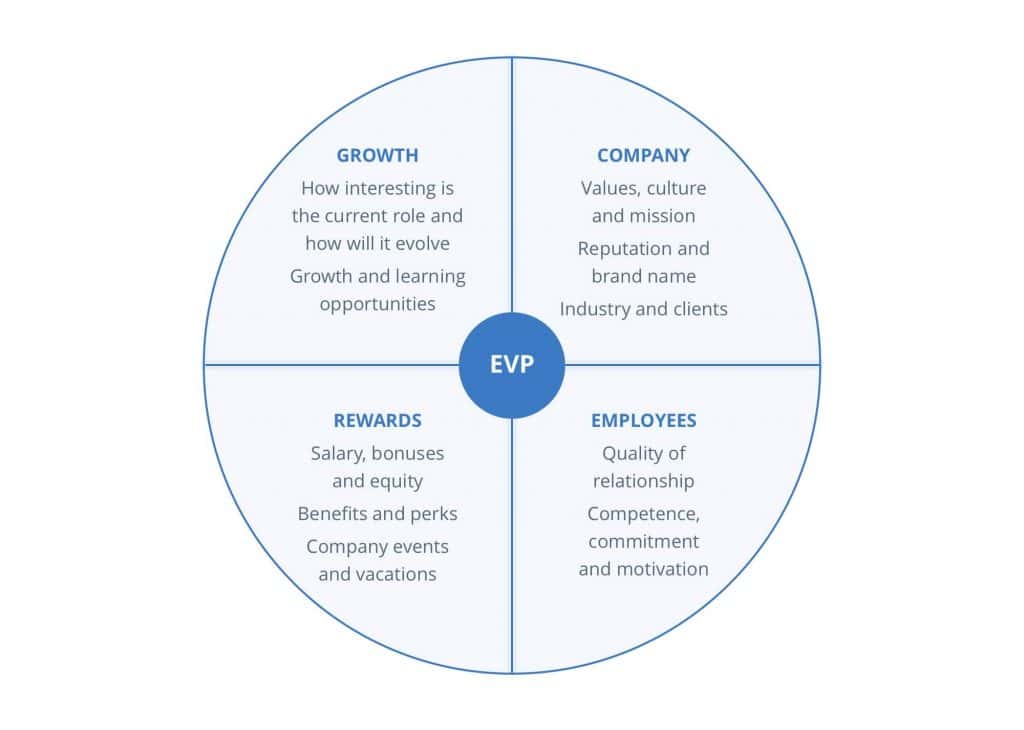 An employer value proposition is a statement that explains what your company does and why it's a good place for people to work. This statement is often the first thing employers see when searching for job listings.
It's important to understand that there are two parts to an employer's value proposition.
The first part is the actual employer value proposition. You should use this statement when posting job listings and discussing your company on social media. It's a single sentence that describes your company's mission, goals, and values.
The second part is the employer value proposition on a resume. It's a longer statement that summarises all the information you've just described in the first part. It's usually a few sentences long, and it goes something like this:
"As a software developer at ABC Company, I use my technical skills to create solutions that help companies become more efficient."
Your employer value proposition is vital because employers need to know what kind of company they work for. They don't care whether you work for a large corporation or a small business. They need to know what your company stands for.
So, how do you come up with an employer value proposition? There are a couple of things to keep in mind.
First, your employer's value proposition must convey precisely what you do. If you don't explain your work in your employer's value proposition, you risk employers thinking you're a jack of all trades.
Second, your employer's value proposition shouldn't sound too corporate. Employers don't want to hear about your company's mission. They want to hear about your mission. They want to know what you're passionate about.
Third, your employer's value proposition must make a strong impression on hiring managers. After all, if you're applying for a job, you want to ensure that the first thing hiring managers read about your company is a positive statement about your employer's value proposition.
4 – Leverage current employees.
An employee branding program is a great way to turn employees' heads and potential candidates. It helps to build awareness about your company culture, employee benefits and other vital attributes. An employee branding program can also help to strengthen your existing employee relationships.
Your company should implement an employee branding program based on your needs. This includes defining your employee brand identity, developing employee branding materials and creating a plan to implement them.
Define Your Employee Brand
A clear definition of your employer's brand can help you develop strategies for your employee branding program.
What does your company stand for? 
What values does your company represent? 
What is your culture like? 
What do your employees think about your company? 
What kind of products or services do you offer?
All these questions will help you define your employer's brand. In addition, you'll need to develop a mission statement. It should include the core values of your organisation. It will also help you communicate the company culture clearly to employees and potential candidates.
Design Your Employee Brand
A successful employer brand should be well designed. It should use attractive visuals that convey a professional image and positive impressions of your organisation.
It should also contain a logo that communicates the values of your company. For example, your logo could feature a red circle containing the words "Proudly Powered By XYZ," where "XYZ" is your company's name.
Develop Your Plan for Implementation
Once you've defined your employer brand, you must develop an implementation plan. You should identify who is responsible for implementing the program and when they should complete it.
5 – Cultivate a robust onboarding process.
You can do employer branding in various ways. Most companies prefer a combination of the two strategies. Onboarding is one of the most potent ways to do it.
Onboarding is a new term that refers to bringing new hires on board. It includes training, onboarding and providing support after the hire. This ensures that new employees are productive as soon as possible.
It is said that 30% of new hires quit within the first 90 days. This means that 70% of the candidates who join a company leave it within three months.
Most recruiters and HR managers use onboarding to create a great first impression of the candidate. They want to avoid the negative impression of a bad first experience with the employer.
Onboarding is the first step toward successful employee branding. The first few days of the onboarding process are significant for building a good first impression.
As a part of onboarding, the employer must provide the candidate with the company's policies, work culture and benefits. You must invest in employee branding if you're a recruiter and want to hire the right people for your company.
6 – Offer learning and development opportunities.
Employers want to appear unique and stand out from other companies.
One way to do this is by offering career growth and learning opportunities. This will give employers a competitive advantage over other companies and increase the chances of hiring someone.
But what can an employer offer to increase their brand awareness?
We'll look at two ways employers can offer training, education and career progression. We'll look at ways that employees can benefit too, so it's a win-win situation for everyone.
So what does the employer get out of offering this?
First, it's a great way of building trust between the employer and potential candidate. The more employees trust the company, the more they will accept their offers.
Second, it creates a sense of community among employees. This will encourage the employee to stay loyal to the company.
Third, it creates a positive attitude towards the company among the people who work for them. It shows that the employer cares about the employee.
Fourth, it's a great way of developing a strong culture within the company.
When looking to offer these services, think about what you can do to make the experience fun, relevant and meaningful for both the employer and the employee.
What can the employer offer?
There are several different things that an employer can offer. They can offer paid courses for employees to learn new skills. They could offer free classes for employees to learn new skills. They could offer mentoring programmes where they match skilled people with less experienced staff.
They could offer a flexible working environment that allows employees to choose their work hours. They could offer opportunities for employees to attend conferences and seminars. They could offer internships and work placements. They could offer flexible work options and remote working.
What can the employee get out of this?
Employees feel more motivated and valued when they feel like they are part of a community. They feel that they are contributing something meaningful to the company. It shows that they are doing something good and contributing to the company. They feel more motivated and can contribute more.
Employer branding is an essential part of employee engagement and recruitment. Employers can help create a positive and engaging workplace by offering training and educational opportunities.
In today's world, the workplace is changing rapidly. More employees are working remotely, for example. As a result, there is a need to have a flexible working environment.
7 – Use content marketing to tell your company story.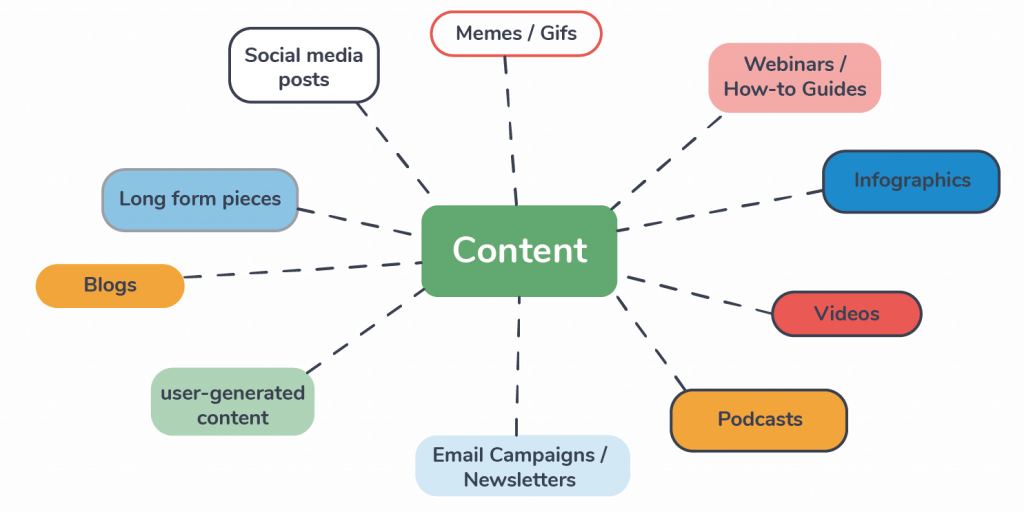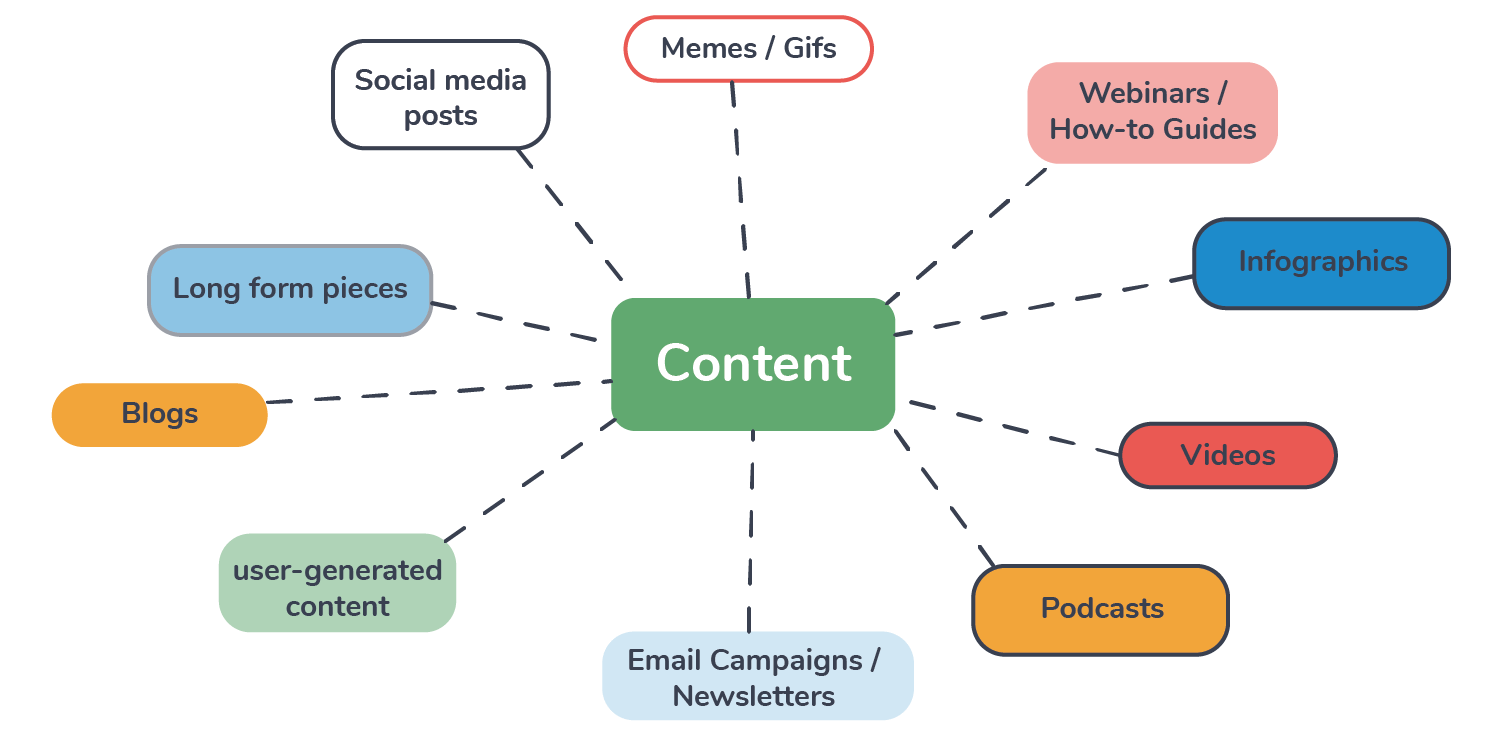 Content Marketing is a powerful tool for companies who want to get their brand noticed, build brand awareness, increase brand trust, generate leads, sell products, and retain customers. This infographic shows how businesses can use Content Marketing to tell their company's story for Employer Branding.
We have all heard the saying, "you don't have a business until someone else buys from you." Well, when you look at content marketing as a way to increase your revenue, we can also say that you don't have a business until someone else buys from you. Content marketing has the power to educate, entertain, inspire and inform. As you can see from this infographic, content marketing has been proven to increase sales by 5x to 20x, and it is no longer a fad.
The power of content marketing is even more evident when you consider that 81% of people who consume content have purchased a product or service. In addition, 67% of consumers say they are influenced by what they read online. If you can get your company's name out there, you will have a better chance of converting potential customers into buyers.
8 – Create a robust diversity and inclusion initiative.
While many employers focus on a company's reputation as the primary tool for attracting talent, a recent study by the Diversity Business Council found that companies that actively pursue diverse hires were more likely to retain their talent.
The study found that organisations with a strong, proactive D&I program are twice as likely to retain their diverse employees as those without.
To create an effective D&I program, it's essential to understand what makes a solid D&I initiative.
Some organisations believe that D&I is about having an anti-bias training program. While this is a great way to start, there are many other aspects to a successful D&I program.
Here are some suggestions for creating an effective D&I program:
Develop a strategy for implementing the D&I initiative. It is important to define why you are implementing this D&I initiative, what you hope to accomplish, and what the goals are.
Use the information gathered during the initial planning phase to develop a communication plan. Communicating what your D&I initiative is and what the benefits are will make it easier for people to understand what your D&I initiative is about.
Ensure that your D&I initiative is tied to the rest of the organisation. Many organisations believe that if they have a solid anti-bias training program, then they are doing D&I. However, in reality, D&I requires a more comprehensive approach.
Include the entire organisation when developing a D&I initiative. Many organisations have a D&I committee. The problem with committees is that they don't always represent the whole organisation. In addition, D&I initiatives often get bogged down with details.
Create a budget. Budgeting helps organisations avoid wasting money on projects that don't have a chance of succeeding.
Conclusion
Employer branding is about much more than how you present yourself to others when working for an employer. It's about building a strong brand around the things that your company does that set it apart from other employers. This doesn't just mean the product you sell or the service you provide. It also means the culture you foster and the reputation you establish. You can use employer branding to build your personal brand too. 
It's about making your unique experiences part of a bigger story. And employer branding is about much more than what you say about your employer—it's about how others perceive you. In other words, employer branding is about how you make your employer look good.
This is the new face of corporate branding – an essential component of building a strong brand online.