10 Step Brand Development Strategies for Your Professional Services
Introducing your professional services to the market works; but have you ever tried doing it with an established brand?
Buying products/services does not have the same effect as buying from an established brand.
After all, consumers do not just want to buy products; they want to do business with a brand recognised by many.
The importance of having a solid brand image cannot be ignored.
However, there is no need to worry if you lack a brand to represent your services because all you need is a brand development plan.
A great brand development plan is one that reflects the ideology and the objectives of the leading person behind the services.
To ensure that your brand mirrors your professional services, here is a 10 step brand development plan to guide you.
1 – Evaluate Your Business strategy
First things first!
To have a strong brand, you need to be clear about your business plan.
If you have a clear plan regarding the direction in which you want to steer your business, then you will have no problem with your brand plan.
Your brand needs to reflect the foundations of your business.
Both your brand and business plans need to be in sync to generate positive results.
At the end of the day, your brand will help you reach out to more people and will aid in accomplishing your business goals.
2 – Identify and Gather Data on your Target Audience
Louis Vuitton did not become Louis Vuitton by just selling their products to everyone.
They became a recognised brand by targeting specific people that had elite taste.
The point is, you cannot market your products with hopes that someone will find you.
You have to analyse the market and find your target clients.
Keep your efforts narrowed and target a specific group because if the target audience is diverse, then your marketing efforts will be diluted resulting in less ROI and slower growth.
Once you have identified your target consumers, you need to find ways to market your brand.
For this purpose, you need to take on the role of your consumers in a bid to figure out what they want and how they want it.
Through this way, you can also know your audience's problems and concerns regarding your services.
Thorough research will serve you well in this regard.
Apart from higher growth and maximum profits, research will help you create a brand with which regular people could easily relate to.
3 – Define a Positioning Statement
Brand positioning means the positioning of your brand in the consumers' minds.
So a statement that focuses on your business' differentiating qualities from others can be your positioning statement.
Another quality of a good positioning statement is that it compels consumers to take action by offering unique and attractive benefits.
With this in mind, craft a 3-5 sentence statement that not only reflects your services but is also reality-based.
This is because you will be expected to deliver what you promised to your clients.
4 – Communicate Your Services through a Great Messaging Strategy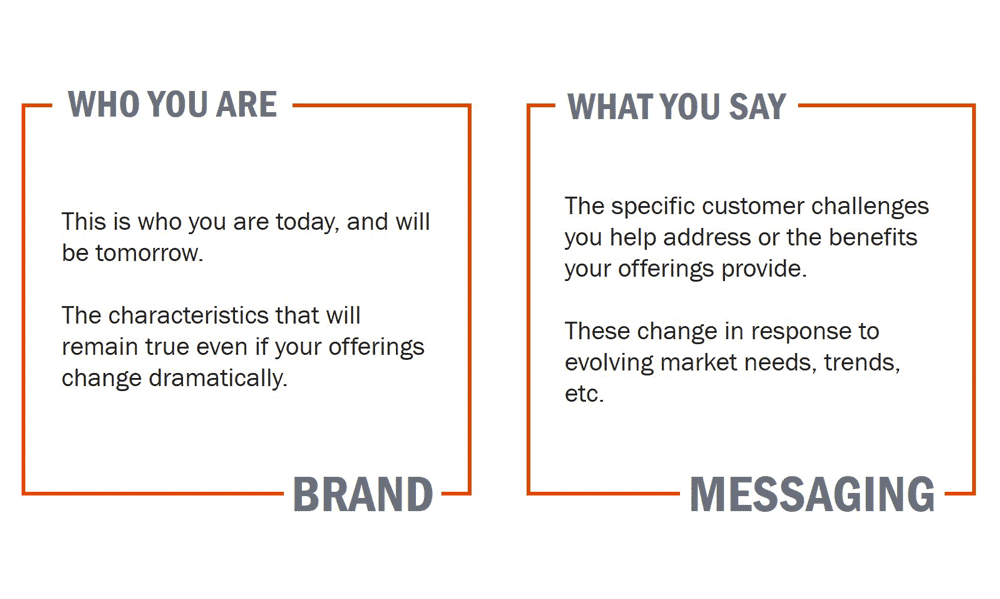 Many enterprises struggle with their consumers despite having great products.
Here, the problem is the lack of a well-crafted messaging strategy.
A tremendous messaging plan is one that communicates well with your audience.
So it all comes down to how you have analysed your target consumers.
Generally, your audience will have an equal amount of potential buyers, consumers, clients, employees, and other referral sources not to mention lucrative partnership opportunities.
Since all of them will have varying interests in your business; you need to create a brand message that is appreciated by everyone.
A creative approach to the messaging strategy will serve you well.
If you look at it, a plethora of other businesses is already providing services similar to yours.
In such scenarios, it all comes down to capturing your unique outlook in your messaging strategy.
For this purpose, dig deeper in a bid to identify various unique features or benefits that you offer which no one else does.
Once identified, you can integrate those specific qualities into your brand's messaging strategy.
5 – Name, Logo, and Tagline that Mirrors Your Business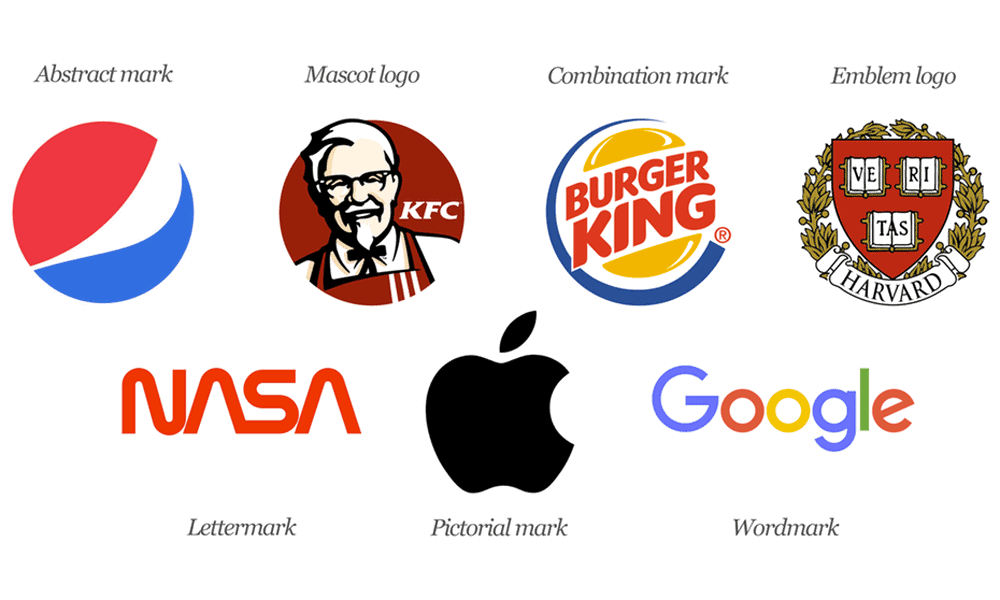 The chances are that you already have a name, logo design, and tagline for your professional services.
Of course, in this era of competition, no one can survive without having all these three things, even if they do not have a brand!
You can continue your brand development with the same name, logo or tagline.
However, if these things do not reflect the brand's goals that you have in your mind, then modify them.
A little tip: keep it simple yet unique at the same time and have it trademarked to save your content from being plagiarised.
6 – Spy on Your Competitors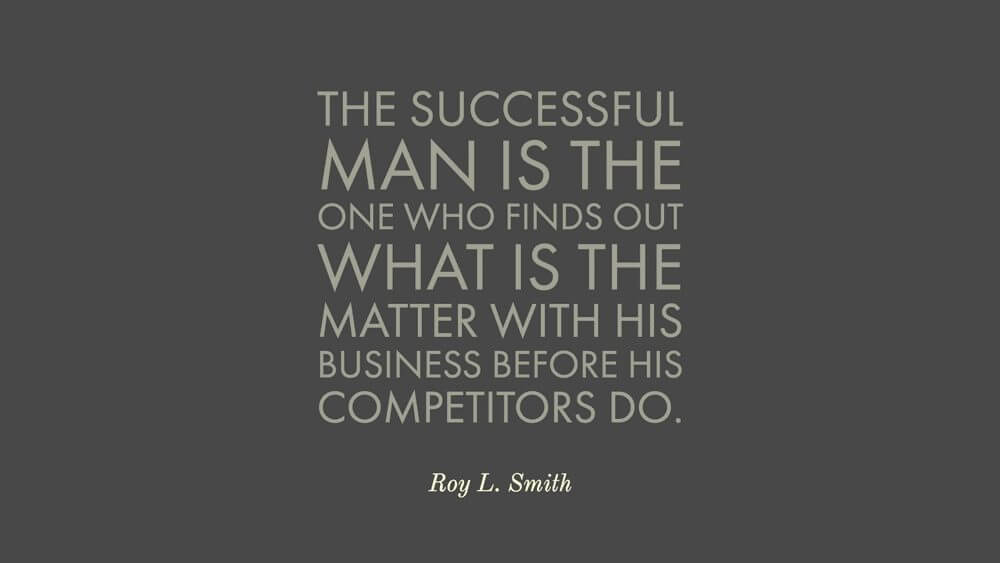 A little spying does not hurt anybody especially if it is done to gain an edge.
That said; keep a tab on your competitors to know about any unique product/service development.
Gather competitive data that tells you all about the strategies that your competitors have implemented to satisfy clients.
This research is necessary since it will help you in redefining your services from a unique perspective.
Once you have an idea of how your competitors are doing business, you can use this as an opportunity to differentiate yourself from others.
In this way, you can convince customers to pick you over others.
For the competitors' analysis, make a spreadsheet and note down any messages, visual elements or services that pop out.
Additionally, keep a tab on how they are marketing their brand or services to potential clients.
Go through all their social mentions and try to figure out their brand strategy.
7 – Develop a Content Marketing Strategy
Content marketing is a diverse but better form of traditional marketing because through content one can raise brand awareness, promote services, and strengthen reputation.
After knowing your potential consumers' needs and requirements, you can use content marketing to provide useful solutions.
Additionally, your content strategy can help you in educating and attracting potential leads.
If you want to amplify your content marketing strategy, you can join forces with affordable SEO services.
The combined efforts will take your brand awareness to the next level.
8 – Focus on Development of Your Website
A website could be a make-it or break-it factor since a poorly designed website could negatively impact your brand image.
So, do not just design a website!
Instead, code a masterpiece that not only creates brand awareness but also hosts your content.
This is the most critical step since potential consumers use websites as a tool to judge a business.
So direct your focus towards the website development process so that it does not send out the wrong message.
Also, keep in mind that mobile consumers are equally important, so take it a step further by focusing on a brand mobile app as well.
There are various mobile app development companies that can share their expertise with you at minimal costs!
9 – Execute and Modify Your Plan when Necessary
Bring your brand development strategies to a happy end by actually implementing them.
Far too many times, enterprises spend resources on crafting a brand strategy only to forget about it at the end.
To avoid experiencing the same fate, keep a tab on the brand development's progress.
When it is ready, implement it and keep track of your brand strategies to know how successful it has been in its quest.
You could also set some Key Performance Indicators (KPI) to measure the success of your goals.
Additionally, performance metrics will help you in identifying any sudden increase in website visitors.
You can also track newly generated leads and online search traffic with the help of performance metrics.
Tracking is extremely crucial because it provides room for improvement.
For instance, if your professional services fail to meet your defined goals, you can change a few elements in hopes of generating positive results.
10 – Keep Your Brand Building Consistent
A little bit of changes in the brand-building process is acceptable.
However, changes on a significant level so much so that the new version does not match with the older version are unacceptable.
When it comes to brand development, consistency plays a massive role.
So if you have chosen a particular message to mirror your brand, stick with it!
Once you have identified your brand voice, you will have no problem creating a content strategy that aligns with your values.
That said, create a brand guideline and distribute it among your team so that every marketing effort for your services follows a similar pattern.
So, unless you are introducing new services, or giving your company a complete make-over, never change your brand building process.
This is because the lack of consistency can confuse your target audience.
Consider the example of IHOP, a successful food chain known for its breakfast menu.
When it tried to rebrand itself in a bid to introduce burgers, it not only confused their target audience but it also became a target of internet ridicule.
Even though it was genius marketing on behalf of their marketing staff, it did not stop people from poking fun at them.
The Bottom Line on Brand Development
Excessive competition makes it harder for businesses to stand out.
Since it is challenging to leave your mark, investing in a sound brand development plan can resolve your issues.
That said, a brand identity could prove to be a valuable asset in the long run.
This is why we have come up with a 10-step brand development plan that could set you up for success.
However, you are never entirely done even after implementing and tracking your brand development process.
Building a brand is a life-long process and requires continued dedication.
So, carefully develop a message and ensure that it aligns with your brand's values and goals.
Also, become your brand's advocate and get your employees in on it as well.
Spread the word about your brand and ensure that every aspect of that message paints a brilliant picture in your target consumers' minds!