How Project Management Helps Businesses Thrive
Running any project without good project management can be nothing but trouble.
Project management is defined as the process of leading the team and managing resources that are necessary to finish a project.
The purpose of project management is to decide on the course of action and predict the possible issues. 
It involves initiation, planning, organising, staffing, directing, monitoring, controlling, and innovation.
According to project management statistics, 70% of all projects fail, and implementing project management can reduce that rate to about 20%. 
Here's how project management can help businesses run their operations more smoothly.
The Importance of Project Management Office
PMO is the backbone of project management, and it defines the standards and helps with the decision-making process, but it's not limited to those activities only. 
PMO supports the team, ensures that the right people make decisions, provides accurate and relevant information, shares knowledge, and manages documentation. 
PMO standardises a project, which results in minimised risk, less wasted time, and better results. 
If you're one of these people, you might be one step ahead of the others; but you must keep in mind that you'll also need to develop your own knowledge of project management processes, frameworks, and people management. – PaymoApp
The project management office implements various activities to help a company thrive.
Envisioning and Fulfilling a Mission
Every company should have a vision, mission, and goal. 
Vision is a bigger picture of what should be achieved; mission is a statement of how the idea will come to life, and together they make a roadmap that shows where the company is heading and how it will get there. 
Together with goals, objectives, and action plans, these two aspects are behind every business's success. 
In most cases, documentation is the most successful way to monitor and control the specific phases of a project. – Wikipedia
Since businesses have many smaller projects, those projects can be completed successfully with proper project management. 
Therefore, the mission can eventually be fulfilled.
Improving Leadership
A business is like a machine—it has multiple parts that need to work together for the company to succeed. 
Project management serves the purpose of taking care of each part. 
The project management team motivates, inspires, and removes roadblocks. 
With a project manager, the teams know who's in control and responsible for the project. 
Since project managers are held responsible, they'll work to keep the teams in line and lead them toward the successful completion of the project.
Only a highly-experienced project management professional can qualify for a PMP certificate, and only the best project managers will be able to deal with the complex creative project of logo design. In addition, auditors should consider how important the projects are to the financial statements, how reliant the stakeholders are on controls, and how many controls exist. – Wikipedia 
Understanding Resources
Sale
Resource and capability planning is one of the crucial steps for achieving business goals. 
It's also an essential part of project management. 
It helps identify the types of resources (assets, knowledge, and skills) available in different sectors, distribute the resources properly to reduce waste, keep track of all the resources, and help the business remain sustainable. 
Understanding resources also means understanding the project's impact on customers, which results in a better position in the market.
Improving Budget
Business owners tend to overlook their budgets or make mistakes with budget planning. 
This is where the project manager can jump in and offer a fresh perspective. 
They will use a budget planner that will help them consider every possible expense, create cost estimates, and calculate the project's total cost. 
The project manager will also use the tool to measure project performance and progress with future financial projections.
Improving Project Planning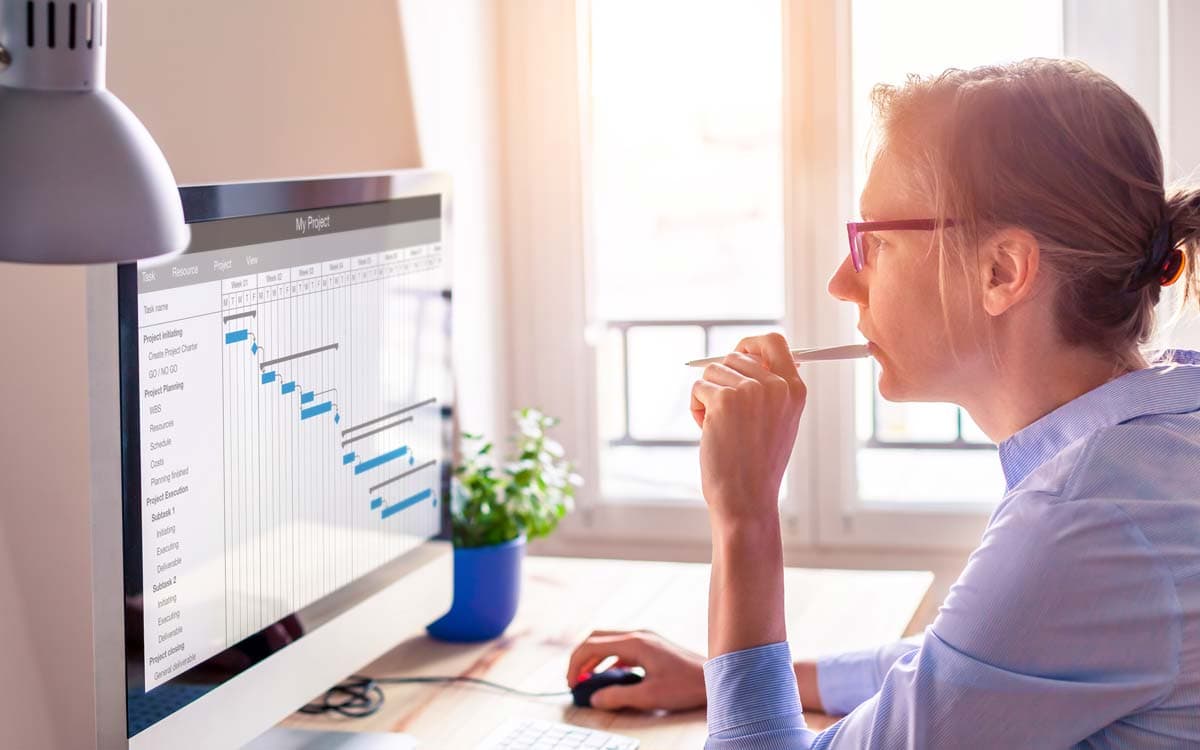 Project planning is essential, as it makes clear what necessary steps will be taken during project implementation to ensure its success. 
When combined with budget planning, project planning results in setting reasonable deadlines and avoiding the urgency that puts pressure on teams and management. 
A PM will typically pick two to five of these KPIs to measure project performance: Project Objectives: Measuring if a project is on schedule and budget is an indication of the project will meet stakeholder objectives. – SmartSheet
The lack of urgency positively affects the quality of the project's outcome, as it doesn't create the need to skip any of the steps in the process. 
Good project planning enables a straightforward process, helps set achievable deadlines, enables the team to work efficiently, and removes unreasonable expectations.
Establishing Team Collaboration
When organising teams, the workload may remain the same, but it's assigned differently. 
With the organisation of teams and improved collaboration, employees become more interested in working with other departments to reach the goal. 
Team members become more efficient, and they learn to co-exist, which can also boost morale and lead to positive outcomes.
This is a vital phase of the project for the project team to learn from experiences and apply to future projects. (en.wikipedia.org)
Improving Products or Services
Sale
Creating a product or a service that will help maximise profits and position a brand on the market is the primary goal. 
Project management is essential in the product development process because it can help establish a realistic product development schedule, resource plan, centralise communication, and utilise real-time reports to gain insights. 
That makes the process more streamlined and results in an improved product.
Goals are used to help make decisions when at crossroads, or points of indecision (or even scope creep) of projects because the goals determine project success. – TeamGantt
Minimising Risks
One of the basic ideas of project management is that it serves to predict the possible risks and helps create a strategy to avoid or overcome them successfully. 
This means that the business is prepared to act when faced with any issue. These are the ways risk can be minimised:
Include risk management in projects
Communicating ideas to others
Prioritise risks
Analyse risks
Implement risk responses early
Monitor risks
Measuring Productivity
Creating a project plan means tracking employees' progress, among other things. 
Since employees are, in a way, a resource, including their productivity tracking in resource management, is crucial for the delivery of products and services. 
Measuring productivity also means being in the know about all changes that occurred, which enables timely reaction if an issue needs addressing. 
Issues typically impede the progress of the project and cannot always be resolved by the project manager or project team without outside consultation. – TeamGantt
PMO uses software to measure productivity and gain insights.
Quality Control
Quality control is another aspect of excellent project management. 
It ensures that everything that should've been done is done right. 
Quality control includes activities used to evaluate whether the product meets the requirements specified for the project. 
Benefits of quality control include validating the deliverables, meeting specified requirements, realising low product quality, and advising actions to eliminate or prevent issues.
Don't forget Testing methods and tools are vital for project success and for your development as a professional. – PaymoApp
What Are the Team Management Techniques?
Teams are pillars of any business. Without the well-versed teams that collaborate and communicate, chances are the final products and services won't satisfy the quality control. 
To have strong teams, there needs to be strong management.
Every team consists of skilful individuals that can only produce results when appropriately guided. 
This is where a knowledgeable project manager comes in. 
Take a look at the skills of the most successful project managers and find out if you have what it takes to become like them and what you have to improve: solid understanding of business cases and risk management processes, expert knowledge to meet specific circumstances proven project management and self-management skills strong leadership skills ability to monitor and control budgets. Critical thinking, good communication and negotiation skills. Capability to make decisions under pressure, strong interpersonal skills necessary to lead a team, ability to define situations, document data, and draw conclusions. – PaymoApp
The techniques that great project managers utilise when it comes to teams are the following:
Recruiting wisely 
Creating schedules
Facilitating effective communication
Applying BECC (bond, emphasise, connect, and communicate)
Fostering teamwork
Managing conflict
Organising and investing in team-building
Delegating
Providing feedback
The Best Tools for Project Management
The development of technology-enabled PMOs to utilise multiple tools to manage projects. 
Here are some of the best:
Asana
Freedcamp
Trello
Podio
Basecamp
Workamajig
Zoho
Asana is a great project management tool that businesses with a tighter budget can use. 
It helps with setting up tasks, due dates, sending reminders, and it can be integrated with Google Drive or DropBox for easier workflow management.
Freedcamp is a tool that currently has no limit on the number of users, and is excellent for small business owners. 
It has an easy and simple structure that allows for adding tasks, milestones, tracking progress, collaboration, reporting, portfolio, and issue management.
Many companies use Trello, as it offers an accessible overview of the workflow for multiple projects. 
Trello's features also include to-do cards, task organisation, and more.
Podio acts as a dashboard that lets managers keep track of conversations, processes, and content. 
It helps define team roles and responsibilities while fostering collaboration and streamlining processes with automated workflows.
Basecamp lets managers increase accountability and boost communication by creating to-do lists, message boards, schedules, and having real-time chats. 
It also consolidates responses in a thread and is a more freeform tool than other project management tools available.
Workamajig is said to be an all-in-one platform that offers everything the PMs need—sales CRM, time tracking, resource scheduling, client billing, reporting, finance, all while remaining simple to use.
Zoho is an excellent tool for big SEO projects. 
It makes tracking projects easier by creating milestones for each one. 
Gantt charts can also be used to plan out SEO projects. 
Gantt charts are like spreadsheets with the added bonus of a timeline. – Project Manager
Moreover, with this project management tool, it's possible to break more significant tasks into smaller ones and assign them to team members. 
It also has a time tracking option that helps monitor progress.  
No products found.
Summary
Many business owners tend to ignore the power and the positive impact that project management can have on their business. 
In its essence, project management serves the most important purpose—to keep the business safe while providing the best possible outcomes. 
That's why companies that don't implement project management most likely fail as soon as they encounter an obstacle they didn't prepare for. 
Therefore, investing in proper project management is the smartest move any business can make. 
Key Takeaways On a very basic level, project management includes the planning, initiation, execution, monitoring, and closing of a project. – Investopedia
On the other hand, many business owners think that having a project management office means that PMs will only do risk assessments, but their tasks and duties go far beyond that. 
The project management team is also focused on improving leadership, analysing resources, working on project planning, establishing team collaboration, improving products and services, implementing quality control, and measuring employee productivity. 
To do this, project managers utilise specific techniques for team management and a variety of available tools. 
Project management creates an excellent environment for the business to thrive, which reflects on the products and services that end up satisfying customers' needs as a result.
How Project Management Can Help Improve the Design Process
Creating any design project, including logo design, can be a time-consuming and exhausting process.
Not only does the design team need to understand the company, they are creating the logo intimately, but they also have to research other companies in the same industry.
The worst thing a logo design team can do is create a logo that will not pass the trademark requirements.
Additionally, whenever anything crosses over into the creative sphere, there is always the struggle between balancing the structure needed to maintain a good workflow, and the space designers need to support their creativity.
Proper workflow management is essential to the success of any creative project, especially logo design.
Creating a logo can present its challenges and expectations.
Utilising a competent project manager can help facilitate a smooth logo design process.
Before starting a project you need to try and identify risks and have a risk management plan to monitor and respond quickly to them. – Project Manager
Although the designer may bristle at the idea of being "managed," any complicated project, like designing a logo, needs to have a dedicated project manager, who can guarantee a quality product can be delivered promptly.
To achieve this, a balance needs to be struck between giving the design team the space they need to create the logo and giving them a clear sense of what they are trying to accomplish.
Having a competent project manager can help ease some of the tension when dealing with a design process.
Keep the Designers Working
There are many ways a complicated project, like logo design, can get thrown off course.
One of the easiest ways this happens, however, is getting too caught up in the administrative process, therefore not allowing the designers to do what they do best: design.
Determining where this will be is part of the initiation phase of a project. – Project Manager
When managing something as significant as designing a logo, there can be a lot of extraneous factors that get in the way.
Requiring the presence of the designers at countless pitch meetings, work update meetings, or even just insisting they fill out a plethora of administrative work, will be detrimental to the overall project.
Soon, the designers will end up completing more of this extra work instead of focusing on what the client wants them to do, which is create a logo.
Suppose a designer is actively working throughout the day, but not accomplishing any of the actual design processes. 
In that case, it is probably time for a project management expert to step in and help take control.
Successful project management identifies these components, and tracks and monitors progress so as to stay within time and budget frames already outlined at the commencement of the project. (en.wikipedia.org)
Having a project manager to help facilitate these tasks is key to maintaining proper project workflow.
A great project manager will understand the requirements of their designers.
This could mean a concrete block of time to work without meetings interrupting their process, or a "no contact" rule for the afternoon, where the designer is essentially in "do not disturb" mode.
The meetings still need to occur, and the higher-ups (or the client) still need to be updated on the project's status, but, with a project manager, this responsibility will fall to them, instead of the designers.
A project manager will free up the designer's time, allowing them to create the best logo possible.
Streamline Communication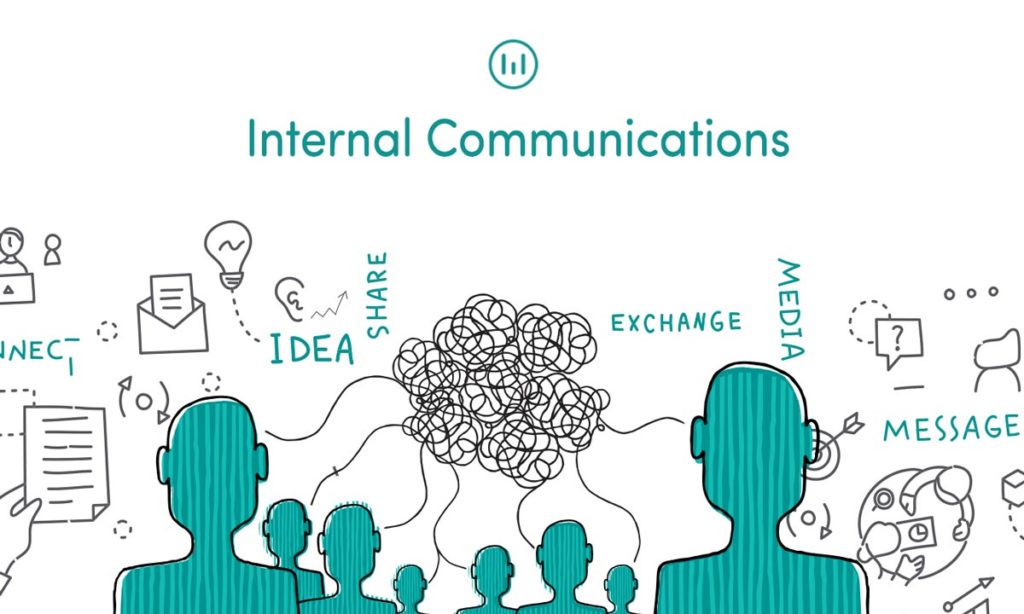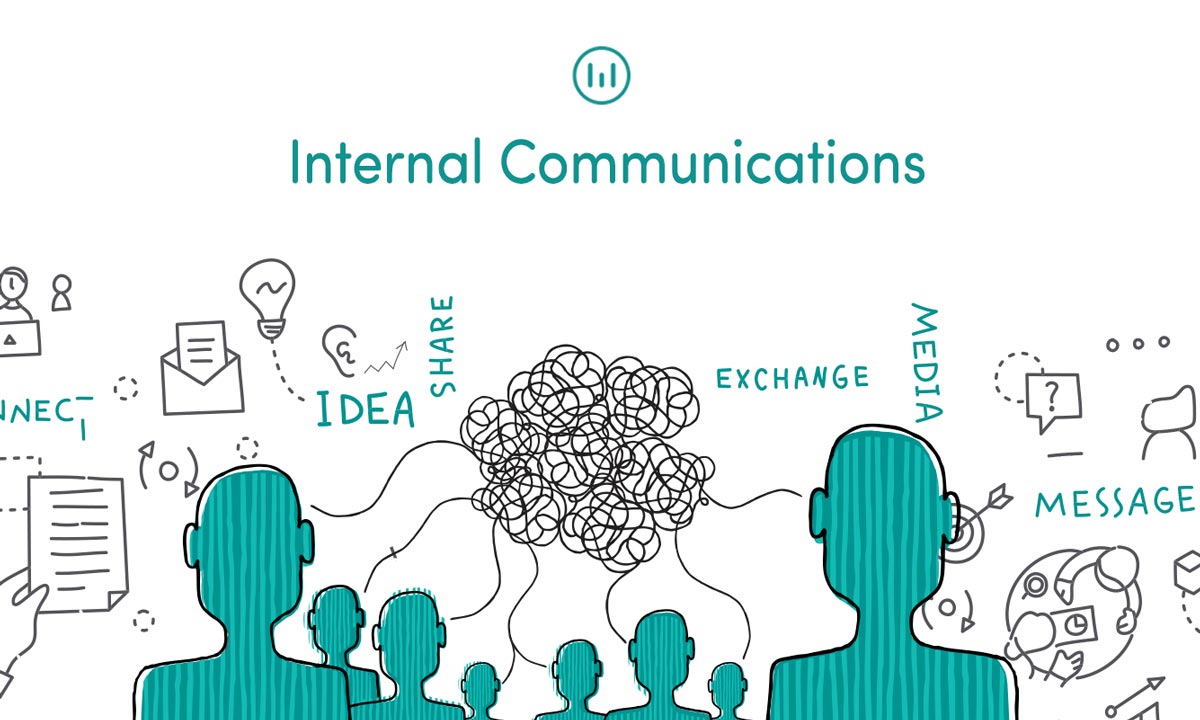 There is nothing more distracting to a designer than constant interruptions.
With technology allowing notifications with every email or chat sent, it can become overwhelming for some people, especially those trying to get into a creative space.
Getting a notification for an important email, then answering that email, will bring the designer out of their work zone, thereby distracting them from the real work they need to be doing.
With a project manager in charge and maintaining all lines of communication, these distractions can be minimised, if not avoided altogether.
There is something to be said for intra-team communication, of course, but having a leader who can address individual needs and concerns, without alerting the whole team, is key to the design's success.
Using a project management professional can also ensure that each team member is getting the information they need on time.
Some designers may turn off notifications as a whole, which may lead to them missing an important message.
Having a project manager in charge of communication will bolster the team's efficiency, ensuring each member knows the information essential to their job.
Be a Filter
Creating a logo is an inherently personal process.
Many may not think this is the case, but a logo is the visual representation of a company.
When potential customers or clients look at the logo, they need to be able to understand what the company stands for, who they are, and what they are selling.
Creating something that can be looked at and comprehended on multiple levels can be nerve-wracking, for both the designer and the client.
It is understandable, then, that the client would want to be involved with practically every step of the process.
This can, however, cause adversely affect the designer, making them lose focus by getting too caught up in the minutiae of the client's needs.
Therefore, a proper project manager can be the buffer between the client and the designer.
When working for an internal team, it might take shape in a brief, or even in a less formalised format like an email. When working on large projects, you might hear the ultimate decision-maker or funder referred to as the project sponsor. – Team Gantt
Filtering out the communication that is unnecessary, from a design standpoint, will help the designer maintain their focus and produce the best logo possible.
A project manager can also be an advocate for the designer if they are part of a larger company.
Sometimes a company will impose unrealistic timetables and deadlines.
Trying to achieve these will make the designer either burn out or shut down due to the inability to finish on time.
Using a project manager as a go-between between the design team and the company managers will allow both sides' concerns to be heard and addressed, without any negativity entering the creative environment.
Sale
Know When to Step Up
Managing a creative team often means knowing when to step back and give the team the space they need to work.
However, it also means knowing when it is time to step up and be the leader they all expect.
It was soon brought to my attention that the way I was managing projects wasn't really managing at all – I was just letting projects happen around me – hoping for the best and that everything would work itself out in the end. – Paymo Blog
With too much freedom and flexibility, there is the distinct possibility that nothing will be accomplished on time.
Working for a client, is, of course, unacceptable.
Knowing when the team needs a nudge in the right direction to stay on track is an integral part of any project.
Thus, having a project management specialist who can help keep the project moving along is imperative.
A project manager can also show its necessity if the project faces a crisis of any kind.
While a crisis is never wanted nor expected, it is good to be prepared for one.
In a time of upheaval or emergency, a project manager is an integral part of making sure the team stays on task, operating in a way that will allow them to produce the logo design that is needed.
Having a team leader, someone whom the designers can trust to help the project maintain its forward momentum is critical in assisting them in keeping their creativity.
Protect the People
Creating a logo can be an exhausting process.
There are many steps involved, from researching the brand and its competitors to drafting designs and presenting the concepts.
These tasks all take an inordinate amount of time and can sometimes seem overwhelming.
The most crucial part of any project manager is to take care of the team.
This stage of the project culminates in a project kickoff meeting, where you bring together the team, stakeholders and relevant other parties to define the project goals, schedule and processes like how to communicate and the chain of communication. – Project Management Experts
The best project managers understand that their team is made up of individual human beings, with their struggles and ways of handling themselves.
The ideal project manager will get to know the members of their team, understand their struggles and learn how to motivate them properly.
Even though there are project management flows and frameworks that can be forced onto a team, haphazardly applying these to a group of people is hardly ever useful.
Knowing how to pull the best work out of the team given to them is a hallmark of any great project manager.
Finding the Right Project Management Expert
Locating a project manager that knows how to handle the high-stress project of logo creation will not be easy.
Ideally, the perfect project manager for a project such as this would have been a designer.
From start to finish, every project needs a plan that outlines how things will get off the ground, how they will be built and how they will finish. – Investopedia
A project manager that used to be a designer would know the stresses and pressures of designing a logo can create.
They also would be the best suited to understanding the specific needs of a creative team.
Sometimes, it can be challenging to find a designer who is willing to switch over to that management train of thought, as many creatives baulk against the structure project management requires.
If that is the case, other project managers should be considered.
Even though there are many different project managers out there, there are some key factors that can be looked at to indicate quality project managers.
According to Glassdoor, the average project manager salary in the United States is $75,474 while additional cash compensation can be anywhere between $1,541 and $19,755. (paymoapp.com)
Membership in the Project Management Institute (PMI), the globally recognised professional project management organisation, is one such factor.
Furthermore, suppose the project manager has completed any PMP training or has the PMP certification. 
In that case, that shows they are not only well-educated in the project management field, but they also have extensive experience.
Last update on 2023-03-09 / Affiliate links / Images from Amazon Product Advertising API