10 Tips For A Successful Career in Web Design
Web design is an ever-growing industry. A recent survey found that 75% of people partially base credibility on website design, which is why the demand for a good web designer is so high with businesses big and small in all industries.
If you want to make it as a web designer and find success in the industry, the high demand shows that the work is there. But, even with a good market, competition is rife, with an estimated 23 million web designers worldwide. 
This level of competition means that—wherever you are in the world and whatever your specialism—standing between you and prospective clients is a whole load of equally talented designers striving for the same success as you.
With a long career in web design and no stranger to the competitive nature of this field, I know what it feels like to have the dream of being a successful web designer and trying to work out how to make it a reality. 
Having worked on top-level campaigns for leading brands across the globe and CEO of my own web design agency, I have some helpful advice that every aspiring web designer can use.
In this blog post, I use my personal experiences to provide 10 actionable tips you can implement to achieve your goals and have a successful career in web design.
Tip 1 – Immerse yourself in your field
The phrase 'you've got to be in it to win it' couldn't be more accurate for those who want to be successful in the web design industry.
Like those looking for success in any industry, immersing yourself in your field is a vital step to achieving your goals. From the latest trends to take the web design industry by storm to the most recent news updates, staying connected with the industry is critical.
That's not to say that web design has to become your life! It's possible to create a great work-life balance in this creative and friendly industry. But in the hours dedicated to web design, doing everything you can to be actively involved in the industry is essential.
Not only does industry immersion help you keep up to date with everything that's happening, but it can also help keep you engaged, get your name seen and provide opportunities for social interaction with other web designers.
Tip 2 – Make connections with others in—and outside—your industry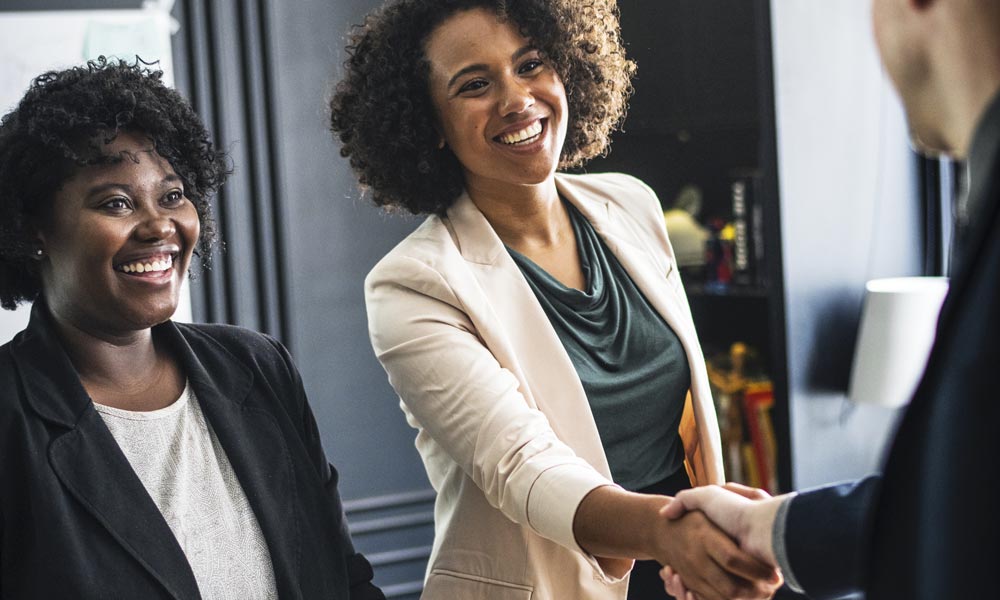 Creating a working relationship with other web designers might seem counter-intuitive, but connecting with your competitors is more beneficial than you might think.
The saying 'keep your friends close and your enemies closer' is far too malicious for such a friendly industry. Still, the idea is the same—communicating with other web designers in your industry can provide tips, tricks and knowledge you would've been oblivious to otherwise.
But it's not just your fellow web designers that you can connect with. In an ever-competitive field, having many strings to your bow is vital. 
From SEO specialists to graphic designers and copywriters, connecting with those in related industries can give you the vital connection needed to win a client and provide your services.
From in-person communication to social media interaction, networking and being social can do wonders for your business and its reputation—especially in the early stages when you're still finding your feet.
Tip 3 – Make sure your website is on-point
The point of a web designer is to make a website look great (and also functional). As such, businesses considering your service will likely take a look at your portfolio.
But aside from this, prospective clients are also sure to look at your website. Whether to look at the design of your site to get a sense of style and ability or to view the services you provide, client testimonials or to find contact details.
Whatever the reason for a potential client landing on your site, the point is that they will end up there. And for a web designer, the look of your website is especially important.
Your website will often be the first impression a client has of your work, and this first impression must be a good one.
Tip 4 – Get creative
Good web design is both a science and an art. Aside from the technical knowledge and coding needed to make a website, an eye for design is required too. 
If you want to stand out in a competitive field and create work that will stop those looking for a web designer in their tracks, creativity that makes you stand out is critical.
No one wants a website that appears to be cookie-cut from another. If you can use your expertise and experience to create bespoke web designs for your clients, your service is bound to be in high demand.
Tip 5 – Become a master of all trades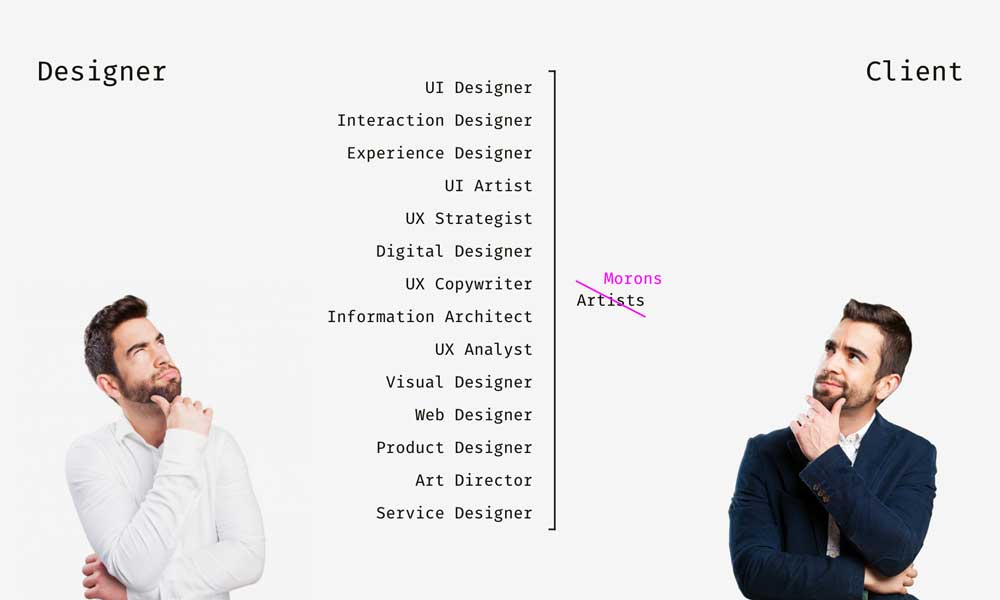 Ok—maybe not all trades. But when a client is asking you to design a new site, then chances are they're also in need of new site copy, new branding, digital marketing and SEO.
And if you're looking for ways to retain clients and grow your business, leveraging this demand is a sure way to be successful. 
From contracting a digital marketing agency for your clients' work to hiring a copywriter or graphic designer, the more your business can offer customers, the less likely they are to go elsewhere.
Tip 6 – Get inspired
If you're working in web design, you're bound to be inspired by innovative and creative websites regularly. And there are more ways to make this inspiration work to your advantage than you might think.
Copying isn't the point, but rather understanding what looks good from a design perspective and learning how to input this on your website designs. 
From spacing and alignments to fonts, there's always something inspiring out there that you can profit from.
Tip 7 – Ask for feedback
From sharing your designs with fellow web designers to regularly updating clients, feedback is one of the best ways to become a master in your trade.
Feedback won't always be pretty, but rolling with the punches is vital to achieving success. Working from your criticisms allows you to understand your weaknesses and areas for improvement and work on suggested ways to see real growth.
Sometimes, analysing your own work and seeing prominent areas for attention can be difficult and restrict your progression. 
A fresh pair of eyes from a knowledgeable individual can provide invaluable tips, constructive criticism and direction that can help you improve.
And going one step beyond, being inquisitive and asking for feedback is what will separate you from the competition. 
Tip 8 – Never stop learning
Whether you're new to the industry or feel like your web design business is experiencing a plateau, one way to instantly see progress is to take every opportunity to progress your knowledge base. 
And it's not just web design-specific knowledge like coding tips and tricks that you can pick up. Although there are new ways of doing things emerging all the time, it's also things like business skills and people management that you can add to your resume. 
And if you're still developing your skills, the chance is that others are doing the same. Whatever level you're at in your career, it's essential to know that you have something valuable to share.
Whether you're just starting in web design or consider yourself a seasoned veteran, you have a unique knowledge base that can be used to educate others.
From significant steps like hosting talks for others in the industry and organising workshops for young people who want to start a career in web design to smaller actions – like offering your expertise to a colleague or sharing tips you've picked up on LinkedIn – every step you take to share your skills counts and can help the professional development of others.
Tip 10 – Believe in yourself
A successful career in web design rests on everything I've mentioned, but on nothing more than belief in yourself.
In my time as a web designer, I've worked on massive campaigns for global companies and started my own web design agency. Without belief, this wouldn't have happened.
From confidence in your abilities as a web designer to self-belief in your vision, goals and targets, you are the only person who will be with you every step of the way, spurring you on and pushing you to achieve more.
Author Bio: This insight was provided by Kimberley Leary, Managing Director of web design and branding agency, Squibble. For more information about Kim and to find out more about Squibble, get in touch with her today.