Freelance Web Designers – The Ultimate Beginners Guide
There has been a massive trend in the functional aspect right from the job's perception. The demands and nature of work are going through various changes, yet the outcome is quite effective. 
One of the primary reasons behind this is that today's workplace primarily consists of millennials or generation Z.
Some of the changes that are witnessed now are – need for flexible timings, prioritising appreciation or recognition more than monetary benefits, continuous engagement activities, etc. 
Although there are many expectations and demands from this young workforce, they have proved themselves potential enough to be more effective and productive in many aspects. 
So, with this said, we are about to discuss one of the significant trends in the working aspect in a particular profile. Well, ready for it?
An Overview On Freelancing
As discussed, whether we agree or not, there are indeed many changes that have taken place in the way we either perceive or do the work compared to our previous generation workforce. 
And among those many transitions, one of the most common, yet something that has gained tremendous familiarisation in recent years is 'freelancing.' 
The millennials have embraced the job so well and willingly carry it along with their profession for a successful freelance career.
This opportunity has benefitted not just the candidates seeking job offers but also the students. 
Many of them have taken advantage of freelancing and have started building a promising career with better experience even while studying. 
Refer to the statistics below that show 7 in 10 are happily willing to opt for freelancing.
But then, what exactly is freelancing? 
In a simple sense, freelancing can be understood as a concept wherein one can be self-employed instead of a contract signed for another company. 
A freelancer works and manages all the related aspects for oneself. Thus, freelancing gives the candidate all the freedom that one desires, be it their hourly rate, when to work, or whom to work for.
Not just that, the freelancing concept has gained significant growth worldwide. 
Almost every part of the world has been blessed with an opportunity to work for various profiles and many clients situated across the globe. 
However, most freelancing candidates are from India and the United States Of America, as referred to in the following image. 
Benefits And Scope Of Freelance Web Designers
As we discuss freelancing today, in the next few minutes, let us discuss it in light of its opportunities, especially for freelance web designers. 
Design is one of the growing and competitive profiles. And compared to a regular web designer employee, opting for a freelance web designer has many benefits. Some of them are:
Design freelancers can work from anywhere they wish to work
They can choose their own work schedule and design process
They have the option to choose what they want to work on
They can decide on whom to work for
Being their own boss, they can decide on the price they wish to quote or their hourly rate.
The scope for freelance website designers is indeed vast. It is also considered to be one of the highest-paid job offers. 
And the very opportunity that freelancing puts forth is the possibility of working from anywhere and anytime, allowing the candidates to choose the clients apart from the home country as well.
Have a look at the following statistics that reveal the possibility of various profiles for freelancing design services. 
How To Build A Successful Career In Freelance Web Design?
Now, as we are aware of the benefits of working as a freelance web designer, it isn't tough to choose to become one of those designers.
But the questions to ask oneself are – Am I going to be just like the others or different? Would I be successful in this venture? Do I have the design ability? And so on. 
If the answers for the above ones are yes, then the next question that pops up in the candidates' minds is – How? – How will I be a successful freelance web designer? 
It is obvious and not wrong. Therefore, before one could jump instantly into this design field, it is better to follow specific steps in approaching the career patiently yet effectively. 
Thus, to help such candidates with the utmost desire to be successful as freelance web designers, here are a few steps discussed. Read on to discover your path to a successful career in the design industry.
Make-Up Your Mind – Web Developer Or Web Designer?
Firstly, it is vital that you know the difference between web developer and designer and make your decision as per your interest.
It is often observed that candidates are confused between the two profiles – web designer and developer. 
The designer is the one who deals with the front-end, i.e., the graphic design of a particular website or the application, while the developer deals with the back-end composing of the website, including the development of algorithms, etc.
Therefore, it is essential to make up your mind on which field one wants to pursue a career.
However, if the choice is web designer, understand it is one of the most creative channels, and you cannot take it lightly. 
Corresponding to the research, about 46% share a website with exciting and remarkable visuals. 
Moreover, 72% of the customers feel that most of these websites are very similar, and 48% feel that very few designs seem to be updated as per the modern day's needs. 
Thus, it is a necessity that, as a web designer, one has to possess creativity.
Identify Your Niche In Web Design
If you are determined to build a business and successful career, then it is essential that you present in a way that you stand out in the design crowd.
The very fact that freelancing has opened its doors wide also has led to unimaginable competition around. 
Therefore, underlining and developing your niche is the right strategy. 
It could be a particular kind of digital marketing, designing a website for an HR system or finance, and so on, but what matters is if you are interested and confident of working on that specific niche throughout your tenure.
As a beginner, it is pretty tempting to take up the projects as and what comes. But this strategy might not be fruitful, except for the initial few days alone. 
But that's not it. Although you may feel that it's working out well, as and when your career is getting its grip, you may either find it difficult to reach out to your ideal clients or them to reach out to you. 
Therefore, identify your niche and develop your skills continuously as a designer. 
Although it might seem that your projects are very limited in the beginning, it is indeed putting forth a stronger foundation for your business's success. 
And thus, it helps you stand out from the crowd, and companies will be able to recognise you for your specialisation.
Create, Build, And Maintain your Own Website
Never overlook having your own website. It's undeniably essential if you are passionate about your freelance web designing. 
It need not be too great initially, but what matters is having it in place with your basic services mentioned. 
Although you are into freelancing, it becomes necessary for your business to be equipped with some base where you can direct the clients and prospective clients to. 
Also, mention the social profiles of the company on the website. As much as it is vital to have a website, so is it essential to maintain it. 
Keep it updated according to the time's need. Thus, having a website right from the start can make a massive difference in contributing to your success. 
Select Your Clients Wisely
Since you have already narrowed down the specific niche that you want to work with, it is crucial that you take proper care of the clients you choose.
Firstly, make sure that the client you approach or the one who approaches you belongs to that particular niche you wish to work. 
Secondly, make sure that the client company does not fall under any illegal categories and other vices. 
Thirdly, it might seem pretty okay to take up projects even for a low budget during the initial days. But frankly speaking, it is a terrible choice to make. If a particular client disagrees with your costs, it's completely fine, but do not compromise with your skills and efforts.
With these discussed, I hope you understand that choosing your clients plays a crucial role in not just the ability to identify the right client at the earlier stage but also in strategically building your business's portfolio.
Simplify The Queries For Costs And Contracts – Effectively

Trust me, as much as we do not want to drag the process of signing up for a design project, so do our clients. But is there a way out? Well, there is. 
First, try to make the communication effective and straightforward. For example, reduce the number of emails sent for rates questions from either side. 
Understandably, the queries received from the client's side aren't in your hands yet. Make sure you can convey all that is needed in the best way. 
Instead of calls, prefer communication through emails, so both parties have proof. 
Once the basic queries are solved, quoting and negotiation of price pop as the most critical aspect of this process. 
Handle this situation carefully by quoting neither too less nor more.
Generally, newbie freelance web designers prefer to quote at a lower budget to start off. But genuinely, it is not the right choice.  
There are three reasons for this. Here they are:
Even though you are a beginner, the time and effort to complete a project are no way less than the others.
And on the other hand, if you begin your business on a low budget, it would become tricky to fix budgets for your upcoming projects. The client may have the upper hand in the negotiation. 
Finally, a low budget doesn't always mean compromising for finance's sake. It might also be understood as a compromise for potentiality. If you are confident about your skills and potential, why compromise then? This will help you in marketing your further projects as well. 
Apart from that, in the best possible way, streamline the process and get ready to sign your contract. 
The contract is something that many freelancers overlook in the initial days. But you better not. 
Create a contract with all the specifications required, starting from the project's outline to payment methods. 
Certain companies have an online payroll process facility, while some may not, depending on the company's practices. 
Ensure things are clarified and confirmed as to how you are paid and other vices to avoid unpleasant issues later. And thus, as a beginner, contracts play a crucial role in protecting you right from the start. 
Moreover, it adds value to your company as you have legally complied with the contract. Henceforth, make sure that the process for signing up the contract is simple yet effective. 
Stay Determined, Brave, And Connected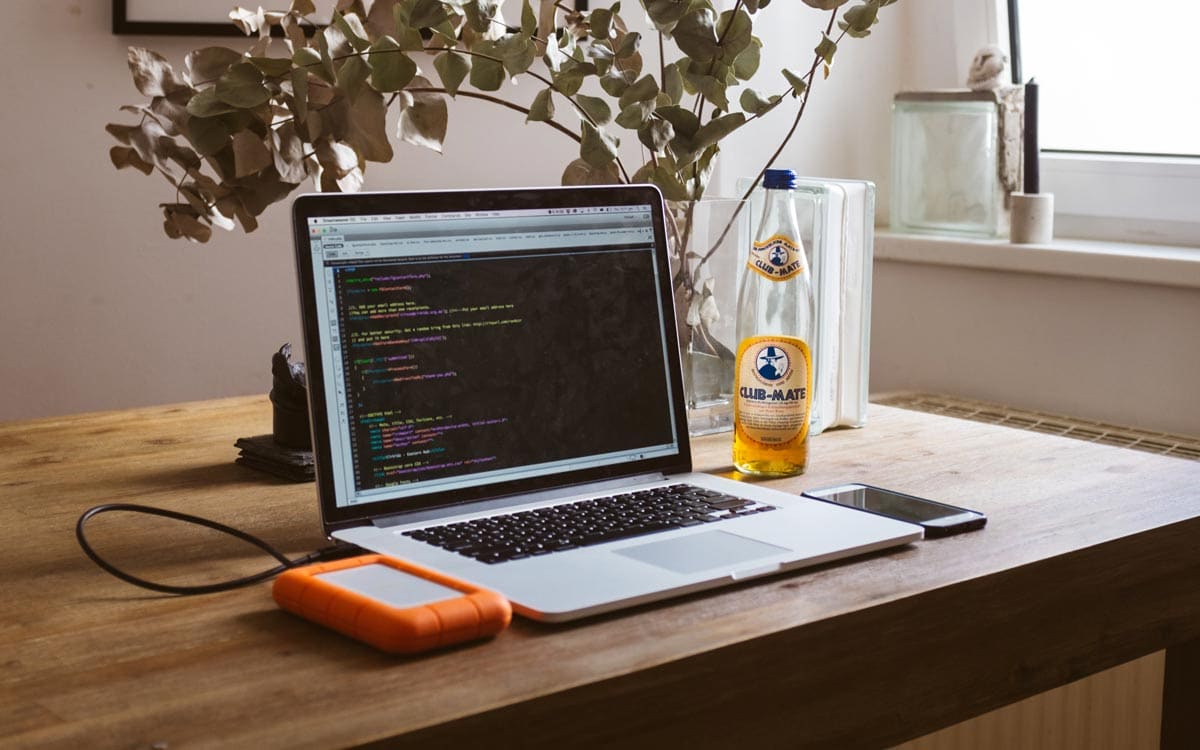 As much as freelancing gives you enormous freedom, it is pretty tempting to take advantage of the freedom. 
For instance, the opportunity to work anytime is indeed a benefit, but make sure that it doesn't let you become habituated to procrastination. Thus, it takes much determination to stay focused and follow a schedule. 
It might seem a little challenging to take a step forward as a beginner, but try to be brave and honest in your every deed. It sure will pay you back. 
Apart from this, it is also essential that you stay connected with people to get clients. 
Create various official social media profiles, be active in marketing your company's story regularly. It is one way to reach out to your prospective clients. 
Try to get contacts, and as discussed earlier, keep updating your website. Make your marketing presence both online as well as offline. 
Let's Wrap Up
Becoming a web designer can be challenging as well as a fascinating journey. 
Although we have discussed various ways of being successful freelance web designers, it primarily depends on one's determination, passion, and willingness. 
With these aspects in place and the right marketing strategies for the business's development, success is sure to find your way. 
Author Bio: Meet Vara is a passionate content writer and an avid reader, having expertise in creating various ideas for creative writing. He is passionate about researching and exploring blogs, checking out the latest trends, and replicating his expertise in crafting exclusive content. His approach and readiness towards writing quality content are exceptional.