How to Convert Local Businesses into Customers
As a business owner, finding new customers can feel like a full-time job. You know that converting local small businesses into loyal clients could be a game-changer, bringing in revenue and valuable word-of-mouth marketing. The question is: how do you do it? How can you stand out from the crowd, make meaningful connections and show these potential customers why partnering with you is an intelligent decision?
In this guide, I aim to provide actionable steps for converting local companies into customers. Whether you sell products, services, or both, the strategies here will help you effectively target and win over small business owners in your area. With focus, persistence and the right messaging, those local leads can become devoted brand advocates. Let's dive in!
Identify Your Ideal Local Customers
The first step is identifying the local businesses you want to target and create relationships with. Ask yourself:
What types of companies have needs closely aligned with what I sell?
Are there specific verticals or service-based businesses I'm best positioned to help?
What business sizes or models make the most sense as ideal partners?
Are there local businesses I already have an in with based on existing personal connections?
Drill down on who your perfect potential local customers are. The more niche you can get in defining your ideal customer profile, the better.
For example, if you sell workplace ergonomic products, good targets include physical therapy clinics, chiropractor offices, standing desk retailers, or yoga studios.
Or, if you have an ecommerce business selling dog products, local pet groomers, dog walkers, veterinarian offices, and pet supply shops could all be solid matches.
Put yourself in the shoes of those ideal customer types and consider what pains or challenges they face that your business can help solve. Thinking through this alignment will help you refine your outreach.
Craft Your Core Value Proposition
Once you've identified some target customers, craft a core value proposition focused on them. In other words, what is the main benefit these local companies will gain from doing business with you? How will partnering with you make their lives easier?
Maybe you can save them time with your product or service. Perhaps you can increase their revenue by driving new sales and customers. Or you could reduce costs in their operations or supply chain. There are ways you can improve customer retention and satisfaction.
Get clear on the #1 way working with you will help ideal prospects achieve their goals. Then, distil this core value into a simple, compelling message.
For example:
"We help local veterinarians reduce appointment wait times and increase patient satisfaction."

Our digital marketing services help local restaurants get more bookings and repeat business.
Lead with this core benefit in your outreach and marketing. The more specific you can make your value prop to local prospects, the better.
Leverage Existing Connections
Don't start totally from scratch. Think through people you already know who work at potential local customer businesses.
Is your college roommate now managing the downtown location of a boutique fitness studio chain? Does your neighbour own the plumbing company operating in your town for decades?
Tap into your existing network and warm leads. Even if those connections aren't senior decision-makers, they can get your foot in the door and pass your outreach on to the right people. A warm introduction goes much further than a cold call or sales email to a generic company address.
Let people in your network know specifically that you're looking to connect with certain local businesses. Ask if they have any contacts who fit the bill.
People are often happy to facilitate introductions that could lead to mutual benefit. Leverage the relationships you already have to generate referrals and warmer prospects.
Show Up In-Person Routinely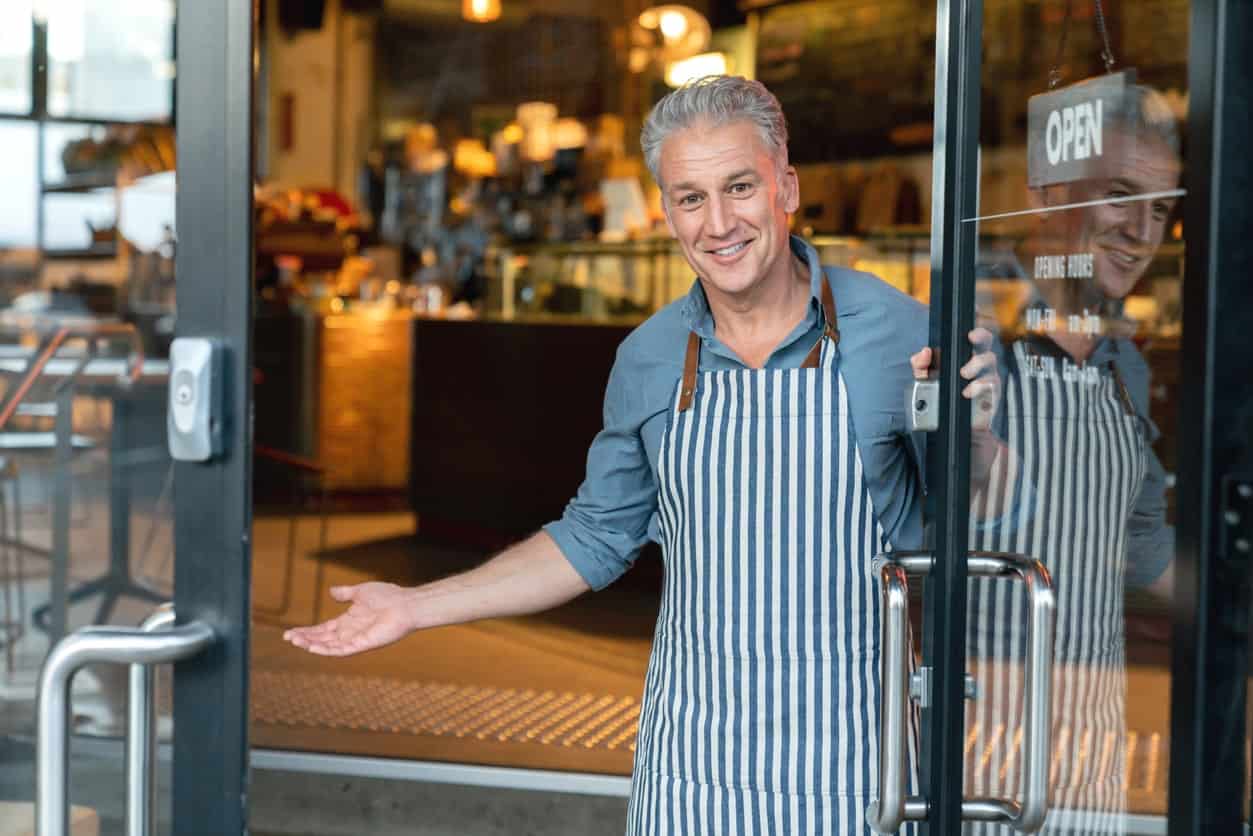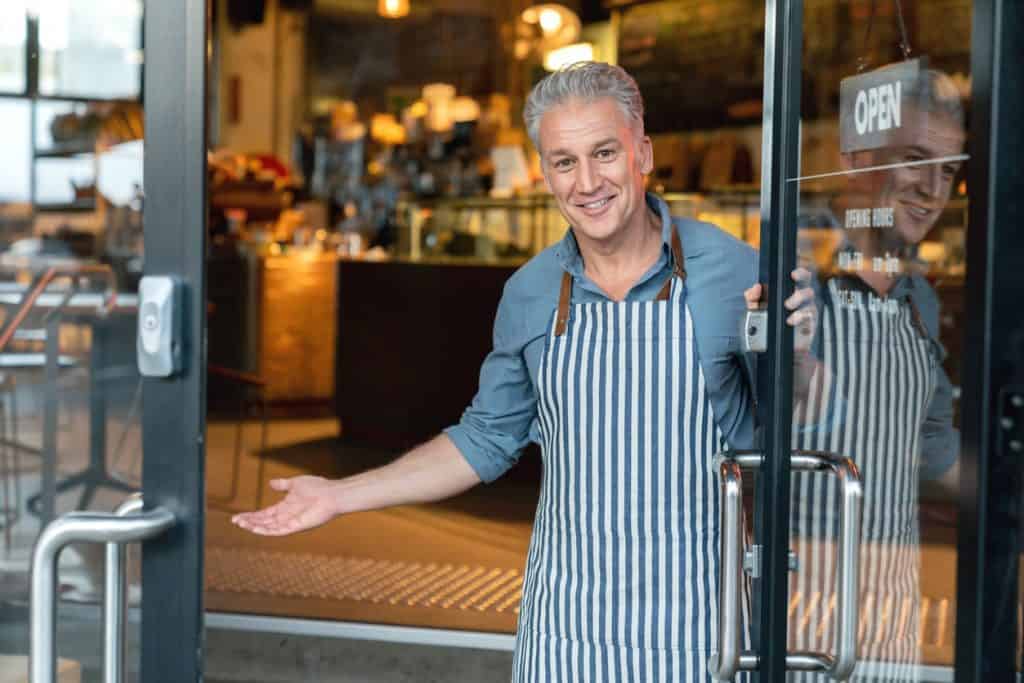 Especially in the beginning stages, focus on showing up in person consistently to build local business relationships. Physical, real-world presence helps make vital human connections that online interactions often lack.
When would be convenient times to stop by potential customer locations? Is there a slower period on certain days of the week or times of day when management has more flexibility to chat?
Early morning or afternoons before the late-day rush may work well for restaurants. Weekdays, when appointment books are less packed, could be ideal for service businesses like salons or clinics. Whenever the owner or decision-maker tends to be around, find ways to engage in person.
When you visit:
Have plenty of business cards and marketing materials ready to leave behind. This gives them something to reference when you're not there.
Come prepared to discuss your value proposition, listening closely to their pain points.
Offer helpful advice and information, more than just an immediate sales pitch. Provide value whether or not they become customers soon.
Be gracious with their time. Don't overstay your welcome.
Follow up consistently after your initial conversations. Check-in periodically to continue nurturing the relationship.
Regular in-person visits demonstrate commitment and give space for trust to develop organically. And you're top of mind next time a relevant need arises.
Host or Sponsor Relevant Local Events
Hosting, sponsoring or partnering on local events is another way to build community connections and reach potential SMB customers.
You can:
Host an exclusive VIP dinner for local prospects and referral partners. This creates valuable face time in an informal setting.
Sponsor a booth or table at an existing chamber of commerce, networking event or industry trade show.
Organise an in-person workshop or class local businesses would find interesting.
Partner with a complementary local business on a special event or promotion.
Position yourself as an engaged supporter of your local community. Find opportunities to provide value and exposure for brands you want to start relationships with. Being an event collaborator gets your foot in the door and raises awareness.
And, of course, being present at live events allows you to connect in person. Follow up effectively after with any promising prospects you meet. Events let you start nurturing relationships that business visits and networking can grow.
Create Useful Local Content
Content marketing is another powerful tool for attracting and engaging local SMB prospects. Develop resources and information that speak directly to their needs and interests.
For example, you could create:
A local business spotlight series on your site highlighting successful companies making an impact.
Industry trend reports on challenges specific to certain verticals and tips to capitalise on opportunities.
Lists or guides with local data, like "The Top 10 Most Instagrammed Restaurants In Atlanta."
Live or virtual workshops on topics relevant to ideal customer groups.
Email newsletters or social media content focused on local content.
Think through the types of information that your dream prospects and referral partners would find most interesting. Then, provide that value in the form of consistent content.
Include focused CTAs (calls to action) within each piece of content to drive potential customers to take the following steps, like downloading a resource kit or scheduling a consultation. Provide applicable local content that fuels ongoing engagement.
Run Local-Focused Paid Ads
Paid advertising allows you to target prospects on the platforms they use frequently, raising your visibility precisely. Sponsored posts on Facebook and Instagram, LinkedIn ads and Google Ads can all be leveraged to connect with local audiences.
Some tips for optimising local paid ad campaigns:
Target ads geographically using zip codes or city/region names.
Use relevant local keywords and industry terms prospects search for.
Spotlight your location, proximity, and community knowledge.
Link to landing pages showcasing local content offers and value props.
Retarget engaged visitors across sites and nurture leads with helpful content.
The beauty of digital ads is the ability to segment audiences and deliver hyper-specific messaging. Especially as you're first looking to enter a local market, paid ads can help efficiently generate awareness and interest.
Partner Creatively With Complementary Local Businesses
Partnering creatively with other local businesses on initiatives that provide mutual benefit can be a win-win. Together, you can often create more value than separately.
Some examples of local business partnerships to consider:
Brainstorm creative ways to partner with local companies already serving your target customers. This builds ties in the community and compounds awareness for all involved.
Provide Exceptional Service
Providing exceptional service and value to the customers you do land is essential. Your reputation will make or break you locally, especially in the early days.
Go above and beyond to deliver for clients and craft remarkable customer experiences. Get testimonials. Then, leverage happy customers from within your targeted niche to organically reach others they connect with locally.
Most local business owners talk to each other and pay close attention to buzz within their industry circles. Doing great work for current customers and having their advocacy means far more than any advertisement could.
When small business owners are thrilled with your service and results, they'll proactively help you convert others like them without you asking. Your customer experience is your best marketing.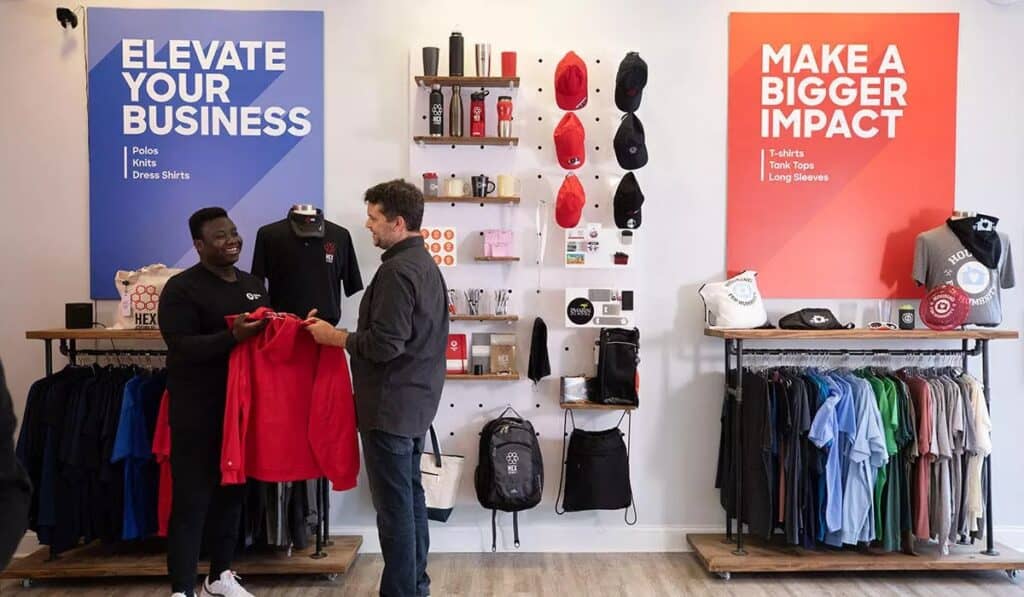 Consistency and Patience Are Key
Implementing the strategies above takes time, consistency and patience. You likely won't sign up dozens of local business customers overnight.
Focus on playing the long game, building relationships and trust with consistency first. As you gradually convert initial customers within a niche, ask for introductions and referrals to similar businesses they associate with locally.
Momentum typically snowballs slowly at first. But if you diligently stick with the strategies that work, your local referral network, authority and customer base will grow. Remain patient and persistent through the ups and downs.
In Closing
Winning over local small businesses to become devoted customers requires creativity, nuance and persistence. But the effort could vastly impact your brand and bottom line over time.
I hope this guide has outlined helpful strategies for converting more local companies within your ideal niches into customers and fans. Please feel free to reach out with any other questions! I'm always happy to help fellow business owners strengthen local connections and partnerships.
Now get out there, keep showing up consistently, focus on building trust, and soon, you'll be part of your community's inner circle of preferred partners.
FAQs About Converting Local Businesses Into Customers
Here are some frequently asked questions about converting local businesses into ongoing customers:
What's the most cost-effective strategy for reaching local companies?
In-person visits, networking and leveraging existing connections are the most budget-friendly tactics. Paid digital ads also allow you to target precisely for an optimised spend. Sponsoring local events and workshops and creating comprehensive content will take more time and resources but can be very effective. There are options for nearly every budget.
How can I tell if a local prospect I'm pursuing is uninterested?
If your outreach goes unanswered after several thoughtful follow-ups, it may be time to redirect focus elsewhere. You can also gauge reactions in person based on body language and their engagement with learning more. Please don't force it; some local businesses won't be an ideal fit.
How long should it take to convert a local business into a customer?
It varies substantially based on the type, size and budget of the prospect company. Enterprise sales cycles with multiple stakeholders often take 6+ months. Smaller businesses with fewer decision-makers may move more quickly based on existing relationships and value delivered. Stay patient and focused on building rapport first. Timeframes will differ.
What metrics should I track for local conversion efforts?
Track engagement metrics like email open rates and content downloads specific to local prospects. Monitor phone and in-person visit numbers, along with sales-qualified leads in your pipeline. Ultimately, the revenue and customer retention generated from local accounts over time are the most critical KPIs.
How can I incentivise referrals to expand my local customer base faster?
Offer current happy customers discounts, bonuses or enhanced services for successfully referring you to other local businesses. Make referrer rewards tiered based on the size and value of the new account they bring on. This incentivises your evangelists to grow your regional footprint proactively.