How to Convert Quality Local Businesses for Your Design Agency
Landing a consistent stream of high-quality clients is paramount for any agency that wants to succeed. 
Even though design agencies can theoretically work with anyone in the world who has access to an internet connection, many people still prefer to work with a local business. 
If you haven't put special effort into targeting prospective clients in your local area, you're probably missing out on business opportunities. 
Read on to learn all about how to find and convert high-quality local businesses for your Graphic Design Agency. 
Why should you focus on local business? 
Small business owners often feel as though they are fighting a losing battle against national and international companies with large teams and substantial marketing budgets. 
But did you know that many customers actually prefer local businesses? 
Score reported last year that 82% of consumers currently patronise local businesses, and 48% planned to do so more often.
The reasons customers prefer local companies include:
A more personalised service
Perceived trustworthiness
Quality of work
Reliability
In the years I've been running my custom web development company, I've certainly noticed that customers have a preference for local. 
In fact, 80-90% of my business comes from within New Jersey. 
It makes sense, then, to create a strategy specifically designed to attract local businesses. 
Read on to learn some easy ways you can boost your local client base. But first, let's consider what makes a great client. 
What makes a high-quality client? 
Hopefully, you know who your ideal customer is. 
If not, it's a good idea to return to your customer persona before you go any further. 
The first and most obvious criteria of a great client are that they are aligned with the type of person or business you're targeting. 
If you want to gain a deeper understanding of your customers, a customer data platform can help you delve deep and gain a better understanding of the kinds of people you're serving. 
Here are some of the characteristics you should look for in a great client:
They have a realistic budget for the project and do not try to haggle down your price. 
They have an idea of what they want. 
They can take advice. 
They are communicative and responsive. 
They pay on time. 
In other words, a great client is someone who respects you and treats you as the professional you are. 
In the next section, let's have a look at some strategies you can use to help you convert those high-quality local clients. 
Strategies to help you land high-quality local businesses
In many ways, landing clients works similarly no matter where they are based. 
However, there are several local-specific strategies you can tap into if you want to convert new clients from the lucrative local market. 
Let's get started. 
Join local networking events (in person or remotely)
Networking is enduringly popular for one reason: it works. 
The fact is that people like to work with people they know. Therefore, you're far more likely to close a deal with a new prospective client if you've already met them at your local or regional networking meeting. 
Given the ongoing COVID-19 situation, many networking groups are now holding virtual meetings through video conferencing platforms like Zoom or Hopin. 
While it's not quite the same as meeting people face to face, virtual networking can be almost as effective. 
One freelancer I know trebled their income within a couple of months, just from joining a networking group. 
Remember: networking isn't about making sales pitches. You might have a chance to pitch your services, but it's mostly about getting to know people. 
If you become a regular attendee and people get to know you, they'll naturally think of you when they need a design agency's services. 
Bonus: they might refer you on to their friends and family, too!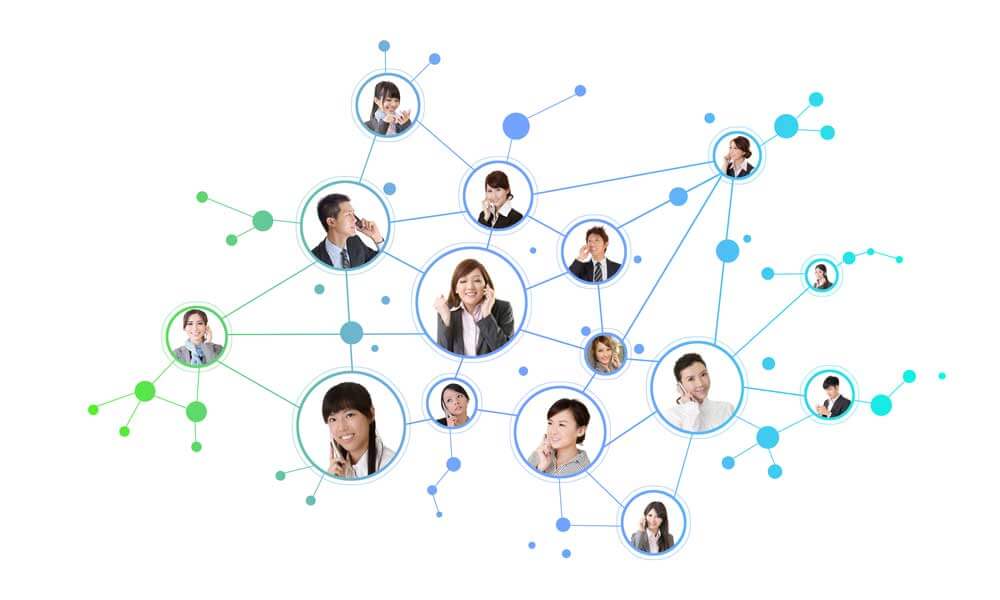 Many towns, cities, and regions have vibrant local community spaces on social media. 
Therefore, take advantage of these existing communities. 
You can join relevant local Facebook and LinkedIn groups, use local hashtags, and add location data to each of your posts. 
Don't forget to follow and interact with other local business accounts, too. 
Local businesses can support one another. 
For example, if you follow your favourite local restaurant and post about the fantastic meal you had there, that brings your name into their feed. 
The result? If they ever require a design agency, they're more likely to think of you. 
Be a positive, active presence on social media with a focus on local engagement, and the right people will start to find you. 
Set up and optimise your Google My Business listing
Google My Business is a fantastic free tool provided by Google. 
It allows you to create a business profile and promote it via search results and Google Maps. 
When you search for a business on Google and see a box in the top right corner containing business information, that's Google My Business in action. 
Here's an example: 
Of course, not all Google My Business pages will be quite as detailed as this, but it gives you an idea. 
Of course, the more information you can include, the better. 
Start here and click "Manage Now" to get your page set up. 
Once you've gone through the simple setup wizard, you'll need to get your account verified. 
This can take several days. After that, all you need to do is optimise your listing. Here are some of my top tips on how to do that: 
Make sure all your contact information is up to date. Amend it immediately should anything change. Nothing is more annoying to a prospective client than trying to call you, only to find that your phone number is out of date and no longer works. 
Add your opening hours and amend them if they ever change. 
Turn on the messaging function. This allows customers to contact you directly through Google if they have a question. 
Ask some of your recent local clients to leave you a review. Reviews do make a difference to both customer trust and SEO (we'll cover that in more detail in a minute). 
You can update your information at any time through the dashboard. 
There's also a handy app that will send you notifications any time you receive a new message or review. 
Invest in local SEO
Hopefully, as a business owner, you understand the importance of search engine optimisation (SEO). 
But did you know that local SEO is slightly different and requires different strategies to general SEO? 
According to Hubspot, 46% of Google searchers are looking for local information. 
Therefore, it's essential that you put the work in to ensure your business will be the first they see when looking for a design agency in your area. 
Here's how to do it.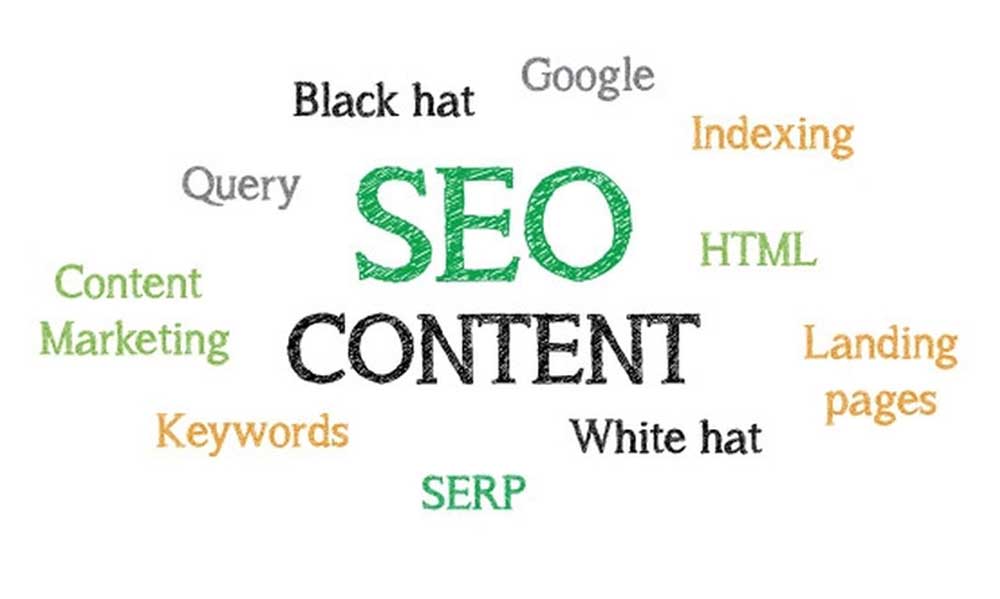 Add a location page to your website
Search engines such as Google crawl your site to find relevant information on what to include in a search results page. 
By adding a location page with your full address, you give the crawlers the information they need to display your site on a local search results page. 
Pro tip: if you have several locations, create a landing page for each one.
Make sure your NAP data is up to date
NAP stands for name, address, and phone number. 
These need to be consistent across all channels if you want your business to rank well in search results. 
You should pay really close attention to detail here. 
For example, if your business name includes LLC, Inc., and so on, make sure that is included. 
Make sure that information like street names, building names, and suite numbers are written. 
If they don't match on your website, social media channels, and Google My Business page, your search ranking will suffer. 
Target local keywords
Remember, I said that 46% of Google searches are undertaken with a local intent? 
That means that a considerable number of those search terms will include location-specific words such as the name of your town, city, state, or region.
Therefore, when you do your keyword research for SEO, make sure that you put plenty of emphasis on targeting local keywords.
Start with a "[Service] in [location]" search string, like design agency in Manhattan. 
From there, you can test different variations to see which are getting the highest search volume. 
I recommend a useful plugin called Keywords Everywhere. 
This tool shows you the search volume and competition score for each term, and suggests alternatives:
Aim for high-volume keywords with a low competition score (competition is ranked on a scale of 0 to 1). 
These will help you target the right terms to get your content ranking. 
Post local-specific content
I hope you understand the importance of posting regular, fresh, and useful content on your website. 
If you don't have a blog yet, it's vital you start blogging right away if you want to leverage SEO to its full potential. 
If you're aiming to target local clients, your content should have a regional focus at least some of the time. 
Here's an example. We wanted to get Lform Design ranking for the search term "web design in NJ". 
So I wrote a piece on the blog about the best web design agencies in NJ. 
That article now ranks in the top few results on Google for the search term "web design in NJ". 
Even in content that does not have a specifically local focus, you can still strategically include local keywords where appropriate. 
Just don't be tempted to cram them in unnaturally or "keyword stuff". The result will be the opposite of the one you want. 
Acquire backlinks from local sites
Building backlinks from high-quality sites is essential for SEO. 
If you focus on local areas, it can also give your local SEO a boost. Here are a few ways you can build backlinks with reputable local sites:
Write guest posts for relevant sites. If there are any relevant and authoritative sites in your region, reach out and see if you can guest post for them. 
Take part in charitable, fundraising, or volunteering initiatives in your local area. 
Ask satisfied local clients to write a short review and link back to you. 
Browse Help a Reporter Out (HARO) and offer yourself as a resource for any relevant stories connected to your local area. 
List your agency on any local or regional business directories. 
Link building seems daunting when you start, but it isn't as hard as you think. 
Even a few high-quality backlinks can make a real difference to your rankings in local searches. 
Make the most of reviews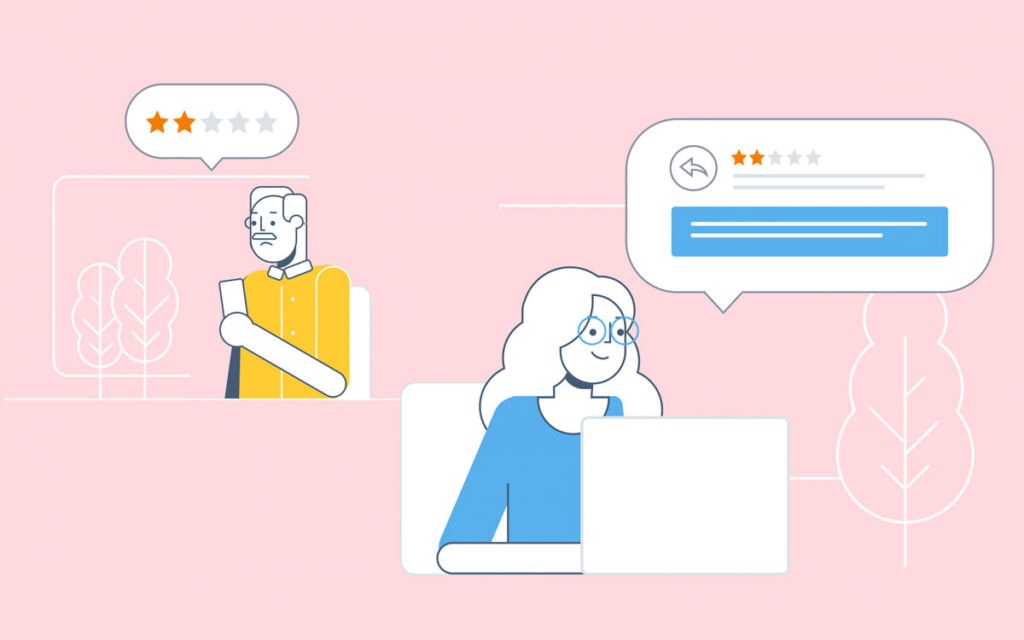 We touched on reviews in the SEO section. 
However, reviews are valuable far beyond their SEO benefits. 
If you want to attract and convert high-quality local clients, you'll need to prove that you're the best agency for the job. 
The social proof theory states that people are more likely to do something if they see others doing it. 
In the context of promoting your agency, this means that new customers are far more likely to convert if they can see that you have a host of happy former and existing clients. 
Therefore, make sure you leverage reviews and testimonials to their fullest capacity. 
This includes Google reviews, social media reviews, reviews on any local or industry-specific business directories, and testimonials on your website. 
Here are a few of my top tips:
Display testimonials prominently on your homepage and landing pages.
Create a testimonials page to showcase all your best reviews on your website. 
Quote from your testimonials on social media. 
Utilise video content by asking clients to record short video reviews. 
List the name, business name, and location of the client on every testimonial (e.g., Ian Lowe, Owner: Lform Design, Montclair NJ). This not only adds to their authenticity but boosts your profile with prospective local clients if many testimonials come from people in the same geographical area. 
Don't be shy about asking for reviews and testimonials. All successful businesses do it, and clients who love your service will be only too happy to comply. 
Partner with other local businesses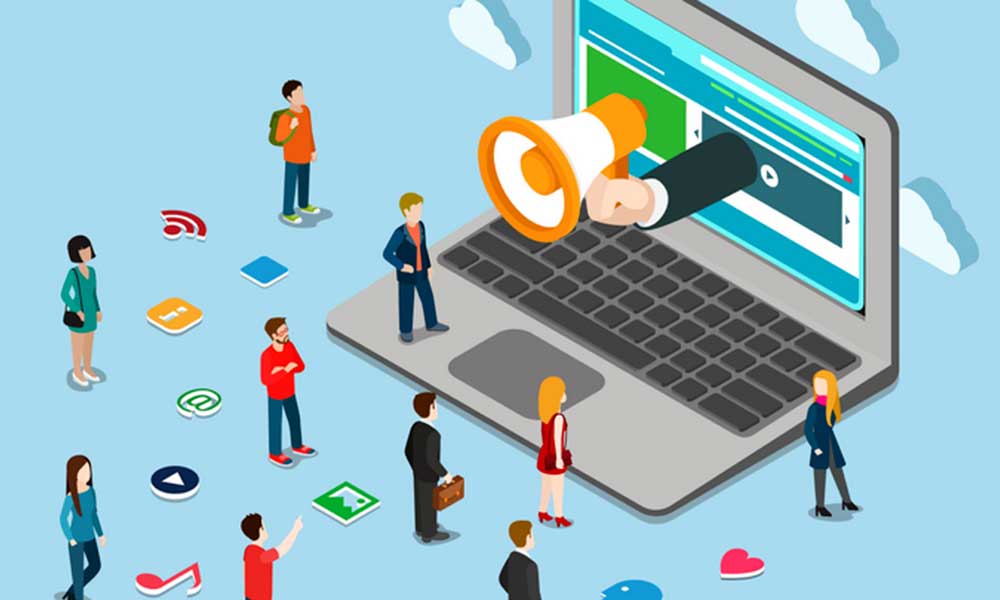 We touched on local businesses supporting one another above, in the section about social media. 
But what about partnering with another business to help each other raise your profiles and land clients? 
The business you partner with should be relevant to your niche, but not a direct competitor. 
In other words, your services should be complementary but not in competition. 
For example, if you run a graphic design agency, you may wish to partner with a local web designer, copywriting service, or social media marketing agency. 
The idea is that you should be able to refer clients to each other's services. 
You could also go a step further and put together a service package if you like. 
For example, you might create an all-in-one graphic design and website package for prospective customers in your area, and take an agreed split of the profits. 
Another option is to offer reciprocal discount codes. 
For example, their clients can mention their name to you for 10% off your services, and vice versa. 
Local business partnerships are limited only by your imagination and willingness to collaborate. 
So take the time to get to know other business owners in your area. You never know who might be a prospective partner!
Wrapping up
Attracting and converting high-quality local businesses is an ongoing challenge for all small businesses. 
But if you have not yet taken full advantage of the local market in your town or city, I urge you to do so. 
The evidence clearly shows that a majority of customers like to work with local businesses.
Don't feel that you need to implement all these strategies at once. 
Try out just a few to begin with, and see what works. 
The strategies that make the most sense for you will depend on your needs, budget, time constraints, and overall business goals. 
Whatever you choose, I wish you luck with landing high-quality local businesses as clients. 
Author Bio: Ian Loew is a web entrepreneur and inbound marketing expert, and the Owner and Creative Director of Lform. After four years of helping Fortune 500 companies with MGT Design, Ian embarked on his freelance career before establishing Lform in 2005. He leads a team of creative professionals to deliver inspired online experiences via modern, responsive websites that reflect his clients' core values. When not at the helm, Ian can be found mountain biking with friends or spending time with his family.