Your Company Logo Design Is the One Thing That Helps People to Identify Your Business and Services
Hire the Inkbot Design Agency in Belfast, UK.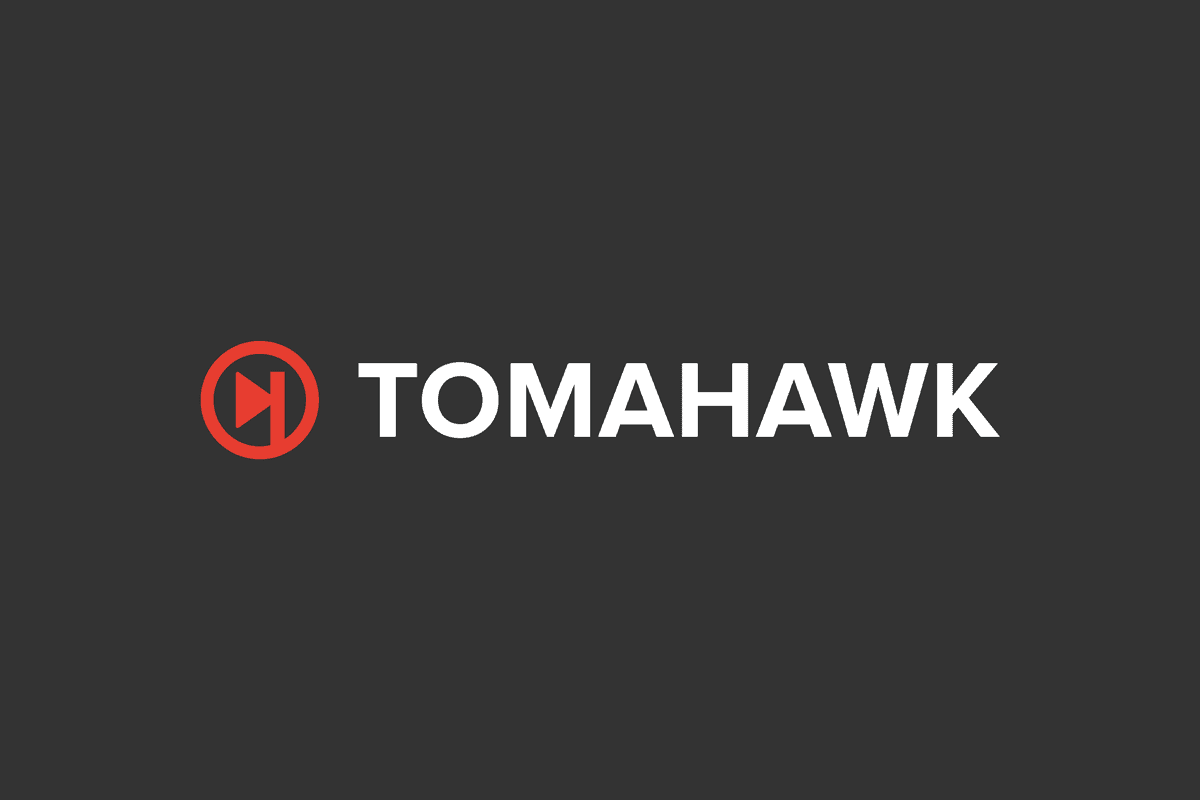 We specialise in company logo design and have over a decade of experience in working with clients in a range of industries.
Although we are a logo design agency in Belfast, we help clients from all over the world grow their Brands.
From small-scale startup web companies to leading and established corporate businesses – professional company logo design is an essential facet of a healthy Brand image.
It allows your business to stand out from the competition and help win clients over.
Professional Company Logo Design – Made in Belfast, Northern Ireland!
We understand that every project is different, and have the expertise always to provide practical solutions.
All the company logo designs we create are timeless – which means they will not appear dated in five, ten or even fifty years! We provide all final files in vector format so they can be scaled up or down in size without issue. Your custom logo design will look as striking on your business name badges as well as 60ft marketing billboards!
Interested in hearing how we can grow your brand through a professional, business logo design? Contact the Inkbot Design Agency Belfast!
Looking for a new company logo design?
How much does a Company Logo cost?
Your 'budget' for a company logo design does not define how many proposed concepts you will receive.
It would be overwhelming to receive 30 designs on such a subjective topic as your business image. It is our job to filter out and only present the strongest solutions. So generally you will only see 3-4 concepts which help you define the clearest way forward.
The larger your budget, the more we can allocate to market research, conceptual development, design experimentation and brand identity development.
If all you need is a quick logo design for your business, check out our affordable logo design services with prices starting at just £99!
Your logo and branding are a business investment and should not consist of a clipart image, with the first, non-comic sans font you came across.
Apart from looking unprofessional, it will not be unique – thousands of others will be using something similar.
You want to stand out from the competition with an image that reflects upon the business.
For more examples of Logo Design, please check our graphic design portfolio.
Otherwise, click the button below for a free quote!
Inkbot Design has created two important company logo designs for Eureka! The National Children's Museum in short timescales.
They excel at responding to a brief and really listening to what the client needs, accepting feedback throughout the design process to create something that everyone throughout the organisation has been impressed with.
I would work with them again in a heartbeat – not only are they a pleasure to work with and delivered great results, but Inkbot Design is also fantastic value for money.
When is it Time to Change your Company Logo Design?
When is it Time to Change your Company Logo Design?
Logos are of the most important defining feature of a company. An aesthetically pleasing and memorable logo can have a lasting and significant positive impact on a company. Just think about some of the most famous car logos in our world today!
Brands like Ferrari, BMW, and Mercedes-Benz, are just some of the well-known car companies that can be recognised globally with just their logo. However, their logos have not always been the same as the one they use today.
Let's take Mercedes-Benz for example. Their logo has evolved substantially, with drastic changes in the design. Mercedes-Benz altered between using words in their logo and eradicating text. This is a common phenomenon seen in the history of many company logos.
On the other hand, brands like BMW have generally kept changes to their logo to a minimal, often opting only for minor alterations such as colour schemes or font changes.
Knowing when to change your company logo design is a crucial step in ensuring that your company's reputation and the image remains at the highest standard possible.
Although no strict rules are governing what a logo should look like, some aspects that we could mention are as follows:
If it contains letters, it should be a short, simple and iconic text (reminiscent of the brand);
It must be

 

consistent with the brand image; with the corporate and long-term marketing strategy of the company;
It has to be versatile and work well in different formats (including product packaging, corporate stationery, and all web formats);
Your imaging and wording should be easy to remember, immediately recognisable and unmistakably associate with the brand and company;
It must resist the passage of time.
Furthermore, we want to help you achieve that PERFECT logo that every company strives to reach. As such, we have included some steps you can take to decide for yourself if you should change your company logo. Just make sure you do not accidentally infringe on any copyright logo issues.
Your Company Logo is Outdated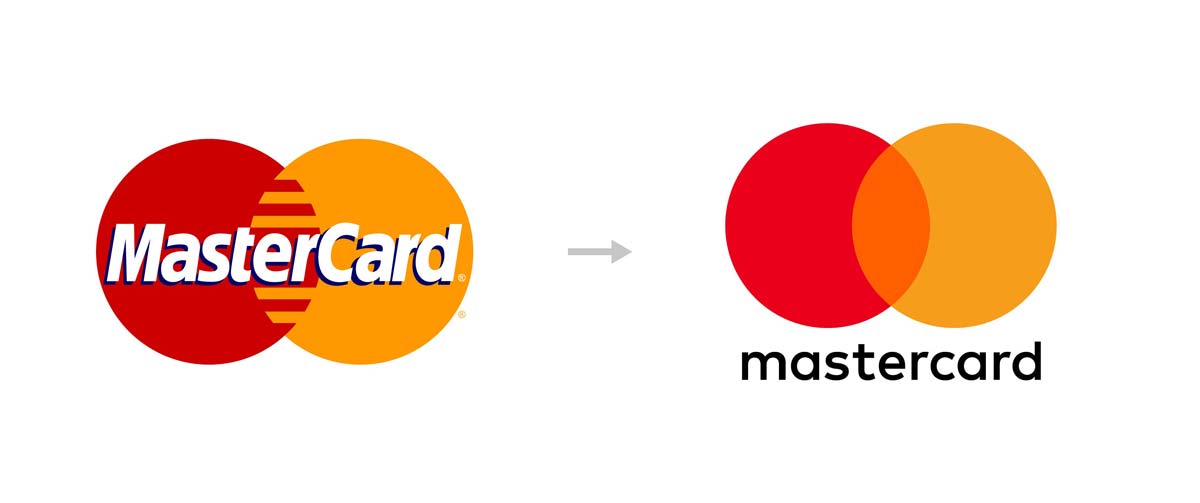 Some logos are timeless. Take Nike's simple logo (a tick) for example.
Almost everyone that has engaged themselves in the world of consumerism would be able to recognise the logo instantly. However, not all logos are the same. Logos can often be tacky or overcomplicated. Alternatively, they might be outdated.
When things like colour schemes, fonts or images go out of style, then it is time for companies to invest in changing their logo to one that is more likely to appeal to consumers.
For example, now that minimalism is in fashion, companies can look towards having a simple logo that is not over the top concerning colour choices or oversaturated with text.
Just remember, you are not designing an infographic but instead, a logo to brand yourself!
There's been a Change in Products or Services Offered
When a company changes its products or services provided, they should also look towards improving their logo to reflect its current position in the market better. This will help avoid any confusion on the part of consumers and also provide the companies with a way to broaden their business scope.
If you are wondering just what this means, you can refer to companies like Pepsi, who chose to change their logo to reflect the colour scheme of their bottles better. This enables consumers to more easily draw a link between the bottles, the branding, and the logo.
There's been Mergers or Acquisitions
Mergers and Acquisitions is a common occurrence in the business world, where smaller companies are either sold to larger organisations or when companies join together to avoid competition and reach a broader audience. Such business changes are usually made for financial benefits and can be a positive step for all parties involved. However, at this juncture, companies will also need to alter their logos.
This can either be done by merging the logos of both companies or finding one that fully encapsulates what the company stands for. We recognise that doing so is not an easy task and could ignite potential disputes and disagreements.
Your Company Logo Wasn't Professionally Designed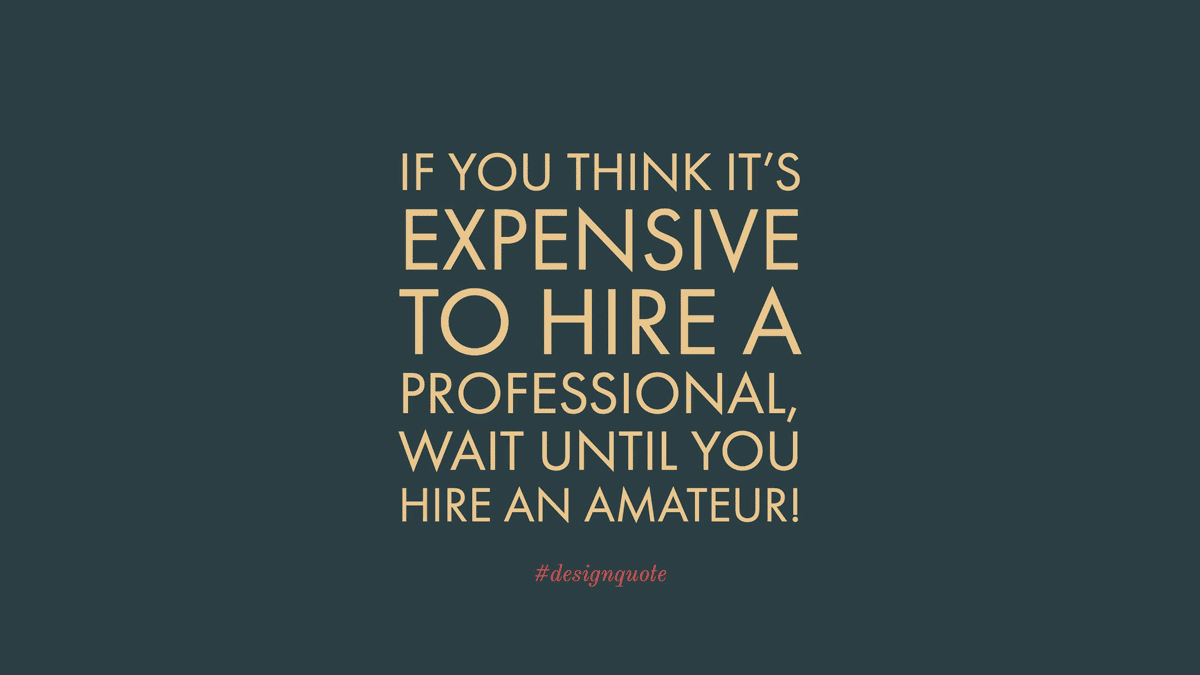 The common saying that "First Impressions Matter" can be referred to in this context. If your logo appears to be created by an amateur, then perhaps it is time to consider getting a professional designer to design a stunning and memorable logo for your company. It is akin to wearing a brand new fashionable dress; it will allow people to view your company in a brand new light.
Your Company Name has Changed
This almost speaks for itself. If the company Starbucks changes its name, one cannot possibly justify why their logo should remain the same.
Accordingly, if your company has decided to change its name, then it should similarly look towards redesigning a logo that will better suit the new name of the company.
Your Logo isn't Mobile-Friendly
Back in 2015, we reached the point when there are more visitors to websites from mobile devices than there are from regular computers. Having a mobile-friendly website and logo is very important for your company's strategy. To prove the point, you can consider the Facebook logo example, which took the current trend into account.
Because in the old logo design, the letter spacing was not sufficient on small screens of most smartphones, the letters merged, and the logo looked indistinct. Therefore, for a better perception of small screens, the shapes of the letters and the distance between them were adjusted, which affected the looks of the Facebook logo.
Technical Limitations
Is it easy to reproduce your logo on all media, including digital media, prints, clothing, and accessories? Does it also look good in the black and white and coloured formats? The main problems that prevent the universality of the logo are a complex, excessively detailed design and multicolour. With such logos, there are difficulties in printing and scaling.
For some businesses, these difficulties may seem ordinary, while for others, they could be the primary reason to change your company logo. Let's recall the Apple logo. The 1970 to 1980 version of the logo was multicoloured, and therefore difficult to reproduce, whereas the one-colour version we have today is as simple as possible and no longer has any technical difficulties or limitations.
Bad Brand Reputation
You run the risk of losing customer loyalty if you change your logo, which customers already associate and identify with your business. If such a connection already exists, you need to change your company logo very carefully. The only exception is when you are trying to get rid of the bad reputation, and in this case, change of the logo is more than necessary.
Your Brand Lacks the Ability to Acquire Traffic
For most modern business owners, it is essential to find a way to attract potential customers to their company's website. The logo is one of the factors that help in achieving this goal.
If you tried a lot of marketing techniques and strategies but still couldn't increase the web traffic, you can then consider changing your company logo and see how that affects your inbound traffic.
Moving Forwards
Now that you know if you should change your logo, it is essential that you choose the best logo! Read on for some tips for selecting the most effective logo for your company.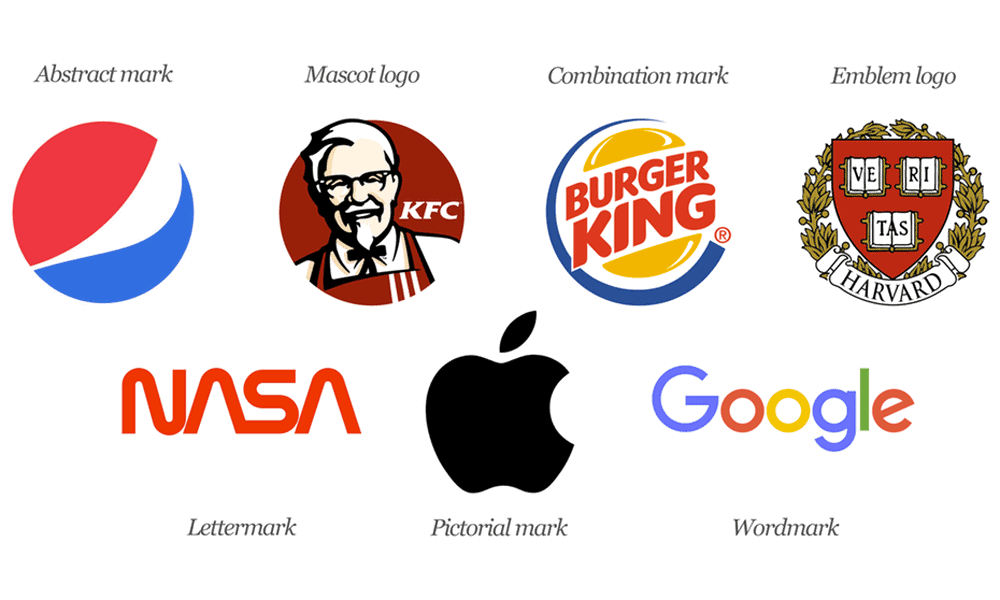 Simplicity
Using a minimalistic approach when dealing with logos could be the best way to ensure that the public well receives your logo.
Invest in it
Do not worry about spending a little more on the design of your logo. It represents your entire company and deserves to be emphasised on. Hire someone trustworthy to design your logo to ensure that the end product is a desirable one.
Test it out
Make use of survey opportunities to ask your target audience how they feel about newly proposed logos. This is one of the best ways to ensure that your new logo will be accepted by the majority of your consumers.
Here are some more tips on how to implement a logo change:
Keep in mind that you should only change your logo if there is a good reason for that;
The employees of the company must be the first to know about the logo change. Remember that having good communication in the company helps with business relationships.
Set up an external marketing campaign to inform your customers about the logo change explaining its new aesthetics and the reasons for the change.
It is no doubt that redesigning a logo can be a tedious and challenging task. Just take the GAP for example.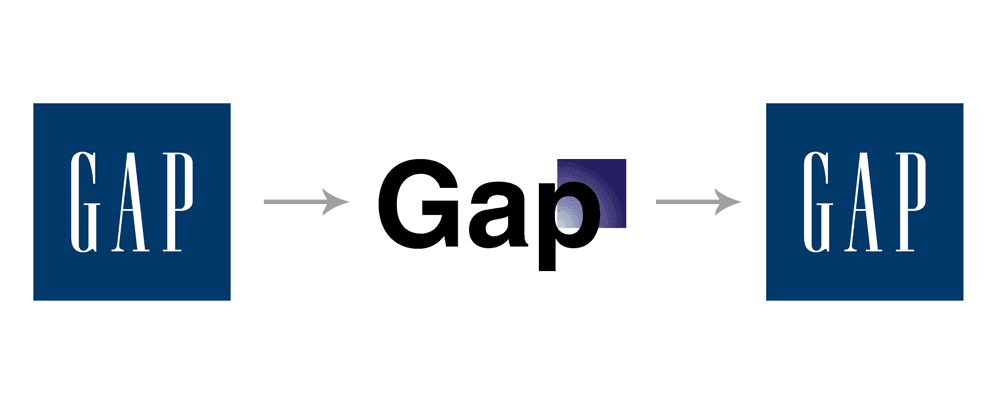 As such, companies are often advised to design a smart and efficient logo from the beginning to avoid facing similar problems in the future. We hope that through the guide provided above, you are now more equipped to deal with the issues plaguing your company's logo.
Be mindful though, because changing your company logo is not a silver bullet. If your company is going through tough times, before opting for a logo change however essential or impressive it may be, carry out a global analysis of what causes troubles in the company first, since reasons can vary.
If you think it is a good idea to change your company logo design, go ahead but let that be a well-thought-out decision.
Looking to for a Professional Company Logo Design?