A Complete Guide to Choosing a Website Builder
Website builders are software applications that allow you to create and manage a website without writing code. Most website builders have a drag-and-drop interface that makes it easy for beginners.
Your website is the most critical marketing tool you have. A poorly designed or built site can make or break a business. And because they are so easy to start with, they've become one of the most popular platforms for building your web presence.
But choosing between the hundreds of website builders on the market can be tricky. It can seem like you have dozens of options, each with unique features. But where do you start? Which builder is the best fit for your business and your needs?
This guide will teach you how to choose a website builder that meets your needs. You'll see how to compare each platform and pick the right one. You'll also learn about the most popular features on each platform and how to decide which ones you need most. Plus, you'll learn how to use different types of website builders and how to maximise their potential.
What is a Website Builder?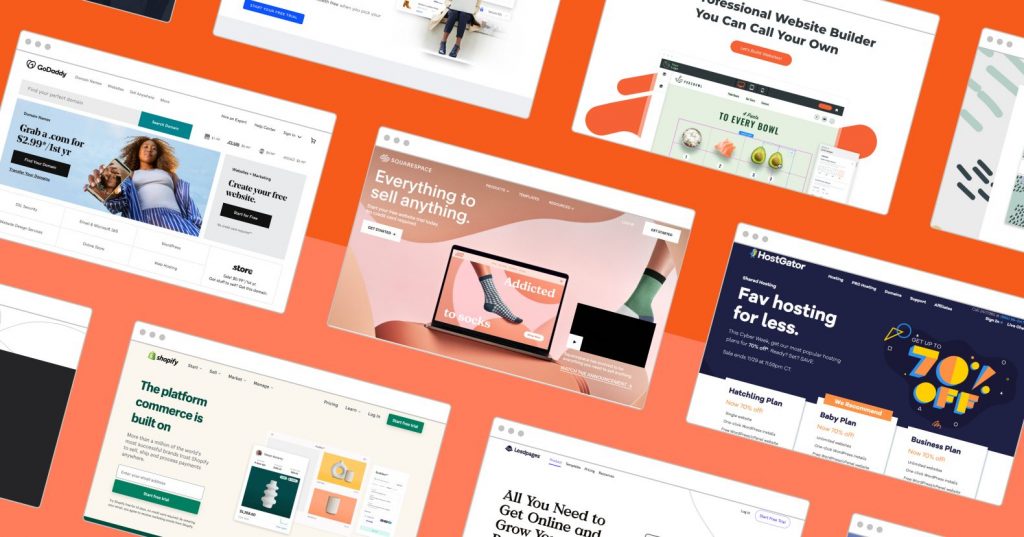 Website builders are online services that allow you to create and build a website. They allow you to create, publish, and share content with a user interface like Microsoft Word.
Website builders are the best option for many businesses. They are great for small business owners who want to establish a website but lack time. They also make website creation easy and intuitive for people without web design experience.
They come in many forms and variations, from simple drag-and-drop software like WordPress to more sophisticated software like Wix. There are tools to help with graphic design and SEO, such as Weebly and Squarespace. However, the simplest form is the free version of WordPress, which is probably the most widely known and used.
You can use a website builder to start a blog, create a simple website, or establish a professional presence online. Many websites are already created with website builders, so you can leverage the work done to create a fully-functioning site with only a few clicks.
How Does a Website Builder Work?
It allows you to create pages using a software application. Each page will have an area where you can insert images, text, links, and other items on your site.
The pages are saved to the site on a server, accessible from anywhere worldwide. Once you've created your site, you can access it from any device, including your phone.
Some website builders include SEO capabilities. This means you can create the site's appearance on the web. Once that's done, you can use an SEO plugin to create links to your site, including social media shares. This makes it possible for visitors to link directly to your site.
You can also add videos, slideshows, and multimedia to your website. This is done by uploading the files to your site through a software program.
As you work to create your site, you can add new content and update existing content. The website builder will track all of this and ensure your site is updated in real-time. You can also control the design of your site, including fonts, colours, and other details.
Website builders also allow you to manage your site and its content independently. You can make changes to your site whenever you need to, without needing to pay a web designer to change the look of your site.
There are many different options available, including:
Wix – $10.00/month or $89.00 for a yearly plan
Weebly – $12.00/month or $100.00 for an annual plan
WordPress.com – Free
Squarespace – $19.95/month
Why You Should Use a Website Builder
When working with a website builder, it's much easier to add content to your pages and make edits to the design of your site. If you are creating a new website for your business, you must start with a functional site that looks great and is easy to update. This is where a professional website builder comes in handy.
You can create a responsive website that adapts to the mobile device. You can also customise the look of your site to suit your specific needs. It makes updating your site's content and features easily without hiring an expert web developer.
What Are the Benefits of Using a Website Builder?
Here are some of the benefits of using one:
It is easy to edit the design
Using a website builder makes it easy to edit the site's layout. This is where a professional web designer comes in handy. Since they already know how to make changes to the site, you don't have to hire an expert web designer or developer. It is quick to create new pages and update your site.
You can create pages in minutes
You don't need to hire a website designer.
Using a website builder gives you the ability to create custom pages. You can easily create new content, including blogs and galleries. In addition, the website builder makes posting content on your blog pages easy.
You can create multiple pages quickly
Since it allows you to create and manage multiple pages, creating and managing content for your site is much easier. You can add new pages quickly; if you want, you can also add a contact form or gallery.
You can create a responsive website
A website builder lets you create a unique website adaptable to any screen size. For example, if you create a website for your business, you must make it mobile-friendly. A mobile-responsive website is a must-have for today's users.
You can create a one-page website
It is a perfect solution if you want to create a one-page website. You can add a contact page, a product page, and even a blog to your site.
You can make updates to your website easily
In the past, it was challenging to update a website. However, you don't need to hire a web designer or developer when using a website builder. You can edit the design and content of your site as many times as you want.
Is There Any Drawback to Using a Website Builder?
There are some drawbacks to using one. Here are some of the drawbacks:
Some website builders are expensive
As with any tool, there is no doubt that it will cost you money. However, it is essential to compare prices to determine whether it is worth the investment.
You have to pay for the hosting
Some website builders include a web hosting service. However, if you go with a self-hosted website, you must find a separate hosting service.
There is no control over your design
While they are ideal for creating a unique site that is easy to edit, there is no guarantee that it will turn out how you want it to.
What to Look For in a Website Builder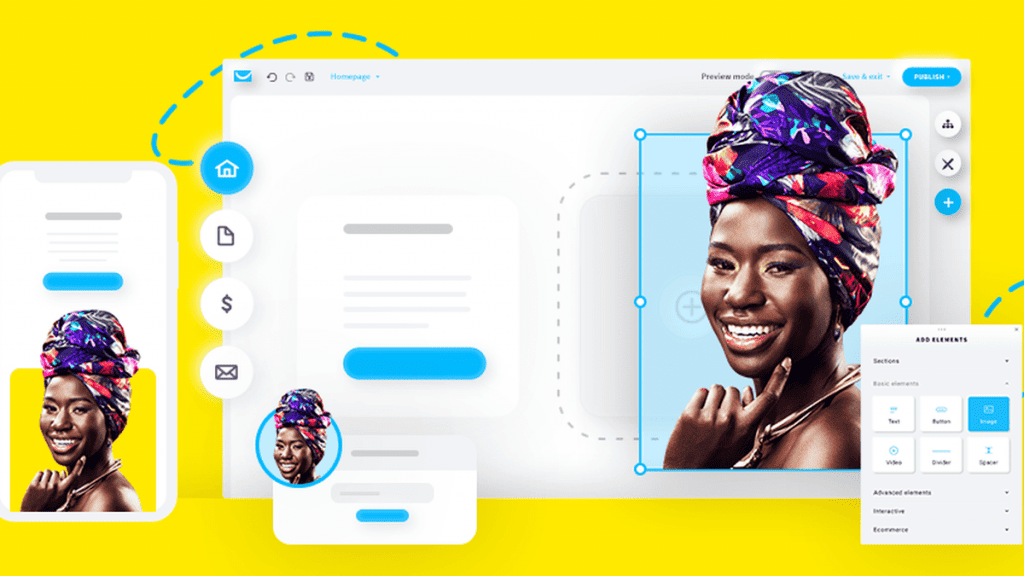 Choosing a website builder can be overwhelming and intimidating. It can be tough to know where to start if you don't have the experience to know what you need or the money to buy what you don't know you need.
We'll do our best to answer the questions below, but if you have a specific concern, please feel free to reach out. We're here to help you find the website builder that's right for you.
Which Platform Should I Choose?
There are many website builders, ranging from simple drag-and-drop site builders to fully-featured platforms, including social media integration, eCommerce stores, video editing, and much more.
The platforms and services you choose will depend on your needs and budget. It's essential to consider your business goals when choosing a platform, including how much time and expertise you have, your budget, and your desired user experience.
Generally, platforms with more functions and options typically cost more, but they're more powerful and robust. On the other hand, a simple drag-and-drop site builder may cost less, but it may not provide all the features you'd need.
It's hard to give an exact recommendation without knowing your specific needs, so here are some general guidelines to remember.
Should I Go Simple or Complex?
If you're looking for a basic website builder that's easy to set up and manage, you may want to try one of the famous, more straightforward solutions. Some of the best-known include WordPress, Joomla, and Wix.
These tools are easy to learn and customise and can be used to create everything from a simple blog to a multi-page, professional website. They're also typically less expensive, and you can choose from a range of easy-to-use templates that include pre-designed pages, backgrounds, and layouts.
However, more complex tools may be better suited if you want more customisation and power. These offer many features and functions, including drag-and-drop site-building and social media marketing. They're more robust, which makes them better for creating long-term, high-volume sites that require a lot of custom content.
Do I Need SEO or Social Media Integration?
For some business owners, website functionality is the priority and the goal, and SEO and social media integration are secondary. Others are interested in these tools' marketing opportunities and looking for a platform with features like SEO, social media, and email marketing.
You may also find that the time required to manage the technical aspects of these tools is more than you can dedicate to running your business. Depending on your experience and time constraints, you may find that a tool with fewer but more focused capabilities is a better fit.
How Much Time Do I Have to Build the Website?
Some people prefer to hire a professional web designer to build their site to avoid the time commitment. However, the skills needed to design a website are beyond the ability of most small business owners.
If you have the time and talent, you may invest in a website builder rather than hiring someone else to do it for you. Many affordable website builders are easy to learn and customise but are not as powerful as more complex solutions.
If you're interested in hiring a professional to create your website, find a web developer familiar with website builder platforms and your industry. They can help you understand the best choices for your business and customise the features you're interested in.
What Features Do I Need?
It's essential to consider the features you'll need to accomplish your goals and then look for a platform that offers the most important ones. This way, you can avoid buying multiple products you'll never use.
The most common features you'll need include the following:
Drag & Drop Design
A website builder is a drag-and-drop software application that allows you to build your website. These tools are designed to be simple, providing several templates you can customise with text, photos, and videos.
Drag-and-drop website building tools make adding navigation bars, headers, footers, and more manageable. You can also use different layouts, including a single page or a series of pages displayed on one or more pages.
Content Management
Content management systems (CMS) are the foundation of any website. These tools allow you to update, edit, or create new content from within the software. The most popular CMS platforms include WordPress, Joomla, Drupal, and WordPress.
Social Media Integration
Most website builders allow you to connect your social media accounts so that people can access your social network pages from your website. The most popular tools for this include Facebook, Twitter, LinkedIn, and Pinterest.
The Pros And Cons Of Using a Website Builder
A website builder is essential to building a website to help your business grow and expand. These software platforms can create beautiful websites that look just like professional sites and make it easy to manage content. However, they can be challenging to understand and require much technical knowledge.
Website Builders Offer Free Trial Periods
Many website builders offer free trials. This way, you can get a feel for the service without paying a monthly fee. However, once the free trial is over, you are locked into a plan until the end of your contract.
Free Trials Can Be Limited
While you can trial the website builder without a monthly subscription, you may still be limited to a certain number of pages and features. You may be able to change your site, but you won't have full access to the platform.
Limited Access To Features
Once you use the website builder, you won't have access to other services such as email marketing, search engine optimisation, or analytics. These features will be inbuilt or paid for depending on the service.
No Customisation
Some website builders do not give you the freedom to customise your site. You are stuck with the templates and designs, and there may be no custom options to create a unique website design.
You Have to Rebuild the Site Every Time
When you start your website, the content you add will replace the previous content. When you are finished, you will have to rebuild the entire site. This means you may lose all of the content already on the site.
There are many reasons why people choose to build their websites. For one, they want to save money. They can do this by not paying monthly subscriptions and using a website builder.
Another reason is that you want complete control over your site. This gives you that option, but knowing there are downsides to using one is important.
Which Website Builder is Best?
While we recommend Squarespace, we also love WordPress and find it much easier to manage. Here are our tips for choosing one.
Website Builders are software programs designed to make it easy to create your website. Most work with HTML code, so they won't allow you to add complex custom designs or features.
Website builders are ideal for those who prefer maintaining control over their web presence. Many people, however, find them intimidating. We recommend starting with a free website builder to get your feet wet, then upgrading to a more robust platform later if you want to customise your site.
Before choosing a website builder, consider the following questions:
How do you plan to use the site? A free site builder may be a good option if you're looking for a simple place to publish content. However, a paid solution might be better if you want to build a professional site that looks great and has a large amount of functionality.
What features are you interested in? Do you want to include a blog, a shopping cart, or a forum? A paid builder will provide many options to meet your needs.
What is your budget? If you can afford the cost of a premium service, your choices will be broader, including more advanced customisation options.
Are you experienced with web design or development? If you're a visual designer or have experience working with other web-based programs, you'll have a leg up when designing a site that looks great and meets your needs.
Conclusion
Building a website on a Site Builder is a great way to start. The platform provides many features for free, and you can start with a basic site.
However, I would avoid trying to build a complex site. You'll struggle to achieve a polished appearance unless you know how to code. Plus, Site Builders offer minimal support. So if you run into issues, you're on your own.
I recommend going with WordPress or Wix to grow your website. They're easier to scale and have a lot of great resources to learn from.
Get the step-by-step guide to creating a website!