6 Modern Website Design: 6 Essential Elements
Every field has its trends.
Something becomes popular, and other things fade into insignificance.
The same rules apply to modern website design.
There are traditional rules and trends which are continually changing.
If classic patterns make your website stylish and recognisable, anti-trends will make it old-fashioned and unattractive.
Modern web design, like many other fields, should have a balance between classic elements and trends which is based on design fundamentals with a few attractive, changeable ingredients.
1. Large, qualitative images
Modern website design starts with a qualitative photo in a high resolution.
It should be atmospheric and touching.
It is always better to use a unique, professional picture of the company, office, work, dishes, views, or any other exclusive content.
The best option is to order a professional photographer and create the necessary images.
The digital image helps visitors to have a better understanding of the philosophy, style, and story of a brand.
It attracts attention and often causes the "wow" effect.
For some people, aesthetic lovers, it is the reason to stay longer and discover more about the business or brand.
Creativity is the best friend of this trend and helps make the website truly special.
Make it catchy but stay responsive
Since 2016 people have been actively using their phones to access information, make purchases, schedule trips, and do many other tasks.
Most often 3G or LTE technologies are used, which are not always stable depending on the location and travelling track.
If a person doesn't get the level of response they expect, he or she will leave the website immediately.
Today every second matters.
By making any digital content responsive, web designers improve the chances of drawing the attention of potential clients.
In other words, any digital material, especially images, gifs, or videos must change in size depending on the screen resolution.
2. Open space
Every living being loves space.
Be it an apartment, a coffee shop, a bed, a plane seat, or a website.
More and more often users are buying second or third monitors, mobile devices are becoming more significant, displays are tending to save every inch of space.
It faces the evidence of having a broader scope of information on the same page.
For instance, Safari has a convenient option called 'plain text' when all the formatting and other content is neglected living simple non-formatted text information.
The task of every modern web designer is to make users forget about this function.
With extra space in the content, it makes it attractive and understandable.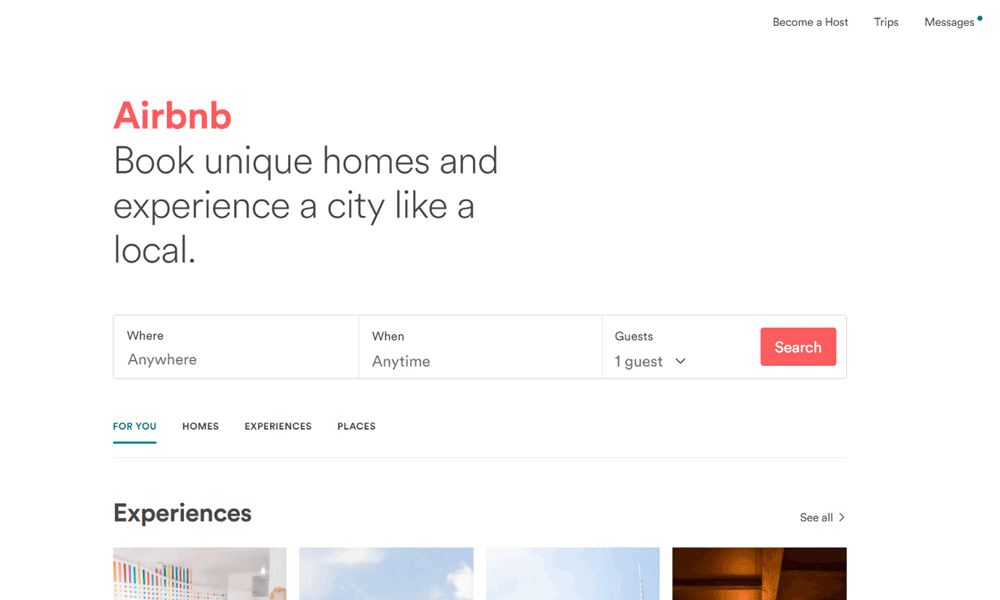 Why is extra space significant today?
The modern world is overloaded with information.
Today people find attractive everything that is simple and understandable.
It leads to additional space for the content.
The white or empty background is an initial element of minimalistic, modern website design.
It helps to direct attention to the readable text and on-page factors.
In other words, every line, shadow, texture, or other aspect can overload visitors.
Modern design is smooth and straightforward.
Not only the main page should look like this, but every tab and navigation menu as well.
3. Minimalistic design
Web page design must satisfy the modern audience's needs.
A regular user is in most cases impatient and won't read everything stated on the website.
Therefore it is crucial to make a minimalistic design.
If they don't find what they are looking for within a few minutes, they are going to see it elsewhere.
In other words, every piece of information should be as accessible as possible.
Minimalistic design is a philosophy of giving users what they need on a single screen with no other clutter.
Modern users require selective web graphics and more videos instead of text.
It should be a harmonic blend of text and graphic elements.
Not overloaded – simple, and understandable.
Specifics of the design
There are a few tricks with are simple but not always obvious.
Using contrasting colours and shades improves the uptake of content.
Pay particular attention to colouring, consult Pantone, if needed.
Successful and trending colour schemes can do the marketing job for marketers.
Another critical issue is typography.
Make sure it is readable, the spacing is balanced, and there are enough paragraphs and lists.
Design elements must be functional.
If there is no functional use of a particular element, it deserves deletion.
Every piece of information should be accessible and straightforward.
CSS templates don't include the idiosyncrasy of your brand.
Informative footers are one of the initial web elements which create a positive or negative impression.
In other words, a user decides whether to trust the brand or not by the information they find in a footer.
Here are the main elements:
Brand story (about us)
Terms of use
Privacy policy
Affiliate program (if applicable)
FAQ
Contact information
It is the minimum of every footer should include.
Depending on the personal specifications of the brand, footer links can be adjusted.
Any particular data which shows the brand name and its reliability must be specified here.
The information should be accessible.
Don't make visitors look for your contact form everywhere.
Simple design, understandable formatting, and other visual elements apply to the footer as well.
It is the place where you deserve respect and trust.
5. Call to action
Modern website design philosophy says that together with a stylish representation of information it is important to give visitors an understanding of why they need what the brand offers.
At the end of every page answer a straightforward question "why am I reading this?" to give users an understanding of what product or service is represented and on which conditions.
If it is an online shop, don't hide prices and make them as visible as possible.
If it is a travel agency, write practical information as well as informational.
It is important to acknowledge, that every tab, article, video, animation, and visual element has a purpose that must be evident to a user.

Strong and obvious
New trends in web design dictate new rules.
The call to action must be bold and direct.
No hidden intentions, no veiled references or other puzzling content that is not only disruptive but often elusive.
Tell the truth as it is.
People don't have time to think about what the text is about or to find sense in an abstract video or logo design.
The best way to make it recognisable is to make it simple, understandable, stylish, and straightforward.
Telling the initial intentions is the best strategy.
Modern audiences respect and seek transparency, simplicity, and honesty.
Nature and the surrounding world provide plenty of web design inspiration, where every element has a practical purpose.
A significant aspect of every modern website design is its adaptivity.
Today people are spending a lot of time every day next to their mobile devices.
Not having an adaptive version of the website is a crucial mistake.
We want to have everything in our pockets.
The idea "ok, I'll come back to it when I got home to my laptop" doesn't always work.
If the information is not accessible on a mobile device, it might be lost forever.
Some companies create desktop and mobile versions of the website with the same elements.
It makes sense regarding the speed of response.
No video or high-resolution photos are needed on the screen of the mobile phone where often every Mb is counted.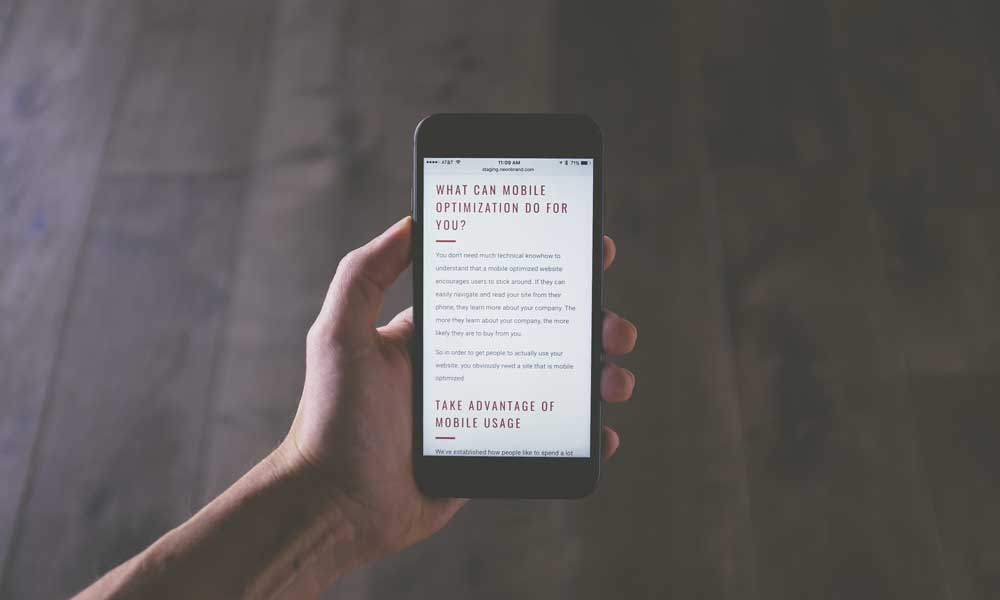 Speed is the crucial element of success
Modern style includes various hidden elements like buttons on a transparent background.
It is not always convenient though because users are trying to click every word and phrase which can potentially be a button.
The most convenient option is writing clickable content with another colour.
It helps to get rid of unnecessary borderlines of classic button textures and make the style lighter in general.
Every detail matters.
The main idea is to get rid of everything that distracts attention including pop-ups and to leave everything that matters.
Speed is the critical element of every modern website design that displays on a mobile device.
Users are impatient and demanding today.
Conclusion
We are living in the middle of the informational revolution where every word is considered to be a new piece of data.
People are less and less likely to read long articles, looking at the registration form or contact information inside the bunch of banners and walls of text.
Speed, simplicity, space, and minimalism are the keywords of every modern web design studio.
Modern auditory prefers aesthetic pleasure, beautiful and contemporary colours, plain text with free explicit, and fast response.
Smooth performance is the critical element of every page.
Another significant issue is adaptivity.
Users spent a significant part of the day next to their pocket 'black mirrors' surfing the social networks and looking through new information sources.
Simplicity and speed are what people need.
We appreciate the time spent online, where information is free and accessible, meaning much less valued than in the past.
Designers tend to deliver the idea via media content, animations, web elements, and others.
The faster the user gets what they want, the better level of conversion the brand will achieve through a modern website design.