Why Diversity Dramatically Improves Web Design
Building the same thing repeatedly can give you insight into the creative process, limiting your perspective, reinforcing biases and traditionalism.
Diversity is always a crucial element of successful teams. Relegating people into silos can be quite harmful to creative processes and can lead to major blind spots.
According to several studies highlighted in the Harvard Business Review, having diverse experience, perspectives, and advantageous talents affects efficiency, productivity, and resiliency.
Use resources outside your in-house team
One way to inject some perspective into your team is to leverage freelancers. Especially freelance pools moderated by a recruiting company or larger freelancing community.
Simply purchasing ready-made content can help boost efficiency and add a broader perspective to the design process. Hiring a freelancer to work remotely on a few aspects of the project can be of tremendous benefit.
Leverage flexible working arrangements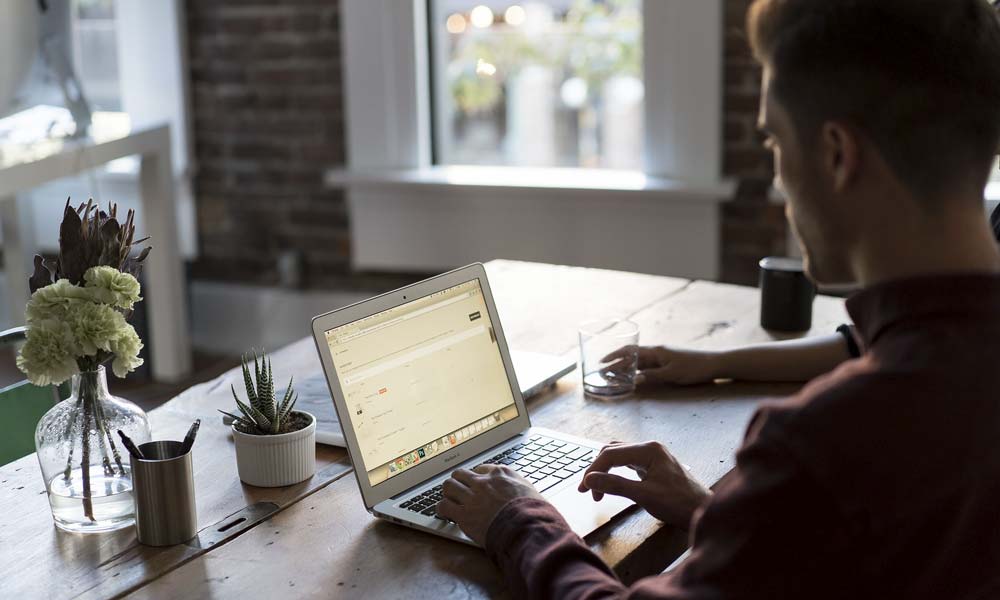 One of the more exciting ways to add diversity to your team is to hire a few remote employees that work from home and spread out the workforce while gaining unique perspectives.
Talented remote web designers will gladly work on a project on a flexible contract that benefits everyone.
Learn how to hire web designers freelance by checking out hiring guides, respecting recruiting firms, and freelance marketplaces.
There's only so much a person can do: test your designs with software
Excellent web design revolves around logical choices when creating user blueprints and web pages.
A/B testing measures the success of one version of a page against an alternate version based on metrics that your team deems essential.
If your team is simply looking for views, you may prefer a copy that generates more shares versus a version geared toward attaining email addresses.
Your team can collect valuable user information that better informs how you will create the rest of the site. A/B testing is ideally done for each page on the site, but it is doubly important for the landing page.
Great web designers will always take the time to put the user first with A/B testing software that will predict success rates without wasting any time.
However, when it comes to getting honest feedback, nothing compares to the advice of fellow web designers.
Extend with trends outside your comfort zone
An actual test of your company's design is to weigh it against new platforms to find out how users respond to the brand in different environments.
It is always worthwhile to try new things, even when it ends poorly, because users will appreciate the attempt to reach out.
It is critically important to carefully plan each step of the user's journey to maximise the potential conversions that the site could glean.
Diversity helps you with use cases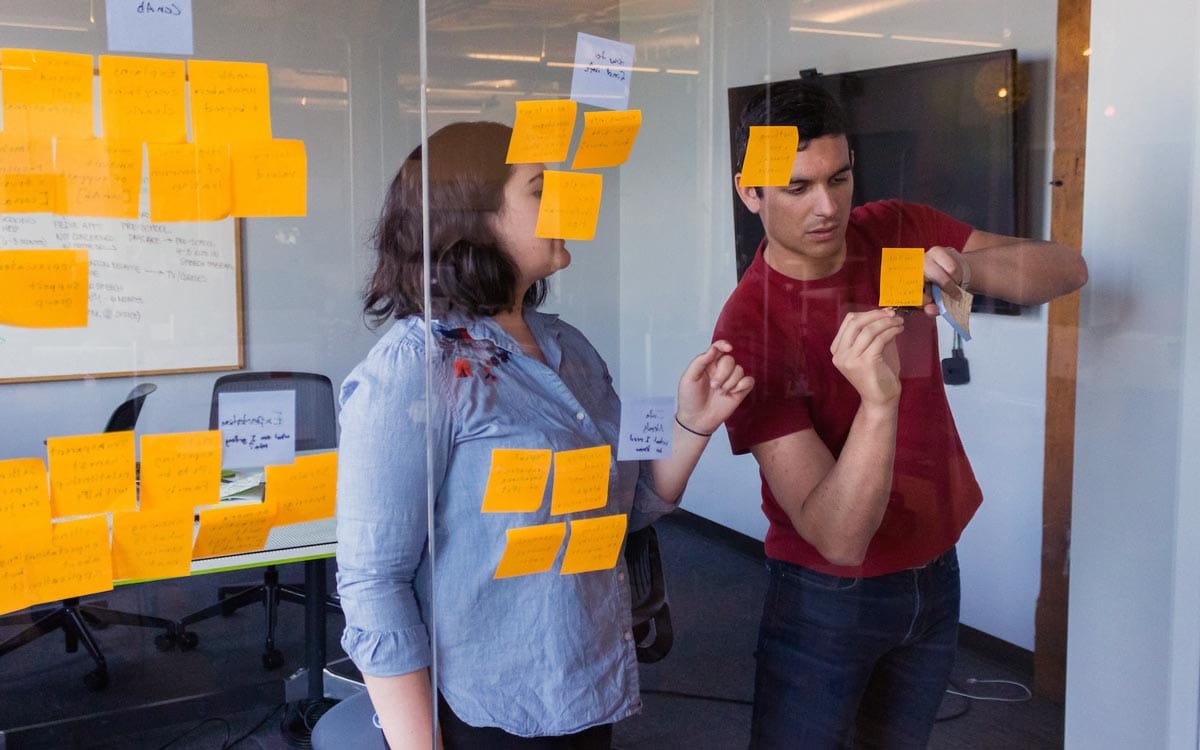 Writing out the use cases is incredibly helpful when creating the roadmap for the user.
It involves envisioning the user and how they might interact with the website in a myriad of ways. Why would someone seek this website out, and what makes it interesting?
If the site's design is uninteresting graphically, the user's experience will almost always be negative. Each part of the website matters to the user, keeping it in mind when designing the site.
Taking your team through potential use cases is an excellent way to prepare them for the practical world of user retention.
Excellent web design can be pretty tricky to create. Fortunately, the design principles of UX design are founded on this unique user experience that you must curate to demonstrate the brand's values while simultaneously guiding the user through the website and to the conversion portal.
This is a particularly meticulous process as it relies on the abilities of the designers to create pages that make sense to the preferred user base.
Using resources outside of your company or team can help broaden your perspective and enhance your understanding of the user.
Freelancers, contractors, and editors should all be consulted to gain insights into what could be improved and what needs polish within the website.
Look for These Top 3 Qualities in Web Designers
1 – Proficient with web design and development software
The basic skill set is HTML, CSS, and JavaScript.
When searching for the perfect web designer for your project, you will want to look for a standard skill set encapsulating HTML, CSS, JavaScript.
These core web languages represent the foundation of web programming and should be widely known amongst your candidates.
Now that web technologies have progressed so much in such little time, most web designers will likely know other related languages such as python and ruby.
As long as your candidate has a standard set of skills, then you will ensure that you hire someone who can, at the very least, learn a new language on the job.
Advanced: preprocessors like Sass and Less and CSS minifiers
Preprocessors essentially optimise the performance of the website through minifying code and caching data.
Web designers with at least some knowledge of preprocessors will undoubtedly be more accustomed to the technically strenuous aspects of web design.
Proficient knowledge of advanced web design and development could lead to finding a candidate that may be more suited to backend work.
Regardless, it is always prudent to look for talent that has a wide range of skills.
Adobe creative suite to iterate graphic design work
Another skill that would be pretty helpful, though not necessary, is a graphic design skill that is used often enough to be implemented professionally.
Web designers proficient in graphic design offer a more comprehensive array of choices in terms of work than a standard web designer who is singularly focused, which can be an advantage to specific teams.
The point is that finding multi-talented web designers opens up new possibilities while strengthening the chances of finding a premier candidate.
2 – Highly collaborative
Collaborating with others is always preferable to going solo. Even the most talented designers and artists can ill afford to sequester themselves in an isolated cubicle, designing away without any critiques, comments, and suggestions.
Web designers must thrive in interdependent environments, working with and reaching solutions with UX designers, UI designers, backend developers, graphic designers, and marketers to create unique websites and web services.
If you want to hire a web designer, even if it is only a freelance capacity, you must prioritise collaboration.
One way to test a web designer's collaborative skills is to ask them about a past mistake and how they addressed it. Great team members own up to mistakes and provide solutions to help better the team as a whole.
Web design requires collaboration across many different departments.
3 – Openness to change
Web technologies are constantly changing and evolving. As such, great web designers should be open to consistent change and continual learning.
While many developers may feel they have trained enough through boot camps, past jobs, or formal education, you'll want to find web designers who are genuinely interested and passionate about staying on the bleeding edge, adopting WordPress marketing automation tools and other new technologies.
Being open to continual learning is a sign that pride and ego don't get in this candidate's way. They are entirely devoted to the craft of web design and don't mind humbling themselves by venturing to unexplored territory.
Pride will get in the way
Tech is constantly changing
Remote work-capable
It is also essential that the web designers you find are capable of self-starting and working remotely to save the business money and time. Remote work is quickly becoming the new way in which people choose to work. Finding a candidate who can work remotely will save the company precious resources without losing out on any productivity. At the very least, the web design candidate should be more than proficient with internet-related technologies and should work from home if necessary.
Self-management

Freelance web design experience
Regardless of whether there is a pending pandemic or not, great freelancers can self-manage, providing their workspace and equipment.
Familiar with collaborative tools like CodePen, GitHub, Jira, and Slack.
A strong connection with the user
Care about the design
Care about customer satisfaction
Intelligent application of constructive criticism
Appreciation for design input
Collaboration with Marketers Creates More Effective Digital Brands
Inbound marketing and its endless applications have completely changed how marketers interact with their audience. AI benefits, branding, and storytelling are the bread and butter of digital marketers in many ways.
Engaging content that connects to your audience is far more effective if your brand resonates in a meaningful and emotional way.
Quantitative-minded marketers
Quantitative-minded marketers with machine learning apps hope to help supplement the intuitiveness and nuance of branding with trackable metrics. Marketers have benefitted from comparing metrics and backtesting social hypotheses. However, it's important to note that empirical evidence is just as substantial as complex numbers.
Massive data sets organised by machine learning
Social media has been a disruptive force. How we communicate, promote, and propagate ideas has radically shifted. Communication is rapid and borderless. With the internet, we are always connected. Social media metrics are crucial for precisely this reason. Social media metrics are crucial pieces to the digital marketing puzzle.
Social media and big data
Social media lets us more easily assess what people want. It's not too complex. They tell you exactly what they want in many different ways and through various channels. Scrapping massive data scrapes can be helpful as well if you want to backtest hypotheses with larger datasets.
Big data is everything about the internet that is on the internet. Big data is used frequently to analyse millions of social media posts and other social data to determine the effectiveness of certain services or the impact of certain products.
Costs and benefits
However, while marketing benefits tremendously from machine learning, the customer service department becomes more successful thanks to advanced AI that can deal with irate customers, so other humans do not have to hear the vitriol and provide recommendations based on the data customers themselves.
Customer relationship management
CRMs are the best examples of customer-based machine learning as technology is used to predict the behaviours of a particular group of consumers and make recommendations to them based on those behaviours.
This tool is incredibly effective, as you might imagine, and provides customers with a tailor-made experience that will fit their tastes rather than attempting to cast a wide net just to catch a few fish. The same goes for customer service, which benefits from chatbots by relieving the customer and the employee of attempting to calm each other down.
Instead, customers can now deal with a much improved AI that can handle more complex tasks and report errors on behalf of the customers.
Additionally, machine learning software can analyse the complaints, compliments, and errors to better understand the customer base and what needs to change. By using machine learning, marketing teams give themselves the best chance to stay ahead of the competition while also attracting new customers in an efficient environment.
Conclusion
Machine learning and marketing are similar in methodology if a bit different regarding semantics. Machine learning is an advanced AI technology capable of analysing vast amounts of data and creating abstracts that define the data as a whole.
In much the same vein, marketing uses large data sets to gauge sentiment and return on specific marketing campaigns or social media posts. In either case, the main goal is to create an accurate predictive analysis based on an overwhelming amount of data. However, the difference lies in the details, as machines are now far better than humans at detecting discrepancies and differences.
Machine learning apps can analyse terabytes of data in relatively little time compared to human researchers attempting to analyse the same amount of data. This Herculean task is made much simpler when marketing teams use machine learning software to analyse this massive amount of data.