Top 10 Copywriting Tips for Branding and Marketing
Copywriting is the art of crafting messages to persuade your customers to buy your products or services. A copywriter must have a keen understanding of psychology and marketing to create compelling content that persuades the target audience.
When people see your brand name, they're immediately attracted to what you have to offer. Even though your company might not have done anything yet, the power of a good name can give you a leg up when trying to get your message out. You might even have a great idea or product—but without a strong brand behind it, it's hard to know whether your target audience will be interested in what you're selling.
Copywriting is one of the most critical aspects of building a brand, but it can be a difficult skill to master.
In this guide, I'll share the top ten tips for writing excellent copy. You'll discover how to write compelling headlines and descriptions that capture your reader's attention and craft excellent sales copy and landing pages.
You'll also learn how to structure and plan your content so that it's easy to edit and update, as well as how to measure and analyse the success of your content.
By the end of this guide, you'll have a clear understanding of what makes a good headline and a powerful sales page, as well as a proven step-by-step process for creating a content marketing plan that works.
1 – Do more research.
Because most people read on their phones, tablets, or laptops, they are reading at speeds far slower than a human would experience reading a book or article. That means that people's attention spans are shorter, and they often skim through articles in search of the answer they need.
This type of behaviour can mean the writer loses an excellent opportunity to connect with his audience. A simple trick to help avoid this is always to do a little research before writing, which won't take long. Research shows that writers who spend 10-15 minutes before writing an email, blog post, or another piece of content compose sentences that connect with the reader in ways that can't happen if you're just "winging it."
What does this have to do with copywriting? Well, a study revealed that people often read only 50% of an article, so by doing a little research ahead of time, you'll be able to write in a way that draws readers into your message.
For example, you can learn from research what types of questions your target audience frequently asks. You can see how often people click on certain links and find out the most popular topics. You can even lookup which keywords get the most traffic on your website and learn how to use those words in your copy.
It's never been easier to do some online research, so here are some tips to help you save time and money.
Research Tools You Can Use Today
First of all, if you don't already have a Google Analytics account, sign up for one now. This free tool will let you see how your visitors use your site and which pages get the most traffic. It's easy to set up, and you'll get data for free.
Next, try the following tools to help you with your research:
Keyword Planner. With Semrush, you can enter your keywords and give you a list of the most competitive ones.
Trends. With BuzzSumo, you can research the most popular posts on sites you're interested in and discover which influencers share them. This is a powerful way to build a relationship with the influencers in your industry, and the tool will tell you which topics are trending.
SEO Book. If you want to learn more about SEO, this is a fantastic resource for beginners. It's broken down into different sections to help you learn quickly and efficiently.
Quora. This is an intelligent way to ask questions and an excellent tool for asking your questions.
You can also start a blog if you haven't done so yet. This will help you research the most passionate topics and be relevant to your audience.
How Much Does Research Help?
There are lots of benefits to using the proper research tools and techniques. For starters, you can learn how to write optimised copy for your audience. It's also good for building relationships with influencers and helping you better understand your customers and potential clients.
Research on your own doesn't cost you anything, but it can be pretty expensive when you do the same thing with a service. So, it makes sense to do your research and use these tools on your own first. After you've done that, you can expand your research by using these services.
2 – Optimise your headline.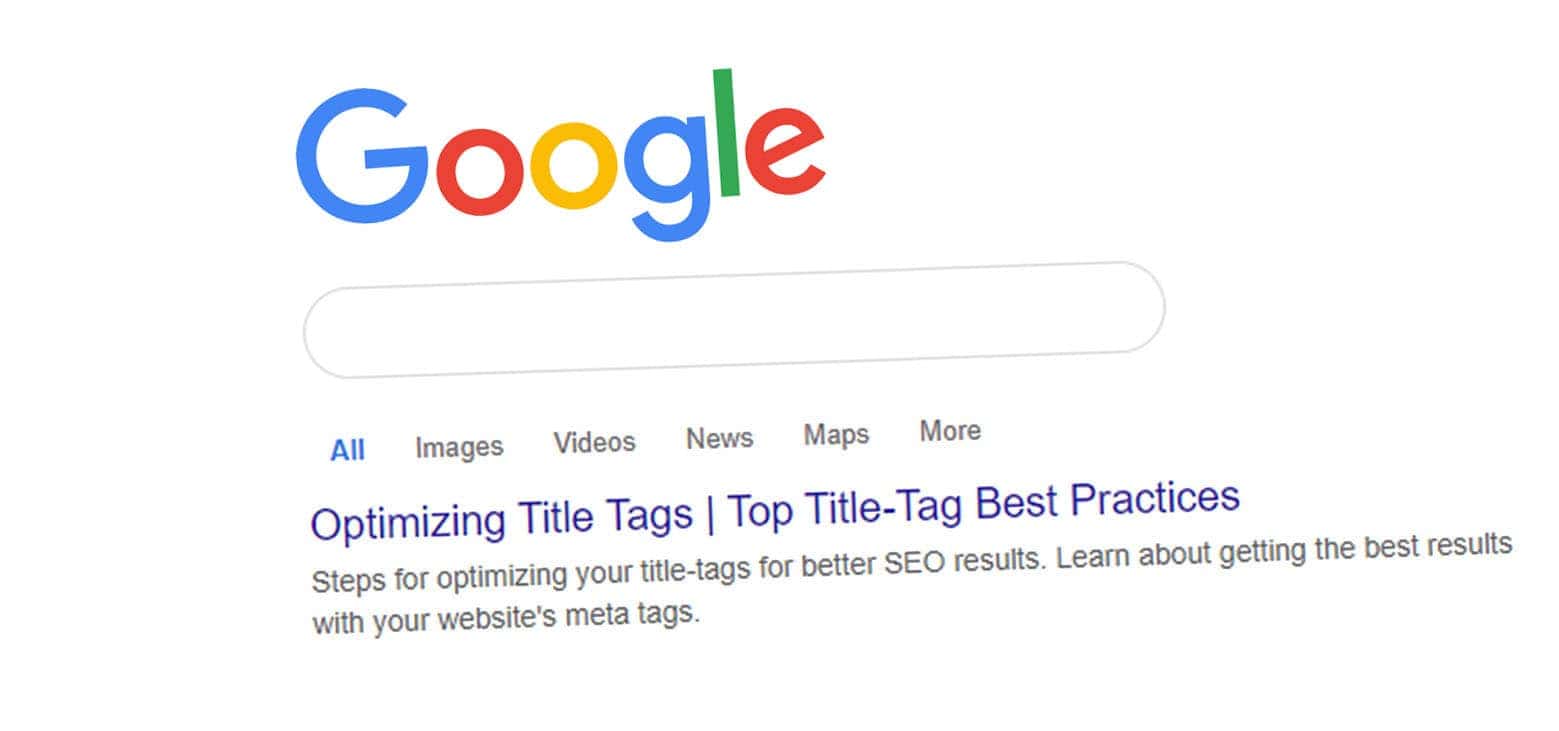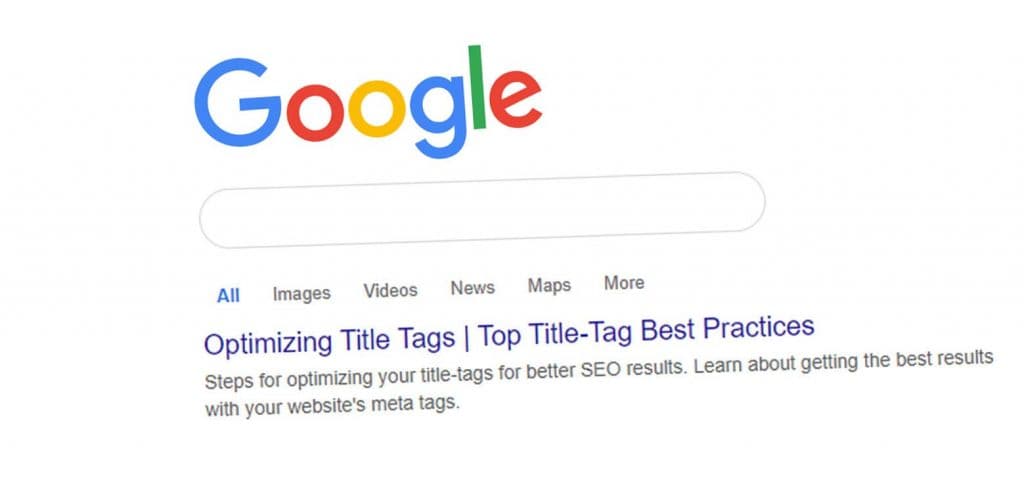 You are the best person to answer this question, and there is no single 'right' way to optimise your headline.
The first thing to consider is what your goal is. This will inform your decision about what to include and exclude in your headline.
There are two types of headlines, and you should pick the one that works best for the specific type of content you are writing.
The first type is the 'headline' that appears in search results, which tends to be short and direct. For example, in a search for "copywriting," you might see headlines like:
"Copywriting explained!"
"How to write a headline."
"Writing headlines that sell."
"Headlines that work!"
These are short and direct, meant to get the reader to click through to your content.
The second type is the 'lead' or 'bump', which are meant to entice the reader to open your email. These headlines typically include a sentence or two, often longer than the search results headlines.
For example, if you wanted to email a friend about your recent trip to Paris, you would create a headline that says:
"I went to Paris last week. Here are some photos I took."
You can use either 'headline' or 'lead' to optimise your content, but you should know which headline is best for the specific type of content.
When writing your content, you should always think about the headline you will use and aim to write it in a way that maximises its effectiveness.
To help with this, here are some guidelines to keep in mind:
Think about the call to action, and include it in the headline. This is the part that says what you want the reader to do. Consider how your audience will interact with the headline and ensure that your call to action is consistent.
Avoid the use of 'self-promotion'. Avoid words like 'you', 'your', 'we', 'us' and 'our'. These are common ways that people self-promote and are off-putting to readers.
Be 'humble'. When writing your headline, be honest about your strengths and weaknesses. If you are a novice writer, make it clear that you are a beginner.
Don't over-promise. Don't promise something that isn't possible.
Don't put too much information into the headline. People scan headlines, and the more information you give them, the less likely they will read the rest of your content.
Make it short. People are busy, and a long headline is a turn-off.
Use a good domain name. If you are creating a website, check to see if your domain name is available for purchase. If it is, you can save time and money by buying it.
Use a good keyword. Your headline should describe the content you will provide, so ensure that it includes a keyword that describes your content. For example, your keyword might be 'copywriting' if you are writing about copywriting.
Make it easy to find. If your content is on a long list, people will unlikely find it. Use a short URL, and make it easy to link to the content from other sites.
Remember, there is no one right way to optimise your headline, but the more you experiment, the more effective your headline will become.
3 – Simplify your content.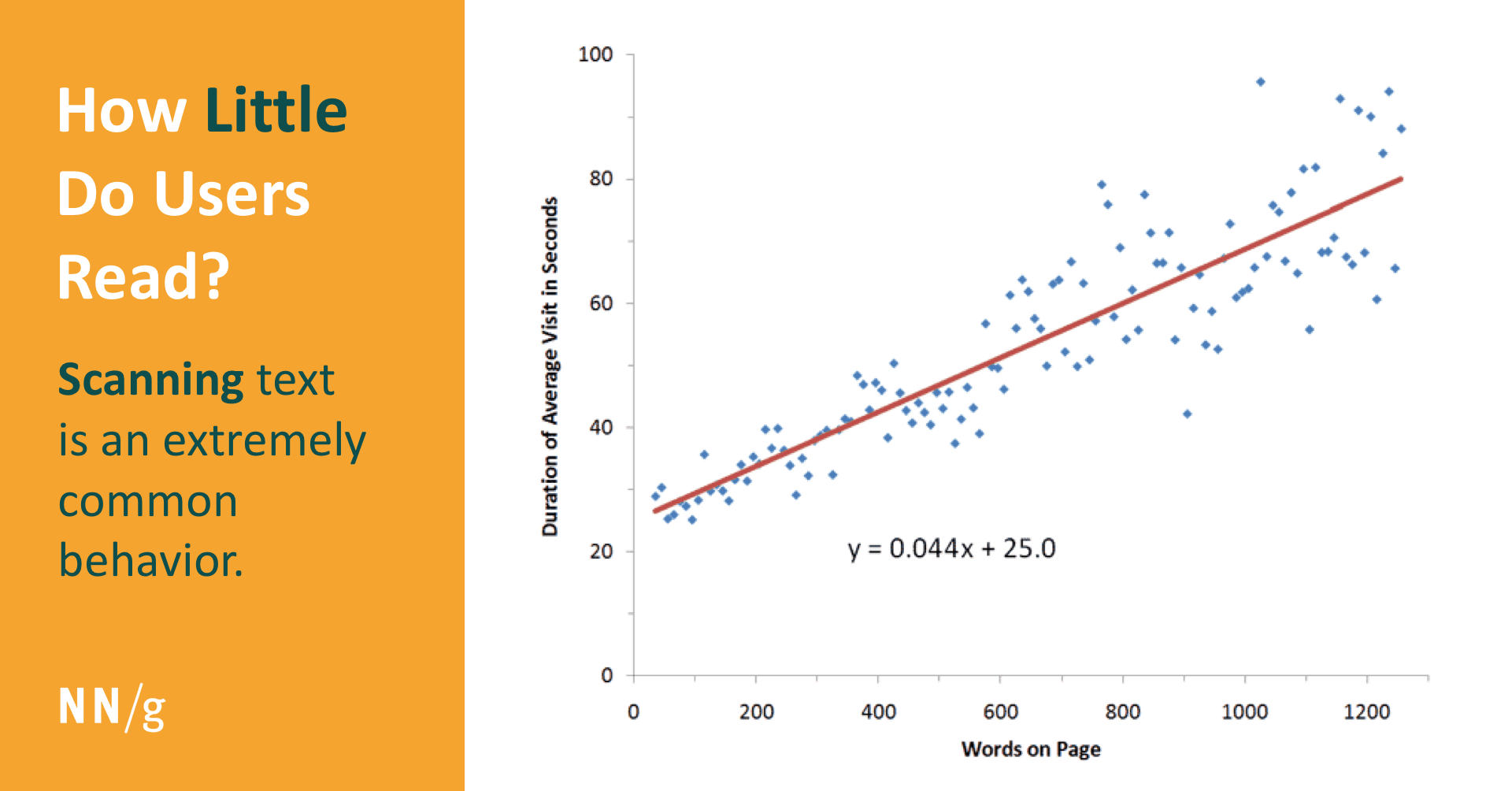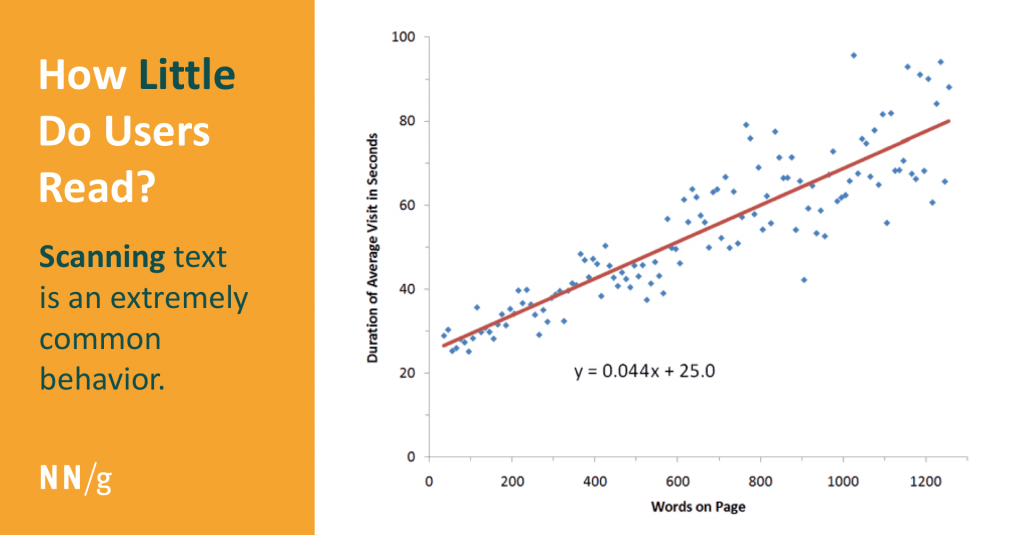 The average person scans a page for only 14 seconds, according to studies by CrazyEgg. If you want your information to catch people's attention and stay in their minds, it needs to be written so it can be skimmed. The faster readers can absorb your message, the more likely they will share it.
There are many different ways to simplify content for different audiences. Some strategies include:
Use simple language
Cut out needless words
Use active voice instead of passive voice
Use plain and concise sentences
Avoid unnecessary repetitions
Keep it short
Simple, yet powerful. That's the goal of writing content readers want to absorb and share.
4 – Give your audience what they want.
People respond to different ways of communicating. The best way to attract customers and encourage them to share your content is by listening to what they want and then writing your message in a way that speaks to them.
This doesn't mean you should give away every aspect of your business. However, you need to be aware of the elements of your content that will speak to your audience's interests, needs, and desires. This will help you write copy that attracts and encourages people to share your information, products, and services.
To understand your audience, think about how they think, communicate, and act. When someone shares information with you, they usually want a response. So, you need to know what kinds of questions your customers might have.
When thinking about your customers, consider what makes them happy and satisfied. What are their hopes and dreams? What problems do they face that you could solve?
What would make them say, "That's amazing! I wish I'd known that before I spent all that money."
Think about your own life, your interests, and your own needs. What are the things you look forward to? What keeps you going? What do you worry about? What would you like to see change?
You can learn a lot about your audience by looking at your own life and the lives of others. After all, you're in the business of creating solutions for people. So, what are you interested in, what do you wish were different, and what would you like to see a change in the world?
5 – Tell a story.
Storytelling is a powerful tool, and a good copywriter should know how to use it effectively. When writing web content, storytelling makes a huge difference in engagement.
Here's why:
People like stories. Stories make people want to read more and engage with your copy more.
Stories are memorable. People remember a story well after reading it, which can help them relate to your copy.
People love to talk. People reveal what they value when talking about themselves, so using self-revelation in your content helps you understand your audience's motivations.
People like being entertained. If your copy is fun to read, your readers will enjoy it. This helps create a positive experience.
People like sharing. A copy that encourages them to share with others will engage them more with your message.
People enjoy getting a reward. People are more likely to take the following action in a chain if it's easy to do, so stories are a great way to encourage people to act on your call to action.
People like to buy things. If people believe your offering will solve their problem, they're more likely to buy.
People prefer stories over facts. Facts are boring. People don't like facts, but they love stories.
Stories are compelling. People respond to stories with emotional reactions.
People are hardwired to care. If people are interested in a topic, they'll find out more about it.
Using a story in your copy is one of the best ways to increase engagement. But there are some other reasons why you should use stories, too:
Stories make your copy more human. Stories give people a personal connection, which makes it easier to empathise and build rapport with your audience.
Stories make your copy more authentic. People like to feel heard and valued, and stories are a great way to build trust with your audience.
Stories make your copy more persuasive. People like to read stories, which makes them more likely to follow through on a call to action.
Stories make your copy more memorable. Stories help people connect with your copy and with each other.
6 – Make the copy visually appealing.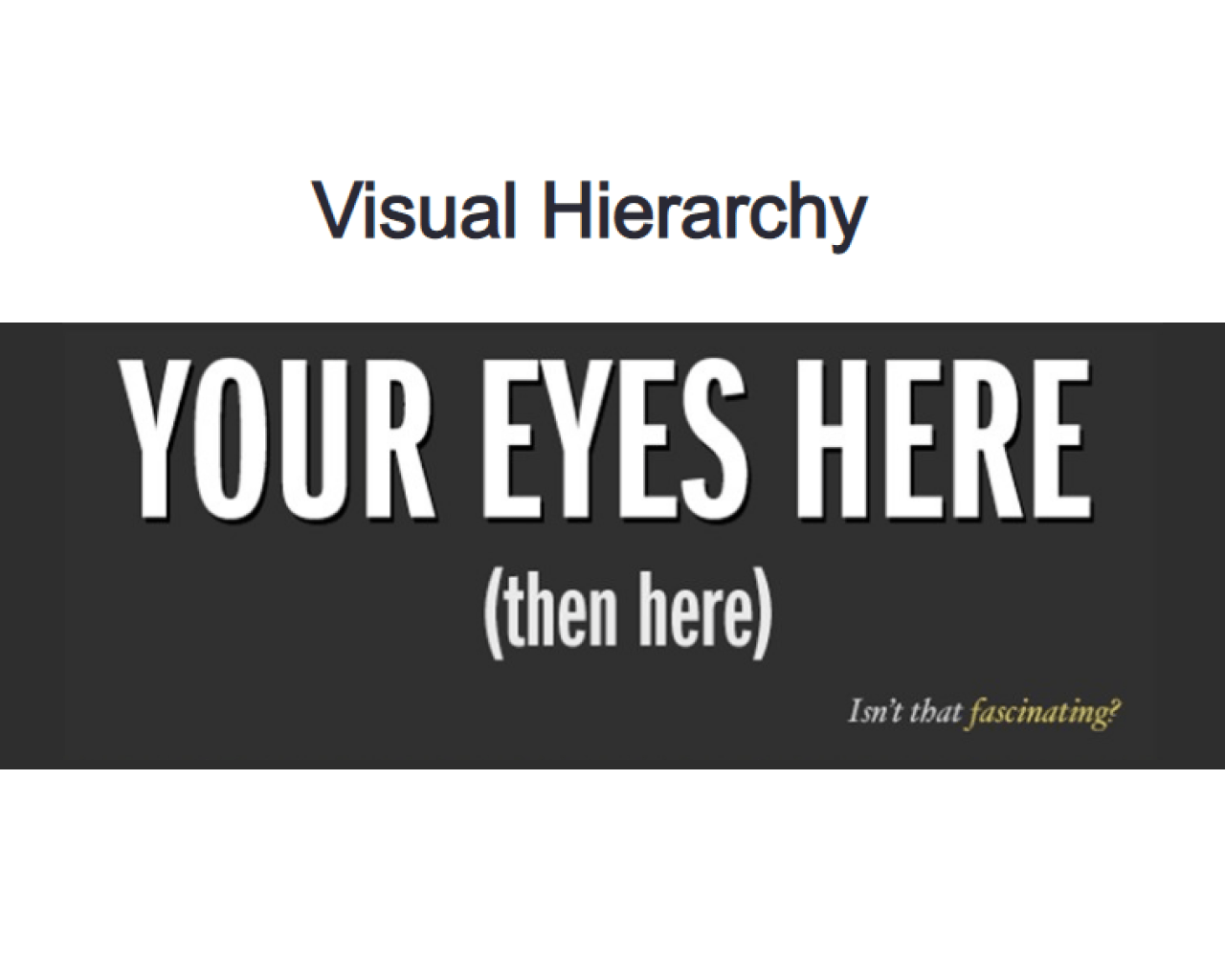 When copywriters create content for websites, blogs, and social media platforms, they write the text to appeal to the eyes of their audience first and foremost.
Copy is crucial to every website or digital marketing campaign, as it should inform and persuade visitors to click, share, or purchase. However, the copy must be carefully crafted and optimised to meet several criteria.
Indeed, the eye is always drawn to visual elements first. The text is written to highlight keywords and draw attention to images. Copywriters also consider the audience they're writing for, which is why the language is tailored to appeal to them.
Visually speaking, the copy should convey the desired impression, and a professional copywriter will know what that looks like for the audience. This includes formatting and layout, as well as a variety of other details that work together to make the copy read smoothly.
The copy you write must also be compelling to be persuasive. What does that mean? It means that it must convince your target audience to buy or share. It can be tempting to throw in a few keywords and hope they'll jump at the chance to see them, but if the copy doesn't support that idea or the product or service you're promoting, it won't be convincing.
How Does a Professional Copywriter Approach Copywriting?
The first step in writing copy is brainstorming. When you start a new project, you'll need to identify the audience you're trying to reach and create content that will appeal to them. The more information you can gather, the easier it will be to craft an appealing and helpful message.
To get started, you'll need to determine the content that will appear on the website or social media page, which is why a professional copywriter would start with research. This involves conducting interviews with your target audience and noting what they want and doesn't want.
You may also conduct a site analysis to understand where visitors spend the most time on the site. Using Google Analytics, you can do this through the Audience insights section. You can see which pages are the most popular and least popular. You can also find out whether any pages have been viewed or are returning visitors.
A professional copywriter will want to know the content strategy behind your website or social media page. You'll need to know the goals of your campaign and the keywords and phrases that will drive traffic to your site.
Next, a copywriter will determine which content is the most important. Content is often referred to as the lifeblood of a website or social media platform. The more it flows through the site, the more it can do. That's why helpful content to your audience is considered more important than the content that gets eyeballs.
When creating persuasive content, a professional copywriter considers your audience's wants and needs. The more they know, the more likely they are to trust you. Your copy is also designed to keep your target audience engaged and encourage them to take action.
In other words, a professional copywriter creates a persuasive message that is visually appealing, appeals to your audience, and encourages them to take action.
How Can a Copywriter Use Visual Elements?
Visual elements are another crucial part of writing copy that's used to attract the eye of your audience. Visual elements include images, videos, infographics, and other visuals. Images are a big part of copywriting because they're the easiest way to attract the eye. You can use them to tell stories, highlight important points, and show the difference between the product or service you're selling and your competition.
Here are some of the ways you can use visual elements in copy:
Present a story using images and video
Create call-to-action buttons
Feature a testimonial
Highlight an award or honour
Show your products or services in action
7 – Speak your customer's language.
People buy products and services for many reasons and may use different terms for the same things. For example, if you sell a product called "The Perfect Dog Food," a consumer might describe it as "dog food for dogs," "the perfect dog food," "food for dogs," "dog food for your dog," or "dog food." This means that the same product has multiple names for the same thing, making it hard for you to be consistent.
When you're writing about your product, it's essential to ensure that your words match how your customers think about it. Using the customer's language helps you avoid this issue and ensures that you communicate effectively.
Your goal as a copywriter is to communicate clearly and getting your message across. Using the customer's language ensures that you do just that. By using the language your audience uses, you can help them understand what your product is and what it does.
8 – Focus on benefits.
Copywriting is an art; the more attention you pay to your writing, the more likely you'll successfully express your message clearly, persuasively, and efficiently. That's why it's critical to consider your end goal before you start writing. What is your business, product, or service ultimately offering?
The question "Why focus on benefits" is only valid if you're trying to sell someone on a service or product. You don't need to consider the benefits if you're trying to convince someone to buy your book. Your goal is to convince them that buying your book would be worthwhile.
The same goes for blog posts. What's your goal? Are you trying to persuade your readers to subscribe to your newsletter? Buy your product? Visit your site? Do you want to inform people or sell them?
Your ultimate goal will influence how you write. If you're trying to sell people something, you'll need to do a better job of explaining what that thing is. If you want to inform, you'll need to be more persuasive.
Benefits and drawbacks are tools for getting people better to understand your product, service, or message. When you're writing for a particular audience or purpose, it helps to consider whether your focus will have benefits or drawbacks.
It's also important to remember that the best way to sell people anything is to let them know how great it is. This applies to everything from books to apps.
A simple example: If you're writing a sales letter about your latest book, it's best to tell people about the benefits of your book instead of focusing on the drawbacks.
9 – Appeal to emotion.
Many companies claim they are looking for a specific personality in their copywriter. However, when you research the company's products, you'll notice that most of them sound the same. That is because they are looking for a specific personality in the writer.
Let's look at an example. For instance, you're writing about a home improvement product for a homeowner. You may decide to appeal to their emotions because they are a mom, but this isn't always the best approach. The best approach is to appeal to their interests. If the mom is interested in gardening, she might read your copy and think, "This sounds great! I will write a blog post and promote it on Facebook."
It's important to understand that a mom's interest differs from her emotions. It's essential to use the correct language that matches her interests.
It would be best if you tried to use a combination of both types of language in your copy. This is because many companies aren't sure how to appeal to a specific audience. They use the identical copy they used in the past, but it's unlikely to work.
10 – Include a strong call to action.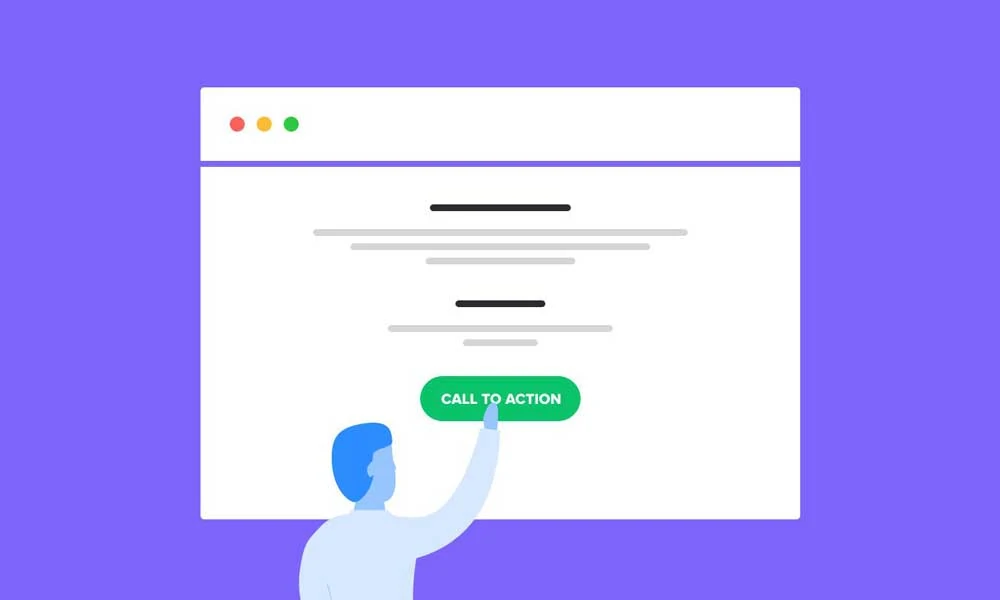 People are busy. It would help if you got their attention quickly so that they remember what you're selling. You want them to understand the importance of purchasing what you're offering and decide to act on it immediately.
With this in mind, you must include a solid call to action.
The CTA (call to action) tells the reader what to do, where to go, and when to act. It's the last thing they read before they decide to buy. Readers will move on to the next section if it's not written clearly.
It doesn't matter how great the information is. If the CTA isn't clear, the readers will move on to the next section.
If you've ever been to a website, you know there is usually a "Call to Action" button at the very bottom of the page. This button is usually bright red and makes it easy to tell whether or not a reader clicked on the link.
It's a simple, powerful technique to use in your copy.
You can include a call to action in the headline, in the first paragraph, and even at the end of the article.
Don't overlook the importance of including a call to action.
Include a call to action in every section of your content to ensure that readers always know precisely what to do.
Conclusion
Copywriting is not just about writing. It's about storytelling, branding, and marketing. It's also about selling.
To be successful in this field, you need to understand the psychology of your target audience. You'll need to know what they want to hear and how to get them to listen to you.
The key to successful copywriting is to write for the reader first and foremost.
Get your digital marketing plan today by signing up for a free consultation.
FAQs
What's most companies' biggest mistake when writing their marketing copy?
Most companies make the same mistakes when writing their marketing copy. They use too many words, the wrong words, and they don't proofread it before sending it out.
How do you avoid making these mistakes?
The best way to avoid making these mistakes is to hire a professional copywriter to write your copy.
How do you know if your copywriter has the skills to help you?
The best way to find out if your copywriter has the skills to help you is to ask your friends and family for recommendations.
What's the best way to choose a copywriter?
The best way to choose a copywriter is to search for copywriters with similar experiences to yours.
What other tips can you offer to help a company with branding and marketing?
The best way to help a company with branding and marketing is to listen to what they are trying to accomplish and then help them come up with ideas that will work for them.