Top 10 Tips for Starting a Blog and Making Money
Starting a blog is a great way to get your name out there and give yourself a place online to share your opinions and ideas with others. Blogs are free, easy to update and build, and very customisable. You can start with a basic website and add the features you want later.
You've got a great idea for a blog post. Or you may have a long-standing interest that you've wanted to turn into a blog. You may want to set yourself apart from the crowd. Whatever the reason, starting a blog is an exciting endeavour. After all, you can turn your blog into an income-generating machine. But it takes some work. Whether you're new to blogging or an experienced pro, you should know a few things before you jump in.
Blogging is one of the best ways to make money online. There are plenty of websites where you can write about topics that interest you and earn money, whether you're a writer, photographer, videographer, or blogger.
Here are my top 10 tips for starting a blog and making money.
Your Host and Server Matters
Blogging platforms vary widely in the level of support they offer. Some offer simple tools and templates that require little customisation, while others offer powerful, fully-featured options.
For starters, choosing the right platform can significantly improve your ability to engage with your audience. If you have the right combination of design and features, you'll be able to customise your site and reach more people, resulting in more visitors and potential customers.
Beyond that, however, there are also issues of speed and reliability, both of which are critical when establishing an online presence.
What Does the Speed of a Hosting Service Mean?
To answer this question, let's consider two scenarios:
A blog hosted on a server with fast speeds and excellent uptime;
A blog hosted on a server with slower speeds and less reliable uptime
In the first scenario, the speed of your host can be a factor in your engagement with your audience. If your blog loads quickly, your readers will love your site. That might be true, but it's also possible that your audience will become frustrated with the slowness of your site, making it difficult to share your posts, comment on them, or engage in any other way.
As a result, it's always essential to choose a host that provides fast speeds and reliable uptime. The best host will be one that supports the technologies you need (such as PHP, WordPress, etc.), is easy to manage, and is affordable.
What About Server Speed and Uptime?
If your host provides excellent support and is easy to manage, your primary concern should be server speed and uptime. Your website should load quickly; visitors shouldn't experience issues accessing your pages or the needed services.
Server speed and reliability are also critical because they affect your engagement with your audience. If your site is slow or down, visitors will lose interest, resulting in fewer people visiting and commenting on your blog, which could hurt your engagement numbers.
The same is true for a site that experiences intermittent downtime. While many of us have experienced intermittent problems with our internet connection, the result can be frustrating for our readers.
It's also important to remember that even with the best hosting plan, your traffic could be smaller than it is. To scale, your blog needs a dedicated server with enough space for storage, a more extensive database, and other technical resources.
What Are the Best Hosting Plans?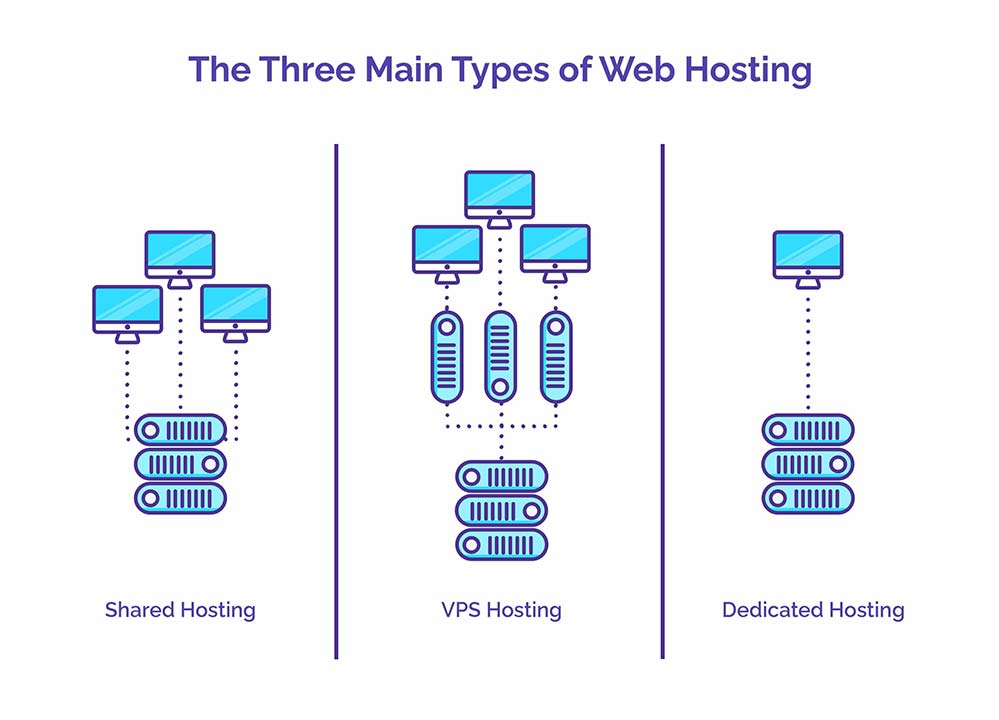 There are three main types of hosting plans available for bloggers. Each type of plan provides different services and features. The pricing for the plans varies based on the number of websites and domains hosted. You should start with a managed WordPress hosting plan if you already have a website and blog. These plans usually include several features that make managing and updating content on your site easier.
Free Hosting
Free hosting includes limited storage space, bandwidth, and email options. This means you can't use any of the advanced features offered by the paid hosting plans. For example, if you need more space for storing media, you'll have to purchase additional space. Free hosts may also limit the number of domain names or email addresses you can host.
Self-Managed WordPress Hosting
Self-managed hosting offers a full range of features, including unlimited storage, bandwidth, and email. However, you'll have to monitor everything on your own. This means you'll have to know what's happening on your server, install plugins, and update WordPress regularly. Having a team of experts monitoring the servers for you can be helpful.
Managed WordPress Hosting
Managed WordPress hosting allows you to focus on blogging without worrying about hosting or updating your site. A team of experts handles all the work, so you can enjoy the freedom to focus on your posts. Managed WordPress hosting is usually more expensive than self-managed or free plans, but it includes many more essential benefits for a successful blog.
How to Find the Right Hosting Plan
The first step is to decide which features and services are important to you. Some people want free hosting, while others choose the most powerful options. Here are some questions to ask yourself to help you decide which hosting plan is right for you:
Do I need a lot of storage space?
Bandwidth?
Email options?
Do I need an easy-to-use website builder?
Do I need a site backup service?
Are there specific resources that I need for my blog?
Should I host with multiple domain names or just one?
Does my blog need to be mobile-responsive?
Does it need a commenting system?
Do I need email marketing software?
Do I need a contact form?
Do I need a content management system?
Can I get more information about the service providers before signing up for their hosting plan?
What About Domain Names?
There are two main types of domain names:
Personal and business
.com,.org,.net, etc.
A personal domain name is usually easier to find, but it's also less desirable. This is because personal domain names are more difficult to monetise and are less likely to be searchable on search engines.
Domain names are free to register on most hosting plans. However, the number of domains you can register on each plan varies. For example, the lowest plan may include five or ten domains.
Set Up Google Analytics From Day One
Analytics help you see where your visitors come from, which pages they read, and where they click.
The traffic source, geographic location, and browser type you get in Google Analytics are invaluable data and several other things you can do to optimise your site and keep it up to date.
Why Google Analytics is Important
Google Analytics is a tool that lets you track the actions of your website's visitors, and that information helps you understand how people are finding your site, what they're looking for, and where they're coming from. If your readership is centred in your city, you know where most of your readers come from.
Knowing the number of visits to each page of your site lets you track your most popular posts, determine which page needs work, and make any necessary adjustments. You can also see where your readers are clicking on your site, which lets you improve the layout and content of those pages and optimise your conversion rate by focusing your marketing efforts on your most successful landing pages.
By tracking these statistics, you can use the data to target your readership better. In addition, Google Analytics lets you measure how many readers you're reaching and if your articles effectively convert readers.
A Simple Google Analytics Setup
The easiest way to install Google Analytics on your WordPress site is with the GA4 Add-On. This simple, one-click installation lets you track your analytics without writing code.
Once this plugin is installed, you must open it and select the option to enable it. From there, you'll be taken to a page that will walk you through setting up your site's analytics. You can start by entering a domain name and password, followed by a brief questionnaire asking what kind of blog you have (and which template) and what type of visitor traffic you want to receive.
Once that's complete, you'll be given options to customise the data you want to include. These include the date range, language, country, and keywords. After you've added the first site, you can add additional sites by clicking the "Create New Site" button.
You'll need to use the shortcode if you'd like to set up your analytics on a page rather than your entire blog. Create a page with the same domain name as your blog and enter the shortcode [ga] in the text box.
This will add a tracking pixel to that page, which means that Google Analytics will start collecting data. You can view your stats at the top of the page, including the location of your visitors, which will let you know how many people are visiting your site from different countries.
You can see the source of your traffic in the dropdown menu, which can help you determine why your traffic is coming from certain places.
Another feature of Google Analytics is that it lets you set up multiple domains on your account. In the upper right-hand corner of the screen, there is a link labelled "Views/Impressions". Clicking this opens another window showing your website's total views and impressions.
You can also see which pages are the most popular and receive the most clicks. To set up multiple accounts, click the "Add Account" button at the top of the page and click the link for the account you want to track.
The next screen shows you the settings for that account, including the options to import and export your data.
After that, you'll be taken back to your home page, where you can use your analytics to measure your success.
Create a Great Publishing Process at the Outset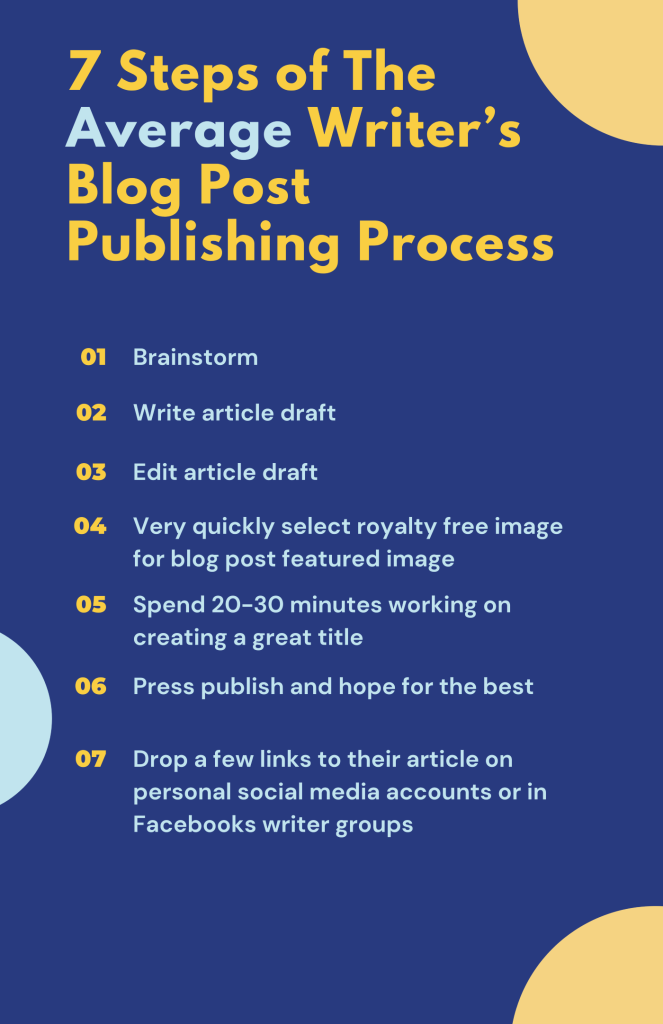 An excellent publishing process at the outset means that the groundwork is laid for future success.
In other words, starting a blog and establishing a great publishing process at the outset means that everything is set up for future success and more significant potential than if you wait until the project is over to put your writing into action.
So, how do you start a blog with a great publishing process at the outset?
Here are five key things to consider before you start:
What's your purpose? What do you want to achieve through this blog?
How will you publish?
Who are your ideal audience members?
How are you going to monetise?
What content will you produce?
Start your blog with a strong sense of purpose so you can avoid blogging for the sake of blogging, but instead choose to blog for a reason, so you know why you're doing it and why you are choosing this particular topic.
Make sure you're blogging with a clear sense of purpose so you can avoid writing a blog to write a blog. You can find out more about how to choose your blog purpose here.
You should also be very clear on the purpose of your blog and the kind of audience members you want to reach.
Before you start, you must understand who your audience is to tailor your messages to them. You can learn how to select your target audience here.
After you've decided what you're going to write about and whom you're writing to, the next step is determining how you plan to publish.
Will you write and publish your posts, or will you hire a team of writers to do it for you?
Once you've determined your publishing strategy, you'll need to figure out how to monetise your blog. This is where it's crucial to have a good publishing process at the outset.
An excellent publishing process at the outset will ensure that your blog is structured in such a way that your blog will continue to deliver results for years to come.
In conclusion, choose a topic you're passionate about and that you can develop into a blog that will engage readers, drive sales, and improve your bottom line.
It would help if you also had a clear idea of your ideal audience and what they're looking for. And finally, you should have a solid publishing process in place from the outset.
If you want to make a living off your blog, it's important to remember that it takes time to build a successful blog.
So, please don't rush into it. Instead, use the above steps to lay the groundwork for a blog you're proud to have.
Make Sure You Understand SEO
There's no question that SEO can be confusing, but there are ways to use it effectively. Here are three reasons why you need to understand the basics:
You'll know if you're getting traffic and where it's coming from.
You'll know how to write articles that rank well.
You'll know how to drive targeted traffic to your site.
Let's take a look at each of these benefits in greater detail.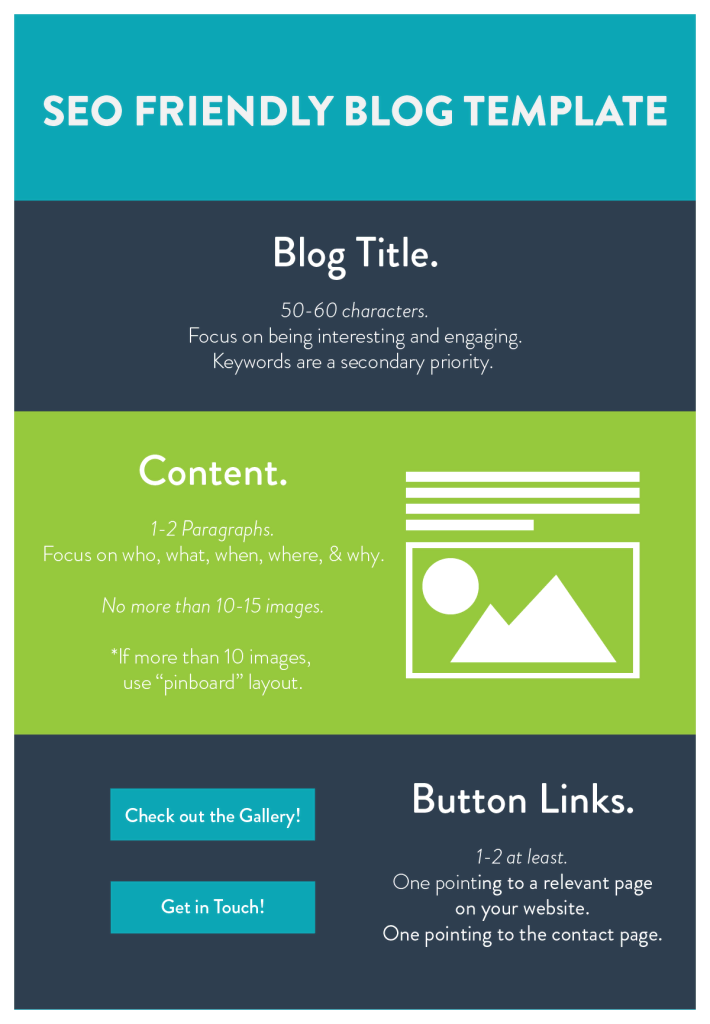 What is SEO?
In the world of search engines, SEO stands for Search Engine Optimisation. It's the process of optimising web pages and articles to get them found by online readers, and it involves using various techniques to boost your site's ranking on the search results pages.
This sounds complicated, but it's much simpler than you might think. When someone searches for a topic related to your business, they're looking for information — and to get that information, they enter keywords into the search engine.
In this scenario, the person types "blog post" into the search bar, and the search engine returns a list of sites that match that query. When someone clicks on a result, that page is ranked based on the keywords in the text. That means the higher you are on the search results page, the more likely you'll appear for people searching for content related to your business.
This is the basic concept behind SEO, but it doesn't end there. It's only the beginning.
How Does SEO Work?
If you're a blogger, search engines don't index your blog unless you do some work to get it that way. When you publish a blog post, the article is indexed automatically, meaning the search engines will add it to their indexed content database.
This is known as "indexing." You can tell if your blog is being indexed by going to your blog dashboard and checking the "Search Console." This page will show you how your articles rank on the search results pages.
You'll see a section called "Keyword Analysis." Here, you'll see a chart showing your articles' relative rankings.
The first column is labelled "Global Monthly Search Volume," and it's the number of times people searched for your keyword in the previous month. If your keyword isn't in the top ten, it may be less popular than other words.
Next, you'll see "Competition." Here, you'll see the percentage of competing sites for your keyword. If there are very few sites with this keyword, that could indicate that there's not a lot of competition — which means your article could be more likely to rank well for that keyword.
On the other hand, if there are many competing sites, your article may get little traffic.
Once you have a clear picture of what keywords you want to focus on, the next step is to write blog posts that rank well.
What Makes a Good Blog Post?
As an SEO expert, I spend time reading other bloggers' posts and thinking about how to write a post that will get more attention.
The most significant factor determining a blog post's popularity is the content's quality. It is essential to write compelling, engaging content that encourages people to share your posts with their friends.
This doesn't just apply to blogs but to social media, too. Your followers will be more likely to click on the links in your bio or your tweets, which means they'll be more likely to read your blog posts.
Here are some guidelines for writing high-quality content:
Make your headline compelling.
Write an introduction that hooks the reader.
Make sure your first paragraph is interesting.
Create a call to action.
Determine Your Primary Methods of Content Distribution
When starting a blog, many options are available for content distribution. These include RSS feeds, social media, and email.
All three of these methods require some commitment and effort. Each requires you to send information out into the world via a medium. That means it's not something you can set and forget; it will take some effort.
You also need to choose the right approach. If you want to start a blog for your business, the best choice may be a combination of RSS feeds and social media. If you want to create a hobby blog, RSS feeds are a great way to share updates with your readers, while social media might be an excellent way to share tips, pictures, and updates with your followers.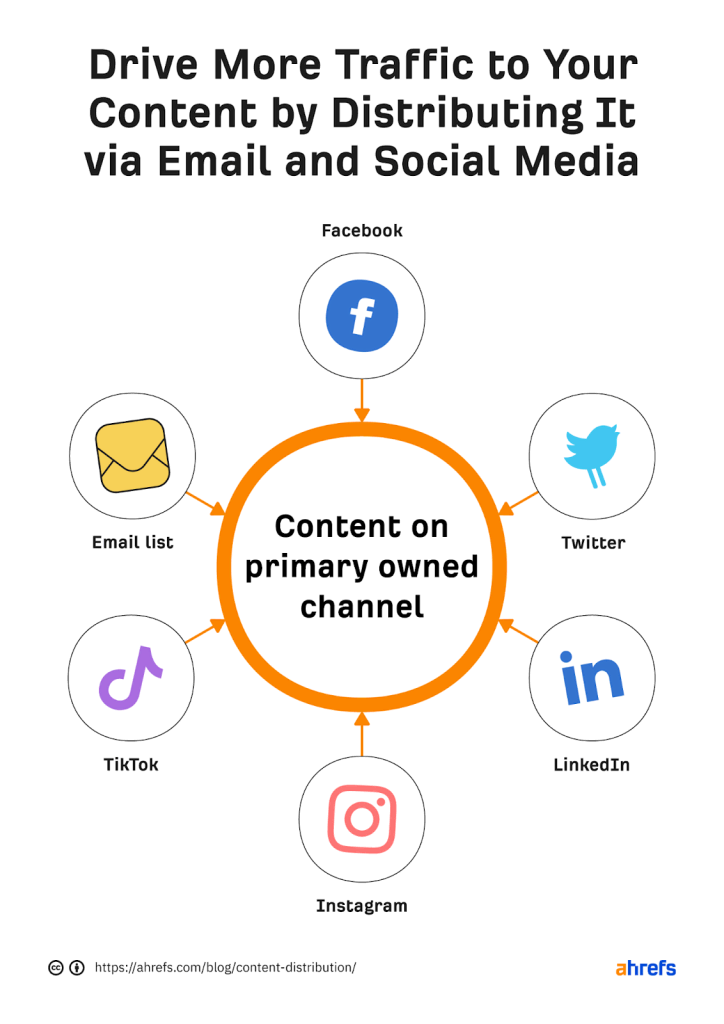 Choosing the right option is about understanding what your audience wants and what content you can provide. For example, if you want to create a blog for your business, your audience is probably interested in content that comes directly from you. They don't care if you've got RSS feeds and social media, so why would you waste your time trying to do both?
RSS feeds typically used to share your latest blog posts. Providing information for a company might mean sharing things like your company's mission statement or profile.
Social media is ideal for sharing content related to your audience, such as tips on handling a difficult customer situation or photos of your favourite place to go on vacation.
Email is perfect for sharing more casual content, such as links to new products or the next round of exciting events happening at your business. You can also use it to send periodic content, such as a newsletter, so your followers can consume a constant stream of information.
If you're looking to start a blog, choose one form of content distribution that is most important to you. For example, RSS might be the best choice if you're interested in content that directly comes from you.
If you're more interested in sharing content related to your audience, then social media might be the better approach. You can also use email to share occasional, casual updates.
Start Your Email List Right Away!
Every blog owner should create an email list as soon as they begin to write regularly. Your blog is your business. It doesn't matter how many followers you have, whom you are following, or where you get your traffic; your personal brand is something you own.
You have created a product to share with others: your content. When building a blog, creating a steady stream of content is essential. This means you should always be thinking about ways to provide value to your audience.
It would be best if you offered discounts or special deals to build your email list. People like to get discounts and special offers, and you should include them in your newsletter, promotions, and giveaways.
However, the main benefit of creating an email list is that it gives you more control over your business. The more subscribers you have, the more influence you have over your business.
For example, your readers become your brand ambassadors, spreading the word about you and your blog. This gives you more opportunities to engage with them and gain more followers while also letting you know what interests your current readers.
You're building your email list early to create a foundation for your blog. Over time, you can send promotional emails, special offers, and relevant content to your target market.
Quality Beats Quantity

As a blogger, you want to focus on the quality of your content. There are many reasons that quality is so vital to a blogger. First, your blog and articles will be published online for everyone to see. So, people will first notice your content and how it speaks to them. It's the same thing that happens in real life. When you meet someone new, you might ask questions to learn more about them and what they like and dislike. It's a quick way to determine if you'd like to get to know them better.
When someone reads your articles and posts, they assume you know what you're talking about. People want to trust you, and you need to ensure they can. So, whether you're new to blogging or an old pro, you'll want to provide the best content possible. If your content is strong, people will share it, which will cause people to visit your blog more often. This is the basis for getting your readers to subscribe to your email list.
Another reason quality is essential is that it's what people look for in a business. If you have a blog that's full of irrelevant content or you make mistakes, people aren't going to stick around. They'll quickly unsubscribe from your list and never come back. In a world where content is king, your blog's value is tied to your content's quality.
A solid foundation is necessary to ensure your blog doesn't go south, so you must start with a high-quality theme. Once you get your theme set up and working, you must take it to the next level. You want to ensure that it looks good and flows well and that your articles are well written.
Find Your Voice!
I am delighted to see that you want to get into blogging. It is such a fun and challenging thing to do! I can't wait to hear more about your story and see what content you will write.
To find your voice when starting a blog, consider what topics and the niche you want to write about. This is one of the first things people should consider before starting a blog. If you already know what you want to talk about, great! You have the groundwork laid out for you to start with. However, if you are considering starting a new blog, this is an excellent question.
It's important to know what you want to focus on. There is no one answer to what people should blog about. Let's start with a topic that you are passionate about. Think about the topic that you want to share your opinions about. Then look around and read what other bloggers are talking about. See if there is anything that you can learn from them.
If you need help deciding what to write about, consider doing blog posts on different topics. For example, if you like to travel and want to take people along, you could write about the best places to visit in the world. Or if you enjoy food, you could write about the best restaurants to visit in your city or region.
What Should I Write About?
When it comes to how people should write, there are many different types of bloggers out there. Some are professional writers who use writing to make money. Others write as a hobby or to express themselves. It's essential to be careful about what type of writer you want to be. If you are writing as a hobby or part-time job, you will only want to put a little effort into writing.
Writing is hard work, and it is very time-consuming. Therefore, if you are only writing as a hobby or side gig, you need to be sure that you will have enough time to dedicate to your writing. If you plan to make writing your leading career, then you will need to invest in your skills to make a living at it.
To start a new blog, you must ensure you know what you will do. You must invest writing skills and resources to make money from your blog. If you plan to be a hobby blogger, you can get by with your writing skills.
The only way to learn to be the best at something is to try it. It would help if you committed to learning and practising until you become proficient at your goal. If you don't, then you will never be good at it.
If you are interested in starting a new blog, here are some questions that you should ask yourself before you get started:
Do you have the time and energy to devote to writing?
Are you willing to invest the time to learn the basics of blogging?
Are you willing to learn how to write?
Video Is a Huge Opportunity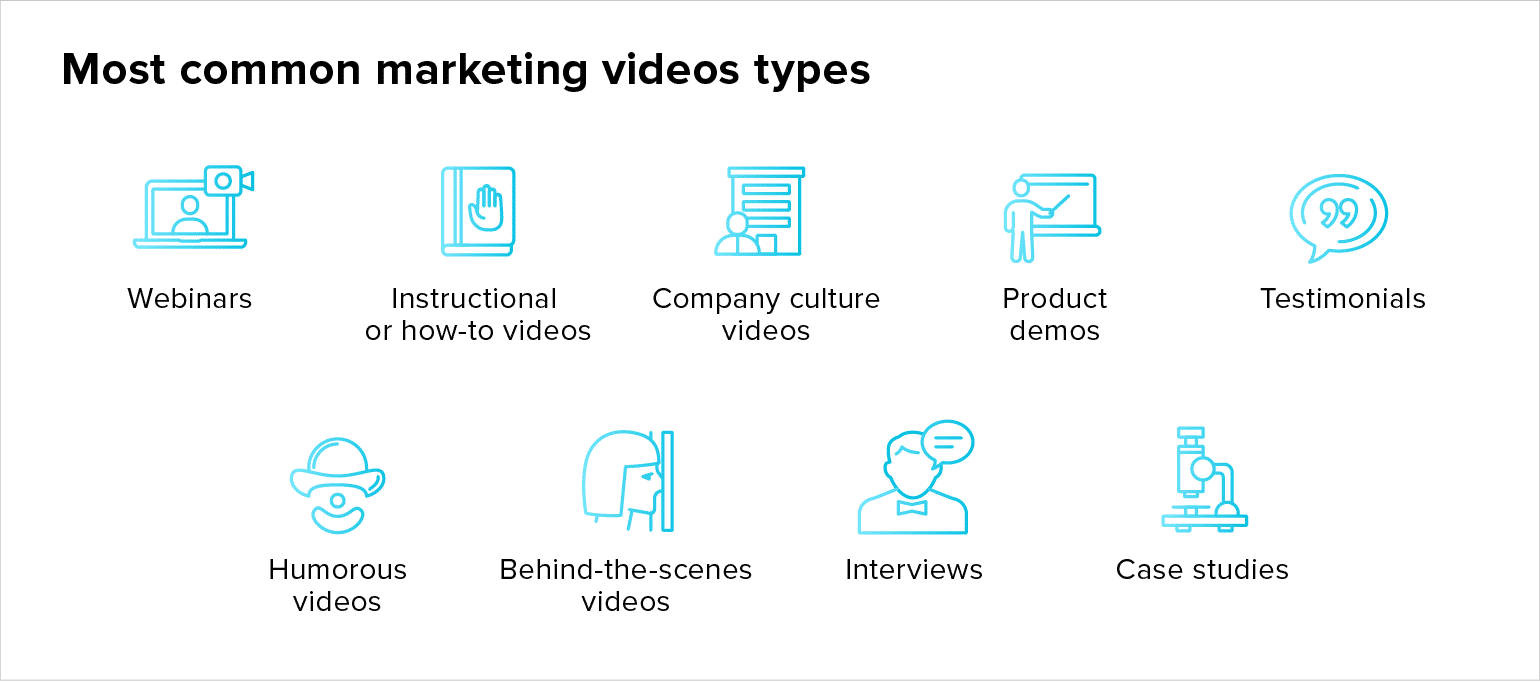 When I first started blogging, I wondered if a video would be helpful. I was sceptical because I thought the video would take too much time to produce and would take away from my writing. But, as time has passed, video is a huge opportunity.
Video allows me to create a very personal experience for my readers. It allows them to see a slice of me and my life authentically. It gives them a window into my world.
It's a great tool to get to know your reader and connect with them. And it's a great way to establish trust. If you share a slice of your life with your readers, they'll come to know you, and it will build trust.
The most significant opportunity is that it gives me a chance to share a unique aspect of my life and tell my story. I'm able to share a slice of my journey with people. It's a compelling experience.
There are so many ways to use video to help build your blog. Here are some tips for starting your journey:
Use Video to Build Trust
My friend Kelly and I decided to start a food blog a few years ago. We had been cooking together for years, but neither had ever posted anything on the internet.
We wanted to share recipes and connect with readers, but we didn't have any content!
We didn't even have a website yet, so we knew our first step would be creating a video to help get the ball rolling.
Our goal was to have a short, fun video that showed what we cooked, how we cooked, and what our life was like. We hoped this video would show people that we were real people with real stories and that our story was worth hearing.
We filmed ourselves cooking simple meals. We used a microphone, and we recorded our stories. When we edited the video, we added music and a voiceover to make it more professional.
Once we uploaded the video to YouTube, we saw it was a hit. It was watched over 5,000 times in one day. Our story got picked up by the local news, and we got thousands of comments. People liked that we told our story.
Our story resonated with people because it was authentic. I still watch the video today and see how many people relate to it, which helps me to remember that I'm on the right path.
This is how we built trust with our audience: We started by sharing a little piece of ourselves. That's what people crave, and that's what they'll respond to.
Use Video to Get Real
In addition to building trust, video is essential to get real. This is where you share your story.
Your story is unique. Everyone has a story, but only some are willing to share it.
People want to connect with people they relate to and can't relate to a perfect stranger. They need a familiar face to understand what's going on.
What we love about sharing our stories is that we get to interact with people. We get to ask questions, and we get to help others.
In the video above, I share how I choose what to eat, what to cook, and what to enjoy. It's much easier to relate to someone who shares their story than an anonymous blogger.
I can be flawed in sharing my story. I have to be authentic. When people connect with me, they realise I'm a person, not a concept.
That's why people love my blog so much. They can relate to me. I'm not perfect, but I'm honest.
The best thing about using video to get real is that you can connect with people. You don't have to pretend. You can be yourself.
The more I share, the more people are interested in connecting with me. People are interested in learning more about me and what I do. They're interested in my experiences and want to learn more about my story.
When I share more of my story, I get more requests for interviews, I get more feedback, and I get more followers.
One of the best parts of blogging is connecting with people from all over the world. That's the beauty of writing and sharing stories online.
Video is a powerful tool for connecting with people, and you can use it to your advantage.
If you're starting with blogging, it's a great way to make connections, establish trust, and share your story.
Consider How You Want to Approach Affiliate Income
When starting a blog, it's essential to determine whether you want to focus on passive income or fast cash.
When considering how you want to approach affiliate income as a blogger, it's important to understand that these two approaches work differently.
While both provide significant income opportunities, they have very different objectives, timelines, and earnings potential.
Let's look at these income models and why you might consider them.
Passive income: The blog owner focuses on building a sustainable platform that earns money through its traffic.
The key to a successful passive income model is to attract visitors and build a loyal following over time. The goal of passive income is to build an audience for your site and wait for them to pay you through advertising, subscriptions, or other means.
A passive income model's average monthly affiliate income is around $2,000.
Fast cash: This is when the blogger focuses on short-term, one-off earnings.
For example, if someone comes to your site, you can email them asking if they're interested in a specific product. Then, once they've purchased the product, you can ask if they'd like to sign up for a free trial or membership.
With this model, the goal is to sell as much as possible in as little time as possible. Affiliate earnings for fast cash models are typically high, at around $2,000 per sale.
There's no guarantee of how quickly you'll earn any money or even if you'll earn anything at all. However, the risk is low, so it's an attractive option for bloggers who need a quick influx of funds.
Affiliate income can be a powerful tool for bloggers, but it's essential to understand how to approach the process. You need to start sending out links and expect people to buy.
It would help if you built a sustainable income model over time that's easy to scale, and that's what will ultimately allow your blog to generate a passive income.
For more information on the differences between passive and fast cash models, check out our guide on How Passive vs Fast Cash Models Work.
How to Use Passive Income to Build a Blog
As a blogger, it's essential to understand that passive income takes time. It takes work to make money.
While fast cash is tempting, it leaves little time to build a long-term sustainable business.
Instead, passive income requires patience and dedication, and you'll need to put in the time and effort to build your blog's audience before you can earn money.
This is why you should start your blog to earn a passive income.
After all, it will be hard to earn much if you want to make fast cash.
You'll have to build a community and then build trust before you can earn any money.
In contrast, the average monthly income for bloggers that use a passive income model is around $10,000.
Making a passive income takes more than just posting a link on social media.
That's why it's crucial to develop a blog plan and focus on building a long-term business that's easy to scale.
Wrapping Up
I know many ways to make money online, and I'm sure you have some ideas. But you may be a little overwhelmed when you start thinking about it.
So I made this list of tips and tricks to help you get started.
My favourite thing about blogging is that it allows me to share my knowledge with others, and I hope it helps you too!
Want to learn more about starting a blog? Check out this article!
FAQs on Starting a Blog
What's the best way to start a blog?
The best way to start a blog is to find a niche and stick with it. There are so many blogs out there now that it can take time to figure out what to write about. But, if you find a niche you are interested in, you will be likelier to stick with it and make money.
What are the benefits of starting a blog?
There are several benefits to starting a blog. First, it's a great way to network with other bloggers. Second, you can post your ideas and thoughts on your blog. Finally, you can make money.
How can I find products to sell on my blog?
You can sell products on your blog by using an affiliate program. An affiliate program is when you are partnered with another company. That company will give you products to sell and pay you a commission when people buy those products.
How do I get traffic to my blog?
You will need to do a few things to get traffic to your blog. First, you'll need to have a compelling reason for people to read your blog. This can be anything from sharing information about your niche to being funny to make people laugh. Second, you'll need to build a good reputation. You can do this by creating good content and by providing quality service. Third, you'll need to promote your blog. You can do this through social media sites like Facebook, Twitter, and Instagram or traditional methods such as email marketing.
How can I make money from a blog post?
You can make money from a blog in many ways. You can write for other blogs and earn money through affiliate marketing. You can also sell products or services related to your niche.
Can I make money from a blog even if I don't have much traffic?
Yes, you can make money even if you don't have much traffic. All you need is a good product or service that people want and a compelling reason to share it with others.