Top 10 Passive Income Ideas for Designers
When you're a designer or developer, there are many ways you can make a living. Besides taking the traditional road of working as an employee in a design studio, there are also alternatives like in-house designing, freelance work, or even running your own business.
These are some active approaches towards graphic design, but they are not the only options available. 
Since there are lots of competitors for client work, a large number of designers are using a mixture of a few different foundations of revenue to earn a living.
It is not weird to know that someone is earning passive income. Graphic designers especially have taken this route to make their living more comfortable. 
What this generally means is that there are a lot of varying opinions out there about how to generate income as a designer. 
The design business is always generating profits with excellent work to life balance, so this is not unusual. 
The following are some passive income ideas to use your design skills for recurring passive income.       
Start Your Own Blog
A great way of creating constant cash flow in your life is to start writing about your design business. Your experiences and the design topics that interest you can be shared with people who are looking for guidance. You will get good publicity for your business and get to share your set of skills. 
You can also prepare tutorials for young designers who are in high demand in today's market, especially in frequently published blogs. 
There are so many tools that the Internet has to offer, which means that you can get your design blog up and running as soon as you want. 
You don't even need to know how to code to set this up. 
Once you have decided to start your own blog and have some posts up, then there are many ways of earning money. The most common path you can take is displaying advertisements on your website. 
If your content is well written and appealing, then you can find a suitable network to work with, especially since there is a vast number of pay-per-view and pay-per-lead advertising systems.
Sale
Freelance To Crowdsourcing Sites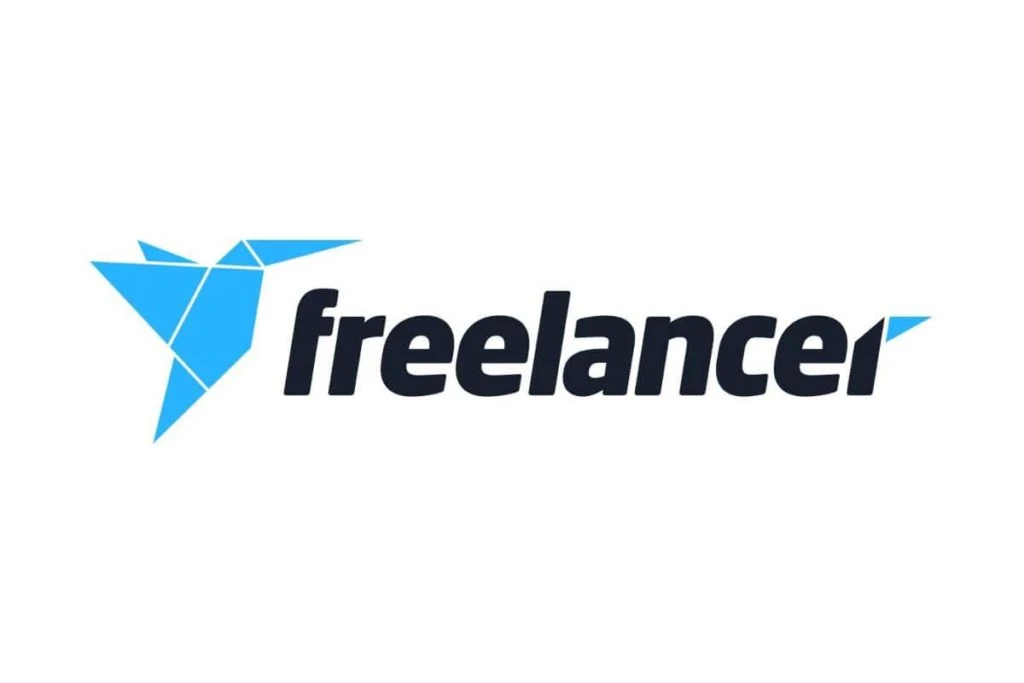 Creativity comes to designers naturally. The one thing designers are not generally creative about is earning some passive income. 
Freelancing is one of the best ways to achieve this. 
Whether you consider freelancing your passion or a way to pay your bills, it is worth a shot. 
If your methodology is creating recyclable art, standard templates, providing an animation service, or designing a logo, then this could be the ultimate source to earn money online.
You can publish your artwork on crowdsourcing sites or even create your own profile. Making money online through freelancing is gaining momentum and approval in the designing community. 
It has turned out to be a growing industry in recent years and has proved to be a seamless choice for qualified graphic designers to make money online. 
Since creating profiles on crowdsourcing sites isn't challenging, it can be easily attained without much hassle. Freelancing is known to give exposure to an extensive marketplace. 
Countless design contests are launched online by these platforms to earn a higher percentage of revenues from different designs. 
You can design a logo, create a catalogue design, business card design, a social media page design or anything else you'd like to enter.
Become a Host Reseller or Affiliate
If you have clients as a freelancer, they will need you to provide them with a hosting server. Some clients prefer to host the site on their server, but if your business is on a smaller scale, you will have to have this service present as well. 
If you are in this situation, then it can be easier if all of your clients are using the same web host to avoid any confusion. 
You can establish some passive income for yourself by signing up as a reseller or build some affiliate links for yourself. 
Almost every hosting company keeps an affiliate program, which means that you'll earn a commission every time someone signs up for hosting using your link.
Many hosting sites also offer the option of reselling. 
The process includes you buying the hosting and paying a certain amount every month. 
After this, you can start reselling it to your clients. 
As a reseller, you will usually have control over some of the particulars, like what you will charge the clients. 
If any of your clients start buying these hosts from you then at the end of the month you will have quite a large amount of money. 
The disadvantage of this is that you will have to be in charge of supporting your own clients. This means you will need to factor in some time out of your schedule for providing customer support to these clients. 
Create an Online Training Course
This has been around as long as Internet learning became common. People regard it as an easy way to earn money because all they have to do is use sites like HOW Design University, Udemy and Skillshare. 
You can build training courses in graphic design and Photoshop. Students especially will find these online courses quite useful. 
A course is a bit more challenging to create as the best ones require some video and audio editing skills. 
You can look for a video animation company to overcome this obstacle, which can be enormously profitable. The indefinite proceeds that will rise from this will most likely market the course on your behalf. 
This content can be distributed across multiple platforms, which creates even more revenue streams. You can get up to 50% in royalties from this, depending on which platform you use. 
Create Online Tutorials
Let's face it; graphic design is an inspiring thing to do. 
So that being said, many people are looking online to learn more about it. If you consider yourself as someone professional, why not make some video tutorials of the neat tricks you know and sell them?
You can make ebooks as well, but really, video is the best way to teach graphic design. And this process doesn't take any investment, other than your time. 
Simply download a screen recording software and get hold of a decent microphone, and you'll be able to create quality graphic design tutorials without much hassle.
Sell Design Templates
Designers and most DIY venders are most likely on the lookout for graphic design templates throughout the year. There is a distinct emphasis on models that are editable in Photoshop and Illustrator. 
They are always looking for flyer and poster templates, brochure templates, and website templates.
If you're skilled with Photoshop, Illustrator, Sketch and other graphic design software, then you can quickly sell your own templates. 
By using online marketplaces like GraphicRiver and Creative Market, you can straightforwardly generate passive income as a designer.
Brochure Templates
Every company needs some brochure or newsletter for its culture. But not every company has an in-house graphics designing resource. That's where templates come in – you can offer pre-designed templates for brochures and other print media. 
There are plenty of marketplaces online to showcase your work, so all you have to do is create beautiful designs and consistently upload them. 
Web Design Templates
Every business and even individual these days needs their own website. And with many choosing to DIY their way into getting a website up and running, there's a massive market for useful-looking website templates. 
If you're a skilled web designer as well as a graphic designer, this is going to be relatively easy. Simply pick an industry niche and start creating designs for it. Web templates are also quite lucrative in the sense you can price them quite high. 
Of course, there's much competition in this space as well, so standing out can be a tad confusing. Just make sure you handle mobile responsiveness, so your templates are competitive.
Sell WordPress Templates
WordPress is the most popular content management system in the world, with hundreds of millions of sites using it. It's quite natural then that there's much demand for WordPress templates. 
Most users of WordPress are DIYers who know how to set up a website, but not necessarily how to make it look good. That's where WordPress templates come in. They allow anyone to give their website a professional look by simply pressing some buttons. 
If you have experience with web design and coding (CSS), then be sure to try selling WordPress templates. 
You can sell a single template from anywhere between $5 and $200.
White Label your Design Services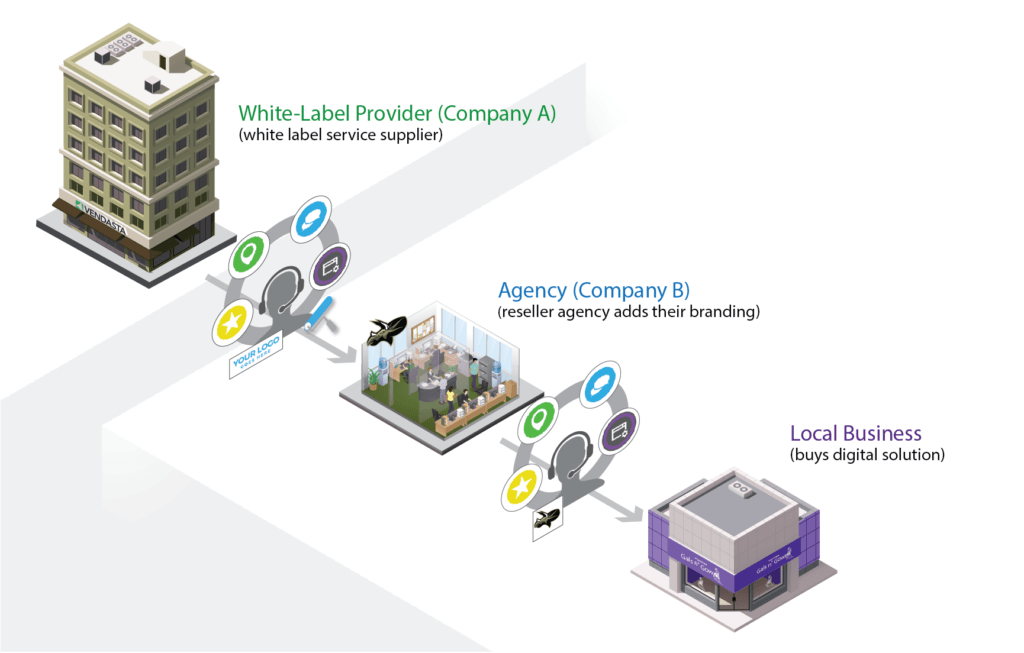 If you feel like you've worked enough and have a stream of loyal clients who want to work with you, why not use someone else to do the work for you? 
Of course, the vital thing to consider here is working with someone who's just as talented as you. You can make agreements with other freelancers or design agencies to get a fixed commission in exchange for providing them clients. 
This can either be a flat fee or a percentage of the project. This way you can earn money without doing any work. 
Create Stock Graphics and Images
Stock graphics are always in-demand because of their use in websites, infographics, brochures and other forms of digital and print media. You can create stock graphics for nearly anything on the planet, and there's going to someone who wants to buy it.
Several marketplaces exist solely to sell stock images and graphics. Apply on them and start uploading your original creations. 
Publish an eBook
Once your blog takes off moderately, or your website starts gaining some traffic, then you can take the next step into making some more income. 
Publishing ebooks has proved to be a great way to make extra money on the side. You have to create the content of your ebook only once, which is a huge advantage. 
Once the product is completed, it is published and can sell for years into the future. 
This will keep getting you royalties without having to lift a finger. Some ideas for an ebook might include a small ebook for your existing clients or something geared towards potential clients regarding successful websites or logo designs. 
Once you have sold enough copies, your business will gain some reliability, and you will have constant earnings coming in. 
Sell Your Own Fonts
You can sell your own fonts to make passive income, and this can prove to be very lucrative. By creating your own fonts or scripts, you are producing new merchandise that will keep selling even after you've put in the work of fashioning it. 
Since your ideas are novel and original, they will keep on making you money. Fonts and scripts can be sold anytime and to anyone, which makes them quite a useful and marketable product. 
You could design fonts for weddings, meetings, eateries, websites, infographics, leaflets, apps and artworks, among others. However, you will need an online store to sell these fonts. 
To accomplish this, you can use e-commerce platforms, like Sellfy, which allow you to build a store and sell digital downloads readily to your customers. 
Alternatively, you can sell your fonts, scripts, typeface, and even your own custom-designed icons in your own online store. When it comes to digital products, there is no limit to what you can achieve. 
Specialist font designers can also create subscription plans using a membership software like this; providing unlimited font access for a monthly fee. 
Develop an App
This is a fresh and novel way to earn good money. 
If you can develop an application that your clientele is interested in, then you can bring in a steady income for years. 
To get this significant period of cash flow-in, you have to do long hours of research. Building apps takes time and money, so this will be a long term investment with good profits. 
An example of an innovative app is the 'Are my sites up?' Web app. It's an excellent tool for clients who want to know if everything is working correctly with their website. You can get inspiration from this idea because an app like this saves time, money, and any trouble, all the while offering clients a way to confirm their website standing.
Sell Photography
If you are a photographer or you have a passion for it on the side, then you can capitalise on this area. You may have copious amounts of photographs sitting in hard drives or your computers, none of which have made you any money. 
If you are decent at the craft and you take time out to sort through them, you can sell the best ones online. 
You can use stock photo sites that pay a percentage of any download. 
Alternatively, you can also sell photos on sites that pay a flat rate instead of consolidated revenue. 
Final Thoughts
Many graphic designers are of the mindset that the only way they can earn money is by doing the work themselves. However, as we just conveyed in this article, there are plenty of ways to earn passive income using the same skill sets.
It just takes a different mindset to think about passive income. Every graphic designer with real talent can take advantage of these passive income ideas to earn some extra money on the side. 
Author Bio: By profession, Sarah Jay is a senior content manager, but in her free time, she loves to design amazing graphics that would help businesses. Also, she works for vidnado company and contributes her capability of designing for that company. 
Last update on 2023-03-09 / Affiliate links / Images from Amazon Product Advertising API