Why Digital Assets are Important for Your Business
Like you, I also don't know much about digital assets. One day I was reading a topic of the eCommerce business. In there focused on digital assets that are very important. So, I started to research.
After long research and study, I have learned why digital assets are essential for your business and how to get them. 
Hopefully, this information also helps you and upgrades your business one step.
Commonly, we always think of more visual activities online in the digital era. We decide to buy our products relying on photos and content.
What are digital assets?
A digital asset is content that is stored digitally. This can mean files with images, photos, videos, text, spreadsheets, or slide decks. The definition of digital resources is constantly expanding.
Instead of a final list of file formats that qualify as a digital resource, the digital resource can be any content, in any format, stored digitally and provides value to the organisation.
However, there are some common types of digital assets:
Photos
Video
Slide deck (e.g. PowerPoint presentation)
Excel spreadsheet
Word document
Plain-text files (such as Notepad files)
Graphics (such as logo design and other brand resources)
HTML documents (and related files, such as CSS)
Audio file
PDFs
To be more precise, Ralph Windsor, a dam expert and digital asset news editor, defines a digital resource as:
"a collection of binary data that is self-contained, uniquely identifiable, and has a value." 
Binary data is the only form of data that can be understood and performed directly by the computer. So, it is the defining feature that makes the resource a digital asset. 
This leaves us with three defining characteristics that qualify as a digital asset:
It pays the price to the company.
It is digital in nature.
This is uniquely identifiable. 
Why are Digital Assets Important for Your Business?
Since the simple truth of general psychology exists – we are now much more than before! We desire constant visual stimuli and satisfaction stimuli. 
We search for content that rewards us in some way. We keep them for putting us to good use, encouraging us to click through to a website, or leading us to the desired results in the market.
Once done correctly, the content we interact with online is designed to bring us this psychological reward. As a result, it helps us take the practical steps that online marketers are constantly targeting.
However, we do not want to talk harshly about the theoretical support of a powerful digital asset. Let's talk numbers. 
Studies have shown that articles with images online get 94% more views than non-image articles. People are more likely to remember the content they read if it contains an image. 
63% of people on eCommerce websites say that powerful product images are more important than product-specific information. 
This information means that if you want to sell products online or share information about your business, the powerful asset can turn your web traffic into your customer base or break your potential.
Additionally, in the digital age, your online presence is not limited to your website. Social media is an essential aspect of the branding and sales of many businesses. It means powerful digital assets are just as important on social media. 
Studies show that powerful images and videos can help increase your engagement dramatically! On Twitter, a featured tweet gets an average of 150% more retweets. 
This trend can be seen across almost all social media platforms, with photo likes on Facebook increasing by 53%. These images increase engagement and add visual interest to your social media and a decisive edge. 
Thus you can stand out from the competition in your business with a solid digital asset.
How to Get the Best Digital Assets?
If you are starting to build a solid digital asset, the pressure to use a digital resource can be overwhelming. 
However, there are plenty of resources to make this process easier for you. For convenience, here are some ways to create a source or great product images:
Start with your branding
Let's start with the primary and very unique Brand.
This is incredibly important.
Get your brand right, and you will maximise the return on every marketing cent you spend. Get it wrong or inappropriate, and your business will die. 
Your business will move away from the waves.
Simply put, a digital brand is not just a logo or a set of colours or images related to your business.
A digital brand is when your customers or potential customers see, hear, feel, and think about you and your business online.
Think about a few of its components for a moment.
Words, photographs, Video, Audio files, Logos, and colours.
Release a new product
Just as most marketers are permanently sitting for their long winter shakes, it's also time for you to remove the game.
Many marketers and eCommerce sites focus on analysing their sales or restoring their listings. You can do something different. They are releasing a new product.
The new year is the perfect time to do it.  
Psychologically, customers are in a "new" mindset.  
New year, new you, new resolution, new everything!
Then why not new products?  
Mentally, the building blocks are in place. Customers want new ones. Customers are ready to make new conversions. Use the new saturated mindset to sell new products.
Of course, starting with a new product or service right after the holiday season needs a lot of planning and preparation. During the holiday moment, most eCommerce sites remain extra busy managing traffic growth.
You will be able to do this as long as you are planning ahead.
The content is a currency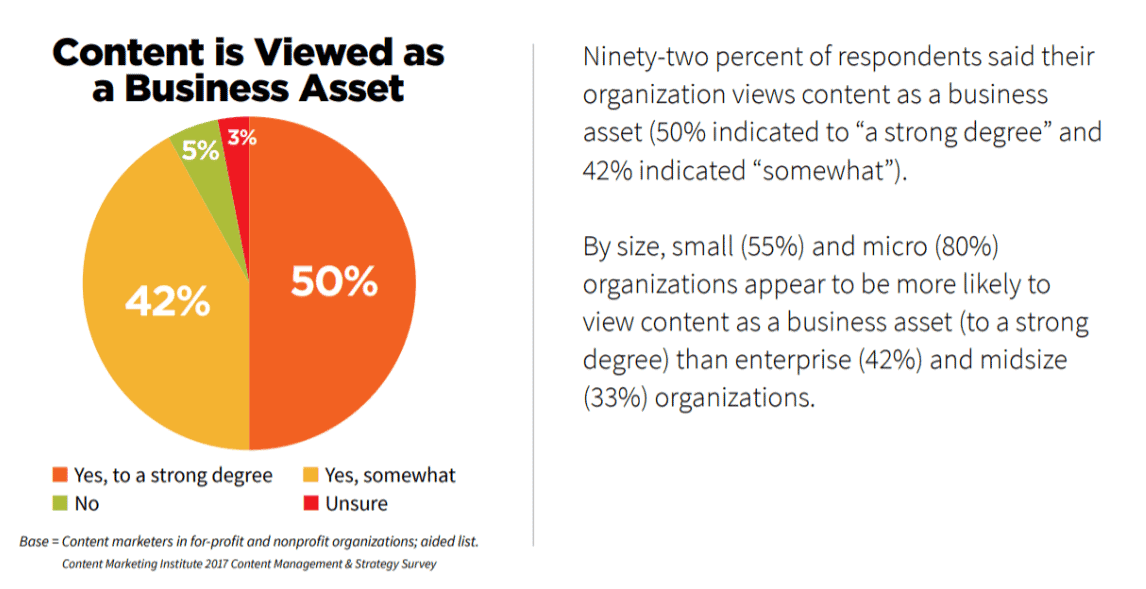 Your brand message starts with the key issues your client is facing and builds your solution. Keep your focus firmly on the customer as you build words around your solution. 
If your digital brand message is not clear, you need to fix it before spending money on digital platforms and marketing elsewhere.
An excellent digital strategist and a content creator is the set of skills you need if you are not at home.
The reality is that the content is the currency: the words, images, videos, and podcasts of building your digital brand. 
It takes time to produce the quality of your own most valuable digital marketing assets and then strictly protect them.
Photo and Video
Photo and video are the most critical parts of the digital world. Without professional photos and video, digital business is incomplete nowadays. 
Video is a more effective way to present anything like a product or service. You can hire a graphics designer or take a photo editing service from a clipping path company with standard photography and photo editing. 
And for video, you need to shoot yourself and then edit it with a video editor.
Hire a Professional Photographer
Hiring a professional photographer is the best way to make sure you get the highest quality product and lifestyle image, even if you don't have the budget. 
For every startup business, it's essential nowadays, especially for this covid time people realise more the importance of the online store. And they are now more dependent on online. 
But the main problem is online. They can't check the product or service physically; only a good product image can convert your business better. 
So if you think you should hire a cheap photographer or don't want to hire a photographer, it would be the worst decision for you. 
Professional photographers specialise in using images to ensure a great result, save your time, and capture the narrative of the right brand.
Do it yourself
Don't be afraid here – you don't have to spend a few thousand dollars for any professional camera and equipment to get great images. But don't try it without gathering any knowledge about this. 
For that, first, you need a professional camera and need a setup. You can find many video tutorials through youtube. You can check them and try to set up a professional studio setup. 
Your online store gives you a long-term benefit because you need to take photos regularly if your business performs better. 
After completing the setup, you need to spend some time to know more about this technique. In my opinion, do a professional course from uDemy or other online platforms if you can teach from a professional photographer.  
You can find many guides for taking pictures of products using a few white poster boards and natural light.
Use product images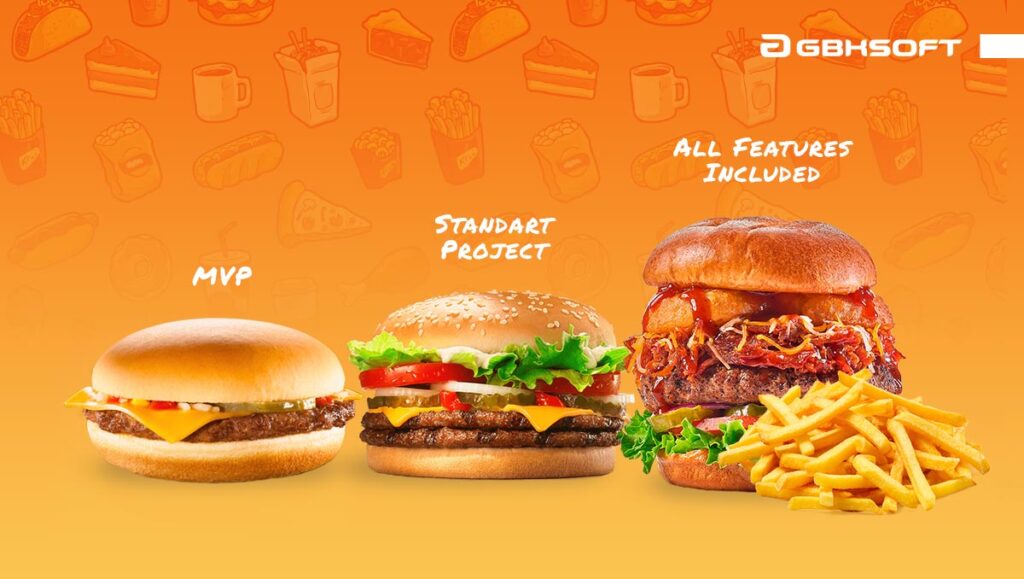 Research says a good quality image increases your eCommerce sales by up to 50%. 
Think you visit an online store and try to buy some bananas for your family member. What things do you keep in mind obviously about product images, right? 
And think like a customer how to see your product image, a Natural photoshoot or already edit images.
If you check big eCommerce sites like Amazon, eBay, Walmart, Aliexpress, you see sellers use white background images because it's the standard for eCommerce. 
Also, you can check eCommerce photo guidelines for more ideas about how to use product images for your eCommerce business. 
Suppose 500 x 500 pixels. Or if you see Amazon, then it requires at least 1000 x 1000. 
For e-commerce, third party retailers often use custom images instead of standard images. This ensures higher quality images than can be used for free.
Use stock images and videos
While not ideal for highlighting their custom flame for business, stock images can be extremely high quality and attractive. 
While many images are available for free, in most cases, you can purchase them in a very short time for a fraction of the cost of hiring a photographer. It can add incredible visual interest to your property.
You can get a free stock photo from the three websites that already gives you a professional look. You need to download your niche relevant photo, edit it with your brand name, and don't forget to credit them when you struggle with photography. 
Public Domain Pictures
PublicDomainPictures has two levels of downloads, standard resolution images are free, and higher resolutions cost 10¢ or less.  
Free Images has a CC0 public domain license, although some images will require property and model release forms for commercial use.
Free digital photos
Free digital photos have a vast collection of high-quality images. The specification of the source of the image is required, but a link is not required.
Most 400 x 400 images are free with larger images for a reasonable fee Images cannot be used in the logo.  
The standard license covers many potential uses, but an extended license is required if you plan to use the image for packaging, physical products such as bonds, or marketing materials.
Morguefile
Morguefile has an extensive collection of 350,000 free photos.  
You can use any image for commercial purposes. If any photo is used without modification (or editing it) in any way, you should include only the attribution (no link).
Final Words
Hopefully, you have an idea of why digital assets are essential for your business and how to get a good digital asset from the article.
It is clear that digital assets are essential to your business, and you can promote these with very little time and effort. 
Contact some professional websites if you want to help take your website or marketing efforts to the next level with powerful visual resources and more. 
They can help you take your online presence to the next level with various custom digital marketing solutions.