Web Page Optimisation and Website Performance Monitoring
Website performance monitoring is essential for understanding which parts of the website need improvement and helps improve web page optimisation.
Emphasis is being laid on website performance monitoring because the internet is accessed from computers alone and cell phones and mobile devices. Speed has become a deciding factor in the field of the internet as elsewhere. 
The users mostly reject a slow website or a website that takes too much time to load in a web browser.
Website performance becomes even more critical if a website has regular visitors. A website will never want to lose visitors because of a technical snag.
Website Performance Monitoring: What Factors Affect Website Performance
Website planning is the preliminary step to be followed before designing a website. Web page optimisation is an integral part of website planning. 
Website performance is generally seen as the speed at which a website responds to a query. Most websites have images.
The speed at which these images load into a web browser affects the overall performance. Most websites display affiliate links or advertisements. These advertisements, too, sometimes hinder the speed of a website.
Incorrect HTML codes in the websites prevent websites from getting appropriately indexed in search engines and prevent the website from loading correctly on all browsers. 
Improving Website Performance through Web page Optimisation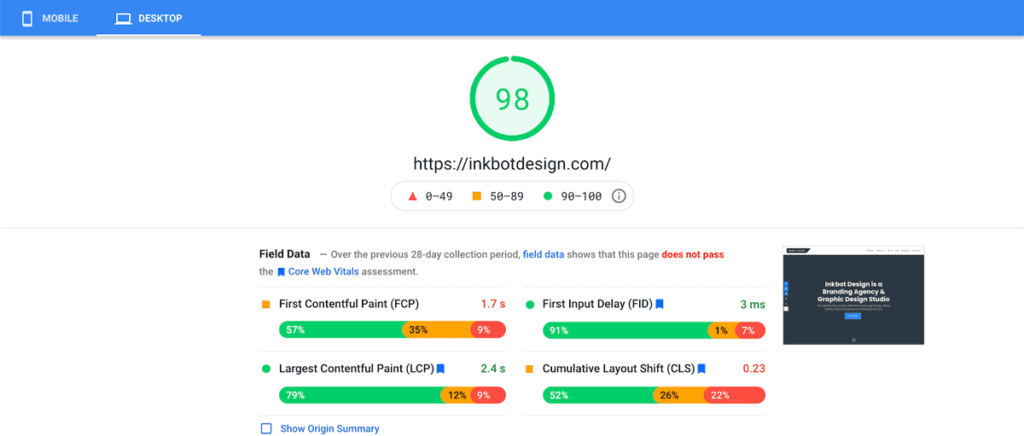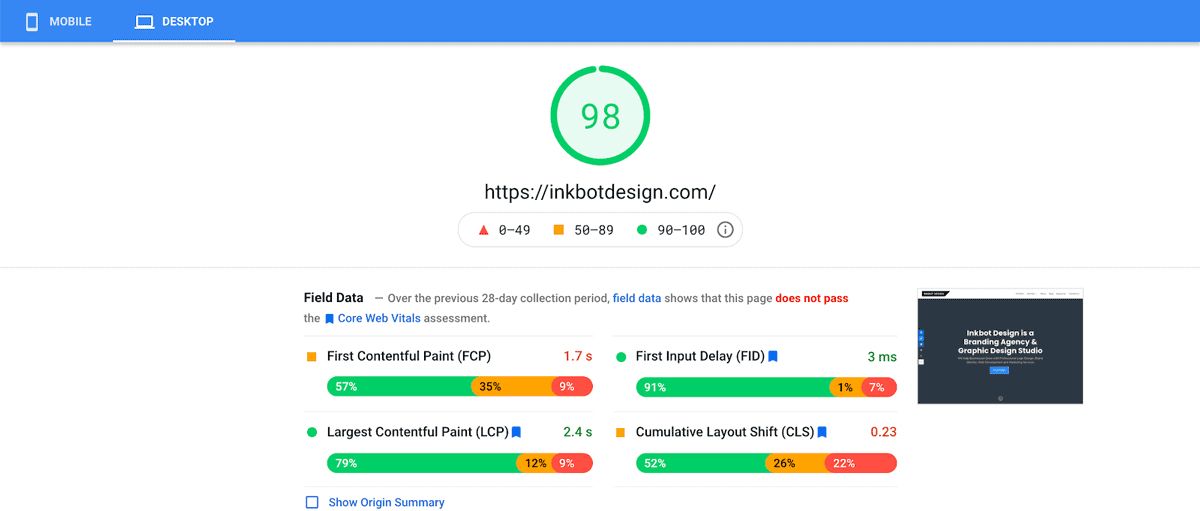 Web page optimisation refers to designing web pages to improve their performance in search engines. 
Several factors must be considered when optimising web pages, but the web page's content plays the most crucial part.
Role of Content in Web Page Optimisation
The web page content is essential to observe when optimising a website. The rule here is to be as target-oriented as possible. 
The content should be framed around targeted keywords and discuss a particular central theme. You must deploy various keyword variations of one or two primary keywords to gain a more targeted audience.
Include the Most Important Keywords in the Title
The web page title must focus on the primary keyword phrase around which the content has been framed so that the title leads a more target-oriented audience to the web page. 
A target-oriented audience helps the web page in several ways. 
Such visitors stay longer on the web page, increasing the web page's credibility in search engines. Also, they are likely to buy a product on the website as the website becomes a trusted source.
Keyword Brainstorming Before Keyword Research
Before relying on external keyword tools, SEO writers should practice a little independent brainstorming. Looking at the article's topic and outline, what are the top 5 keyword phrases that come to mind? 
Remember to think like a reader: what exact terms would readers search for to find the article? What questions or concerns does the article address?
Avoid stuffing an article with barely relevant yet popular keywords in the hopes of attracting readers. 
Once they see that the content is not exactly what they're looking for, they'll quickly navigate away from it without staying to click on any ads or become repeat traffic.
Online Keyword Research Tools
Once a writer has brainstormed keywords, it's time to take advantage of online artificial intelligence. Internet keyword research tools like Google AdWords can help SEO writers find synonyms and alternate keyword phrases to ones they already have.
An SEO writer doubles his or her chances of being found by Internet traffic by incorporating similar yet distinct keywords into an article, such as "alphabet recognition for kids" and "preschool letter activities."
Mix High CPC With High Search Volume
Most sound SEO techniques involve mixing high-cost-per-click keywords with those that garner a high volume of monthly searches. 
Upon pulling up the Google AdWords tool, the search volume automatically appears. Still, to see the CPC of the keywords, a user must choose that particular column to display the results.
Assess Competition for SEO Keywords
Another thing that SEO writers can never forget is keyword competition. Content with too much competition will get buried, so writers can increase their likelihood of getting Internet traffic by choosing keywords for less competition.
Writers can perform a Google search for an SEO keyword phrase in quotes to assess the competition. 
If it appears that there is an angle of the topic that isn't adequately addressed by the first few pages of results, then the article is bound to be successful. Make sure to tweak all keywords to describe the unique angle or position taken by the article.
Search engine optimised content revolves around keyword usage. Finding good keywords to use is done through independent brainstorming, researching SEO keywords online, blending high CPC and search volume, and choosing low-competition keywords and phrases.
Image Optimisation
Another critical aspect of any web page is the images on the web page. Images can be added as a supplement or as a background image to the web page. 
Try to keep the image size to a minimum by providing it with just the required resolution and intensity. Large images will increase the overall load time of the website.
Rectify HTML Errors
Broken links, CSS errors, and HTML faults weaken website performance and obstruct the flow of reading from a visitor's point of view. 
There are several free online HTML validation services available that check for errors in the HTML of a web page. 
Internal Linking helps Web Page Optimisation
When indexing, search engines tend to emphasise internal linking through a web page. Always provide internal links to other related pages on the website using proper anchor text. 
It is also convenient for visitors to read through the website if they find relevant internal links. The written anchor text must be strictly relevant to the content it links to; otherwise, it won't be counted as a genuine source.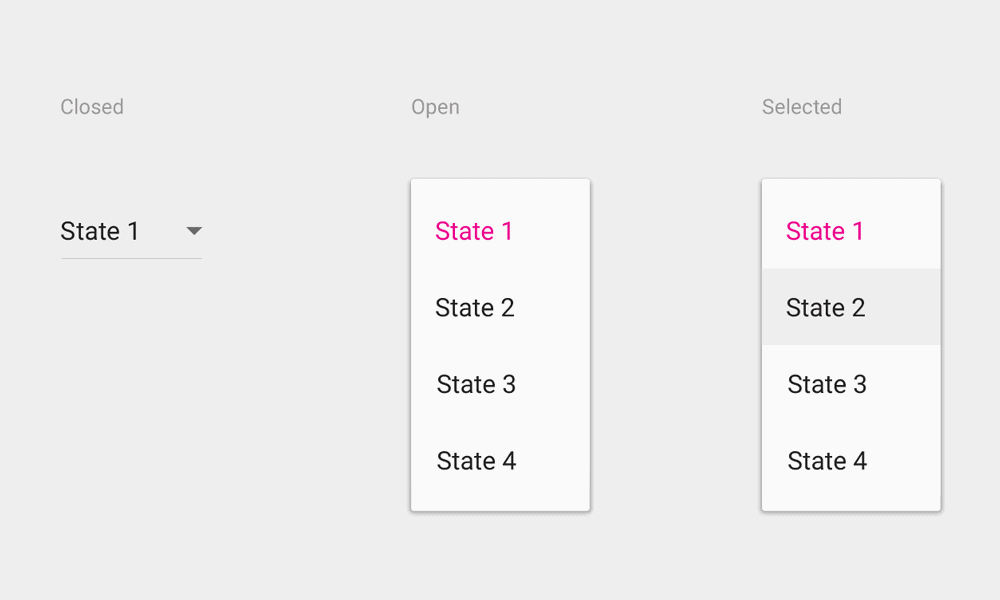 Website navigation forms an integral part of effective website design. Learn various web page navigation tips for an effective website navigation system.
The ease of using a website sometimes stands as the difference between the performance of portals in the same niche. 
Website navigation is an integral part of the website designing process. Allowing the users to navigate easily through the website effectively increases the time visitors spend on the website.
Visitors who reach the website through a search engine will search for related information on the current page rather than going back to the search engine. 
A healthy web page navigation system allows these visitors to browse through the web pages without finding those pages through a search engine.
Planning the web page navigation system of a website should be done when planning the website. 
Various navigation techniques can be deployed in a website depending upon the niche the site belongs to or the number of pages on the website. 
The goal is to let a visitor get all the website offers related to the topic that has brought the visitor to the web page.
There are various methods by which you can put up an effective navigation system on a website. 
These methods include the provision of a navigation bar at the top of each web page, a drop-down menu containing links to various pages or categories of the website, interlinking of web pages by the use of internal contextual links, a small bunch of links at the bottom of each page, a column for related links at the bottom of each page and many more.
Always provide a complete sitemap of the website, which contains links to all sections, subsections, and essential pages.
A top navigation bar contains only the vital links of the website, such as the categories, the contact information, and the home page URL.
If the website has many categories and registers many hits for each of these, a second top navigation bar could be used containing links to the top sections of the website.
A drop-down menu is handy if each section on the top navigation bar has an equally important subsection.
Use sidebars to expand the 'categories' section of the website. Provide links to the popular or most recent pages in each category.
At the bottom of the page, use a horizontal list of links leading to the contact information, privacy policy, and home page URL. Let this list be displayed on each separate page of the website.
Use Contextual interlinking to lead visitors to the related pages on the website.
Design the website layout to allow various sections on a web page to display links and essential pages.
Make sure that the link to the home page is displayed on every separate web page.
Always leave scope for additional links if planning to expand the website by adding more web pages.
Importance of Contextual Internal Linking for an Effective Website Design
Website navigation plays a vital role in website design. Contextual Internal linking helps optimise the search engine of the different web pages on the website. 
The critical thing to remember while interlinking the web pages is carefully using the anchor text that leads to another related page. Ensure the anchor text is relevant to the content on the web page.
An even better approach would be to use the primary keyword of the web page as the anchor text. 
A healthy website navigation system helps visitors get involved in the website. They stay longer on the website and explore it. 
The longer a visitor stays on a website, and the more pages are visited, the better its search engine ranking. 
Hence, it becomes essential to provide a healthy website navigation system while designing the website.
Use of Meta Tags
Because of the abuse of this service to rank higher in the search results, meta tags have been considered not helpful as an on-page optimisation technique, but some search engines still use meta tags to rank web pages. 
Also, meta tags are used for displaying a summary of the content on the web page.
Content Management for Web page Optimisation
Using the right keywords is not the only aspect of managing the content for web page optimisation.
Keep in mind that the keywords are not overused on the web page. This is regarded as keyword stuffing. Frame similar sounding keywords and use them around the primary keyword.
Summary
Web Page optimisation is an essential step in designing a website. A website is only as good as its web pages. 
Web page optimisation leads to the website performing better on the internet amongst millions of competitors. 
Improving a website's performance is essential to keep gaining visitors to it. 
Off-page optimisation is as necessary as on-page optimisation, which together results in a better website.
Author Bio: Bianca J. Ward used to be a divorce coach, but now she is a professional essay writer at EssayWriterFree, where she provides people with qualitative works. Besides, she is a passionate photographer and traveller who has visited 52 countries worldwide. Bianca dreams about creating a photo exhibition to present her works to others.