22 Ways To Fix a Website's High Bounce Rate
Bounce rate is the percentage of people who visit one web page and leave immediately. You want to keep this as low as possible. 
You can do this by making sure that your content is interesting. For example, you can use images, animation, and video. These things help you to stand out from the competition. 
Also, make sure that your web page is easy to navigate. Keep the page design simple. Make sure that your web pages are responsive and mobile-friendly. Mobile traffic is multiplying. You should make sure that your website has a mobile-friendly design.
If you're reading this, it's probably because your website's bounce rate is higher than you'd like.
Whether you know it or not, every single website you visit, including those of big brands, has a bounce rate. 
Why does your bounce rate matter? A high bounce rate often indicates one of two problems: 1) Your web design isn't clear enough, or 2) Your content is too basic. 
Either way, it's time to fix it. But let's break down both of these common causes further to give you some more concrete ideas for reducing a high bounce rate.
Your website's bounce rate is an excellent indicator of how well your site performs. But there are some things you can do to improve it.
1 – Improve User Experience on Your Site
Your site should be easy to navigate and intuitive. Your audience should feel a connection with your brand. The first thing people do when visiting your site checks your navigation menu. They should be able to find what they are looking for easily. 
Users should also feel like they have some control over the page. When people come to your site and feel no control over their experience, they may feel like they can't interact with your content. 
A lack of interaction leads to a high bounce rate. So, the more a user feels like they have a say in what happens on your site, the better.
2 – Optimise Your Website for Search Engines
There's a lot to consider when you're looking at website optimisation. But, if you're willing to make an effort, you can increase your website's SEO ranking. 
Start by figuring out what your keywords are. Many people don't think about it. Once you have identified keywords that your target audience searches for, find pages on your site that rank highly for those keywords. 
These pages are probably already optimised, and they can serve as a good starting point. To continue your optimisation efforts, keep a close eye on your competitors. Are they ranking for keywords that you're missing? What would it take to rank for those terms?
3 – Build Trust With Your Customers
If a visitor doesn't trust you, they're not going to stick around long enough to make a purchase. The challenge of online shopping is that the purchase process must be as simple as possible. 
You can't expect your customers to go through a lengthy onboarding process before purchasing.
When we build trust with our customers, we can build a relationship with them. It is crucial to establish credibility. This is true for any relationship, but you must demonstrate credibility when building a relationship with customers interested in your brand. 
Your customers must be able to trust you because if they do not trust you, they will bounce from your website and never come back. You can do this by establishing trust early on and making sure that you keep your word.
4 – Focus On Your Unique Selling Proposition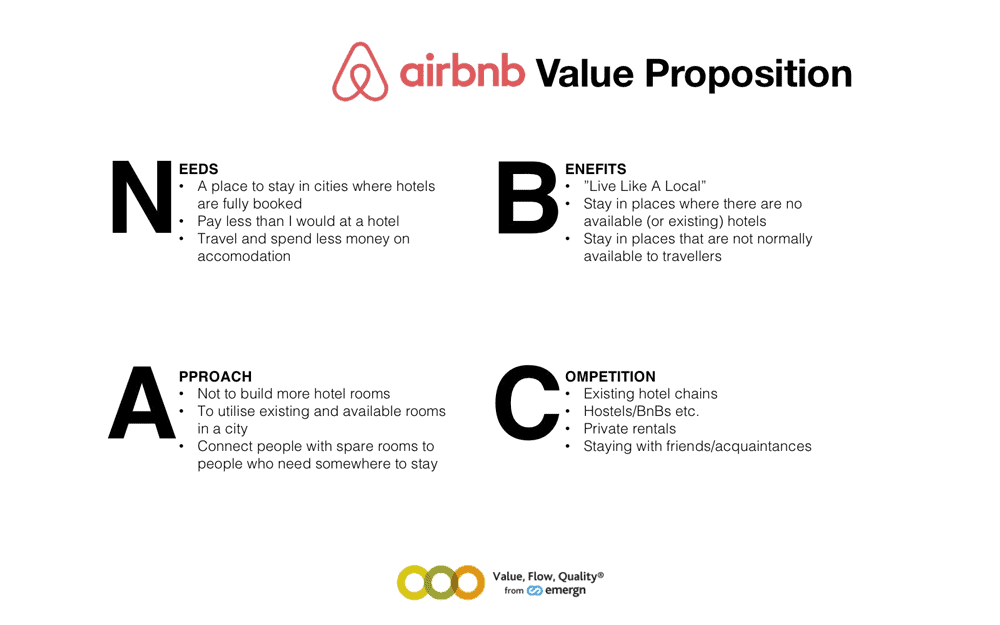 Many online retailers focus on adding more content to their website without considering whether it is relevant to their customers. 
Customers tend to land on a site and spend very little time on it before clicking off. To reduce this high bounce rate, you need to determine what your target audience wants. 
You can start by asking yourself questions: 
Whom am I targeting with my product? 
What problems can they solve? 
What do they want? 
What do I want them to know? 
What will help them become more successful? 
Then create a unique selling proposition (USP) relevant to your target audience.
5 – Sell Through Content Marketing
Content marketing is a popular strategy to help drive online traffic and build credibility. It's such a popular strategy that even a Content Marketing Institute organises conferences and awards to recognise excellence in the field. 
While the term "content marketing" may conjure up thoughts of blog posts and white papers, content marketing includes various tactics, including videos, infographics, podcasts, case studies, and even social media. 
In addition, it's a strategy that's proven to work. In the past five years, content marketing has seen a 300 per cent increase in the use of the term itself.
6 – Create an Incentive Program for Your Website Visitors
A common mistake business owners make when creating incentive programs is offering too many choices and options. 
A study published in the Journal of Consumer Research suggests that the more choices offered to participants in an incentive program, the less likely they are to participate, leading to a high bounce rate. 
To avoid the problem of having too many choices, consider the following questions:
How important is the program to the overall success of your business?
What is the best reward for my visitors?
Is there an incentive or reward that could be the perfect fit for my website?
7 – Give Away Freebies
In a world where digital content is the lifeblood of almost every company, one of the most effective ways to attract and convert customers is to offer free content. 
It doesn't matter what type of content you're giving away—free ebooks, webinars, white papers, or case studies. It's often better to give away a lot of free content than a smaller amount of premium content. 
But what kind of content should you offer? That depends on the type of your business. If your product is highly technical, it's usually good to give away white papers and other documentation about the products or services. 
On the other hand, if you sell a lifestyle product such as a meal-delivery service, it's probably a good idea to provide ebooks and videos that give tips and advice on using your service.
8 – Give Away Promotional Discounts
Your goal should be to get someone to continue engaging with your website so that they will stay on the page and not click away. If they do, they have a reason not to engage further. 
So what are you giving them that they can't get somewhere else? What do they get if they're willing to spend a little more time on your site? Do they get something that they'll love? Something that they'll look forward to using?
To increase conversions, make sure you give away discounts to entice people to your landing page. For example, you want to give away free shipping or a free trial to reduce a high bounce rate. 
But make sure you're offering a discount that the target audience is interested in. For example, if you're selling a gym membership, don't offer a 10% discount to men in their twenties—you should be giving them a 50% discount instead.
9 – Create a Loyalty Program
One of the reasons why loyalty programs are so successful is because they provide incentives for members. 
Consumers that are given a chance to accumulate points and gain access to products and services they may not otherwise be able to afford are more likely to stay loyal. 
These programs can be as simple as giving away discounts or as complex as providing exclusive access to specific events, offers, and promotions. 
They can be offered on a company's website or via a mobile app and include various incentives, including cash back, free shipping, or access to special events.
10 – Create a Referral Program
An excellent way to get customers to return is through a referral program for online businesses. 
When a website visitor takes a specific action – such as signing up for a free trial or subscribing to a service – that site sends an email to the visitor to know they've done so. 
The goal is to encourage them to share the site with others they know. Many companies, like HubSpot, even reward website visitors who refer other customers. These rewards can come in the form of discounts or additional complementary services.
11 – Focus on Offering High-Quality Products
We all know that content is king, but you need to consider your website a real business with a profit motive. 
Think of yourself as a retailer who's selling a product or service. Are you trying to sell it cheaply and quickly, or are you making it as high quality as possible to attract your target audience? 
Your target audience includes people who are serious about their careers and about building a successful online business. Do you want to build a brand trusted and valued by those people? It would help if you spent time crafting your message. Make sure it's good because nobody will be interested if it's not.
12 – Make Your Website Mobile Friendly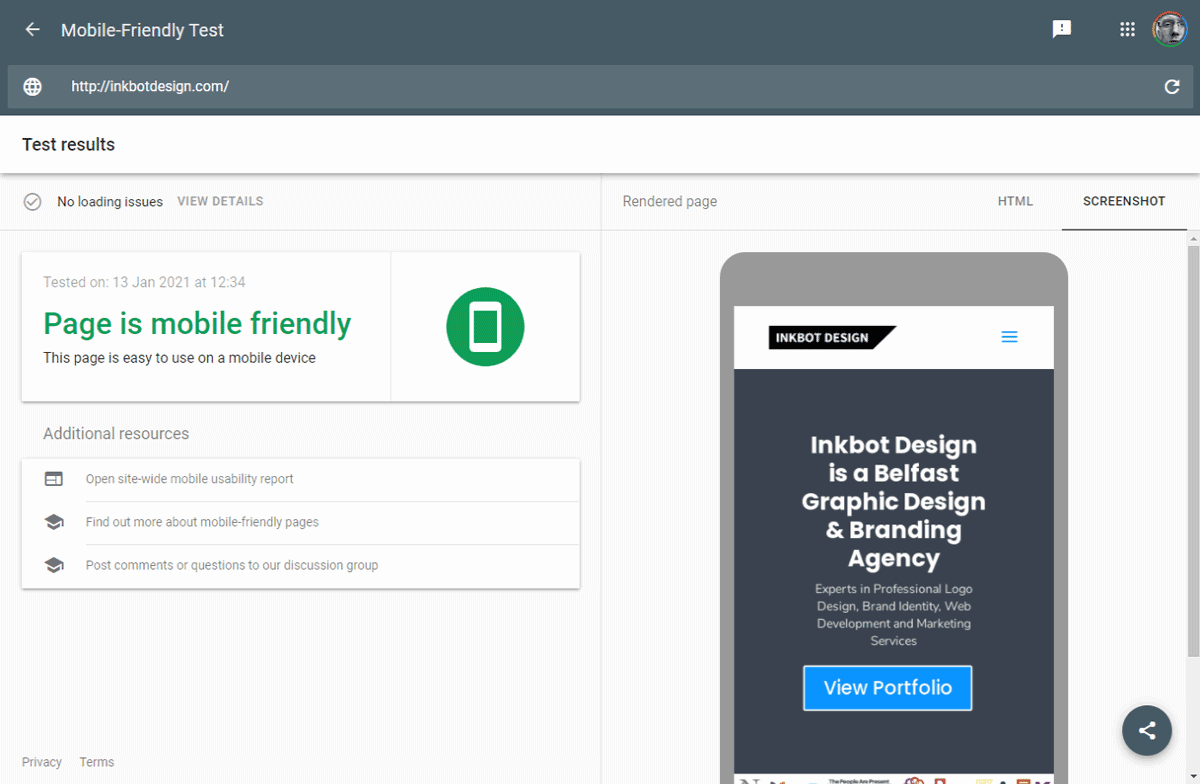 One of the reasons for a high bounce rate for a site or web page is poor user experience. If people come to your site only to leave without viewing anything, your website fails. 
It doesn't matter how beautiful your website is. If nobody wants to stay on your page, you will see a high bounce rate.
So make your website mobile-friendly. This will increase the likelihood of converting your visitors into customers. 
It is tough to navigate a website that has been made specifically for the desktop screen. It will be difficult for the user to navigate the website and make a purchase on the go. Having a responsive website will help your conversion rate.
13 – Create a Community Around Your Website
A website that serves a specific purpose is only helpful if others find it useful. Having a website that focuses on a narrow but important purpose isn't beneficial unless there are lots of people who agree with your point of view. 
It's like having a message board for a specific topic—if no one's using the board, there's little reason to join. You'll need to create a community if you want to grow a large audience that will keep coming back.
14 – Offer Customer Service
Your customers don't like it when you send them off without follow-up after they submit a contact form or request a quote. 
If you want to ensure they do not forget about you, offer customer service so they know you care. And it's a good idea to offer it so that you can deliver it quickly and effectively. 
When you have questions about your product, it can be tempting to ignore them or send them to a general email address. But by answering all of the questions they may have about your company, you allow your customers to see that you're human and take customer satisfaction seriously.
15 – Provide Frequent Updates
When you write a story, your reader's interest peaks when you tell your story, but when you stop telling your story, the interest of your readers begins to fade. 
So the key to keeping your reader's interest high is to tell an exciting and compelling story. Readers want to hear the details of a story, so make sure that you tell the whole story. 
The details you include in your blog posts are called "hooks." Hooks make the story more exciting and captivating. Hooks are your main point. The hook is a small detail that gives the reader a reason to read the rest of the story. This hook is essential as it keeps the reader reading.
16 – Get Customer Feedback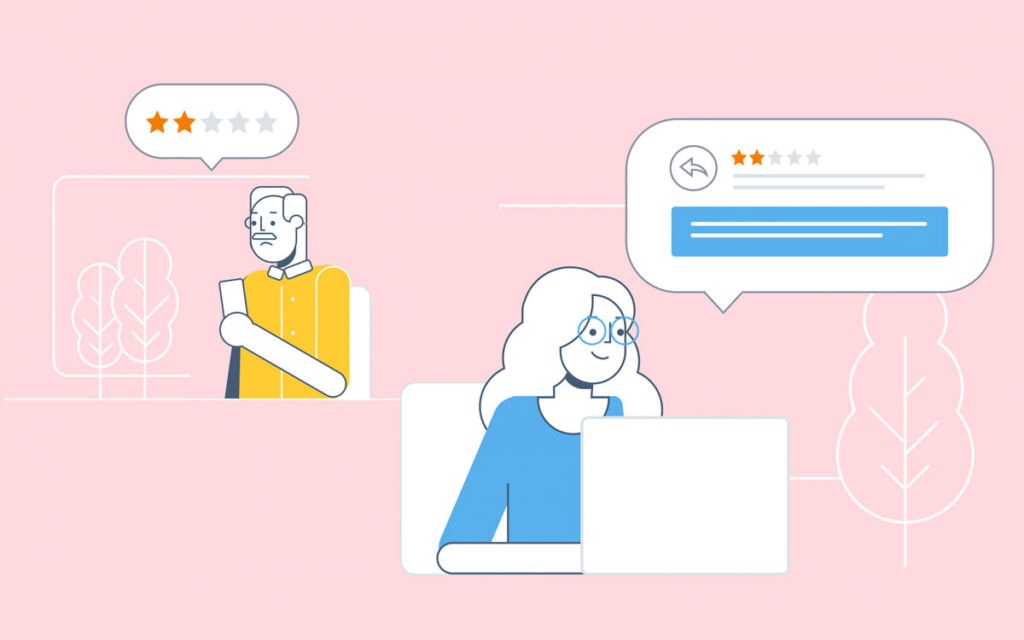 I can't tell you how often I've tried to figure out why my site wasn't converting, and it's always the same thing. When I look at the historical statistics, I see that only 10 per cent of the people who visit my website come back for another visit. I have no idea what they're doing there, but I know I'm losing half my potential customers! 
So when I do figure out what's going on, I change it. Now I'm getting between 40 and 50 per cent return visits. I didn't make any changes—I just started asking for more information from my visitors. 
I started asking them what they were looking for on my site, and then I asked them what they were doing after finding what they needed. Then I asked them if they had questions about the products. And it made all the difference in the world.
17 – Find New Ways to Promote Your Website
One of the best ways to promote your website and attract new visitors is to write articles for other websites. 
Websites like HubSpot (the most significant software provider for inbound marketing), Buzzsumo, and Shareaholic have free tools to quickly find articles on similar topics and post them on your site. 
You'll be able to create links to these articles back to your site, making your content a link-worthy and trusted resource.
It's easy to overlook something that might be helping you grow your business. A free product or service you've never even thought about maybe the thing that's giving you an edge. Or perhaps, it's just another way to drive more traffic to your website. 
Maybe you're getting a kick out of using a new social media platform and sharing your content there. Try to stay open to all kinds of ideas. This is your chance to gain a competitive advantage.
18 – Be Consistent
How can you expect anyone to stick around if you've got a website and don't have a clear message about what you're all about? 
A strong brand and consistent messaging are essential, but consistency is critical for your site. 
Having a consistent logo, design, and colour scheme across every page of your site means that your customers will feel more comfortable on your site, which will mean they'll stay longer, click through to additional pages, and become repeat customers.
19 – Don't Ignore The Basics
Make sure it's easy to find what you're looking for. For example, you can add a menu button to the bottom of the page so people can easily find it. 
Another strategy is to add a search bar to your pages. These are just two easy ways to improve your page's usability. It can be pretty simple to add these essential elements to your site, but be careful not to overdo it. The point here is not to bombard your site with useless features. Be purposeful in how you use your site.
20 – Focus on Quality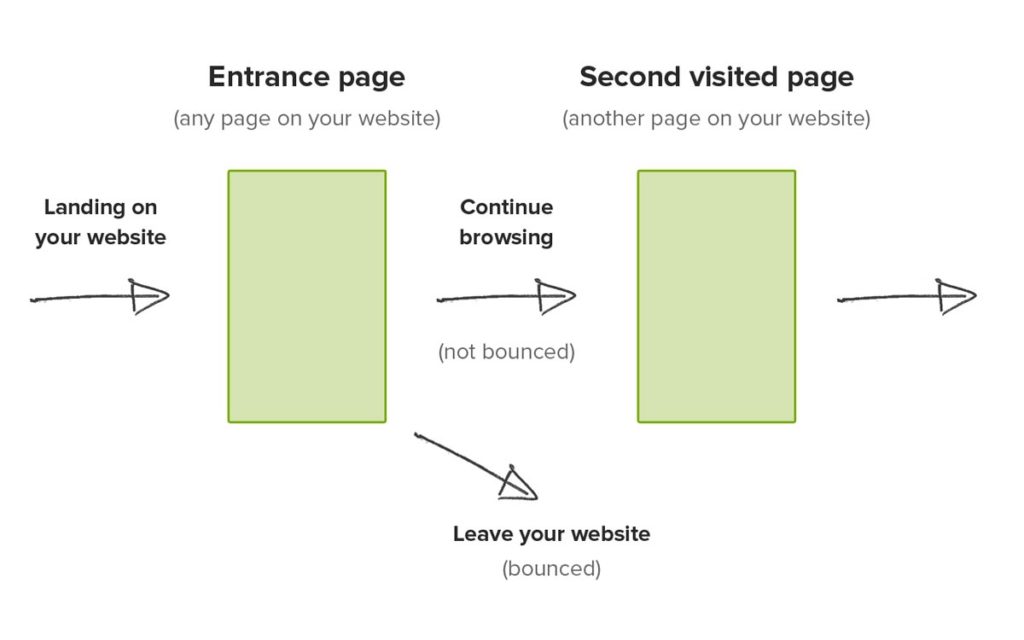 On the subject of a high bounce rate, it's always important to keep an eye on it. After all, if a visitor bounces because the website looks unprofessional or not aesthetically pleasing, it will make it easier for them to click away and move on. 
However, it's not always easy to figure out why people leave your website in droves.
Every company, website and landing page needs a unique style to stand out in the crowd. One of the most basic ways to give your site a personality is choosing colour and font. 
Web design and usability experts agree that using a limited set of colours that match your brand and fonts that represent your brand and reflect your target audience can help you increase your brand's impact. 
Using a single colour for the background of your site or page can create a consistent look and feel that will enhance the user experience. 
Choosing a simple sans serif font like Helvetica, Arial or Verdana can convey authority and professionalism while keeping the page's overall look simple. Use bold colours to emphasise the critical aspects of your page and limit text to one or two colours.
21 – Stay Ahead of Your Competition
The second best thing to do when creating content is to do everything possible to ensure that your competitors can't outdo you. 
In the digital marketing world, it's all about search engine optimisation (SEO), and one of the most critical aspects is content. 
The more engaging the content, the more likely it will rank higher on Google. By making your content highly shareable, you increase the chance that people will want to share it. Then you can use the social sharing feature to spread the word.
22 – Work Harder
For a long time, a high bounce rate has been regarded as an ugly number on the web page performance report. However, there are many ways to interpret and measure it, as we've seen. 
Some web page optimisers see bounce rate as a measure of a poorly performing landing page, and that's not always the case. 
With a bit of effort, a high bounce rate can become a valuable metric to monitor a site's health, but if your site is experiencing a high bounce rate, work hard to reduce it.
Conclusion
In conclusion, the best way to prevent a high bounce rate is to improve the user experience and reduce friction on your landing page. This requires two things: superb usability and high-quality design. 
To improve your site's usability, you must remove all distractions and provide a clean, streamlined interface that keeps users on your page, where they expect to find answers to their questions. 
In addition, you should eliminate any confusion that can prevent visitors from performing key actions. If you've ever had a "Bounce Back" error on your web browser, you know the frustration of being taken to a different page after completing an action on your site. 
To keep your visitors on your page, avoid the "Bounce Back" issue by removing unnecessary links from your site and creating simple navigation.
Learn how to turn your website into a high converting machine by taking advantage of these top-notch strategies to reduce a high bounce rate.