The Impact Of Web Design and Hosting Choice On UX
A website is perhaps one of the most important things a modern business has to possess. 
We live in digital times, and unless you're down with the latest tech, you're going to miss out on a massive market, more than a few flourishing opportunities, as well as a significant chunk of your user demographic. 
Now, while it was enough to have a website in the olden days, today, if you don't have a gorgeous website, it's like you don't have one at all. 
Yes, even no website at all is better than a bad website, so it's safe to say that you'll have to prepare your pocketbook if you want to be the best of the best. 
There are more options than you can imagine, all of which popped up in the past couple of years, and these days, the range of websites is so diverse that you can create something truly unique without straying too far from the norm. 
If your website users have to use your clunky or poorly designed website, it might drive them away from your business entirely. 
What is a modern business owner do if they want to have a top-tier website? The answer is to invest in proper web design and hosting. 
Below, we'll outline how web design and hosting affect your UI/UX, how you can make the most of it, and provide a fantastic service to the people who visit your website.
Web Hosting Explained
The web hosting you pay for determines quite a lot about your website and your company as a whole. In essence, web hosting and its associated costs are merely the electricity your site needs to operate smoothly. 
The better the hosting, the better the response of your website. Websites usually operate through proxies, which act as intermediaries between the client making the request and the server providing it. 
All websites are hosted on servers, and the better placement you get on that server, the better the functionality of your website will be – so you should always go for the higher-end option. 
Getting such an option ensures that you're going to get a priority spot in the server, making your overall network latency and TTFB (Time to first byte) that much better, faster, and more optimised. 
What is Web Design?
The overall web design of your website is the second frontend part and is as important as your logo. 
While the backend consists of web hosting, the website's design is what your users interact with and come across. In more simple terms, web design is the overall appearance and layout of your site. 
A properly designed website will do a great job attracting your prospects and keeping them engaged with your website. 
If a website is beautiful, looks inviting, and is fully operable – it will make a seismic shift in your user retention. 
What is Site UX? 
UX means user experience. Now, in technical terms, UX is the connective tissue that enables your users, prospects, and visitors to engage and use your digital product or website. 
Through UX optimisation, you can maximise the overall user experience on your website, ensuring that your visitors understand all the features on your website, how to use and navigate it, and learn a bit about your products and services as a whole. 
Take, for example, a website such as Yahoo.finance and Amazon.com. Both are top-rated websites in the digital landscape, but you'd have to admit that one is far easier to use than the other.
Amazon is an eCommerce website, while Yahoo.finance is more of a portal or digital media – that's a given – but put yourself in the perspective of someone who doesn't have extensive knowledge of how the digital realm/websites work. 
From this perspective, you'll see that the more accessible a website is to use and navigate, the more likely people are to traverse it. 
How Web Design and Hosting affect UX
Hosting might not seem like a hugely important thing in UX, but you'd be dead wrong to assume so. 
Hosting is just as important as web design for more reasons than one. While web design makes the website look beautiful, visual appeal is not the only thing you should worry about if you're trying to establish a top-tier service.
Speed is essential in every website, and no matter how good it looks, it will fail if the website is slow. 
People aren't too keen on waiting more than a couple of seconds for a page, widget, or website app to load – and that's why you'll have to ensure that everything on your end is as lighting fast as possible.
Be that as it may, we can't understate the importance of looks either. The better a website looks, the more people will want to interact with it, but the faster it is, the more people will partake in engagement and interaction.
The Connection Between Hosting and Web Design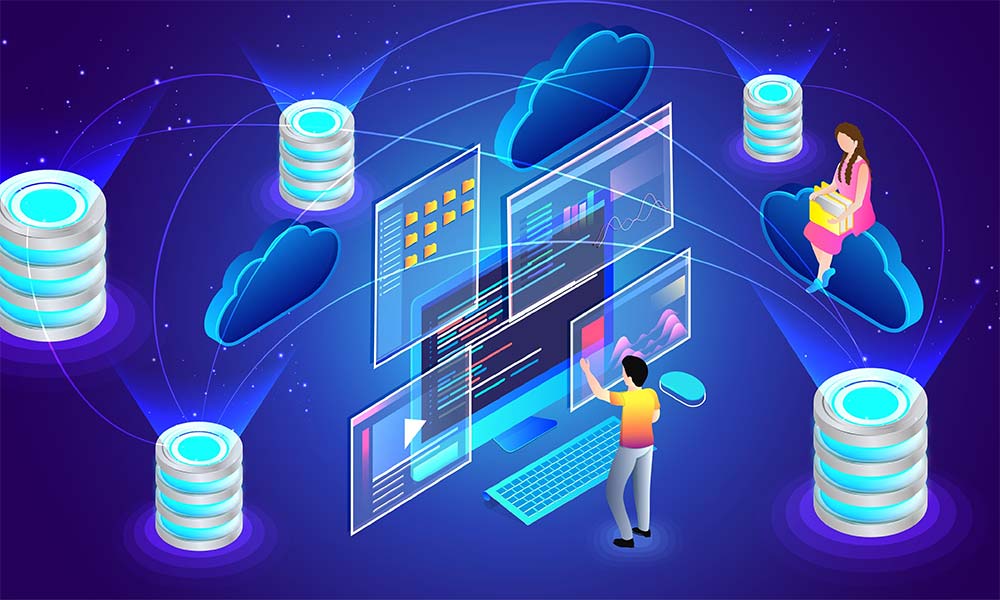 Just because speed and design are critical for UX doesn't mean there is no overkill. 
Having too fast a website has never been nor will ever be an issue, but you'll have to remember that the more elaborate your design is, the more space it will take, meaning that your website will probably be a bit slower.
Unless you shell out for top-of-the-line hosting service and rent out great space at exorbitant prices, you'll have to strike the perfect balance between beautiful design and optimal speed. 
Luckily, at the moment, minimalism is one of the most buzzing design styles when it comes to website design – so you're probably going to have an easier time finding that balance. 
As things stand, the general design practices you should implement in your website depend on your hosting capabilities. 
You can't implement overindulgent and over-the-top design elements into your website without proper hosting. 
Developers and Hosts Need to Work Together 
To find the best web design and hosting, you're going to have to ensure that the website hosts work with the developers. 
It ensures that the two will function in harmony and that both sides of the coin will be as streamlined, optimised, and as polished up as possible. 
The right aesthetic and design are just as important as the proper server setup and coding for UX. 
Getting your developer and host to work together is the best way to maximise performance, all the while keeping your website looking fresh, crisp and appealing to the average visitor. 
Now, if you outsource these two things, it might be a bit more complicated, but it's something you should look at if you want to ensure that everything runs as smoothly as possible. 
Find The Right Hosting Option for Your Needs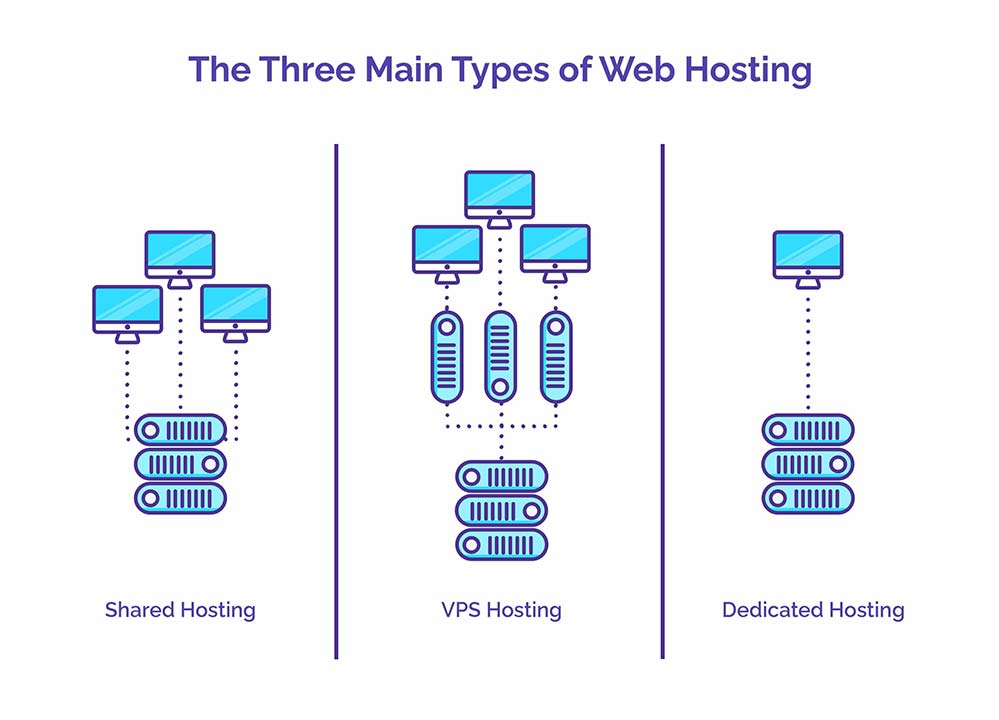 It may come as a surprise if you're a first-time website owner/developer, but there are numerous types of hosting for websites, all of which have their respective pros and cons. 
Below, we'll outline the four most common types of hosting and give you a brief explanation of each one of them.
Shared hosting is, without a doubt, the most affordable type of hosting available. 
However, it's far from an ideal option if you're looking for speed, as it means you're sharing server space with other websites, and as they gain traction, the network can get clogged very quickly. 
Virtual private server 
VPS hosting is a smart option, and it's right in between shared hosting and dedicated server hosting. 
You technically share server space with others in this hosting option, but you have a unique and exclusive spot for it. 
It's ideal for smaller websites that seek space and customisation, as this type of hosting cannot handle large amounts of traffic. 
Dedicated server 
A dedicated server is the premier option for website hosting. It means that there's a dedicated server running your website and only your website. 
It's ideal for all kinds of websites, but it's a bit on the more expensive side of hosting options.
Cloud 
The cloud is a buzzword at this point, and it entails virtual space. 
Cloud hosting means your website is hosted on a cloud server. It's great for speed, good at handling traffic, offers much space, and is fully scalable. 
The best hosting option depends on your unique needs, wants, and requirements. To find out which type of hosting is the best for you, you'll have to come up with some requirements. 
A dedicated server is the ideal option for a vast corporate website that hosts a lot of data, requires tremendous speeds, and handles much traffic. 
That's ideal for enterprises, large eCommerce storefronts, and corporations. 
If you're running a small scale website that doesn't require a lot of space and sophistication and doesn't handle the traffic – shared servers might be your best bet. This type of hosting is ideal for local websites, small blogs, and one-pagers. 
For running a slightly smaller operation, cloud hosting or VPS hosting will do the job. 
Both are well adept at handling mid-sized traffic and data, but out of the two, cloud hosting is more capable and customisable, while VPS hosting is more affordable. 
Cloud hosting is more adept at handling more significant traffic, data, and customisation, making it a good option for mid-to-large websites such as big blogs, small eCommerce stores and local businesses. 
VPS hosting is better suited to handling small-to-mid-sized websites that have exceeded the capabilities of shared hosting. 
In essence, the best out of the lot regarding capability, customisability, and performance is dedicated server hosting, but it's by far the most expensive option.
Professional Imagery is Important 
First impressions matter, and if you want to make the best first impression possible on your visitors, you'll have to give them some fantastic images. 
People will always respond far better to unique photos, illustrations, and imagery – bringing your business closer to them. 
These days, it's all about creating a connection with the customer, and professional imagery is one of the best ways to start etching that connection in the hearts and minds of your prospects.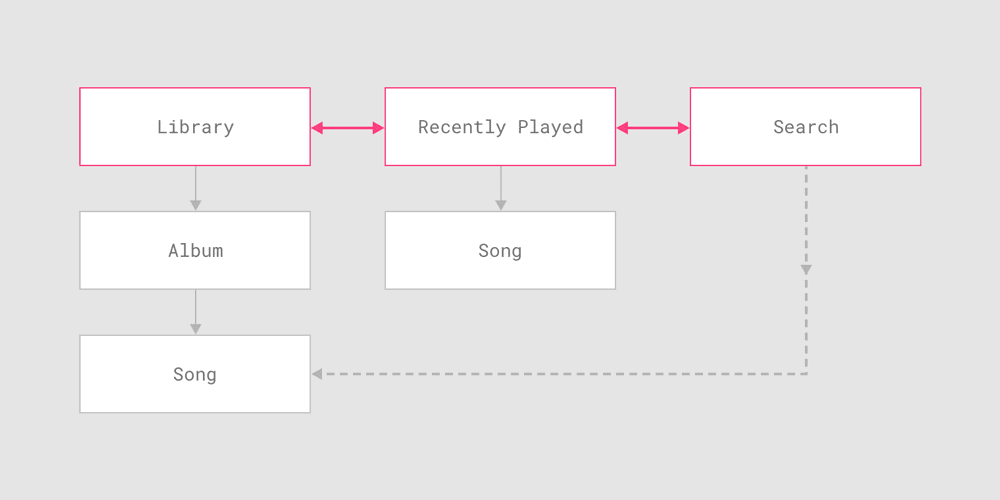 Say you have a website. It looks great, the imagery is top-tier, and it's lightning-fast – but what seems to be missing? Well, have you thought of navigation? 
Navigation, and overall ease of use, is vital in any website. 
It would be best if you always strived to make your website as easy to navigate as possible, and the best way to do so is through proper organisation. 
Always organise according to impotence, give your users as many options and filters as possible, and optimise your UI to maximise your UX. 
Optimising your user interface with graphic elements, organisation, and a good layout makes your website that much easier to use, automatically augmenting your user experience.  
According to LedgeViewPartners, about 94% of the first impressions people get from websites are due to its design and UI – you'll have to optimise it to the best of your ability. 
Implement a Caching Plugin 
The cache is essential, but what is it? A cache is a hardware or software component that stores data for future requests. 
If someone has visited your website and revisits it, they will load everything at a much faster rate as long as the cache is involved.
Caching isn't the industry standard in most websites and has to be added manually, so make sure to look into a caching plugin. 
The world's most popular website design platform is WordPress, and its most popular caching plugins are W3 Total Cache and WP Rocket. 
If you're using a closed-source website design platform, they'll likely have a caching plugin already built into the code or an option available on their website. 
Pick Essential Plugins With Your Designer 
You'd be surprised at just how many plugins there are – but just because there is a massive selection of them doesn't mean you should be using all of them. 
Plugins take up valuable space on your website, meaning that they can slow down your website if there are too many of them. 
While you should most definitely use plugins in your website – you should do so conservatively. 
Sit down with your designer to discuss and pick apart the plugins you want and the ones that your website needs.
You'll need different plugins depending on the type of web design and hosting you need. The most popular plugins are usually a good start, and they include analytics plugins, community plugins, and SEO plugins.
Since WordPress is the world's most popular website creation platform, here are the top five most useful WP plugins:
Yoast SEO – SEO & Keywords
Wordfence Security – Cybersecurity & Malware Protection
WooCommerce – eCommerce & Storefronts
Google Analytics – Analytics & Insight
Elementor – Page Building
Of course, if you require more than a few plugins, you should also invest in hosting to keep everything running like a well-oiled machine, as plugins tend to take up space on your website. 
In Conclusion
Design is what makes the world go round. If something is beautiful, it's sought after, but only when it becomes usable does it start getting the recognition that it deserves. 
With a combination of stunning web design and hosting – you can get the best of both worlds and have a fantastic website. 
So, if you're looking to optimise running your website and make the entire thing that much easier on hosting, development and design – you'll want a host for long-term collaboration. 
Shared hosting is the most popular type of hosting on the market, with about 31.7% of all websites using shared hosting. 
Don't forget, the average attention span for these things is about eight seconds, so that's all the time you have to captivate your visitors. 
With that in mind, maximising your UX should be a priority, as it's all about balancing the speed and the design of your website and UI!
Author Bio: Deana Kovac is an internet marketing specialist and self-professed geek passionate about writing. She enjoys sharing the knowledge and expertise she gathered with her team but also with wider audiences.