7 Ways to Earn Passive Income as a Freelance Graphic Designer
As a graphic designer, freelancing gives you complete control over your work and projects. 
It also involves more behind-the-scenes work, from finding and negotiating with clients to creating and sending invoices for finished projects. 
Setting up passive income streams can be an excellent way to increase your earning potential without cluttering your daily work schedule. 
#1: Sell print-on-demand merchandise.
On the UpFlip blog, we interview small business owners in various industries. 
From family farms to phone repair to cleaning services, we've seen a consistent trend: an online store is a highly effective way to increase revenue without significant overhead or time investments. 
You can take the same approach as a freelance graphic designer by creating merchandise using your logo. 
This doesn't need to mean hiring a printing service or getting a warehouse for your inventory, either. 
With print-on-demand services, you upload your design and choose the products you can print it on. 
Those items are then made to order and shipped directly to the customer—you sit back and collect the profits. 
Printful and Printify are two of the most popular print-on-demand companies for graphic designers, but there are several to choose from. 
Each has unique features, product catalogues, and shipping and printing options, so it's wise to compare a few services before choosing one. 
#2: Earn passive income through affiliate programs. 
If you already have a blog or are active on platforms like Instagram and YouTube, this one is as easy as signing up and sprinkling links into your content and video descriptions. 
With affiliate marketing, you review or recommend products on your website or social channels. 
When a customer buys the product using your link, you get a commission on the sale.
Significant online retail marketplaces like Amazon, Shopify, and eBay have the best-known affiliate programs. 
You can also reach out to businesses in your niche if you want a more targeted partnership. 
#3: Sell graphic sets or templates.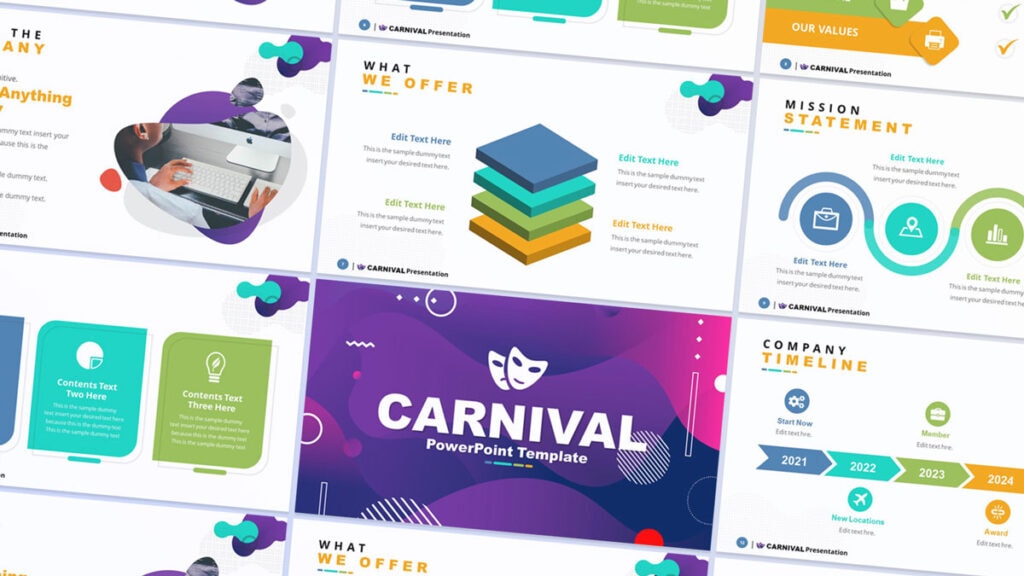 Not every customer needs (or can afford) custom design services. 
Graphic sets and pre-made templates are an appealing option for these buyers, along with an excellent way to earn some passive income as a graphic designer. 
Pre-made design packages give buyers all the pieces they need to put a professional polish on their website or marketing materials. 
A website graphic package could include a background with complementary dividers, header images, and commonly-used buttons. 
For B2B clients, consider designing slide decks or virtual presentation templates. 
You could also create templates for physical marketing materials like brochures, business cards, or fliers. 
Including customised fonts can increase the value to the customer (and you can sell these fonts on their own, too). 
#4: Give your fans easy ways to support you.
As a designer, you might have fans who don't need your services but still want to show their appreciation for your work. 
Make it easy for them to add a "tip jar" or similar button to your website and social channels, especially if you often post tutorials or other helpful content. 
Membership platforms like Patreon can provide a more stable passive income from supporters by allowing them to pay for a subscription, often exchanging access to exclusive content. 
#5: Sell courses and tutorials.
Your skills as a designer can be just as viable as a source of passive income as the designs themselves. 
This can be anything from a simple PDF guide to an entire course program with videos and hands-on interactive examples. 
If you're interested in doing this,  these online course platforms will help you decide the best platform to build on.
The more involved the tutorial, the more you can charge for it. 
If you don't want to charge on a course-by-course basis, you can access the materials with a monthly membership like those mentioned above.
#6: License your artwork to earn royalties. 
Most freelancers work on a per-design basis, receiving a flat fee in exchange for a completed design. 
A royalty agreement means you get a portion of the profits gained from selling your design instead of (or in addition to) an up-front fee, adding a passive income aspect to the work you already do. 
Not all design work is well-suited to royalty agreements. It's most common when your artwork appears on products, labels, or packaging—something sold to consumers. 
As the artist, you'll then receive a portion of every sale made. The Graphic Artists Guild is an excellent resource for more information about licensing your designs.
#7: Start a YouTube channel. 
This one is arguably the least passive of all the methods listed here. You can't just post videos on your channel and hope they make money. 
Like other social media channels, regularly posting new content is the best way to generate a following, so it will require ongoing attention to get the most out of it. 
The more videos and subscribers your channel has, the more passive income your YouTube channel can generate. 
Views and engagement determine YouTube's AdSense earnings. The more of both you get, the more income you'll see. 
The work you put into your YouTube channel will yield more than passive income. 
UpFlip's YouTube channel has more than 55,000 subscribers, many of whom are entrepreneurs and small business owners—the target demographic of our commercial real estate services. 
An active YouTube channel allows you to connect with fans and potential clients, promote your products and services, and establish yourself as a design expert—all while earning extra money in the background. 
The Bottom Line
As a freelance graphic designer, you likely consider creativity one of your main strengths. 
Use this to your advantage when you're considering passive income streams. 
If none of these ideas feels like a good fit, use them as a starting point to brainstorm an approach that works for your business. 
Remember that you don't need to limit yourself to one of these options. 
Once you get them set up, passive income streams are self-sustaining and often support each other when used in tandem. 
For example, if you're selling a template, you can also sell a tutorial explaining how to customise it that appears as a "suggested add-on" on that product's page. 
Establishing passive income streams gives you more financial security as a freelancer, so you can focus your energy on the projects that interest you most. 
If you're looking for an easy way to grow your freelance income, any of the approaches above could be the answer.