How To Become A Freelance Graphic Designer
When we are young, we are often asked what we will become when we grow up. 
How many of you remember the times you have been asked this question? The answer may be multiple times. 
This happens with everyone. But as we age, we learn about various fields and professions unknown to us when we are small. 
Graphic design is one of them. 
Graphic design is no rocket science, and many people have excelled in this field to a very different level. 
Other than this, graphic designers are offered a very handsome amount of money that is much better than other professions. However, many designers still opt for freelancing, which is also not a bad option. 
Many freelancers earn double the amount of money as people who are working in a company. 
So, this decision might not harm you if you decide to become a freelancer. 
Being a freelancer will let you work according to your timeline, and you will be your boss. 
You will have the leverage to work on the projects you love and be free to go on vacations and live your days freely as you want. 
If you are thinking of becoming a designer and haven't taken any courses regarding designing, this process is long for you. 
First, you will need to learn to design, and then you will excel in this field. You can either get yourself enrolled on a university, or you can opt for coaching sessions available in your hometown. 
Other than this, many websites on the internet offer design courses for people who want to learn design. 
This article will discuss how one can become a freelance graphic designer and earn money. 
Look at the steps below that explain how one can quickly become a freelance graphic designer.
1 – Find worthy clients
A company gets business when it gets worthy clients who pay them money. Similarly, you will need worthy clients to help you make further contacts. 
Finding good clientele is the first and foremost thing for your business. If you don't have clients, you don't have a business and are not freelancers. 
People first focus on building a portfolio and invest time and money in maintaining a website. 
Rather than building your brand, please search for your first client and work on their project. 
Your first client will give you the confidence to become a freelance graphic designer. 
You can always search freelance job websites to get good clients to find interested candidates who pay well. 
According to your interests, you will get one or more freelance graphic design projects from a pool of websites on the internet.
Furthermore, you can always count on your relatives and friends. 
While working in the office, we often make new friends and build contacts that help us. 
Spread the word amongst your friends, colleagues, and family to see what they have for you. 
Connecting and working with people we know is the best way to start a business. 
2 – Work on your company's branding
Once you've gathered clients, it's time to consider your company. 
Think of an attractive and unique name for your company. 
You must be creative with your company's logo, branding, and name as a designer. This will help you in the future, and remember that this company name will stay with you forever, so invest time working on your own company.
Many people use their personal names. This is not a bad idea if you have decided to keep your business to yourself and not keep your partner in it. 
If you decide to add someone else in the future, think of a different and unique name. 
Branding is an essential part of your business. It will represent your work, style, and attitude towards clients and be like your identity. 
The more attractive and sleek the name is, the more people will get attracted to it. 
3 – Build a portfolio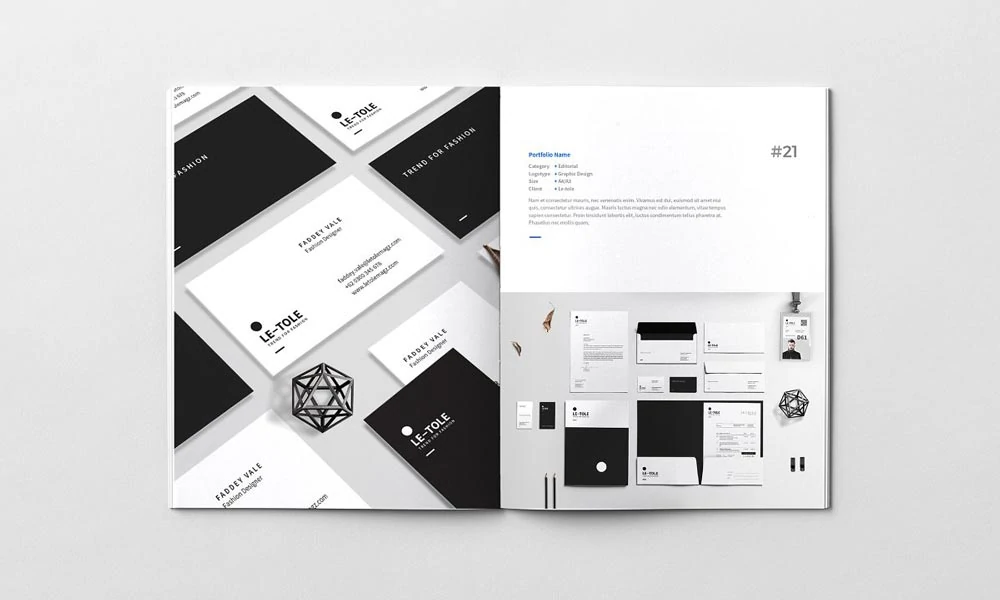 As mentioned above, you need to think about your business more than anyone else. Building a portfolio should be your priority. 
Many designers take so much time to build a portfolio but still cannot produce a good one. 
Your portfolio doesn't have to be outstanding, include your best works in it, and you can even create a one-pager portfolio that will work for your clients. 
Highlighting your best works is essential. It will encourage people to hire you and have at least something to show them.
4 – Take care of your first clients
The clients that have contacted you first should be prioritised more than others. Whether your first clients are your friends or family members, they will be more likely to give you more work if you keep them happy. 
Clients who trusted your work before anyone else will give you more work and refer you to their contacts if you keep them on your list before everyone. 
Create contacts like this and build trust with your customers. 
Once your customers have your trust, they will always refer you for projects. This will be a win-win situation for you and will bring more clients in the future. 
5 – Learn to make proposals and invoices
Many graphic designers are creative with colours and designs but have poor grammar and English. 
Graphic design might be easy for you, but you must master writing proposals and invoices. 
If you want to become a freelancer, then you will need to run your design business. You will need to learn how to write an invoice and make proposals for your clients. 
When working on contracts, you must write emails explaining your timelines and other things to your clients. 
Here you will need to master content writing skills, so you don't make any errors in your emails and proposals. 
Here you can take help from many online tools that teach how to write a proposal or email clients. 
Other than this, many online websites and tools help create professional invoices in just a few seconds which can work great for your business. 
6 – Don't be too choosy when you begin
At the beginning of your business, you might get work that is not of your interest or where the client is paying less. 
In such situations, don't let the client go. This happens to many people. 
Most people are assigned tasks that least interests them but let it go if you want to build clientele. 
If you're not an expert working as a graphic designer for years, you should not allow small graphic designing jobs to let go so quickly. 
These small tasks and assignments sometimes help us make good contacts that cater to us in the future. 
If you are new, don't expect the market to pay you as it pays an experienced designer. It would be best if you built your identity first. Let it go with the flow. 
Once you have a good clientele, you are ready to find your design tasks.
7 – Utilise your network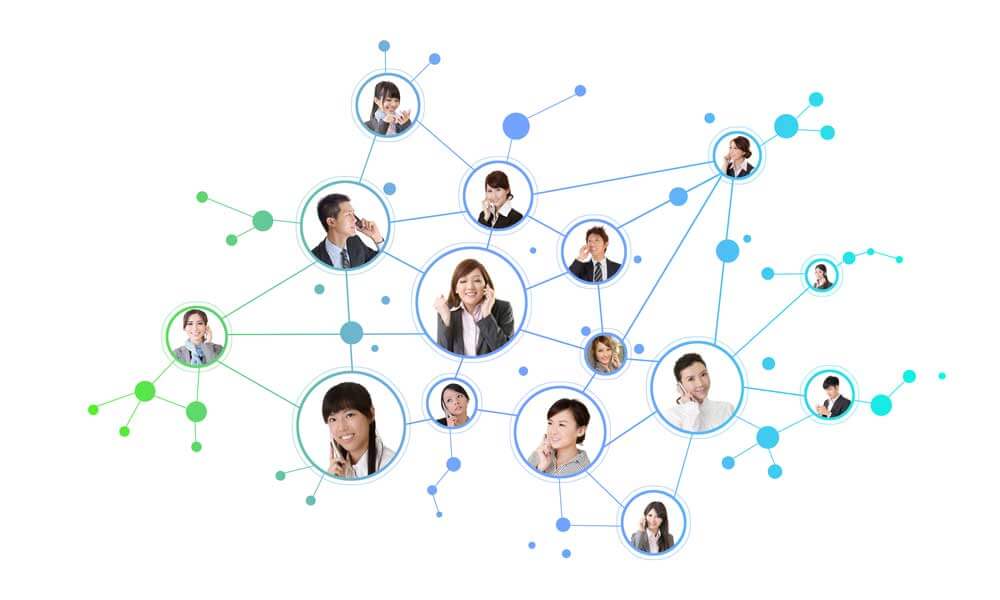 As mentioned earlier in this article, you need to utilise your network to find your clients. 
Once you have a client in hand, regardless of being a video animation company that is nowhere related to your genre yet to grow your network, you should also consider them. 
Working as a freelancer means meeting new people, making new friends, and working with them. Meet new people and engage with people as much as you can. 
While we talk with people and step out of our comfort zone, we learn new things about people that mesmerise us. 
Attend parties and events where you can meet new people and try conversing with different types of people. You never know when a valuable client is available to hire you for their work. With virtual and hybrid events on the rise, you may want to invest in a digital business card to help you build your network. 
Moreover, your network will make your freelancing journey less boring, so don't miss out on the network you have built but try expanding it for your betterment.
8 – Always look for new clients
While you've started your freelancing, business doesn't fear if you have abundant work in one month and no work at all in the next. 
Many freelancers face this situation, often have busy schedules, and are entirely free in the next month. In this way, you will not enjoy working. 
Therefore, search for new clients even if you have many workloads. Your pending tasks will be completed, but having no work will keep you free next month, which will not be much entertainment for you. 
Keep a time slot for reaching out to new clients and indulge in activities like cold-emailing or SEO. 
9 – Get paid on time
Keep one rule of working as a freelancer in your mind always. Get paid on time and avoid clients who don't play frequently. 
You won't last very long if you don't collect payments on time.
If you are one of those who are shy to ask out for payments, then you need to change your habit. You need to understand that this is part of the business. 
A person gets payment in every business, and the industry will always misuse one who never asks for payment. You might feel awkward initially, but you will get used to it after a while. 
Keep a habit of reminding your clients about payment and reminding them through invoices which is a professional way of collecting payment. 
Once you've excelled in this business, you can keep discounts for the clients who pay you early and penalties for those who don't pay on time. 
10 – Take feedback and get referrals
Always ask your clients to give feedback if you are working through a website or have a website. Feedback is critical in every field. It educates the person on how they can improve their skills. 
Also, get referrals from your clients. Successful freelance designers have succeeded because of referrals and word of mouth. 
Once you provide the best services to a client, it is more likely that they will come back to you for more work. 
This type of marketing is free, and it can be challenging when you've just started your business. Build trust slowly and gradually and gain the trust of your customers. 
As you finish a project with your client, just ask for their feedback. You can also start by asking for referrals from your existing clients. 
Whenever you meet a client and have a good conversation, look out for a chance and ask them if they know anyone who wants to hire a graphic designer. 
Always be productive and provide quality work, which will bring business to you automatically. 
Conclusion
Learning a skill might be a cup of tea for one person but excelling in that field is the real game-changer. 
Once you've mastered graphic designing skills, you will love to work with different types of clients. 
You just need to follow the steps mentioned above and notice your business's progress. 
A freelance business will benefit you, but you will be free to live and work according to your terms. You will not have to answer any bosses and work under your own rules. 
You won't become a successful freelancer overnight. 
You will have to work quite hard to obtain a prominent position in your field so that people know you and appreciate your work. 
Just keep the motivation alive in yourself and welcome the opportunities that come your way.  
Author Bio: I have been associated with the tech world for a decade. I, Nathan Enoch Burridge, have held numerous key positions in reputable companies. Due to my obsession with the Tech World and E-Market Trading System, I have started writing and contributing my knowledge as a Guest Blogger.