How to Grow Your Blog: 7 Tested Tips
Would you be able to bloom a flower overnight? Only if it were possible, we wouldn't be having environmental problems. The same is true for your blog.
Time is money, and you have invested much in helping grow your blog. But for results to show up, waiting for the flower to bloom is not an option but an absolute necessity.
But, if you accept that your blog will take time to grow, you can take advantage of the opportunities that come your way.
To do this effectively: your blog content needs to be meaningful and helpful. It should help your readers justify why your content is significant while also telling them why they should pay attention to you.
7 Tested Tips to Grow Your Blog
Growing anything requires patience and hard work, and you cannot emphasise this enough consistency.
If you are trying to grow your blog but do not observe the desired results, it can be due to several reasons, such as a lack of dedication and commitment to your blog.
So, if you are trying to grow your blog, here are 7 (seven) tested tips to help you grow your blog:
1 – Be Consistent And Valuable
Consistency is the key to growing your blog. Someone has to spill the truth, and here it is – If you are not consistent in what you do, prepare to fail again and again.
Adding value is another fundamental aspect of providing users with a reason to stay with you. Why they should read your content is "value."
The first thing your readers will find when they land on your website is – speed, navigation, and design/layout.
Layout: The layout of your website must be easy to understand so your readers can quickly grasp your offerings!
If you're a beginner in blogging and need a more in-depth understanding of strategy, you must check out how to begin your personal blog.
Speed: No one likes to wait for a website to load.
Google's algorithm prioritises websites fast in loading time. So, if you have a slow loading page due to the size of your website, it will be ranked lower than a website that loads fast. Solve this problem using cache tools.
Navigation: Make sure the information you offer, the navigation menu, and the overall look and feel of the entire website are all relatable.
3 – Post content that's worthwhile for your readers
If your readers are not interested in your content, it is not worthwhile for them to spend their time reading your content.
Try creating content that is in various formats. Such as:
Long-form: This includes content that is typically 2000 words.
Short-form: Typically, short-form content refers to any written material under 1,000 words.
You can also use storytelling, providing good visuals and catchy headlines but not clickbait (readers hate it!).
4 – Engagement clicks with readers
Your blog's proper structure or format will help you build scannable, engaging content.
The process is quite simple. Here are some things to keep in mind:
Use Headings and subheadings that are relevant to the topic.
Use proper H Tags to help Google locate your content.
Use lists. See what I did here? This makes it look effortless.
Use pictures or any form of visuals.
Highlight important texts in bold if you want readers to focus on essential points.
Use readable fonts.
Also, help your content to reach out to the right people by:
Sharing buttons on every post makes it shareable quickly.
Inter-linking and external linking. Anchor your relevant posts to any articles or blogs and should make sense to readers.
Mention some great brands as external links to their articles/blogs to let them know about you. This helps your blog for growth.
Adding a CTA (Call-to-action) button
Incorporating your posts into an e-newsletter.
5 – Optimise is a must (SEO)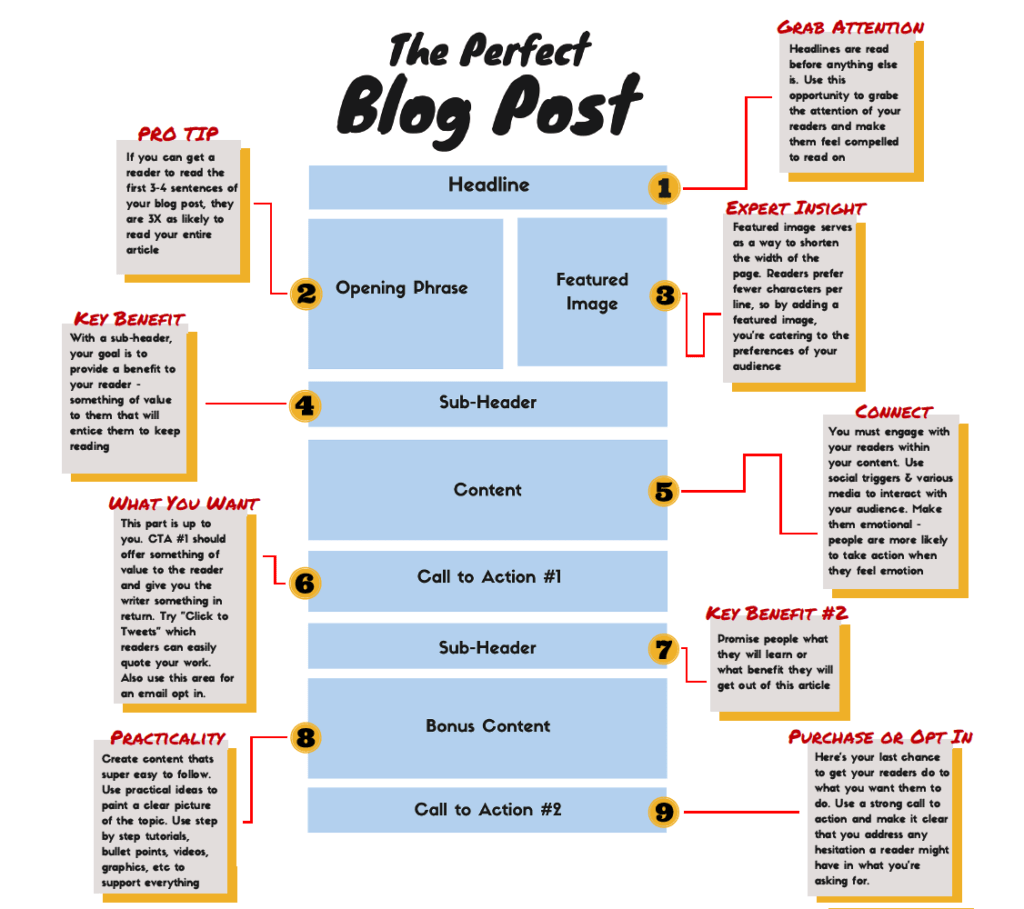 How many times must you have heard this? Maybe several and best believe that this is crucial. The goal is to make Google fall in love with your website and content and make it discoverable.
Here are a few things to keep in mind:
Meta Title and description: Your post title should contain your significant keywords.
Keywords and key phrases in title and subheadings: The title should be 60–70 characters long, and the meta description should be 150-155 characters long.
Descriptive ALT tags to your images: Enables search engines to more effectively crawl and rank your website
Short URLs with keywords: It Helps look clean, and Google can understand better.
6 – Social Media and Email marketing to build awareness and subscriptions.
An effective email marketing list is crucial if you're serious about expanding your blog's readership and sharing on social media to raise brand awareness.
Here are some top tips to make the most of social media marketing and email marketing:
An email marketing tool to store your subscriber's information and send emails.
Sign up form in multiple places.
This is the best – give something away for free. People can't resist free stuff! It can be anything such as discounts, e-books, courses, etc.
Connect your social media outlets to your opt-in page.
For more interaction and subscriptions, you may also use social media ads.
Add social media buttons for sharing content and post on social media consistently.
7 – Network with relevant bloggers and industry experts.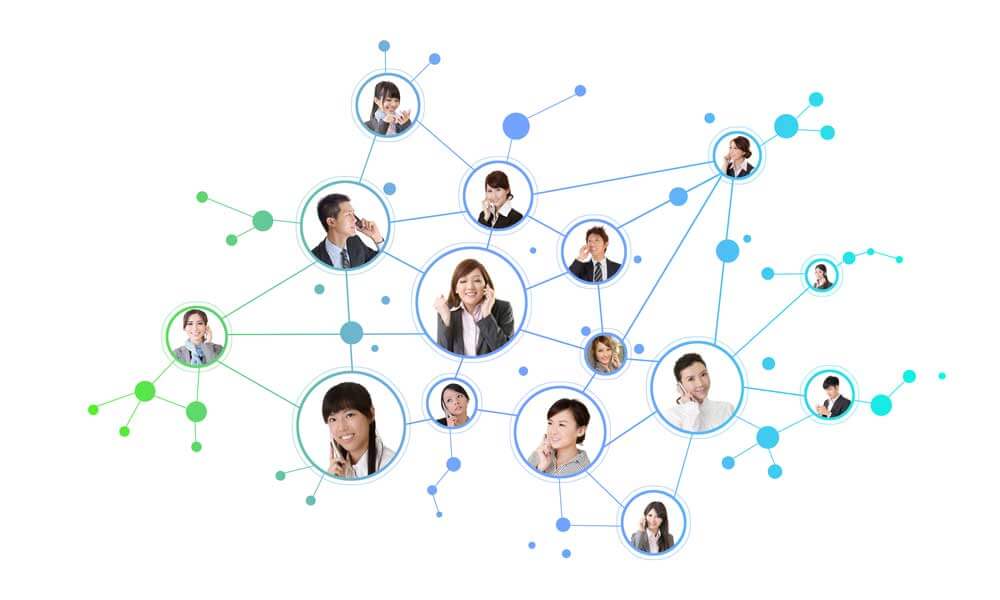 Last but not least, networking. The significant benefit of networking is that it all comes down to whom you know.
You can achieve this in a variety of ways, but the following are some examples:
Comment on their blog or social media postings to interact.
Collaborate on events.
Create a Facebook group of your own.
Team up with others.
Take part in blogging conferences or social gatherings.
Guest Post
Wrapping Up
Blogging is easy, and it takes your attention to succeed. That's all there is to it: seven excellent ways to promote and expand your blog.
Grow your blog! Happy blogging.