7 Tips and Tricks to Boost Instagram Followers
Instagram's history is pretty controversial, but it is proof that hard work can turn an app developed only in eight weeks into one of the most iconic social media platforms. 
Instagram may lay behind Facebook if we look at the number of monthly active users, but Instagram has won over Facebook regarding engagement. 
Instagram is a social media platform that many people are looking forward to. It is the platform where the emphasis is on the visuals, not the text. It is where you pursue your dream, shows your artwork, and, why not, promote your brand. 
Even though it was an intuitive and pretty simple app to use, Instagram has grown more and more complex. 
Its algorithms decide which posts show in someone's feed, so brands and people wanting more Instagram followers need to understand how they work. 
Social media trends change, and so do the marketing principles that should be used as a base for growing the number of Instagram followers. 
A few years ago, the trend was to buy Instagram followers. 
That was when brands thought that the number of followers and likes was the only thing that mattered and could contribute to their success. 
However, it soon turned out that having real Instagram followers is more important than fake ones. 
Those fake likes and Instagram followers will not buy your product, share your posts, or recommend your brand to their friends. So, your business and customer base will not grow. 
Social media trends change, and this change and development have been evident in the last year. 
People started working from home, schools have moved online, and lockdown restrictions have been imposed worldwide. So, people spend a lot of time online. 
They order food, groceries, clothes, electronics, books, and many more online. The online world is the only place they can safely meet and connect with their dear ones. 
As Instagram is slowly growing, it becomes the perfect environment for brands, businesses, and people that want to promote their work and services. 
However, you need to reach a broad audience and engage with it to be successful. But what hacks should you know about to get more Instagram followers? 
Here are seven tips and hacks to help you grow your audience and get more followers and engagement on Instagram. 
1 – Craft a Beautiful Instagram Profile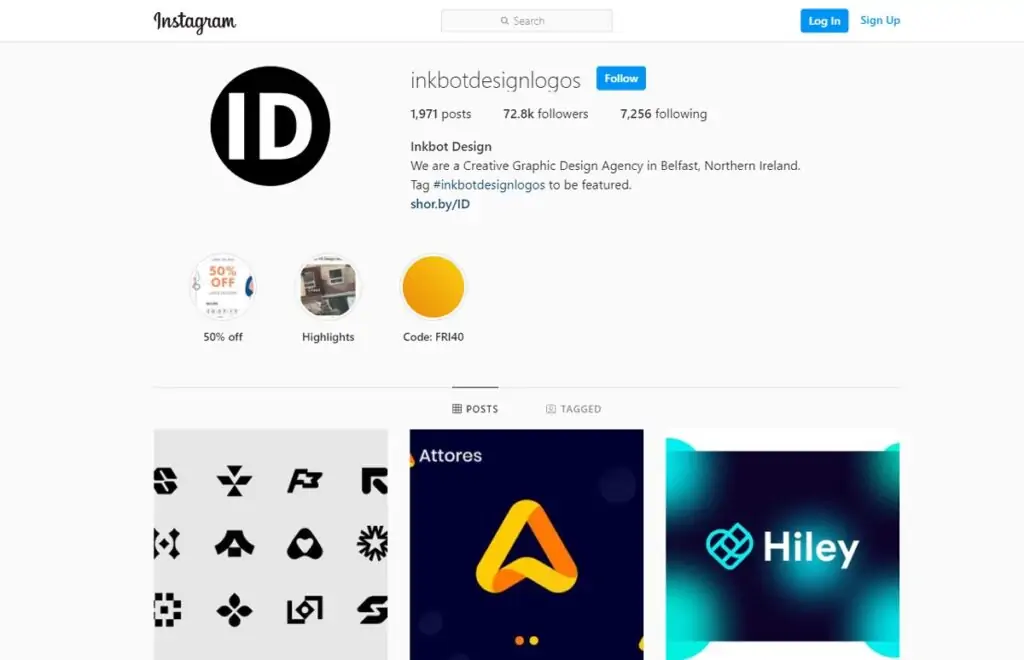 Switching to an Instagram Business account is the first step you should make to embark on a journey of getting more Instagram followers. 
The next one would be to craft an attractive Instagram profile that will make people who visit your profile follow you. 
Put yourself in your target audience's shoes and ask yourself: what would convince me to follow a profile on Instagram and engage with its content? 
Well, the first impression is made by your profile picture and bio. 
Choose a profile picture that is attractive and describes your brand; it may even be the brand's logo. Next, it would be wise to fill in all the fields Instagram offers you. 
This means using the 150 characters for your bio and that one link you can attach. 
As your Instagram account grows its follower base, Instagram unlocks some exciting and useful features. 
For example, as soon as you have over 10k Instagram followers, you can use the swipe-up feature in Instagram stories. 
Until then, there is the famous phrase "link in bio" you can write in your posts and stories to urge people to visit your website. 
However, more and more brands and influencers still fighting to grow started looking for apps and tools that might help them expand Instagram features. 
Here are some of the best Instagram bio link tools and apps to help you craft a beautiful profile. 
Your profile picture, bio, organisation type, location, and contact details, should pay attention to how your profile looks. 
Your grid is the next thing your visitors will see, so it's essential to build an eye-catchy one. 
This means you should aim to create a consistent and representative brand grid. 
Depending on your marketing strategy and brand identity, you can choose a few layout types. 
Square by Square – every square is independent of the others, but they all have the same design (for example, every square has a white border); make sure that the colour palette you have chosen reflects your brand's personality, and it's consistently used in your Instagram posts.
Checkerboard Feed – you commit to two types of posts that you alternate; it's essential to use the same font, background, or filters to create consistency.
Row by Row – create a story of three posts – this is one of the most interesting Instagram grid layouts, and it can help you create the feeling that you're looking at a magazine; commit to using the same aesthetic and colour palette.
Rainbow Feed – if you want to create a vibrant and outstanding Instagram grid and use more than a few colours, choosing to build a Rainbow feed is always an option. Here it's essential to check the colour palette and the marketing psychology of colours to create a visually appealing grid, not a chaotic one. 
Many other layouts might serve as inspiration, such as the diagonal feed, puzzle feed, or mixed one. 
Which you should opt for is up to you. But keep in mind that it should be eye-catchy and describe the personality and identity of your brand. And consistency is the key. 
2 – Instagram Insights
Instagram offers excellent features for business or creator accounts. The more you grow your follower base, the more accurate the insights will be. 
They are essential for building a nice grid and getting more Instagram followers. You can learn more about when your followers are active on this platform, their location, age interval, and gender. 
And believe it or not, these are important for creating a good marketing strategy for your brand and getting more followers on Instagram. For example, the time you choose to post is essential. 
If you would choose to post at a time when most of your followers are offline on Instagram, your post will get lost in their feed, and they might not reach it. 
Keep in mind that it takes about 4 hours for a post to get lost entirely in a feed, and this is because the activity on this platform is growing tremendously. 
More and more brands choose to promote their business and products here, and the competitors' base is enormous. You compete for people's attention, so you need to know when to reach them. 
You can search for the best times to post, but keep in mind to consider other demographics of your target audience. 
One of the best features Instagram has is the hashtag. Many brands think adding the most popular hashtags to their posts will attract a large audience. 
And now, with the newest feature of following a hashtag, brands think that all those millions of people that followed a specific hashtag will see their post. 
Your posts might reach a broad audience, but converting that audience into Instagram followers takes more than this. Your brand, products, and services are addressed to a specific target group. 
Not all people who know about your brand will be interested in following it, which is okay. 
Instagram hashtags are about finding those people who want to know more and will follow you. 
So, how do you choose hashtags? Look for niche ones, not general ones. Niche hashtags will take you straight to your target audience, increasing your brand awareness. 
One tip would be to pay attention to how many hashtags you use. 
It's better to go for quality over quantity and use between 7 and 14 hashtags per post. Your Instagram followers number will grow slowly and steadily, but all those will be real.
4 – Partner with Other Brands 
Partnership with other brands is the new way to get more Instagram followers. 
Even though it may not seem intuitive, partnership with other brands is one of the best ways to reach a new audience. 
Even if you partner with competitive brands, this is an excellent way to support each other's business. 
At the same time, you both access a new audience interested in your brand, so you can considerably grow the number of Instagram followers. 
Before deciding whom to partner with, you should do your research. 
Identify brands that your audience would be interested in. Check those brands' values, mission, and vision and see if they align with yours. Then, choose to contact them and propose a partnership. 
One great way to promote this partnership is to create a giveaway and a partnership hashtag. This way, you reach a broad audience and increase your brand awareness and followers' number. 
5 – Engage with Your Audience Through Stories 
Instagram is a social media platform where the engagement rate is very high. 
You can add calls to action in your post or ask your audience questions they could answer in the comments. 
But another way to increase your engagement is through stories. 
Even though stories last only 24 hours, the new feature of highlights allows you to create an always-available archive for your followers. 
You can build quizzes, organise Q&A sessions, or share live insights about your brand in stories. 
Stories are lovely ways to gather feedback on your Instagram presence and learn more about your followers. 
This information will help you build your content and get more Instagram followers. 
6 – Be Consistent 
Creating a beautiful profile is the first point of this list of tips and hacks to get more Instagram followers. 
Consistency is one of the characteristics whose importance cannot be emphasised enough. 
No matter what grid layout you choose, the most important thing is to follow it consistently. 
Consistency is not only about the visual impact, even though this is of high importance, but about the time you choose to post too. 
Learn about your target audience's demographics and most active times and choose to post consistently to reach it. 
Getting more Instagram followers is something all brands are looking after. But to get natural and organic followers takes time, so consistency is the key. 
7 – Collaborate with Micro-Influencers 
Social media growth sustained the growth and rise of influencers. 
People who love sharing things about their personal life, activities they are engaged in, products they use, or bars they frequent are now on social media. 
Instagram is the right environment for influencers to engage with their followers, so collaborating with micro-influencers is an excellent way to get more Instagram followers. 
A new study showed that micro-influencers are those who have between 10k and 100k followers; they are the ones who can reach a broad audience and engage authentically with it, so they make great collaborators. 
Why is this important? Because micro-influencers can offer you an opportunity to reach an already engaged audience. 
You don't have to compete for their attention, so your message will reach them. 
Final Words 
You could make many changes to get more followers on Instagram. Their algorithms are constantly changing and so do social media trends. 
Keep pace with them and be open to adapting. Do not forget that you must engage with your audience, post authentic stories and posts, collaborate and partner with other brands and influencers, and build an eye-candy and consistent grid and profile. 
These things will not likely change soon, so your strategy should always include them.