Top 12 Blogging Tips to Make Money Online
You can make money blogging. Blogs allow you to share your thoughts and opinions with others. You can gain followers and fans and earn money through blog ads.
If you're one of the millions who blog today, you probably spend significant time writing about topics you're passionate about. Whether you enjoy writing about food, sports, health, or anything else, you probably get the thrill of sharing your insights with others.
You may not be making any money yet, but that doesn't mean you can't make some extra cash by monetising your blog. There are plenty of ways to earn money online. By reading this guide, you'll learn the most popular methods of monetising a blog and see why each option is a good choice for different types of blogs. You'll also learn how to improve your blog traffic to earn more money in the long run.
Blogging is one of the easiest ways to make money online. You can set up your blog for free and earn money without experience. You can monetise plenty of blogs, and the ones that make money from them tend to have a very targeted audience. So, if you want to start a blog, make sure you create something your readers enjoy and can put your name behind.
The Best Reasons To Start a Blog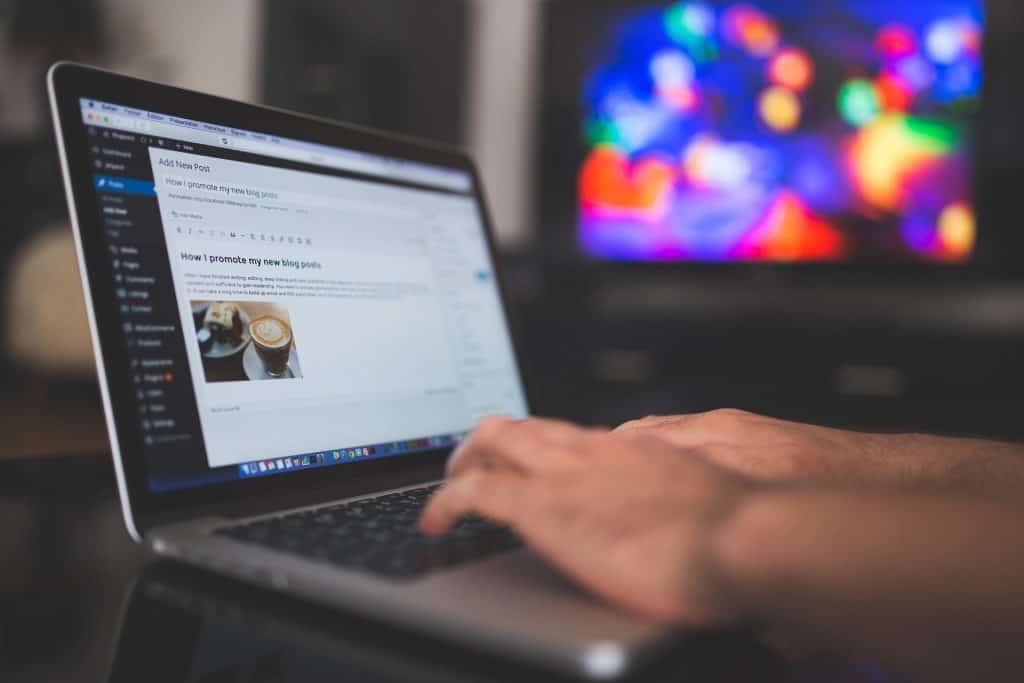 Blogging is a great way to make money online. You can get started on a free platform that allows you to blog for free and start making money almost immediately.
However, blogging is more than a great way to make online money. Creating a niche is a great business; you can start immediately without the required experience.
There are many reasons to blog. You can create your blog about any topic and earn money by selling products that complement your interests and expertise. You can also write articles on other sites and publish them yourself. When you write well, you can get paid for it as well.
Blogging is an excellent way to start a website or blog. It's easy to start, and you can quickly establish a presence and attract followers. The best part of blogging is that you don't need prior knowledge or experience.
If you want to make money blogging, you can do so for various reasons. It can be a great hobby or a career that helps you achieve other goals. It's a great way to network and makes connections. If you have a passionate skill, you can make money writing about it. You can also sell your products or services.
You'll Need Some Skills to Get Started
To blog, you'll need some skills, however. You'll need to be able to create compelling content, as well as write and edit it. You'll also need to learn how to post it online.
You'll also need to create a blog and choose a topic you're interested in. If you're interested in a specific topic, consider choosing a niche for your blog. For example, if you're a dog lover, you could blog about dog training, nutrition, or other topics.
As with any endeavour, you'll need a bit of patience, perseverance, and dedication. If you stick with it, you'll eventually be rewarded with a great way to make money online.
How Much Money Can You Make Blogging?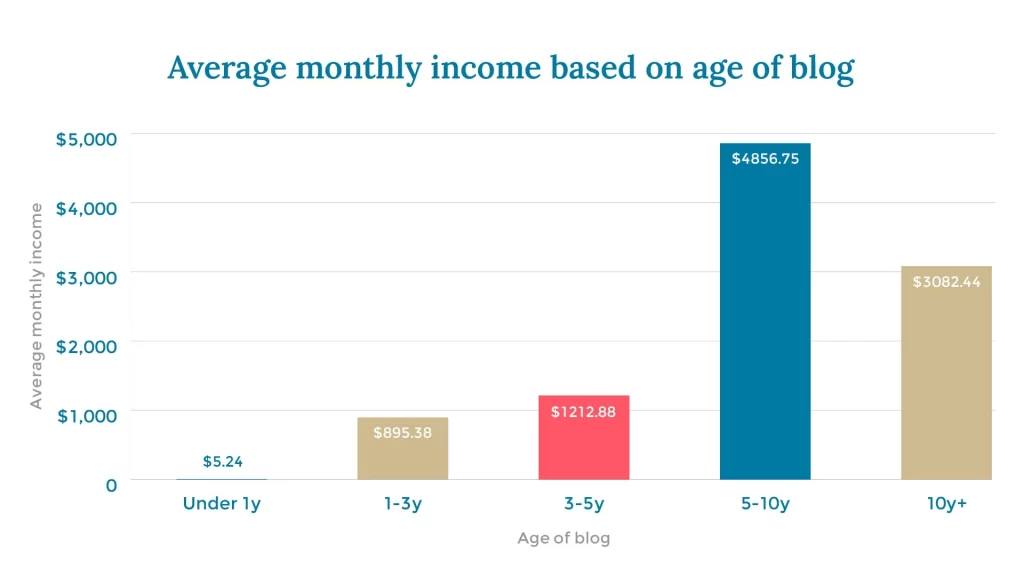 With a blog, it's up to you whether you want to focus on one or multiple income streams. You can still make money with a single income stream, but it's more complicated. You might work with advertisers who pay you for exposure or promote products on your site. This arrangement usually requires some level of expertise to get started and a degree of creativity to develop the ad campaigns.
You can create multiple income streams to maximise your earnings and opportunities. You can write articles on other websites and then promote them.
If you do this, you'll be able to generate more traffic, which means more potential advertisers. The ads typically pay you for impressions, meaning that you won't necessarily be paid for each click. However, combining this with the revenue generated from your articles can generate a substantial income.
Some blogs are more successful than others, and you can get started with a low budget. To start a blog, you'll need some skills and time. You can find free platforms that allow you to blog or use the WordPress platform to create a blog.
WordPress is a popular platform that offers some of the most comprehensive tools available for free. It's also easy to set up and use. If you choose to use WordPress, you'll be able to build a blog in just a few hours.
Once you've established your blog, you'll be able to start generating revenue almost immediately. The more popular your blog becomes, the more traffic it will attract. This means you'll be able to sell products that complement your interests.
If you're interested in starting a blog, you'll first need to create a website, choose a niche, and create your blog. You can start blogging almost immediately. Once you've created a blog and have some followers, you can start earning money.
Ways To Make Money From Blogging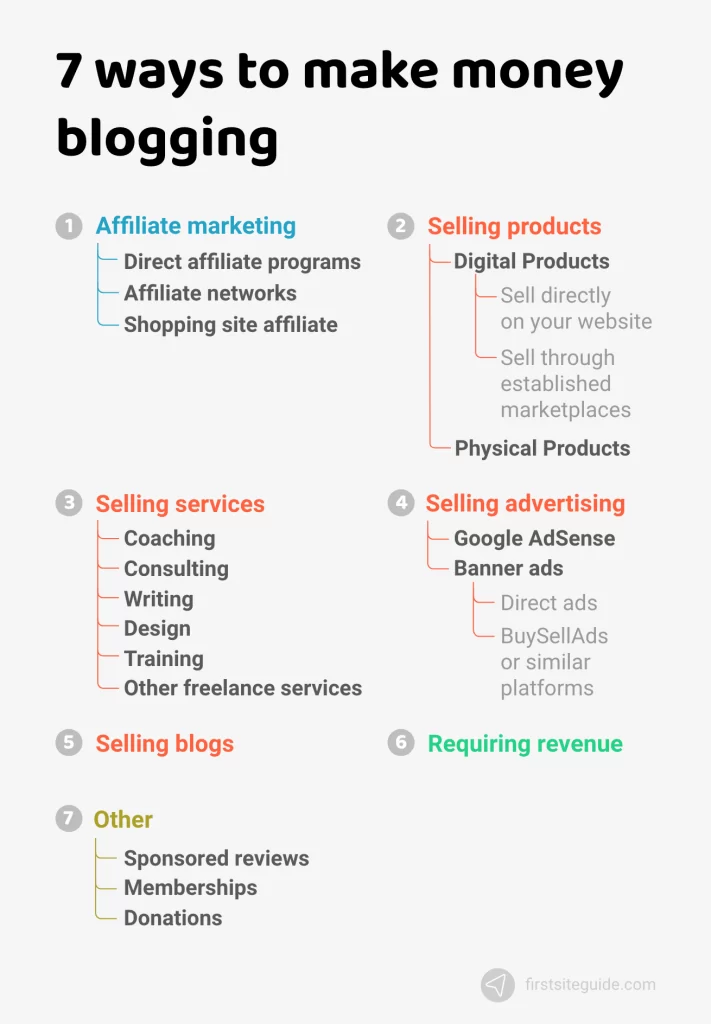 While the initial setup cost of building a blog can be high, once you get started, it can become a money-making machine.
Blogging is an effective way to increase traffic to your website, boost the search engine ranking, and build an audience of loyal readers. Blogging can also become a good source of income if you know how to write.
There are two ways to earn money from blogging:
Direct sales of your products or services. You can do this through affiliate marketing or selling advertising space on your blog.
Monetising a free or paid subscription site. For example, you could sell access to your archives for $5 per month. Or, you could create a paid membership site for authors and freelancers with access to your archives.
This section will show you how to start a blog and turn it into a money-making machine.
Start a Blog
To start a blog, you'll need a domain name, a hosting plan, and a web host. We've chosen Krystal as our host and Shopify for the platform.
Shopify is an online marketplace where you can sell virtually anything (including physical products) for a commission. With a Shopify store, you can add an eCommerce component to your blogs, such as the ability to sell digital downloads and products.
To learn more about setting up Shopify, check out our Shopify review. You can also read our Shopify setup guide.
Creating your domain name and hosting package may cost you $10 or more. However, many hosting options include a domain for free, such as Google's free sites, WordPress.com, or Blogger.
Once you have a domain and hosting, you'll need to install a blogging platform. Bluehost offers their Bluehost Blog option. It's a straightforward solution that gives you a basic template and a few plugins to manage your site.
Bluehost also offers its Advanced Hosting service, giving you more customisation options.
When choosing a blogging platform, there are dozens to choose from. We suggest starting with WordPress, one of the most popular platforms built to be highly flexible. You can build your blog with WordPress or start with a WordPress template.
You'll want a responsive theme that adjusts to any device or screen size. Responsive designs can be difficult to code, so you might pay more to find one that meets your needs.
While many WordPress themes are available, we recommend starting with the GeneratePress Framework. It's highly customisable and includes all the tools you need to get your site up and running.
You can also create a custom WordPress theme by downloading and installing the WPBakery plugin. WPBakery makes it easy to customise your site with drag-and-drop tools.
We created a custom theme for our sample site that gives us more control over the layout and design. To do this, we used the WPBakery Page Builder.
With a Page Builder, you can create your page layouts and use a tool that lets you drag and drop your elements to your site. You can also save your layouts as templates, which means you don't need to recreate them every time you launch a new post.
For our sample site, we're going to create a four-column page template, which is perfect for creating a blog post. You can access our WPBakery Page Builder and follow along with our tutorial.
When you're ready to publish your posts, you can use the Options panel to create a page and add the necessary content, images, and media.
Bestseller No. 1
How to Build an Email List
Once you've written your first post, it's time to start building your list of subscribers. You can sign up for email newsletters from your blog dashboard, which will send you a welcome email as soon as you create your account.
After you've added your subscriber email address to your site, the next step is to send an email to collect information that will help you create your list. You can include a simple opt-in form or a pop-up window requiring visitors to enter their email addresses.
You can also offer a free newsletter for those who sign up.
How To Find A Niche Market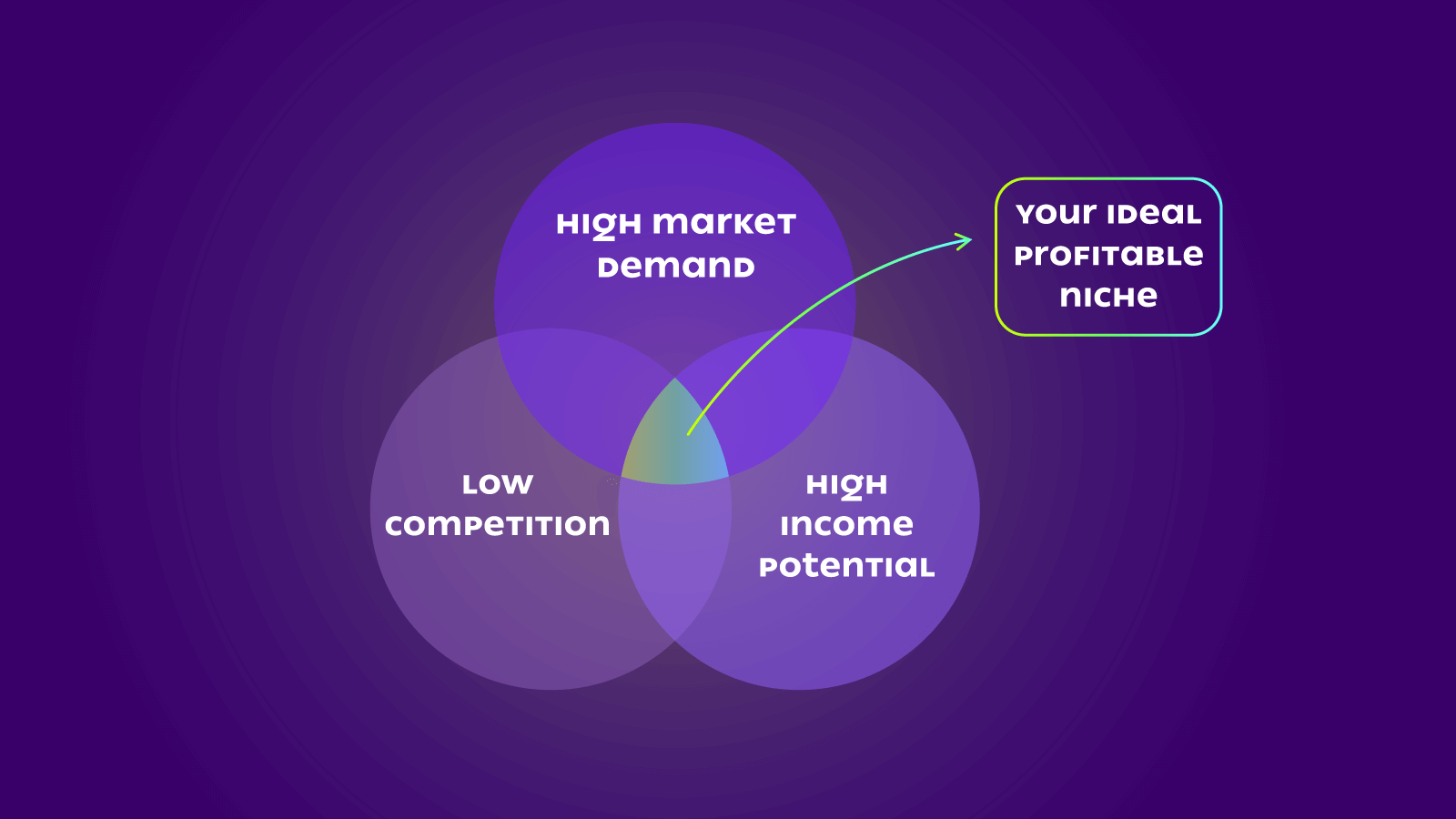 I've been blogging for over 12 years, and this question came up a lot in my Facebook group. If you're interested in finding a niche market for your blog, the answer is: "It depends."
This is a tricky question because the answer depends entirely on you, your blog, your niche, and your goals. The first thing you need to decide is whether you want to write a blog that is only for your readers or if you want to write a blog that includes content for other people, too.
If you plan on having people visit your blog in addition to your readers, it's going to be very difficult to carve out a specific audience.
That being said, you have a few options. For instance, you could pick a topic and focus on writing for people in your niche. However, you'll also have to accept that the audience you find will be more limited than if you write to a broader audience.
Another option is to focus on a topic and build a business around your blog. This can work well if you're already an expert in your field and your blog can provide content that helps your readers become more successful in their businesses.
Lastly, you could focus on a single interest or area of expertise and create content that no one else is currently doing. This type of blog is more challenging than the previous two, but if you're dedicated to creating high-quality content, you could make a decent living.
My recommendation is to start with a topic that you are passionate about and that you think others might find helpful. If you decide to pursue the blog route, keep in mind that it can take several months to figure out what works and doesn't.
I'd suggest that you start small by focusing on a niche that isn't too broad, and then you can expand your efforts to include topics that you feel are more important.
How To Build An Audience
Blogging is a great way to generate website traffic, especially when building an audience around a topic. When you build a relationship with your readers, they'll trust you when you write more about relevant topics and your opinions.
Building an audience around your blog is easy if you know how to create content that your audience will love, and the easiest way to do that is to have regular blog posts. Regular blogging means publishing content consistently, and the more content you post, the more your readers will trust you as a credible source of information.
What's the best time to publish your blog posts?
If you're running a business, you might want to publish your blog posts on a set schedule to ensure you have plenty of content to share with your audience regularly. If you're writing for your benefit, however, you'll probably enjoy writing more if you publish when your mood suits you. You may want to write when you're inspired or feel like it and then post on a schedule that works for your lifestyle.
What Are Some Tips for Building an Audience?
When you're building your blog audience and writing about topics your readers care about, you're building a reputation as an expert.
You'll also want to write regularly, and keep in mind that it's OK to publish less often if you don't have time. However, writing a few times a week is ideal for building an audience.
The more you post, the more likely your readers will want to connect with you. The more your readers connect with you, the more likely they'll want to learn more about you and what you offer, and the more likely they'll be interested in sharing your content.
How To Get Traffic To Your Blog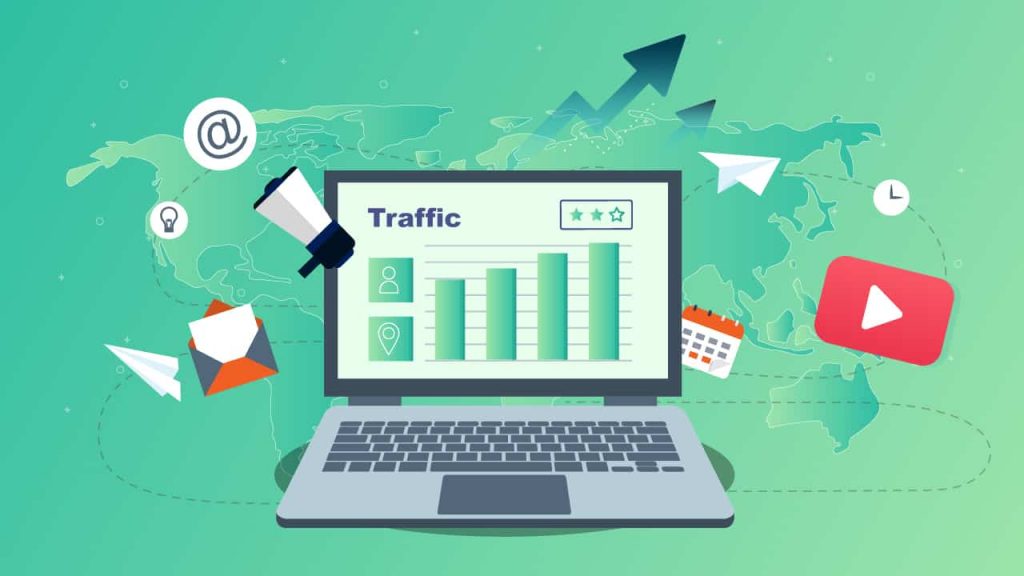 To drive traffic to your blog, you need to create helpful content that provides value. You have to understand the problems and needs of your target audience and then create content that addresses these problems.
There are many ways to generate traffic to your blog, and the method that works best for you will depend on your target audience and the resources that you have available. Understanding the best way to reach your audience and get results is essential.
When people first start blogging, they think about reaching a large audience. They write about topics that will appeal to a broad audience and try to attract readers by using marketing techniques such as paid advertising, sponsored posts, and affiliate marketing.
However, this approach often generates little interest. Why would someone visit a blog that offers nothing of value and doesn't solve any of the problems that their readers face?
Blogging should be more than an outlet for sharing your opinions and insights and more than a place where you tell your friends how extraordinary your life is. It's where you share information and ideas that help other people. It would help if you created value by providing helpful content and information.
The Best Ways To Get Traffic
Here are the most effective ways to generate traffic to your blog:
Do What You Love
Build Relationships
Create Value
Publish Regularly
Write About Topics People Want
Give Out Free Stuff
Write About Issues That People Are Ignoring
Be Authentic
Answer Questions
Offer Help
Share Information
Be Patient
What Do People Want?
As you write your articles, remember what people want to know. It's essential to understand the problems and needs of your target audience. Identifying what people are already looking for and using that information to develop valuable content is also essential.
When you write about something people want, you can become a trusted expert in your field. People trust your advice, and they come to you for answers.
You can help your audience by answering questions, solving problems, giving free stuff, and offering help.
What Can You Say That No One Else Is Saying?
Bestseller No. 1
It's easy to get discouraged when you find that people are only reading about the same issues and problems you're writing about. It's crucial to find a way to say something no one else is saying.
You can do that by discussing problems your readers are ignoring or have never heard of. You can also offer solutions to problems and help people by writing about ways to save money, fix computers, or improve relationships.
When people are looking for help, they turn to you because you offer a unique perspective. By being authentic, you make your work and your blog unique and original.
Make Sure That You Provide Value
Providing helpful content is the best way to get traffic to your blog. It's essential to write about subjects that are relevant and useful.
Writing about the topics your target audience wants to read about is also essential. You must offer them answers to their problems, not just interesting facts or trivia.
Provide Helpful Content
You need to give people information that helps them solve their problems and achieve their goals. You need to offer help.
You can create value by providing practical tips, information, resources, or tools your audience needs to succeed. People are looking for answers to their problems, and when they find helpful information and products, they come back to you.
How to Grow Your Blog
Once you build your blog, it's vital to ensure that your audience keeps coming back. The best way to attract new readers is by publishing regular and consistent content.
Publishing regularly means creating new content at least once per week. This allows readers to discover new topics and ideas on your site and encourages them to visit again and again.
Consistency is also essential. If you want your blog to grow, you need to be consistent with the types of posts that you publish and the frequency with which you post. It would be best to write about the same subject for multiple days.
This will encourage readers to return and find out what's new on your site. Make sure you post regularly and consistently when you use more than one format, such as video, audio, or images. This ensures that people can see your offering without returning to your site.
Wrapping up the Blogging Tips
There is a reason people blog. Not everyone has much spare time to sit around and write all day. Some people prefer to put their thoughts on paper to express themselves and share their ideas.
Even though writing blogs can be very time-consuming, the result can be pretty rewarding. Many people find blogging a great way to build an audience and gain exposure. This is a great way to network with other bloggers and establish yourself as a thought leader in your niche.
Some people make money from blogging by creating content for others to consume. This is called affiliate marketing. The great thing about affiliate marketing is that you can start a blog and make money without needing a ton of upfront investment.
With that being said, I don't recommend affiliate marketing unless you have a large audience to start with. You need to invest in traffic generation tools to build a successful blog.
As you grow your audience, you can increase your earnings. Eventually, you'll reach the point where you can quit your day job and focus on your passion.
Get my free step-by-step guide to making money online and start your blog.
Last update on 2023-12-09 / Affiliate links / Images from Amazon Product Advertising API