9 Keyword Research Tips to Supercharge Your SEO and PPC Strategies
At the core of every successful SEO and PPC campaign lies a set of well-researched, highly targeted keywords. 
Whether you're looking to build organic traffic or increase sales through advertising on search engines, keywords make sure you reach the right audience. Target the wrong keywords, and any hope of cashing in on your marketing efforts go out the window.
Here's the deal: Finding lucrative keyword opportunities isn't always easy. And with the success of your SEO or PPC campaign on the line, it's perfectly reasonable to be precautious. 
Here are nine time-tested SEO and PPC keyword research tips to help you feel more confident about your keyword picks. 
1 – Skip all the number-crunching through competitor research
We all know that keyword research can be a lengthy process.
You start with a seed keyword—or any broad term that describes your topic—and scan the list of keyword suggestions. You also have to compare these suggestions, looking at metrics like search volume, keyword difficulty, and CPC.
With competitor research, you can skip a lot of the not-so-sexy aspects of keyword research. Put simply, you look at your competitors' top keywords and handpick the ones that fit your marketing goals.
This lets you leverage the keyword research done by someone else. Not to mention, you're getting keywords that are proven to generate results. 
2 – Identify your target search intent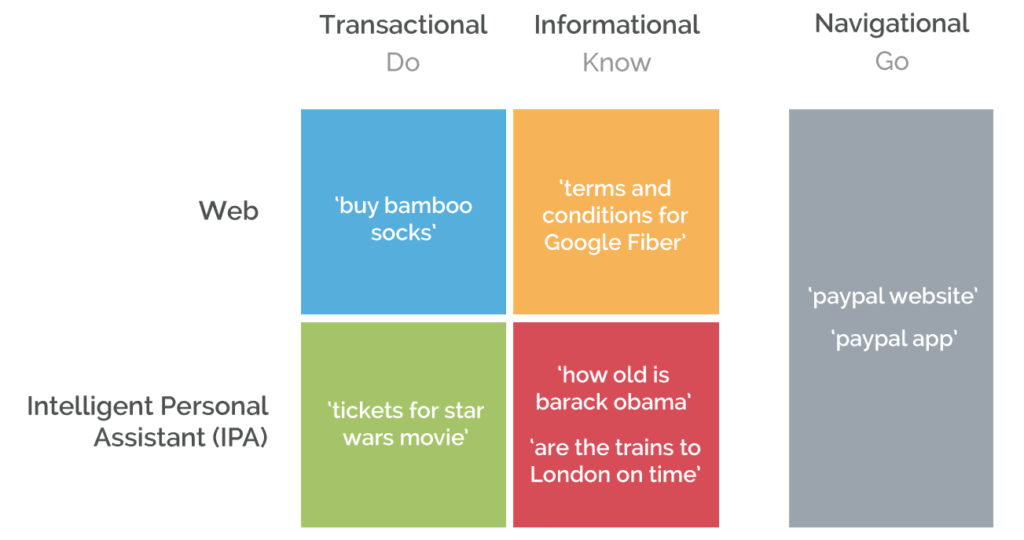 Many marketers miss the importance of search intent in keyword research. Search intent can be the single deciding factor that determines if users take action upon finding your content.
For example, if their intent is only to find information, showing them a sales page won't work. In that situation, you need to present them with an informative piece with CTAs for lead capture, offering more in-depth learning resources.
If your goal is to close more sales, optimise for keywords with transactional intent. These are keywords that include commercial terms such as "buy," "price," and "order."
Purchase intent keywords are perfect for PPC strategies. But they're also great if you want your SEO content to generate sales passively.
3 – Target long-tail keywords
In layman's terms, a long-tail keyword is anything that contains three or more words. If "shoes" is a broad keyword, "leather shoes for nurses" is a long-tail keyword. 
As you can see, the difference is only three words. But with the addition of those words, the keyword became more specific, more profitable, and significantly less competitive.
Expanding broad keywords into a list of long-tail keyword variations is the core feature of any keyword tool. And the longer the keyword, the easier it gets to rank for them in search engines.
When researching long-tail keywords, don't forget to look at other factors, like search volume and search intent. 
4 – Scout the top results
Do keyword research for SEO, and pay attention to the top-ranking search results.
Doing so gives you an idea of what's "rank-worthy" for your target keyword. Take notes on headers, related keywords, CTAs, word count, and visual content.
At the same time, analyse the top results to borrow ideas for future content. Check out sidebar navigation menus and in-line links to learn what your competitors also talk about. 
5 – Use tools to assess keyword difficulty levels
You can't ignore the importance of keyword difficulty in keyword research.
Keyword difficulty is a metric that gauges how hard it is to rank for any keyword. This value is determined by a slew of factors, like:
The number of pages that rank for that keyword
The backlink profiles of those pages and their domains
The content quality of the top pages
To measure keyword difficulty, you need to use a keyword research tool. Remember that these tools use and interpret keyword difficulty differently. 
If you already subscribe to one of these platforms, refer to their website to learn how to read the numbers.  
6 – Cover LSI keywords
LSI or "Latent Semantic Indexing" keywords pertain to related keywords that give more context to the content you're optimising.
Although Google's John Mueller claims that LSI keywords aren't essential to search engine rankings, they're still important for giving readers a "complete" experience. They're also helping you come up with subtopics to touch on when creating SEO content.
Let's say you have a piece of SEO content for Instagram marketing. Some of the LSI keywords you can include are:
Instagram tools for businesses
Not getting followers on Instagram
Instagram marketing tips for business
7 – Target low-hanging fruit keywords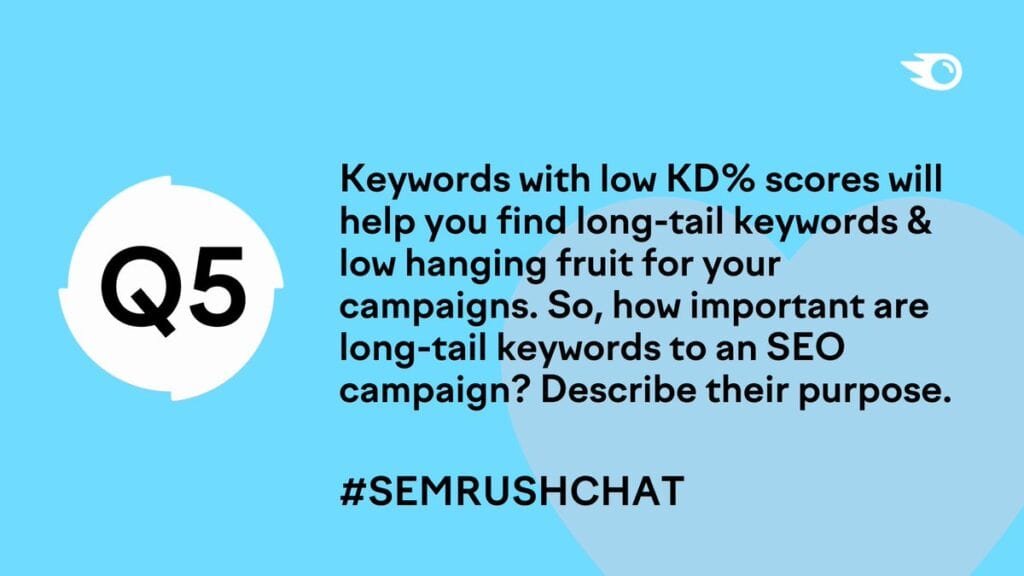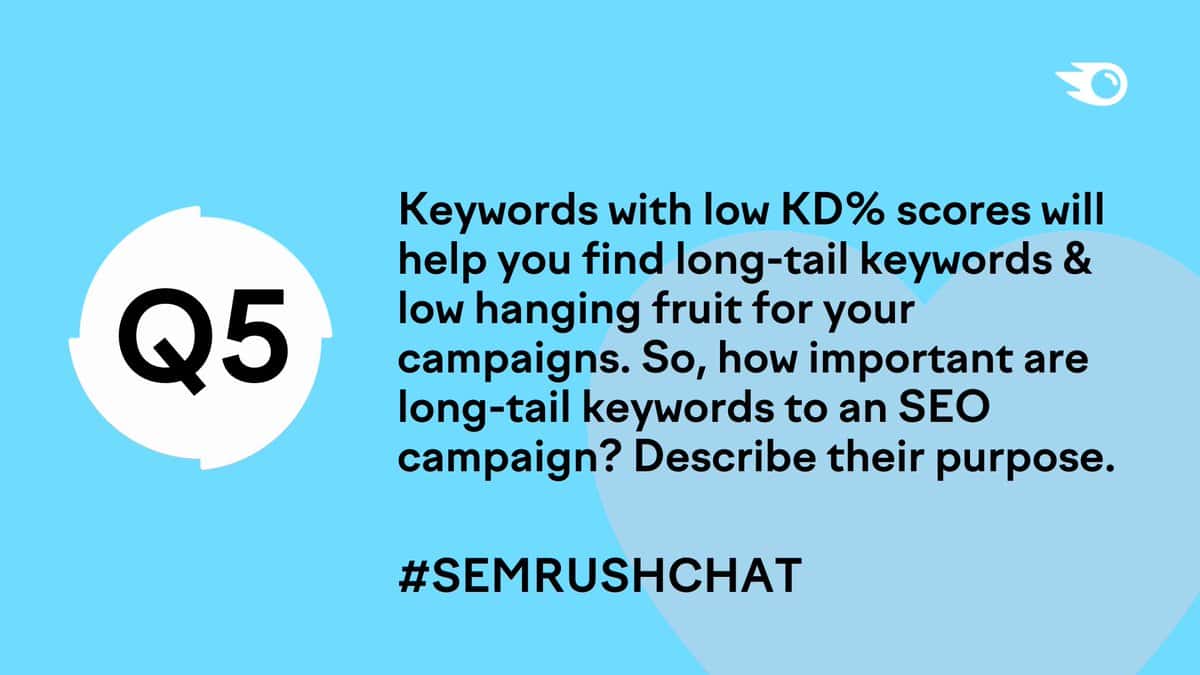 In SEO, low-hanging fruit keywords are keywords you're already ranking highly for.
For example, suppose you already rank at the bottom of Google's first page or on the second page for "best grammar checker." 
That's a low-hanging fruit keyword for you, and if you build a few links to that page and optimise its content further, there's a good chance that you'll rise towards the top of page one.
Targeting low-hanging fruit keywords can help you achieve big wins faster than optimising for other keywords from scratch. 
8 – Block out negative keywords
You can save time on keyword research by specifying negative keywords you don't want your content to surface.
For example, some research tools allow you to create a filter that excludes terms. These can be keywords tied to a competitor's brand or non-monetisable terms like "free" or "crack."
Using negative keywords will maximise the efficiency of your keyword research process. This is extra important if your keyword research tool limits the number of keyword suggestions per search. 
9 – Look for question-based keywords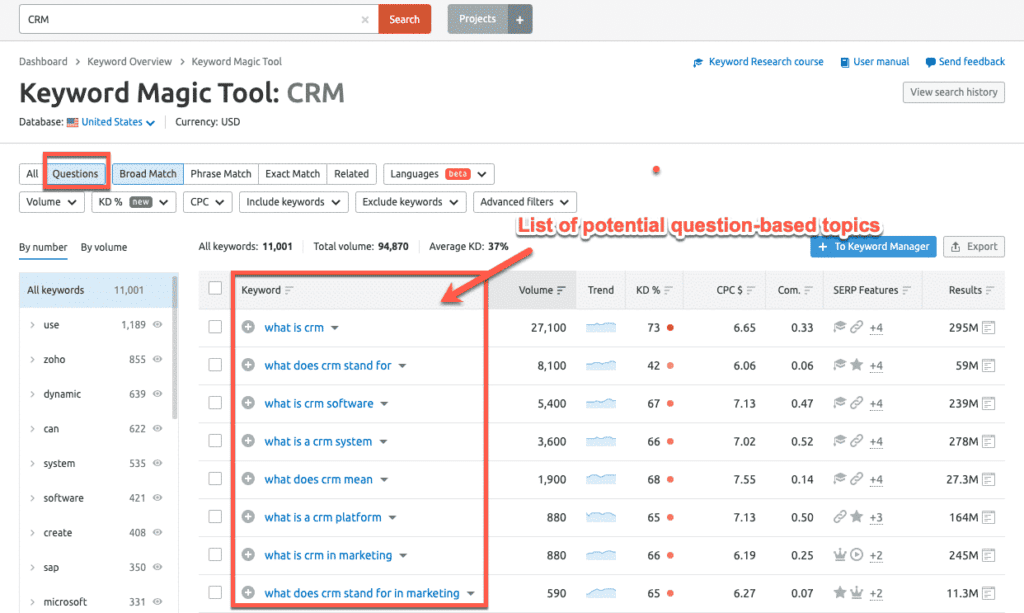 Optimising for question-based keywords can help make you more searchable to mobile users.
Keep in mind that many individuals use dictation software to run searches. Instead of typing unnatural-sounding search queries, they directly ask their questions in complete sentences, using their voices. The answers to these questions will often appear in feature boxes on the search results.
You can use Google Autocomplete suggestions or "People also ask" queries to find question-based keywords. There are also free tools like AnswerThePublic that scan the web for questions surrounding your target topic. 
Conclusion
Don't cut corners in the keyword research process if you want to make the most out of your SEO or PPC campaign.
Keywords can make or break the success of your marketing. To craft a winning keyword strategy, be sure to explore every trick in the book, starting with the strategies above.