What is Voice Search? And How to Use it in Marketing
In the last few years, voice search has grown in popularity. If you haven't heard of it, it is a feature that allows users to speak instead of typing. Most smartphones now come with voice recognition assistants.
Google has made the transition from desktop to mobile search straightforward, and people use voice search more often. In fact, according to a report by Accenture, "more than 27 per cent of people worldwide have used a voice search function to get things done." Now that mobile search is becoming more popular, it's time to incorporate voice search into your marketing strategy. So what is voice search? How does it work? What is the best way to leverage it? And what do you need to know before you start? Find out everything you need to know about voice search right here.
Voice search is changing the way people search and interact with the web. With over 70% of Google searches made on smartphones, voice search is becoming increasingly popular as a way to discover information online.
In this article, we'll discuss how voice search works, how to use it effectively in your marketing campaigns, and what you can do to create a successful voice search strategy.
How does Voice Search Work?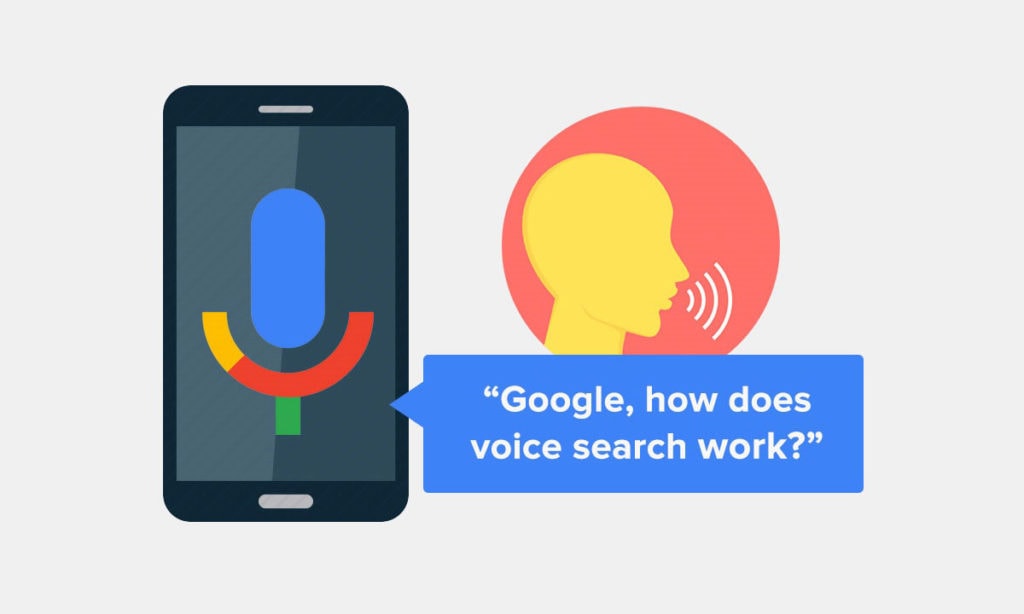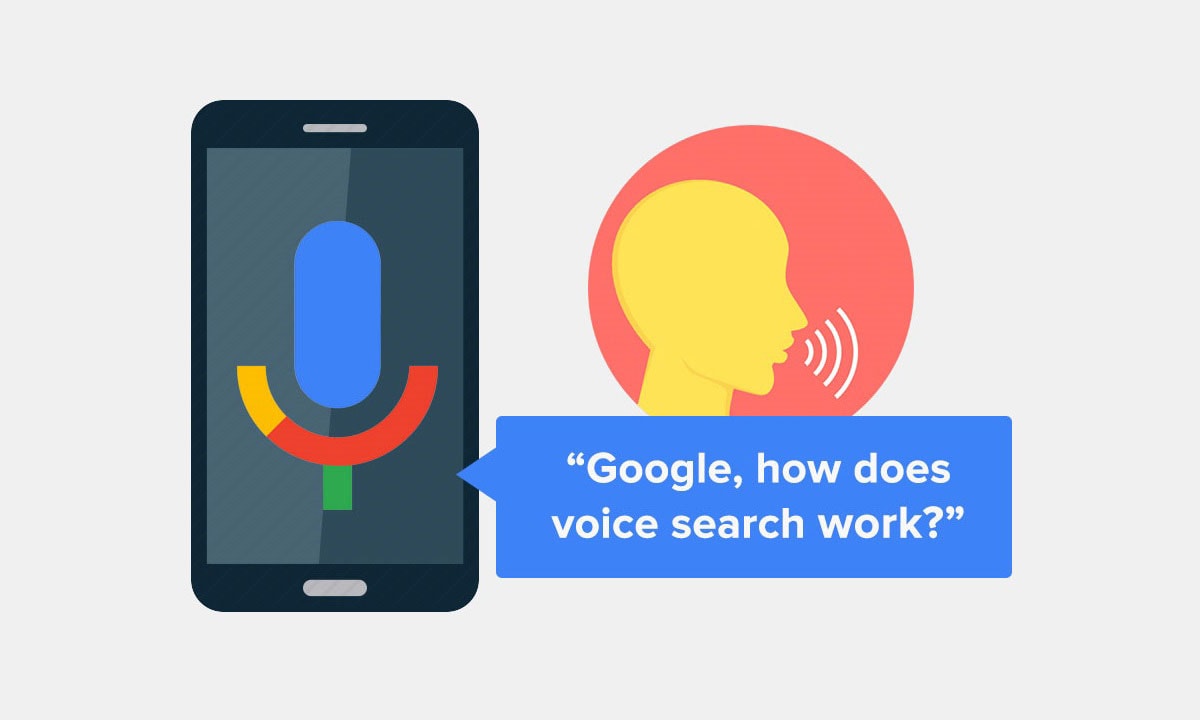 When you talk into a device like Google Home, Alexa, Siri, or Cortana, they listen and convert your words into assistants that help them understand what you're saying. The process is called voice search.
Voice search works because the device understands the context of your voice. If you say, "Siri, what is my email address?" it might interpret your question as ", I'm having trouble getting in touch with a friend; I want to send an email to my mom".
That's why it's essential to speak clearly and slowly. Your words must be audible and recognisable by the machine, which is why you should talk in a relaxed, steady tone. For example, if you're asking Siri to play music, you should say, "Hey, Siri, play some Adele" instead of "Play Adele," which is very similar to "Play music," which is more likely to trigger other unwanted searches.
You can use voice search to look up information, get directions, place calls, check your schedule, play music, and search through apps.
Google Home vs Amazon Echo: Voice Search
Amazon Echo is similar to Google Home; both devices are available on the Google Assistant and Alexa ecosystems. The differences are in how they work.
Google Home can help with daily tasks, such as checking weather forecasts, creating calendar events, and setting reminders. It also offers shopping lists and can read and answer the news, weather, and sports scores. However, it cannot manage other tasks, like controlling smart home devices or managing your social media accounts.
Amazon Echo is slightly more versatile. It can control your smart home devices, manage your social media, and perform simple calculations. Alexa also allows you to ask questions, play music, read the news, and order items online. The voice assistants can answer trivia questions and provide entertainment as well.
Voice Search with Alexa, Siri, and Cortana
Alexa, Siri, and Cortana are virtual assistants that live inside your smart devices. They use artificial intelligence to understand your spoken commands, so you don't need to press buttons on your mobile device or tablet.
Using voice search with a virtual assistant is easy. Say "Hey, Alexa" or "Hey, Siri," and your chosen device will answer your question. Then say "Okay, Alexa" or "Okay, Siri" to end the conversation.
Use your voice search wisely. However, it can be a valuable tool to help you get things done. Remember to speak clearly, use the proper commands, and avoid accidentally starting a new conversation.
What's the Difference Between Voice Search and Voice Assistants?
Voice search is an advanced smartphone, tablet, or smart speaker feature. It uses your voice to perform tasks, like calling someone or sending a message, and it also works for finding information.
The difference between voice search and a virtual assistant is that the assistant is built into the device, while voice search is an add-on feature. With a virtual assistant, you can ask it any question using your voice. You can't do that with voice search.
You can make voice assistants perform more than one task, but they can't do more than one thing simultaneously. So, for instance, you can ask Alexa to find directions, read the news, and play music, but she can't play music while you're giving her directions.
Why Is It Gaining Popularity?
It's the future of voice search, and its popularity is growing. This technology is already becoming an integral part of our daily lives. People use their voices for everything from shopping to calling for help.
Voice search is changing how we search online and is growing in popularity. By 2020, the percentage of people using voice search was only 1%, which grew to 16% by 2021.
What exactly is voice search? Essentially, it's a form of voice recognition where the computer listens to your requests and responds accordingly.
Voice searches differ from the usual keyboard and mouse method of searching because you don't have to type. Instead, you speak into a microphone, and the computer listens to your instructions.
What Are the Benefits of Voice Search?
One benefit of voice search is that it allows you to save time. Instead of typing a search term into a search engine, you can speak into a microphone and ask the computer to respond to your questions. It takes much less time to use voice search.
Voice search allows you to be in a different place and still find what you want. You can talk to the computer wherever you are, and it won't matter. You can even use voice search while working out, commuting, or cooking.
Another benefit of voice search is privacy. You can use it without being noticed, which is an advantage if you don't want people to know that you're looking something up.
What Are the Disadvantages of Voice Search?
As with any technology, voice search also has drawbacks. For example, voice search engines sometimes need help understanding your request. Some people believe this is one of the significant disadvantages of voice search, but it is also why it is so popular.
Another disadvantage of voice search is that it has yet to be widely available. Although it is growing in popularity, many people have yet to be comfortable using it.
Where is it Used?
Google has integrated voice search into its core apps, including Android and Chrome, so it's easy to use with no extra steps. The only downside is that it can't work with those devices if you're a user of the Amazon Echo, Home or other Alexa products.
Voice search on the iPhone is different. You can't simply say "Hey Siri" and get a reply; the technology isn't integrated with the Google ecosystem. Instead, you must open the Google app and activate Siri on the iPhone.
A partnership with Nuance powers voice search on Android and iPhone. You can also use speech recognition for Google Assistant, Amazon's Alexa and Apple's Siri.
Why Does Your Business Need Voice Search?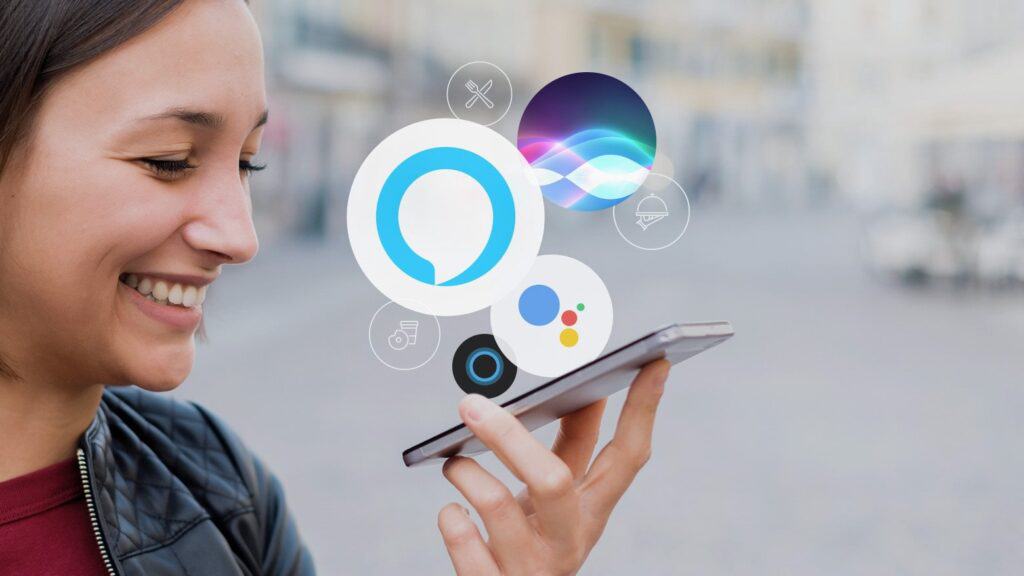 If you want to grow your business and take advantage of the power of voice search, it's time to optimise voice search. While your company may not be using voice search, consumers are already searching for products, services, and information by voice. By investing in an optimised voice solution, you'll be able to reach customers where they're searching — and, in some cases, even earlier than the competition.
So, if your business isn't using voice search, you should be. Not only is it critical for search optimisation, but it's also one of the most popular ways people interact with search. That means your business may miss out on customers looking for it.
It Saves Time & Increase Business Efficiency
If you've ever called customer service, you know how frustrating it can be to talk to a representative who doesn't understand what you're saying or provides poor instructions. Many businesses are turning to technology to increase efficiency and save time. Here are three ways that voice search can help you:
1. Improve Customer Service
Businesses often use voice search to improve customer service. When using voice search, customers can ask questions in a natural, conversational tone and get real-time answers from a live person. This saves both the customer and the business time.
For example, a restaurant may add a "what's on the menu" feature to its website. When a potential customer searches for "restaurant" in Google Assistant, the restaurant's page appears at the top. Customers can read the information, decide if they'd like to call or make reservations, and then go directly to the number they need. If they choose to call, the restaurant's phone number is listed on their screen so they can connect to a human immediately.
2. Improve Website Navigation
Voice search can also help customers navigate a website more efficiently. When a potential customer searches for a specific website on Google Assistant, it will generate relevant results based on the keywords used in the search. A retailer might create a store-wide search bar on its homepage.
When customers search for "pets," the website shows up with related search results, like pet grooming and boarding services or cat food and dog treats. If the customer doesn't find what they're looking for, they can use the voice command to search for something else. This way, the website stays on top, saving customers time and providing them with more options.
3. Increase Website Conversions
Voice search can also help increase website conversions. A retailer may add an eCommerce store to its website and include an "add to cart" button on every product page. When a customer uses a voice command to buy the item, the site automatically adds it to the customer's cart. The customer can then confirm that they want to purchase the product and complete the transaction.
It's important to remember that Google Assistant is a free service. For businesses to reap the benefits of voice search, it needs to be implemented in every company area, including websites and customer service.
Consumers Love it
People love voice search because it is convenient, quick, and accessible. And when it comes to improving user experience, it doesn't get much better than this. Voice search is already becoming the most popular method of searching on both smart devices and mobile browsers, making it imperative for companies to start optimising their websites for voice searches.
As consumers have become increasingly reliant on their phones for nearly everything they do, it's only natural that they rely on them to find answers to questions. Voice search is the fastest way to get answers and is particularly well suited for those looking for basic information like directions or movie times.
But it's not just consumers who are using voice search. Industry insiders report that voice search is growing at a rate of 20% per month. And the number one reason why businesses are choosing to optimise their websites for voice searches is that it's the most effective way to reach customers.
So what does all this mean for eCommerce business owners? Their first goal should be to optimise their websites to drive more traffic and boost conversions from voice search, no matter how large or small their website is. And they need to do it fast. The competition is already well underway, and if they don't get started soon, they'll end up behind the curve.
What Should Companies Do Right Now to Optimise for Voice Search?
First and foremost, it's essential to recognise that your website is only as good as its ability to convert visitors into customers. So the first step toward making the most out of your voice search efforts is to identify your most valuable customers and find out what they want from your company. That way, you'll know exactly where to direct your voice search optimisation efforts.
Once you've identified your target audience, the next step is to consider what kind of content they find helpful when answering their questions. And to do that, you need to consider your product offerings.
It would help if you found ways to give customers what they're looking for. For example, if you're selling a product like an appliance, you'll need to ensure that your voice search results include information about the appliance's features and specifications. If your products are food-related, you'll want to ensure that your results provide customers with recipes and cooking tips.
Of course, the most important aspect of voice search is that it's free. When it comes to SEO, it's often said that "you get what you pay for." However, the same is true of voice search. It would be best to spend less money to get great results. It would help if you found ways to incorporate elements of voice search into your web pages.
SEO of Voice Search Content is Necessary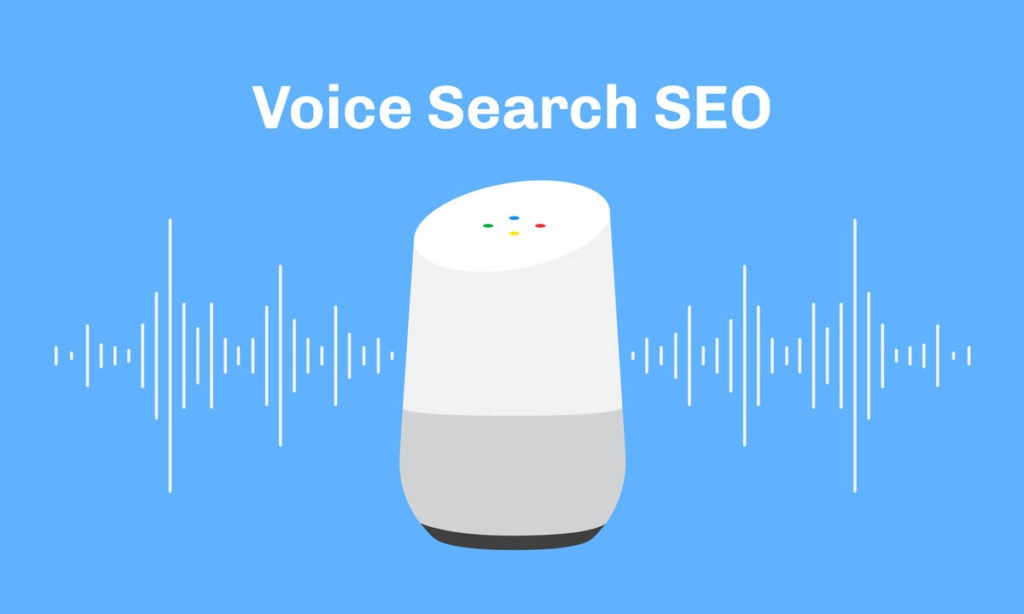 While voice search is the most convenient form, it can present challenges that differ from desktop and mobile search challenges.
First, voice search is still in its early stages. That means there is room for new players, like Amazon and Google, to take a more prominent role in the market. That could limit your ability to compete since Google and Amazon may decide that they want more of the voice search pie.
Second, the market is constantly changing. When voice search started, people were using it only for navigation, but it has become more complex and is expanding to include more tasks, like shopping and scheduling.
Third, voice search is still primarily a mobile-only technology. Because of this, it's vital to ensure that your site is designed for voice search on mobile and tablet devices.
How to Approach SEO of Voice Search Content?
When approaching SEO of voice search content, it's essential to identify your voice and develop a strategy that reflects your brand's voice.
First, identify the types of questions that your target audience uses. You don't want to try to cater to all of your audience's needs. It would help if you focused on developing content that meets the needs of the specific people you are trying to reach.
Next, develop a list of questions most important to your target audience. Start by identifying the most common queries and then work backwards to create more questions.
Finally, develop content that answers the questions you identified. Use voice search questions to inspire your content so that it not only answers the user's query but also satisfies the needs of your audience.
For example, say you sell travel products. You might use the questions:
• Where do I book my trip?
• How do I book my trip?
• Is there a website that I can go to book my trip?
• What is the best flight?
• What's the best hotel?
• What is the best deal?
• Is there a price comparison tool?
• What if I want to cancel?
To use these questions as inspiration, you could write articles about:
• Why travellers love going to Hawaii
• How to choose between booking flights online vs in person
• What is the best hotel for vacationers in Las Vegas
• What the pros and cons are of using a website like Expedia for travel
• What the best flight deal is to Hawaii
• What is the best time to fly
• What are the best hotels in Las Vegas
• What are the best times to fly
• What is the best way to find the best airfare deals?
Wrapping up
Voice search is still very new and is just beginning to take off. There are many unknowns, but the results are promising.
Voice search allows you to type into your phone and convert it to speech. This is helpful when you're in a rush and need more time to tap out a query.
So what does this mean for marketers? It means we have to start thinking differently about our messaging. As the number of searches done by voice continues to grow, we need to adapt our tactics and messages to work with this new technology.
Check out my free guide on voice search and what it means for marketing!